We use affiliate links. If you buy something through the links on this page, we may earn a commission at no cost to you. Learn more.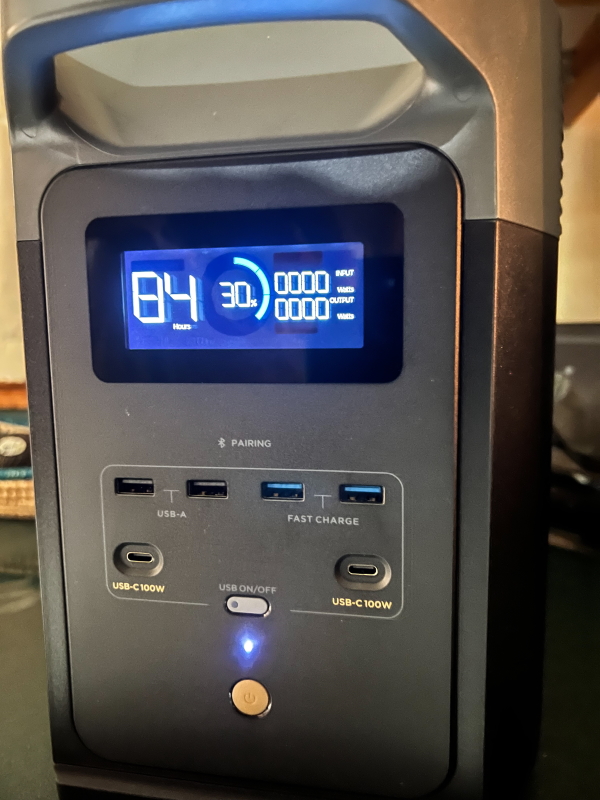 REVIEW – A few months ago, I tested and reviewed the EcoFlow Wave Portable Air Conditioner. EcoFlow is a company that manufactures innovative, eco-friendly power solutions. I was really impressed and was quite excited to get another opportunity to test and review the new EcoFlow Delta 2 Power Station. Let's see how it goes.
What is it?
The EcoFlow Delta 2 is a power station that features a 1024Wh LiFePO4 Battery and Fast Charging, It can be used as a Solar Generator (Solar Panel Optional) for home backup power, camping, and RVs.
What's in the box?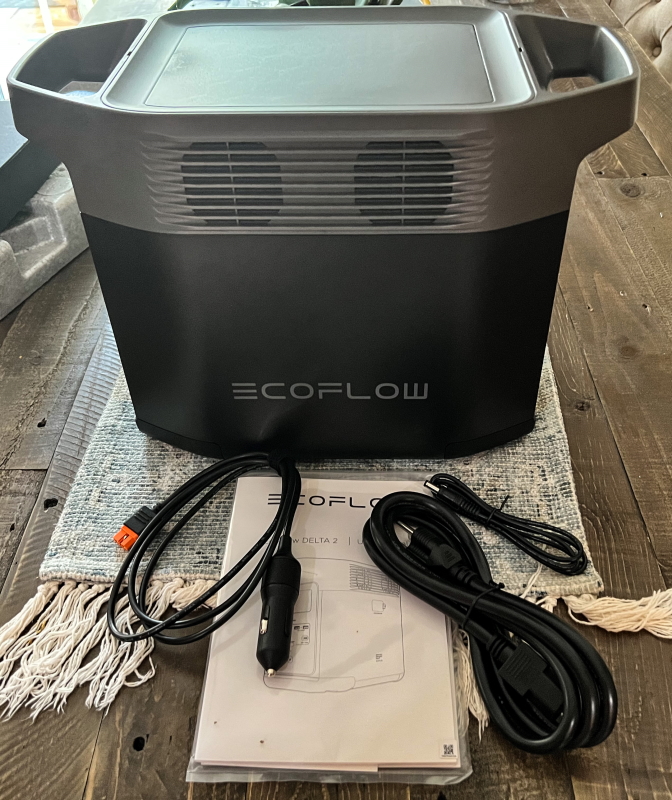 1 x EcoFlow Delta 2 Power Station
1 x AC Power Cord
1 x DC Power Cord
1 x DC5521 to DC5525 cable
1 x User Manual
Hardware specs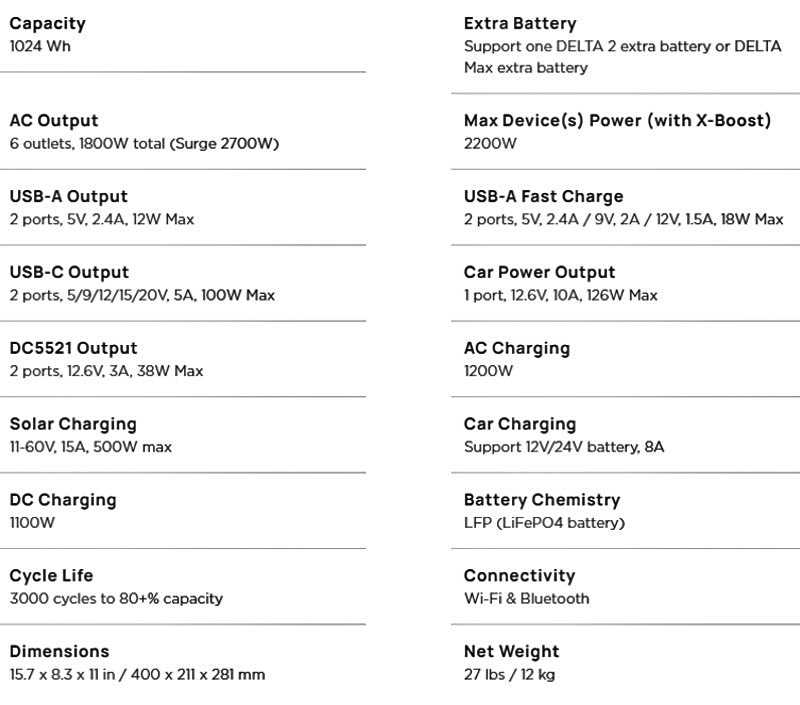 Design and features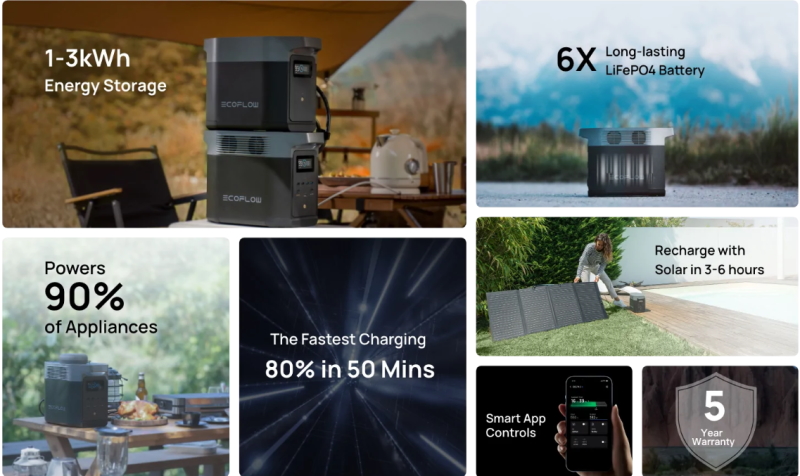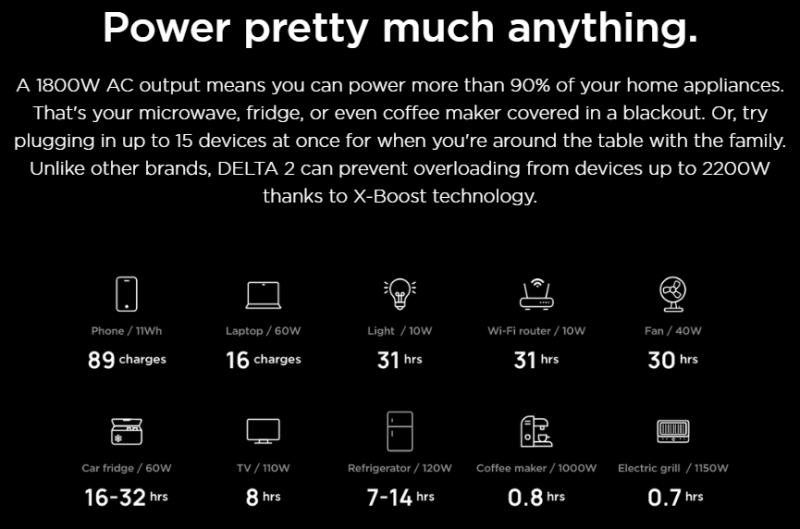 Expandable capacity – 1-3kWh expandable capacity to grow your storage to your needs. Add on the DELTA 2 extra battery to reach 2048Wh, or add on the DELTA Max Extra Battery to hit 3040Wh. Great for home backup or everyday appliances.
Huge AC output – 1800W AC output means you can power more than 90% of your home appliances. Or, try plugging in up to 15 devices at once. Unlike other brands, DELTA 2 can prevent overloading from devices up to 2200W thanks to X-Boost technology.
7x Faster AC charging – X-Stream tech means that DELTA 2 charges 7 times faster than the competition. That's 0–80% in just 50 minutes and 0-100% in 80 minutes with AC input.
Or go green without sacrificing speed – Plug in portable solar panels and get up to 500W input to charge from anywhere in as fast as 3 hours.
Built to last 6x longer – Get 10 years of daily use until hitting 80% of its original capacity. That's down to its LFP battery chemistry giving you 3000+ cycles.
Control from anywhere – Use the EcoFlow app to control your DELTA 2 from anywhere using Wi-Fi. Link with Bluetooth when off-grid. Either way, you can check the charging data, customize settings and adjust the charging speed with ease.
5-year warranty – Unlock an extended 5-year warranty for a worry-free experience.
The EcoFlow Delta 2 is a hefty portable power station that features connectivity ports on the 2 narrow sides and a connector for daisy chaining another power station on one of the longer sides. This power station can be charged via AC, DC, and Solar. It features vents on the side for air flow and 2 handles for carrying. The LED screen on the top half of the front of the device provides all of the necessary power and charging information: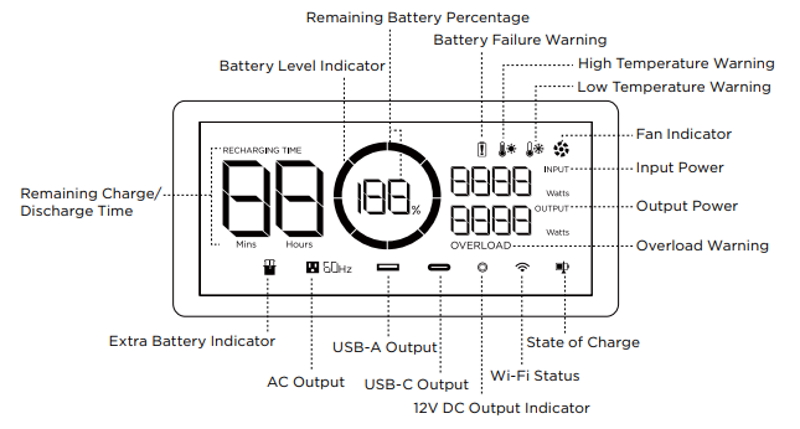 Here are some photos of the EcoFLow Delta 2 power station along with diagrams to show the ports and connectivity: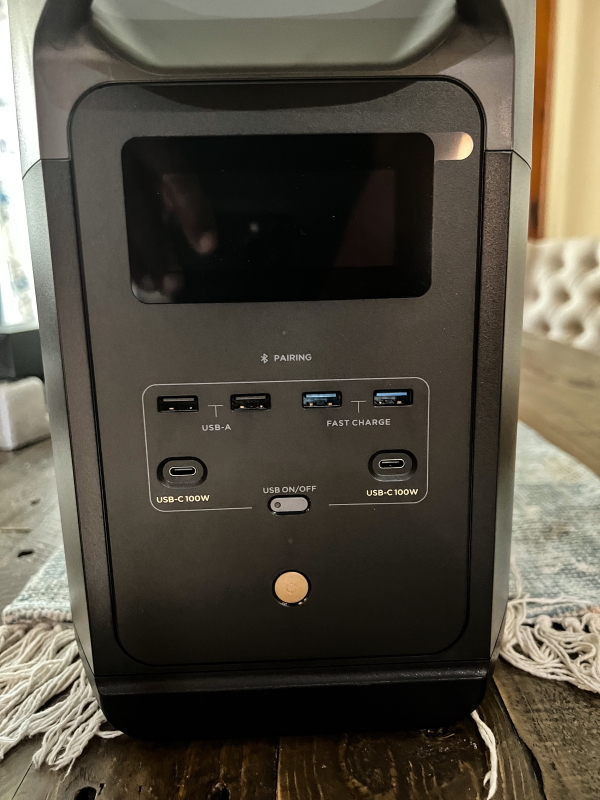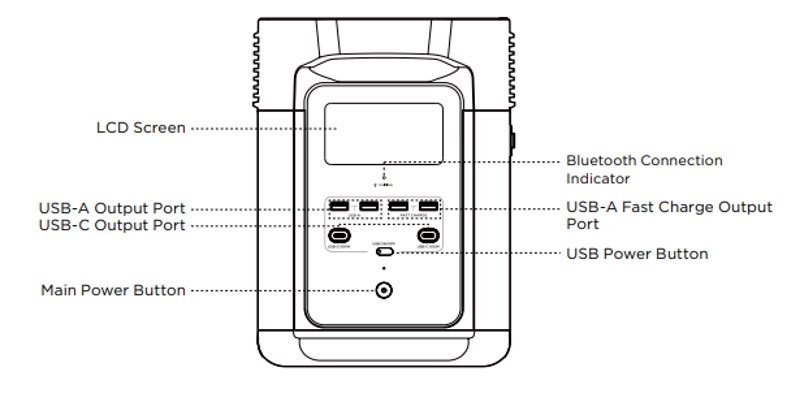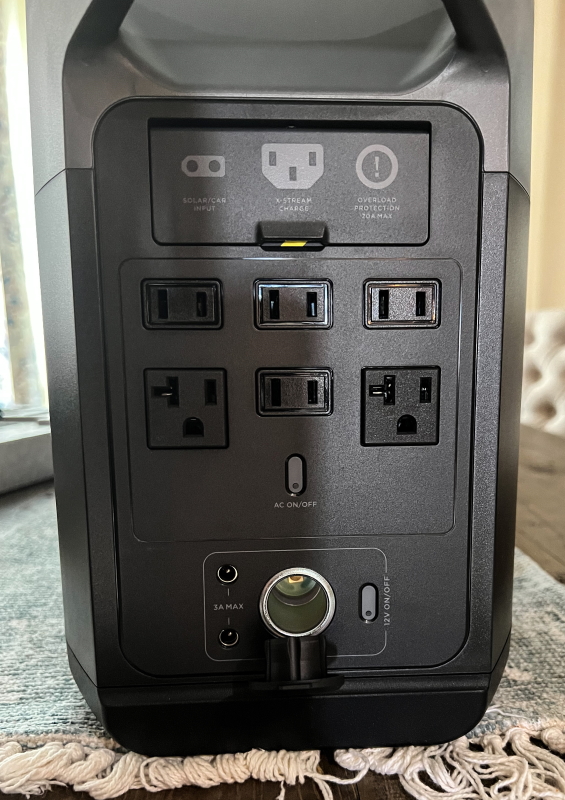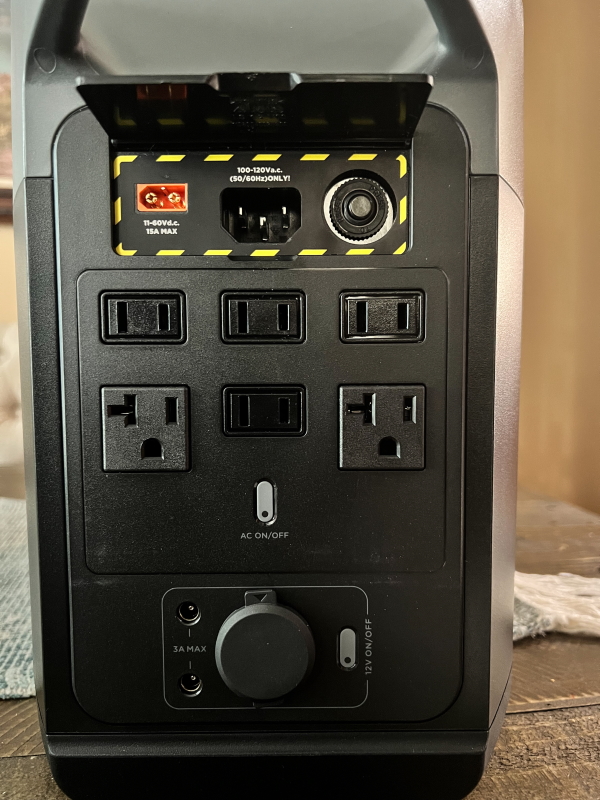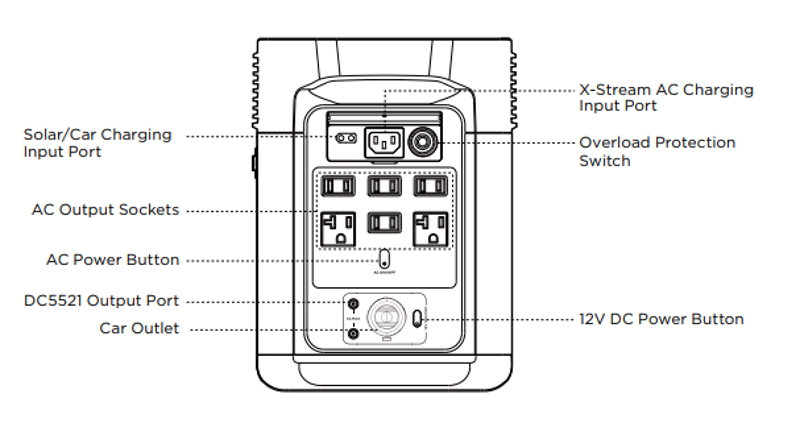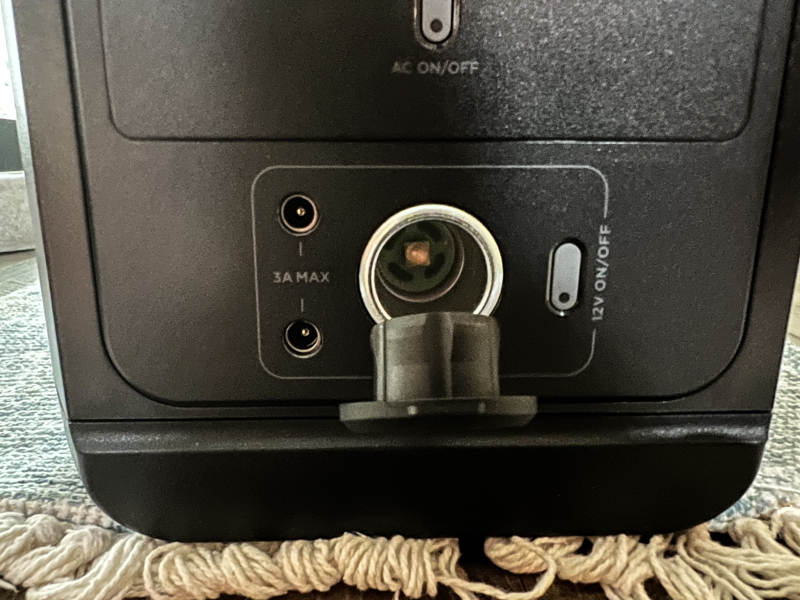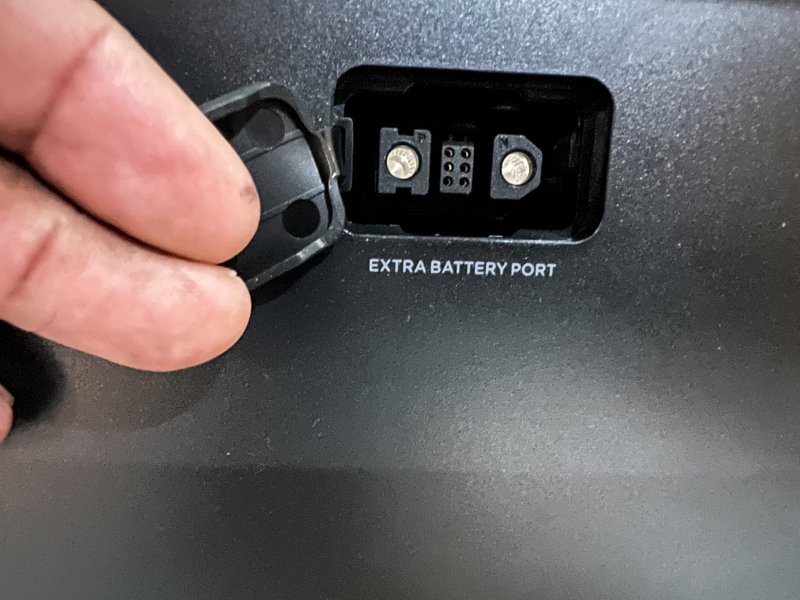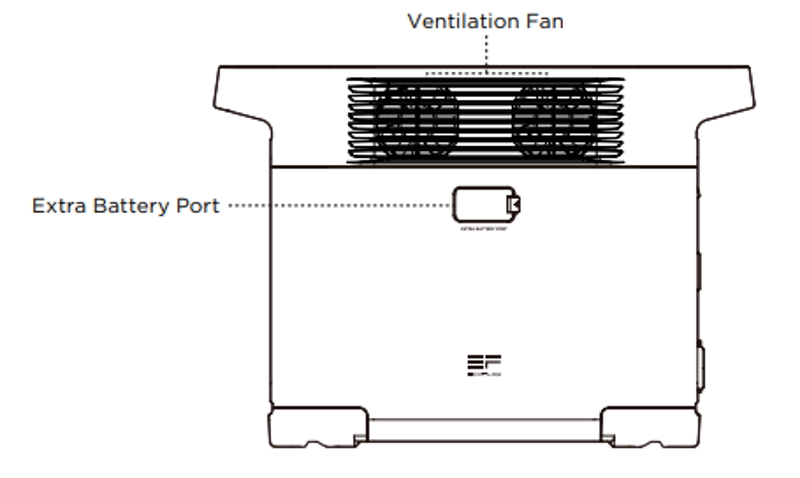 Performance
As with any power station, the first thing to do after unboxing is to power on and charge the device. When I powered on this EcoFlow Delta 2 power station, here is the first screen I encountered: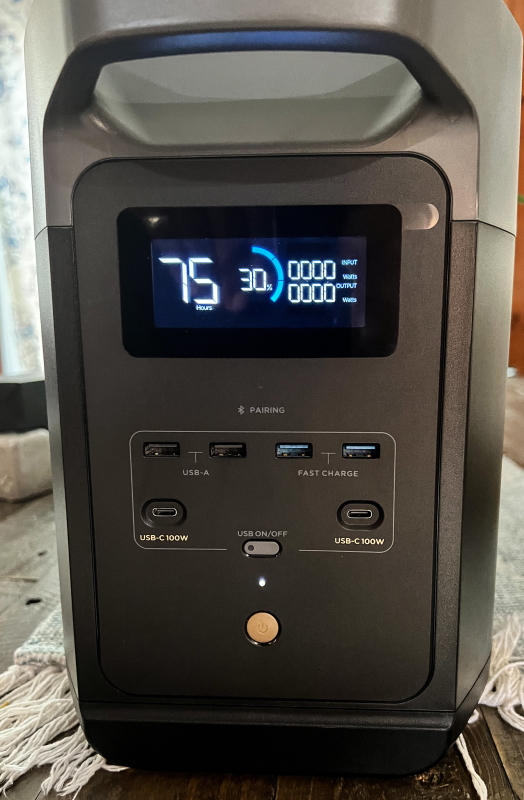 The next step was to plug it in and charge it. But before we get to that, here is what EcoFlow claims about the charging speed of this power station: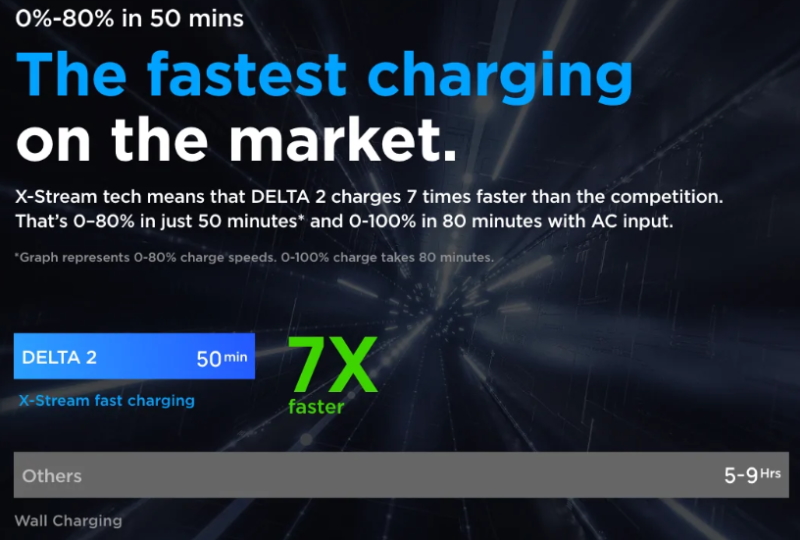 Now here is an approximately one-minute video showing the charging progress:
As you can see in the video above, EcoFlow's claims ring true. In just over one minute, the charge increased by 4%.
EcoFlow also provides an App for iOS and Android that allows you to control and monitor your EcoFlow Delta 2 portable power station and access real-time energy usage from one convenient location. Here are some screenshots from the app:
For my previous power station reviews, I would usually show the device connected to lamps, laptops, power tools, and some smaller devices like cell phones. We all know that based on the specs and connectivity of this device, powering those types of devices would be too easy and albeit while very necessary during a power outage, it would be boring for this review. So, I decided to showcase some of the power of this power station by connecting the 4000BTU EcoFlow Wave Portable Air Conditioner. For the record, I did also test it with a wine fridge and a television.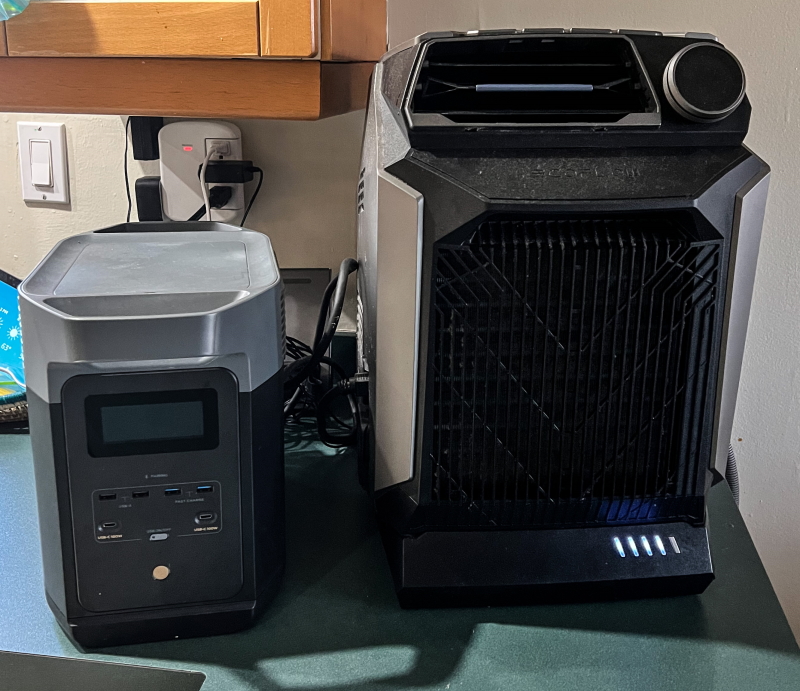 Let's take a look at my process as I connected and powered the EcoFlow Wave with the EcoFlow Delta 2:
What I like
Design and Build quality
The portability
The power capacity
The numerous ports for connectivity including the several AC ports
The recharging options
What I'd change
Nothing!! It works for me
Final thoughts
I have reviewed several power stations of various capacities and features, but none like the EcoFlow Delta 2 power station. The number of ports including the number of AC ports is fantastic, and the rate of charging this unit is faster than any I have ever seen. The build quality is second to none, and the overall design just works. I am rapidly becoming a huge EcoFlow fan. So far in my experience, the EcoFlow Delta 2 and the EcoFlow Wave are winners for me!
Price: $999.00
Where to buy: EcoFlow and Amazon
Source: The sample of this product was provided by Ecoflow.