We use affiliate links. If you buy something through the links on this page, we may earn a commission at no cost to you. Learn more.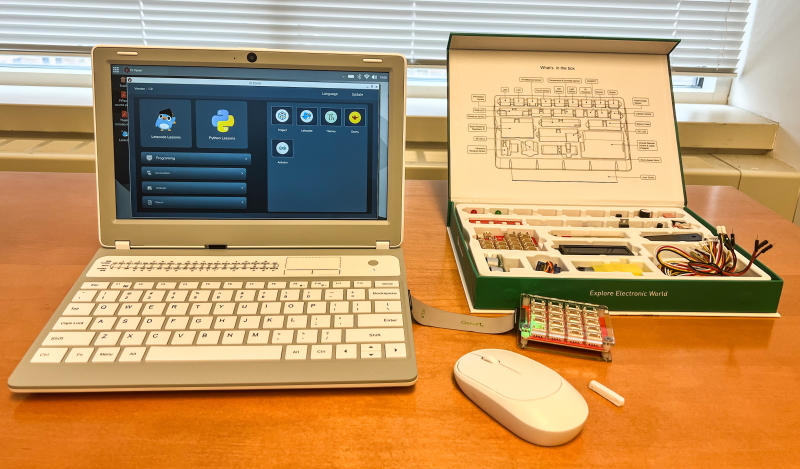 REVIEW – I have been a fan of the Raspberry Pi mini-computer for many years, and I have built several projects using this device. Over the past 2 years, I have used two of them to run a Dakboard display in my home office in support of my daily scheduling and one specifically for my Podcast. It goes without saying that I was delighted when I got the opportunity to test and review this Elecrow CrowPi-L Raspberry Pi Laptop.
What is it?
The Elecrow CrowPi-L Raspberry Pi Portable Laptop is a cost-effective custom laptop designed for Raspberry Pi enthusiasts. It integrates almost all peripheral accessories of Raspberry Pi and is designed to be a laptop and also a learning kit that integrates office, entertainment, and programming. It supports the following Operating systems: Raspbian, Ubuntu, CentOS, Windows IOT, Kail, Pidora, ArchLinux, FreeBSD, Kodi, OpenWrt, RISC OS, RetroPie, LAKKA, Recalbox, LibreELEC, and OSMC.
What's in the box?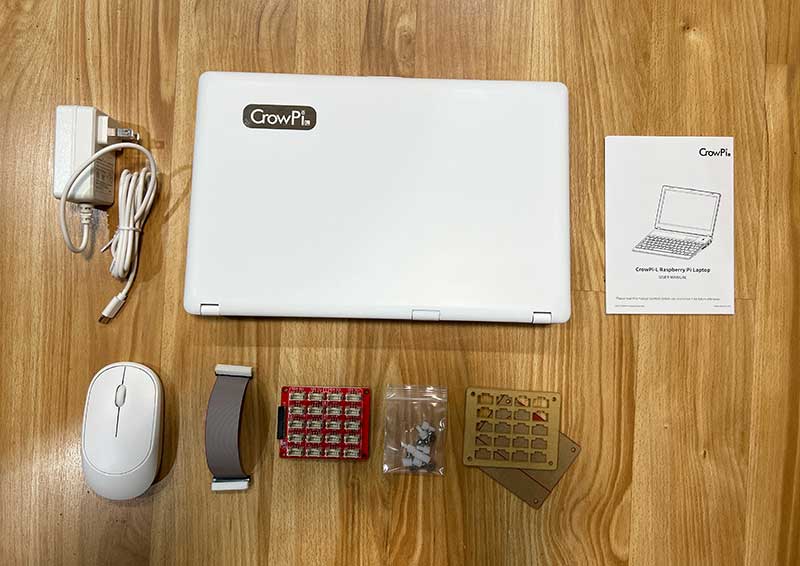 1 x Elecrow CrowPi-L Raspberry Pi Laptop
1 x Wireless Mouse with Dongle
1 x AC Adapter
1 x Accessory Pack
1 x User Manual
1 x Elecrow Crowtail Starter Kit for Raspberry Pi (Optional)
Design and features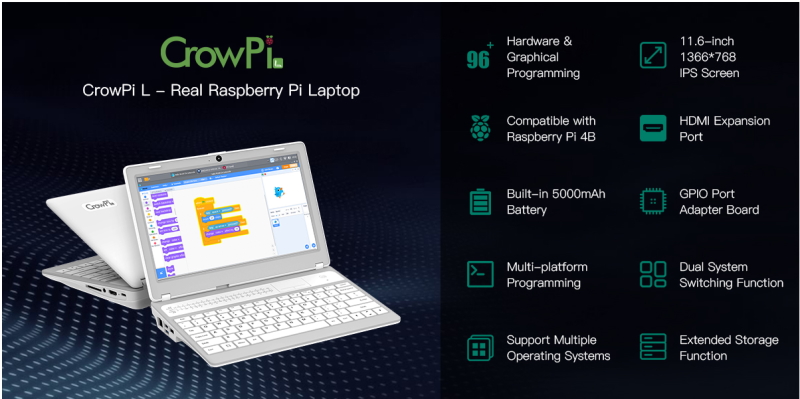 Features
11.6-inch 1366*768 screen, keyboard with touchpad
A 40P GPIO interface to create different projects
96 programming courses for beginners to learn for free
Built-in 5000mAh battery, which supports the device to work independently for 3 hours
Support connection with the external display via HDMI
A dual system switching adapter board supports two trans-flash cards inserted simultaneously. Just shift from board A to B with one toggle switch
The magnetically mounted design makes Raspberry Pi installation easier and faster
Compatible with Raspberry Pi 4B, not Raspberry Pi 3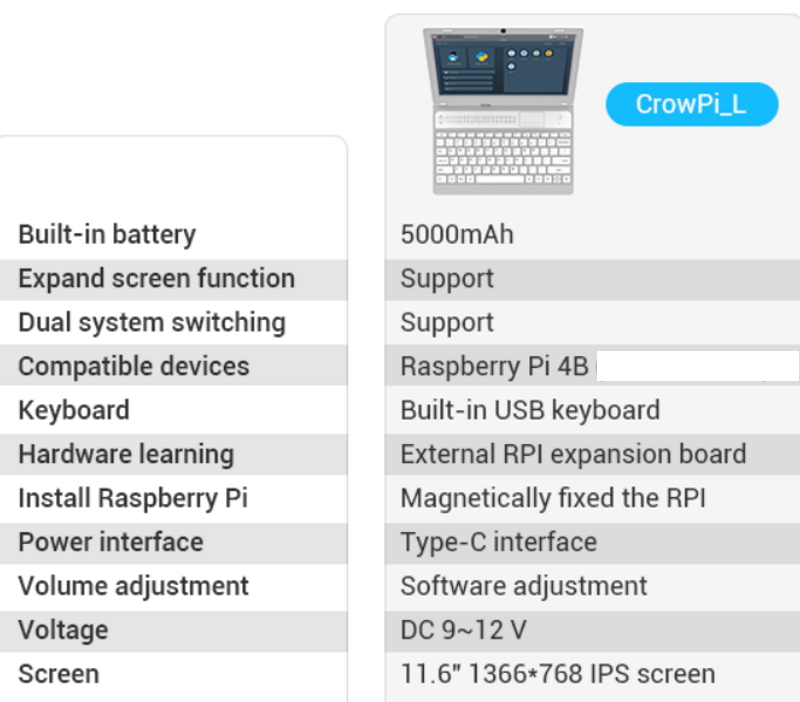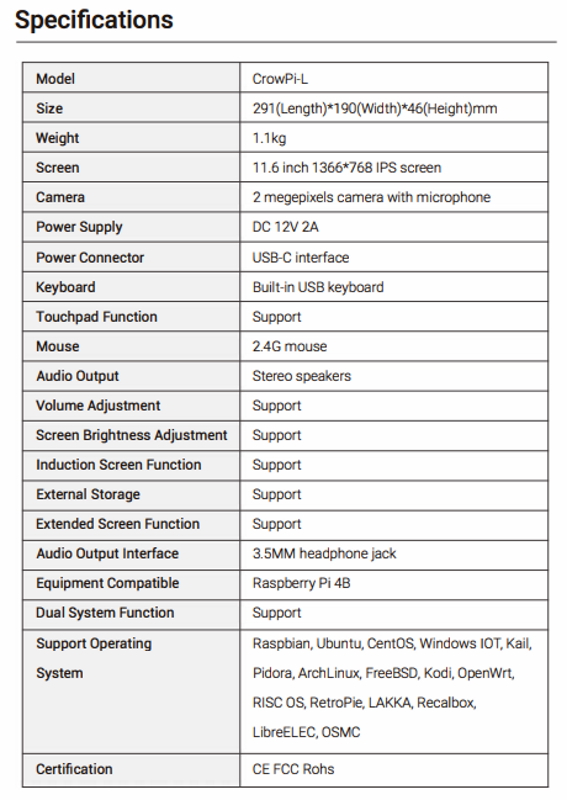 The Elecrow CrowPi-L Raspberry Pi Laptop looks like any other laptop except it is quite thick. This is by design to accommodate the Raspberry Pi computer that is installed inside from the bottom. It is close to the size of an iPad 12.9 Pro with an attached keyboard. The ports of the Raspberry Pi computer board are accessible from the left side of the laptop, and on the right side, there is the USB-C power port, the HDMI port, the audio port, and the expansion port.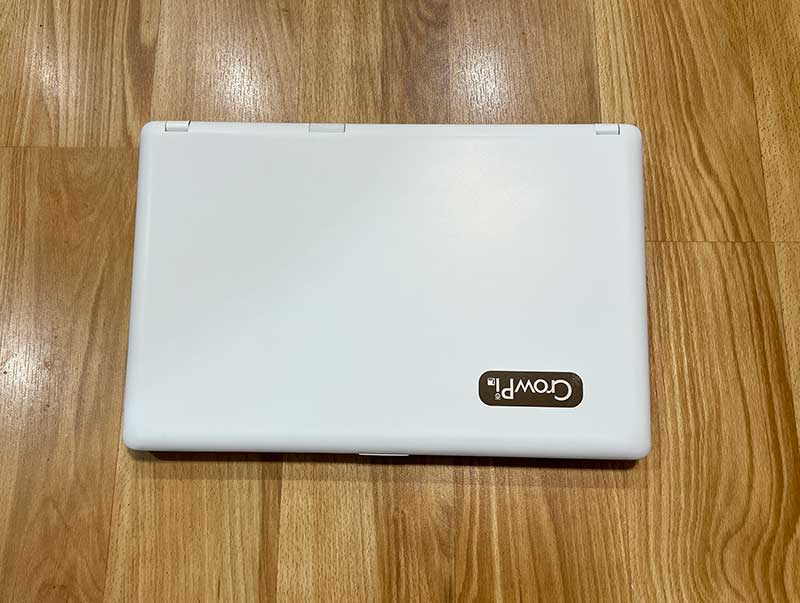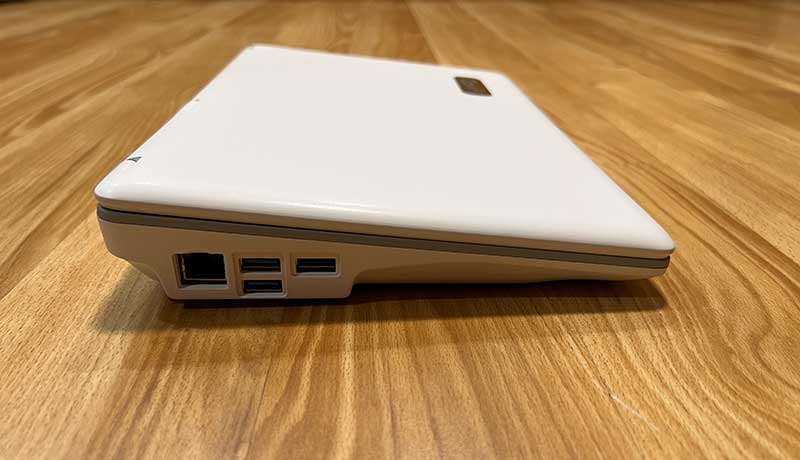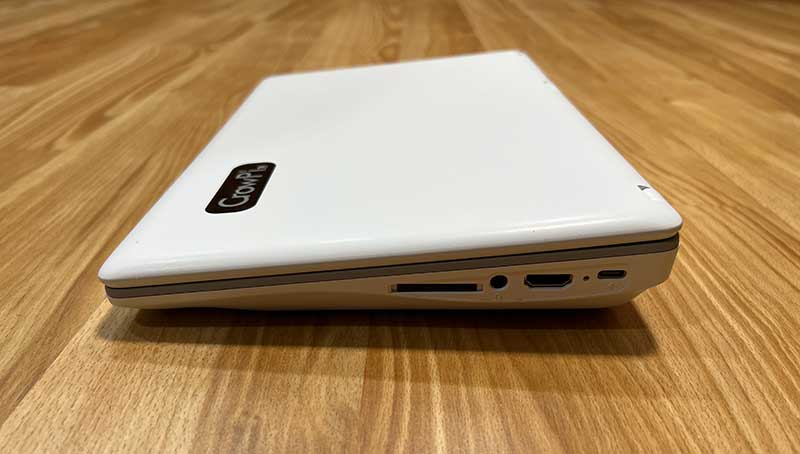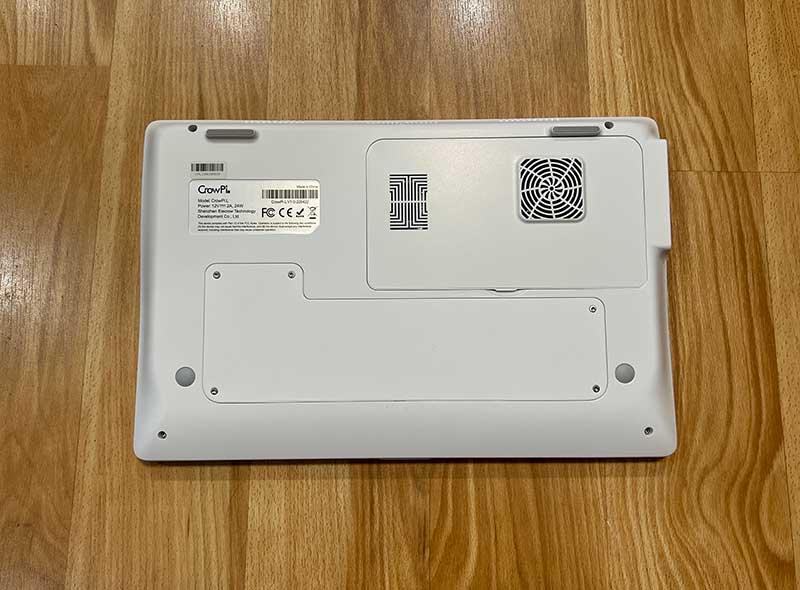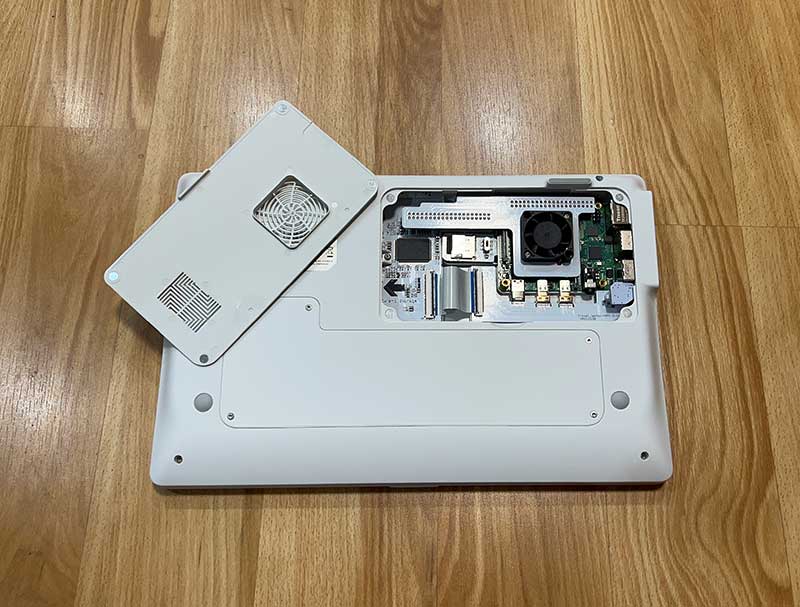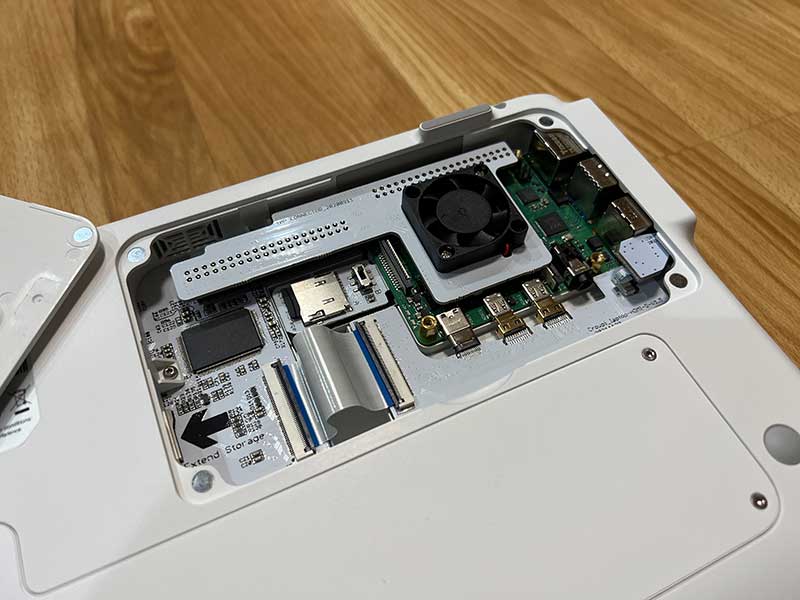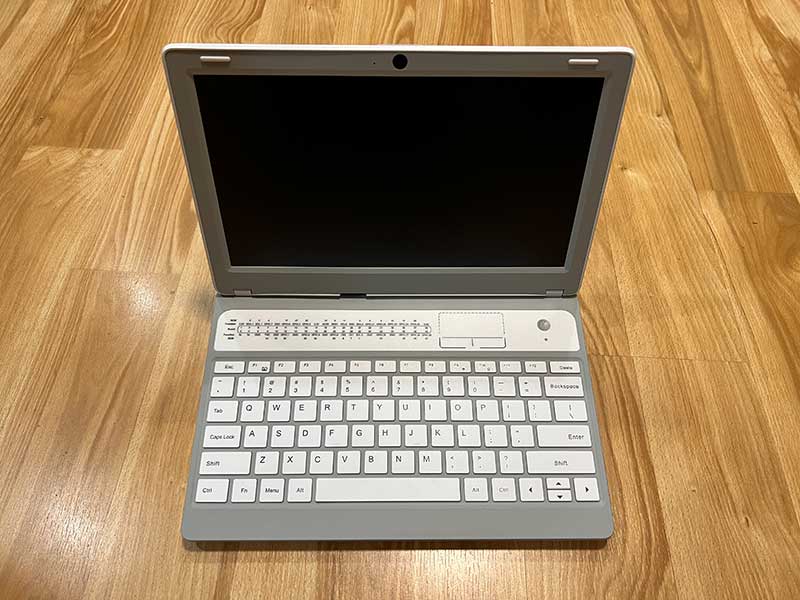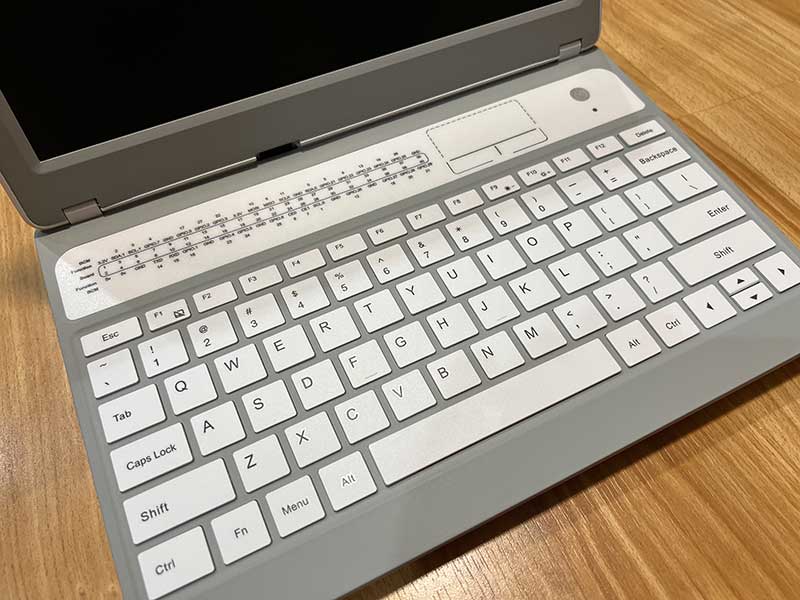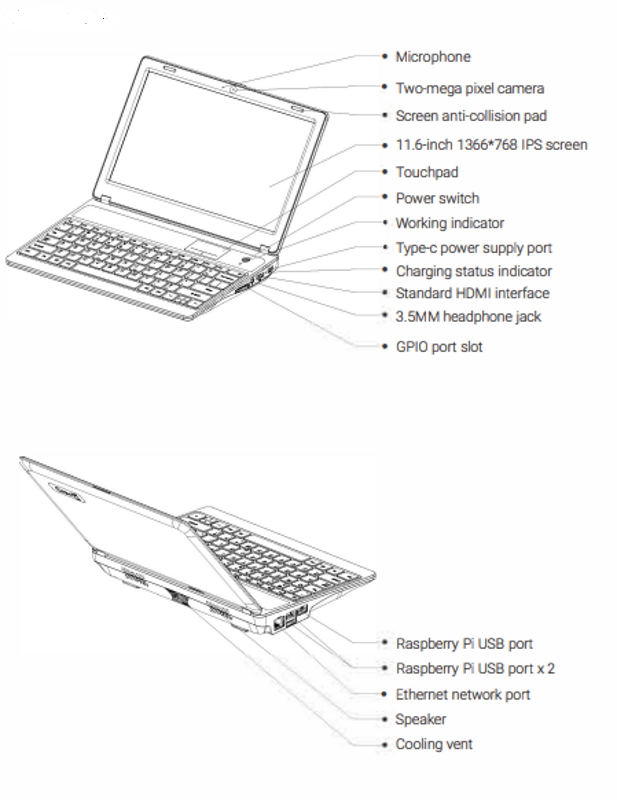 Performance
The following video shows the use and performance of this Elecrow CrowPi-L Raspberry Pi Laptop:
What I like
The design and concept – Raspberry Pi
The features
The enjoyable experience which includes learning to program with the kit
What I'd change
Final thoughts
The Elecrow CrowPi-L Raspberry Pi Laptop is a very nice concept and design and I am sure that like me, Raspberry Pi users are happy. In the past, I always had to include an external keyboard, mouse, and monitor when using any of my raspberry PIs. I did build one with an attached touchscreen, but I like this experience better and love that it is portable because the laptop has a built-in battery just like any other laptop. During my research, I learned that there is a more powerful version of this laptop, and I really hope I get to take it for a spin. Well done Elecrow!!
Price: $259.99 (Amazon); $239 (Elecrow) – Both prices reflect the cost without any addon kits
Where to buy: Amazon and Elecrow.com
Source: The sample for this review was provided by Elecrow.