We use affiliate links. If you buy something through the links on this page, we may earn a commission at no cost to you. Learn more.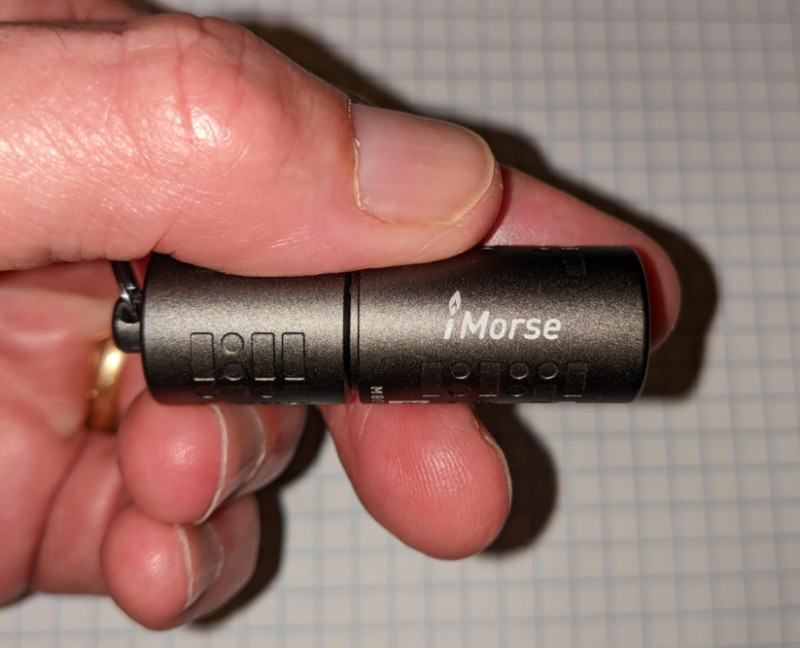 REVIEW –  The Olight iMorse Keychain Flashlight is small, simple, rechargeable, and reliable. The maximum brightness really surprised me. And its minimum brightness is quite useful. Since it is rechargeable I don't feel hesitant to use the iMorse. When I've had keychain lights powered by harder-to-find or expensive batteries I usually tried not to use them. That won't be a problem with the iMorse flashlight.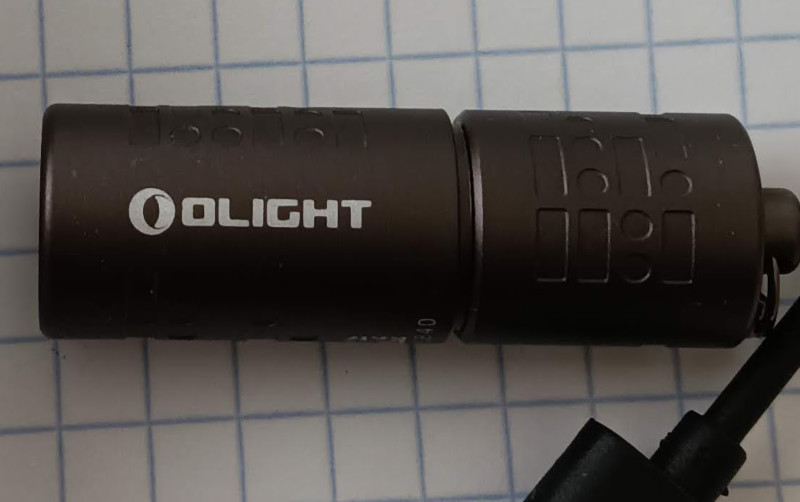 What is it
The Olight iMorse Keychain Flashlight is a small, rechargeable flashlight. 
What's in the box
Olight iMorse keychain flashlight

USB-C charging cable

Instruction sheet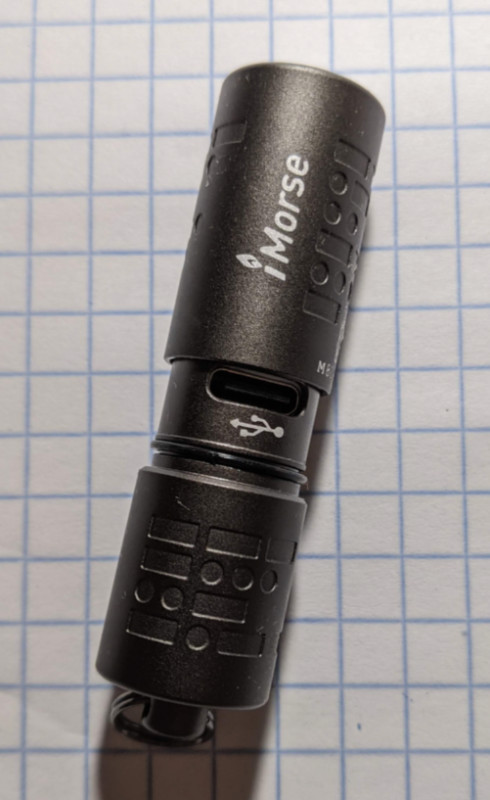 Hardware specs
Metal construction

IPX8 rating (Ok for momentary splashes / brief submersion.)

Battery: 130 mAh lithium-ion

Modes: 180 lumens High. 5 lumen Low. 

Total charge time: 100 minutes for a fully depleted battery 

Weight: .78 ounce

Length: 1.875 inches

Width: .625 inch

Length open (for charging): 2.25 inches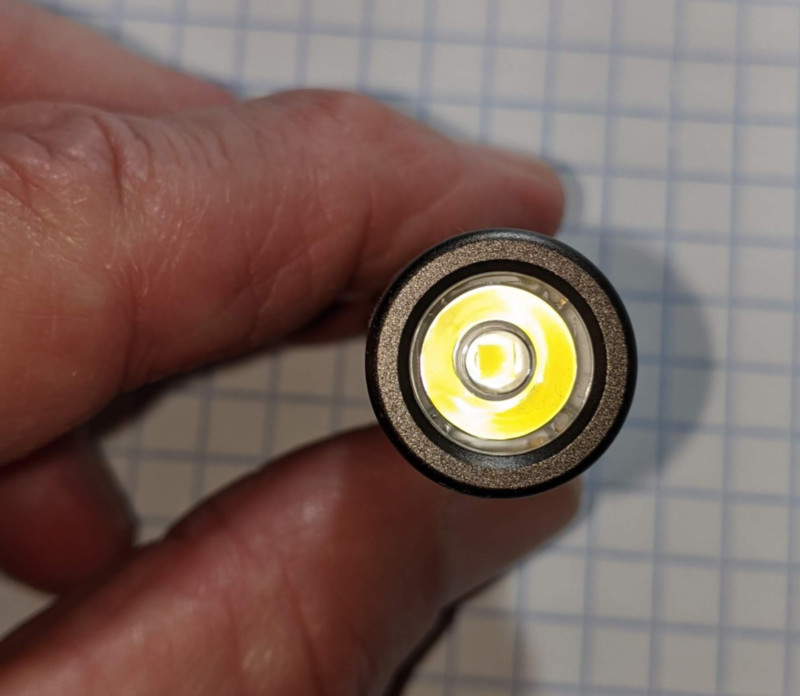 Design and features
Soft focus central light beam

Rotational body switch

High beam mode duration: 23 minutes

Low beam mode duration:  12 hours

1.5 meter drop resistant

Water splash and brief shallow submersion resistance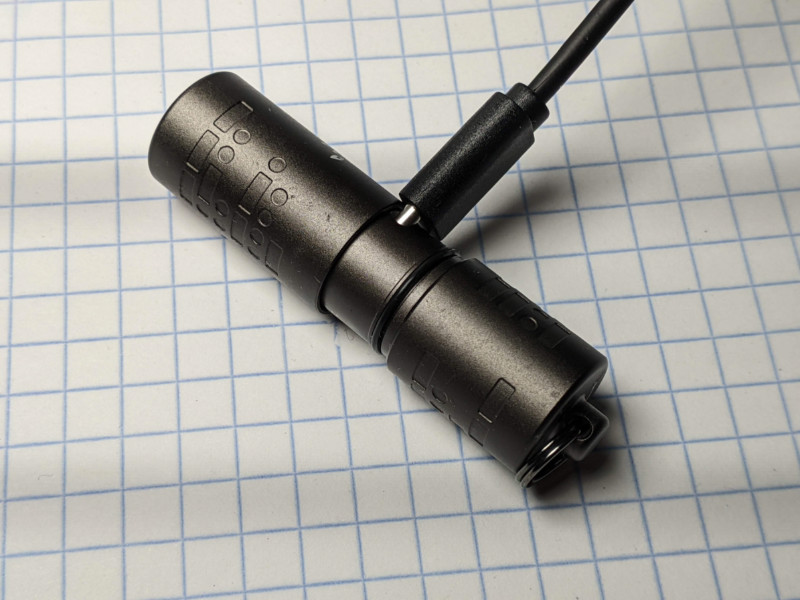 Installation and setup
The tail end of the Olight iMorse keychain flashlight unscrews counterclockwise until the case gently springs open to reveal the USB-C charging port. The light was fully charged in about an hour.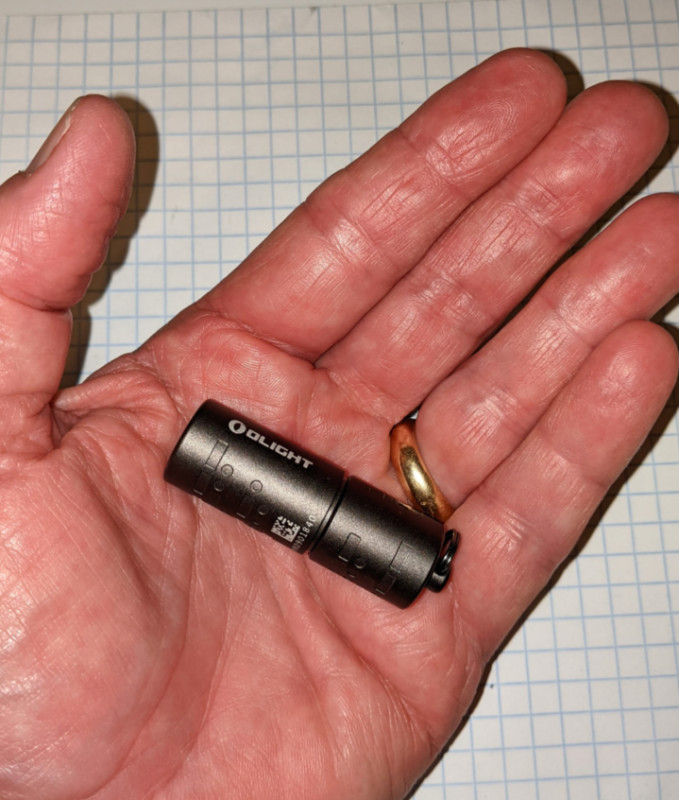 Observations
The Olight iMorse keychain flashlight name is suggestive of signaling, but there is no Morse code or strobe function. It's just a name.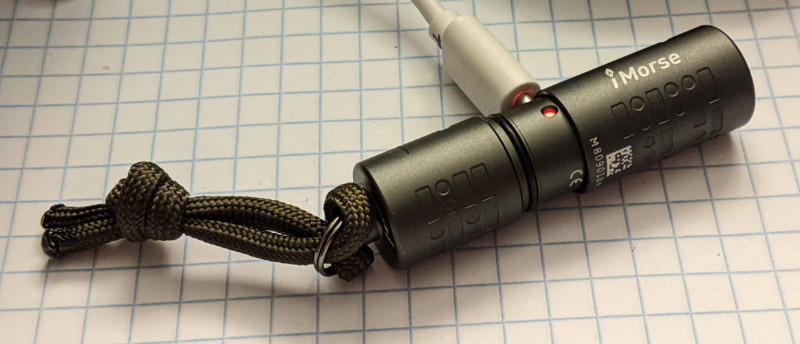 When charging, a red LED next to the charging port illuminates. When the light is fully charged a green LED illuminates. 
Once charging is completed the tail section should be pressed towards the LED section and screwed clockwise. This makes the O-ring seal engage and puts the light in the 'off but ready' status. 
The low light mode is turned on by turning the tail section clockwise until the light comes on. High mode activates when the tail section is turned farther clockwise beyond the low light mode until the bright beam comes on. 
It is possible to screw the tail section to just before the 'on' position, then the tail section can be pressed for 'momentary on'. While this is possible, it seemed impractical. My hands aren't large but there is almost too little to grip for using momentary on. I could hold the light in my palm so that I could pull the front towards the back against my palm for momentary on. I still probably won't use this feature. I think with the light in the 'almost on' position it is more likely to come on in a tight pocket too. This isn't mentioned in the instruction sheet so it may be an 'Easter egg feature'.
I don't love flashlights that take two hands to turn on but I have a couple and they serve their purpose. They are tiny and are great pocket space savers. After some practice, I could turn the Olight iMorse keychain flashlight light on and off with one hand by rotating the front end with my index finger and thumb as I held it in my palm.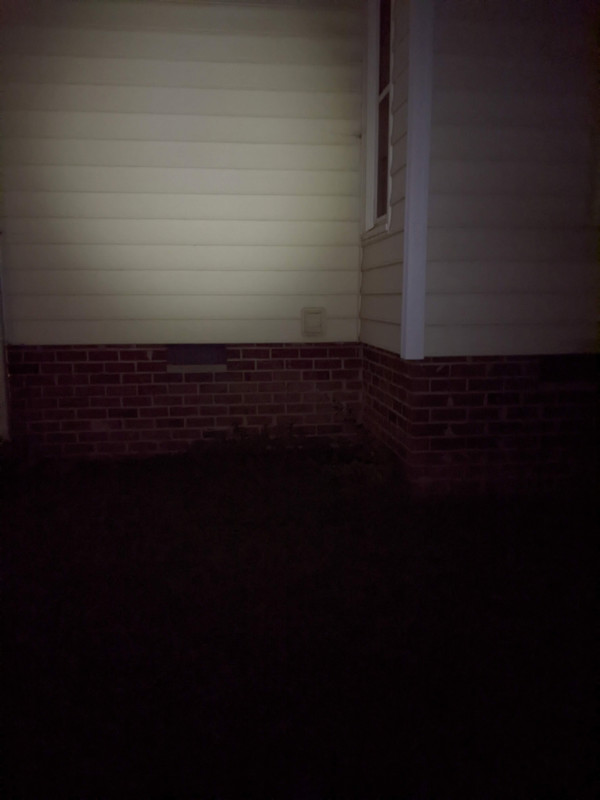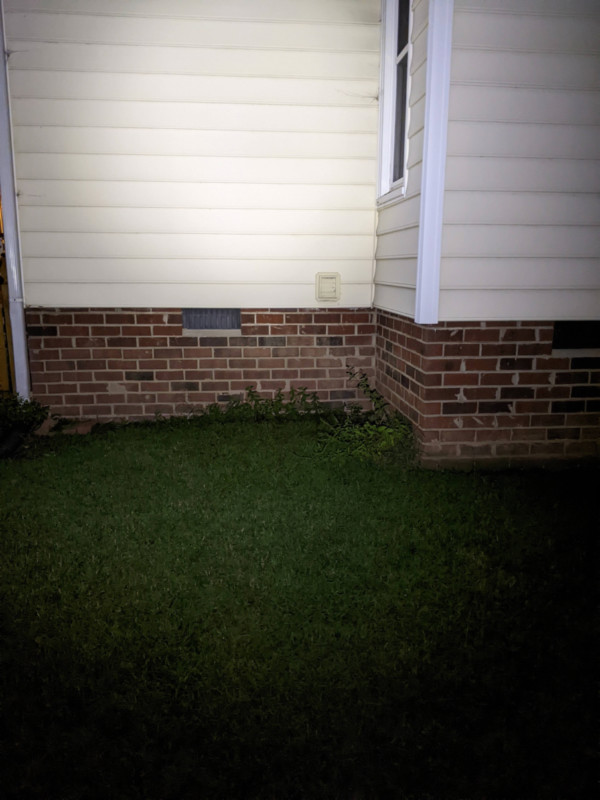 The beam style is a soft focus (non-sharp edge) bright spot, more discernible in the low beam pic above. In the low beam mode, the main useful light is the central beam. 
There is more useful 'spill' when in the high mode. Note the light on the grass in the bright beam shot above. 
I don't keep lights on my key set because I need the light way more often than when my keys are close-by. My flashlights go in my pocket. For a light as small as the Olight iMorse keychain flashlight I put a bit of paracord on the keyring so it's a bit more grippable and less likely to get lost by slipping out of my pocket.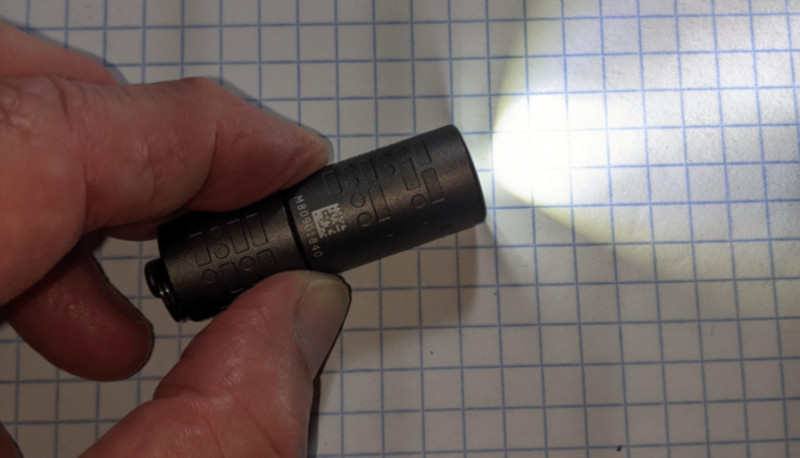 What I like
Rechargeability

Excellent high brightness mode

Water resistance

Compact size
What I'd change
No recommendations. It works great.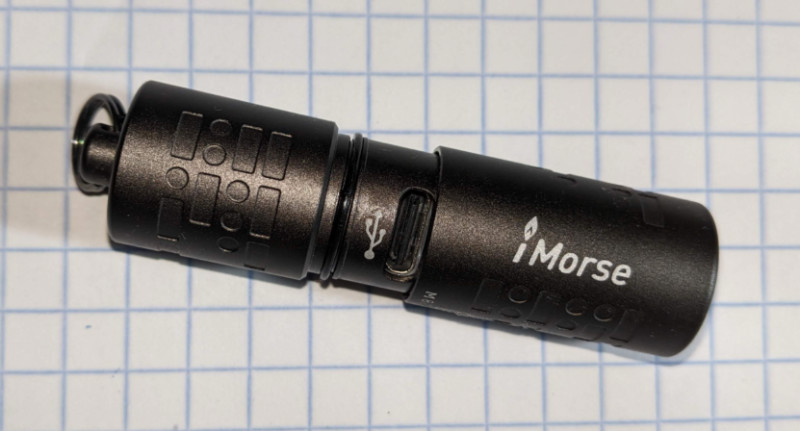 Final thoughts
The Olight iMorse Keychain Flashlight is a very capable light for the pocket or keyring. 
Price: $26.99
Where to buy: Olight
Source: The sample for this review was provided by Olight.