We use affiliate links. If you buy something through the links on this page, we may earn a commission at no cost to you. Learn more.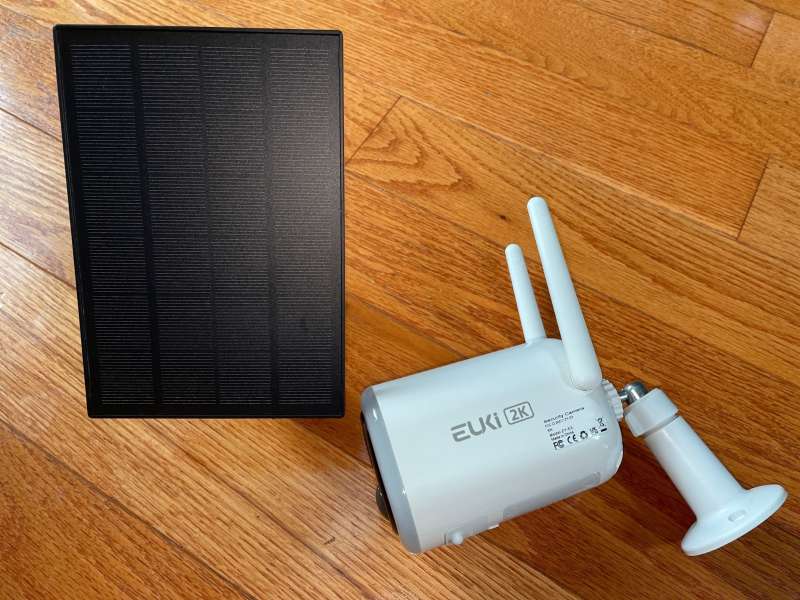 REVIEW – Courteous of the "curse of Coronavirus," copious commerce commenced causing chaos capable of causing cursing and crying, consequent of criminal conduct. Persevering to prevent porch pirates who persist in plundering and pillaging my packages has become a personal pastime. All alliteration aside, Euki's ZY-E3 solar-powered Wi-Fi camera can discourage such dastardly deeds.
What is it?
The Euki ZY-E3 is a video camera with a separate solar panel and passive infrared motion detection that connects to a home Wi-Fi system to view and record events for home surveillance.
Hardware Specs
3MP image sensor
Built-in microphone and speaker
8mm lens
130° field of view
Day and night operation with IR cut filter
265 video compression
16Kbps-2Mbps bitrate
Resolution: 3Mp (2304 x 1296 pixels) and VGA (640 x 480 pixels) with color night vision
Frame rate: 25fps
Intelligent motion PIR motion detector with human identification, up to 10-meter range, and 120° detection angle.
Wireless security: WEP' WPA, and WPA2
IP66 waterproof
Remote wake-up supported
Wi-Fi: 2.4gHz, IEEE802.11b/g/n
iOS 9.0 and newer and Android 5.0 and newer supported
User authentication software encryption supported
6-Watt, 800 Lumen, 6000° Kelvin illumination with PIR and scheduled activation
14000mAh rechargeable battery
Standby consumption: 500µA
Work consumption: 230mA
Standby time: One year
Working time: 100-180 days (50 activations per day)
Operating temperature: -20° to 50°C (-4° to 122°F)
Power supply (optional): 5-volt Micro-USB, 2A
Micro-USB solar panel
Internal Micro-SD card slot supports 8 to 128GB recording with FAT32 formatting.
What's in the Box?
ZY-E3 Wi-Fi camera
Camera mounting bracket
Solar panel with Micro-USB connector
Two sets of mounting screws
User manual
Warranty card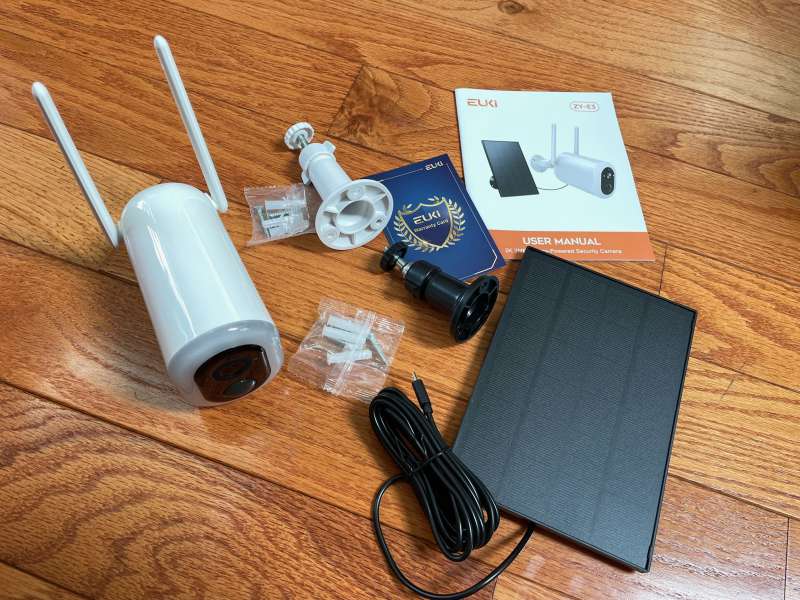 Design and Features
Box and packaging are solid.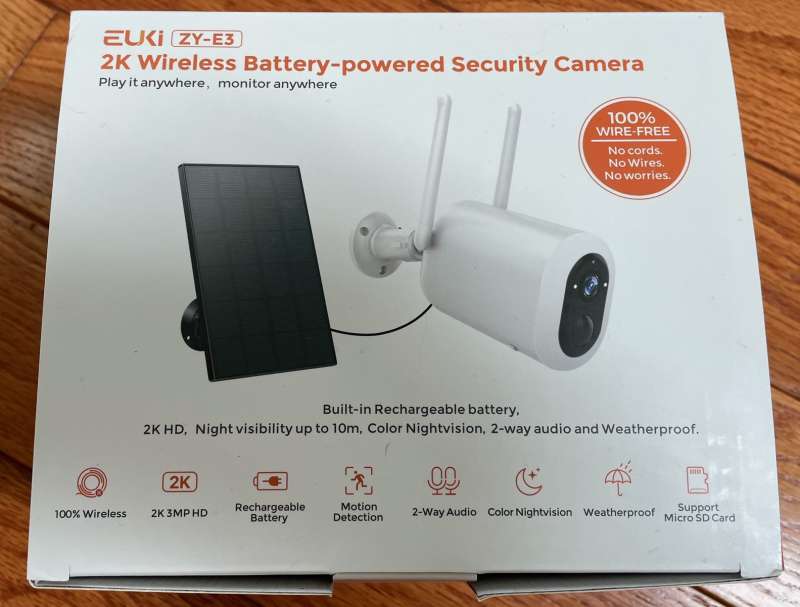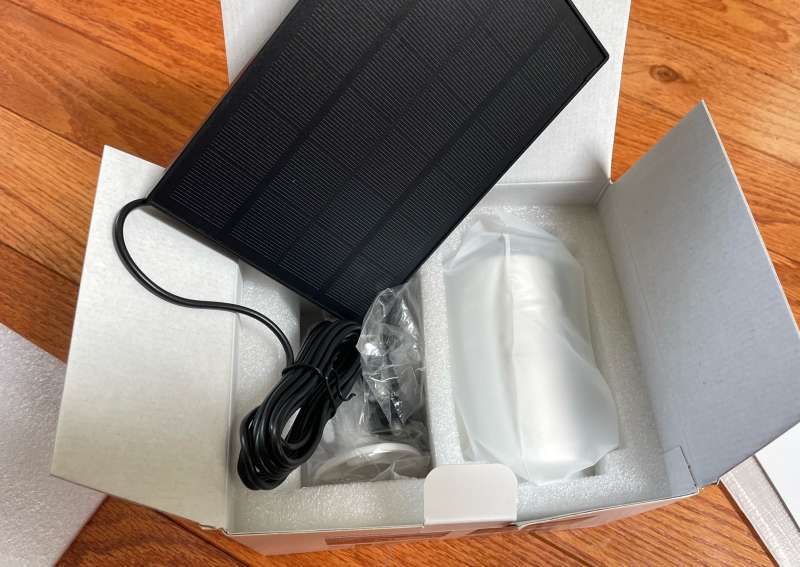 The manual is well written with lots of diagrams and photos.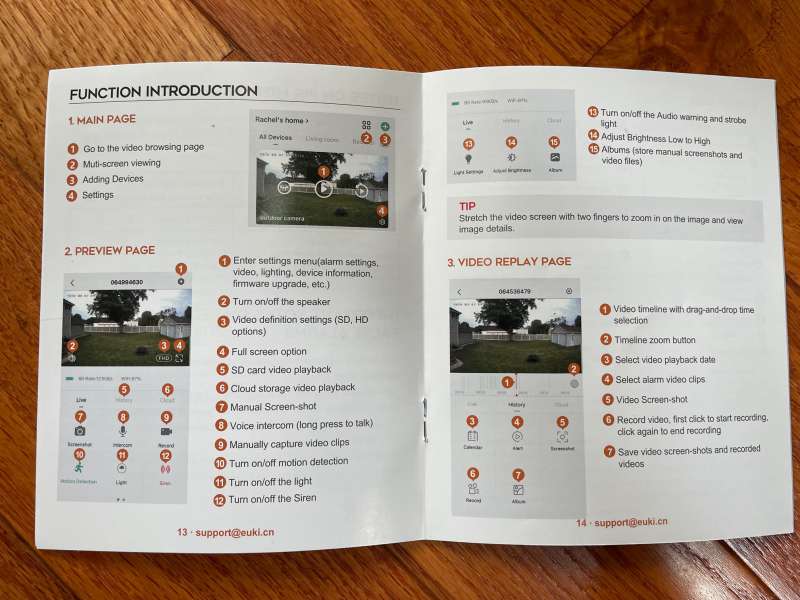 The Euki ZY-E3 camera body feels solid. With IP66 protection, it should be safe for whatever nature wants to throw at it.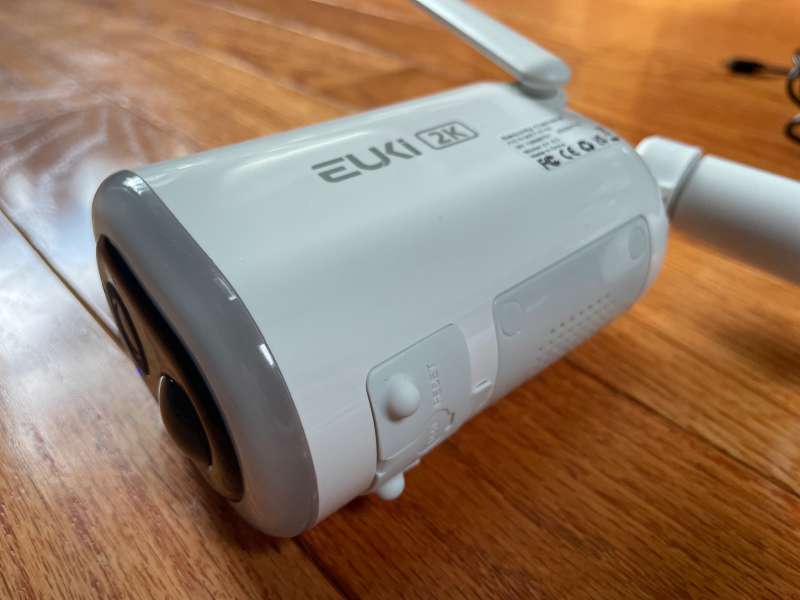 Most of the Euki ZY-E3 camera's body is smooth, but there are some small recesses in the tail. I'm not sure if they serve a purpose, but my thought is that shortly after being installed, spiders will find refuge inside them.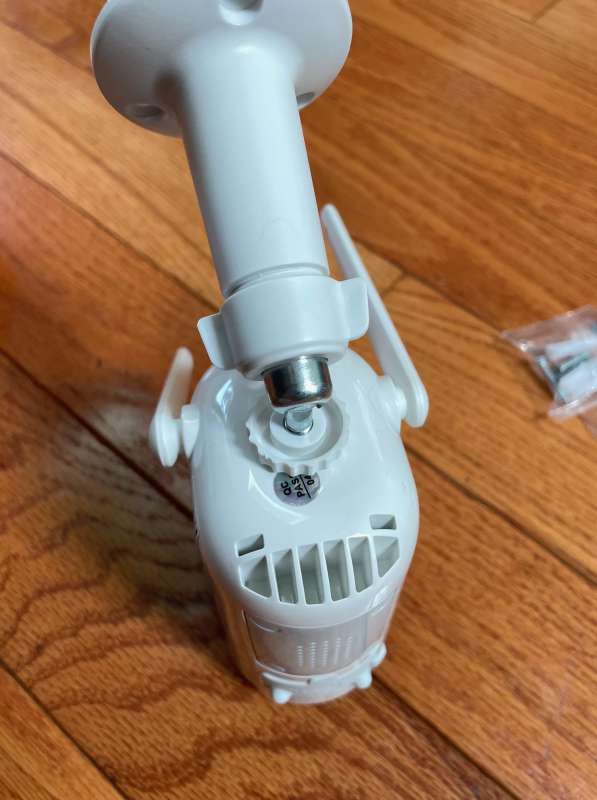 Buttons and the charging port are protected from weather and bugs by a thick rubbery cover. There is a smaller door for running the USB cable. I think this is a good design, but use caution and a gentle touch pulling it open because it can become detached and is somewhat tricky to reinstall.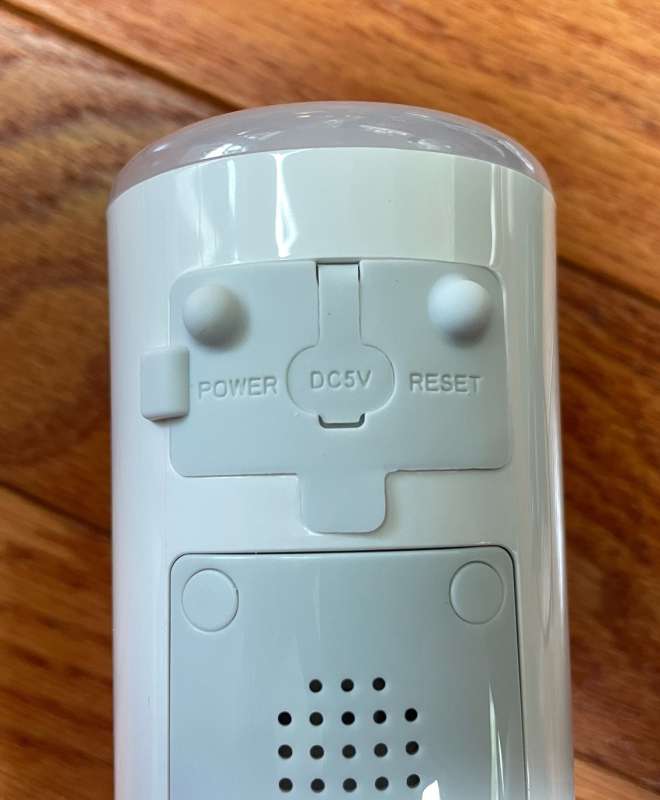 Dual "antelope horn" antennas with swivel bases are located on each side and should be great for long-distance Wi-Fi reception.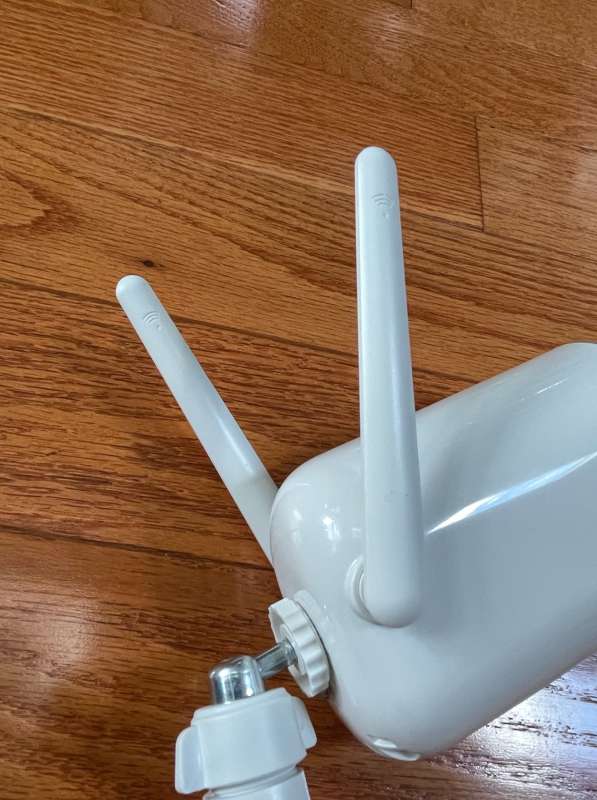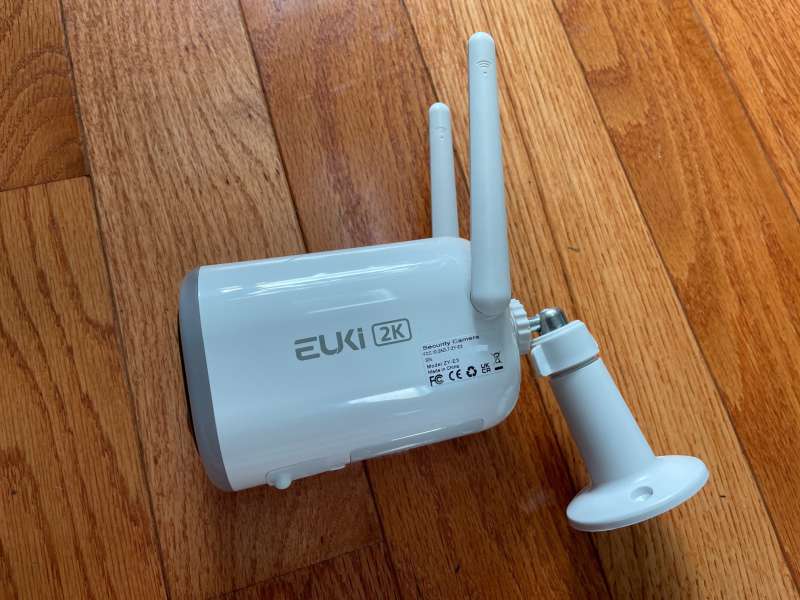 The camera lens end also sports the PIR (passive Infrared) detector, charge, and activity LEDs.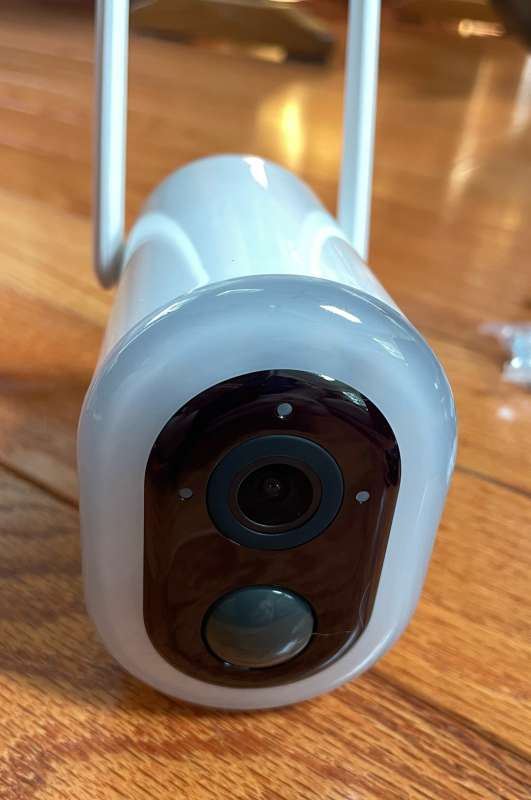 The LEDs on the Euki ZY-E3 camera's face may seem trivial, but it means the difference between a glance up to see if the camera is working/receiving power, or lugging a ladder for a lofty look.  The LEDs are red during charging and blue when complete and do double duty to indicate WIFI connection status with red or blue flashes.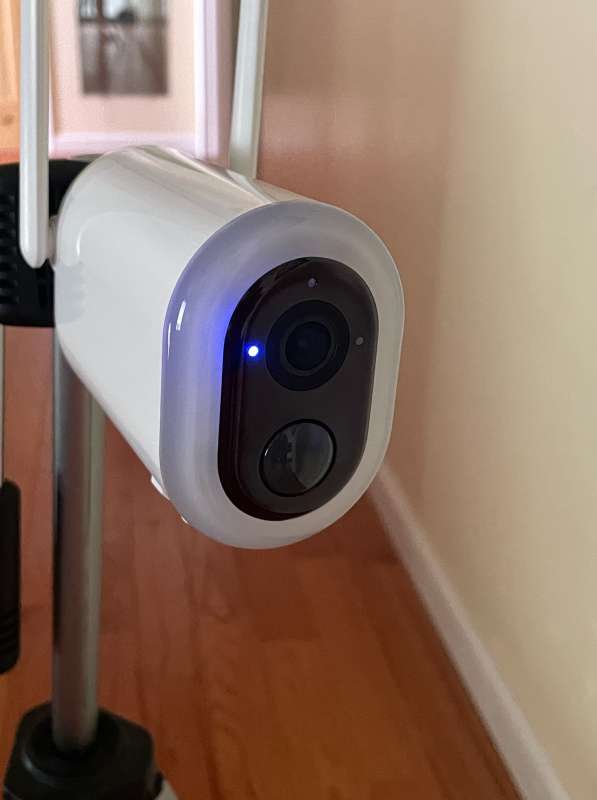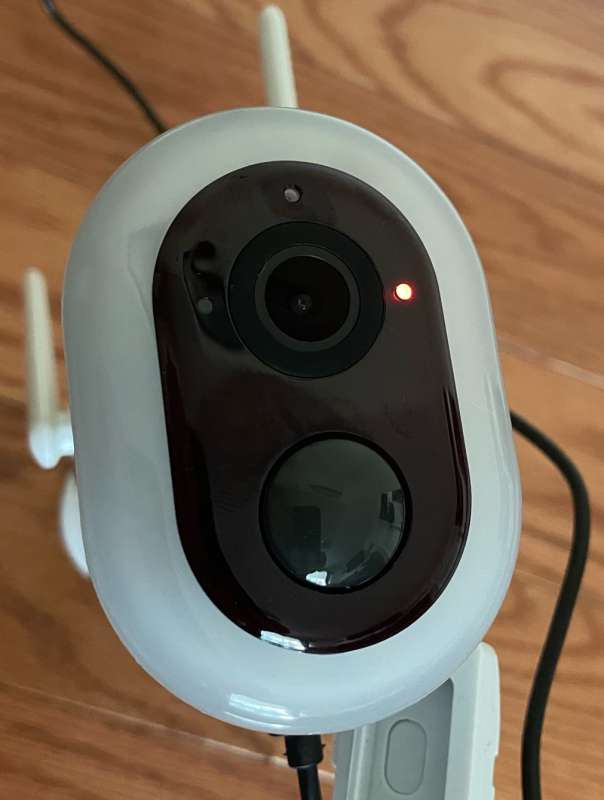 Initial charging takes about 10 hours. Euki recommends not charging the camera in freezing conditions because it could cause a degradation of the lithium battery. Euki says charging the battery is not recommended in sub-freezing temperatures. Should you be in a location that experiences the joys of snow and ice, the manual states the camera will stop charging to protect the battery and resume when it gets warmer again.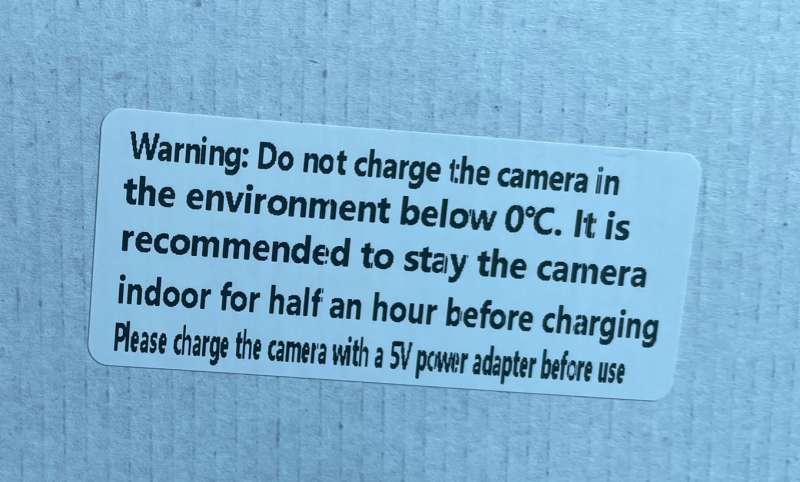 Euki includes a Micro-USB cable but the power supply is optional. Two amps of supply current are recommended. This shouldn't pose too much of a problem as many power supplies pack the necessary punch. If you are reading this, my fellow Gadgeteer, I'd guess you have a bunch. If not, they are inexpensive and available virtually everywhere.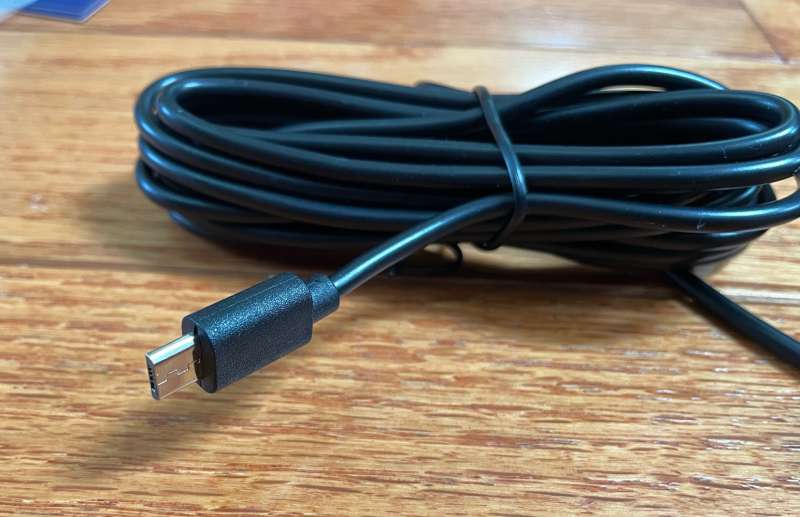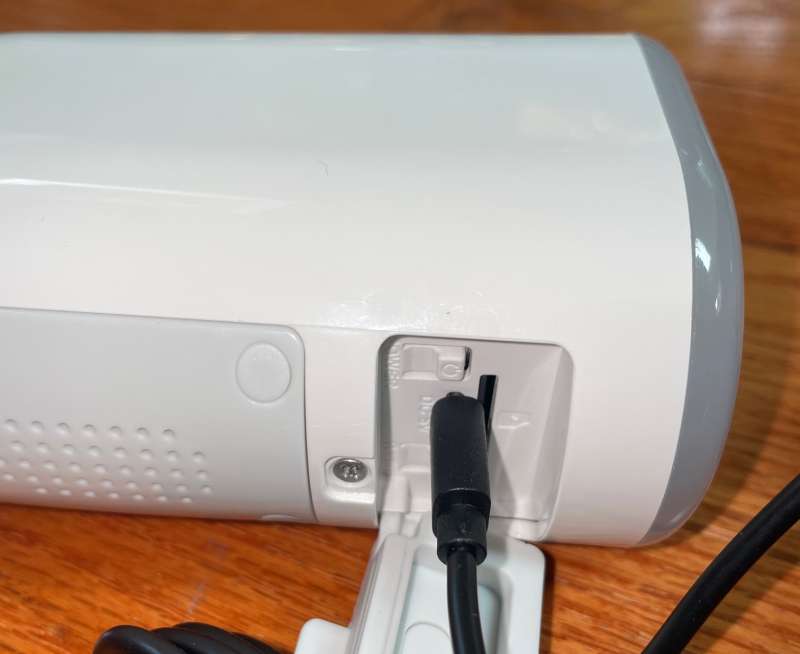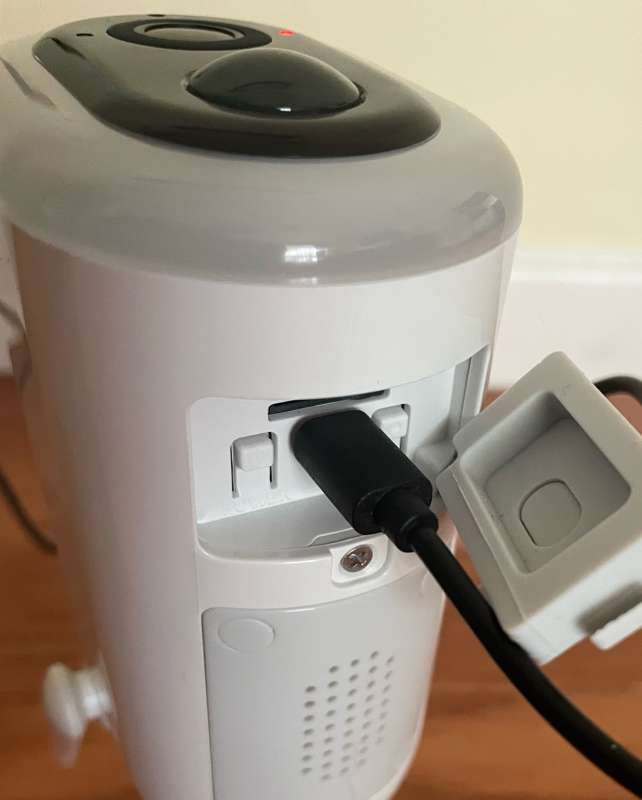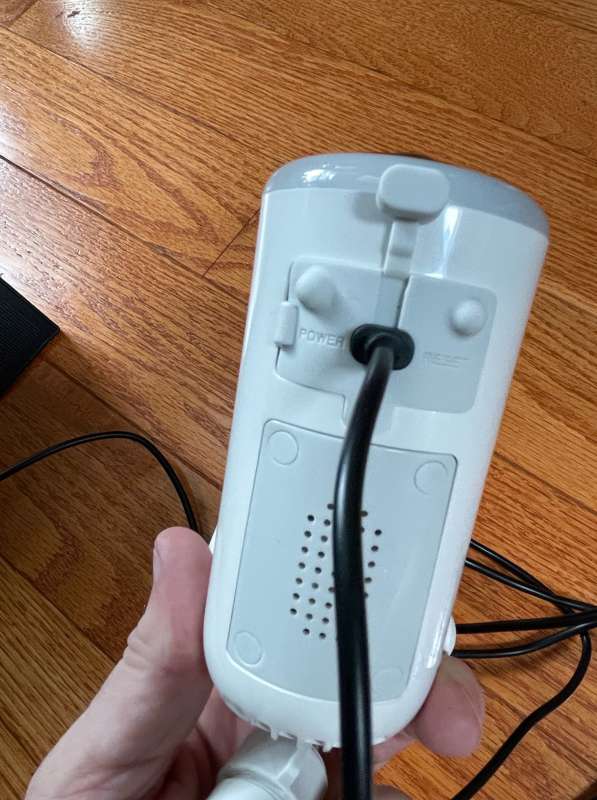 To sweeten the deal, Euki provides a solar panel and base to keep the battery topped off. The panel plugs into the Micro-USB port and I'm pleased to report that it generates enough power to slowly recharge the camera even on an overcast day.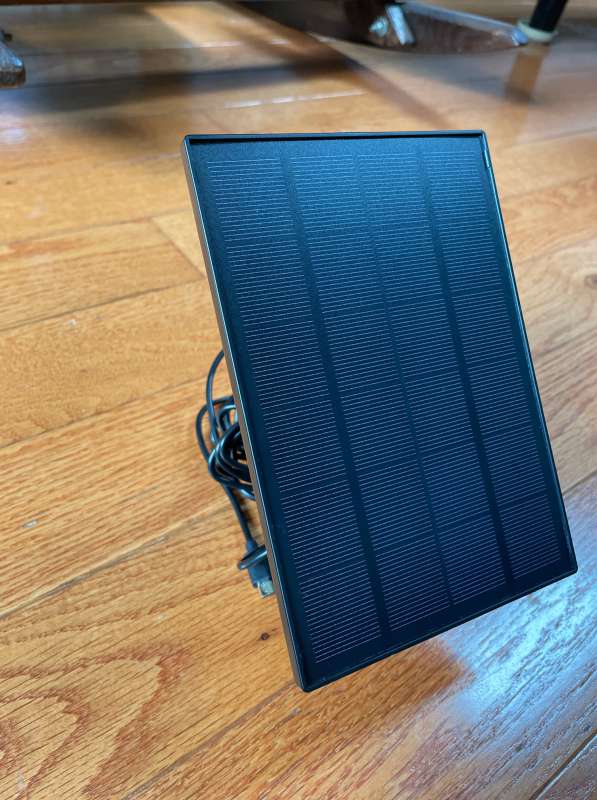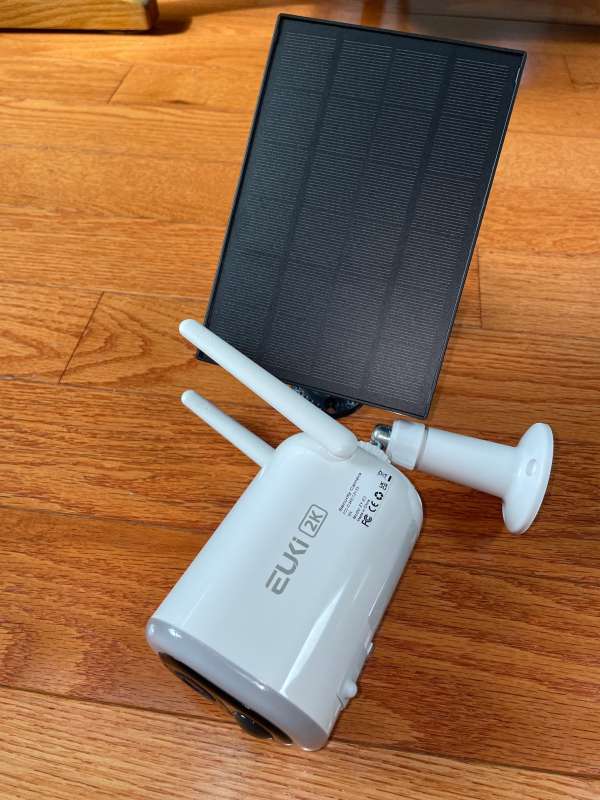 To facilitate aiming the solar panel in the correct direction, a mounting base and screws are included. Functionally is identical between the two mounting brackets but the color matches the camera and panel correspondingly. The bases have sockets with knurled balls that are tightened in place using a screw-down collar to tighten them into the sockets. The knurling is a great feature that should help keep the panel and camera secure during strong winds. I've used mounting brackets similar to this before and found that without the knurling, they are prone to slippage. Nice touch, Euki.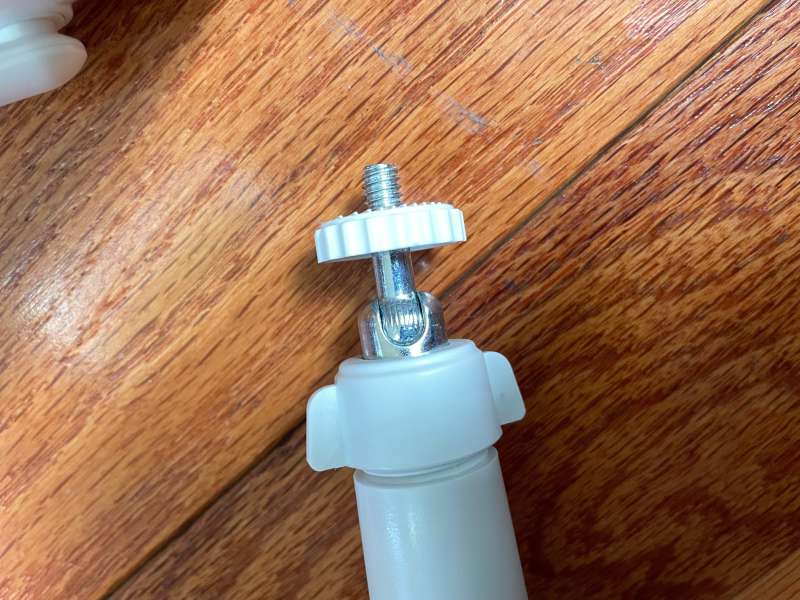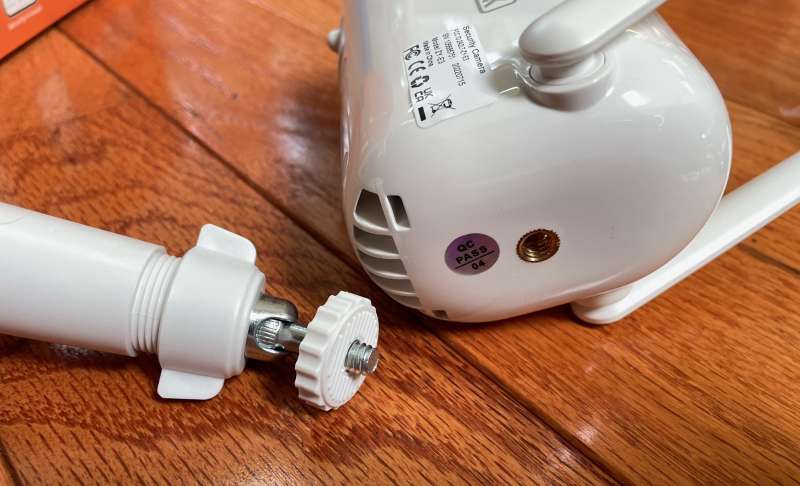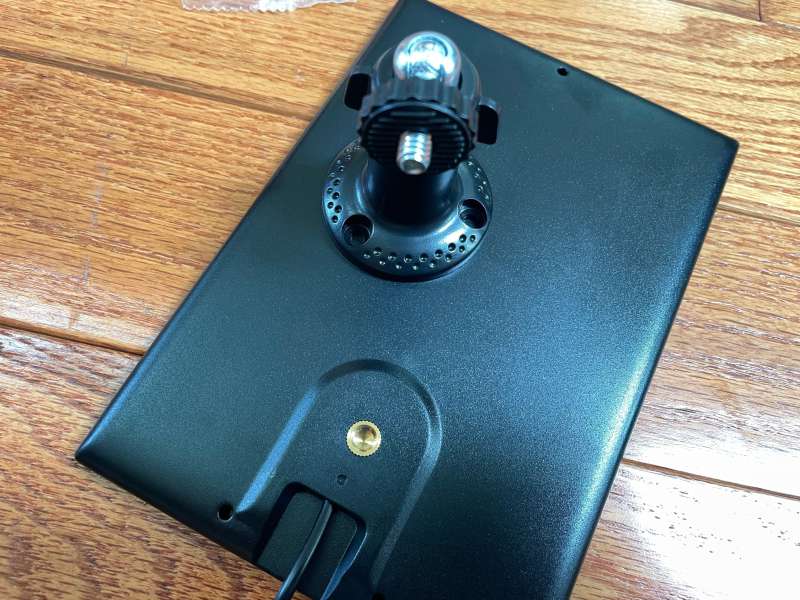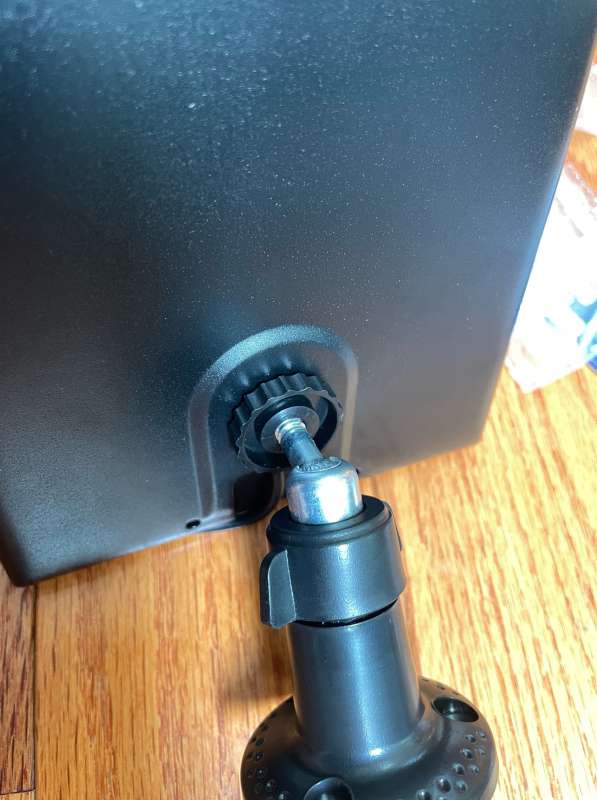 The power and reset buttons are under the aforementioned rubbery cover, along with an SD card slot for onboard storage. I had a 32GB class 10 card within reach so that's what I used, but the camera can handle up to 128GB. Formatting is done through the app. The camera can record video continuously or based on a PIR-triggered event. In both cases, the oldest content will be overwritten once the SD card is full.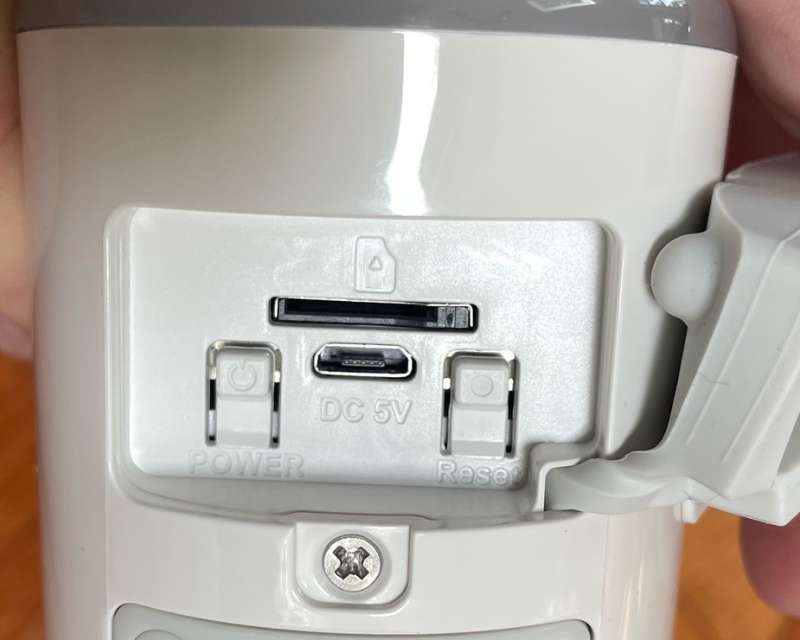 The app is called "CloudEdge" and is a free download from the Apple or Google Android stores. Next, the camera needs to be added. To do this, power up the camera and select "Add Device." From there, select "Battery Camera," and the app visually and verbally walks through the setup process which displays a QR code on the phone screen for the camera to read for pairing.  This worked without any difficulties.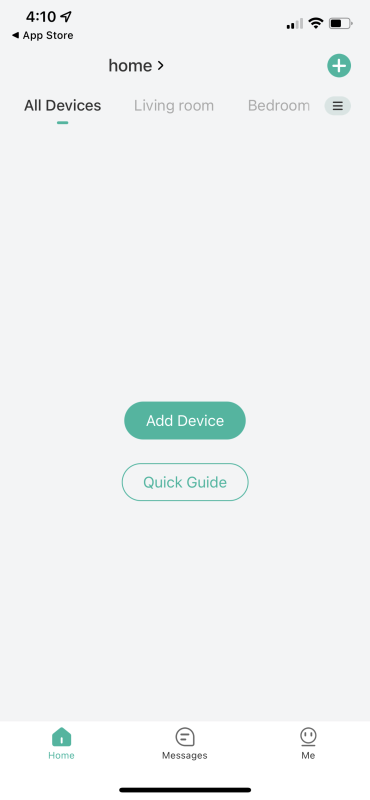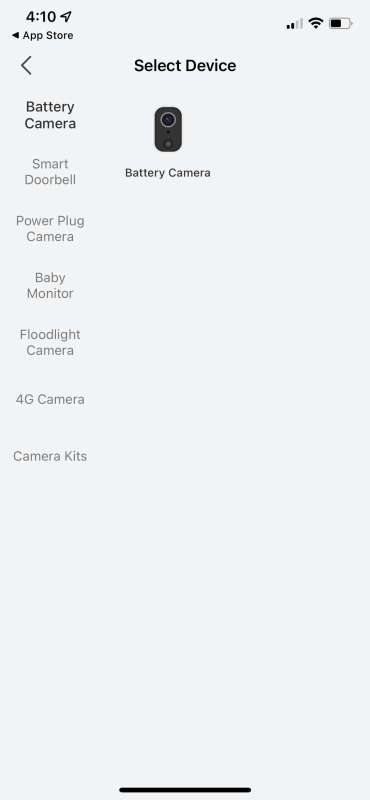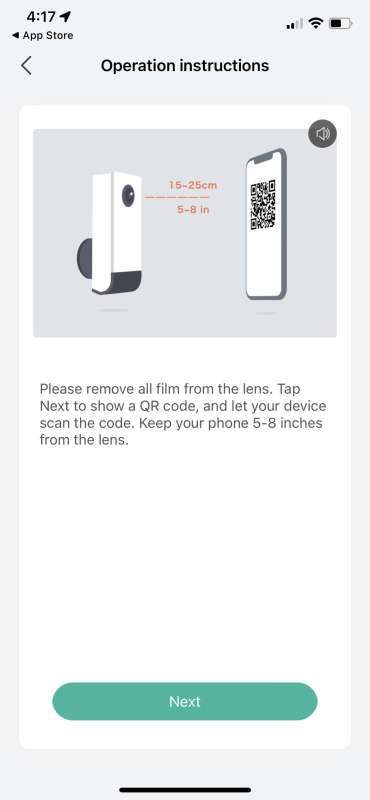 Cameras can be grouped into rooms or areas for clarity.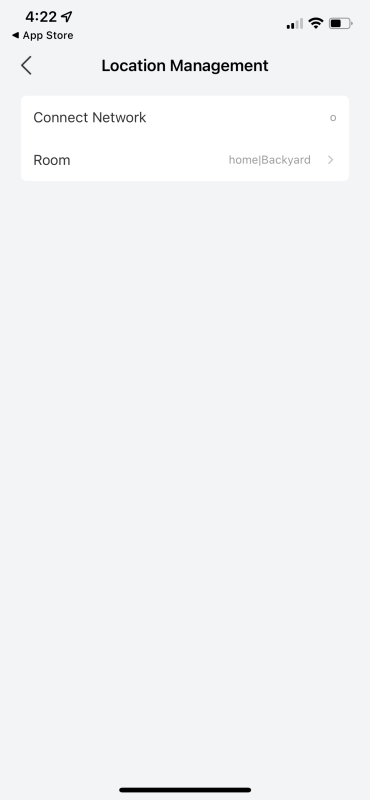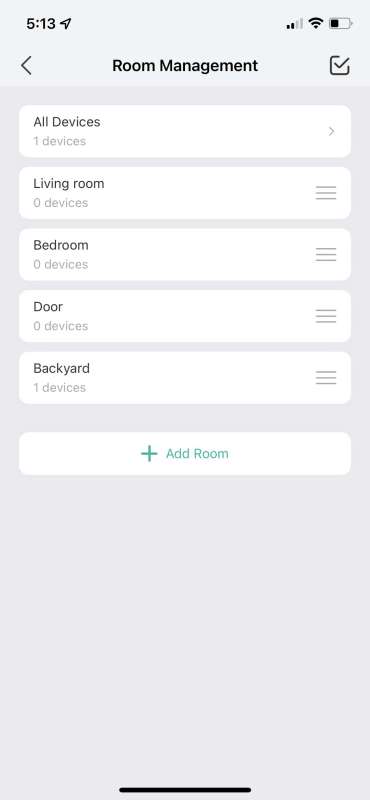 Event recording comes in two varieties: onboard (courtesy of the SD card), and cloud-based (which requires a subscription). For me, the onboard storage will work nicely. There's a seven-day free trial if you feel like giving the cloud-based service a try. Hmmm, spelling errors in the app?  Call the grammar police 🙂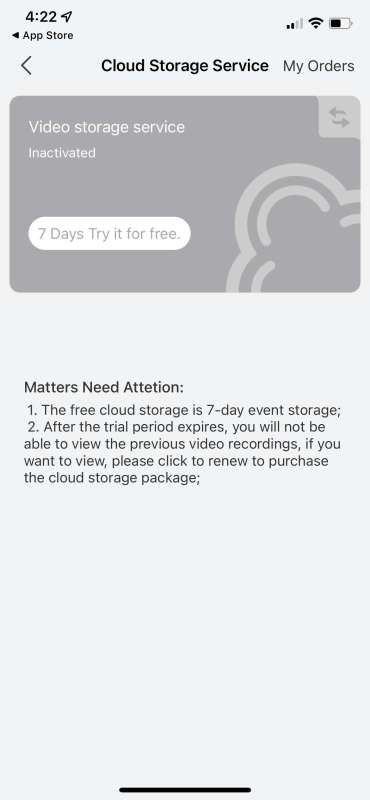 The Euki ZY-E3 camera has scads of settings that should fit almost any scenario. Impressive!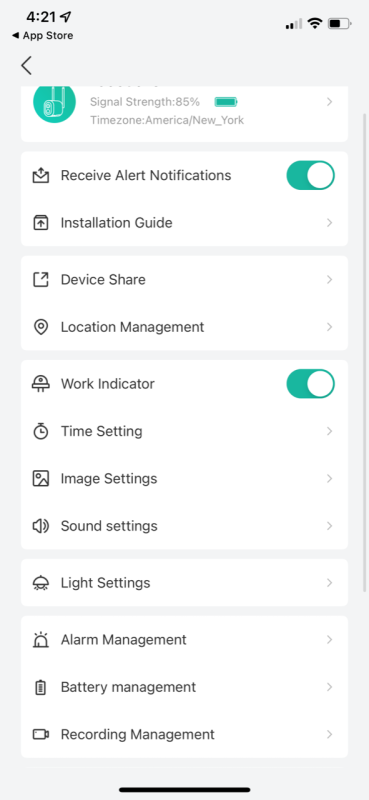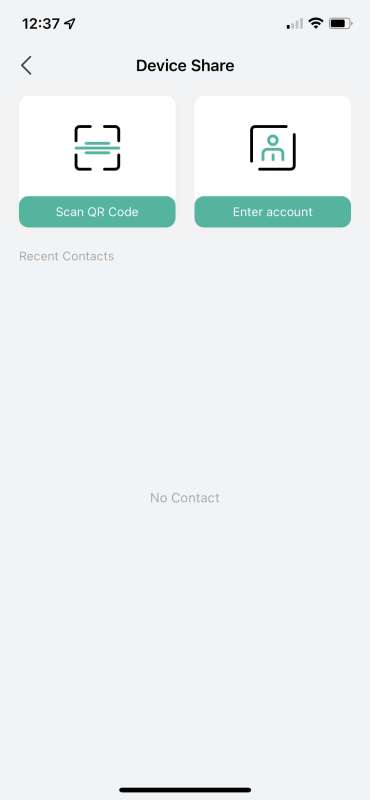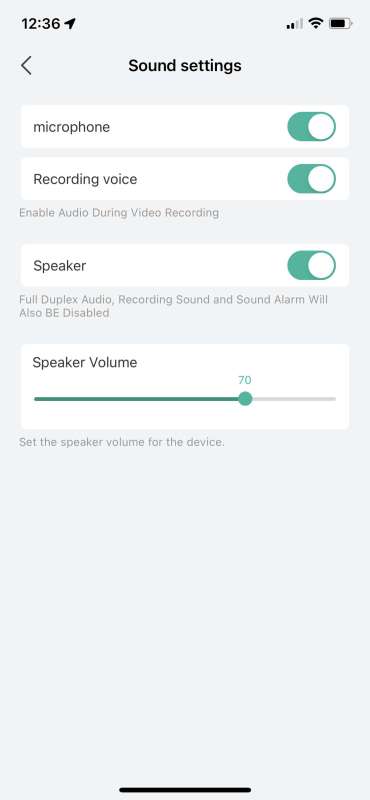 There's even a two-way intercom allowing the app to communicate to the camera walkie-talkie style by pressing a button. Should you need to attract even more attention, there's a button to blast a siren. It's not the loudest I've heard in an outdoor security camera, but it gets the job done.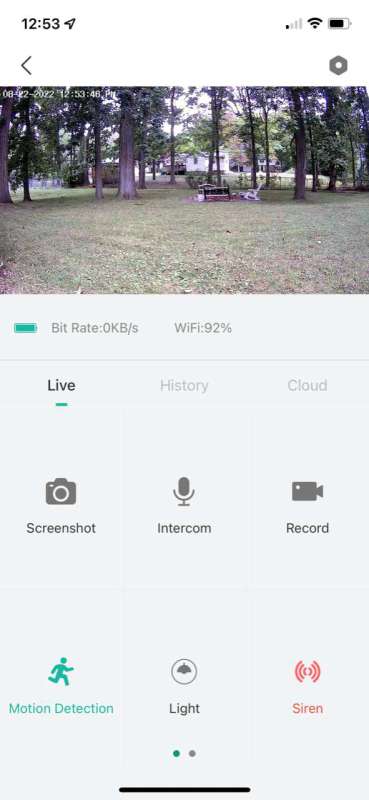 Surrounding the Euki ZY-E3 camera's face is a light that can be triggered manually, with motion, or with a timer schedule in the app. The light is bright enough to illuminate the area around the camera.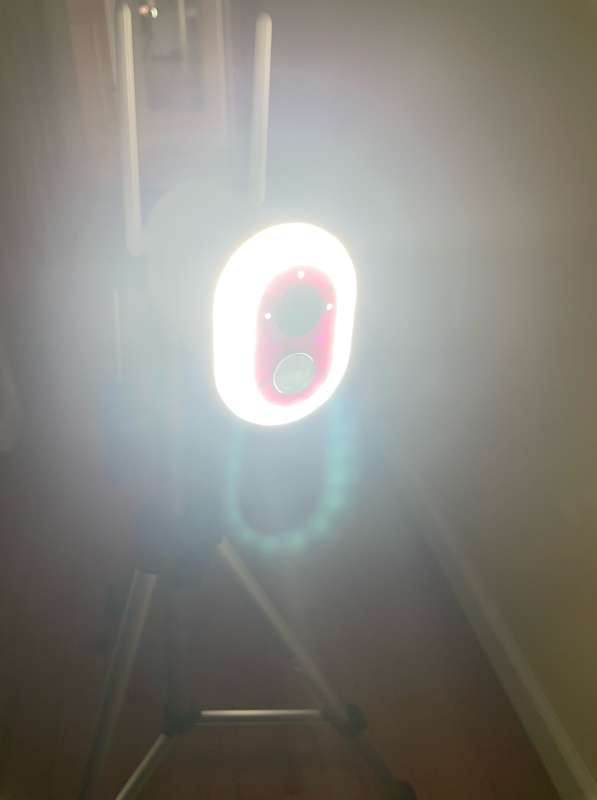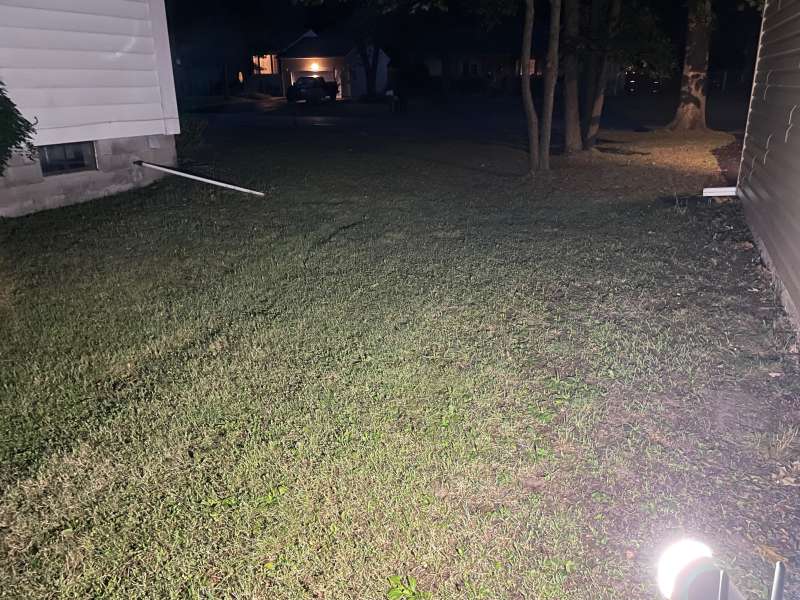 (Switch), (Timer)
If aiming the camera out a window is your plan, the infrared LEDs for night vision will need to be disabled. If not, you can expect to see not much more than the camera's reflection after dark.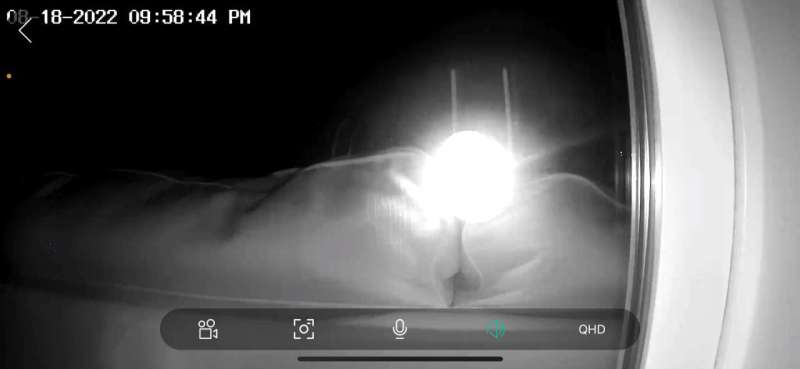 I liked the "help" sections the app offers and found it's much simpler than performing an internet search. This screenshot is just an example. Euki has done a great job with the documentation and support.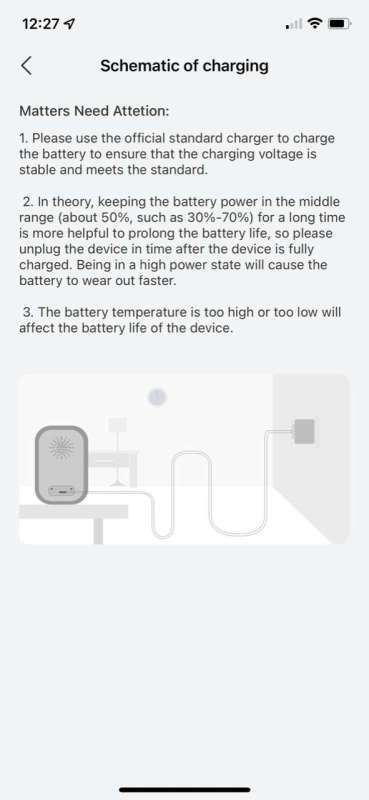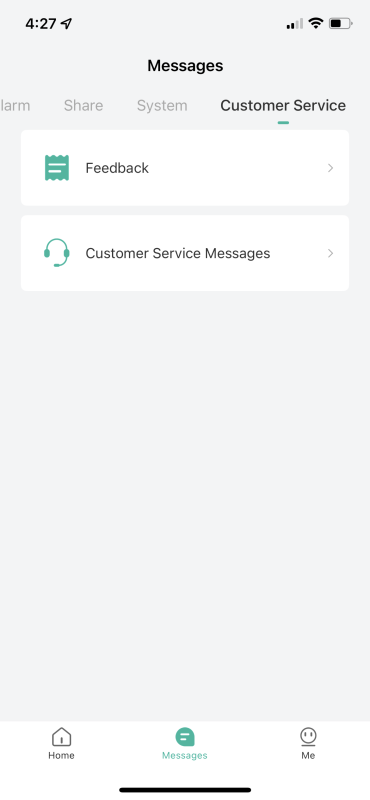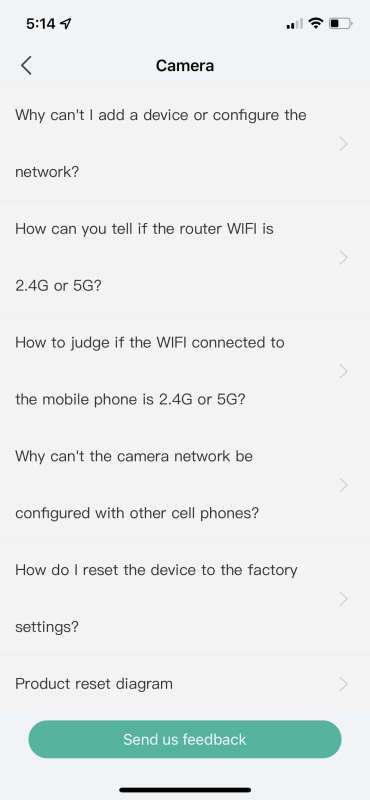 Notifications can be pushed to the phone and used to trigger the light and recording.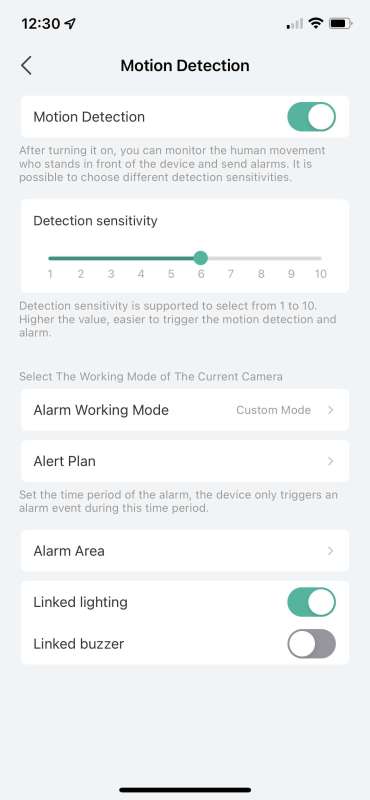 Video resolution can be toggled remotely by tapping the QHD/SD option in the lower right corner of the display. This is largely for storage management but can be useful if you are in a location with spotty cellular service for lower-resolution streaming. The screenshots below show the difference in the QHD and SD resolution
HD…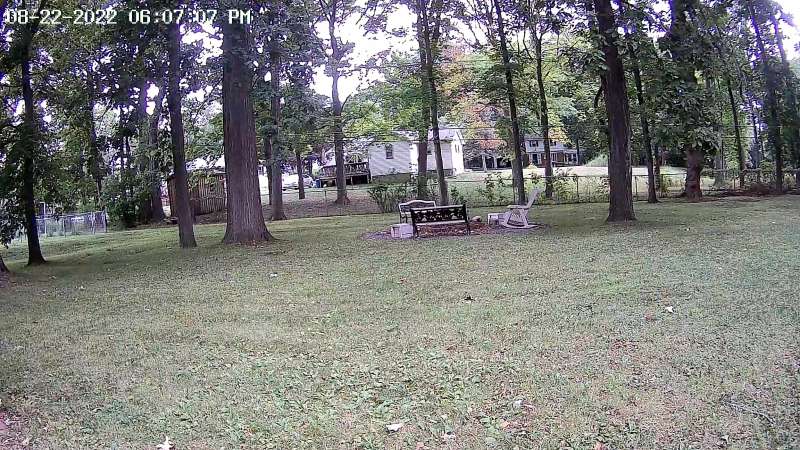 SD…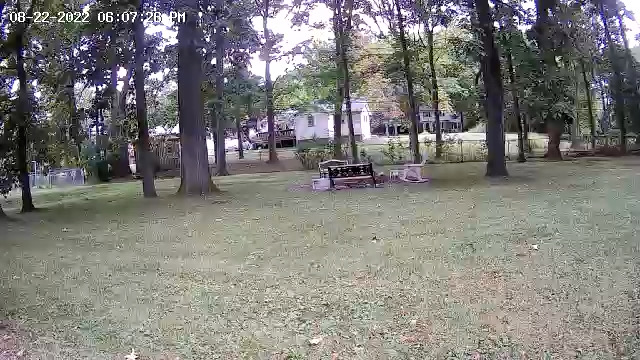 Under the camera "History" tab, green bars on the timeline indicate motion events. Scrolling to any time displays the video recorded at that specific time or date (under the calendar icon). New recordings and screenshots pulled from the playback video are just a button click away.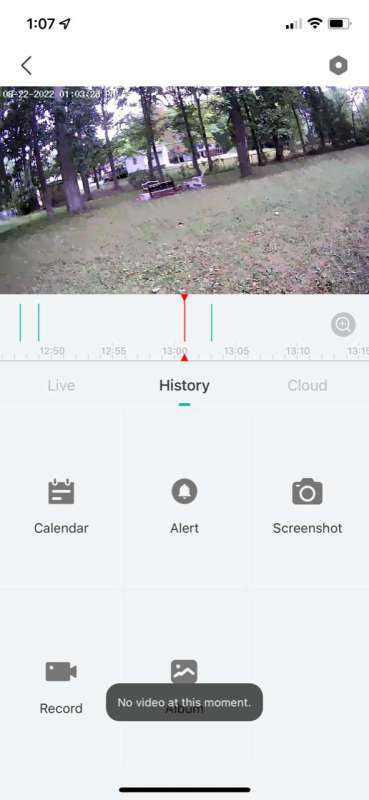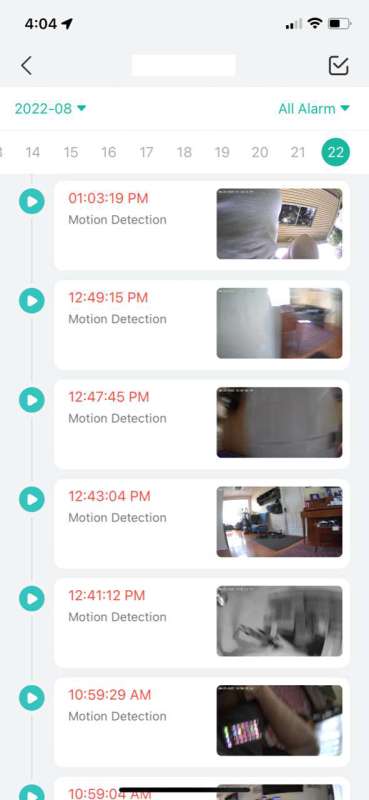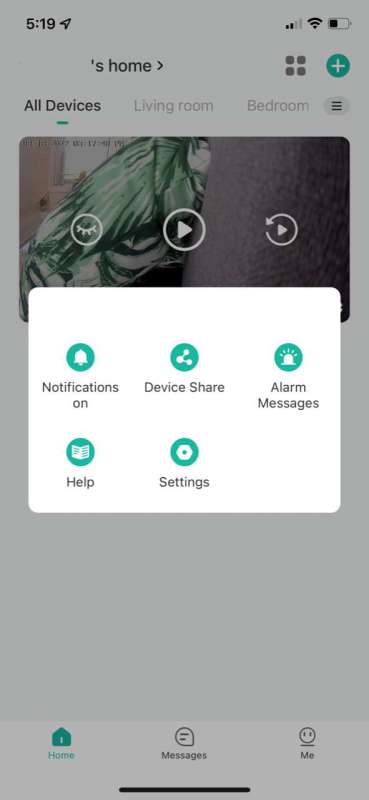 The highest resolution video from the Euki ZY-E3 is crisp and clear with a good color rendition. Here's a sample of the QHD and SD resolution you can expect.
QHD resolution…
SD Resolution…
What I Like
Lots of settings, timers, and options
Long battery life with solar panel power backup
Internal storage on SD card
What I Would Change
Maybe a different battery choice to better handle charging in freezing temperatures.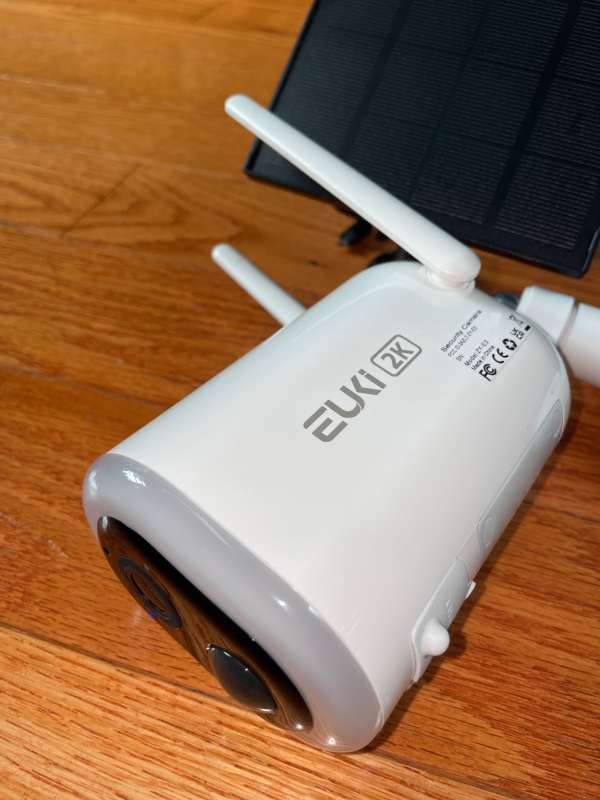 Final Thoughts
A quick web search shows that having a visible security camera significantly reduces the possibility of becoming a target of porch piracy. Even if it doesn't deter a thief every time, there are cases where law enforcement has been successful in catching persons bent on package pilfering mischief using camera recordings. At the very least, a recording of your belongings being stolen might be a useful tool in submitting a claim to your homeowner's or renter's insurance. With long battery life, great resolution, a bright light, oodles of options, and solar panel charging, Euki's ZY-E3 security camera is a great choice for home security.
Price:  $109.99
Where to buy:  Amazon
Source: The sample for this review was supplied by Euki.