We use affiliate links. If you buy something through the links on this page, we may earn a commission at no cost to you. Learn more.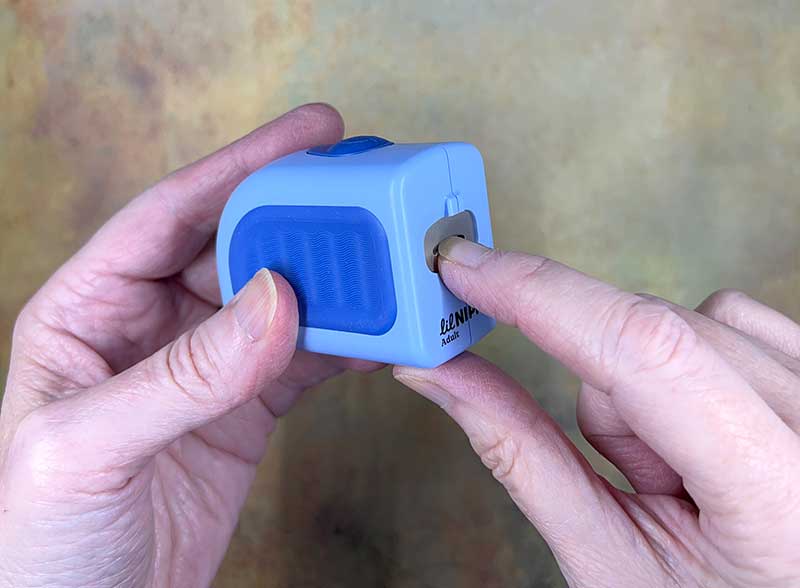 REVIEW – People who like to have short fingernails but have dexterity and/or visual issues, can have problems clipping their nails. One solution is Lil Nipper is Clip Different's latest automatic battery-powered nail clipper. Let's take it for a spin (or clip).
What is it?
Lil Nipper is a small handheld automatic nail clipper that is available in sizes for infants, children, and adults.
What's in the box?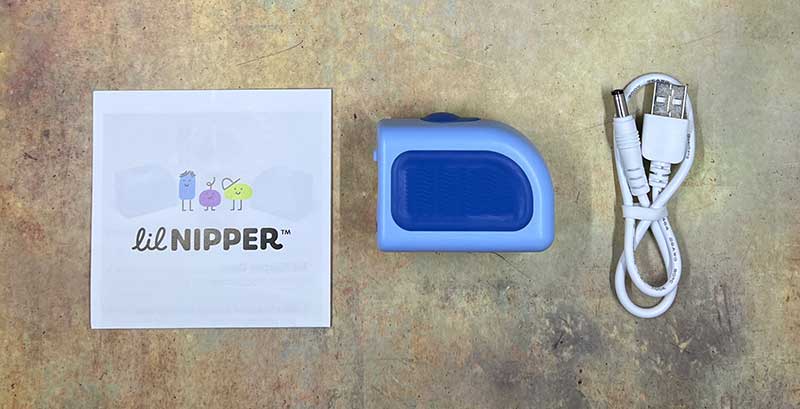 Lil Nipper automatic nail clipper
USB charging cable
Manual
Design and features
For a bit of background, I reviewed the ClipDifferent Pro automatic fingernail clipper back in 2018 and have continued to use it since publishing the review. The same company that makes the ClipDifferent, makes the Lil Nipper.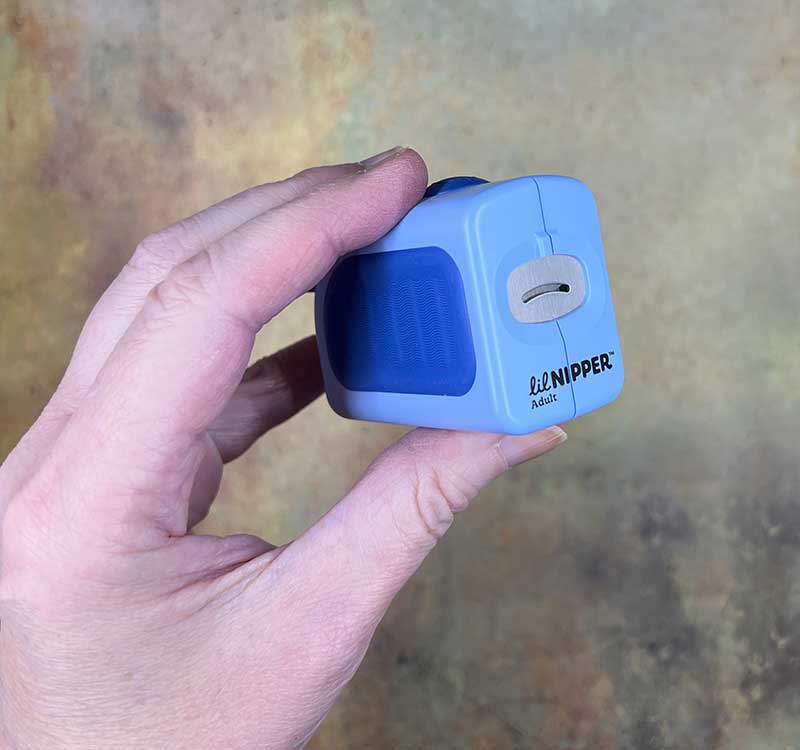 I was sent the adult version of the Lil Nipper differs from the infant and children's versions by having a larger opening/slot for adult-sized nails. The slot is curved to allow easy insertion of the fingernail. The clipper also has built-in grippy sides. The exterior of the Lil Nipper contains an antimicrobial additive to minimize microbial growth.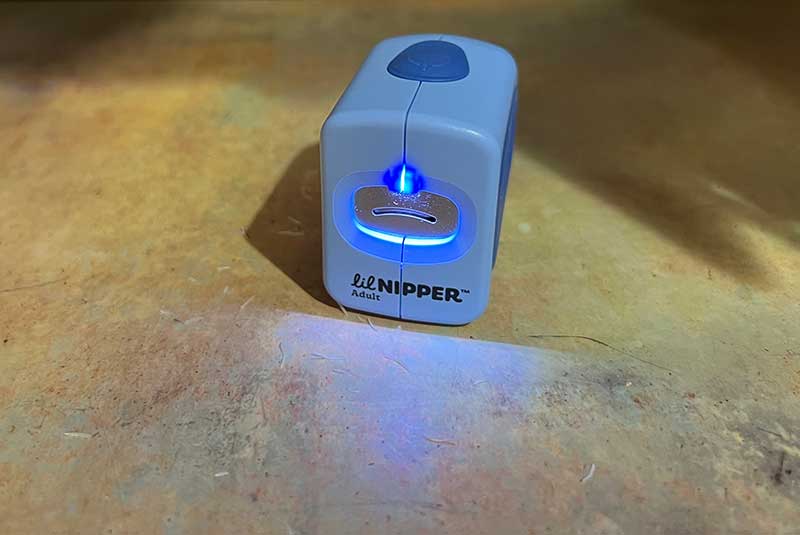 There's also a little LED spotlight above the slot. I didn't even realize this until I plugged the Lil Nipper in for charging as the LED is used for charging status too. They claim that the light will provide light while clipping your nails, but it's not really bright enough to make a difference in my opinion.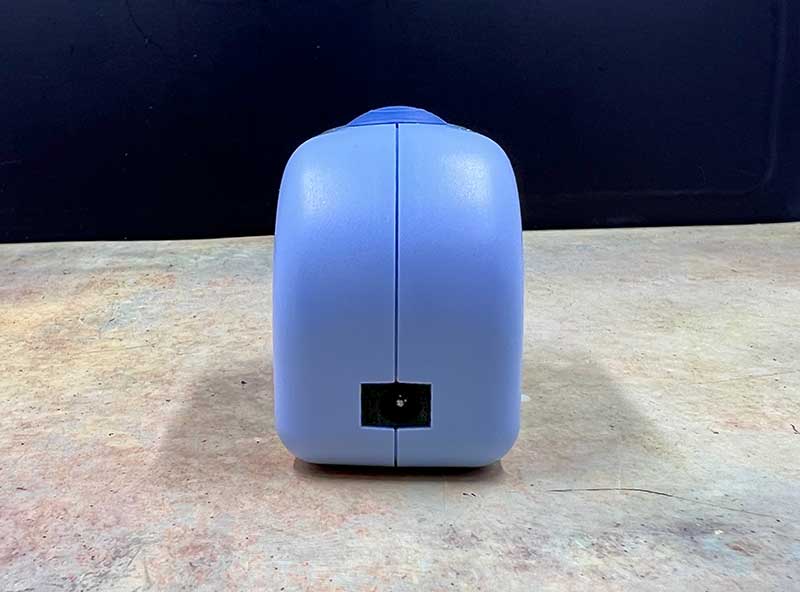 Speaking of charging, the Lil Nipper automatic fingernail clipper uses a USB cable, but it's not a good old USB-C or even micro USB. It's a proprietary cable which I find weird and somewhat disappointing since you'll need to be careful not to lose it.
The bottom of the nail clipper has a sliding cover that you can open to empty the nail clippings.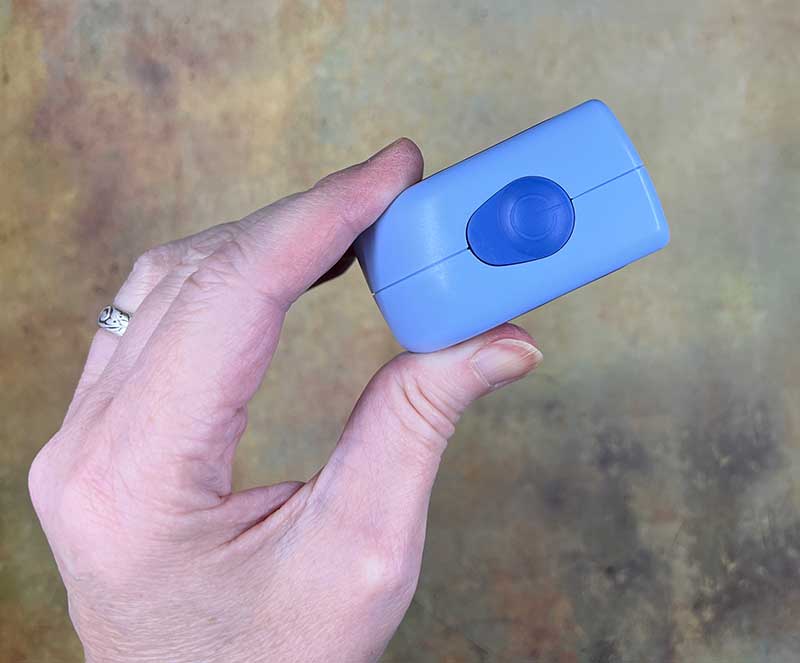 The power button is located on the top of the Lil Nipper. Enough typing, let's get clipping!
See it in action
As you noticed from the video above, the Lil Nippers actually do nip your nails bit by bit as you move your nail in the slot. The result won't look like you just had a professional manicure and you might have little points here and there due to the design of the cutter. But I did not find my nails to be sharp or stabby after using this electric nail clipper. A quick couple of swipes with a nail file smoothed away any points. This makes me think that they should include a nail file with the clipper.
What I like
Great size for travel
Rechargeable
Easy to use
What I'd change
Change to standard USB-C or a micro USB charging cable
Include a nail file in the package
Final thoughts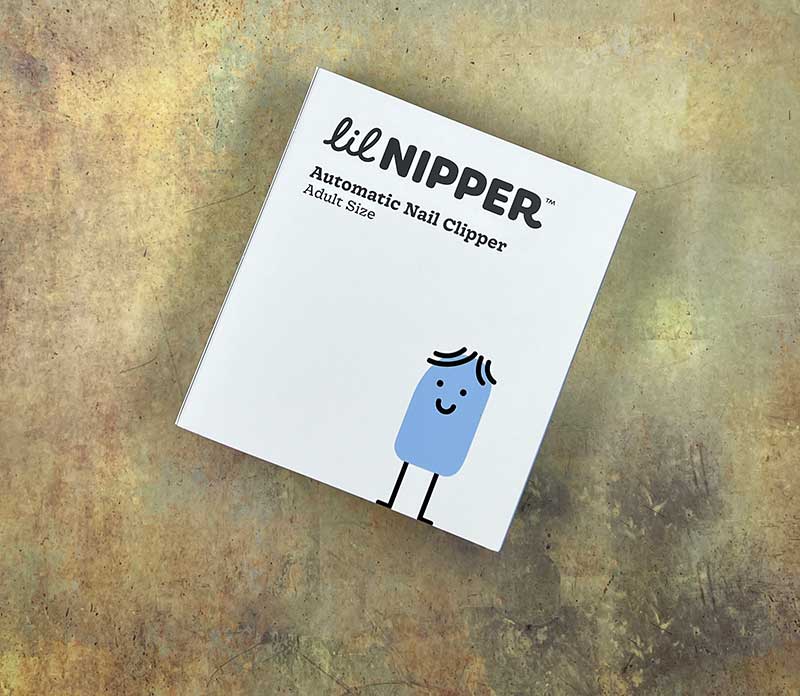 There's not much more to say about the Lil Nipper automatic nail clipper. I liked their full-sized version and I like this smaller version even more because it's smaller (duh), travel friendly, and easier to use. If you or someone you know have dexterity or vision issues, the Lil Nipper or ClipDifferent Pro automatic electric nail clippers are a nice alternative to traditional manual clippers.
Price: $50.00
Where to buy: Lil Nipper
Source: The sample for this review was provided by Lil Nipper.