We use affiliate links. If you buy something through the links on this page, we may earn a commission at no cost to you. Learn more.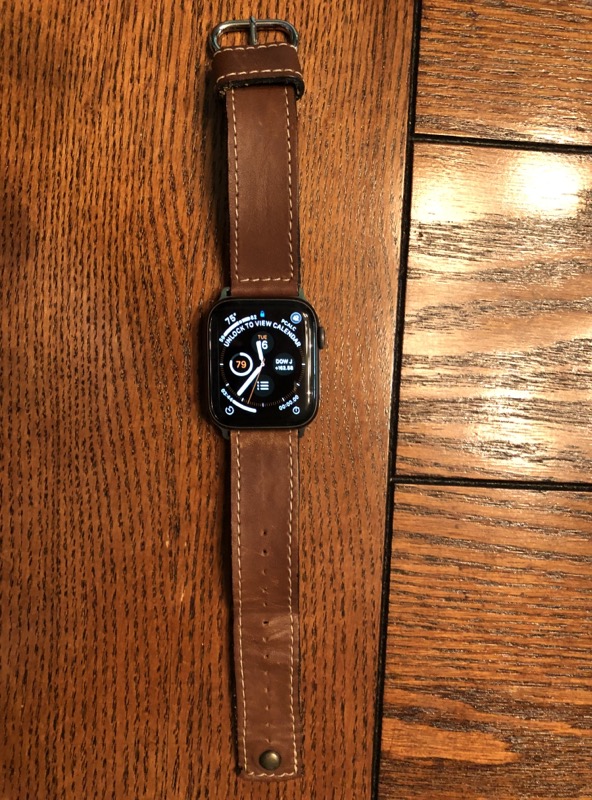 REVIEW – A 1970's British Inspired NATO Leather Band from Pad & Quill. Can a change in just the watch band really upgrade the look of your watch? Check out my black al-lou-mini-em (aluminum) Apple Watch Series 5, with a real leather watch band.
What is it?
The Pad & Quill Single Tour NATO Leather Apple Watch Band is a genuine leather Apple Watch band which fits Apple Watch faces with faces  of 42, 44 & 45 millimeters.
What's in the box?
The Pad & Quill Single Tour NATO Leather Apple Watch Band shipped in a classy, wax sealed box, along with a Welcome to our Community card with details of the 25-year warranty and leather care instructions.  The card is specifically geared to a leather bag from Pad & Quill, but I have no reason to believe that any of the information on the card does not also apply to their leather watch band. I wonder if a single Apple Watch can even last 25 years!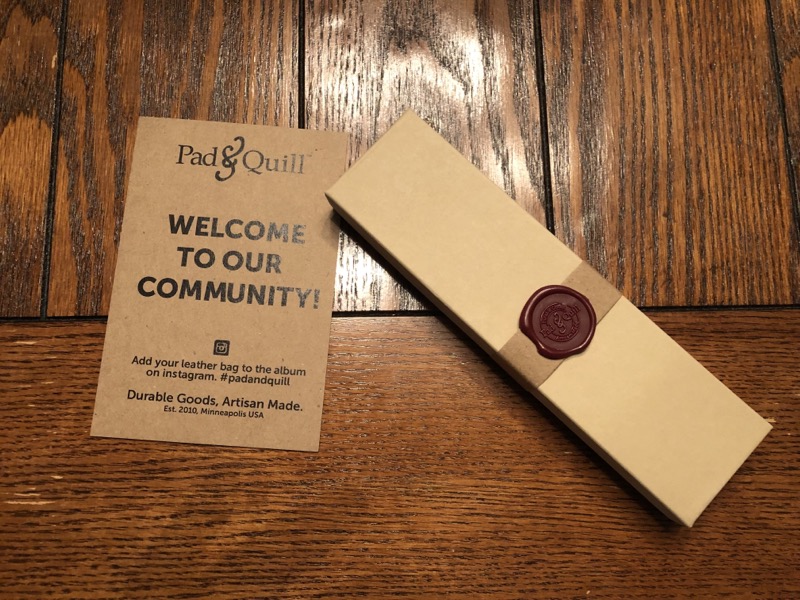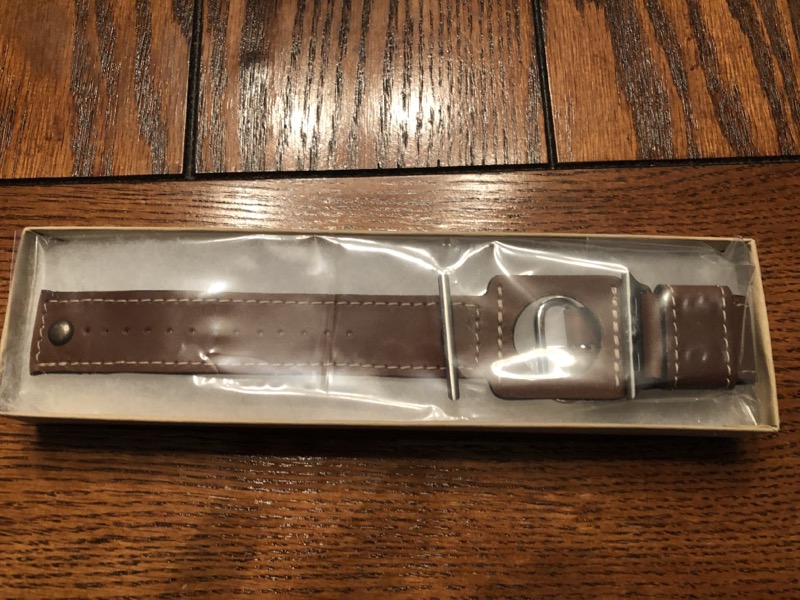 Design and Features
One of the significant design decisions for this Pad & Quill Single Tour NATO Leather Apple Watch Band is that it is a single leather strap by design (historically see below), vs two independent straps which fit on either side of the watch face, in those cleverly Apple designed watch band attachment bars. I thought the installation of the watch band was only slightly harder than it would have been with the two independent pieces that Apple Watch watch bands typically have.
This watch band is obviously carefully crafted, and I am positive that I could not state this any clearer than Pad & Quill has done from their website:
"When the British military defenses set out to create a watch band that would withstand brutal combat, they issued a watch strap that was a single band mounted by stainless steel hardware. These straps would keep high-quality timepieces in their place on the wrist during demanding missions." The Apple Watch is indeed a high-quality timepiece.
"This inspired us to design a single pieced leather Apple Watch band or single 'tour' strap that works with the heart rate monitor of the Apple watch while providing a classic 'under case' strap design. Each leather band is finished with stainless steel solid bar hardware. This strap has a unique floating Apple Watch lug that allows charging and easy changing of bands." This design is a must to charge the watch."
"Each NATO Leather Apple Watch band is handmade and finished with UV-resistant stitching. These bands are designed to age and become more beautiful over time. We even included a unique passion of ours in each band. Under the strap you will see two small initials, those are the initials of the artisan who made that band for you!"  I could never find those two small initials. I'll keep looking.
The Pad & Quill Single Tour NATO Leather Apple Watch Band is a really nice watch band.  That said, I did have one minor issue which is still true more than three weeks later and that is the strap (long end) that is tucked inside the leather loop (buckle end) is either just marginally too wide, or the loop is marginally too narrow.  I still must bend the long end in a V to insert it into the leather loop, and it still is a very tight fit. Once the strap is fastened down, the watch band is very comfortable, allowing the underlying skin to breathe, vs the plastic feel of the originally included sport band.  The original sport band often enhances the chance of sweat occurring under the watchband.  This has really yet to happen with the Pad & Quill NATO Apple Watch band. It really wears well.
The single band does complicate the charging of the watch a little since one has to squeeze the magnetic charge head between the back of the watch and the single leather band.  Even though the single strap has a cutout to allow for the watch to still monitor your heart rate, the Apple Watch charger does not make great contact and will fall off.  I would suspect that other more elaborate charger setups may not work well with this single band design.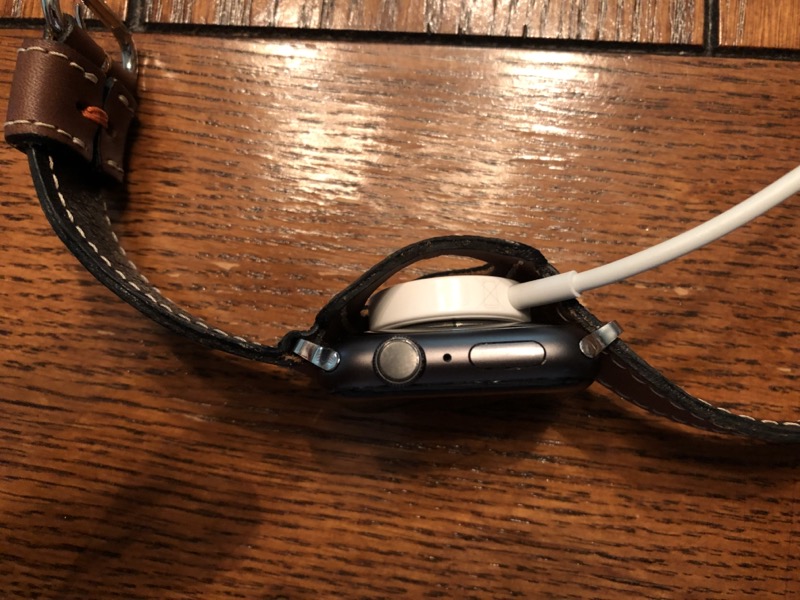 The Pad & Quill Single Tour NATO Leather Apple Watch Band is very nice looking and, in my opinion, upgraded the look of my watch significantly after installation.  I was worried that the polished nickel hardware of the watch band that was provided to me for testing from Pad & Quill would clash with the black faced aluminum watch, but as you can see, it looks great.  Much better than the Fitbit-ish look the watch had with the black sport band that came with the watch originally. Since the attachment hardware is also available in a matte black finish, I think it would look even better when paired with the black watch that I have which is hard to believe given how good the watch looks with the band that was provided by Pad & Quill.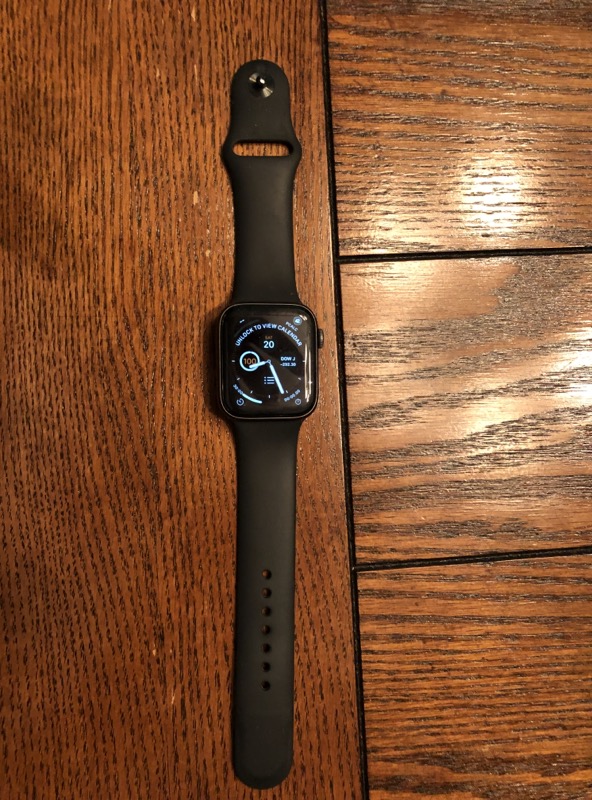 Some Specs
Unique 'Under Case' single leather strap construction
It Fits Apple Watch sizes 42, 44, and 45mm
Sizing- 125-215mm wrists
Luxuriously strong full-grain leather top
Durably soft leather lining
Signed by artisan discreetly under the strap
Uniquely Supports Apple Watch heart rate, monitor
Precision UV-resistant marine-grade stitching (used in parachutes, sails, and more)
Durable Matte Black & Polished Nickel hardware
Does not support blood O2 sensor in Apple Watch
What I Like?
The look and feel are outstanding.
The smell is pretty good too. (Yeah, I went there)
What I'd Change?
Really nothing, however in my band's case the watch band (long end) is hard to place in the leather strap short end.
Final Thoughts?
While at first, I thought the Pad & Quill Single Tour NATO Leather Apple Watch Band was a little pricey, a short trip to the Apple site revealed that it is exactly what Apple charges for their leather watch bands.  Rarely do I think that the non-Apple branded anything would be as nice or nicer than the Apple branded one, but in this case, I think the Pad & Quill Single Tour NATO Leather Apple Watch Band has really delivered on both the look, feel and quality of this very nice leather watch band.
Price: $99.99
Where to buy: Pad & Quill
Source: Pad & Quill provided the watch band to review.