We use affiliate links. If you buy something through the links on this page, we may earn a commission at no cost to you. Learn more.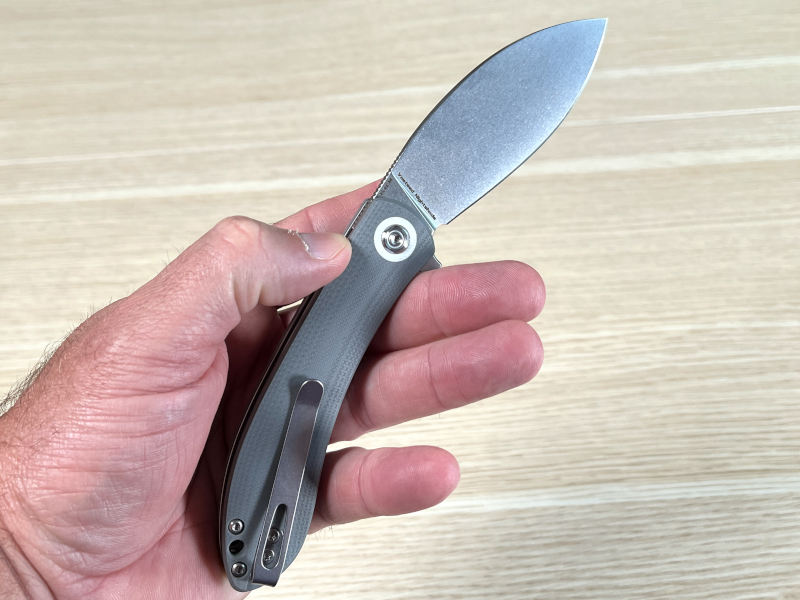 REVIEW – Everyday carry knives have a 101 uses, whether I'm in the house, out in the yard, or out hiking a trail.  I've been looking for a good quality knife to keep handy, and I've found it in the newest version of the Vosteed Nightshade LT Pocket Knife.  Read on to learn more!
What is it?
The Vosteed Nightshade LT Pocket Knife is a less-expensive version of Vosteed's signature Nightshade pocket knife.  It replaces the flashy brass and copper looks of the original limited-edition Nightshade with a solid G10 handle that says, "I am a practical, hard-working knife.  Put me to good use!"  It's also about half the price, making it more affordable, which is especially appreciated during these times of runaway inflation.  The Nightshade is a quick-release folding knife with a 3.25-inch blade made of 154CM stainless steel.  It's made by Vosteed, a knife company that "was founded in 2021, with the aim of creating durable, high-performance, unique cutlery products with its collaborators and users."
What's in the box?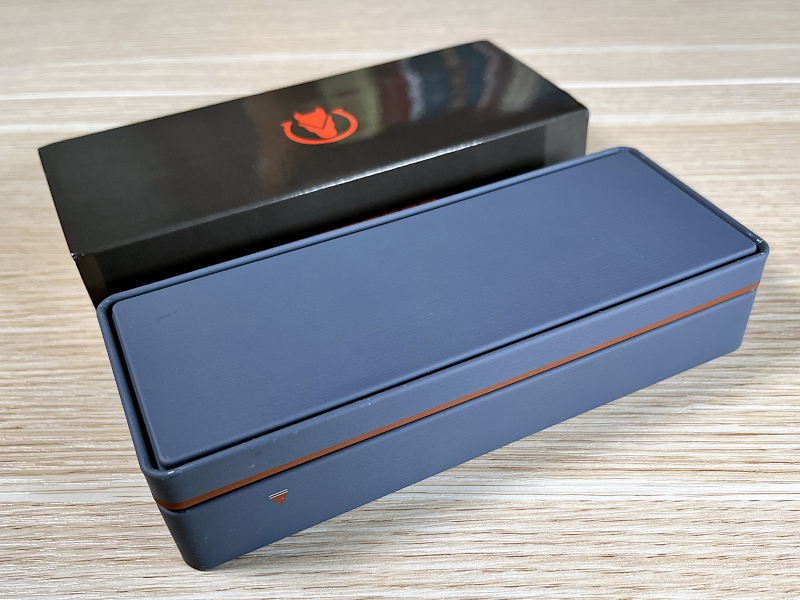 The Vosteed Nightshade LT Pocket Knife arrived well-protected.  The outer slip-off box contained a metal container, a "tin-box" design intended to be nostalgic.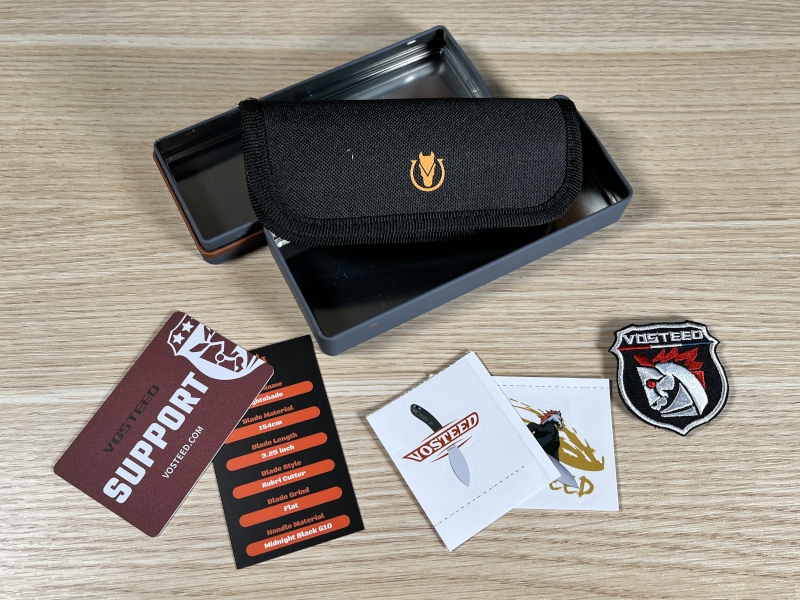 The container included a nylon zip case, a patch, a pair of stickers, a support card, and a basic info card.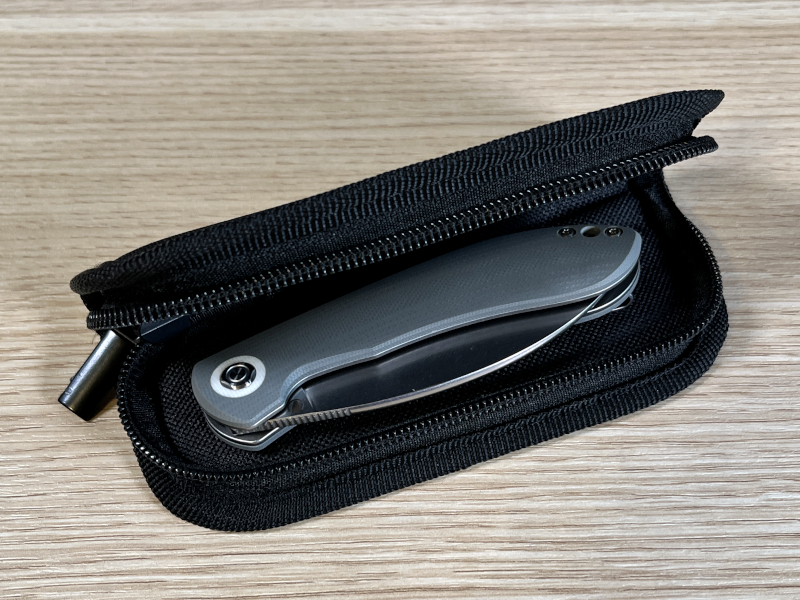 Inside the zippered case was the knife itself.
Hardware specs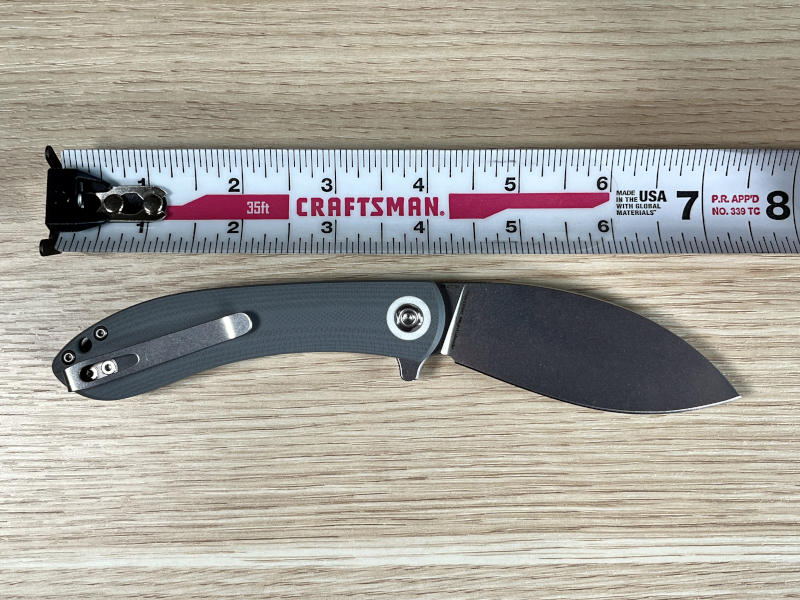 The Vosteed Nightshade LT Pocket Knife has the following specifications:
Overall length:  7.48 inches
Blade length:  3.25 inches
Blade width: 1.21 inches
Blade material:  154CM stainless steel
Blade hardness:  HRC 60 +/- 2
Handle length:  4.22 inches
Handle width:  0.89 inches
Handle material:  G10
Handle colors:  Black or gray
Weight:  4.16 ounces
Design and features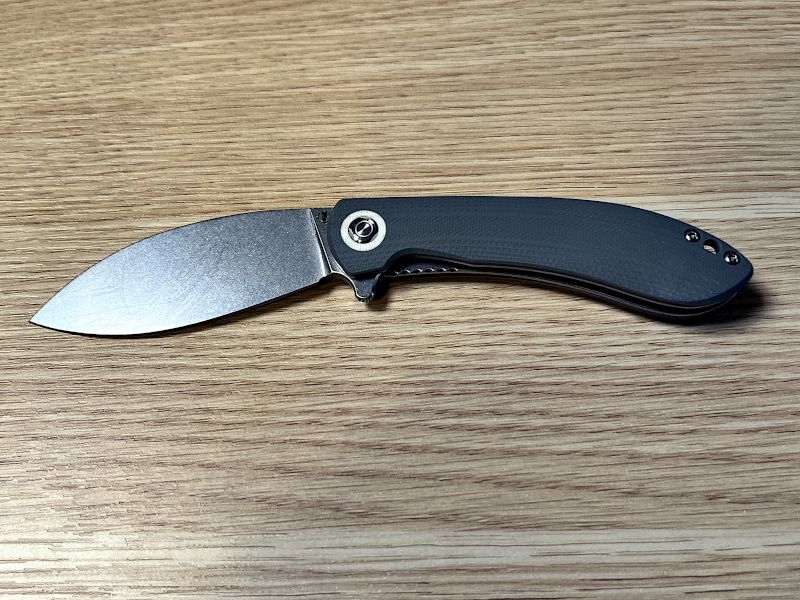 Knife designers like Yue Dong often have a lot of flexibility to be creative when planning an EDC knife, as they are as much design as engineering, if not more.  When creating the Nightshade, Yue drew inspiration from his aunt, who used a Shilin Cutter when prepping meals in the kitchen.  This knife has a long history in Taiwan as a "multipurpose work-oriented knife."  The original Shilin Cutters are no longer made, though it might be possible to pick one up second-hand as a souvenir in Taipei, so when Yue founded Vosteed with his friend, the first knife he crafted was the Nightshade.  His goal was to give the historic Shilin Cutter a more contemporary feel.
Vosteed's website indicates that the blade style is a fusion of a Shilin Cutter with a kukri.  The kukri is a machete from Nepal with a fat, curved blade that is used both in the jungle and in combat.  While the Shilin Cutter's influence upon the Nightshade is very obvious, the kukri's influence is hard for me to see.  The blade is not curved inwards, nor is it intended for chopping.  I'm not sure what Vosheed is thinking here; perhaps it's just marketing.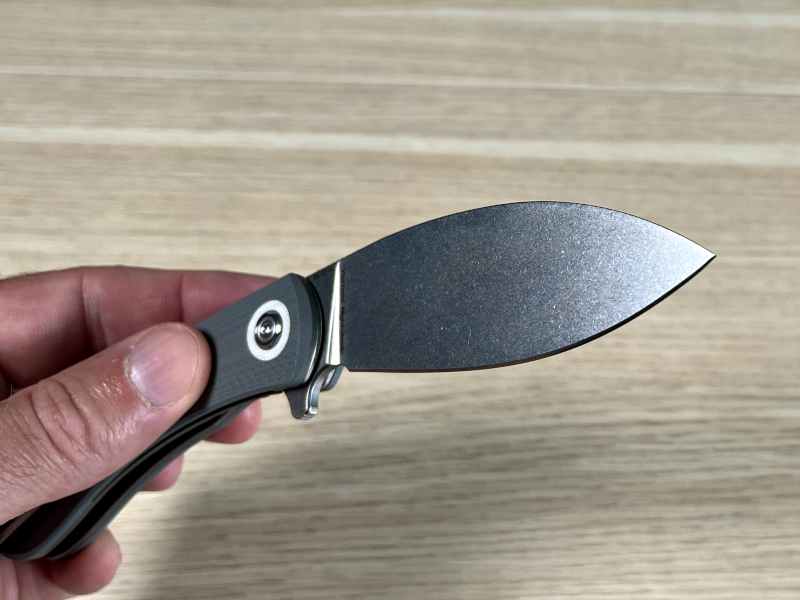 At nearly seven-and-a-half inches long, the Vosteed Nightshade LT is a mid-sized pocket knife.  The blade is leaf-shaped with a fat, curved belly.  It's clearly intended for slicing, equally as useful for carving tomatoes in the kitchen as it is cutting boxes that arrive from Amazon.  The blade is made from 154CM stainless steel which provides a good balance of hardness and toughness as well as excellent edge retention.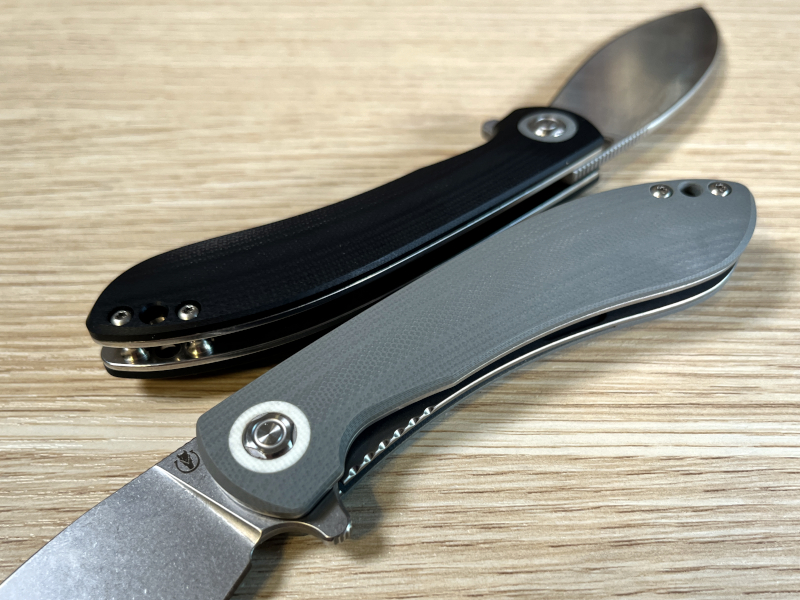 The mono-colored handle is thick and solid, giving the knife a real sense of heft.  The handle is made of G10, a synthetic material "made of woven fiberglass fabric and epoxy resin," which makes it both lightweight and durable. Unlike the eggplant shape of the Shilin Cutter, the handle on the Nightshade is flat on both sides.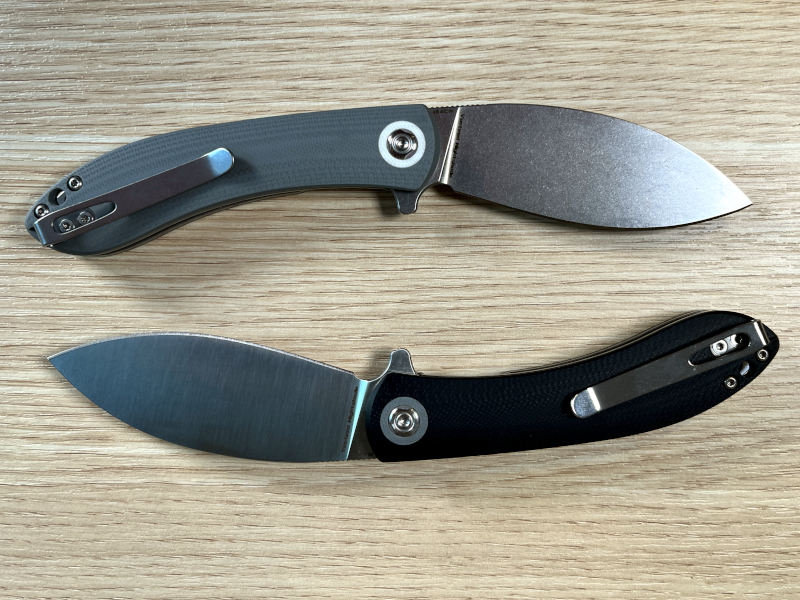 The blade on the black-handled knife comes with a satin finish, while the one on the gray-handled knife comes with a stone-washed finish.  Both look amazing and testify to Yue's injection of design into his engineering.
The blade is opened with a flipper, has a small amount of jimping near the handle, and is held in place with a liner lock.  The ball bearing is made of ceramic and provides super-smooth operation when opening the blade.  The pocket clip rides high on the handle to minimize exposure, and it's intended only for the right pocket.
Installation and setup
Other than removing the Vosteed Nightshade LT Pocket Knife from multiple layers of packaging, there's nothing to set up.  The blade was already very sharp, and the ball bearing sufficiently lubricated.  This knife comes ready to go!
Performance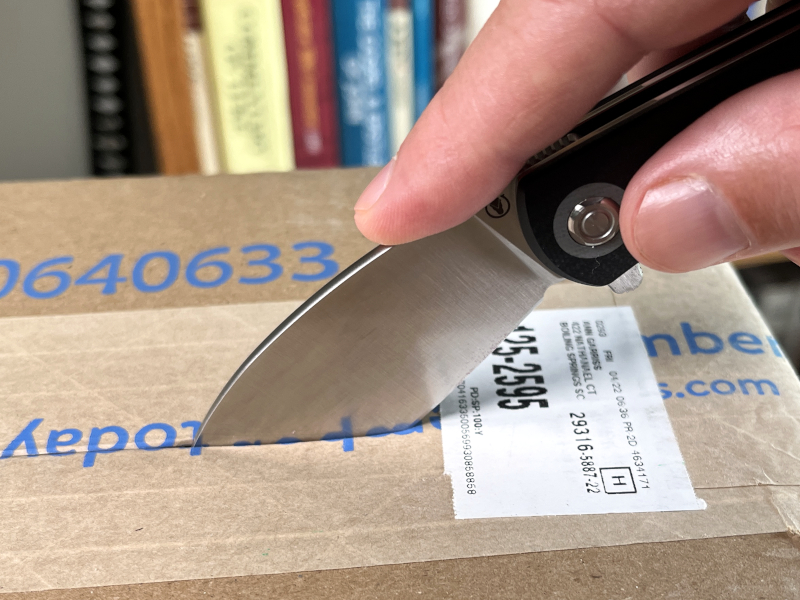 Out of the box, I found the Vosteed Nightshade LT to be a very sharp knife.  It cut everything from paper to rope easily.  Most of the cutting that I did, such as opening boxes, I did while holding my index finger on the jimping on the spine of the knife.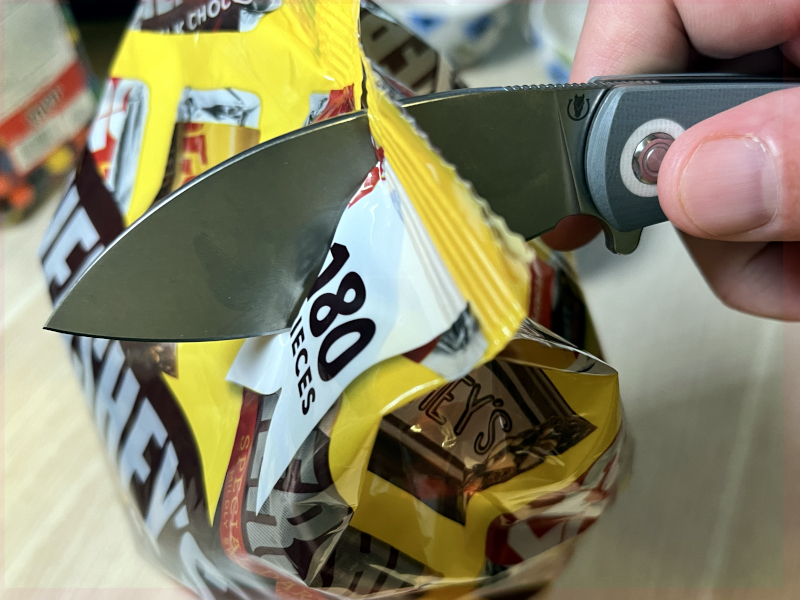 It worked equally well cutting open a bag of Hershey's candy bars that I bought at Sam's Club.  (Full disclosure:  I bought the candy in order to test the knife, not because I plan to eat all this chocolate myself.)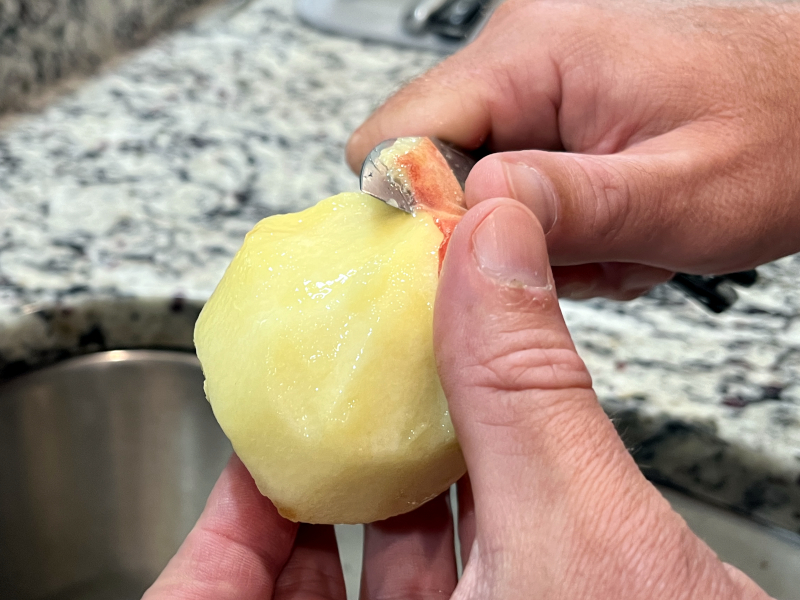 Yue was inspired by watching his aunt work in the kitchen, so I used the Nightshade to peel one of the peaches from the trees in our backyard.  Yeah, this knife would make an excellent paring knife, good for a lot of detailed peeling and slicing work.  Personally, I wouldn't use my EDC knife for this purpose, as we already have a host of good kitchen knives, including the Morgan chef's knife that I reviewed earlier this year.  But if I wanted to do this, the Knightshade would work well.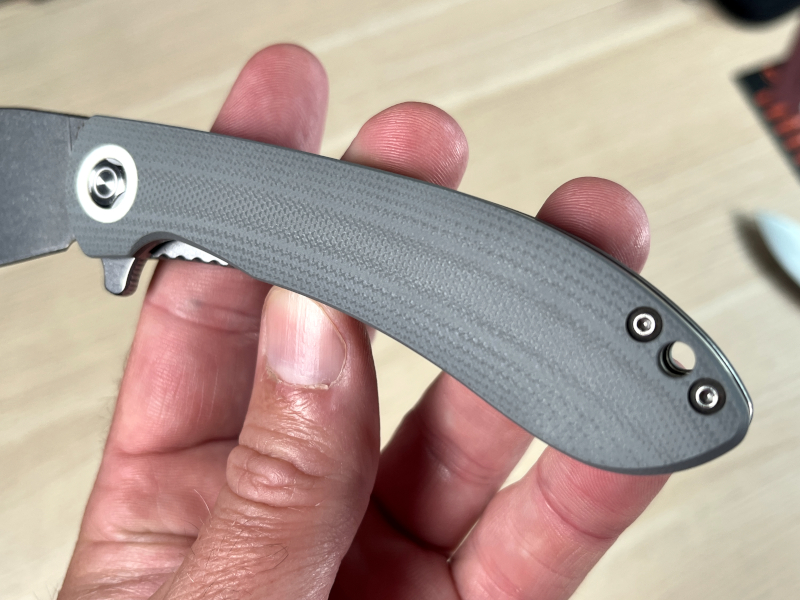 I really like the G10 handle.  I found it to be just grippy enough to give me a sense that I can hold and use this knife without any chance of it slipping in my hand and cutting one of my fingers, even when my hands are sweaty.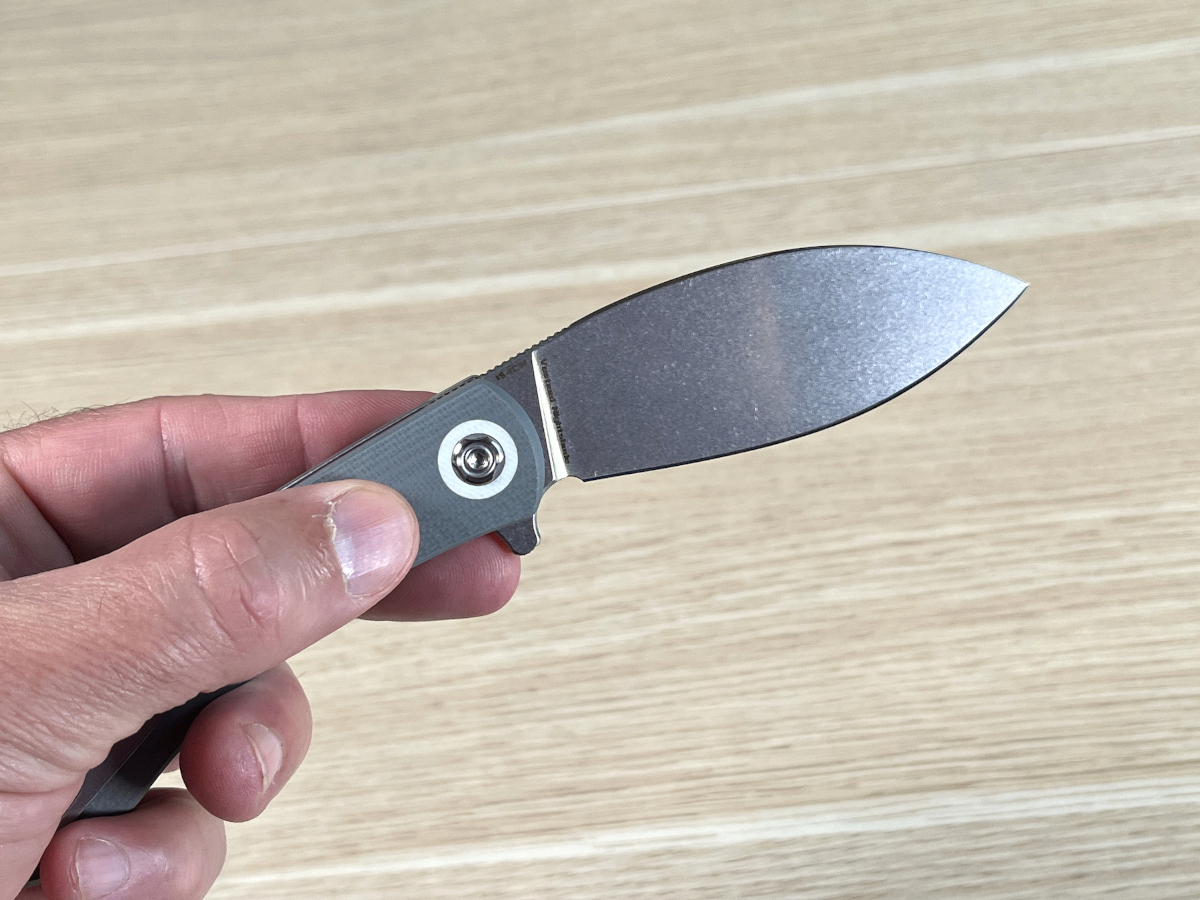 This knife is a solid knife and has a bit of weight to it.  Given its length, I appreciate this extra heft, as it really feels like I have something dependable to grab onto.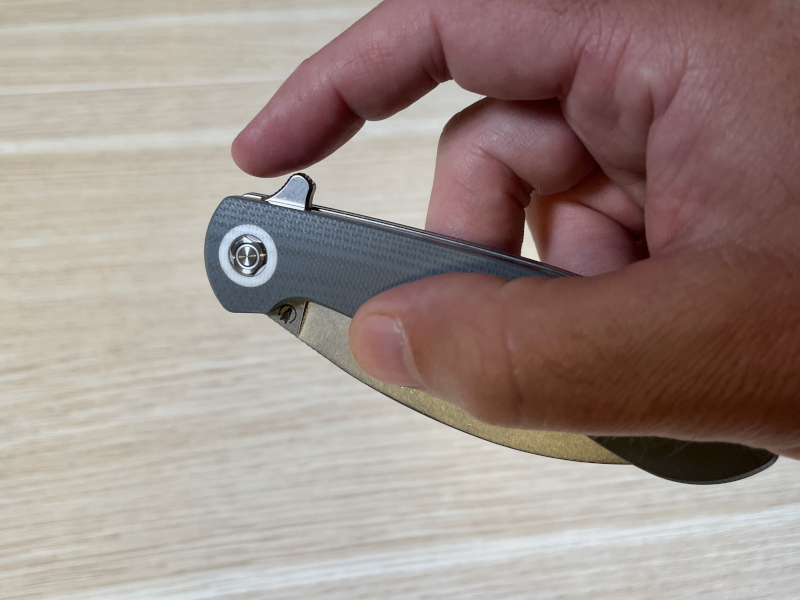 The action of the flipper is smooth and easy.  It requires a little bit of pressure to open—you won't accidentally pop it open—but it's not a struggle at all.  Vosteed has designed and manufactured this perfectly.
You can see the Nightshade in action in this 1080p video that I created:
Extra Features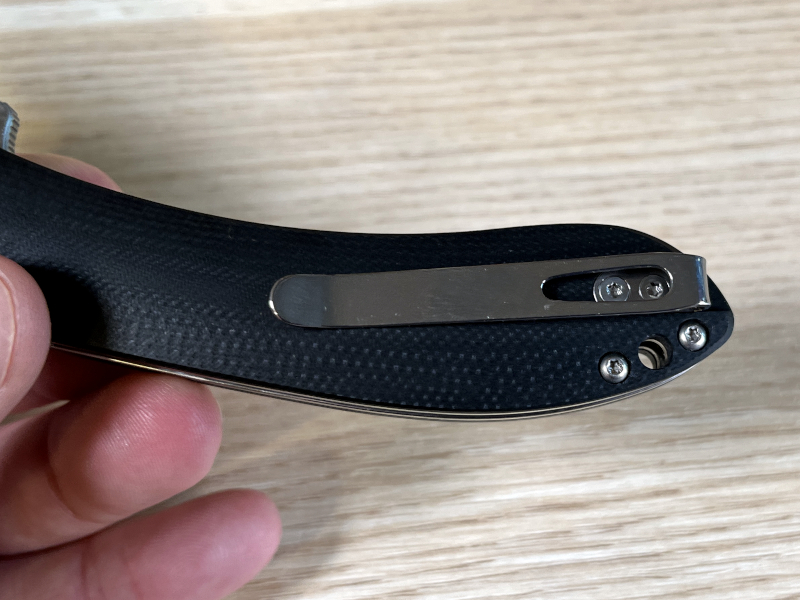 The Vosteed Nightshade LT Pocket Knife has a clip that is held in place with two small screws.  It is not reversible.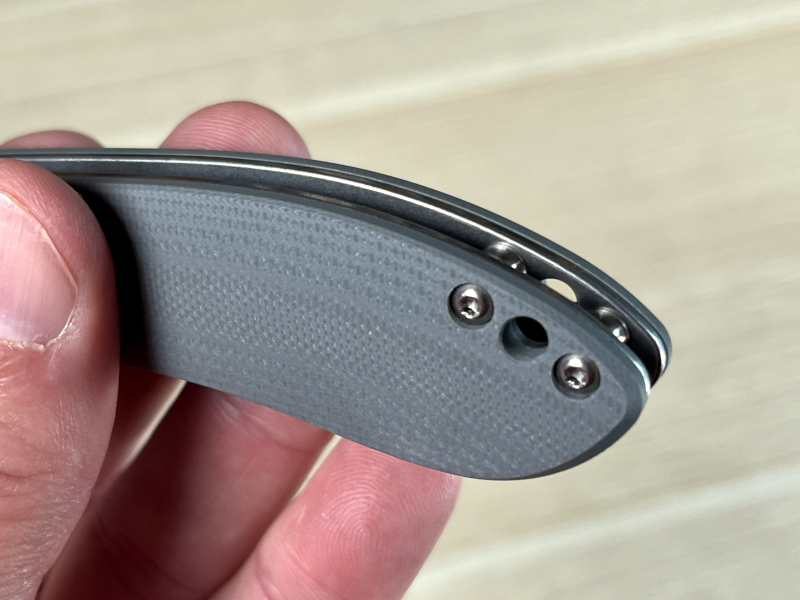 If the clip is removed, a lanyard could be threaded through the lanyard tube and used to pull the knife from the pocket, though Vosteed did not include a lanyard.  A wide variety of styles are available on Amazon.
What I like
Stylish design
Sharp blade
Precision cutting
Comfortable, grippy handle
Durable construction
Smooth flipper
What I'd change
Final thoughts
Yue Dong has taken a knife from the past, the Shilin Cutter, brought it into the present and perfected it with the Vosteed Nightshade LT Pocket Knife.  This pocket knife is a quick-release folding knife with a 3.25-inch stainless steel blade.  The newly released LT version changes the style of the handle to be more practical and less expensive, perfect for an EDC knife.  I like the sharp blade, the hefty handle, and the stylish, modern design.  If you're looking for a good mid-sized knife (~7.5 inches), then I highly recommend that you pick up the Nightshade LT from Vosteed.
Price: $69
Where to buy:  Vosteed's online store
$5 off for Nightshade with the coupon code: GT5 and $20 off for the Nightshade+ prybar with the code: GT20
It's also available on Amazon
Source: The sample for this review was provided by Vosteed.