We use affiliate links. If you buy something through the links on this page, we may earn a commission at no cost to you. Learn more.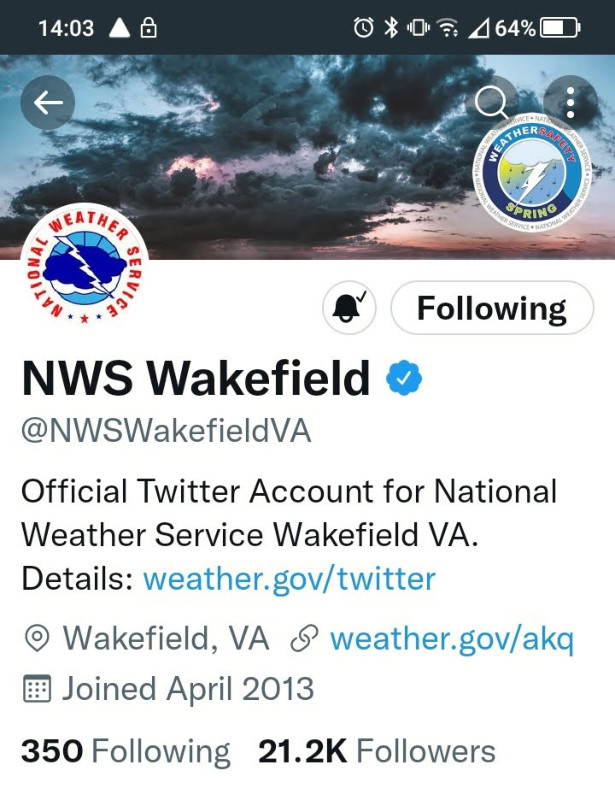 NEWS – Your weather app probably does weather warnings and alerts. But to me, there's nothing like getting it directly from the source. Did you know that you can use Twitter for instant NOAA weather notifications?
I have multiple weather radios and rely on them for alerts directly from the U.S. Weather Service / NOAA.
But Twitter allows for the same direct access to NOAA alerts if you follow the station(s) specific to your geographic areas of interest.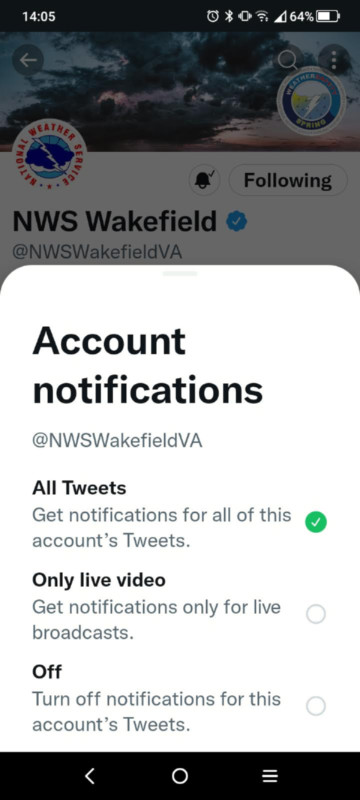 You simply identify the weather station serving your area by going to https://www.weather.gov/ , put your zip code in the upper left corner of the web page, load that page, and then click the Follow Us On Twitter button towards the bottom of the page to follow that station on Twitter. Turn on Twitter alerts for that station and you'll get the same alerts that are broadcast to weather radios within seconds of their transmission. 
Here is an example of an alert that just came to my phone: