We use affiliate links. If you buy something through the links on this page, we may earn a commission at no cost to you. Learn more.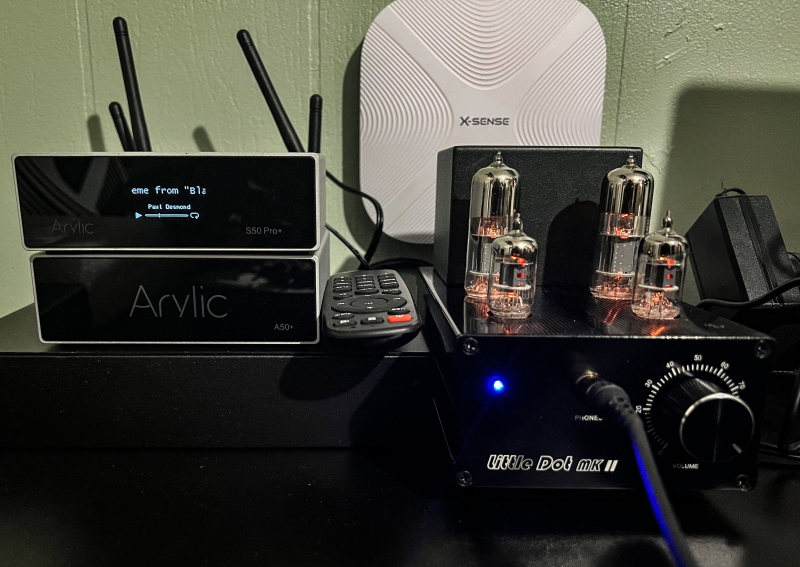 REVIEW – A couple of months ago, I reviewed the Arylic S50 preamplifier and really liked it. When I tested it, I used a tube preamp to listen to it and to test its features. What is really great, is that Arylic has gracefully sent me the Arylic Audio A50+ Wireless Aptx HD Multiroom HiFi Amplifier which is the matching component. So, let's put them together and see if they create any "magic".
What is it?
The Arylic Audio A50+ Wireless Aptx HD Multiroom HiFi Amplifier can stream a variety of sources to your passive speakers and active subwoofers. The powerful 50W x2 output lets you enjoy music in any room.
What's in the box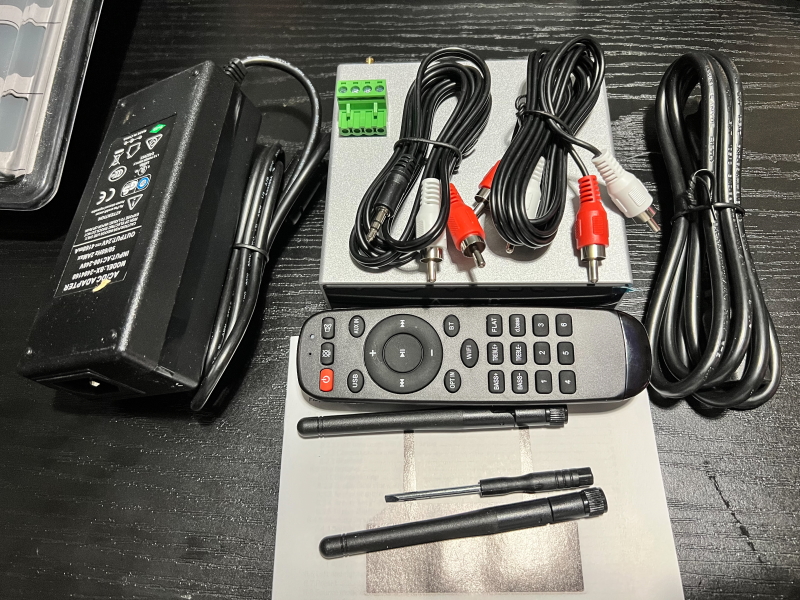 1 x Arylic Audio A50+ Wireless Aptx HD Multiroom HiFi Amplifier
1 x User Manual
1 x Remote
1 x 24V 4.16A DC Power Adapter
1 x External Antennas (Bluetooth & WiFi)
1 x 2-1 RCA Cable
1 x 2-2 RCA Cable
1 x Screw Driver
1 x 4 Pin Phoenix Connector (for speakers).
Design and features
The Arylic Audio A50+ is a small and compact amplifier that is the same size as the preamplifier. It has a black branded front with LEDs and an IR sensor behind it. On the back, there are all of the ports.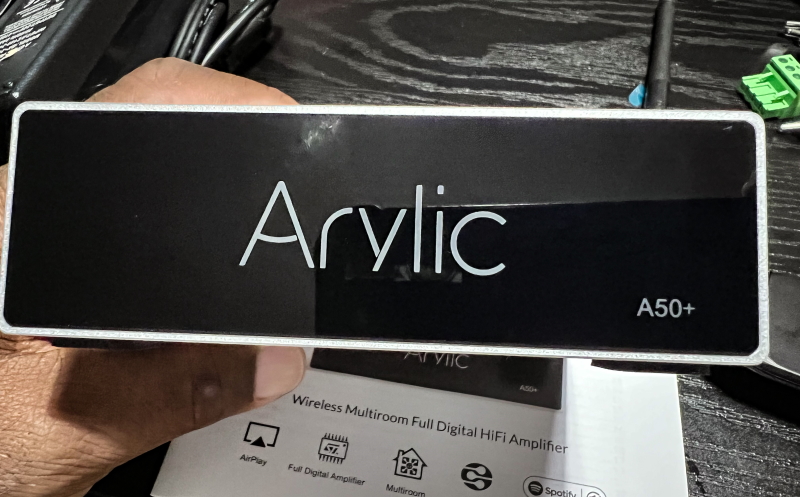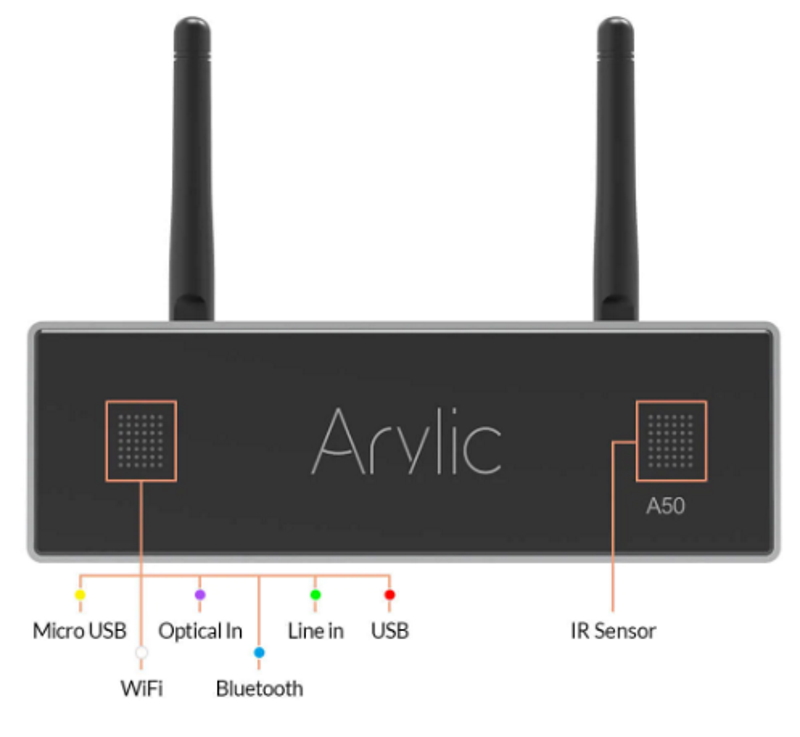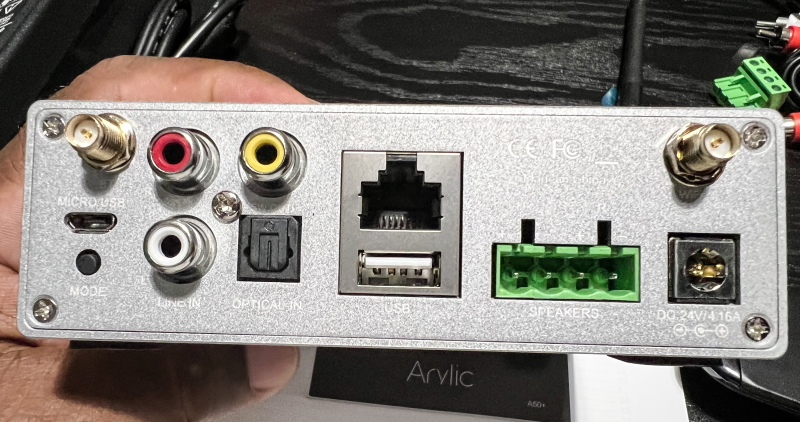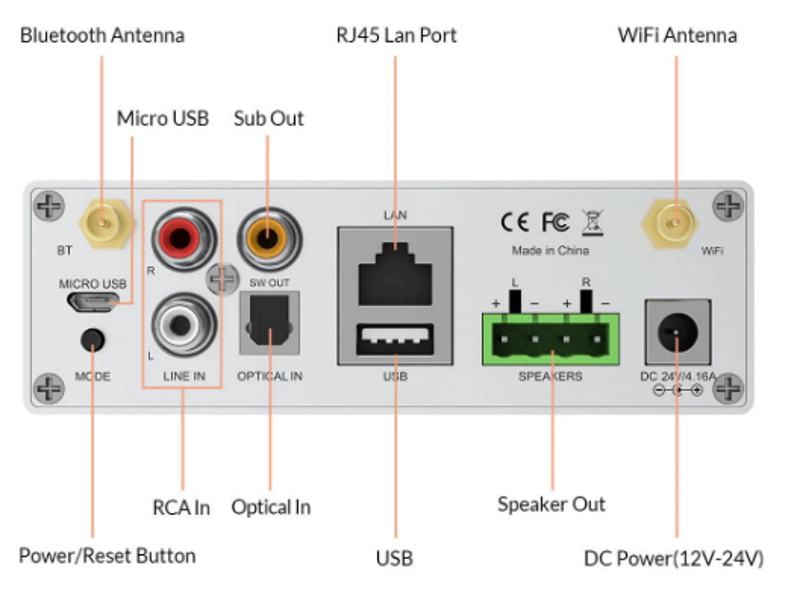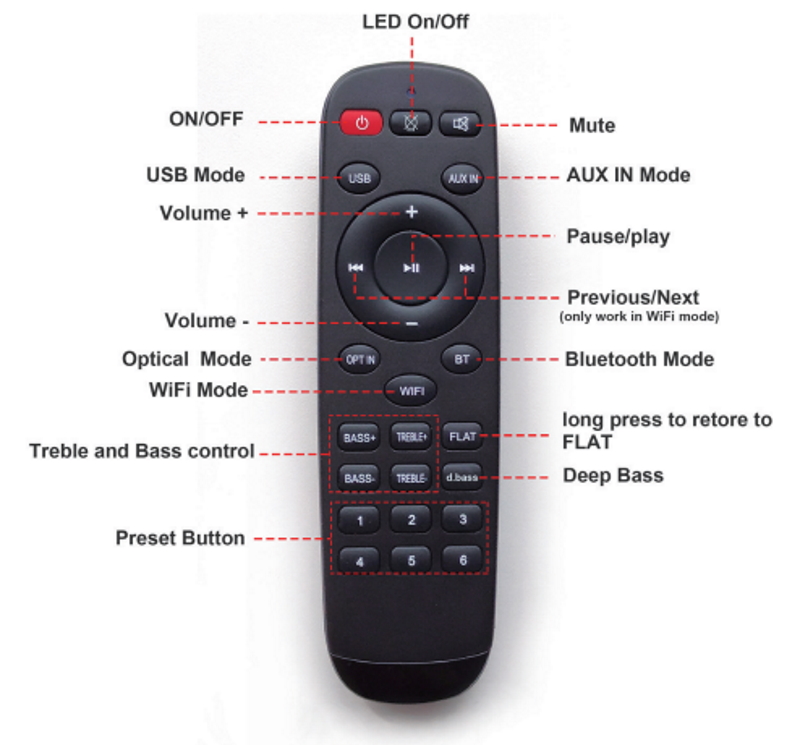 Performance
The first thing I did was attach the speaker wires from 2 speakers to the speaker connector, which plugs into the back of the amplifier. After that, I just had to connect the output RCA plugs from the preamplifier to the inputs on this amplifier.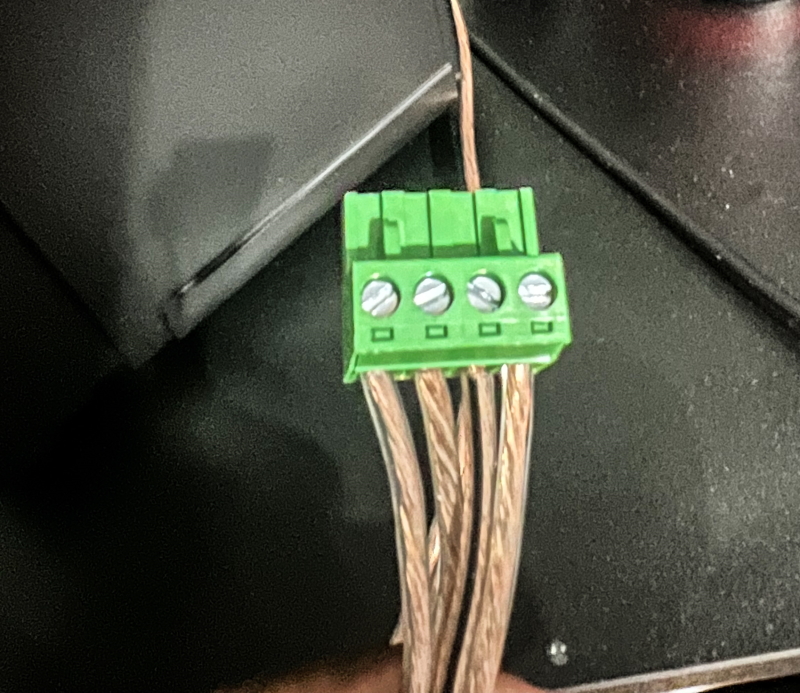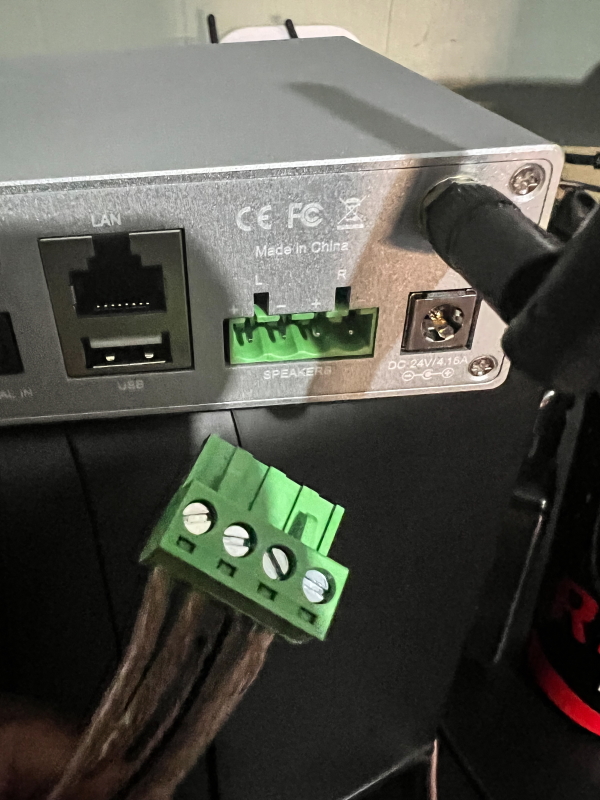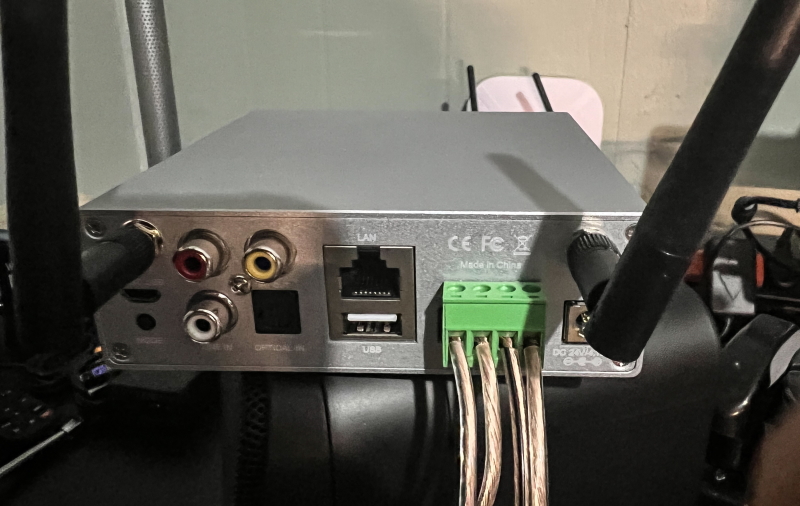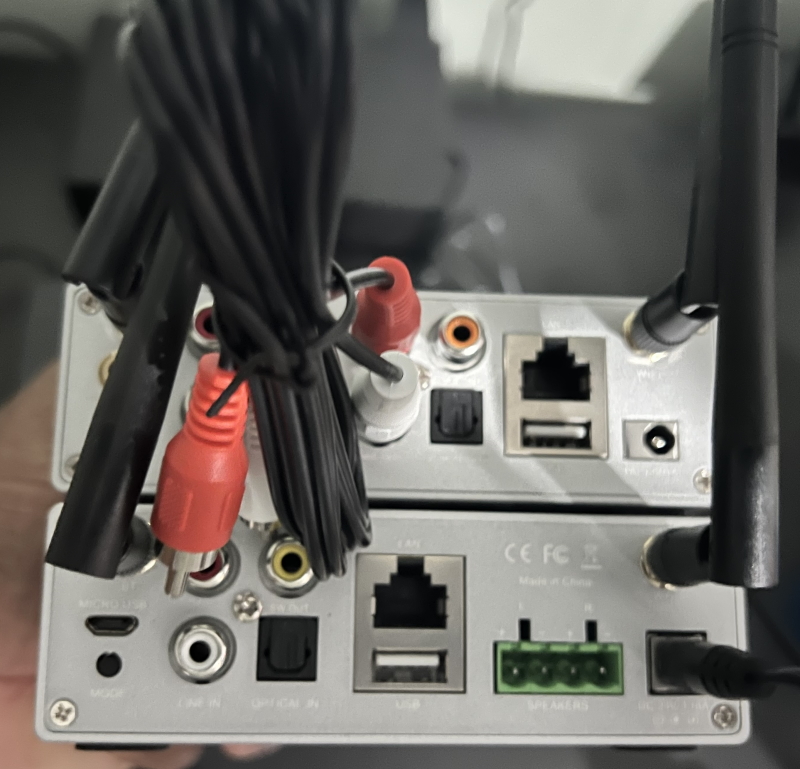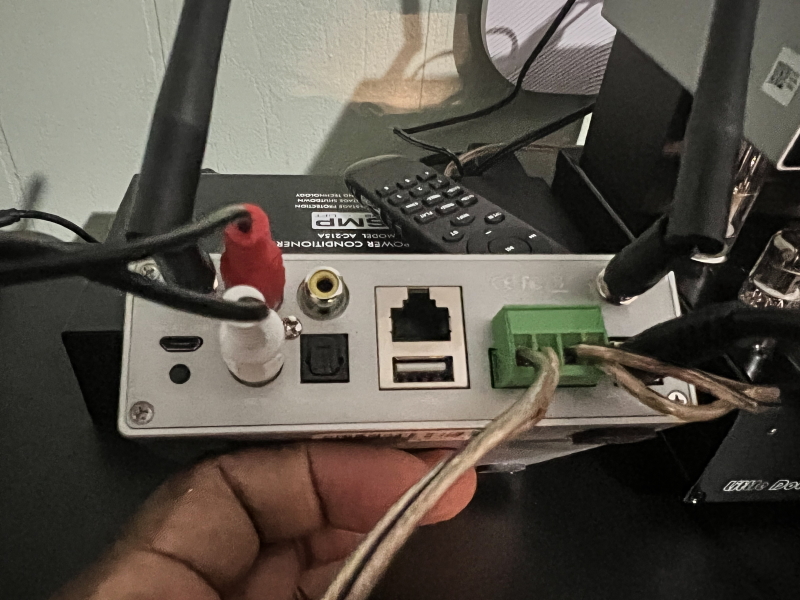 Once I powered up the units, I connected via Bluetooth by choice. I can also connect via WiFi but I prefer Bluetooth. The WiFi connection would be a great choice in a multi-room setup. The screenshots for the app show how both devices appear in the app. After that everything is controlled via the App and preamplifier. Click here to read the preamplifier review.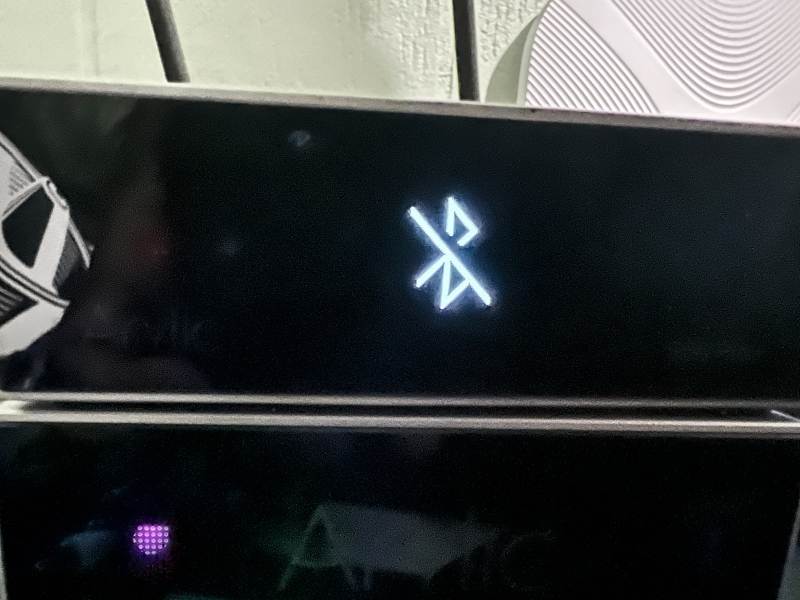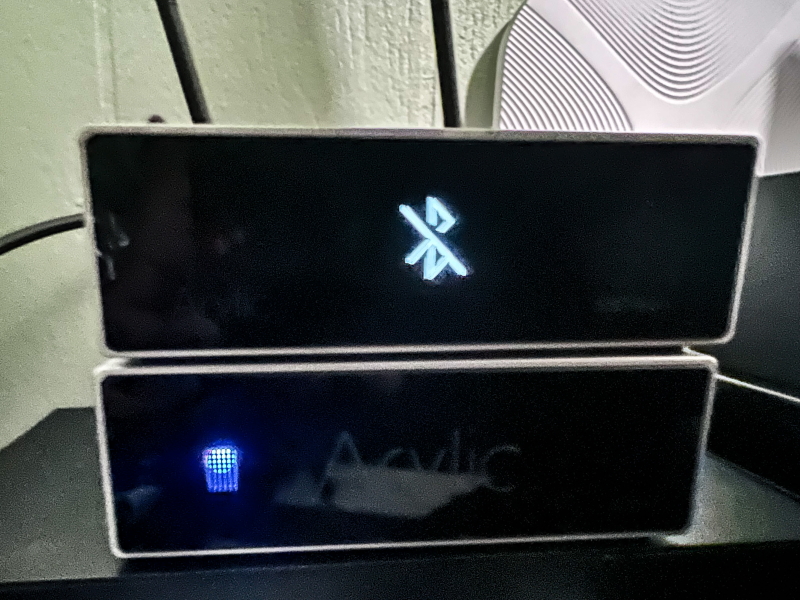 Here are some screenshots from the 4Stream App. You will notice that it shows both the preamplifier and the amplifier. In this case, the preamplifier controls both devices:
Overall, the Arylic Audio A50+ amplifier is a nice addition to a system with a preamplifier or even as a standalone amplifier where you connect the music source hardware directly to it. It also offers wireless and Bluetooth connectivity. It is great for an office, school dorm, or even a business and especially so if a multi-room system is needed. I was not able to test the multi-room capability since I only have one amplifier. I paired this amp with a pair of Behringer speakers and plan to try out some Polk speakers. I think that is the price range of speakers that match this amp. It sounds amazingly good, especially for its size and simple design. It is a good investment when a system is needed. Pairing it with the matching preamplifier creates a good complete system, and with any mobile device and Bluetooth, no other audio components are needed. For a complete listening experience, adding an active subwoofer does the trick. I used a Paradigm subwoofer.
What I like
The build quality and compact size
The available connections and connectivity options
The sound
The sleek design
What I'd change
I like it just the way it is
Final thoughts
I am very happy with the Arylic Audio A50+ amplifier. When I first saw it I was not sure how it would work and sound but after pairing it with its preamplifier partner and my tube headphone amp, I just sit back and enjoy it via speakers or headphones. This is a great system to use in a dorm, office, or even the man cave. I give it a well done.
Price: $199.00
Where to buy: Arylic website and Amazon
Source: The sample for this review was provided by Arylic