We use affiliate links. If you buy something through the links on this page, we may earn a commission at no cost to you. Learn more.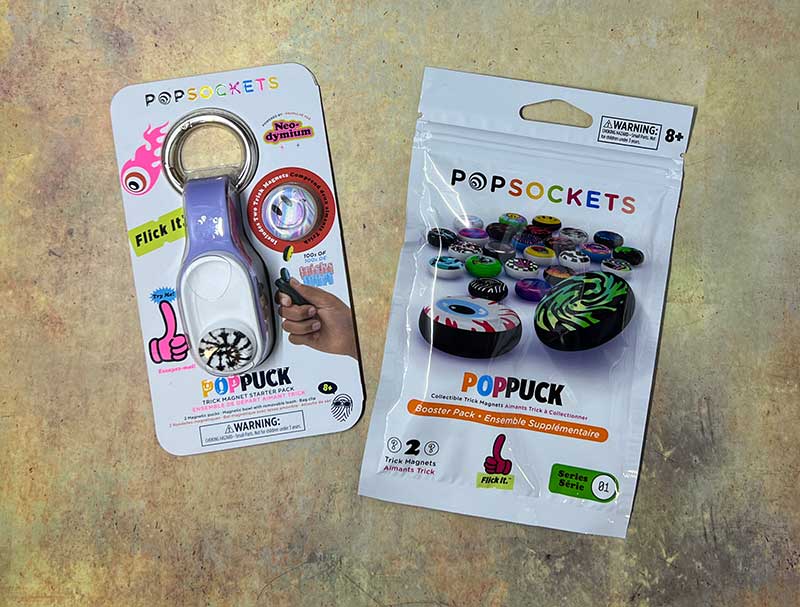 REVIEW – Fidget spinners became a trend back in 2017 and since then, the fidget toy market has not slowed down. Today I am going to show you the PopPuck, a new fidget toy by the same maker of the most popular customizable phone grip, PopSockets. Let's go!
What is it?
The PopPucks is a skill toy/fidget toy that features neodymium magnetic discs that you can flip and slide to help relieve stress or play with as a skill toy.
What's in the package?
PopPuck magnetic bowl
2 PopPuck magnetic pucks
Design and features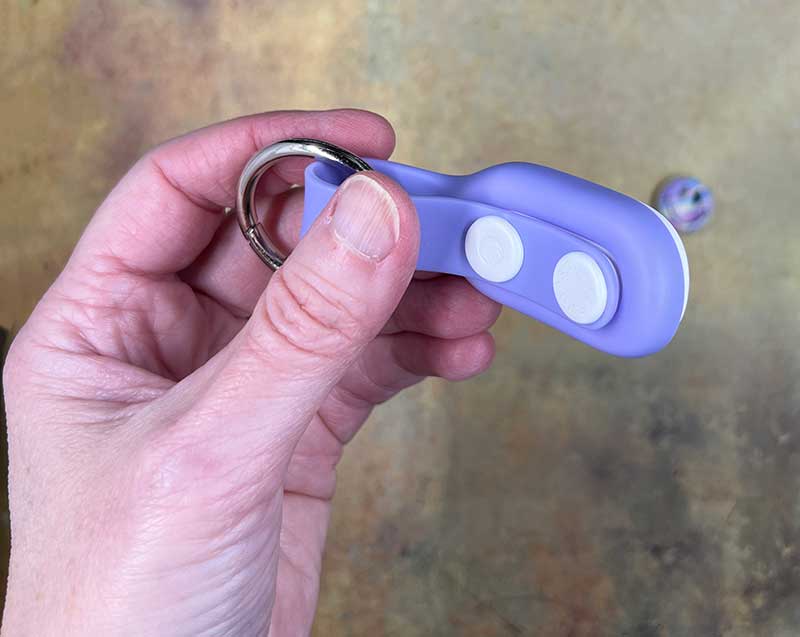 The PopSockets PopPuck has 4 parts. There's the magnetic bowl which is basically the holder for the pucks, a removable clip, and 2 magnetic pucks.
The magnetic bowl is made of plastic and silicone and is available in several colors. Each PopPuck starter kit comes with 2 pucks. Just like with PopSockets, you can collect different PopPucks.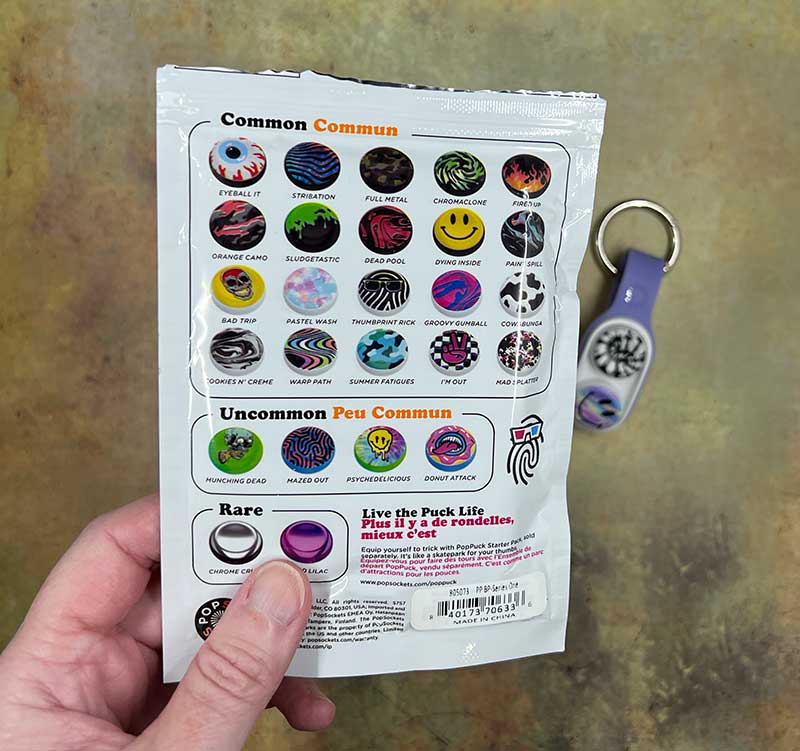 The packaging for the starter kit allows you to see which PopPucks are in the package, but when you want to buy additional PopPucks, they come in booster packs which are a mystery until you open the package. The collecting aspect is that there are common magnetic pucks, uncommon pucks,  and even rare pucks.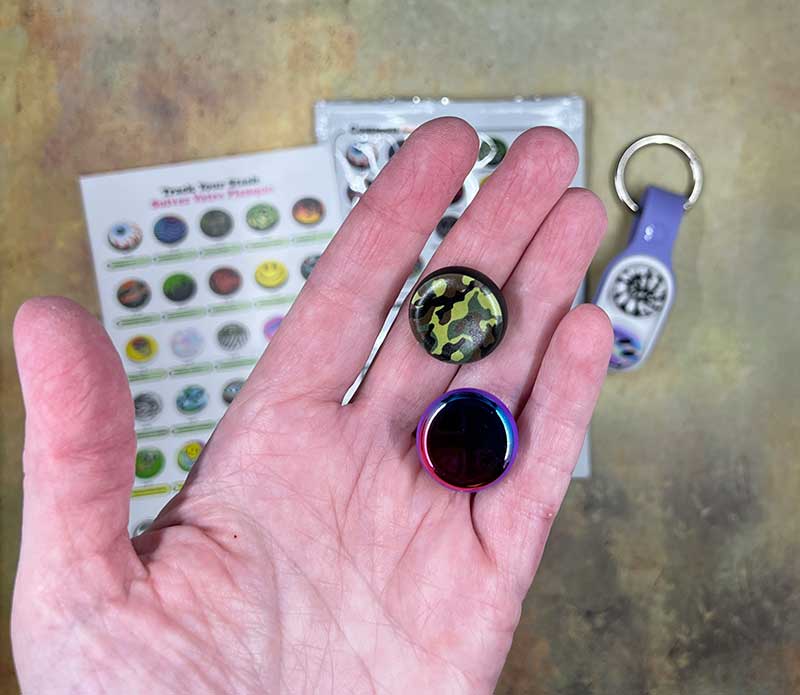 PopSockets sent me a starter pack and a booster pack. My booster pack had a common puck (the Full Metal cammo puck) and a rare Lucid Lilac puck.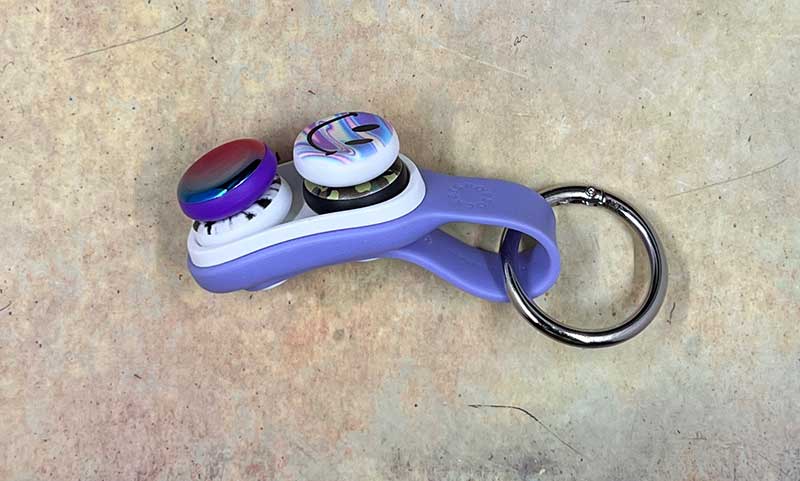 Since the pucks are magnetic, you can stack them as you see here. But how do you fidget/play with PopPucks?
How to play with PopPucks
Playing with the PopPuck can be super easy with just one magnetic puck that you slide back and forth in the bowl.
To get a little fancier, you can use two pucks and shuffle them over and over again either at the top of the bowl or the bottom of the bowl.
The hardest trick that you can do with the PopPuck is the MagFlip. With this trick, you flip one of the pucks up in the air and catch it in the bowl. I've managed to do a MagFlip a few times and even caught it twice on the video below. But most of the time when I try to do the MagFlip trick, one of the pucks ends up on the floor. 😉
See it in action
What I like
A new way to fidget
It uses magnets, so what's there not to like?
Collecting aspect
What I'd change
Final thoughts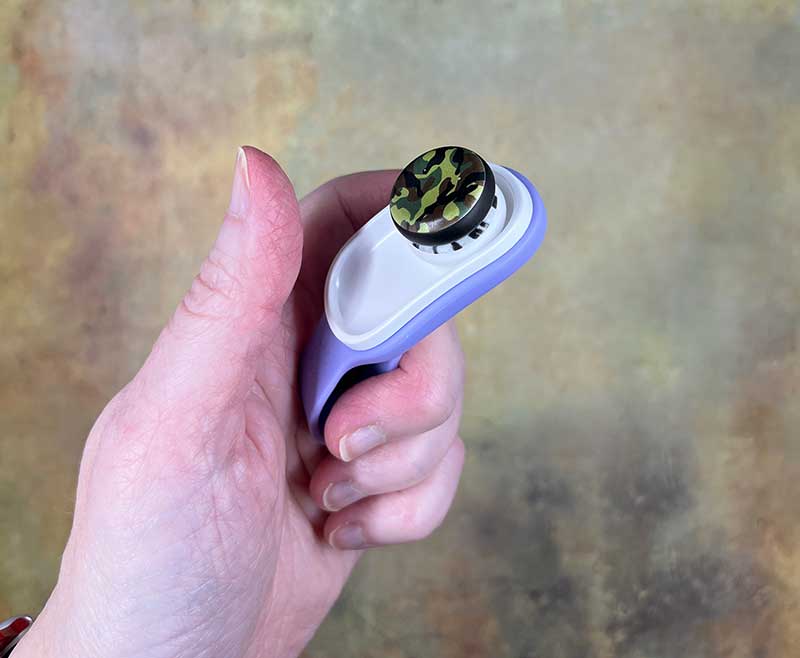 Finding a new and unique fidget toy when you're an avid fidgeter can be a real quest these days. The new PopSockets PopPuck is a fun fidget toy that can be easy to learn, but hard to master. But no matter how you fidget with it, you'll have fun and help get your mind off of day-to-day stresses while you perfect your MagFlip skills.
Price: $19.99 (starter pack), $6.00 (boost packs)
Where to buy: PopSockets and Amazon
Source: The sample for this review was provided by PopSockets.