We use affiliate links. If you buy something through the links on this page, we may earn a commission at no cost to you. Learn more.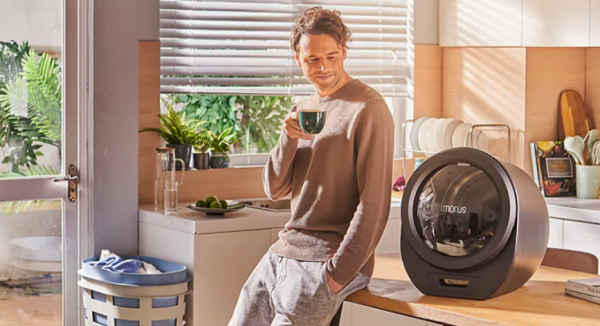 NEWS – Check it out! Morus Innovations has made a portable countertop clothes dryer! The Morus Zero Ultra-fast Portable Clothes Dryer for Any Home dries your clothes in about 15 minutes. How? Morus uses what they call Vacuum+ technology which creates a low-pressure environment that allows water to evaporate at a faster rate, especially since it also uses an airflow rate of 43.5 miles per hour.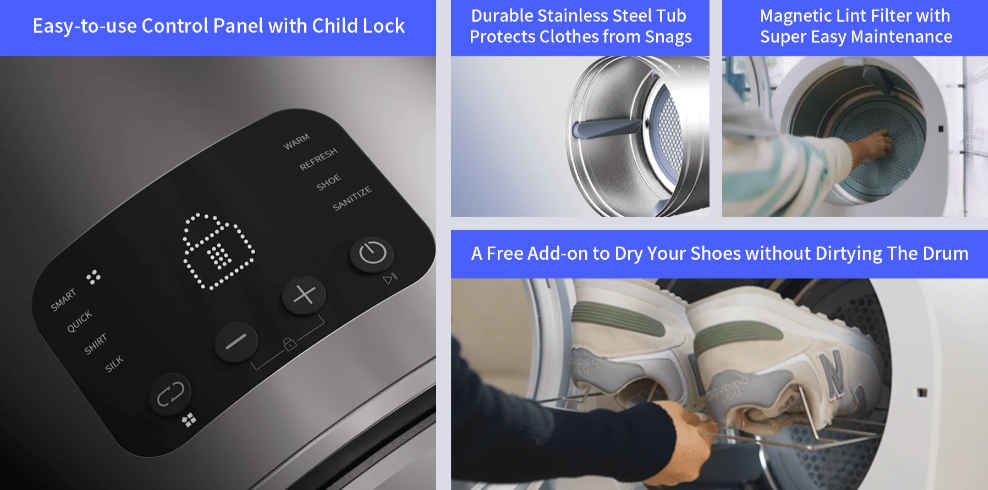 It has a stainless steel drum, magnetic lint filter, a built-in UV sterilization to kill bacteria and mites, and can dry up to eight T-shirts at a time. It even comes with a rack for drying your shoes.
With its AI-driven sensors, it can detect the level of dampness and adjust the temperature, and will shut off automatically when done. If you aren't able to extract your clothes right away, the dryer will cycle on and off periodically to help reduce wrinkles.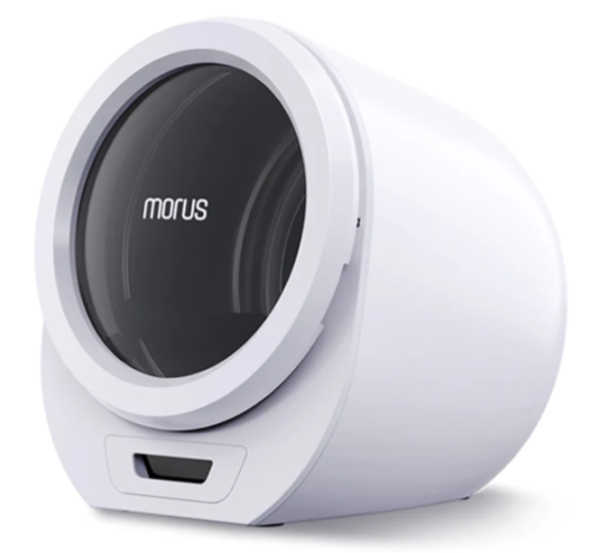 It measures 489 mm H x 415 mm W x 528 mm D (19.3″ H x 16.3″ W x 20.8″ D) and weighs 28.7 lbs. which makes it great for apartments, any room, RVs, boats, etc. It comes in Chalk White or Lava Grey. Interested? It's not cheap but you can find the Morus Zero on morus.com for $599.99.