We use affiliate links. If you buy something through the links on this page, we may earn a commission at no cost to you. Learn more.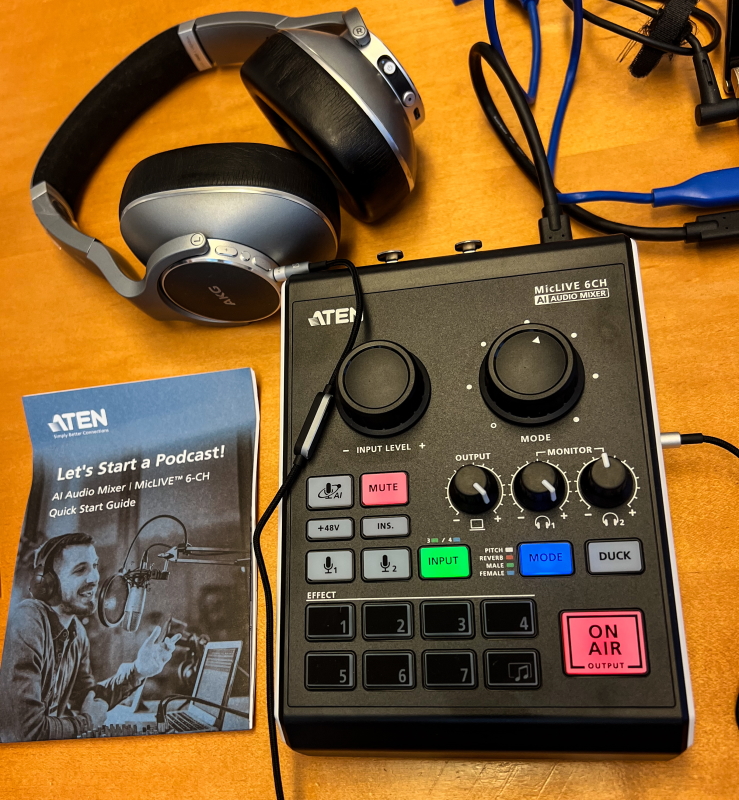 REVIEW – Over the past few years, there has been an explosion of podcasts both audio and video, with audio podcasts maintaining the majority. A few years ago, I started my own podcast and based on its success, I am always looking for gear that offers quality, flexibility and since there are many occasions when I need to go to a guest's location to get them on the show, I need portability. Enter the ATEN Podcast AI Audio Mixer (UC8000 MicLIVE).
What is it?
The ATEN Podcast AI Audio Mixer (UC8000 MicLIVE) is an AI-optimized audio mixer for podcasting that uses SmartEQ technology to improve acoustics for an optimized voice recording experience. This audio mixer, which integrates audio mixing gear into a compact stage box body, offers up to 6-channel audio inputs, an integrated DSP and AD/DA converter, and it adds audio to any USB-C-enabled laptop or tablet up to 24-bit/96 kHz.
To enhance the user's audio creation, the MicLIVE 6-CH offers the ability to vary the user's voice with 24 Voice FX programs, SmartEQ, jingle pads that can store up to 8 special audio effects, and an auto-ducking -Function. In addition, it has a built-in preamp that amplifies the microphone signal and phantom power (+48V) suitable for connecting condenser microphones. It works with the special ATEN software OnAir Audio, which gives the user complete control over all parameters and allows him to easily assign, edit and control audio signals from his computer's intuitive interface to customize individual sound effects.
What's in the box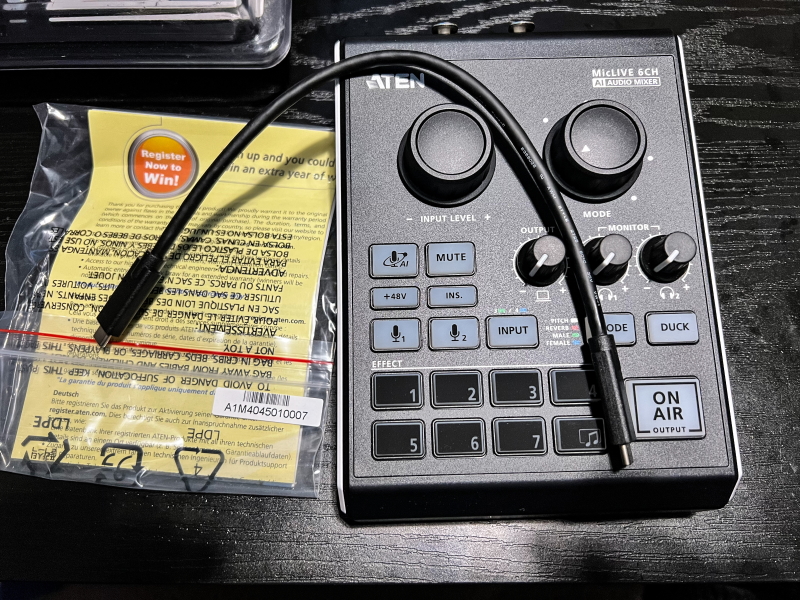 1 x ATEN Podcast AI Audio Mixer (UC8000 MicLIVE)
1 x USB Type-C cable
1 x User Manual
Design and features
Features


All-in-one design simplifies audio mixing workflow for podcasting – offers up to 6-channel audio inputs, DSP and AD / DA converter, and adds audio up to 24-bit / 96 kHz to any USB-C-enabled laptop or tablet
The industry's first AI-optimized audio mixer – enhances microphone audio quality with enhanced acoustic models, SmartEQ, so anyone can have a real-time, high-quality recording
Jingle pads save up to 8 sound effects that can be customized from audio sources from a computer, microphone, and other audio inputs for a professional radio programming experience
Contains 24 Voice FX programs, including 6 adjustments in reverb mode, 6 in pitch mode, and 12 in gender mode
The auto-ducking function lowers background music anytime one speaks, ensuring the speaker's voice is always heard, loud and clear, during broadcasting
Diversified input interface options – supports audio media from professional XLR combo microphones, musical instruments, USB audio sources, and phone-in for mixing
A built-in preamp that provides gain for instruments and the microphone's signal, and a phantom power supply that delivers reliable +48V phantom power for condenser microphones
Intuitive OnAir Audio software gives users complete control over every parameter while allowing them to simply assign audio from their computers, as well as edit audio and customize sound effects through an intuitive interface
Specifications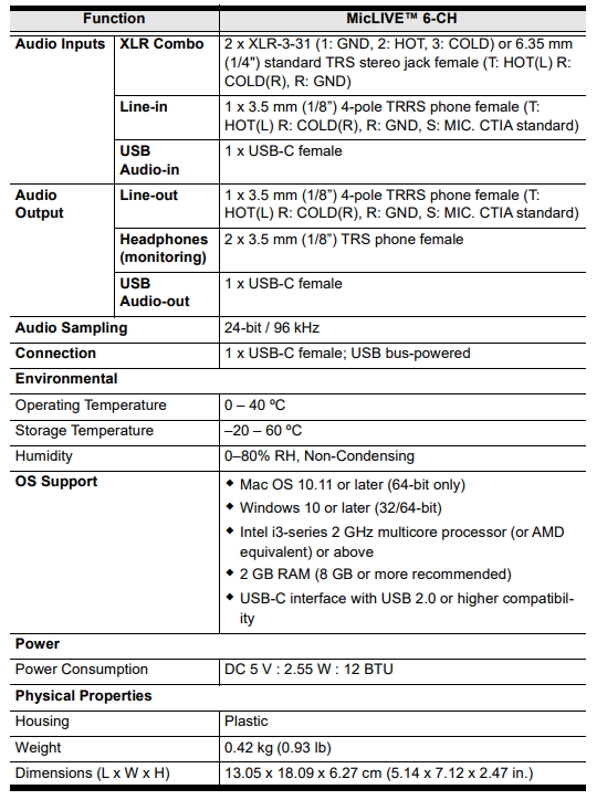 The ATEN Podcast AI Audio Mixer (UC8000 MicLIVE) is lightweight and primarily made of plastic. The control knobs and buttons are on the main flat surface with the inputs on the back edge and the headphone jacks on the right side. The USB-C port is also on the back edge.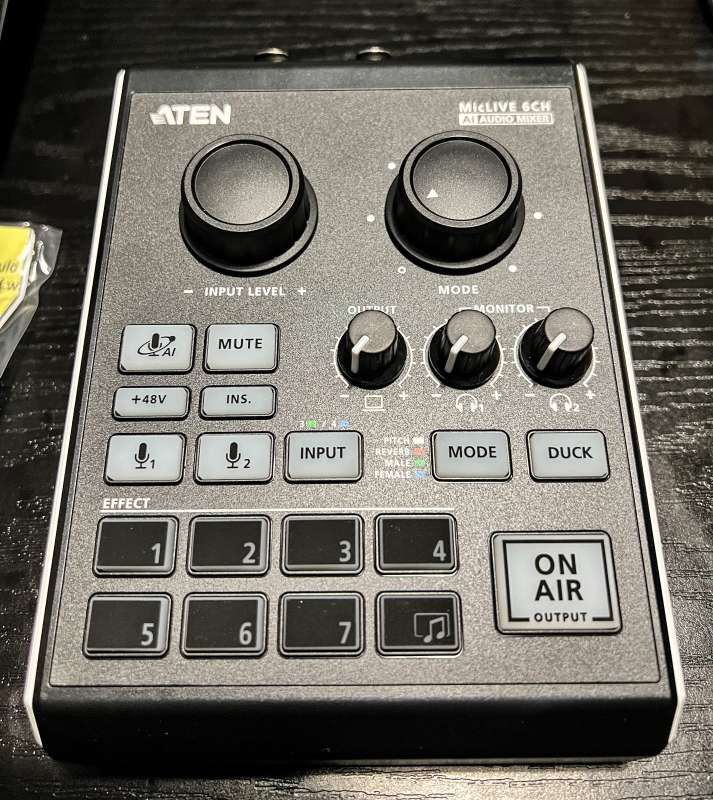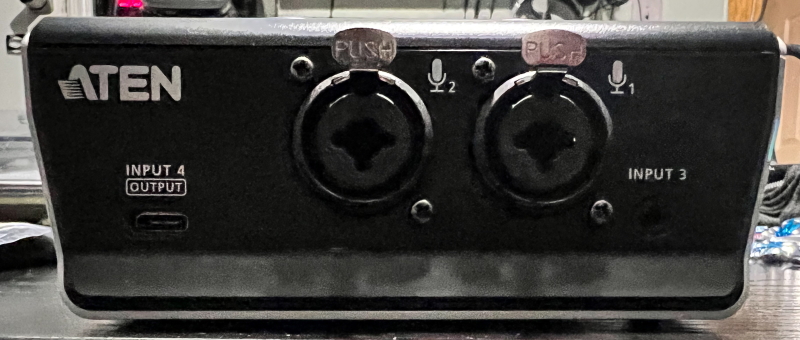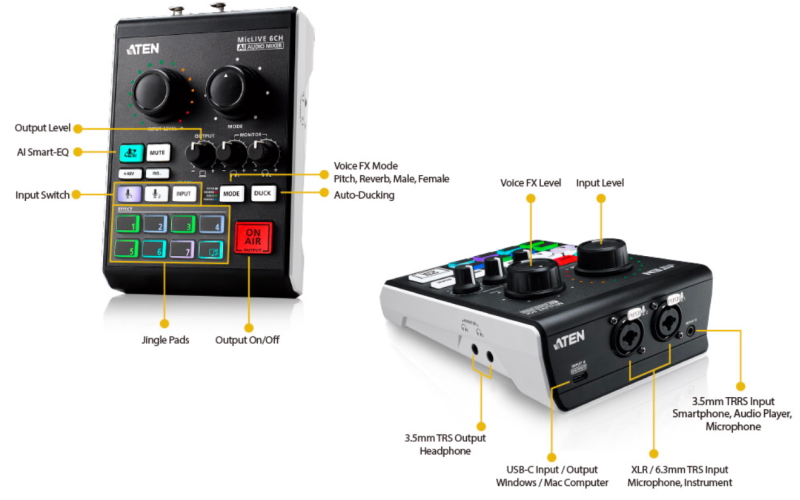 Performance
For my testing, I decided to set up the ATEN Podcast AI Audio Mixer (UC8000 MicLIVE) as if I was going to record a monologue episode. All of my episodes are prerecorded, but this device allows live streaming as well. Basically, I attached a dynamic mic via XLR, headphones, and the Aten to my laptop via the USB-C cable. Once I downloaded and installed the software, it immediately found the Aten. For the record, I also tested a condenser mic via the +48v phantom power and that works.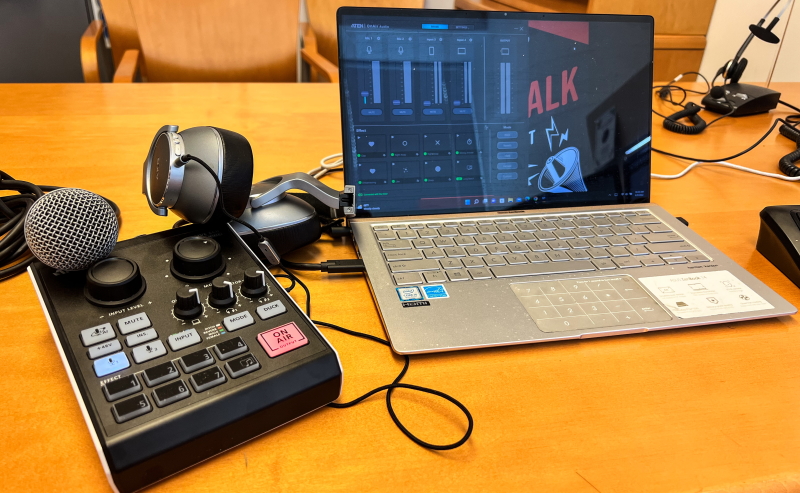 The following are a couple of screenshots from the software.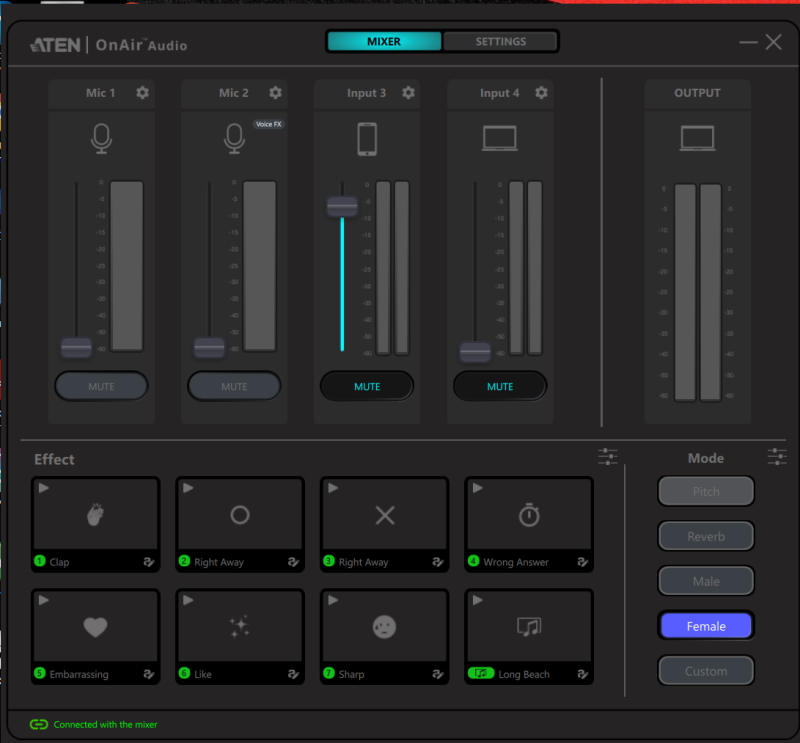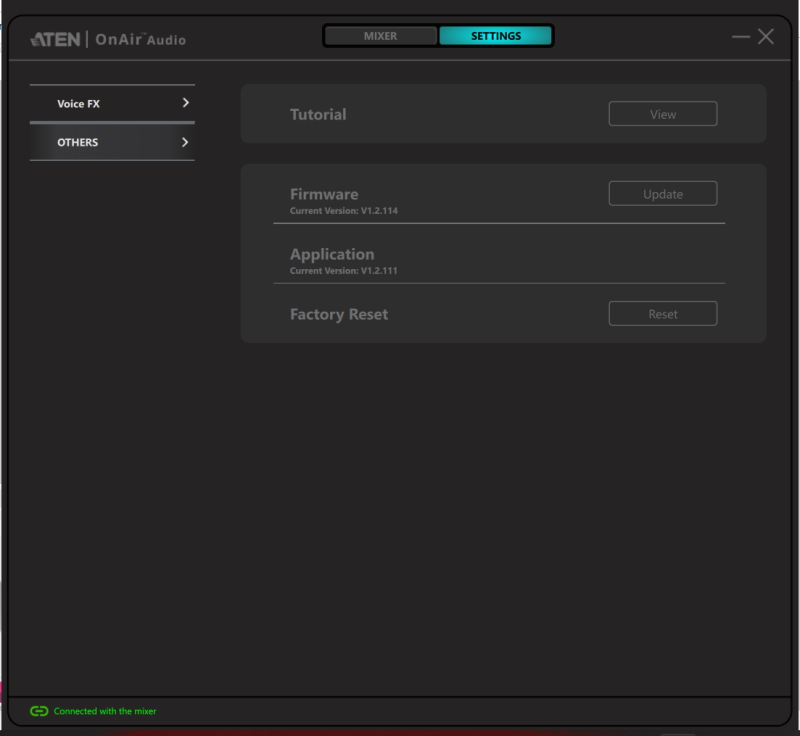 Functions/Effects: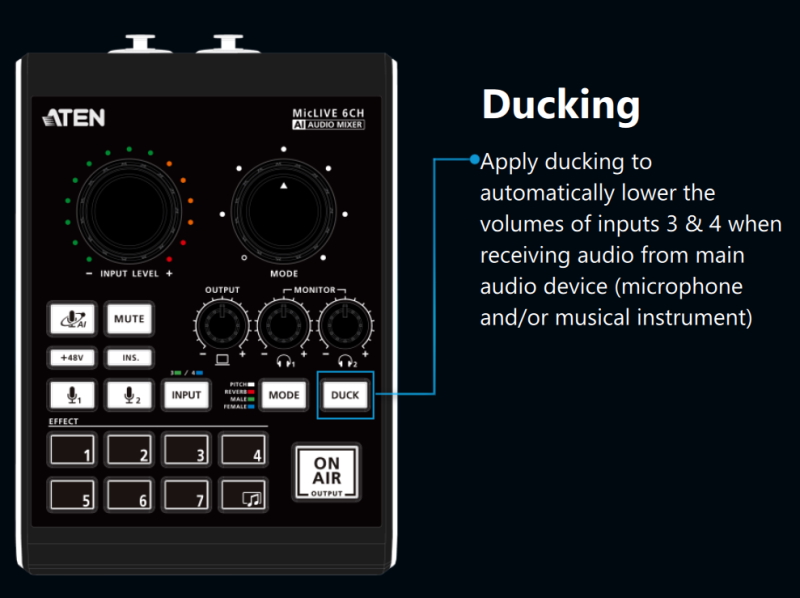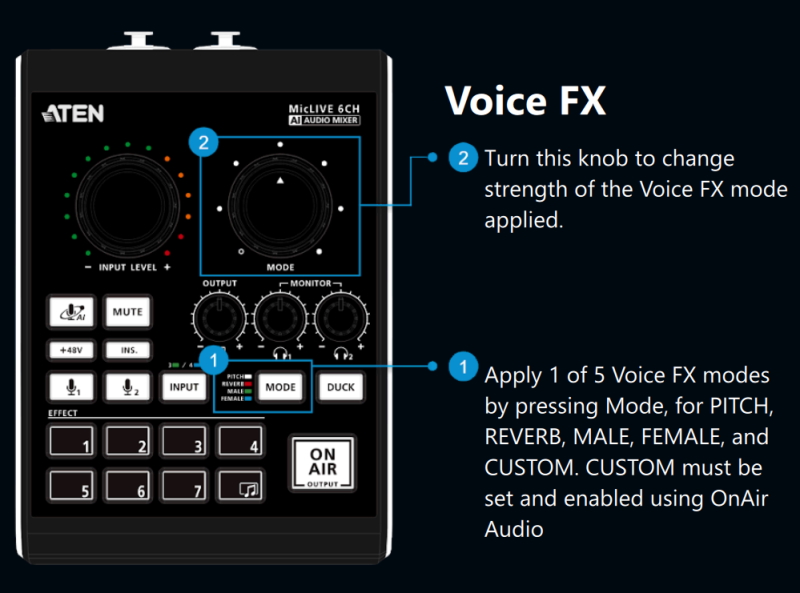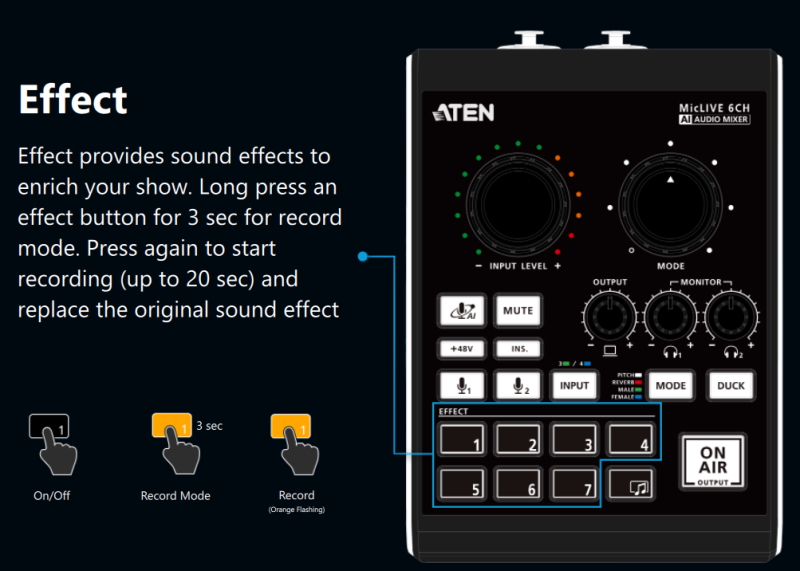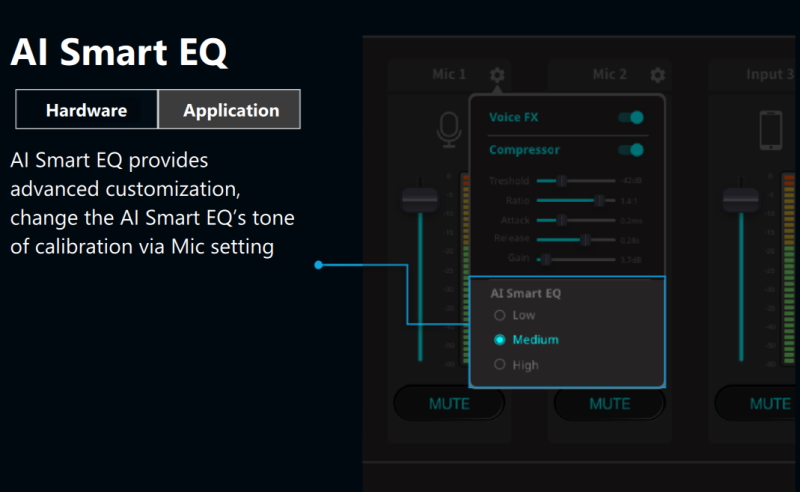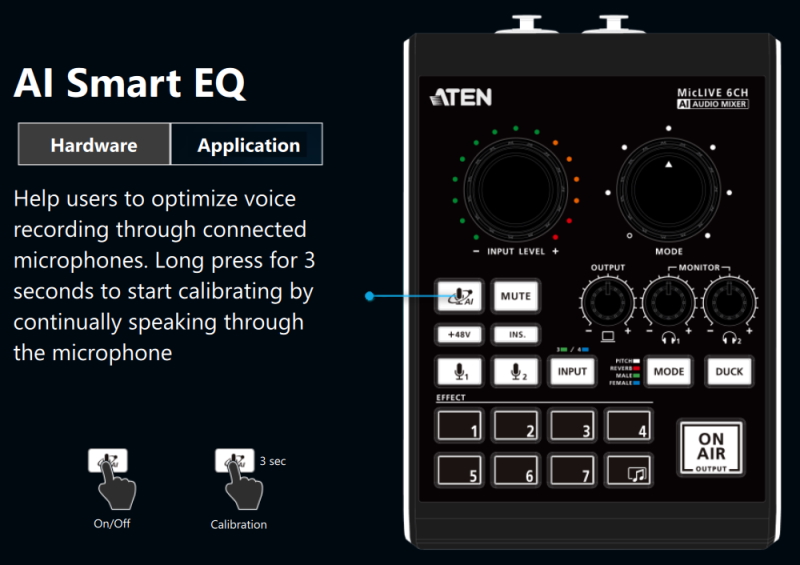 The ATEN Podcast AI Audio Mixer (UC8000 MicLIVE) is nice for a beginner Podcaster to record and/or live stream. I say "beginner" because after being a Podcaster for a few years, I have found that there are some features that are necessary for a good recording and the rest is just fluff. For this device, the software is needed for several adjustments/settings that would be difficult on the device. Here is an example of settings better handled via the software: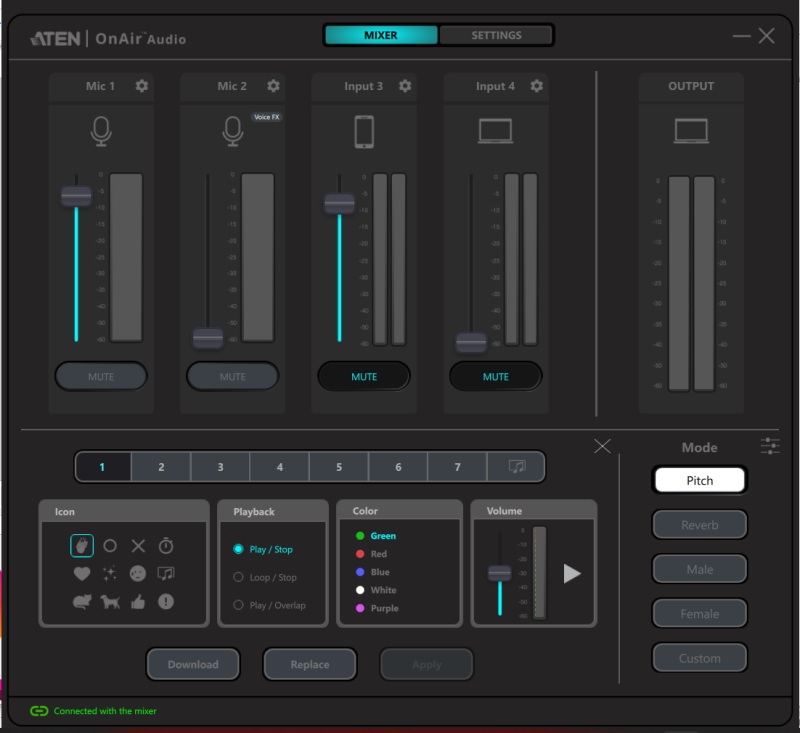 When connected to a laptop, the ATEN Podcast AI Audio Mixer (UC8000 MicLIVE) shows up as a USB audio device for both input and output audio. This allows you to record and I guess if you need to you can use it for feeding audio back to the ATEN. I prefer direct connecting external audio feeds.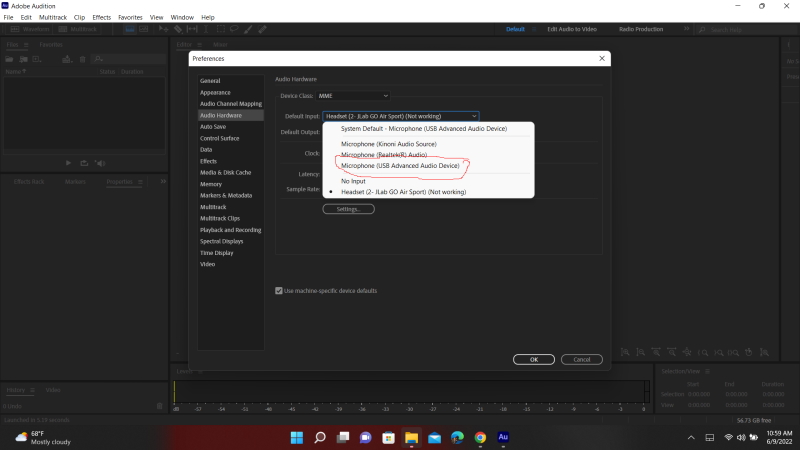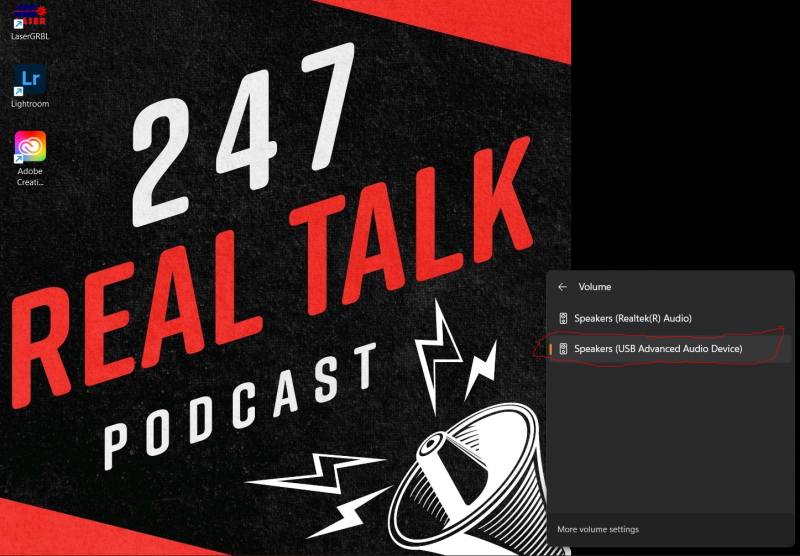 You also have the ability to download and replace the sounds on the jingle pads: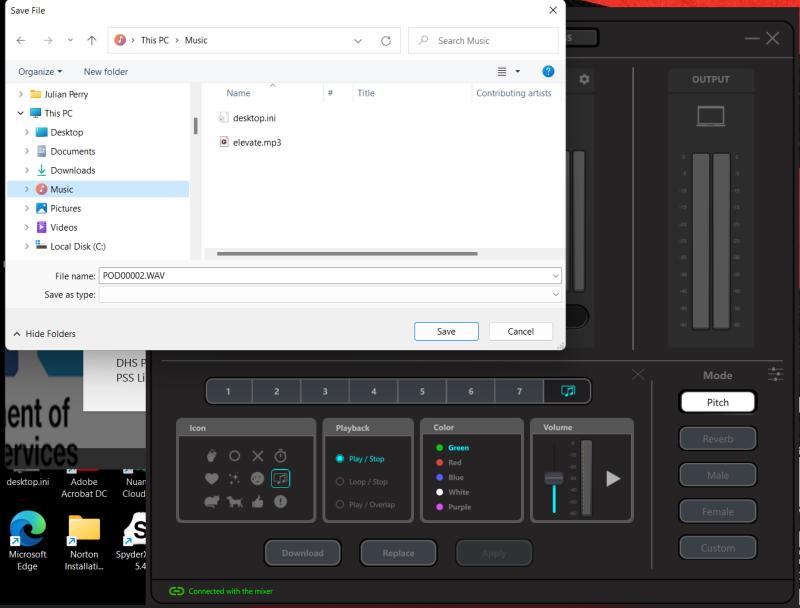 I played around with the functions and effects to ensure that they work well and they do. However, I do not use any of them in a practical professional application except for the AI Smart EQ. I have issues with this device because it requires bus power and provides phantom power via that bus feed. So if you are on the go for a while and did not walk with your laptop charger, I am guessing that extensive usage will be a battery drain. I feel that the capability should exist to either use regular batteries or a USB power pack. Also, I would love to see them add an onboard recording feature to a micro SD card so that no computer is mandatory.  And last but not least, I would like to see Bluetooth capability added so that I could connect any Bluetooth-capable source like a cell phone or laptop, etc.
Otherwise, the buttons and knobs feel good and seem to be of good quality with a soft touch but in a discernable way. The input level knob rotation is continuous with no physical minimum or maximum limit. Personally, I prefer when the knobs have a physical "stop" in both directions.
What I like
The size
That it is lightweight
The quality of the controls
The built-in phantom power feature
What I'd change
Include the option to be powered by an internal battery or external power pack
Add an onboard recording option like via micro SD
Add Bluetooth capability
Final thoughts
This ATEN Podcast AI Audio Mixer (UC8000 MicLIVE) is a nice device for getting into podcasting at a reasonable price. It has enough functions and features to experiment with and provides what you need to create and stream your creations. The inputs can also be used for instruments. However, the features that I previously mentioned as missing make it s challenge for me to adapt it as regular gear within my workflow.
Price: $212.05
Where to buy: Connection.com
Source: The sample for this review was provided by ATEN.