We use affiliate links. If you buy something through the links on this page, we may earn a commission at no cost to you. Learn more.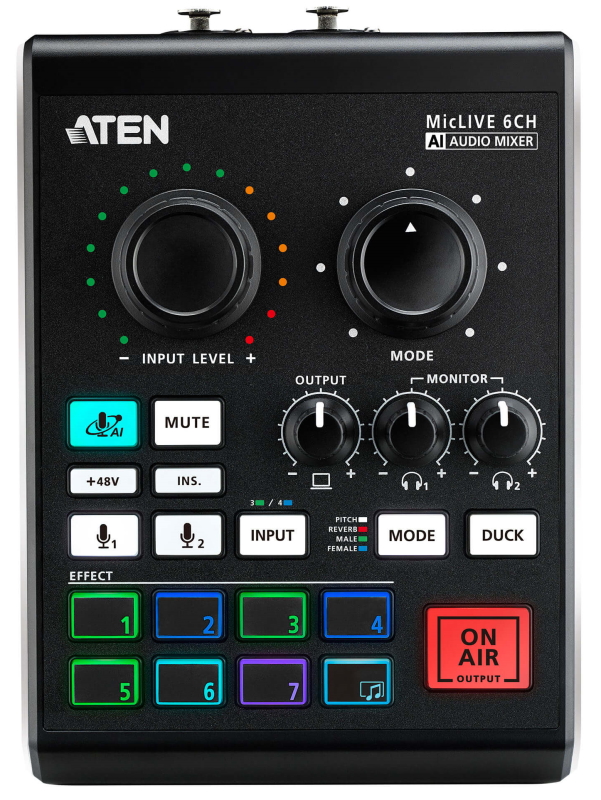 NEWS – These days we live in a work that is heavily dependent on social media beyond just for fun and keeping in touch with friends and family. Many businesses now have a "heavy" social medial presence and rely on the limitless reach to advertise, sell their products or share their messages around the world.
Podcasts and live streaming have gone from fun to lucrative businesses. Being able to broadcast solo or with guests from any location outside of the studio is another step in ensuring that your goals are accomplished. But podcasting on the go also means lugging around equipment like any other gig and it also means that we continue to search for ways to make the gear bag lighter but its contents more capable, more flexible, and more powerful.
Enter the new ATEN Podcast AI Audio Mixer | MicLIVE™ 6-CH UC8000. Its all-in-one design simplifies the audio mixing workflow for podcasting, offers up to 6-channel audio inputs, DSP and AD / DA converter, and adds audio up to 24-bit / 96 kHz to any USB-C-enabled laptop or tablet. In addition, it features enhanced microphone audio quality with enhanced acoustic models, and SmartEQ to produce a real-time high-quality recording, an auto-ducking function, and jingle pads that save up to 8 sound effects that can be customized from audio sources from a computer, microphone, and other audio inputs for a professional radio programming experience.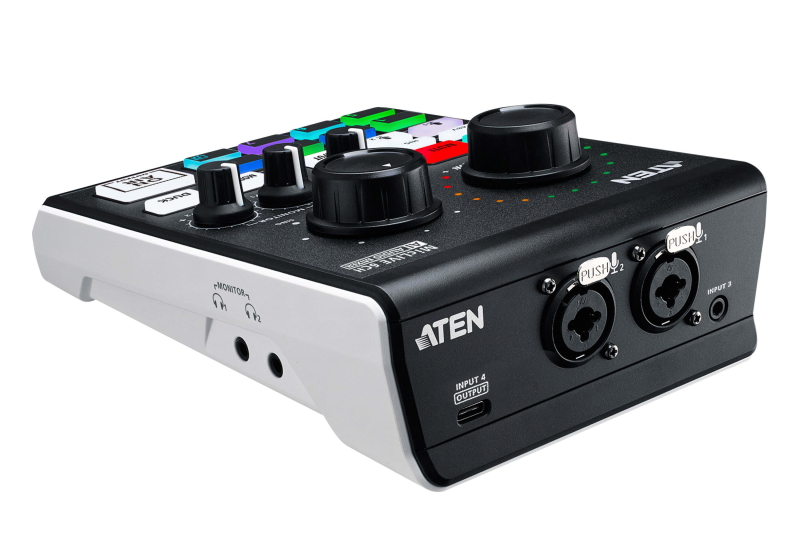 If this sounds like the game-changer for your podcast future, you can head over to the ATEN website for more details. The ATEN Podcast AI Audio Mixer | MicLIVE™ 6-CH UC8000 will be available for purchase soon, so keep checking the website for updates. And check back here for our full review which will be posted in a few weeks.