We use affiliate links. If you buy something through the links on this page, we may earn a commission at no cost to you. Learn more.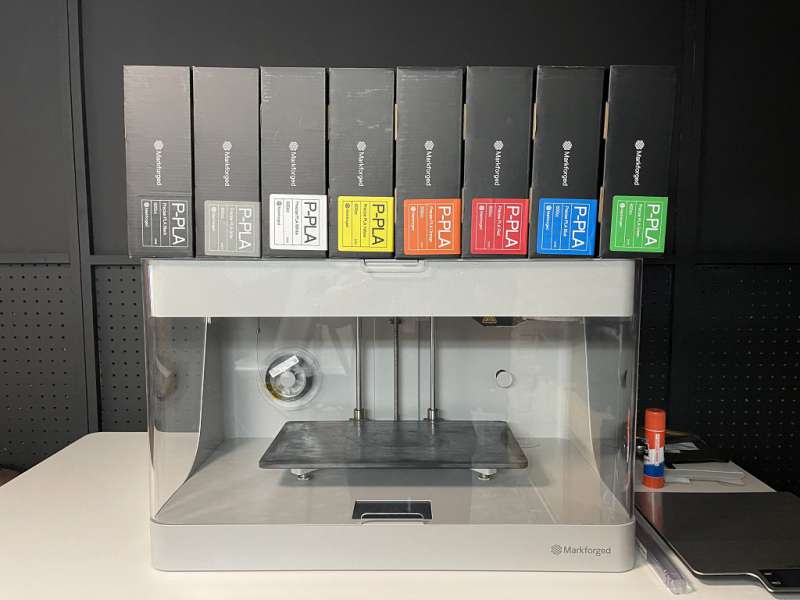 REVIEW – I recently reviewed the Markforged Mark Two continuous fiber composite 3D printer. It's still my favorite 3D  printer, but it just got even better.
What is it?
Precise PLA is Markforged's specialized version of the popular PLA (Polylactic Acid) 3D printer filament that many are familiar with.
What's in the box?
Precise PLA Filament 600cc spool

Design and features
In my recent review of the Mark Two, three of the things that I thought could be improved were the cost of filament, limited filament type, and the limited colors available. Well, that just changed.
Markforged recently announced a new filament called Precise PLA (P-PLA). Precise PLA is Markforged's specialized version of the popular PLA (Polylactic Acid) 3D printer filament that many are familiar with.
Precise PLA is available in eight color options – yellow, red, green, blue, orange, black, white, and gray. At $50 per 600cc spool (1/3 the price point of Onyx) P-PLA makes for a cost-efficient option for prototyping, fit checks, and printing low-performance parts. The price of P-PLA is close to the 3D-Fuel Pro PLA that I use in my other printers.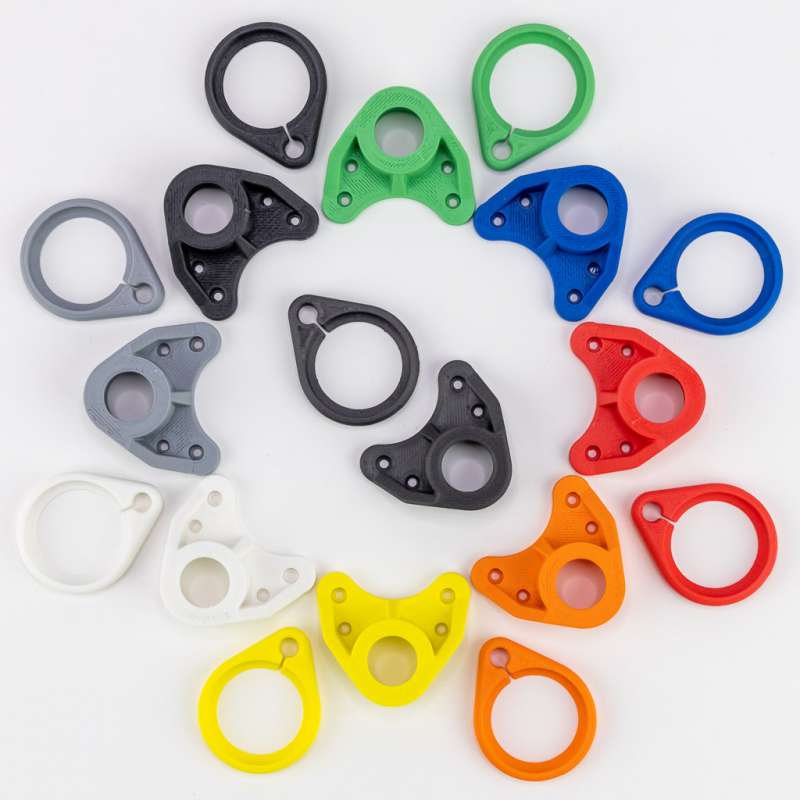 For example, a lens hood that I created costs $13.27 to print with Onyx but only $4.73 with P-PLA. When you're printing multiple prototype versions, that savings is huge.
Precise PLA 3D prints without warping, and prints almost identical to the Onyx material. Switching between materials seems to be a bit cumbersome at first, but after you've done it once or twice it can be completed in just a few minutes.
When using P-PLA, you can print at 0.1 or 0.2 layer heights. This differs slightly from Onyx, which can print at 0.1, 0.125, and 0.2 layer heights. For most applications, this small difference should not be a problem when prototyping.

I did have trouble printing two of my models, but I attribute that to having not leveled the bed recently. Markforged's Getting Started with Precise PLA guide expressly warned of this, but I chose to wing it and see how it did. I had many successful prints without this step, but I had to re-level and clean the bed to get the other prints to complete without failing.
Other than my initial mistakes, the P-PLA worked great. I'm really looking forward to using it for non-strength projects as well as prototypes and fit checks.
Currently, P-PLA will print on Mark Two (Gen 2) and Onyx Pro (Gen 2) desktop series printers, which are equipped with our latest A3648 extruder. However, later this year, they also plan to make it available on all their Industrial series printers with the second-generation A3648 extruder.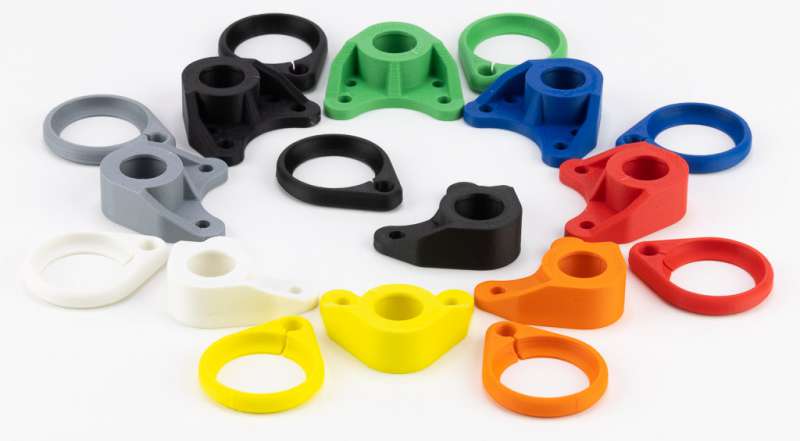 What I like
Cost-Effective
Prints Great
Available in 8 colors
What I'd change
Final thoughts
Markforged's Precise PLA is a great, cost-effective, and quality PLA for 3D printing on the Markforged printers. It's almost impossible to tell the difference between the Onyx filament and the P-PLA, the quality is that good. I am definitely very impressed.
Price: $50.00 per 600cc spool
Where to buy: Markforged
Source: The sample of this product was provided by Markforged.