We use affiliate links. If you buy something through the links on this page, we may earn a commission at no cost to you. Learn more.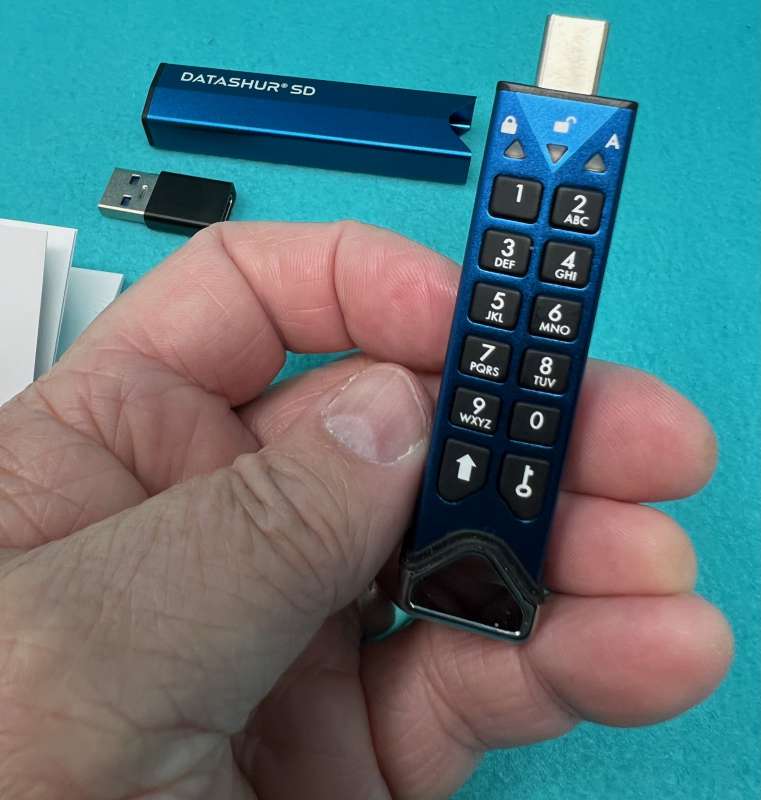 REVIEW – Ah, those portable USB drives! Now that the world is moving to USB-C, what will we do? iStorage has created the datAsure SD for just this world. Not only does it have a USB-C jack, but it can be changed out easily with different TF cards, and has a built-in PIN-based security system. Let's take a look!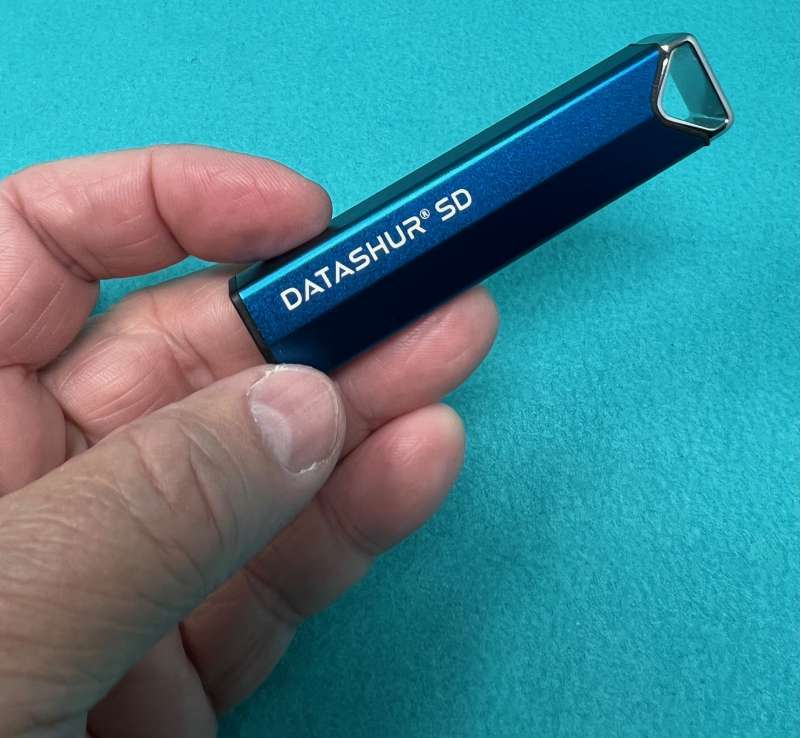 What is it?
The iStorage datAshur SD drive is a USB-C thumb drive with built-in data protection and expansion.
What's in the box?
iStorage datAshur SD drive
TF storage card
USB-A to USB-C adapter
Instructions

Design and features
Here is how the company describes the iStorage datAshur SD drive:
The iStorage datAshur SD is a PIN authenticated, hardware encrypted, USB Type-C flash drive designed to incorporate removable iStorage microSD Cards with capacities ranging from 32GB 1TB.
While it looks like a large thumb drive with a keypad, the datAshur has opted for USB-C, rather than USB-A. (For those still using older devices with USB-A, iStorage has kindly included an adapter to your past life. Keep it around when you're taking files to your parents, who used to ask for DVDs of your home movies.) There is a fairly complicated process to add a PIN code to the drive, which needs to be entered before plugging it in.
Setup
When first inserted into the iStorage datAshur SD drive, a new card has to have the PIN code set up, and then be formatted. While fiddly, it's not difficult to follow in the brief instruction leaflet and then use later on. When plugged into a device, you'll need to format it.
I formatted mine as FAT32 extended since I'm using a Mac and iPad. This limits the name to 8 characters, (insert eye-roll emoji) but that's an artifact of the MS-DOS-based formatting system the drive is using. I'm sure there are more modern ones, but you still have to use the lowest common denominator in most computing.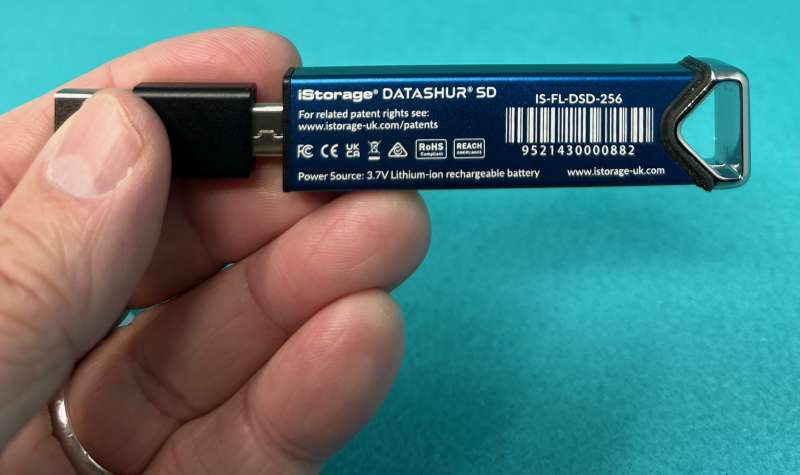 Performance
I had no issues with using the iStorage datAshur SD drive with my Mac or my iPad Pro. Once the PIN is set (which I did with my iPad Pro), the drives mount as you'd expect within your OS. The card is a high-speed card, so a large file transferred at the full speed of the iPad and Mac Mini's USB-C ports.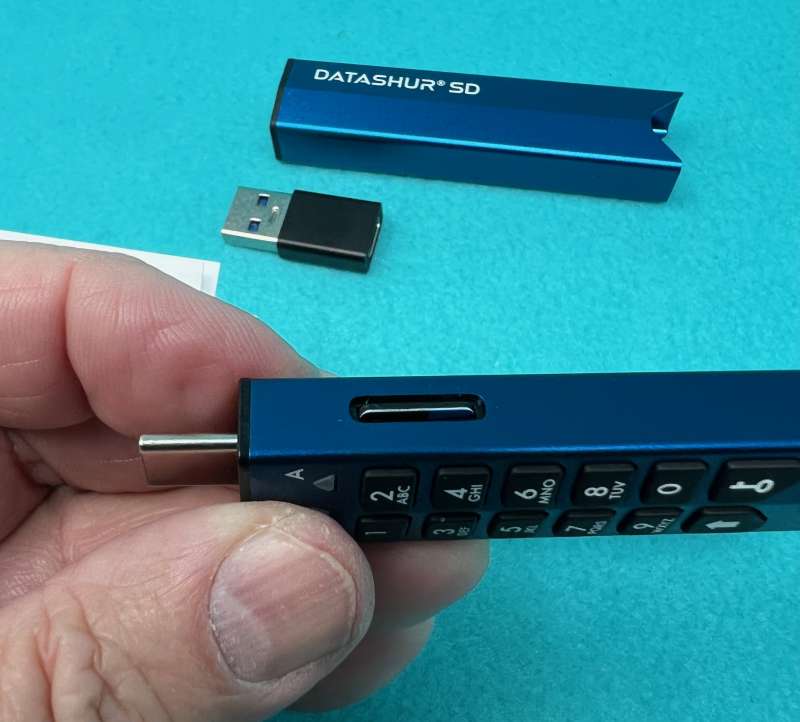 What I like
USB-C on a thumb drive
Use of TF cards to expand storage
What I'd change
Cannot use other brands of cards
Cannot use cards in other readers
Final thoughts
The replacement of USB-A with USB-C has had one place where it is hardest to deal with: portable data storage or "thumb" drives. I cannot count the number of folks whose main need for an old-school USB port is simply the data files they may encounter from their own or someone else's data drive. The iStorage datAshur SD drive is designed to not only move this problem out of the way but also to make those handy little drives more secure.
Price: $95.98
Where to buy: Amazon
Source: The sample of this product was provided by iStorage.