We use affiliate links. If you buy something through the links on this page, we may earn a commission at no cost to you. Learn more.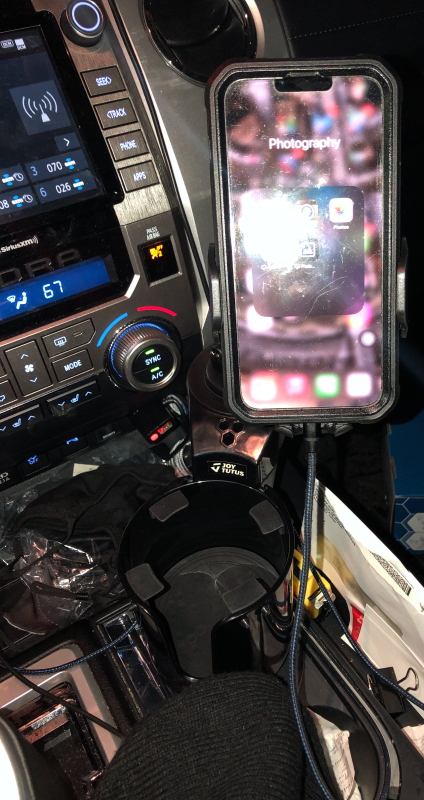 REVIEW – Several years ago, I purchased a quite sturdy phone holder that uses one of my cup holders as the way to secure its base. It has worked well at keeping my phone safe and stable. However, this has come at the cost of losing one of my 2 precious cup holders in the front console. The solution would be a similar design that also offered a built-in cup holder. Enter the Joytutus Car Cup Holder with Cellphone Mount!
What is it?
The Joytutus Car Cup Holder with Cellphone Mount allows you to secure your phone in the car without losing a cup holder. It accommodates cups and mugs with a diameter of 2.75-3.25 inches, and a capacity of 18-40 ounces.
What's in the box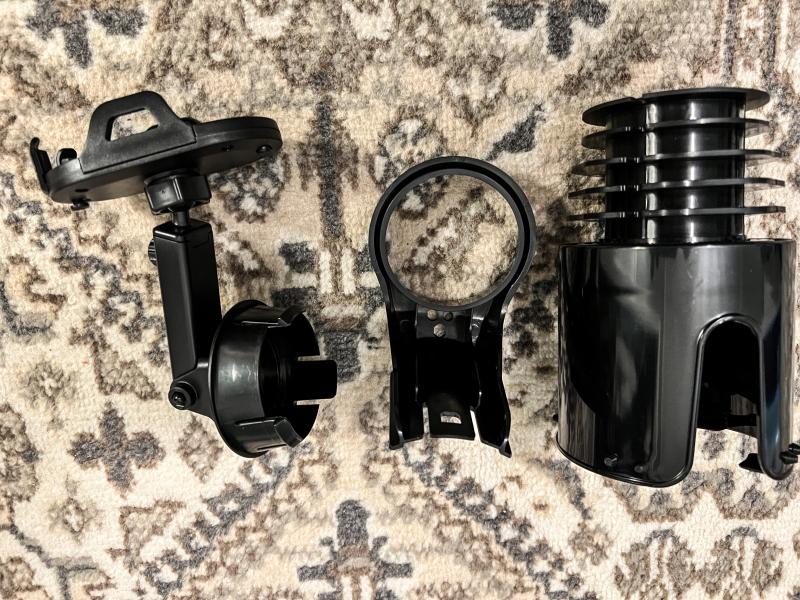 1 x Joytutus Car Cup Holder with Cellphone Mount
1 x Self-Adaptation Rubber Base
1 x Connecting Part
1 x Cellphone Mount
Design and features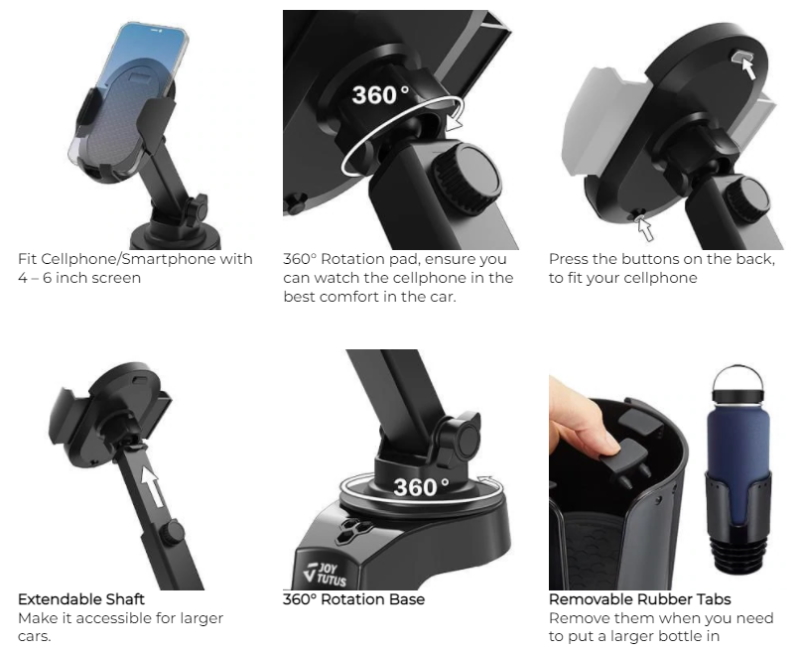 Joytutus car cup holder extender works great with most popular brands of water bottles, including, but not limited to: compatible with Hydro Flasks 18oz/40oz
compatible with Hydro Cell 16oz-40oz
compatible with Nalgenes 16oz/48oz
compatible with Yeti Ramblers 12oz-36oz
compatible with Klean Kanteens 18oz-40oz
compatible with Contigo 21oz
compatible with Takeya 32oz-40oz
compatible with Healthy Human 32oz-40oz
compatible with Gatorade 32oz
This cup holder with a car mount is made up of 4 plastic pieces that snap together. On the end of the top piece, there is the phone mount that secures your phone from the sides and bottom via spring-adjusted arms. There is fin-like plastic around the base that provides for a snug fit into the car's cup holder.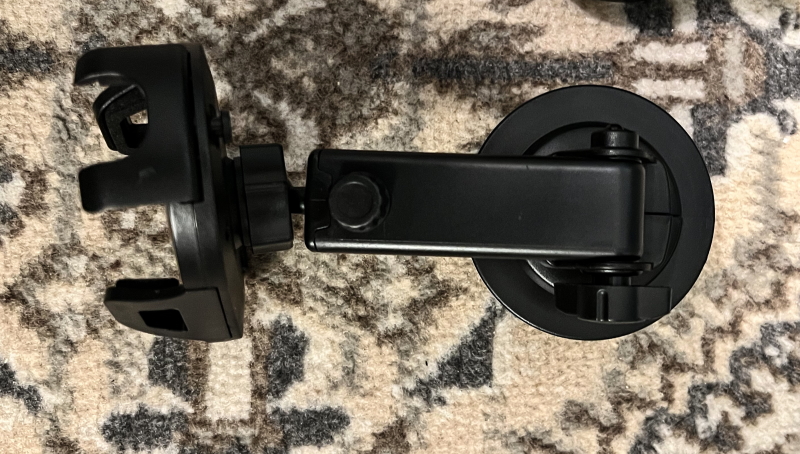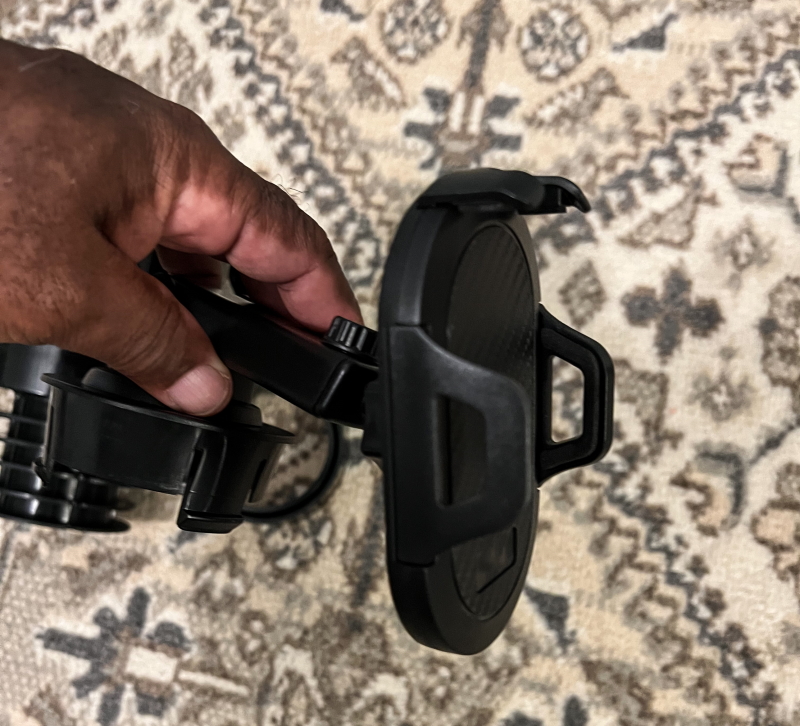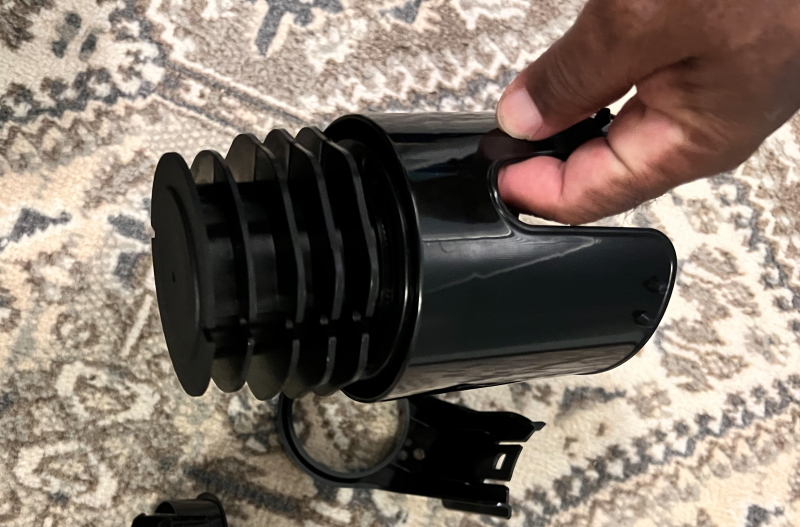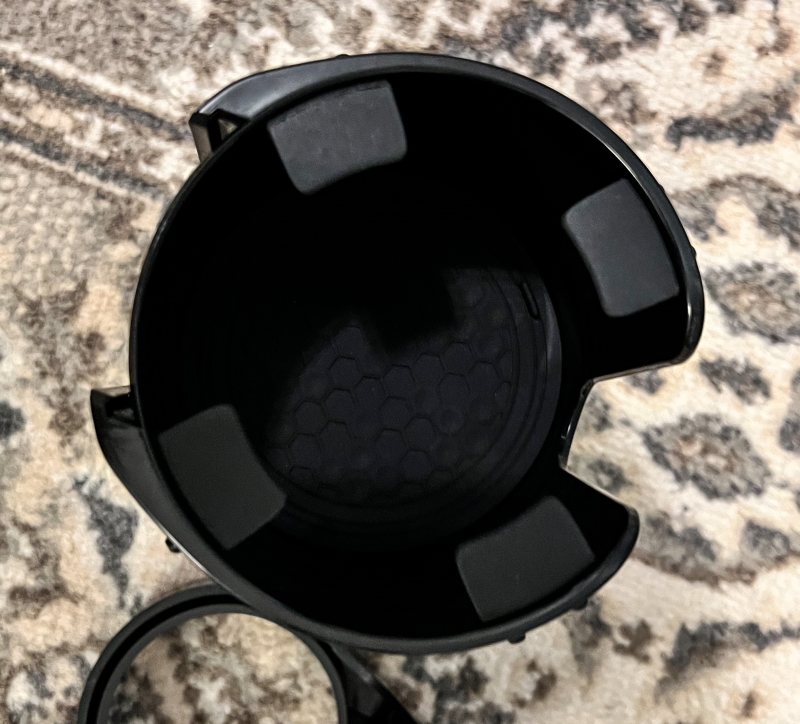 Performance
The first photo below shows the phone mount that I was using prior to trying this one.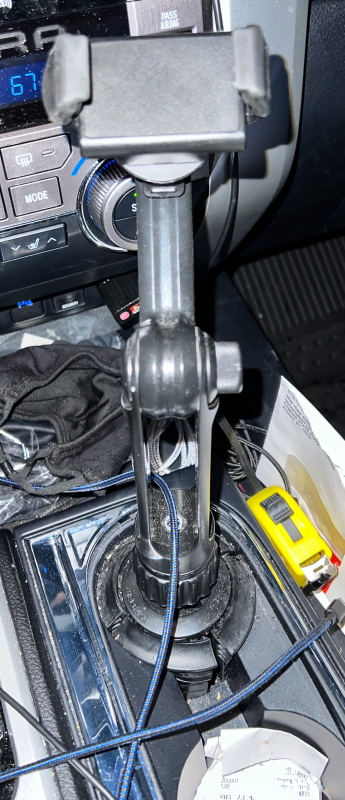 The next photo is of this Joytutus Car Cup Holder with Cellphone Mount installed and with my iPhone in the mount.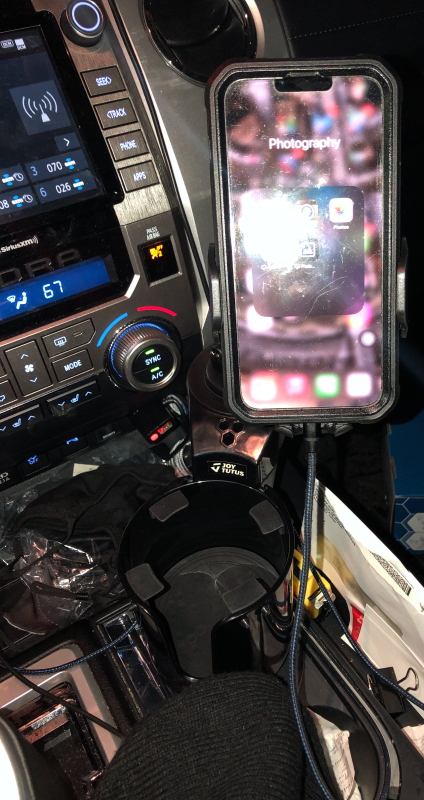 The next 2 photos show the mount with a water bottle and with my daily use coffee mug.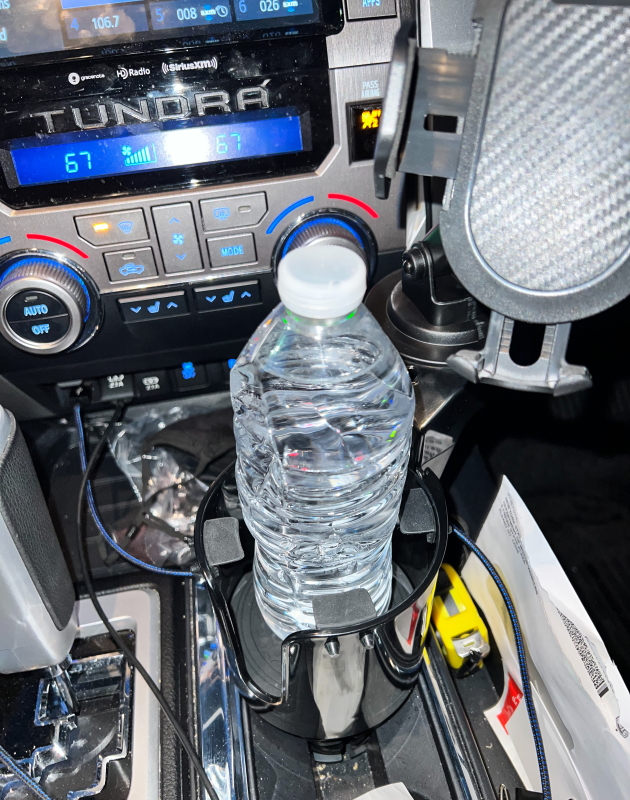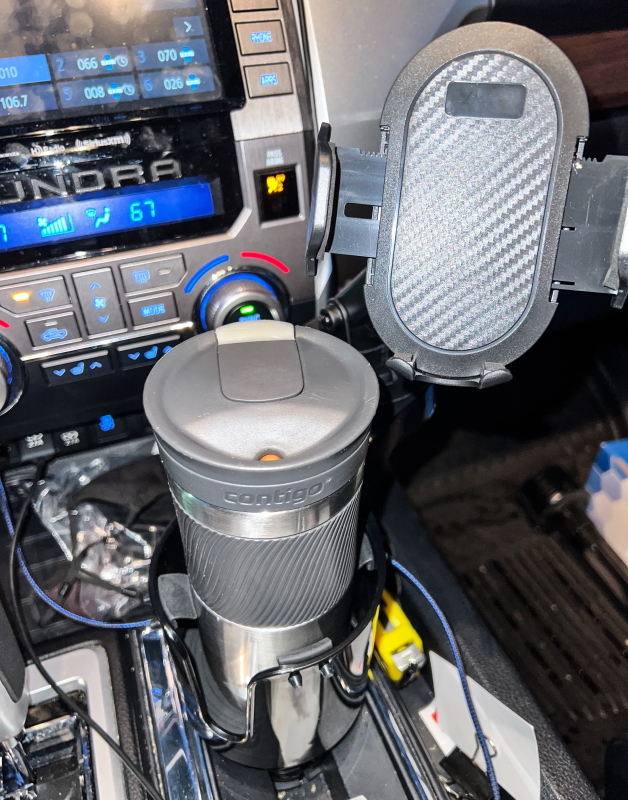 The installation of this cup holder/phone mount was easy and the adjustability of the phone mount provided me with several placement options until I was comfortable with where it is. Driving around it holds my phone securely and with minimal shaking. My issue is with the cup holder. It is meant for quite a large mug at a minimum but it is my belief that most people carry water bottles or coffee cups/mugs. While it does offer adjustability for even larger mugs, it does not offer to snugly fit a smaller bottle or cup, etc. So far neither my water bottle nor coffee mug has fallen out, but I worry that in the case of a severely abrupt stop, the average bottle or cup can become a projectile.
What I like
Ease of assembly
The snug fit in the car cup holder
Stable phone mount
The adjustability of the phone mount arm
What I'd change
Create some way for the cup holder to securely fit from the average water bottle and expand incrementally as needed
Final thoughts
I like the Joytutus Car Cup Holder with Cellphone Mount because it offers both of these options and I really like the adjustability of the phone mount are. the way it secures my iPhone 13 Max pro seems more than adequate. however, I really wish that the large cup holder was designed with the ability to adjust incrementally according to cup/mug size. using this device will be an issue of personal choice. For now, it will remain in my truck.
Price: $29.69
Where to buy: Joytutus website (Use coupon code: AFFJT15 to save 15% off sitewide. It expires 12/31/2022)
Source: The sample for this review was provided by Joytutus.