We use affiliate links. If you buy something through the links on this page, we may earn a commission at no cost to you. Learn more.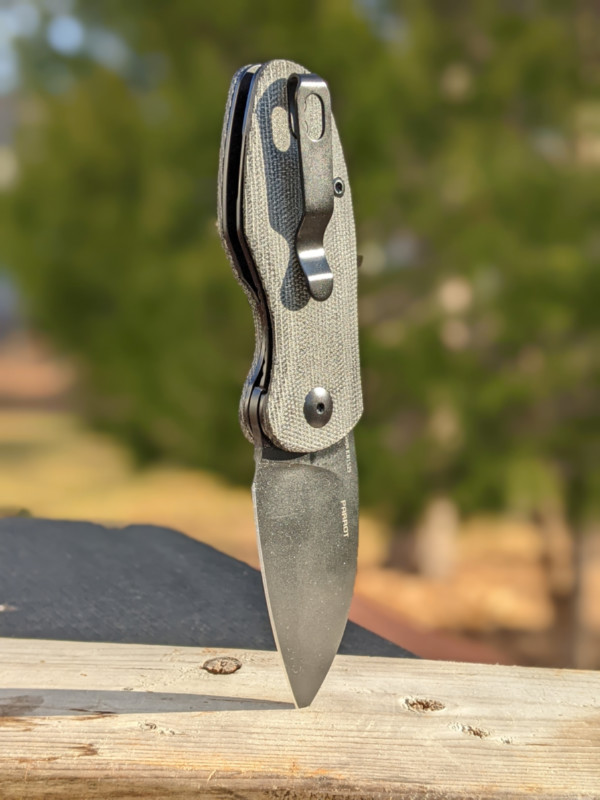 REVIEW –  The Olight Parrot knife is one sharp cookie. Or cookie cutter. Or whatever you need to cut. Olight has produced flashlights for some time but has added knives to their line of useful hardware. This is solid, low tech effective for doing what it was designed to do without a hitch. Mini-spoiler – I couldn't find anything to suggest for improvements on the Olight Parrot knife.
What is it
The Olight Parrot knife is a folding knife with a modified sheepsfoot blade configuration. A secure blade lock holds the knife open for safe use.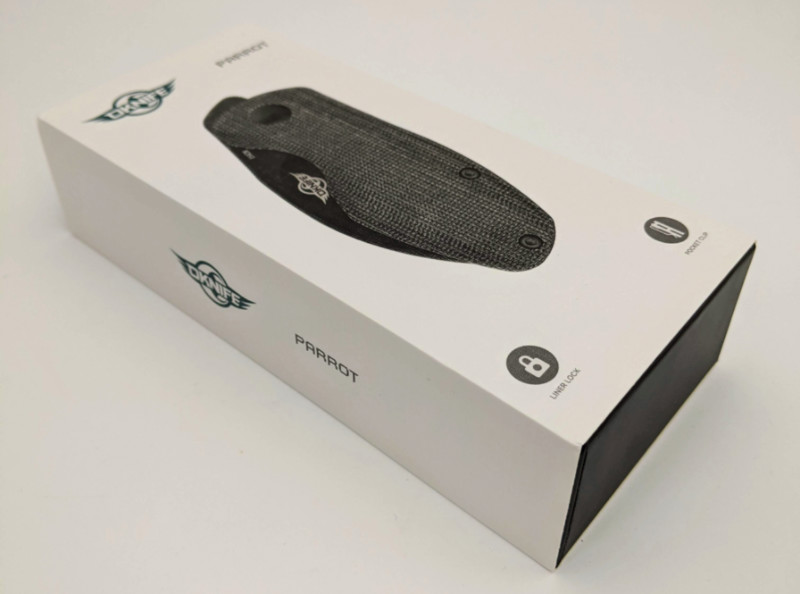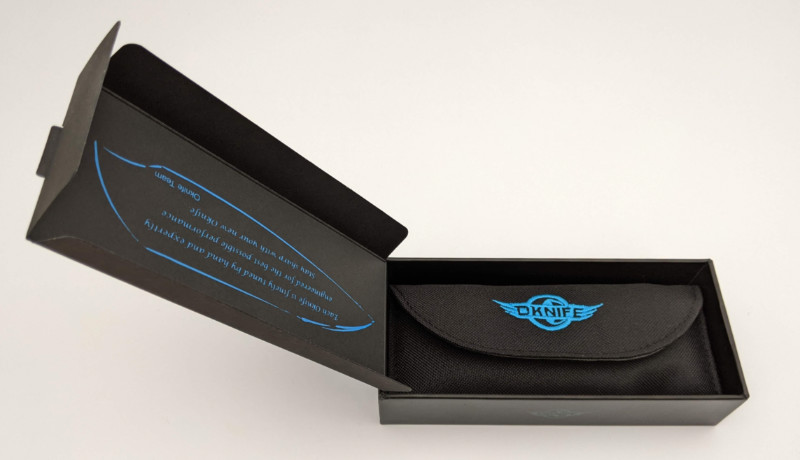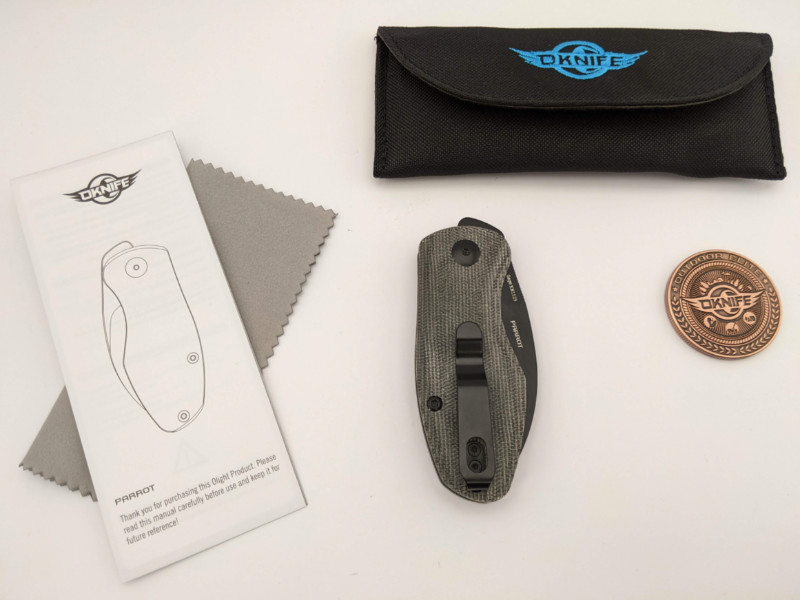 What's in the box
Olight Parrot knife
Fabric carry case for the pocket
Warranty sheet
Olight challenge coin
Cleaning cloth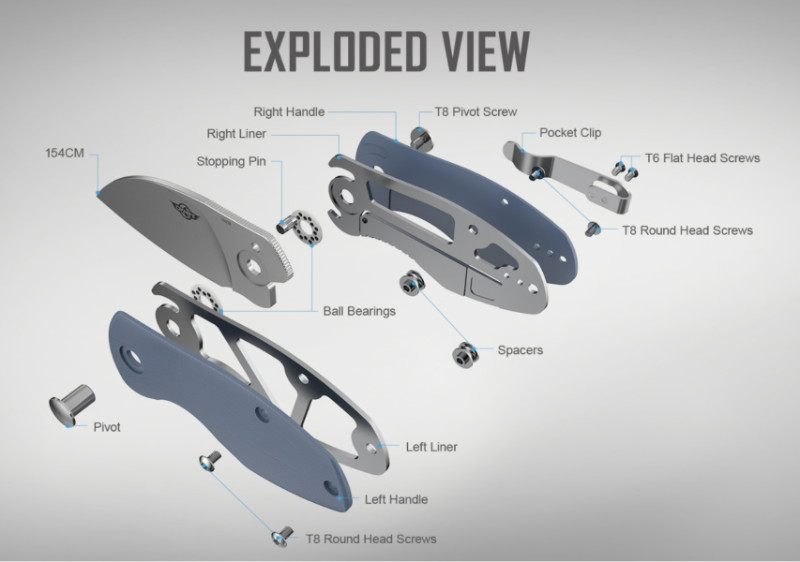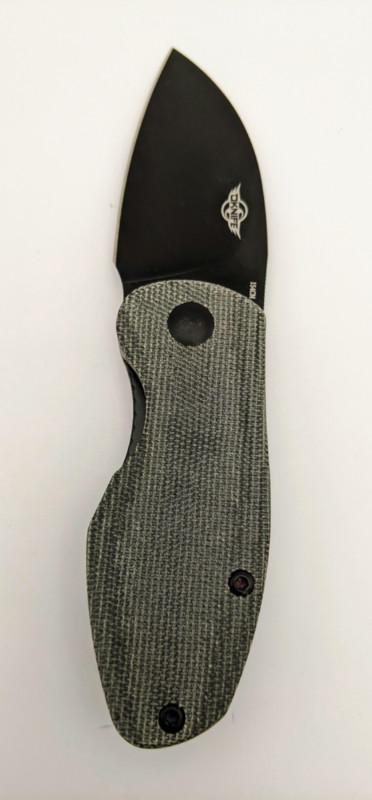 Hardware specs
Weight: 3.3 oz
Length open: 6.3"
Length closed: 3.8"
Blade length: 2.6"
Blade material: 154CM stainless steel
Blade style: Modified sheepsfoot
Blade lock: Stainless steel liner lock
Handle material: Micarta
Thumb flipper tab for opening
Warranty: Limited lifetime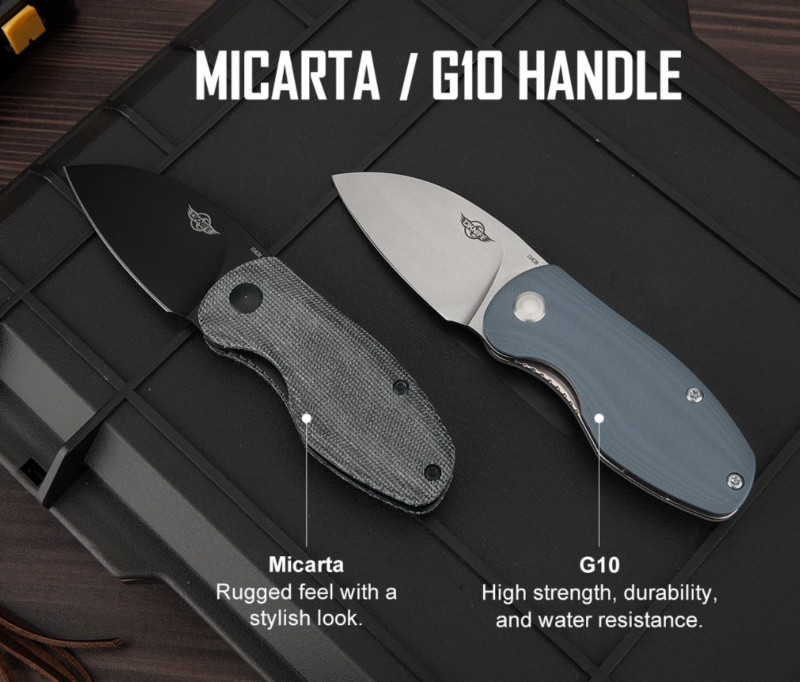 Design and features
The G-10 handle material offered as an option is not described at the Olight website. I inquired, and Olight replied, "G-10 is a high-pressure fiberglass laminate, a type of composite material. It is created by stacking multiple layers of glass cloth, soaked in epoxy resin, and by compressing the resulting material under heat until the epoxy cures. It is manufactured in flat sheets, most often a few millimeters thick."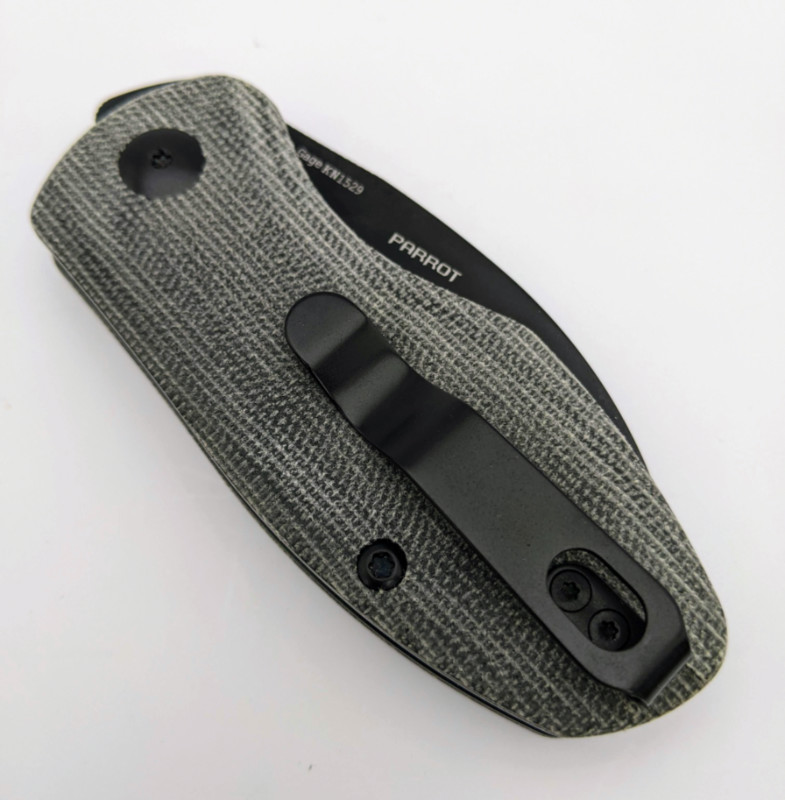 I reviewed an Olight Parrot knife with the micarta handle material. It has a unique texture. The surface is smooth in the hand with almost a fabric-like feel, without being slippery. The knife was secure in the hand during use. The micarta is solid and not padded. It will be interesting to see how it wears. This is not a weapon knife so I think the micarta with its smooth finish will work well on a daily carry utility knife.
The Olight coin seems to be an item added without a purpose. Do knife collectors want coins from knife manufacturers? There is even a little pocket for the coin inside the fabric carry case. I am not a collector but I have a bunch of knives. This is the first time I received a coin with a knife.
I'm not sure about the pocket carrying case either. I think most people will carry a knife either clipped to a pocket or in a pocket, but not in a case in their pocket. The case might be useful if the Parrot were to be a toolbox knife but I think most would want to carry this knife.
These extra items contribute to the knife's cost and shipping weight and could be omitted without being missed.
The blade's flip tab was hard to reach with my index finger but worked if I held the knife sideways and moved the tab up with my thumb. If I added a bit of wrist action to my thumb action I could quickly deploy the blade. That's mostly for fun or convenience since this is not made to be a weapon knife. The blade action did not loosen during my testing.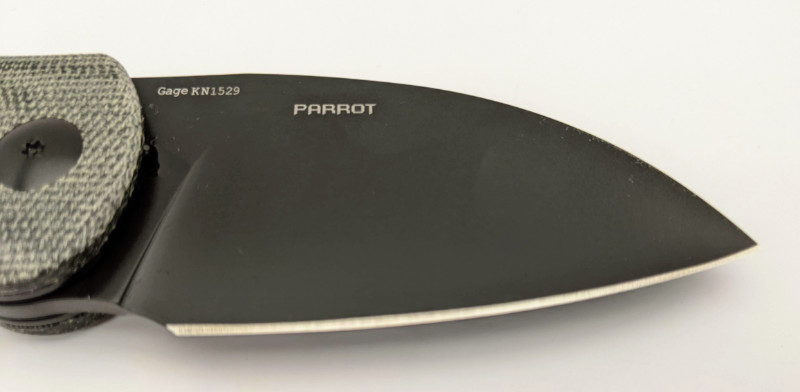 I'm not a fan of serrated blades. I know they have a purpose but I seldom need to saw something with my knives, so I prefer non-serrated edges. The Olight Parrot has a very sharp non-serrated cutting edge. I really liked the modified sheepsfoot blade. A true sheepsfoot design has no point and bears a fairly straight cutting edge. The Parrot has a point when you need it but is obviously not a skinny, fragile stiletto.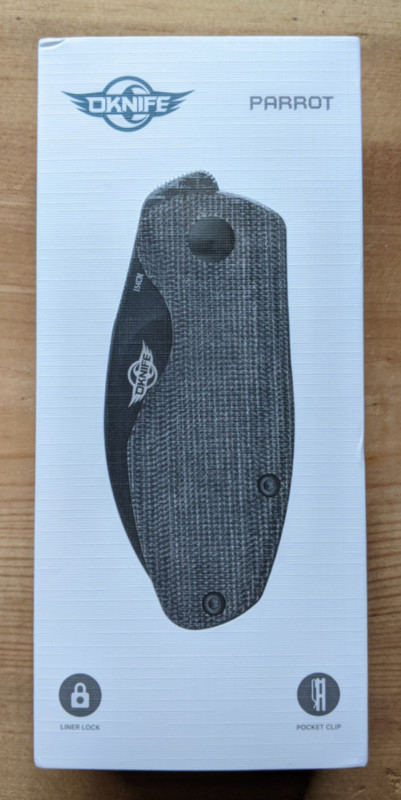 Installation and Setup
There was no factory oil coating on the blade so the knife was ready to carry and use right out of its box.

What I like
The blade was extremely sharp and required no touch-up sharpening before use.
The micarta handle has a nice feel and makes for comfortable handling and use.
The knife was comfortable in the hand and stable when gripped tightly.
The blade did not loosen with frequent opening and closing.
The Parrot successfully cut everything I needed it to during my testing which included the obligatory box openings, plus cord, rope, hard plastic product packaging, zip ties, price tags, plastic shipping bags and other household items.

What I'd change
I see no need for the protective case or coin, but no other complaints!

Final thoughts
The Olight Parrot knife is a very good EDC knife. I think the micarta handle is outstanding and the blade is holding its edge very nicely as it's giving no indication of needing sharpening. Based on how it performed, this could be a great addition to your EDC so I fully recommend the Olight Parrot folder.
Price: $74.95
Where to buy: Olight
Source: The sample for this review was provided by Olight.