We use affiliate links. If you buy something through the links on this page, we may earn a commission at no cost to you. Learn more.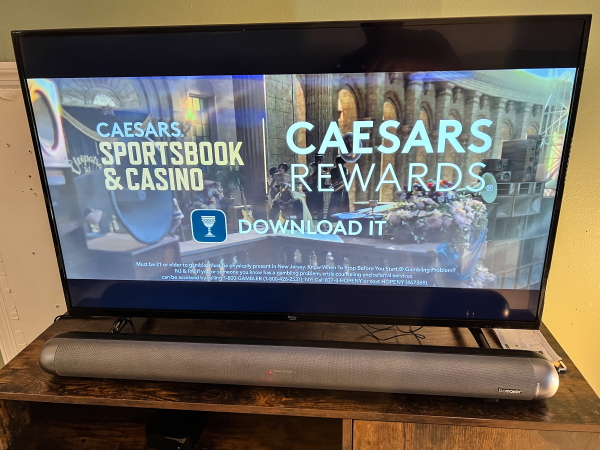 REVIEW – I can remember the days when I spent a whole lot of money on a 5.1 surround sound system. It was made up of 2 relatively large left and right front speakers, a center channel speaker, 2 rear speakers, and a subwoofer. The connections also meant that there would be a whole bunch of wires everywhere. These days, a simple soundbar with good built-in speakers and a good design could simulate a similar sound and replace all of those bulky expensive speakers and the unsightly wires. This review is for the Bomaker Odine V Soundbar. Let's see if it meets today's demands for great home theater sound in a small package.
What is it?
The Bomaker Odine V Soundbar features Surround Sound, deeper bass, Dolby decoding, 3D surround sound effects. The design also offers 8 Smart EQ Modes that are Innovative HIFI mode, Dynamic mode, and 6 enhanced equalizer modes
What's in the box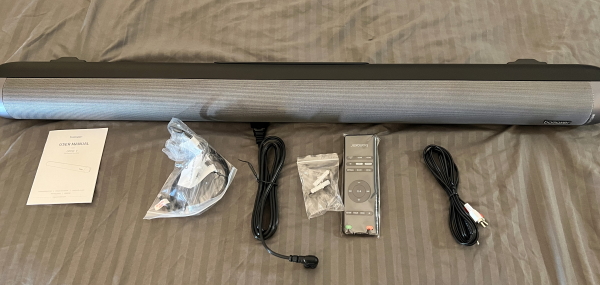 1 x Bomaker Odine V soundbar
1 x Remote Control
1 x Optical Cable
1 x AC Power Cable
1 x Audio Cable
1 x Mounting Hardware
1 x User Manual
Design and features
Features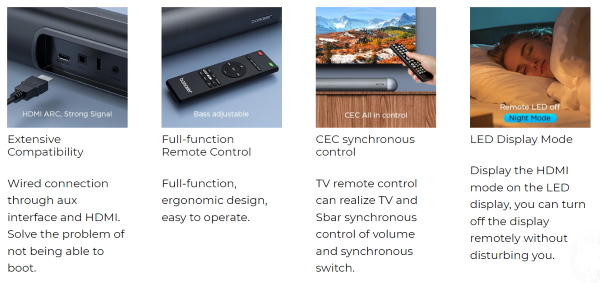 Dolby Audio: BOMAKER uses Dolby audio decoding and audio post-processing technology to enhance the 3D surround sound effects. Let the sound dance in your ears.
Lifelike Experience: Enlarged 1.5L cavity speaker with 2.25"x 4 mid-low range drivers and 1.25"x 2 trebles deliver. Creates crystal clarity and broader sound stages without distortion.
8 Smart EQ Modes: Innovative HIFI and Dynamic mode and 6 enhanced equalizer modes, one-click turn-off LED display to create a perfect night cinema for you.
No Buzzing Noise and Anti-magnetic: Upgraded anti-magnetic design to ensure that the soundbar will not have static noise though the sounds even play at low volume.
Reject Second Remote: Use HDMI ARC connection, Extra CEC technology, you can use the TV remote control to turn on/ off the soundbar and adjust the volume.
Specifications
Driver: 2.23″ x 4 + tweeter x 2
Functional Jacks: 1 x Optical; 1 x HDMI ARC; 1 x USB; 1 x Aux
Dimensions: 935mm x 92mm x 65mm
Power Supply: AC100-240V; 50/60Hz
Sound Channel: 2.0
Distortion: <0.5%
Peak Power: 120W
BT Version: 5.0
Product Weight: 2.05Kg
The Bomaker Odine V Soundbar features a bullet-type shape with a grille along the entire front and the mounting brackets and ports on the back. The ports include an HDMI ARC port, an optical port a USB port, and an auxiliary port. The power switch and AC port are also on the back.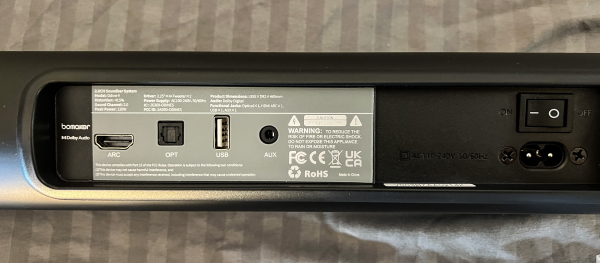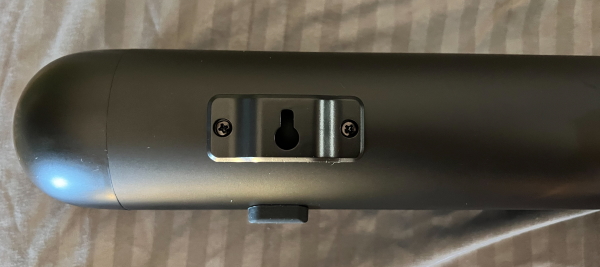 A full-featured remote control is also included.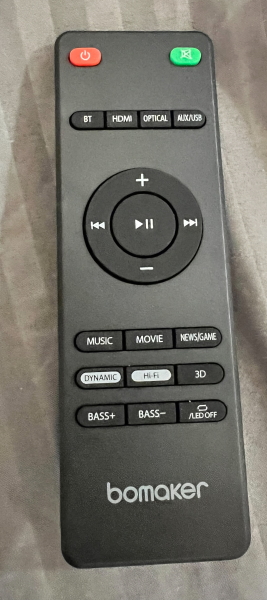 Performance
Connecting the Bomaker Odine V Soundbar to your TV is straightforward. I used the optical port on the TV I used for testing. If your TV has an HDMI ARC port you can use that. ARC uses an HDMI cable to send audio from a TV back to a receiver or soundbar. You can also use RCA audio cables if those ports are available on your TV.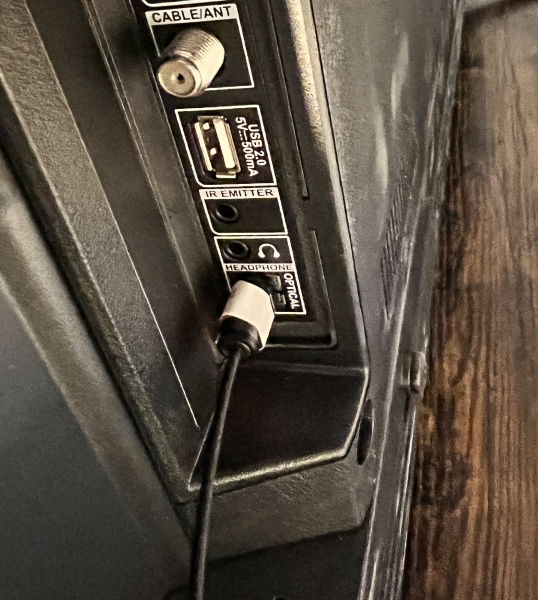 Once the optical cable is connected to the TV you can see the light on the other end of the cable. I plugged that into the optical port on the speaker.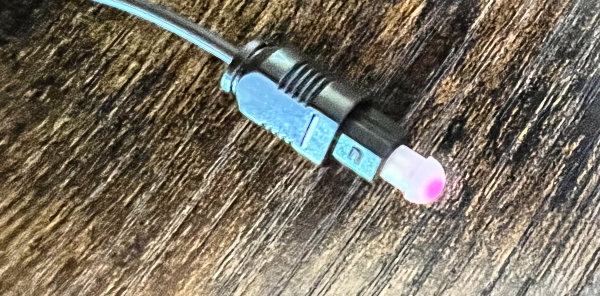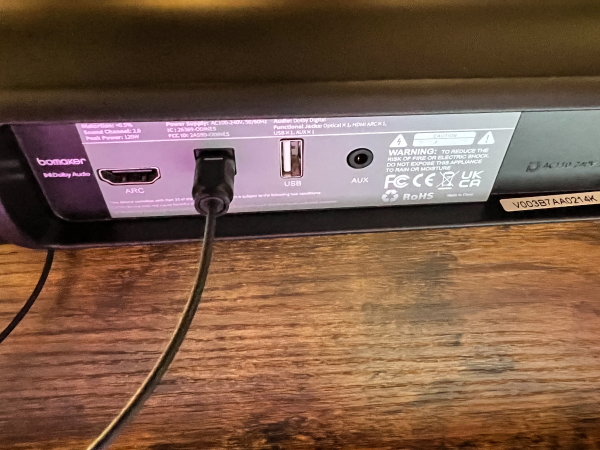 There is an LED under the front grille. Once powered on, you can select between the 3 inputs: ARC, AUX, Opt.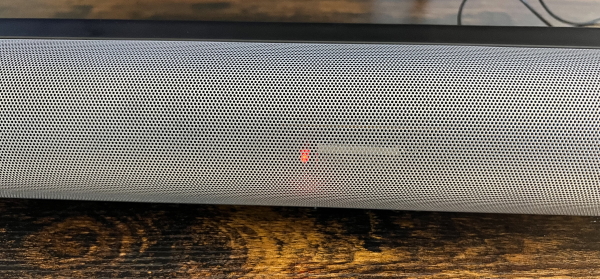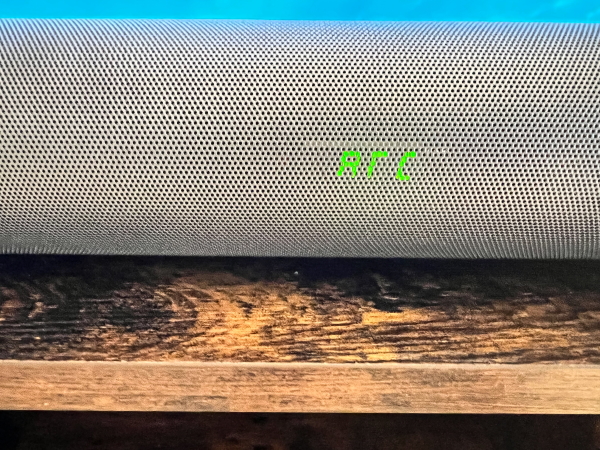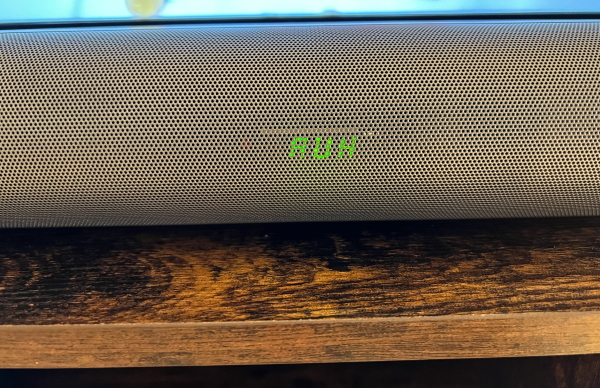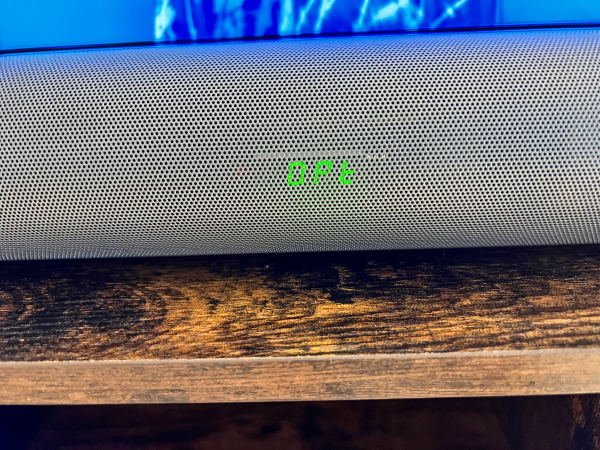 As I mentioned previously, the Bomaker Odine V Soundbar is very easy to connect. Once correctly connected (which is based on the connectivity options on your TV), you are ready to go. For my testing, I tested the sound modes offered with the relevant shows. This included sports, (mainly football), music videos, TV shows, action movies, etc. In most cases, the corresponding sound mode worked as the preferred sound for that type of show. Sometimes it seemed like the movie sound worked well for some sports. The bass is decent given the small size of the drivers, but IMHO a subwoofer is really needed to complete the audio experience. I think my least favorite experience is listening to music videos with this soundbar. Since I am an audiophile, this may be a bit unfair of me, and since it is not something I do often with this type of speaker, it is not a deal-breaker. The built-in wall mounts are a good design feature but I did not mount the speaker. It was more convenient for me to place it directly in front of the TV just below the bottom of the screen.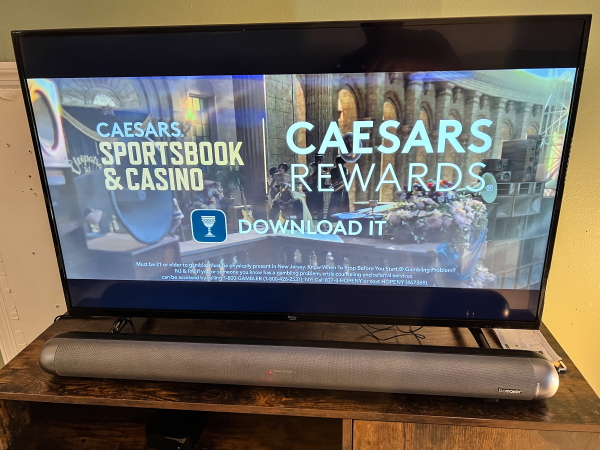 Overall, the Bomaker Odine V Soundbar provides decent sound and for the price IMHO it is worth the purchase.
What I like
It is lightweight
Decent build quality
Nice custom sound options
Adequate audio
Good connectivity options
What I'd change
Final thoughts
Overall, the Bomaker Odine V Soundbar is a good speaker for adding more dimensional sound to your TV to create a surround sound home theater speaker, The sound modes allow you to tailor the sound to the type of show you are watching. The volume is adequate but the lack of a subwoofer port to attach a subwoofer even if one is not included is IMHO a miss. Regardless, it is a decent bang for the buck.
Price: $109.00
Where to buy: Bomaker website (Use coupon code: GADGETEER38 to save 30%. Expires 2/28/22)
Source: The sample for this review was provided by Bomaker.