We use affiliate links. If you buy something through the links on this page, we may earn a commission at no cost to you. Learn more.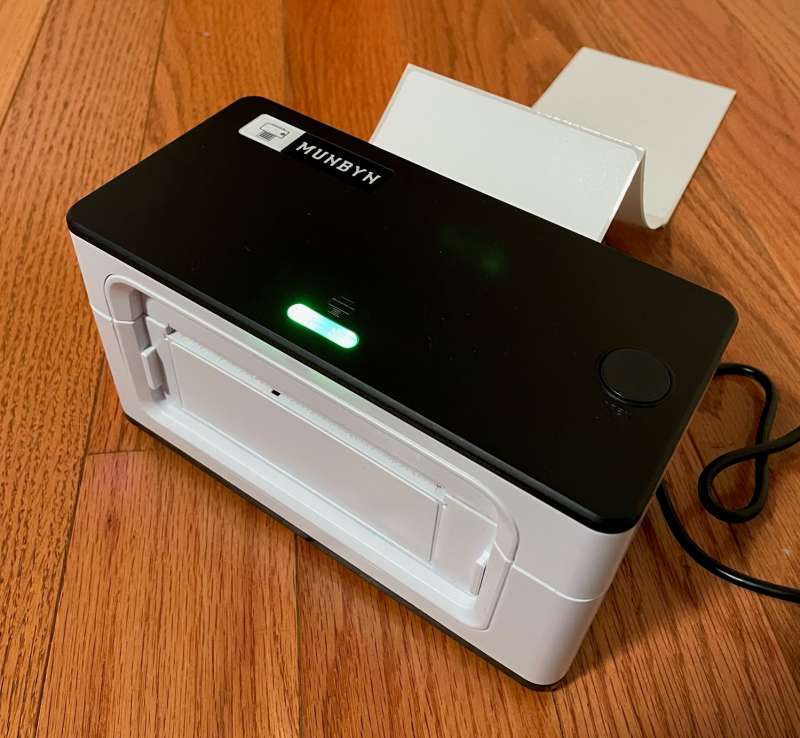 REVIEW – As more and more commerce is conducted using various forms of shipping, printing labels has become a way of life, particularly around birthdays or holidays. The Munbyn ITPP941 4×6 thermal printer exquisitely fulfills this need! Let's have a look.
What is it?
Munbyn's model ITPP941 is a thermal printer that connects to a computer through a USB cable and prints on thermal paper.
Hardware Specs
Direct thermal printing
203/300 DPI resolution
150mm/sec maximum printing speed
40-110mm paper width
0.06-0.254mm paper thickness
24V, 2A power supply
TPH 30km printing life
USB connection
3.5 x 4.5 x 7.5-inches printer dimensions
1.83lbs printer weight
What's in the Box?
Munbyn ITPP941 printer
Power adapter
Power cable
USB cable
USB-C to USB-A adapter
Memory stick with printer drivers and documentation
Sample adhesive labels
Quick Tip card
User Guide
Contact card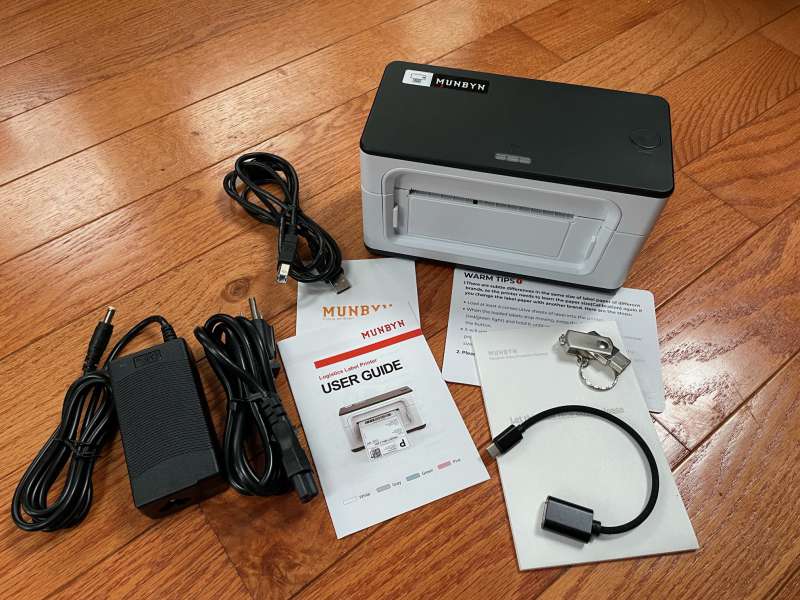 Design and Features
Anticipating the need to ship or return anything from your Holiday revelry? Munbyn's label printer to the rescue!
Munbyn generously sent the ITPP941 printer and an ample supply of 4 x 6-inch labels.
The printer's box.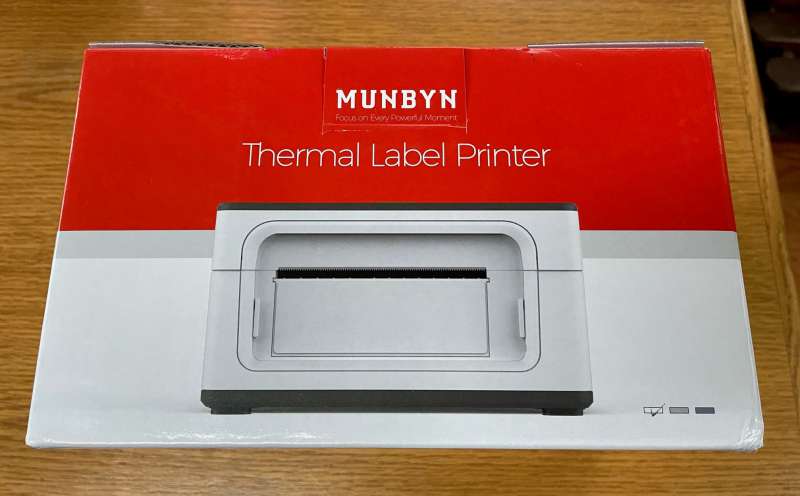 Heavy foam protects the printer and contents from bumps and bruises along the way.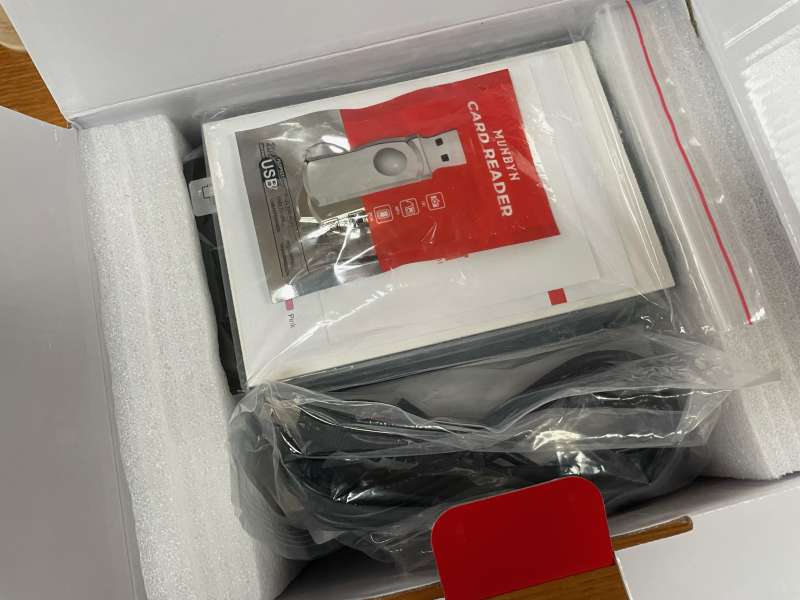 The printer's power supply is equipped with a 3-lobe "Mickey Mouse style" grounded power socket and cord.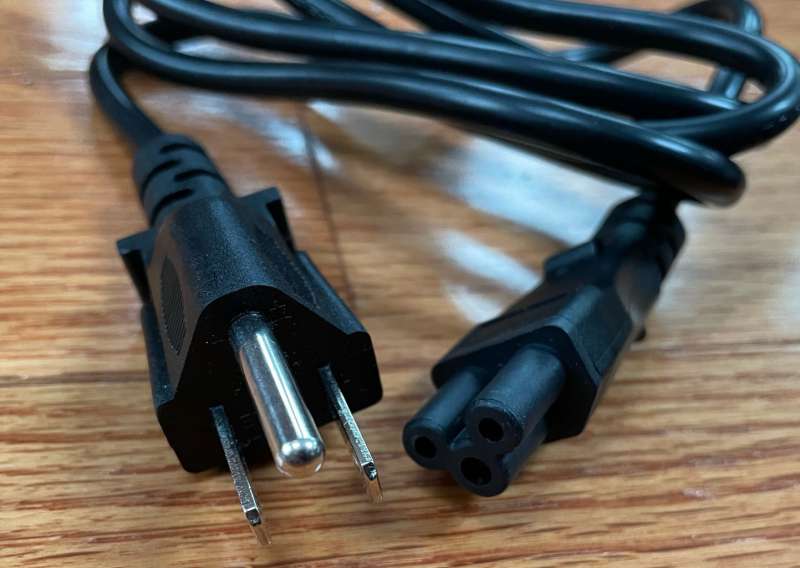 Power connection to the printer is through a coax socket adjacent to the USB-B data connection.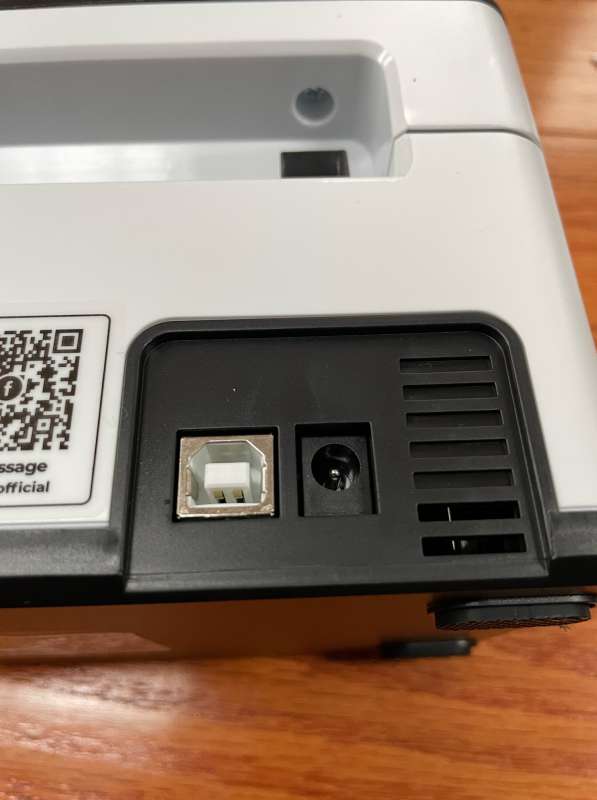 The power supply…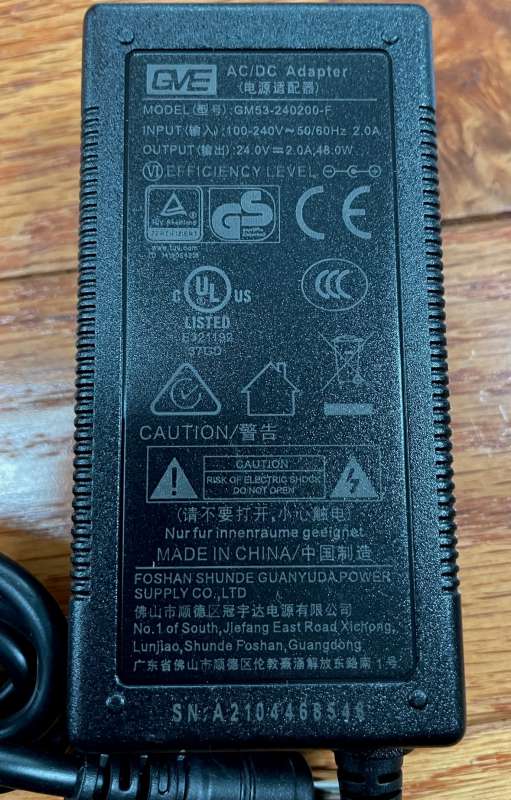 And the always important power switch…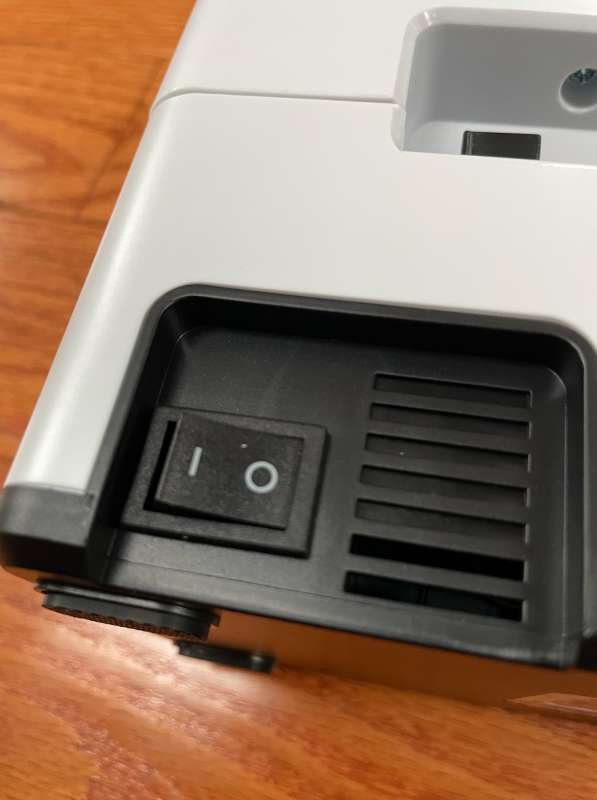 Also included is a handy-dandy USB-A to USB-B cable to connect a computer to the printer. The printer does not support wireless printing.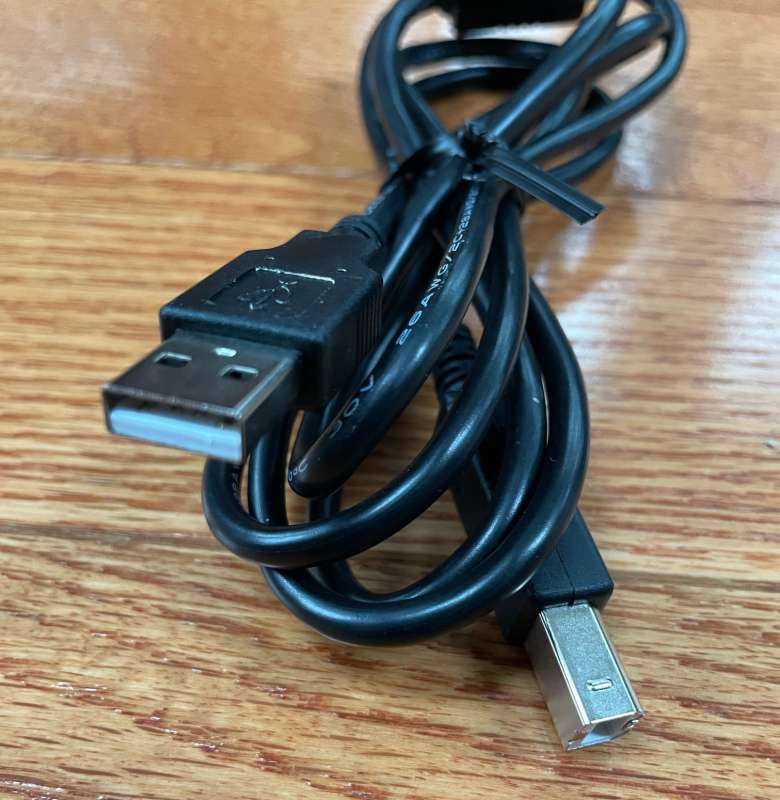 Should your computer use a USB-C interface, Munbyn conveniently includes an adapter. Nice touch.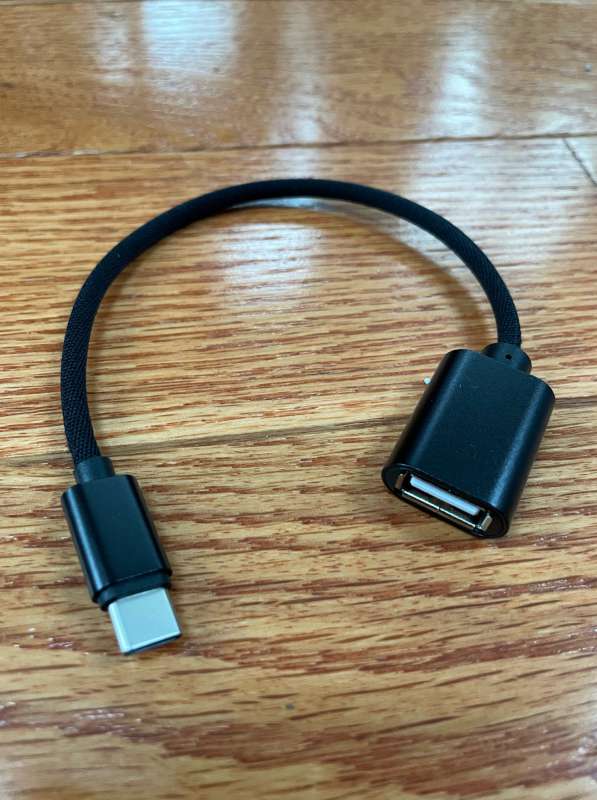 Drivers are conveniently included on a very welcomed USB memory stick. I had no problems loading the drivers on a Windows 10 PC.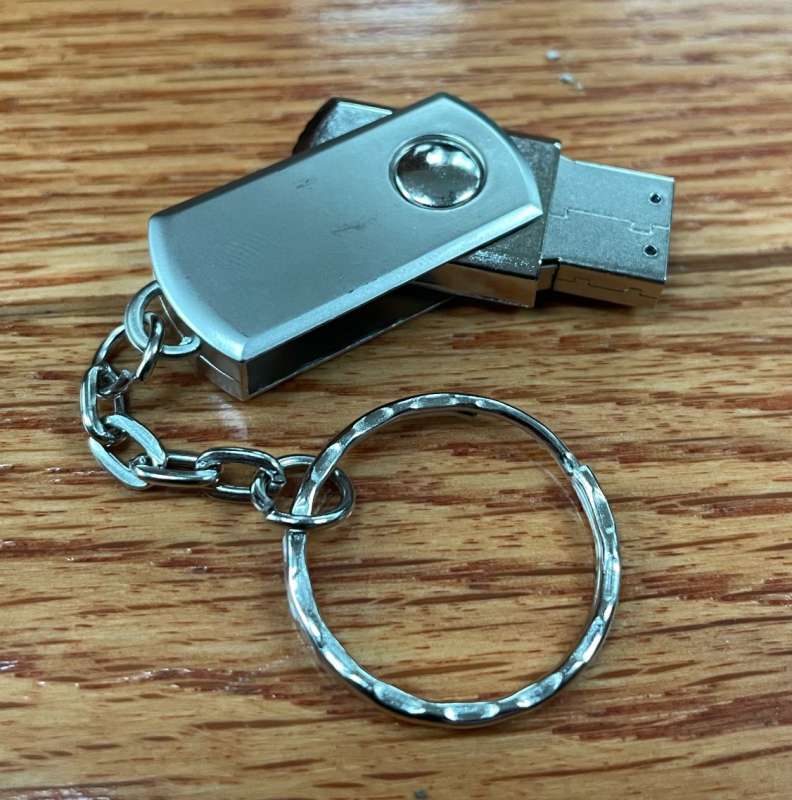 To make matters even easier, Munbyn's User Manual includes links to videos that help walk through installation and printing issues. I'm sure you've seen plenty of videos promising help with an issue, only to find you've wasted 15 minutes listening to someone ramble, and either glossing over the issue you wanted to solve, or making the solution seem enigmatic or esoteric. Nope, not with Munbyn! Their videos are quick, efficient, and helpful.  You can have a look at a few of their videos here, here, and here. Well done, Munbyn!
Support is only a QR code away…
The printer opens easily for loading, moving the paper guides, and cleaning.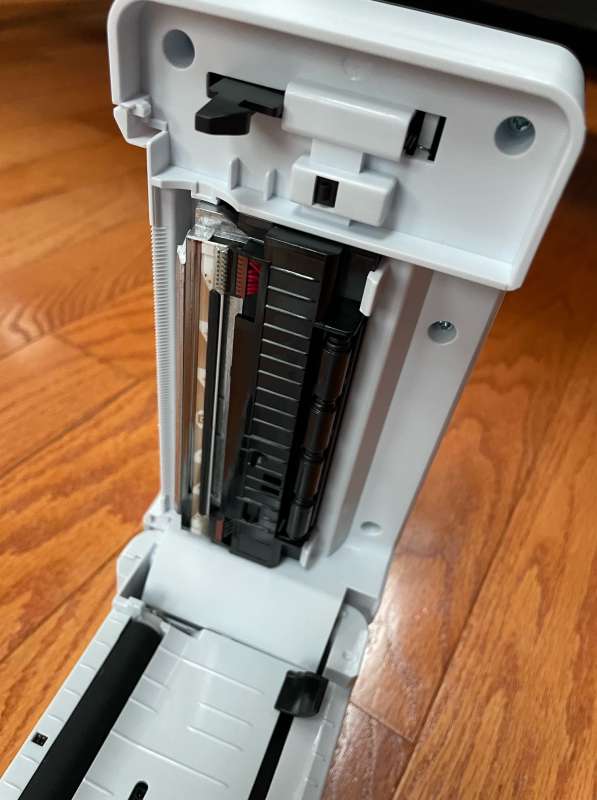 The printer accommodates media from 40-110mm (1.6 to 4.3-inches). Adjustment is as simple as sliding the paper guides to the correct width.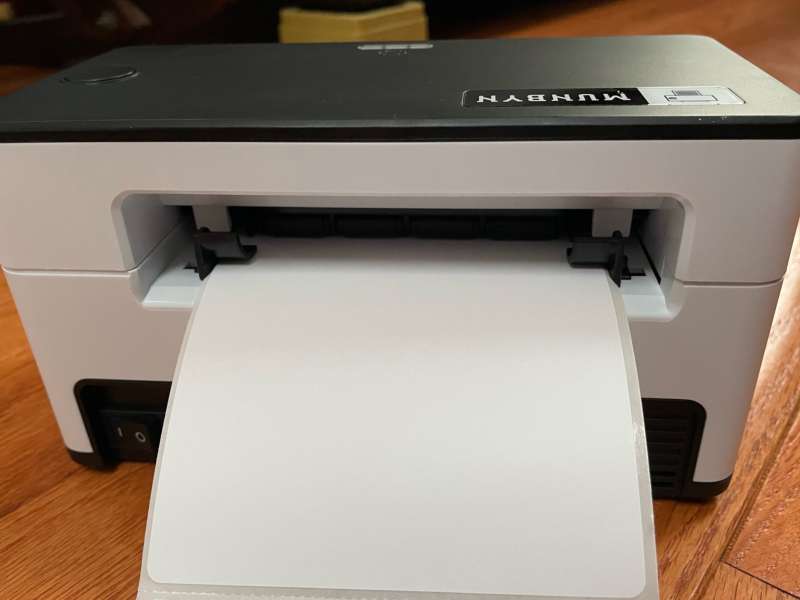 The green illuminated button on the top indicates if power is turned on and, when pressed, advances the paper to the next label.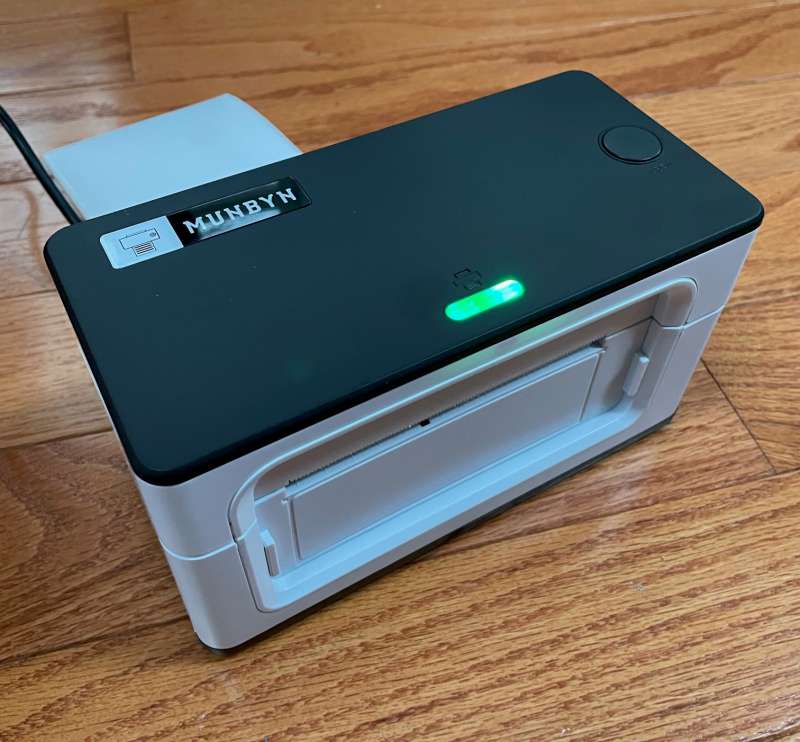 Most shippers can provide full-page labels. Should that be the case, printing is simple – just make sure the page orientation is correct and print away.
If the label you want to print is an odd size, Munbyn suggests using screen capture software, Acrobat, for example, to grab an image and manipulate it to create a full-page document, PDF, or image. The first few times I used this technique it seemed a bit cumbersome, but it's simple and it works. A little practice and I'm confident I could streamline this process to a few seconds per label.
Printing was extremely fast at less than two seconds per label. At this point, I'm not in the habit of printing dozens of labels at a time, but it's easy to see the utility of being able to do so.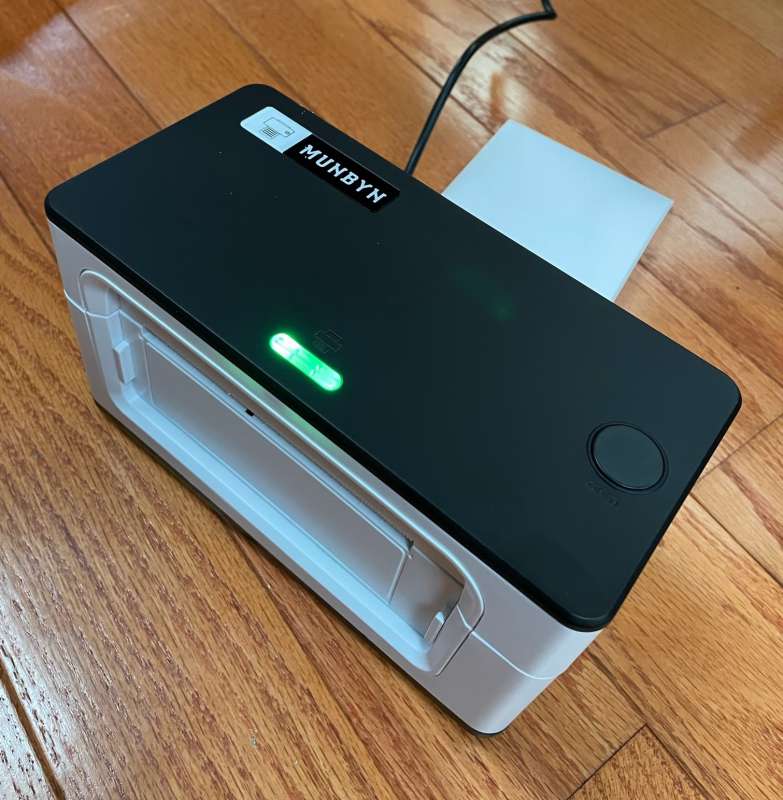 Note: the image below is a sample label and is intentionally blurry to prevent giving the U.S. Postal Service a headache. A real label prints much more clearly. Real labels from the printer were clear and I doubt any bar-code or QR code scanners would have any difficulty reading them.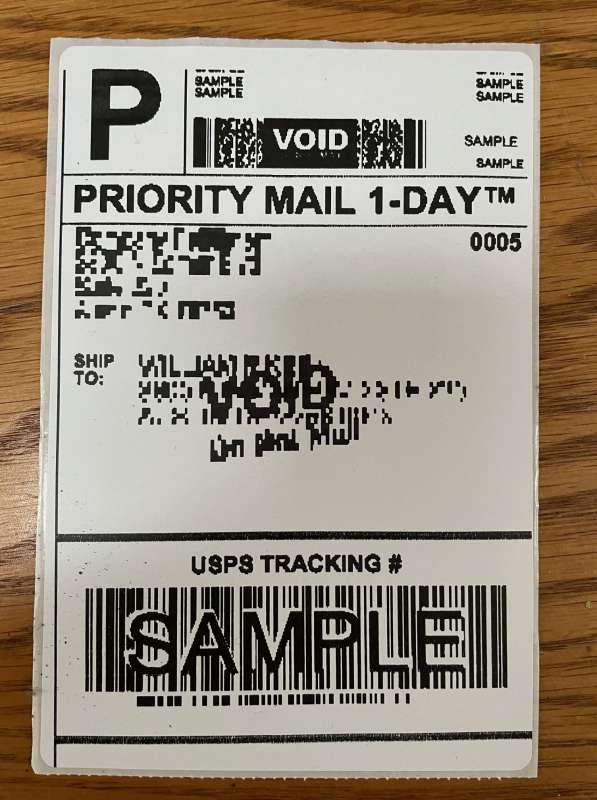 Images or content that contains large black areas have a bit of "fading" from top to bottom but are generally good. Here are "Fragile" and "Handle with Care" stickers to illustrate…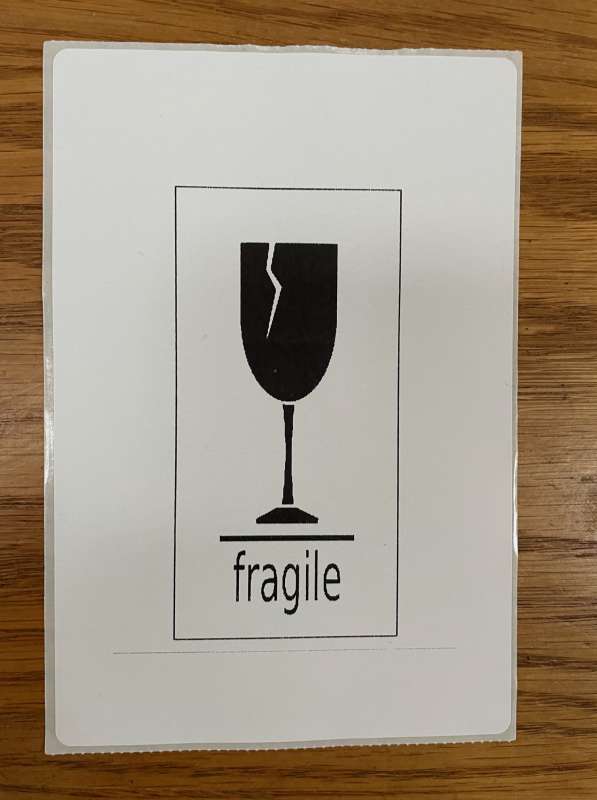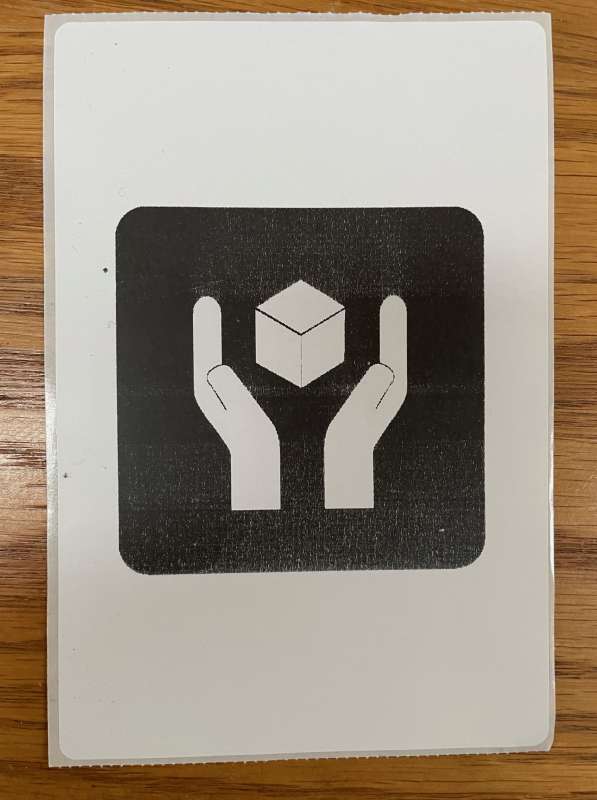 I should note that the ITPP941 printer uses no ink, but does require the use of thermal paper. The print surface can become very hot so use care when loading or when opening the top for cleaning.  Also, should your printing application need to be subjected to high temperatures, there is a possibility that the paper could darken so exercising care is warranted.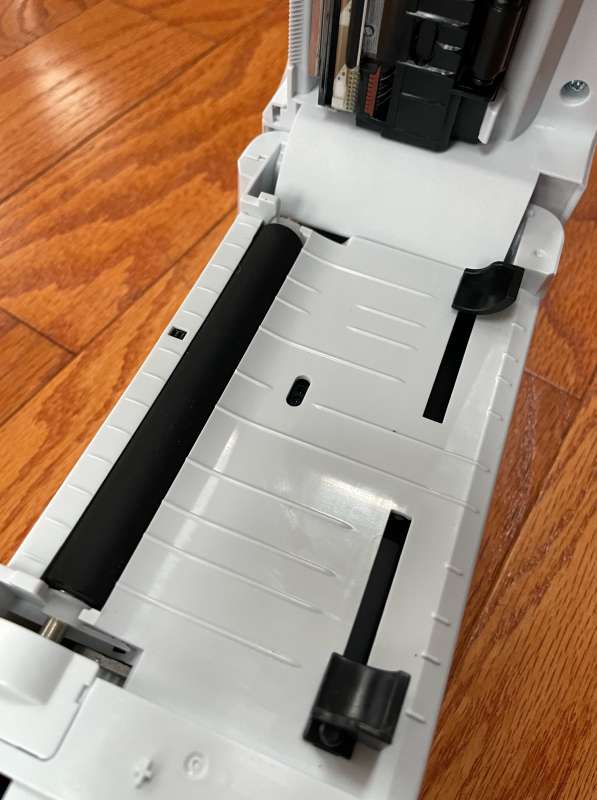 What I Like
Very easy setup
Lightning-fast printing, less than 2 seconds for a label
What I Would Change
Final Thoughts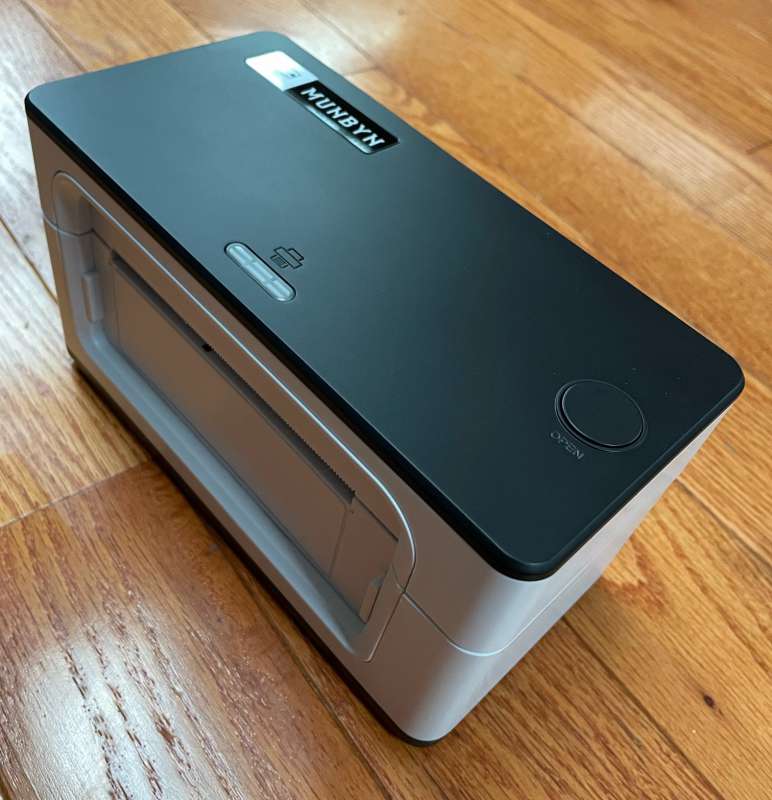 Gone are the days of printing on standard paper, needing to cut or fold origami-style, then tape tape tape.   I can't express how pleasant it is to print a label, peel off the backing, and slap it onto an envelope or box! The ITPP941 is easy to set up, use, and is crazy fast! Thank You, Munbyn!
Price:  Munbyn: $177.99. Amazon: Pink – $161.99, Black – $187.99, White – $159.99
Where to buy:  Munbyn, Amazon
Source: The sample for this review was provided by Munbyn.