We use affiliate links. If you buy something through the links on this page, we may earn a commission at no cost to you. Learn more.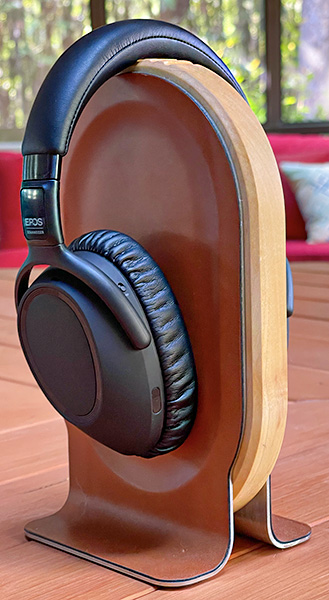 REVIEW – For millions of Americans, working from home has become the new norm (I hate that term). It's my new norm, anyway. As we try to make our home and mobile offices more accommodating, we constantly look to upgrade and improve working conditions. Since most home office workers have to use video software for meetings, good headphones can become a necessity. Call quality, active noise canceling (ANC), and customizable settings can determine whether a headphone helps or hurts your online situation. Worldwide audio company Sennheiser has created EPOS—a division catering to office and mobile professionals. The Adapt wireless Bluetooth headset (headphone) is the flagship of EPOS's do-it-all headphones.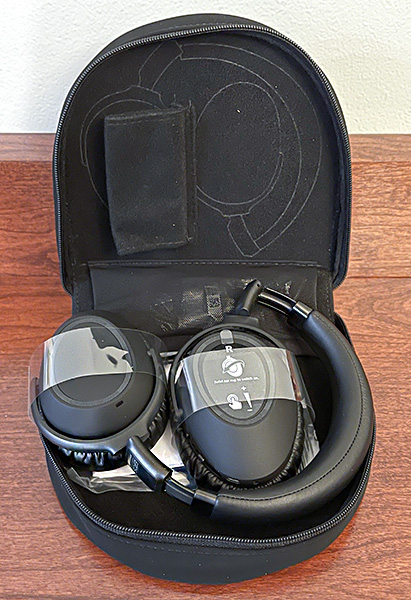 What is it?
The EPOS Adapt 660 over-ear Bluetooth headset utilizes AI to maximize call clarity, stereo audio, and adaptive ANC. The built-in mics use machine learning to improve clarity as the headset is used. The Adapt 660 is also certified for Microsoft Teams that can be accessed with a one-button press.
The Adapt 660 is lightweight and comes with a zippered, cloth-covered hard case. An outdated micro-USB to USB A charging cord is also included.
Bluetooth is built-in, but EPOS included a separate USB A dongle for multi-point connections with Microsoft Teams and also for PCs that do not have Bluetooth. Note that the dongle comes in either USB A or USB-C. I received the USB A dongle—useless for my Apple MacBook Pro with its 4 USB-C ports.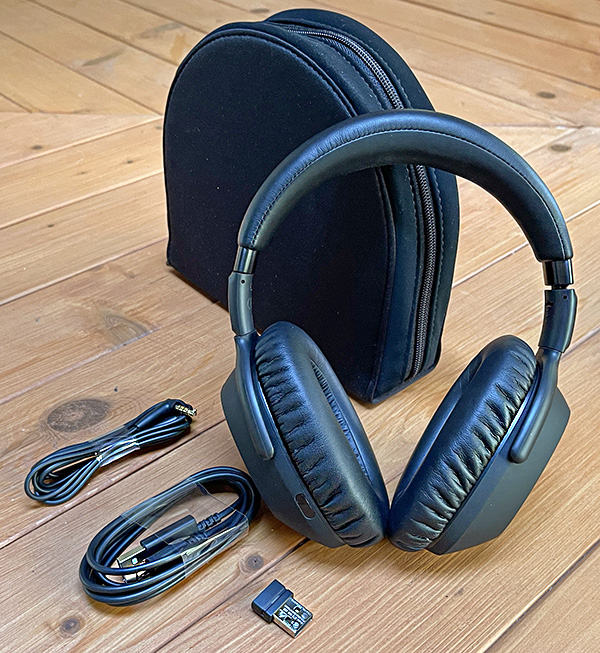 Specs
Touch control
Active Noise Cancelation
aptX
Standby time: 360 hours
Charge time: 3 hours
Color: Black
Weight: 8 oz.
Speaker: Dynamic closed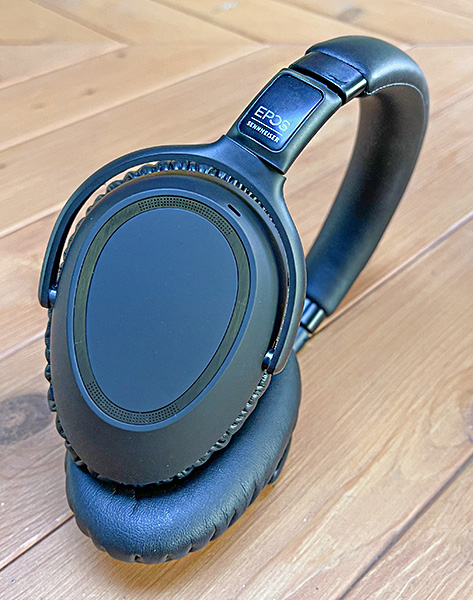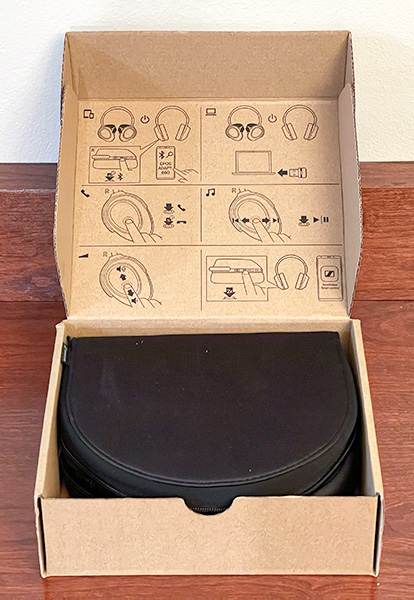 Design and features
When the EPOS Adapt 660 headset is opened, it quickly becomes apparent how much this headphone can do. It's a bit overwhelming with its steep learning curve. After attempting to set it up with the almost useless Quick-start guide on the box lid, I had to go online and download the multi-page manual PDF. I don't know if a retail version has a printed manual, but EPOS did not supply one in my box.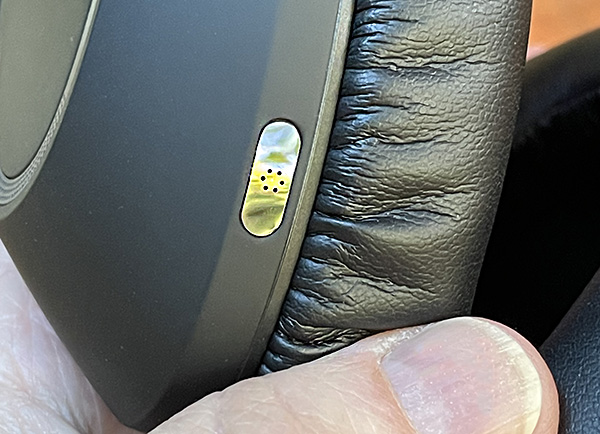 The Adapt 660 has just a few buttons on the right ear cup, but the ear cup's flat surface is a touch-sensitive area that can be tapped or swiped for various functions depending on whether you are listening to music, on a call, or in a video conference using Microsoft Teams. 
Note: The company I work for does not use Microsoft Teams for conferencing so I was not able to test its built-in features. However, the Adapt 660 can use competing video conferencing tools, but it's not built-in as MS Teams is. If your office uses MS Teams, this single feature could be the reason to consider the Adapt 660.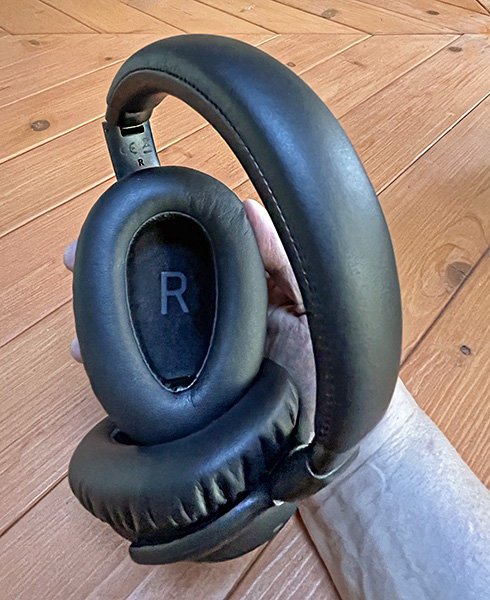 The headset is mostly plastic with softly padded ear cups and headband. It reminds me of Bose headphones in both look and feel. Don't let the plastic put you off. The Adapt 660 is a premium headset. It feels solid and well constructed with no squeaks or loose-fitting parts. Comfort is great. It should be since these are designed to work all day. Head clamping pressure is just enough to keep them from shaking loose, without becoming too tight. Unfortunately, the ear pads are not replaceable.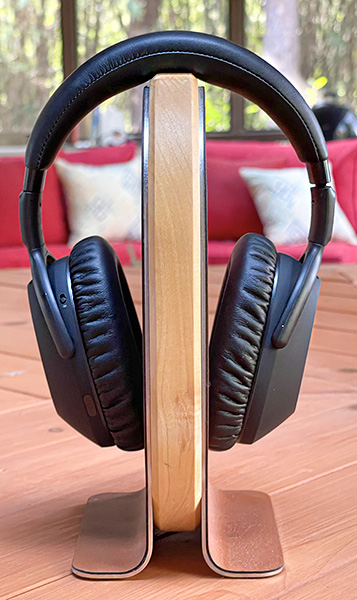 The headband is adjustable, but my head requires the largest setting. I have a big head, but I know many people with larger noggins, so fit may be an issue if you are on the large side.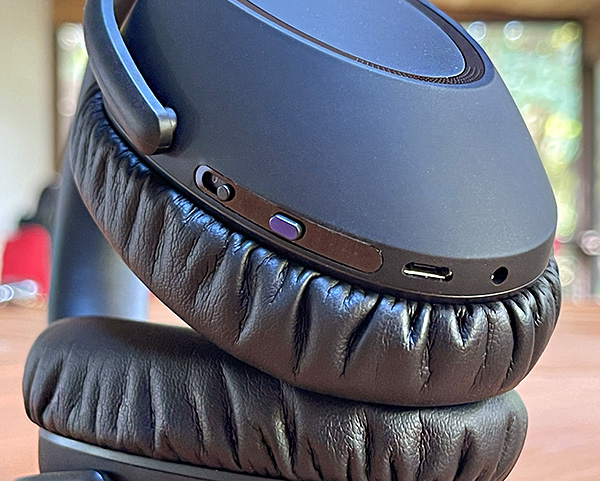 The right ear cup has all the controls. Along the side are the ANC button, Bluetooth pairing (or MS Teams activation) button, micro-USB charging port, and audio port. The other side of the right ear cup has a lone Bluetooth on/off (but not pairing) button.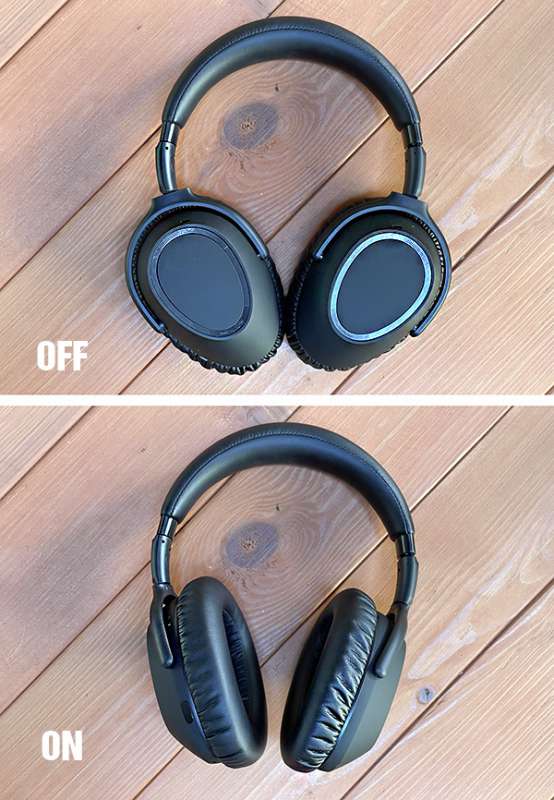 To turn the Adapt 660 on, just turn the ear cups as if you are putting them on. To turn off, turn the ear cps so they are flat. Genius!
The right ear cup has a capacitive touchpad that performs different functions. When listening to music, swiping and tapping can adjust volume, skip or repeat tracks,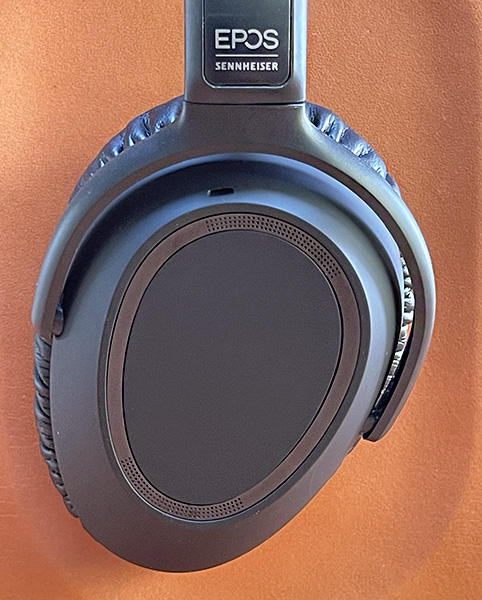 If you are on a phone call tapping and swiping can answer or end a call, reject a call, put a call on hold, mute and unmute the mic or redial the last number. I won't get into it here but the downloaded manual explains what action performs what function. As I said, there are a lot of functions with a steep learning curve.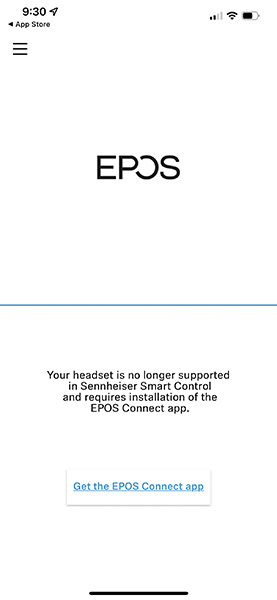 The Adapt 660 (and other EPOS headsets) uses the new EPOS Connect app (Android and iOS, Windows, MacOS). The smartphone version replaces the older EPOS Smart Control app. The manual makes no mention of the new mobile Connect app—it only references the older Smart Control app.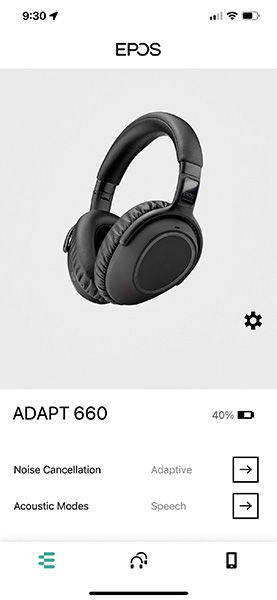 The Connect app has what EPOS calls "Acoustic modes"—basically predetermined equalizer (EQ) settings. Here is a breakdown:
Neutral: This setting has a somewhat balanced sound—equal EQ in the bass, middle frequencies, and treble.
Speech: This has enhanced mids and treble with reduced bass. It's not a good setting for music but it's great for phone calls and spoken audio.
Club: This is very bass-heavy—so much so, that it takes over the mids and treble. It's too muddy-sounding for my tastes.
Movie: This has a deeper but cleaner bass than the Club setting. Unlike Club, it doesn't overpower the mids or treble. Even though it's made for movies, I much prefer it for music listening also.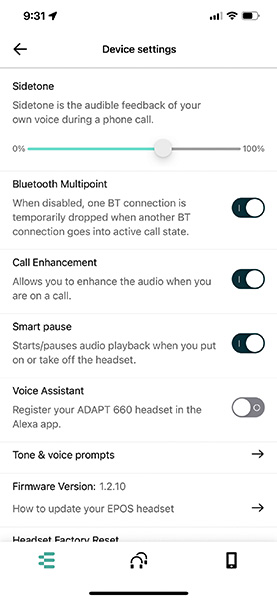 Director mode has customizable settings, each with three choices (or just turned off).
Boost:
Thump is for bass heads. Like the Club mode, it's too muddy.
Rumble has a more subtle, but deeper bass.
Voice kills the bass, making it good for audiobooks or podcasts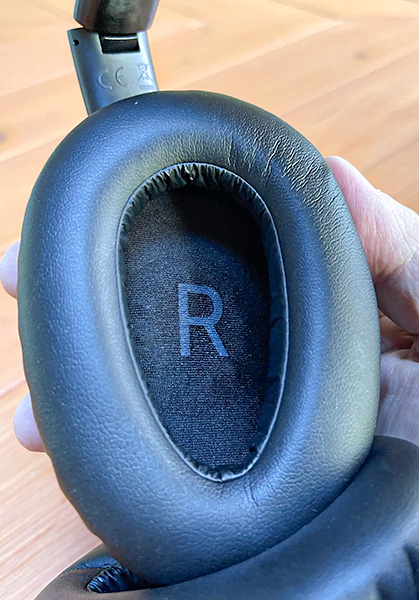 Spatial gives the impression of openness and depth—like you're in a room rather than wearing headphones.
Near: This is intimate, but shallow sounding, as if the speakers are close—what is known as near-field listening.
Medium: This one is subtle and I had trouble differentiating it from Off.
Far: This is the most satisfying Spatial setting. It's a bit gimmicky for music, but it's better for movies or video.
Reverb adds an echo-like effect. It's not that obvious and is more noticeable once turned off.
Low: This one was hard to hear when on.
Medium: This is also subtle and I could easily forget when it's on.
High: This is the most obvious and best effect—if that's what you want.
Dynamic Loudness Compensation adjusts volume based on surrounding noise
I found that after trying all the different EQ and audio settings, I would usually revert back to OFF on everything. Yes, the different settings can be fun, but when turning everything off, my first thought was always, "Now that's what it's supposed to sound like."
What I like
Excellent build quality
Decent mobile app

 

Certified for Microsoft Teams

 
What I'd change
Expensive
Steep learning curve for the settings and touchpad use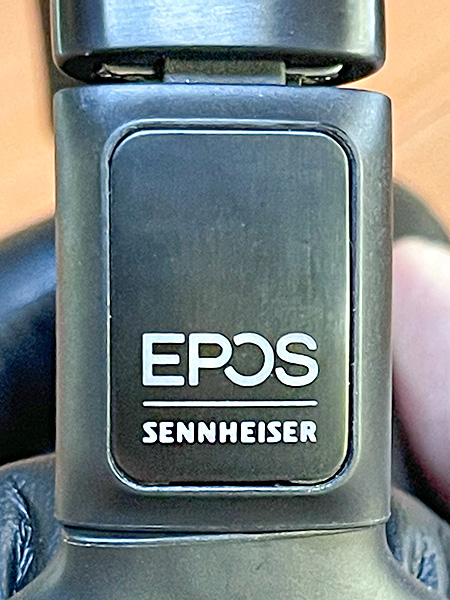 Final Thoughts
The EPOS Adapt 660 over-ear Bluetooth headset has many, many settings. While I appreciate the myriad choices for the professional, it feels like there are too many for a more casual pro like me. Give me ANC with decent audio. If I want more, I can use the iPhone itself. But I'm old-school. There are some power users out there that will appreciate the total customization of the Adapt 660. For them, EPOS has nailed it.
Price: $439.00 US
Where to buy: Amazon
Source: The sample of this product was provided by EPOS.