We use affiliate links. If you buy something through the links on this page, we may earn a commission at no cost to you. Learn more.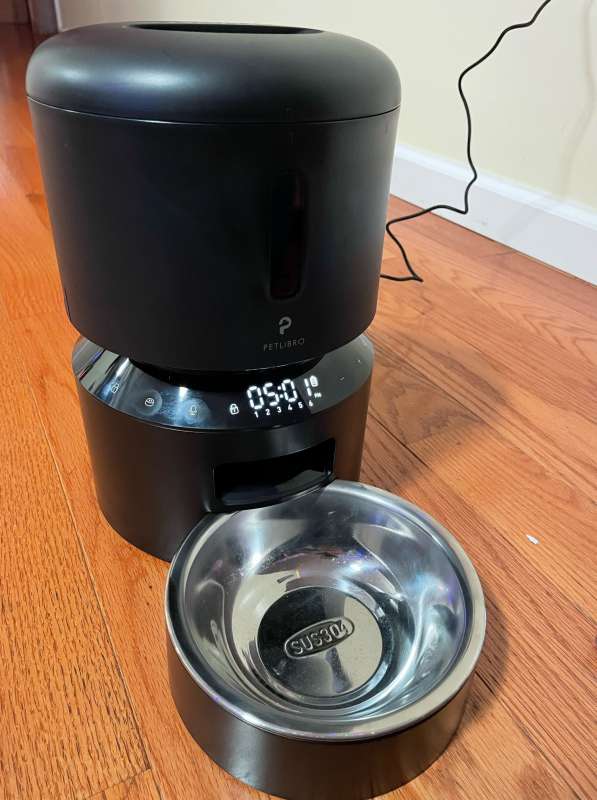 REVIEW – Someone once told me that one of Murphy's Laws states that there is a direct proportion between the value of a carpet and the likelihood that a cat will puke on it. My cat is a puke machine, but I love her anyway. Her vet recommends small meals throughout the day which is where PetLibro's Granary Automatic Pet Feeder comes into play.
What is it?
PetLibro's Granary Automatic Pet Feeder is a programmable system for small animals that dispenses up to six portions of food each day.
Hardware Specs:
3-liter kibble capacity
LED screen
Scheduled feeding up to 6ix times per day
Battery backup using three D-batteries (not included)
Voice recording function
5-volt USB-C  adapter, 110-240VAC input
80mA working current
Dimensions: 28 × 19 × 19cm / 11 × 7.5 × 7.5in
Weight: 1.5kg / 3.3lbs
0° – 55°C/32° – 131°F oprating temperature
What's in the Box?
Automatic pet feeder
Removable food bowl with holder
Power adapter
USB-C Power cable
Desiccant bag
User manual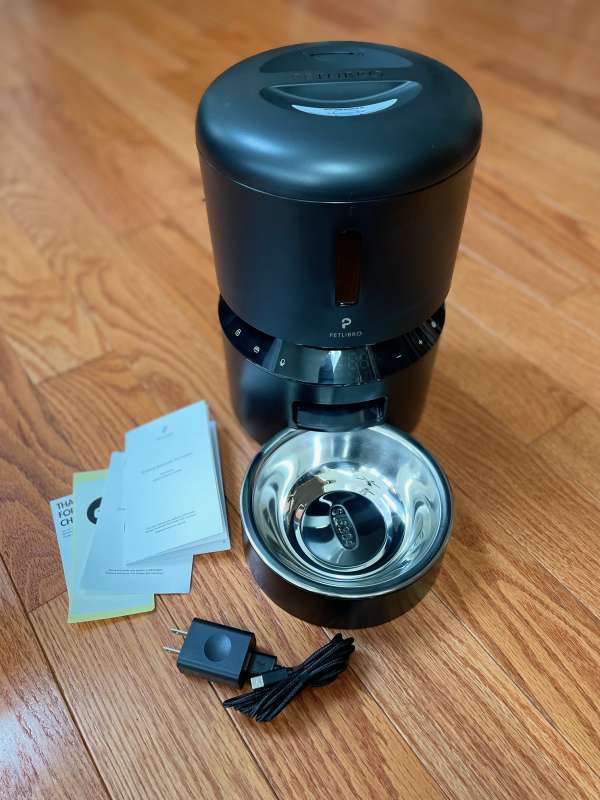 Design and Features:
The Petlibro Grainary Automatic Pet Feeder's box.
Packaging is mostly cardboard. It should be protective enough, given the feeder is made of sturdy plastic. I liked that the accessories and parts were stored in the food bin for shipping to reduce waste.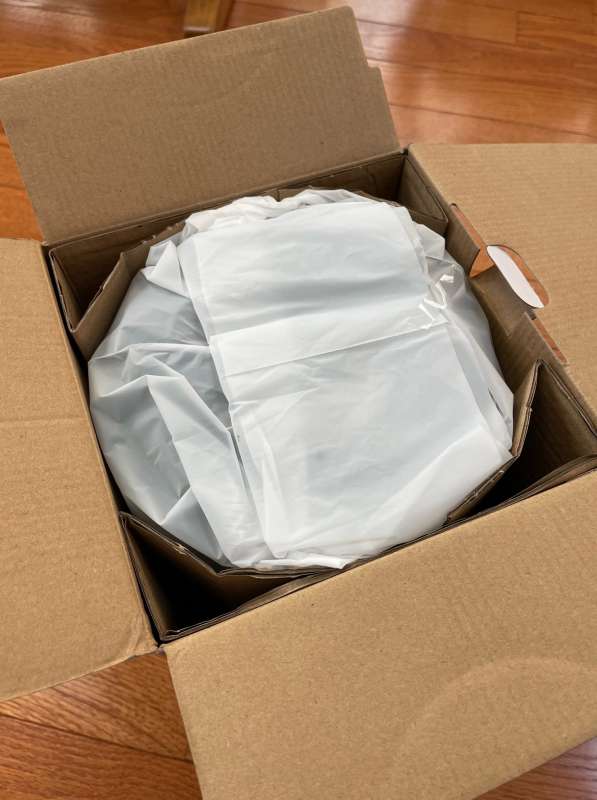 After unpacking, the feeder was assembled in minutes with no tools. Fit and finish are great!
Under the feeder's body is a battery compartment that houses three D-batteries to act as a backup should power be interrupted. This is very comforting to know that if I'm away, my kitty won't go hungry if my home's power goes out.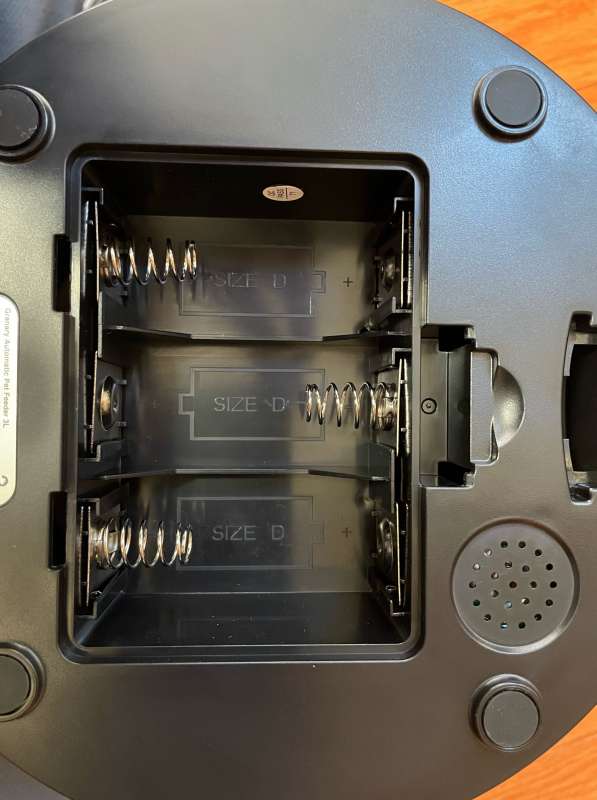 The power adapter is USB-C.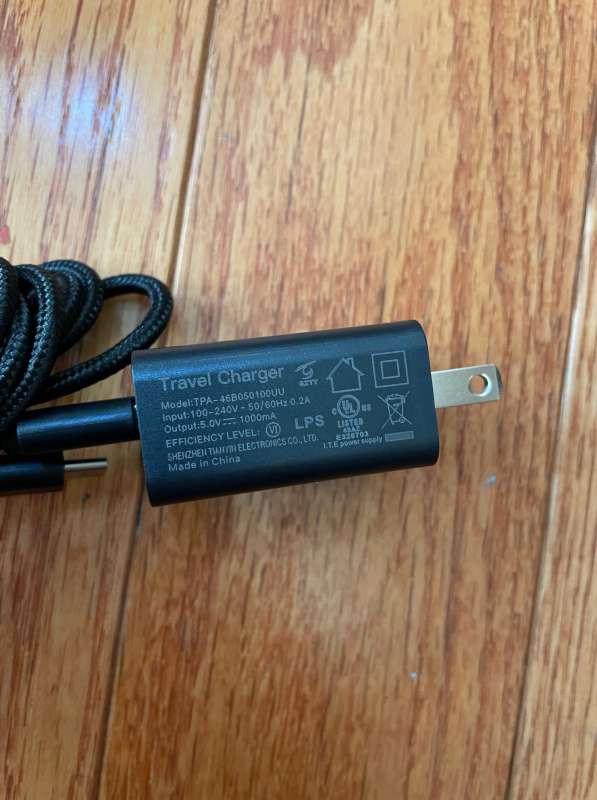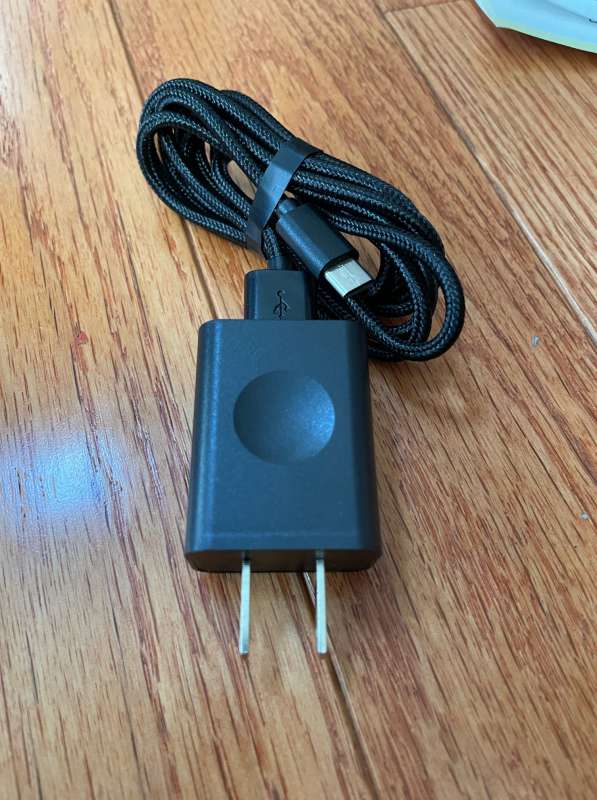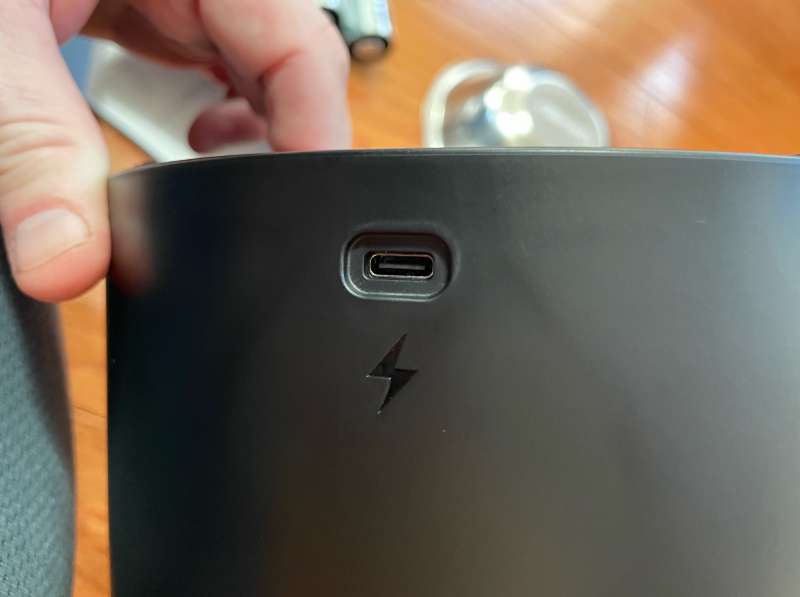 With the batteries in, the power adapter was plugged in and a white 7-segment LED illuminated prompting me to set the clock.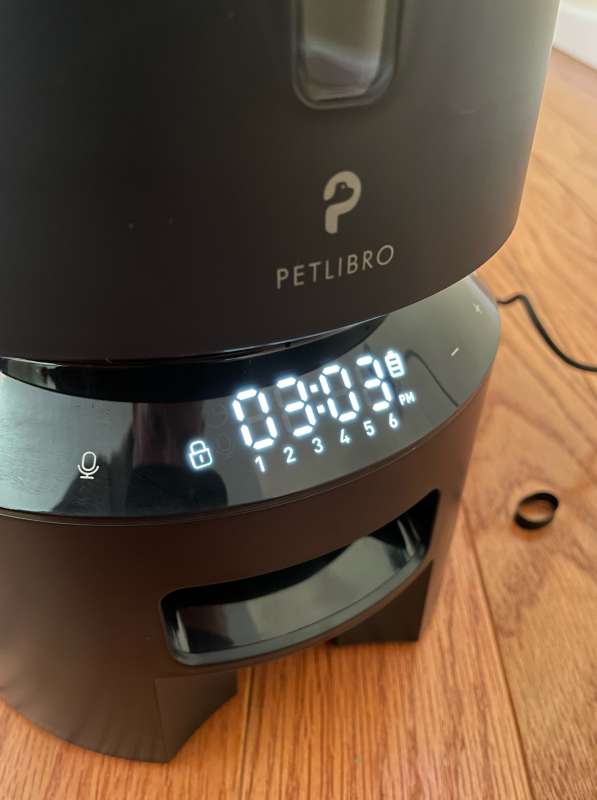 Programming was easy, stepping through hours, 10-minute and 1-minute increments. On devices like this, it's not uncommon for clock and programming settings to have only a single button to advance the settings. Not so with the Petlibro –  + and – buttons mean that even if you overshoot your intended settings, there is no need to go all the way around again to access the correct setting. Nice.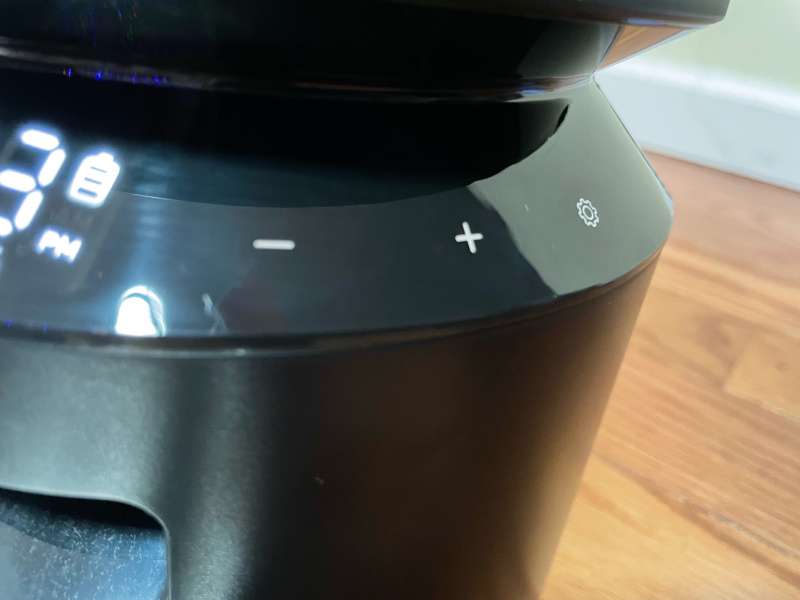 Next, I programmed all 6 feeding times. Starting at midnight, I added dispensing every 4 hours with the smallest portion of food.
Three liters of dry food can be added to the feeder's hopper, but it's important that the size isn't too big.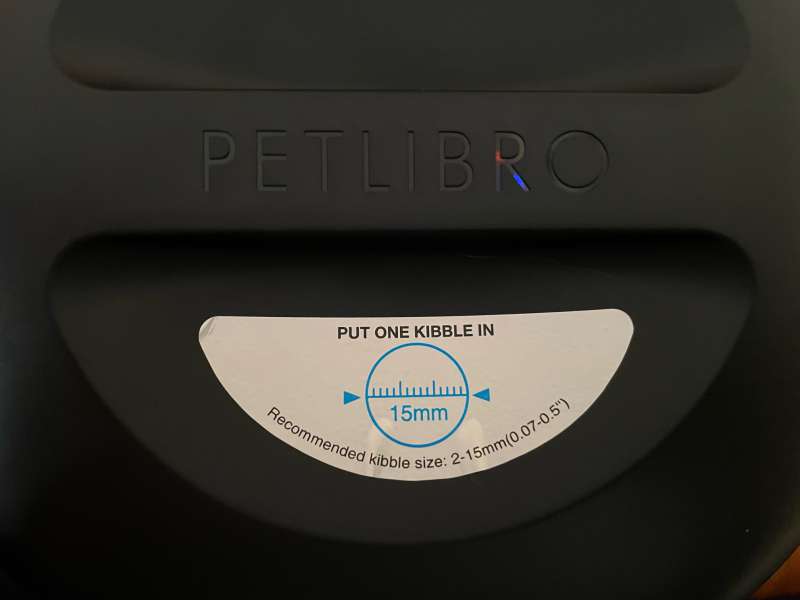 There is a little window to check food level, but it's a bit small to see clearly with dark-colored food in a black feeder.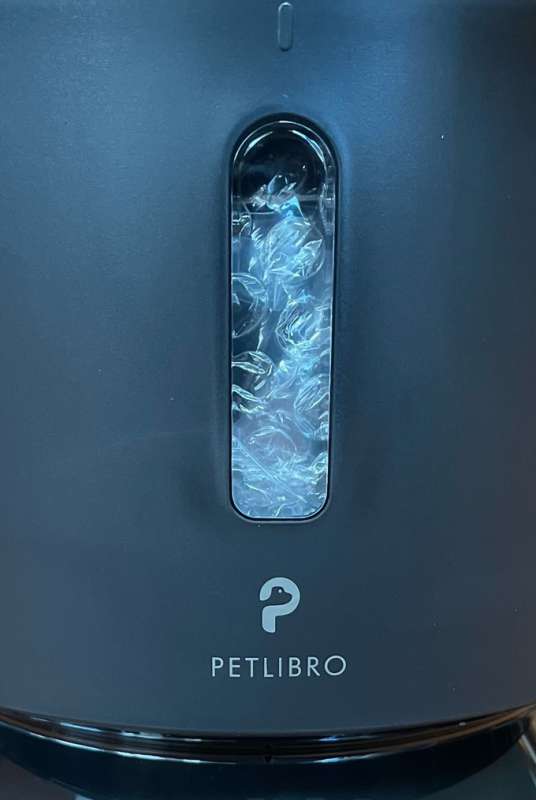 According to my cat's age and size, the Petlibro will feed my cat 1.5-ounces of food, about ½-cup each day. I tested and measured the amount of food and was happy to report that the amount is consistent from one day to the next. It's certainly more consistent than I would be scooping kibble from the bag.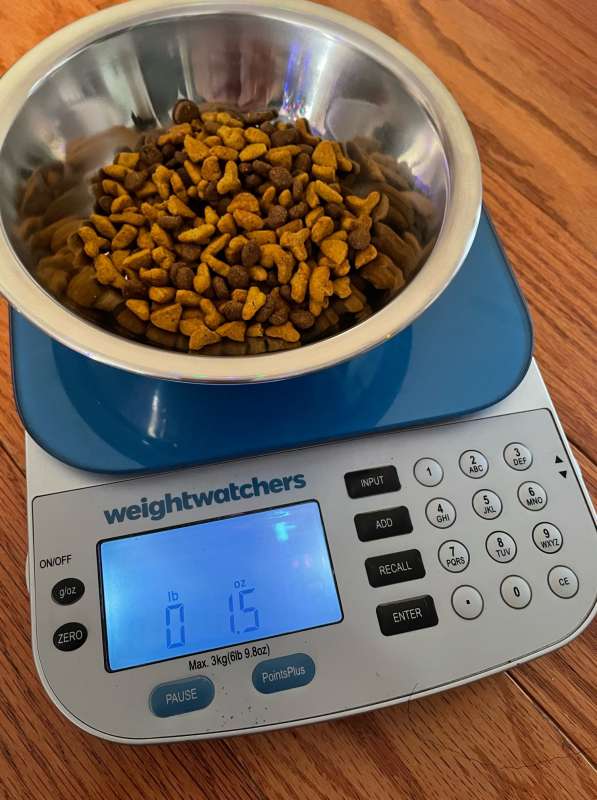 For me, the best feature of this feeder is smaller meals more often. My previous feeder dispenses meals every six hours, but with larger portions. Like many cats, mine tends to wolf down her meal as quickly as she can, upsetting her stomach and resulting in the inevitable puke cleanup. I hope that smaller meals more frequently (every four hours) will reduce the number of paper towels consumed in my household and a happier, healthier cat.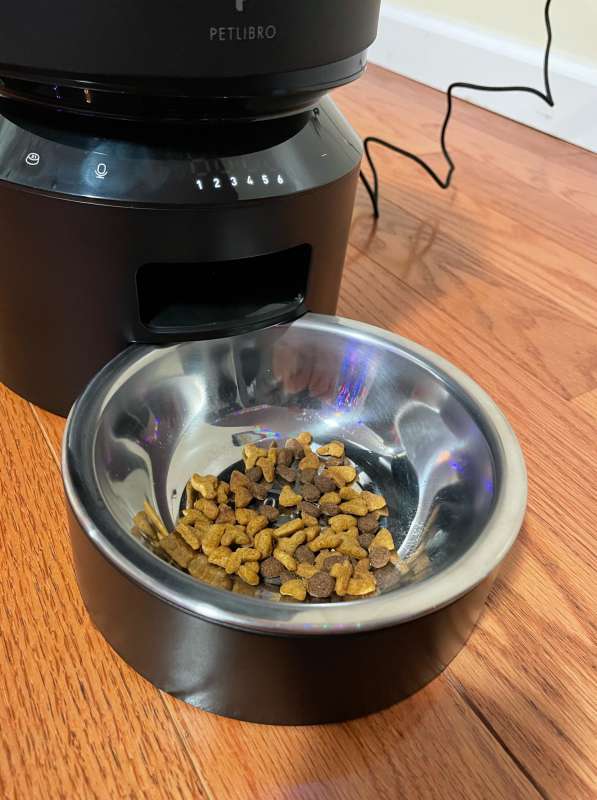 Should kitty or puppy need a little food boost, a manual feed button will dispense a little bit of food per press. I don't use it much, but it's good to have it there.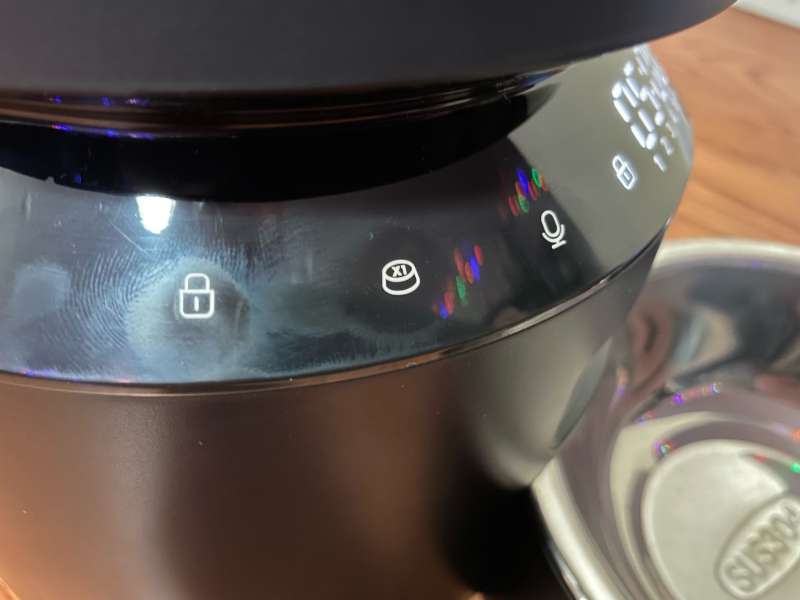 The bowl is stainless steel and is easily removable for cleaning without needing to lift or flip the feeder over. This is a major plus over other automatic feeders.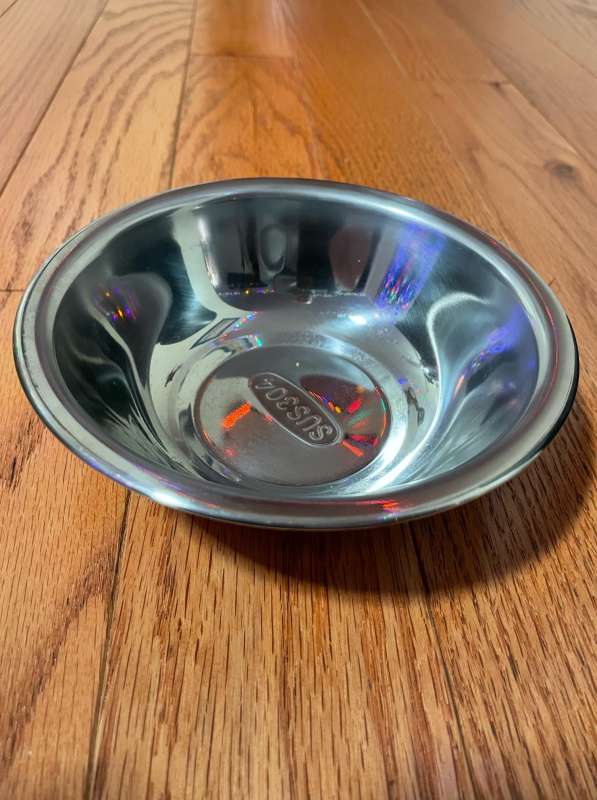 The bowl holder is also removable.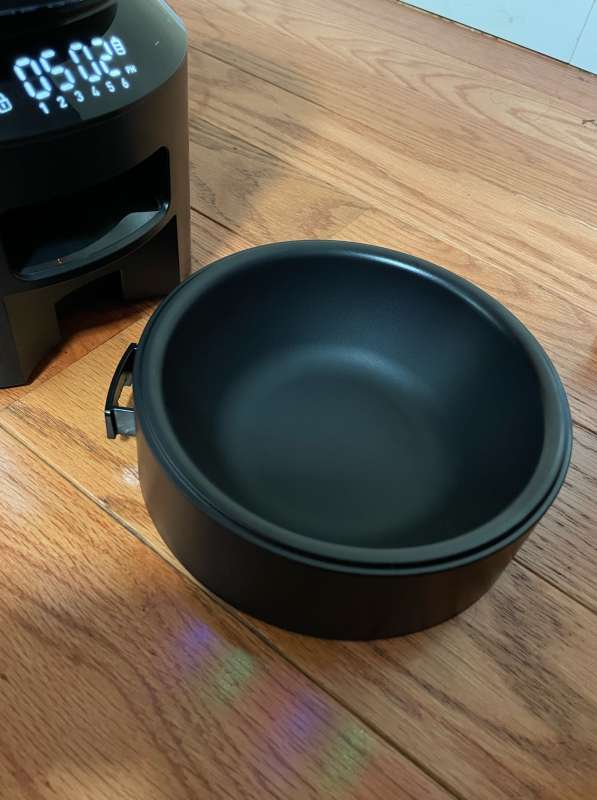 The hopper can be removed for cleaning. When on the feeder, it locks in place to prevent spillage if the feeder should be overturned by your rambunctious pup or curious kitty.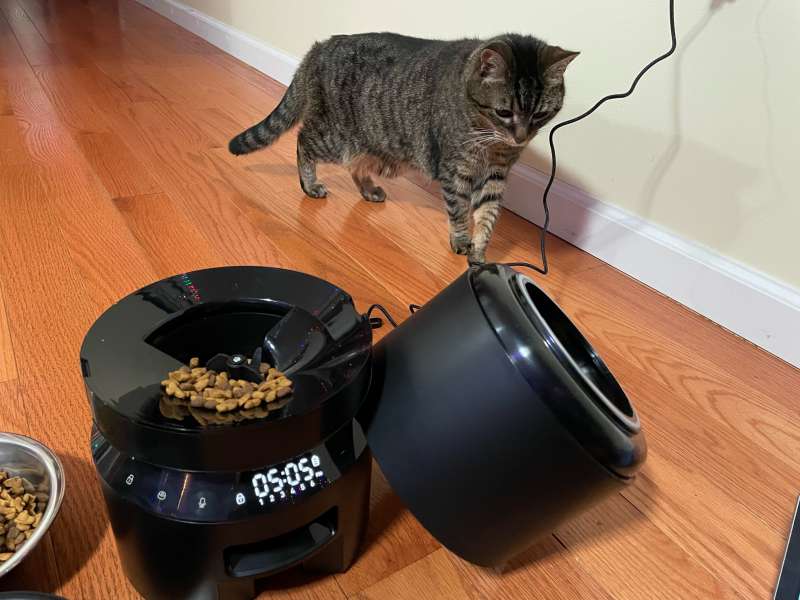 Under the locking lid is a desiccant bag to prevent the food from becoming moldy.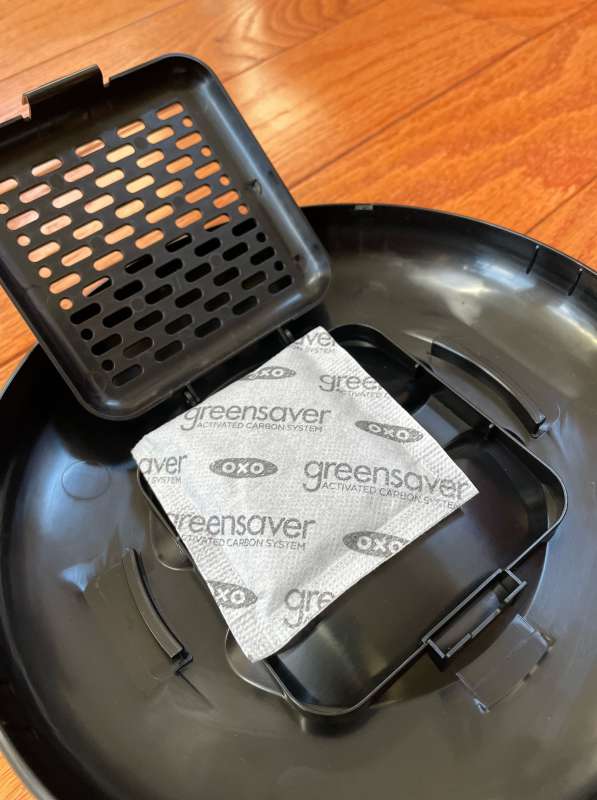 Button operation is automatically locked to prevent accidental feeding or messing up the time or programming menus, and from button-obsessed toddlers.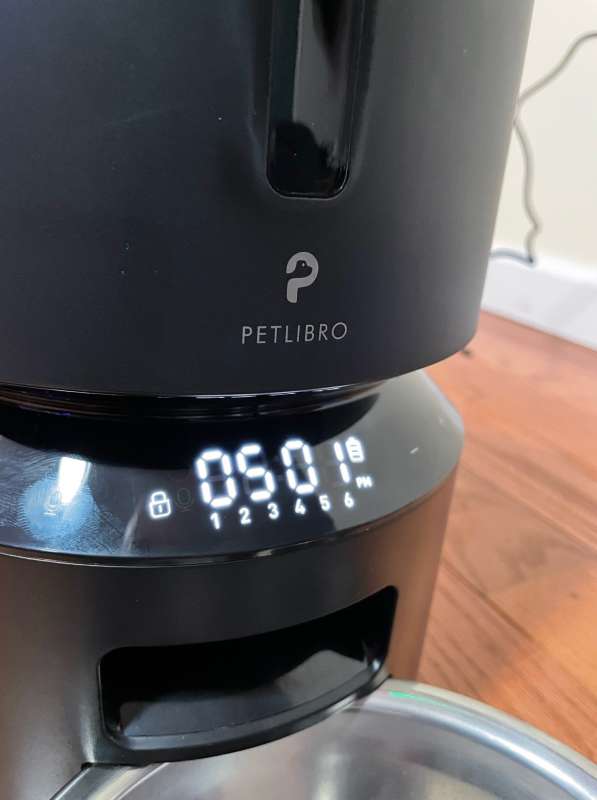 The Petlibro Grainary also has an interesting voice recording function. You can record a message of up to 30 seconds becoming your fur baby to mealtime.  The recordings can be programmed to sound up to 5 times per feeding or turned off entirely. The speaker isn't particularly loud, but it works and might be an interesting way to condition your kitty or puppy to come when they are called.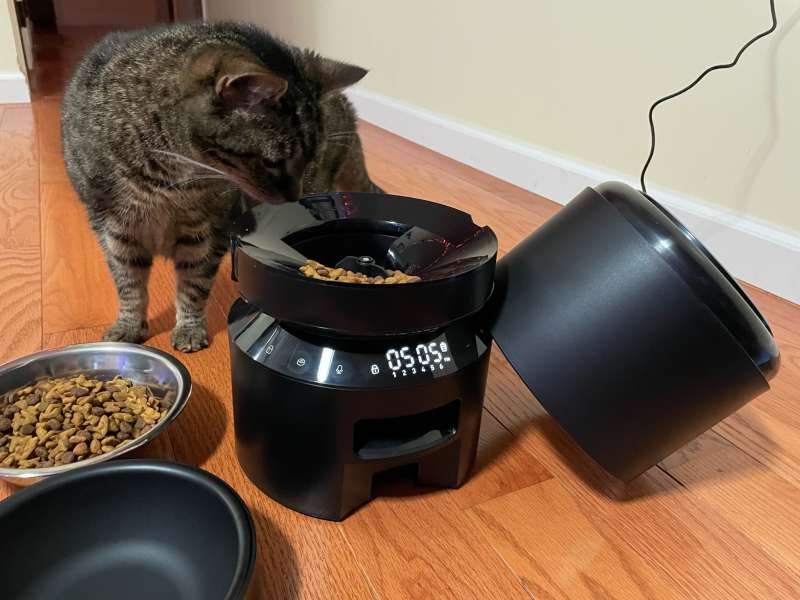 What I Like:
Six feeding times per day and consistent portion control
Easy disassembly for cleaning
Removable stainless steel bowl
What I Would Change:
A little bigger window to see the food level
A bigger hopper would be welcomed
 Final Thoughts:
The Petlibro Grainary Automatic Pet Feeder is as close as it comes to the perfect dispensing system for my cat. Portions are accurate and consistent and I hope it helps relieve my furry friend's upset tummy and the number of "cleanup in aisle six" experiences in my home. Great job, Petlibro!
Price:  $69.99 from Petlibro, $65.99 from Amazon
Where to buy: Petlibro and  Amazon
Source: The sample for this review was provided by Petlibro.