We use affiliate links. If you buy something through the links on this page, we may earn a commission at no cost to you. Learn more.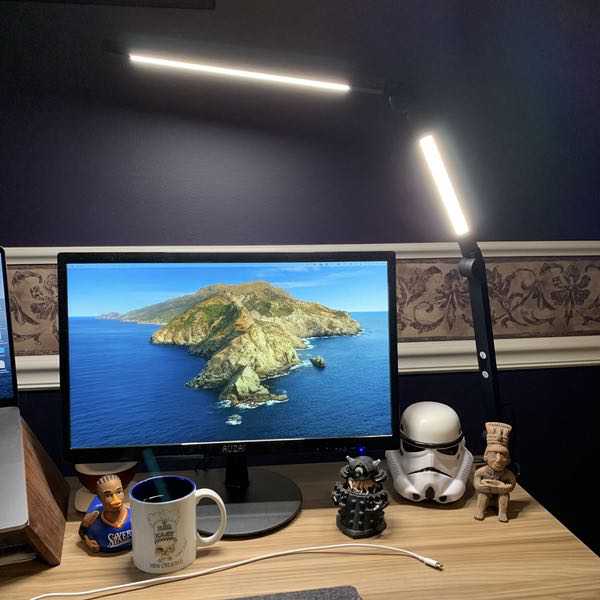 REVIEW – I dunno if you can fall in love with a desk lamp, but I really (really) like this one. The Eppiebasic Dual Desk Lamp features a bunch of neat design features that make it really useful in all the right ways. Never fear, dear readers… I shall illuminate you. To the review!
What is it?
The Eppiebasic Dual Desk Lamp is an LED desk lamp.
Hardware specs
Aluminum alloy construction
12W LED lights
Color temp 2700-6000K
Timer setting with 10 minute or 30 minute shutoff
Base clamp supports desktop up to 2.5″
2.2 pounds
Dimmable light function
Design and features
The Eppiebasic Dual Desk Lamp is a simple, purposeful design. It's got a clamp that attaches it securely to any desktop up to 2.5″ thick.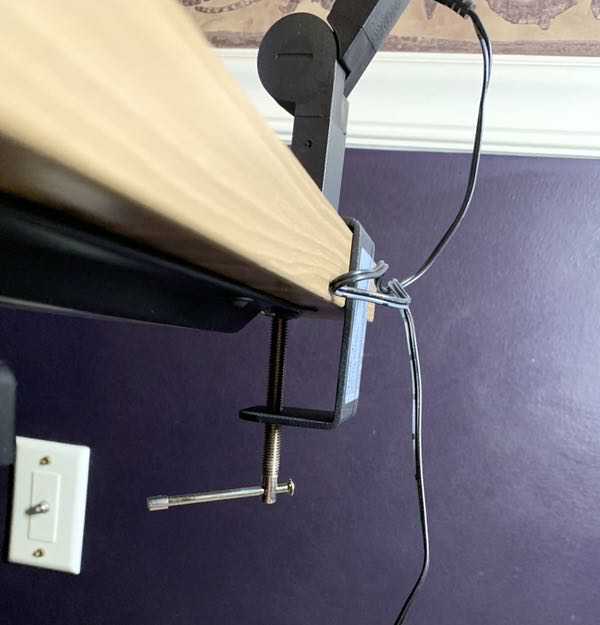 Your power plugs into the back of the armature. The power cable measures 55″ in length, which is great for adjustable standing desks like mine.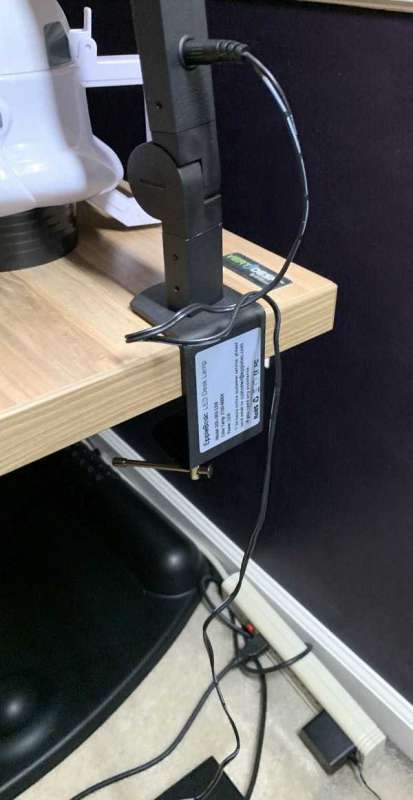 You have two control pads on the unit opposite the power plug. The lower pad is a multifunction power/brightness/timer control, while the upper pad changes the color temperature.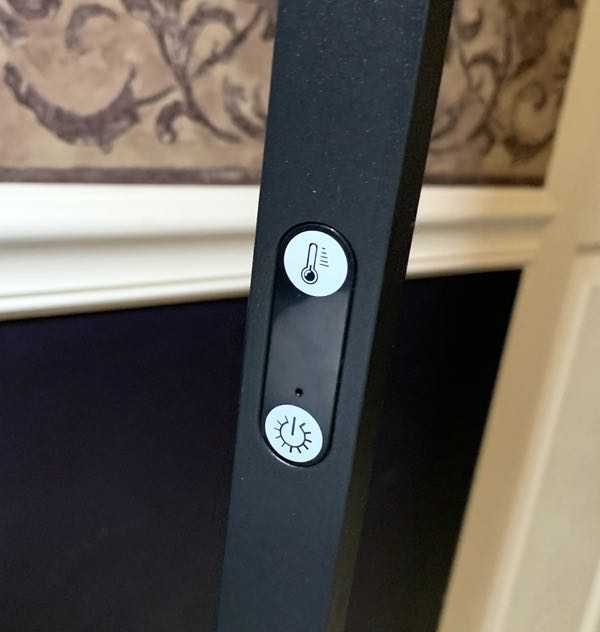 The magic happens in the armature and light design. You've got a 12.5″ base arm, a second 12.4″ arm with a 6.3″ built-in LED light, and a third 15″ arm with a 10″ built-in LED light. Every component has it's own articulation. I'd try to explain it to you, but the illustration from the product page does a better job than I ever will.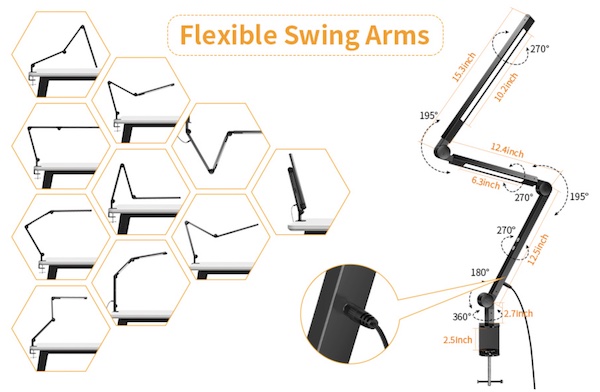 What this all means is that, for all intents and purposes, you can rotate and twist the two light bars into an infinite combination of positions and angles to meet your needs. The 40″ overall length is also great for getting the light up and over your equipment. Here I have the lights positioned behind my monitor, both angled out towards me.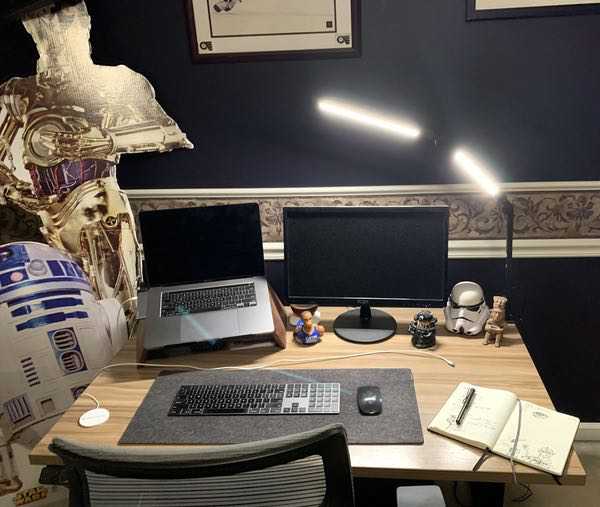 Here I rotated the main light bar to face downward over my workspace at an angle.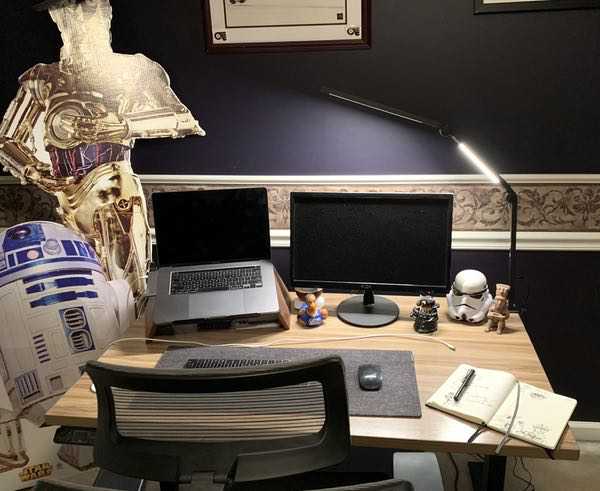 I could set them both up in a vertical orientation…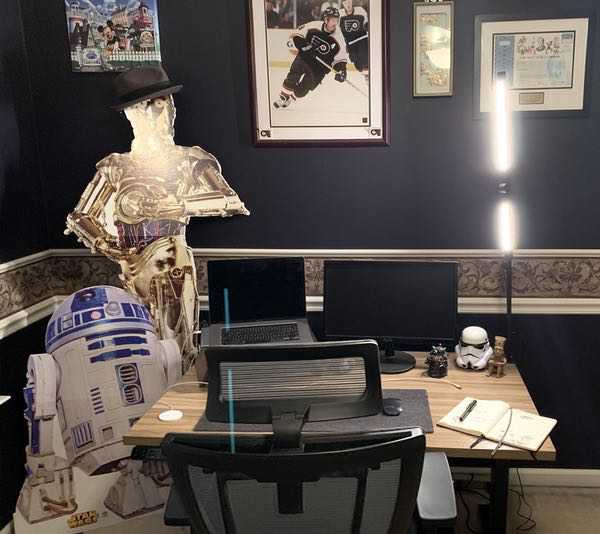 Or set the top bar at a 90 degree angle to the base to give me more room for a bigger monitor. The combinations are endless; all the closeup shots in this review were done by me twisting and contorting the lights to get good angles.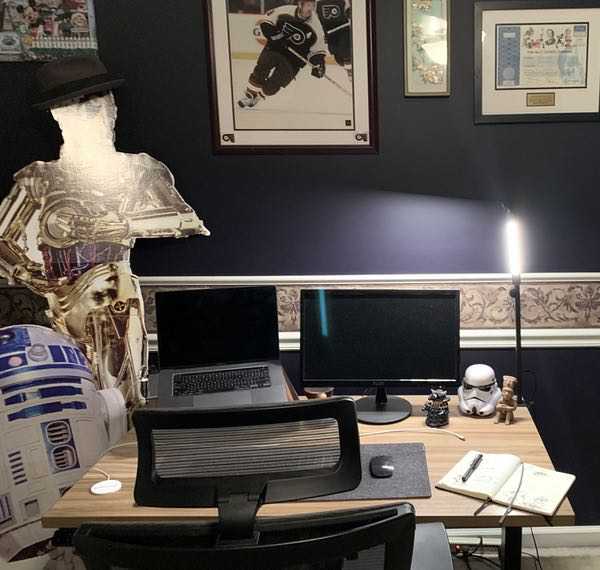 Once you get the lights positioned the way you want, it's time to play with the finer controls.
The multifunction power pad uses a quick tap to turn the light on or off. You can also double tap the light to set it to turn off after 10 minutes, and double tap again to set the timer for thirty minutes. Touch and hold the light and it will cycle the brightness up or down, depending on where you started (the light remembers your last settings to start).
The top pad is much easier to manage, and adjusts the color temperature from 2700K to 6000K (5 options in all). Here I turned my light in cool/bright white mode. Look at my stormtrooper's head for optimal reference: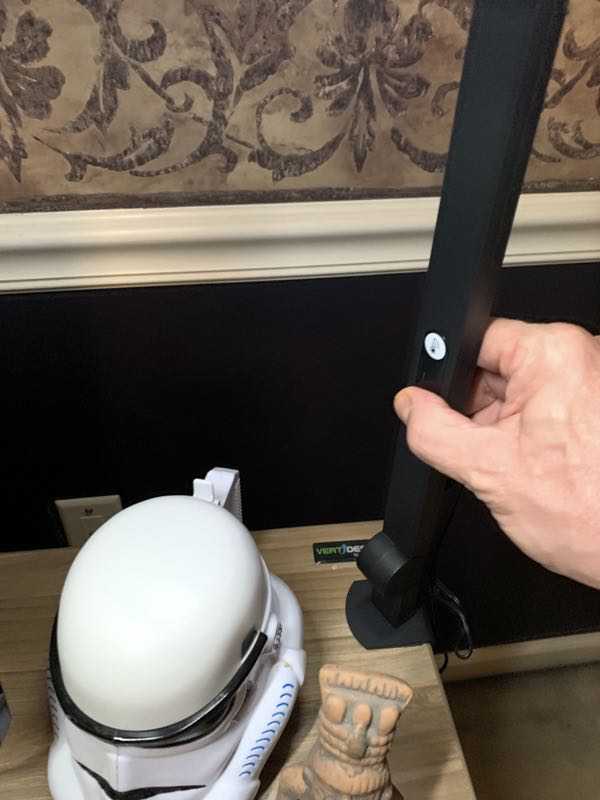 This would be the equivalent of daylight: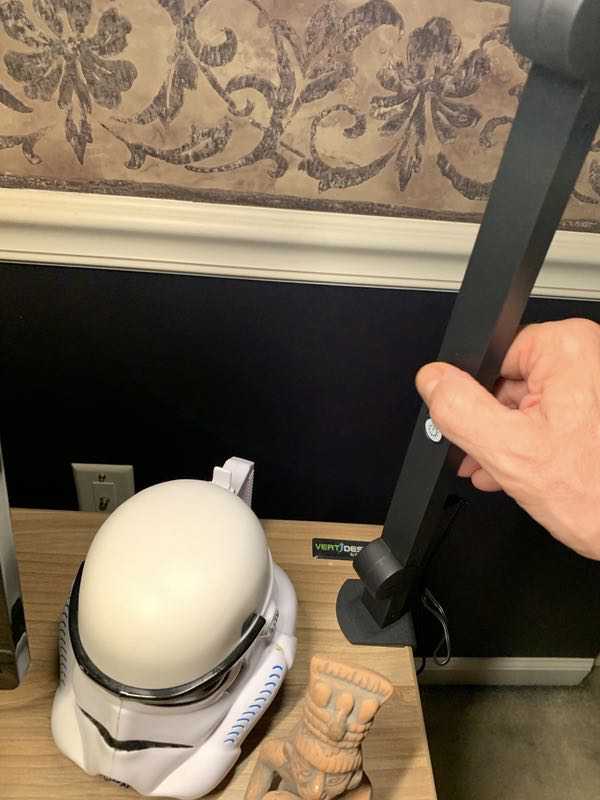 And this would be a warm light.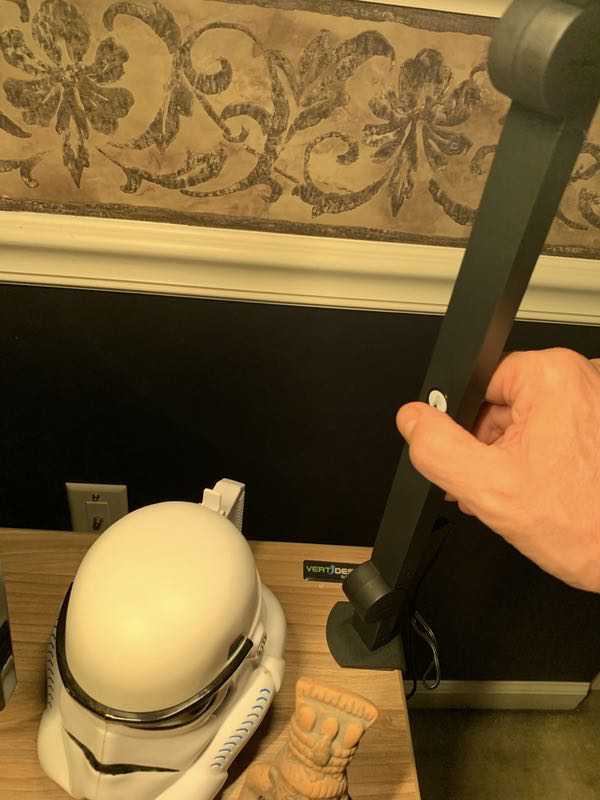 Performance
I love the simplicity and utility of the Eppiebasic Dual Desk Lamp, but there are some quirks in the design.
On the good side, I love the flexibility of the armatures & overall length of the lamp. It's hard to NOT find a positioning for those two lights that is useful, and the combination of brightness and light temperature control allows you to find a setting that is really comfortable for extended use.
You know what else is great about the two light bar setup? When you need some extra lighting for video conferences. Check this out. This is my usual setup, with the main light bar directed over the workspace and the smaller bar directed at me.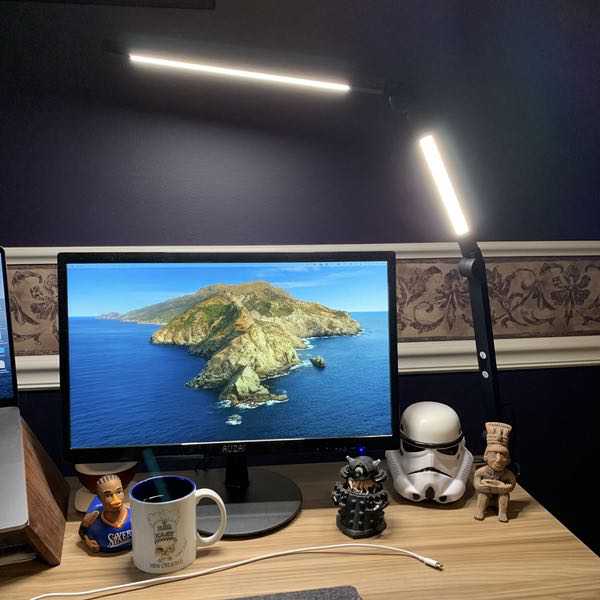 Here's me during a web conference, without the light on…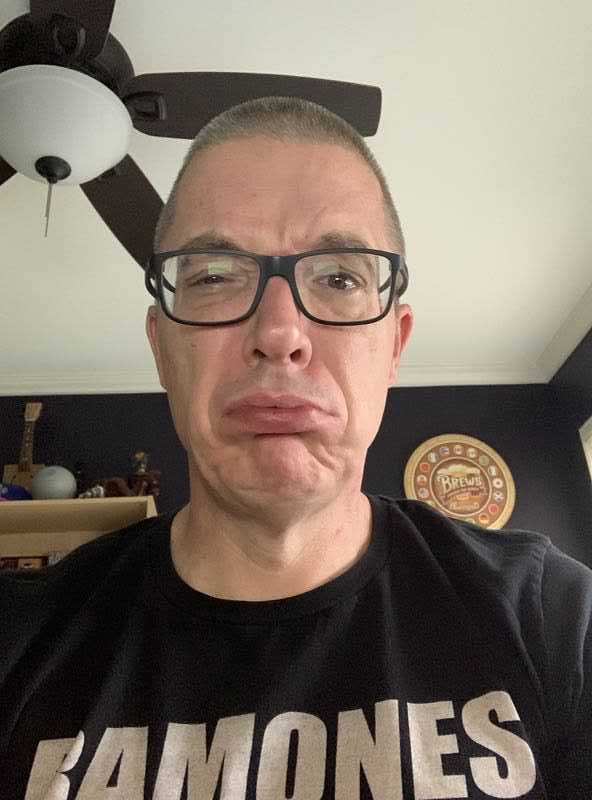 … and here I am with the light on. It's a little thing, but it does a nice job of lighting me up for the camera without having to rearrange my lighting situation every time I get on a call. And let's face it: I can use all the good lighting I can get for this mug.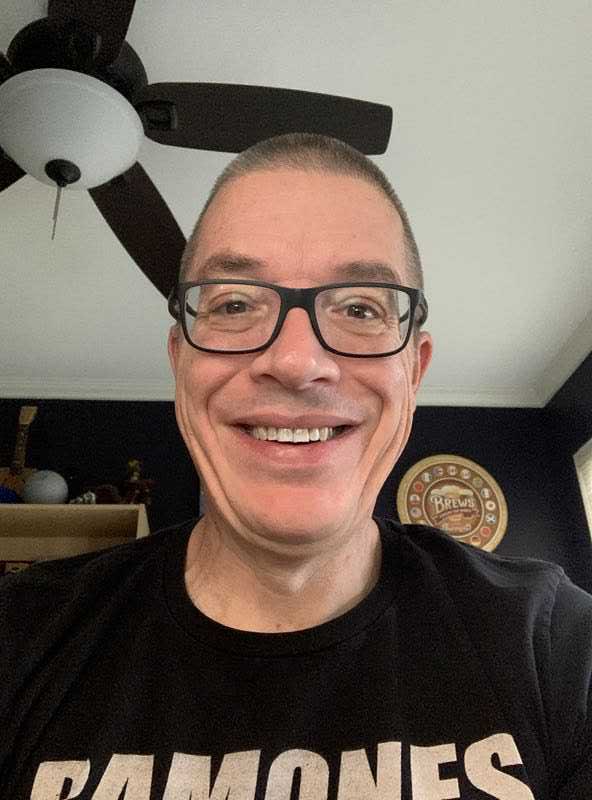 I also love that the designers positioned the power chord properly so that it doesn't interfere with the gymnastics of the lamp while you're rotating and positioning the thing. The extra length of power cable is also great. I reposition my standing/sitting desk multiple times throughout the day. I have yet to get the chord caught on anything.
The one big design flaw for me is that multifunctional power/timer/brightness control pad. That's a lot to expect from one button. It's reminiscent of those multifunctional tap/tap-hold/double-tap combos that make me crazy on wireless earbuds. It's manageable, but sometimes you need to fiddle with it to get it do the required thing other than power on or off. That's clean.
The other item is more of a personal preference. I'd love to see the ability to control each light (power, brightness, and temperature) separately. That would add a whole bunch more usability for regular use on video calls.
What I like
Simple operation
Armature articulation allows you to position the lights just about anywhere you need them
Control of brightness and light temperature is great for finding comfortable settings for all-day use
What needs to be improved
The multipurpose power/timer/brightness control can require some fiddling
I'd like to see the ability to control each light bar separately
Final thoughts
The Eppiebasic Dual Desk Lamp checks just about all of my happy buttons for usability. It integrates seamlessly into my desktop without taking up valuable table space. The length of the armatures and all that articulation allows me to get the lighting I want where I need it while not competing with all my gear. The brightness & temperature controls make it comfortable to find settings that work for me. That multifunction button is a little wonky but it's very manageable… especially at this price point. This one is a keeper.
Price: $45.99
Where to buy: Amazon
Source: The sample of this product was provided by EppieBasic.