We use affiliate links. If you buy something through the links on this page, we may earn a commission at no cost to you. Learn more.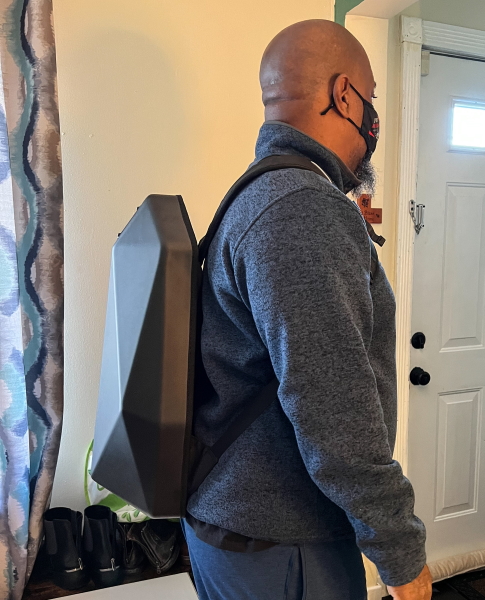 CROWDFUNDING REVIEW – For many years I have been searching for the best backpack that meets my needs so that I can use it for EDC. The backpack needs to be waterproof, hold a lot of my tech gear including a laptop, tablet, mini keyboard, cables, power adapters, a portable power pack, and a small package containing my breakfast and lunch. The backpack that I am currently using meets most of my needs, but I am always looking for something better. Let's see if I am impressed by the Tajezzo Smart Urban Tech Backpack which is currently seeking funding on Kickstarter.
What is it?
The TAJEZZO Smart Urban Tech Backpack is a spacious backpack that features a dual-channel Bluetooth 5.0 Hi-Fi speaker, and 2 modes. The Night Mode ensures you can be seen wherever you're carrying your backpack, and Music Mode turns your backpack into a portable speaker.
What's in the box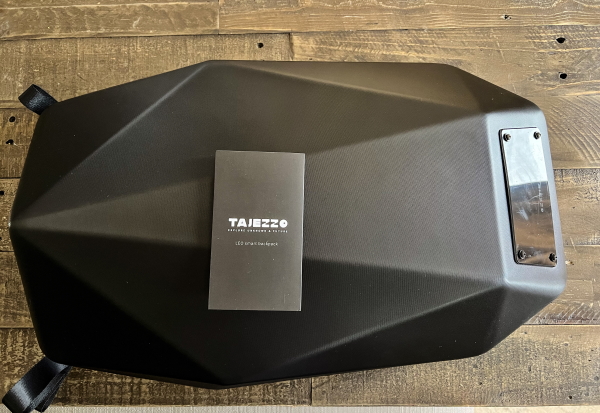 1 x TAJEZZO Smart Urban Tech Backpack
1 x User Manual
Design and features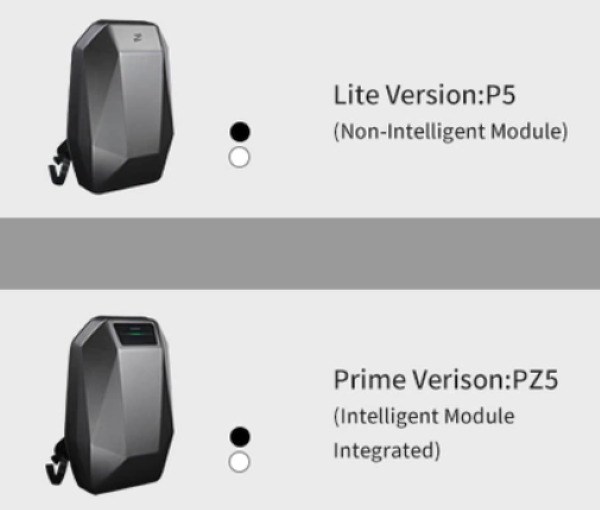 The PZ5 model features:
Light Sensor | Built-in Speaker | Anti-Collision
Specifications:
The PZ5 weighs 2.3kg/ 5lb, and the P5 weighs a bit less at 1.8kg/ 4lb.
The PZ5 and P5 models come up with the same dimensions as below:
Length: 35 cm / 14 inch
Height: 56 cm / 22 inch
Width: 16 cm / 6 inch
The volume of PZ5 is approximately 22 liters, and the volume of P5 is about 24 liters which is a bit more as it saves the speaker's space.
Maximum 90-95db.
It takes about 5 hours for a full charge with a maximum runtime of up to 10 hours
PZ5 has a 5000mAh built-in battery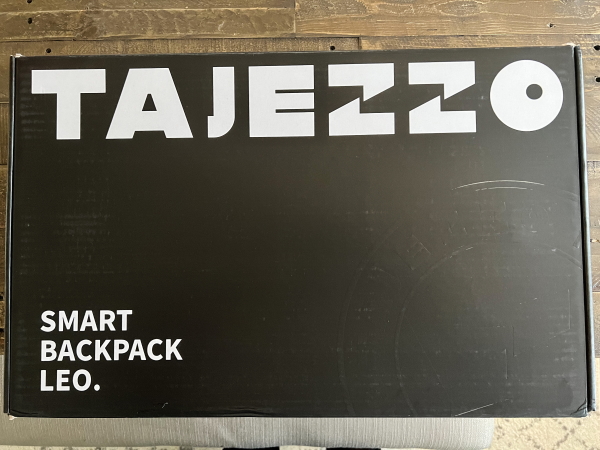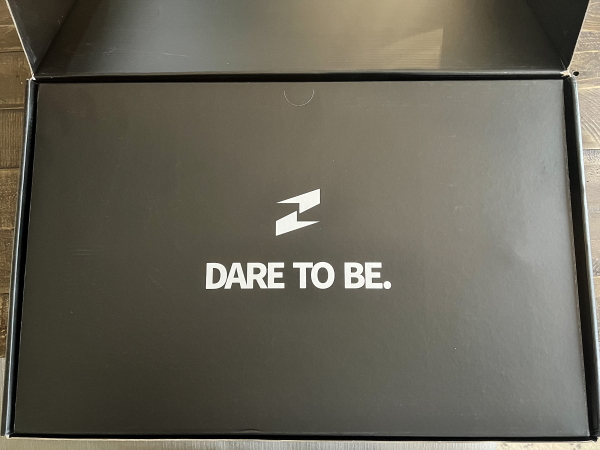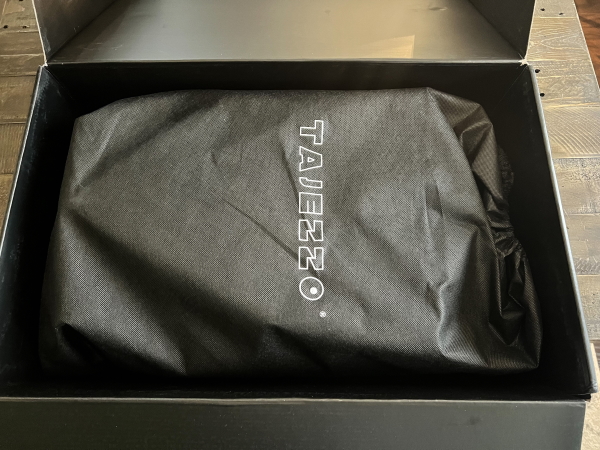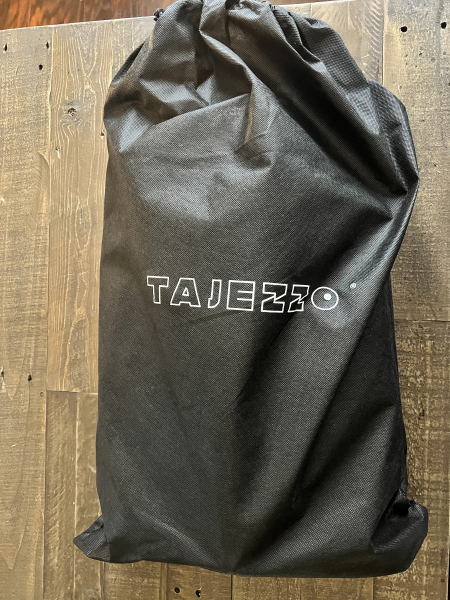 The hard shell of PZ5 and P5 is made of Polycarbonate (PC), Acrylonitrile butadiene styrene (ABS), and Ethylene-Vinyl Acetate (EVA). There is an LED light under a plastic shield on the top of the hard shell, and the controls are on the right shoulder strap. There is also a secure strap that goes across the chest.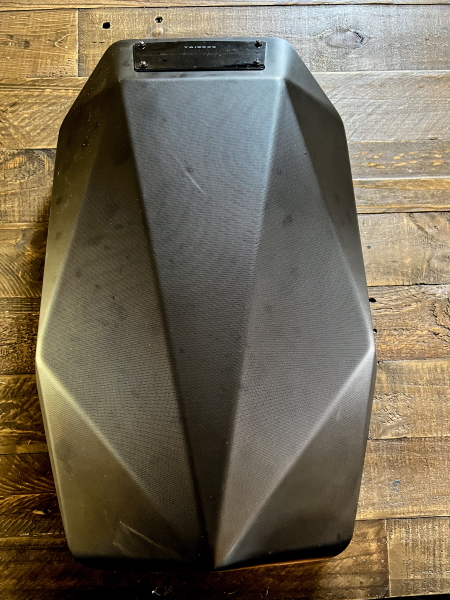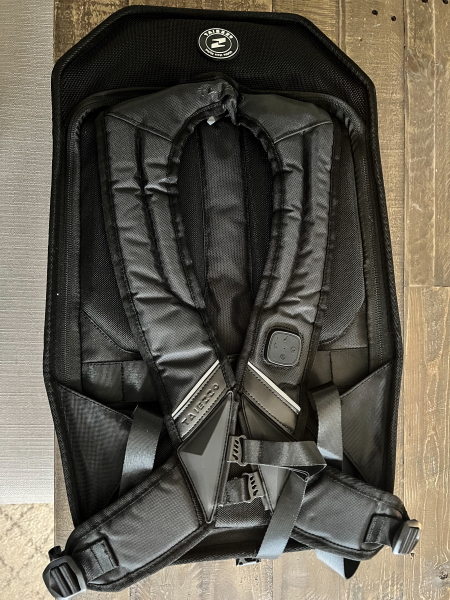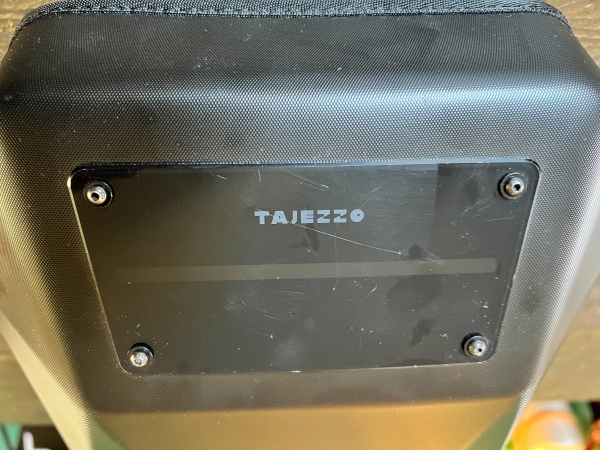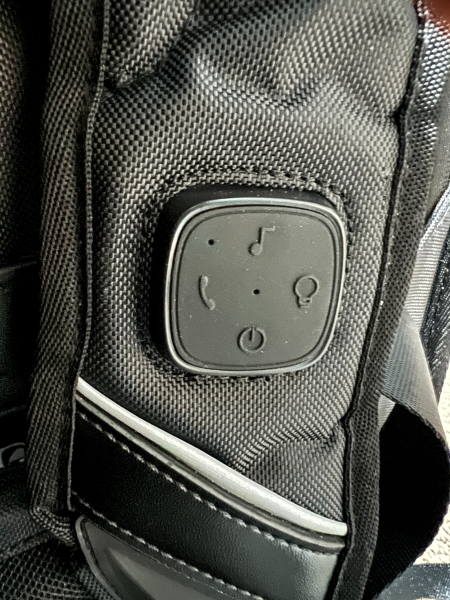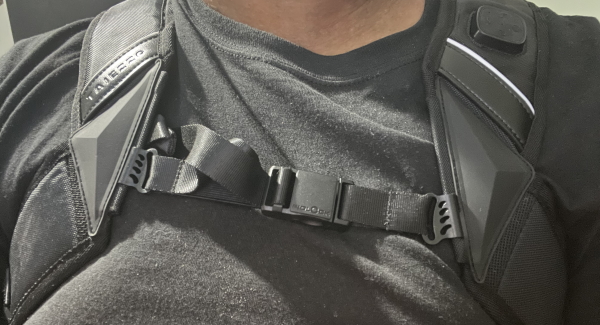 Performance
Starting at the side of the TAJEZZO backpack that faces your back, there are the shoulder straps, the zipper that opens the backpack, and a zipper at the bottom that reveals a pouch containing 3 connections. USB-A; USB-C; Lightning. These can be used to power/charge portable devices via the 5000 mAh built-in battery.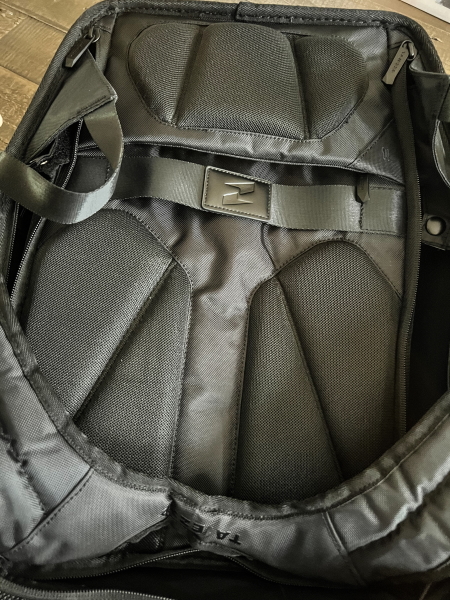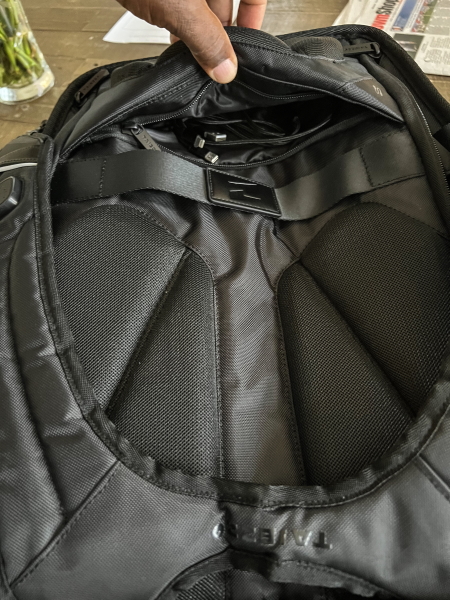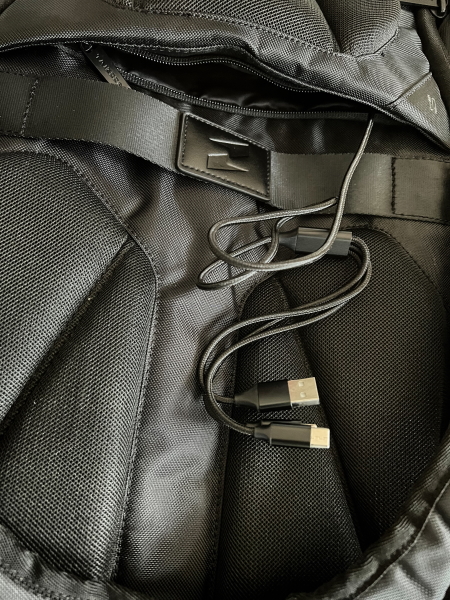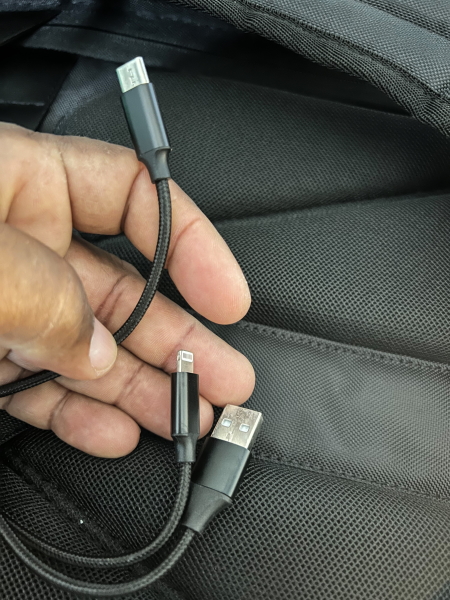 Moving on to the inside of the backpack, on one side there are numerous pockets and pouches to hold just about any type of device you can think of. The material is soft, strong, and well padded and the zippers and velcro make everything secure. On the other side, there is a flap with a pouch and two snaps that keep it in place. Removing the snaps reveals a deep and spacious area that can hold a lot of items including my lunch :-). This is the space that is within the hard shell. At the top, there is the speaker enclosure.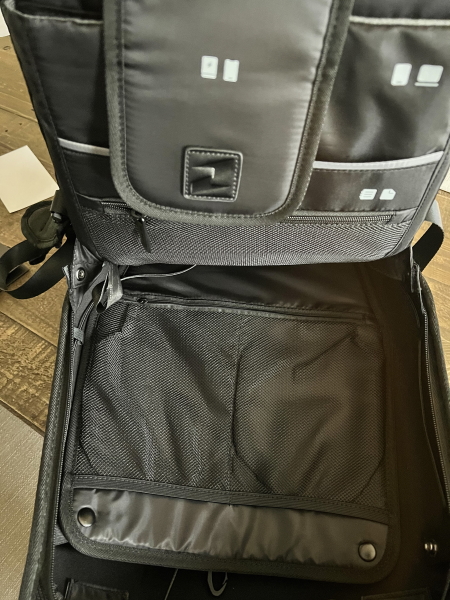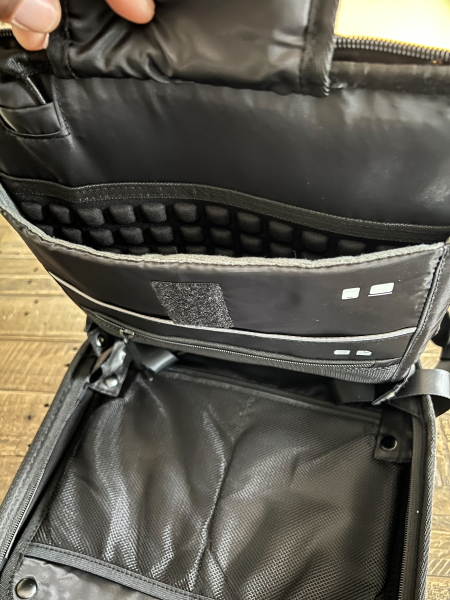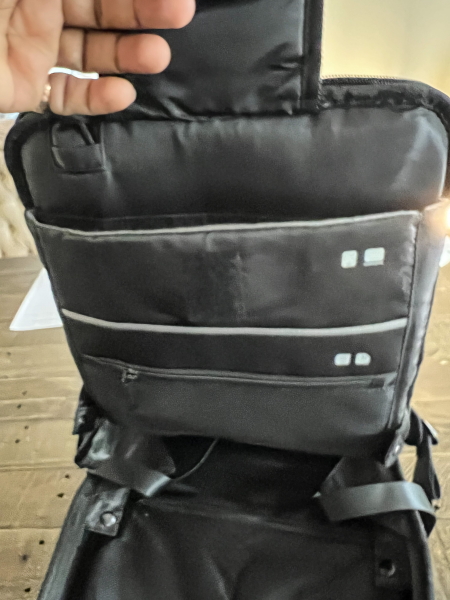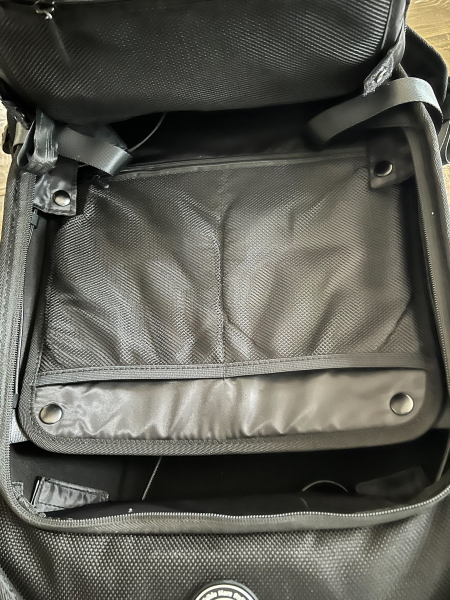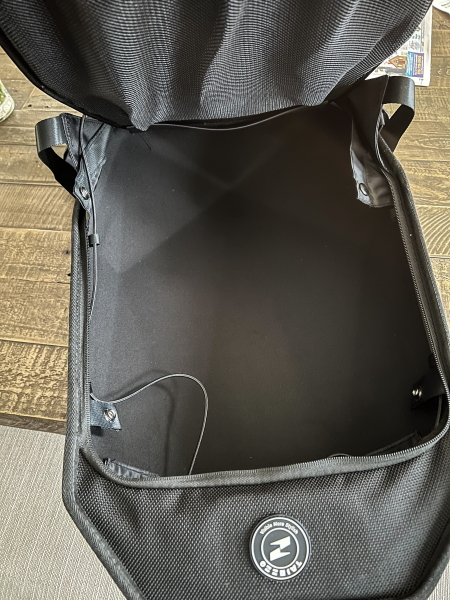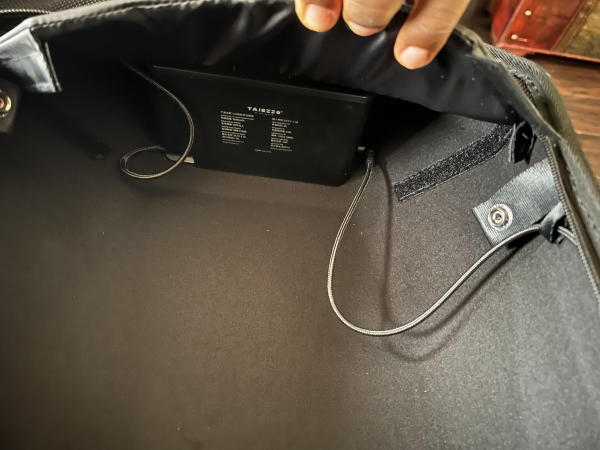 On the right shoulder strap, there is a rubber pad that includes all of the controls. It also has a red power-on/charging LED.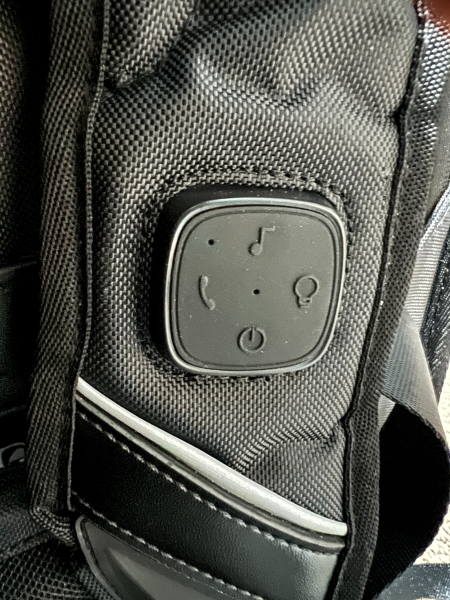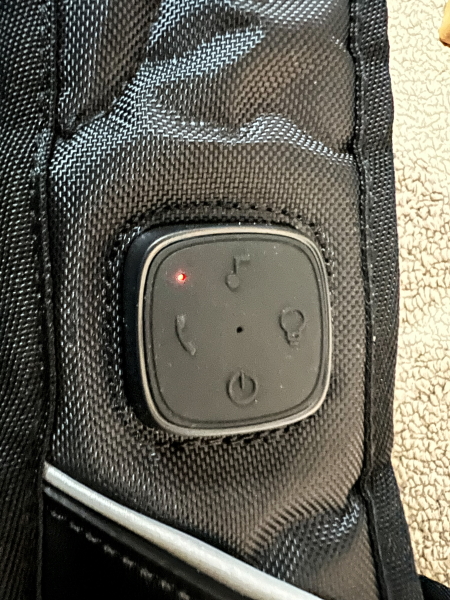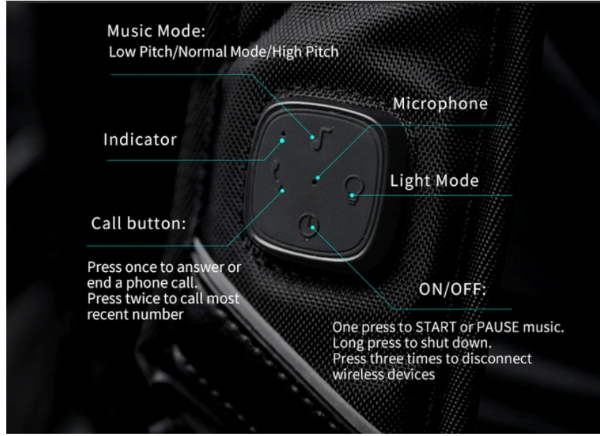 There is a LED light on the back for visibility.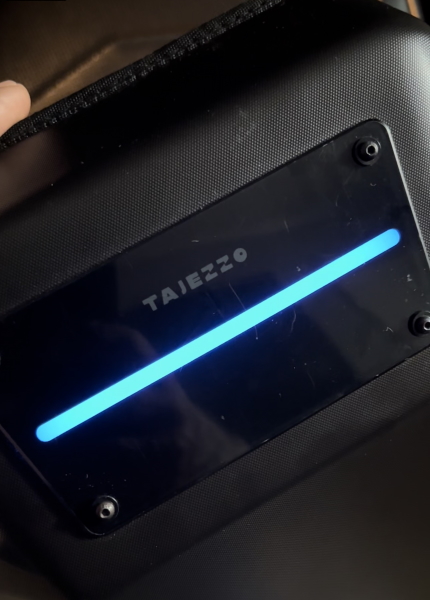 Here are the controls and lights in action:
Overall, this is a nice backpack that includes some really nice features, the light on the back is a great safety feature and the fact that it is waterproof is a worthwhile bonus. The speakers sound great for a backpack and voice calls are clear and convenient to manage without much effort. This backpack would work well when cycling or for other outdoor adventures, and obviously, with the built-in speakers, it can provide the necessary entertainment.
Personally, I have two main issues related to my use/need. The first is that there is no external pouch for a water bottle or a coffee mug. I need this feature for it to be my EDC backpack. My second issue is that after loading up all of my gear, I feel like the bag does not balance properly and I am guessing that the speakers on top make it a bit top-heavy. I carry the exact items in another backpack and it fits without creating any stress on my back. This backpack makes my back feel fatigued after wearing it for a short period of time. This all could be related to how I wear it, but these are still issues for me.
What I like
The build quality
The sleek look
The built-in speakers
The internal capacity and dividers
What I'd change
Include an external pouch for a water bottle or coffee mug
Final thoughts
I am a fan of waterproof backpacks that are nicely designed to not only look good but to function well. This backpack checks most of the boxes, but IMHO it works better for leisure trips and not so well for me as an EDC backpack. If you are hanging out for the day somewhere and need to carry all of your tech gear and be entertained, this is a good fit.
Price: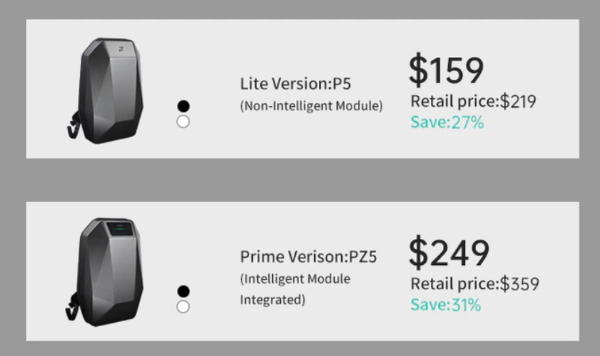 Where to buy: Kickstarter Crowdfunding webpage
Source: The sample for this review was provided by TAJEZZO