We use affiliate links. If you buy something through the links on this page, we may earn a commission at no cost to you. Learn more.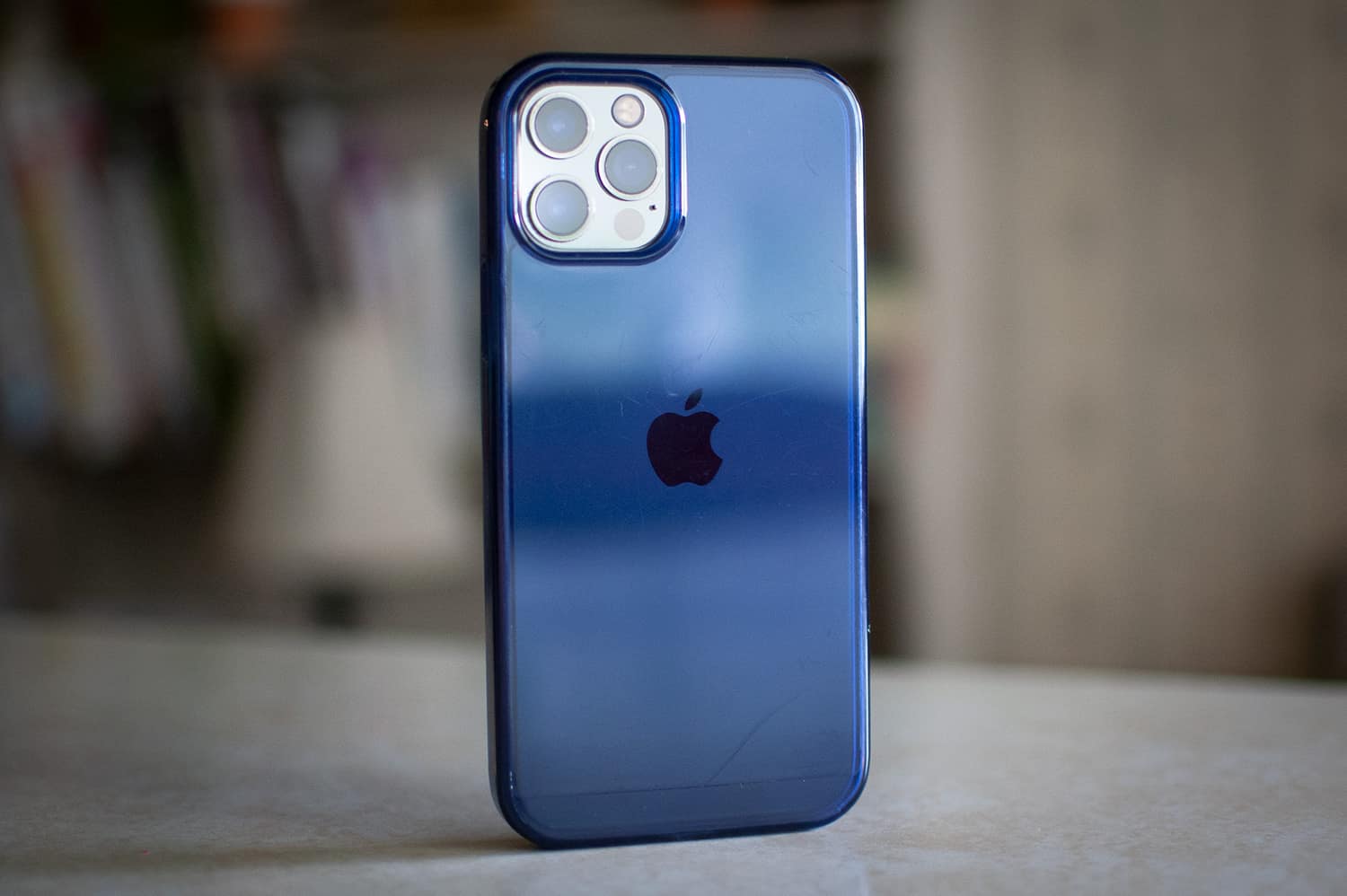 REVIEW – I'm sure on average you've owned several phone cases, but have likely never had one that will eat itself when you throw it away. But that's exactly what the Pivet Aspect iPhone case is capable of. Check out this piece of scientific sorcery!
What is it?
The Pivet Aspect iPhone case is a thin, eco-friendly iPhone case that offers a moderate amount of protection. The case is imbued with a "Self-Cycle™" recycling process that utilizes microbes to break down and digest the case when it is thrown away.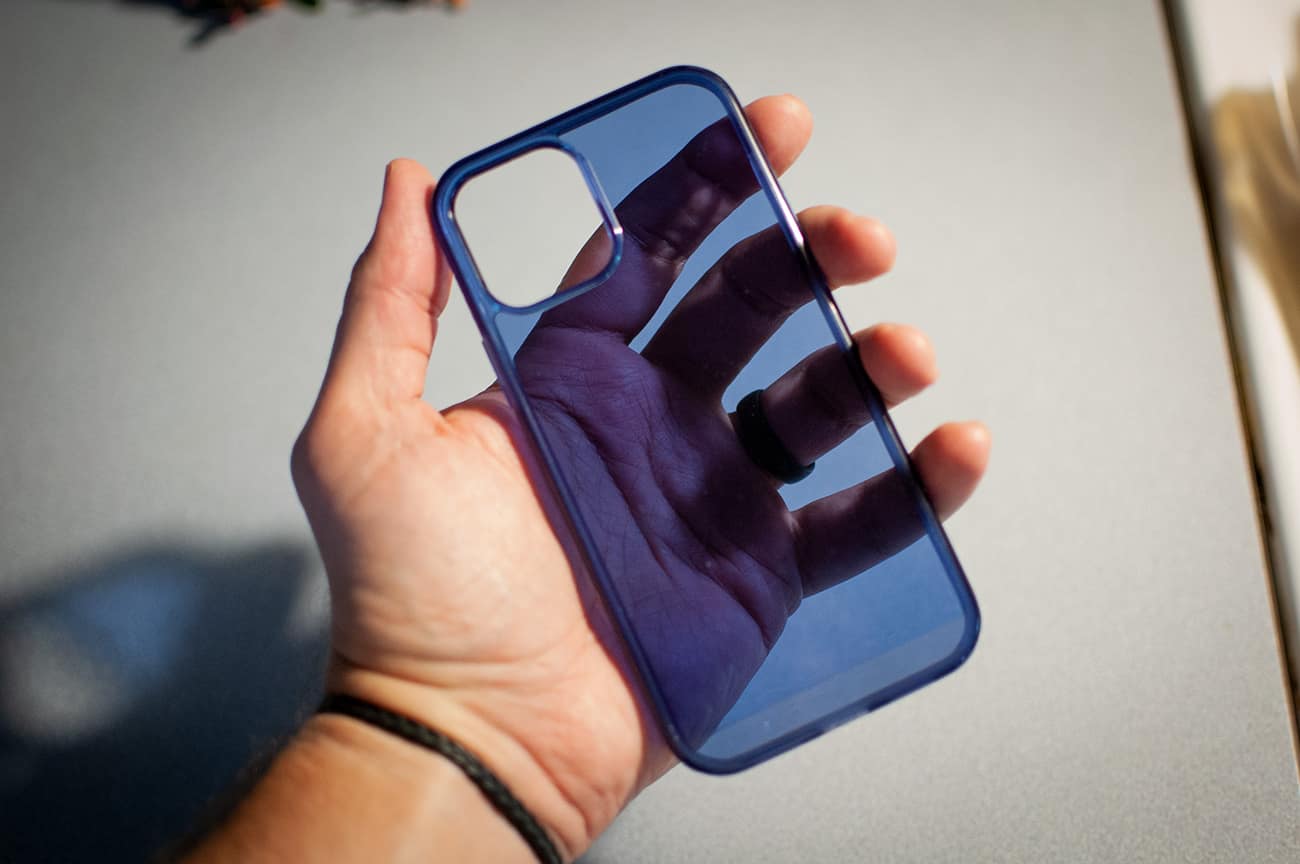 Hardware specs
2m/6.6ft Drop Protection
2mm/0.08" Ultra-Slim
Compatible with Apple Magsafe and Qi/Wireless Charging
Self-Cycle™ with Toto-toa™ Enhanced Materials
No Color absorption
Design and features
The unique feature that drew my attention to Pivet's Aspect iPhone case is the trademark-heavy, enhanced self-recycling material. I hadn't heard of this "Toto-toa™" material that is the technology behind the Self-Cycle™ process.
The whole process is explained on Pivet's FAQ page, but essentially the plastic used in the case is enriched with a material that attracts microbes, which use the carbon in the plastic as a food source and secrete acid that breaks down the polymer into biomass, basically soil.
Now, I'm going to guess that a landfill, where the case would eventually end up, is more rich in microbes that, say, my hands, desktop or pockets. Otherwise the decomposition process would start as soon as anyone touched the case, but I'm going to assume it's fine. Naturally, I didn't get a chance to test out the decomposition mechanic of the material, so I'll have to trust that Pivet is correct in their claims. If it works as well as they say, then, man, we should really be using it in all kinds of consumer goods. I'm looking at you, disposable beverage containers.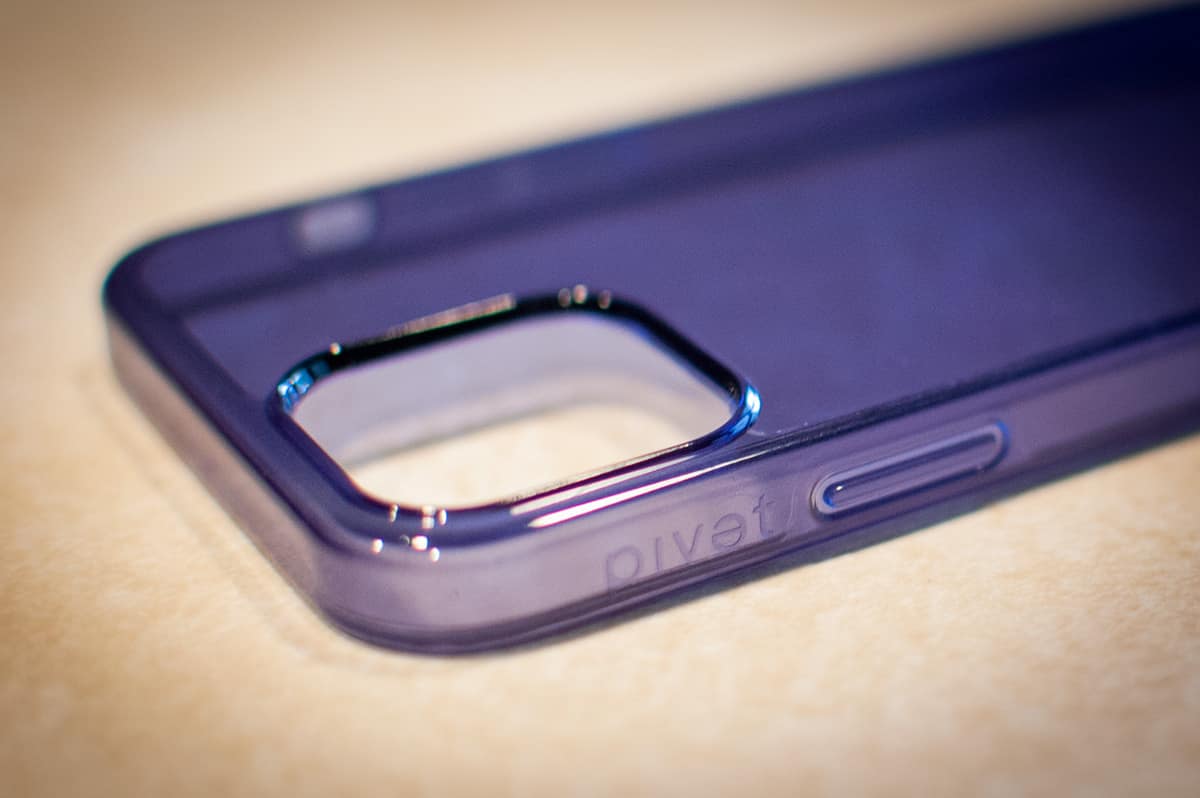 The case itself is one of those thin, minimal, grippy plastic types of phone cases, which I'm also a big fan of. I don't like added bulk on my tech, and in most situations would love to rock my iPhone with zero case whatsoever. Judging from the nicks and scratches that have developed on the case, though, I realize that having a layer of protection to absorb damage is a good thing to have.
The front lip of the case extends slightly past the screen, not flush with it, so when placing the phone face-down on a flat surface, the screen itself is safe. The lip around the camera bump on the back of the phone is raised enough to be just about flush with the camera lenses. It doesn't offer that much protection there, and the phone is still slightly wobbly when placed on a flat surface, but I'm going to have to chalk that up to just "one of those things" that you can't avoid with modern mobile camera tech.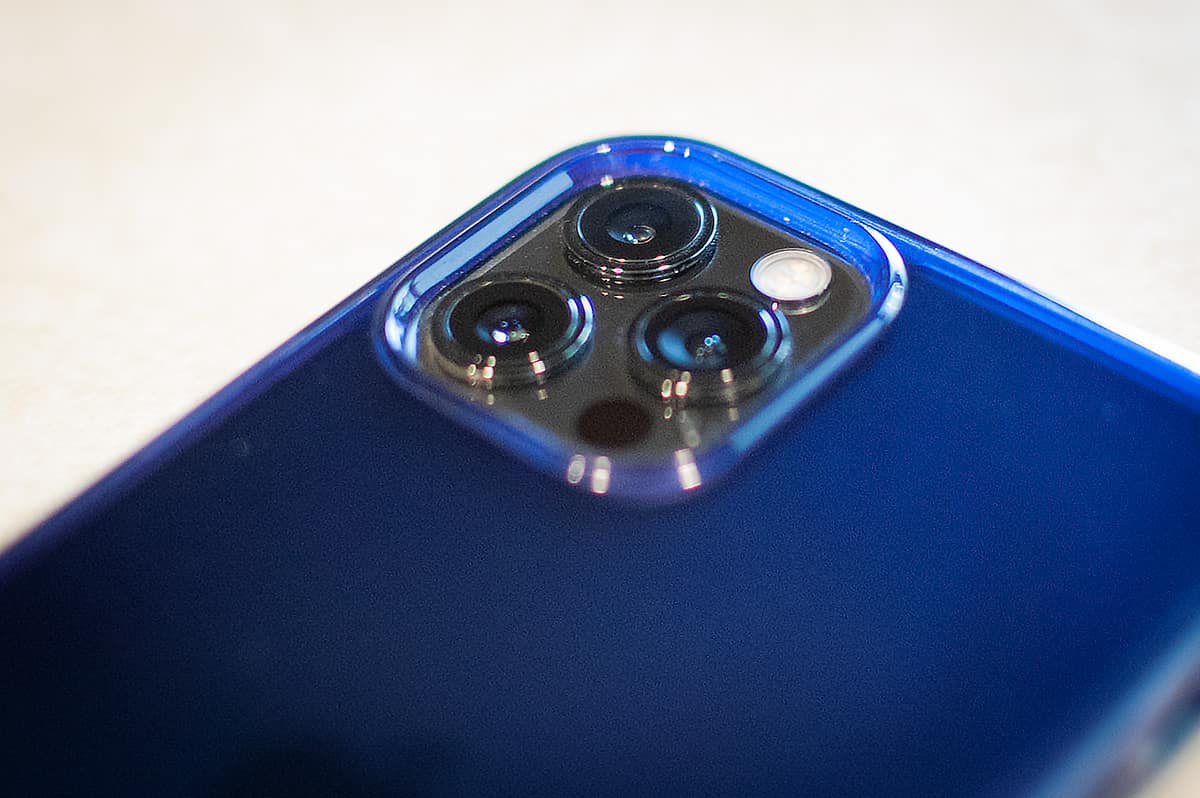 The Aspect case has precise openings for the speaker, charger and silent toggle, although the bottom charger hole leaves a very thin strip of plastic on the top of the case that, while protecting the entirety of the screen edge, feels bad, and is irritating to brush a finger against when doing the "swipe up" motion to go to the Home Screen. I guess I wish it was a bit thicker or simply cut out and rounded to the left and right edges, creating a small gap to aim for when swiping. It's such a minor complaint that it feels silly mentioning it, but I thought about it enough to keep it in the review.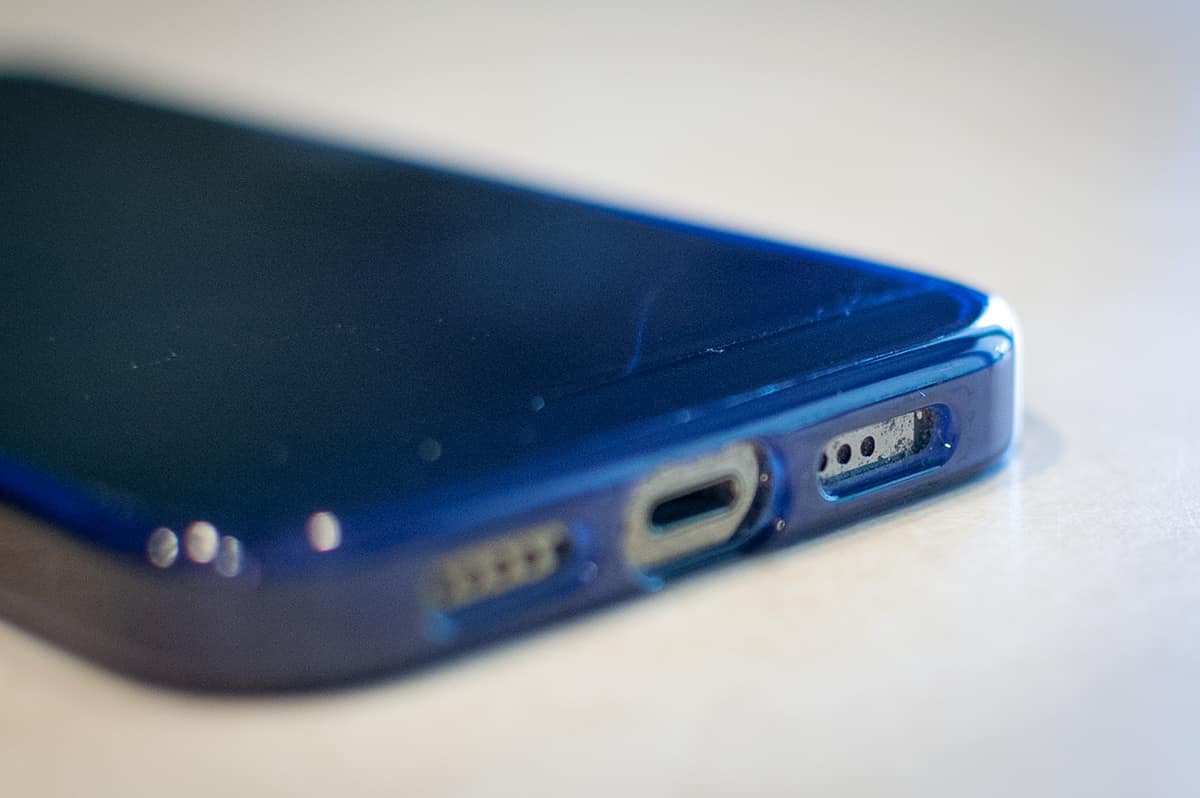 One last small complaint is about Pivet's claim that the case is MagSafe compatible. It is in regards that the wireless charging will still work with Apple's MagSafe chargers and such, as it will with any Qi wireless charging equipment, but the Mag function is all but ameliorated by the case. My MagSafe leather wallet doesn't stick, nor does my MagSafe Battery pack, there's no magnetic connector in the case, so the magnetic connection is very weak… something to consider if you really love slapping a wallet on the back of your phone.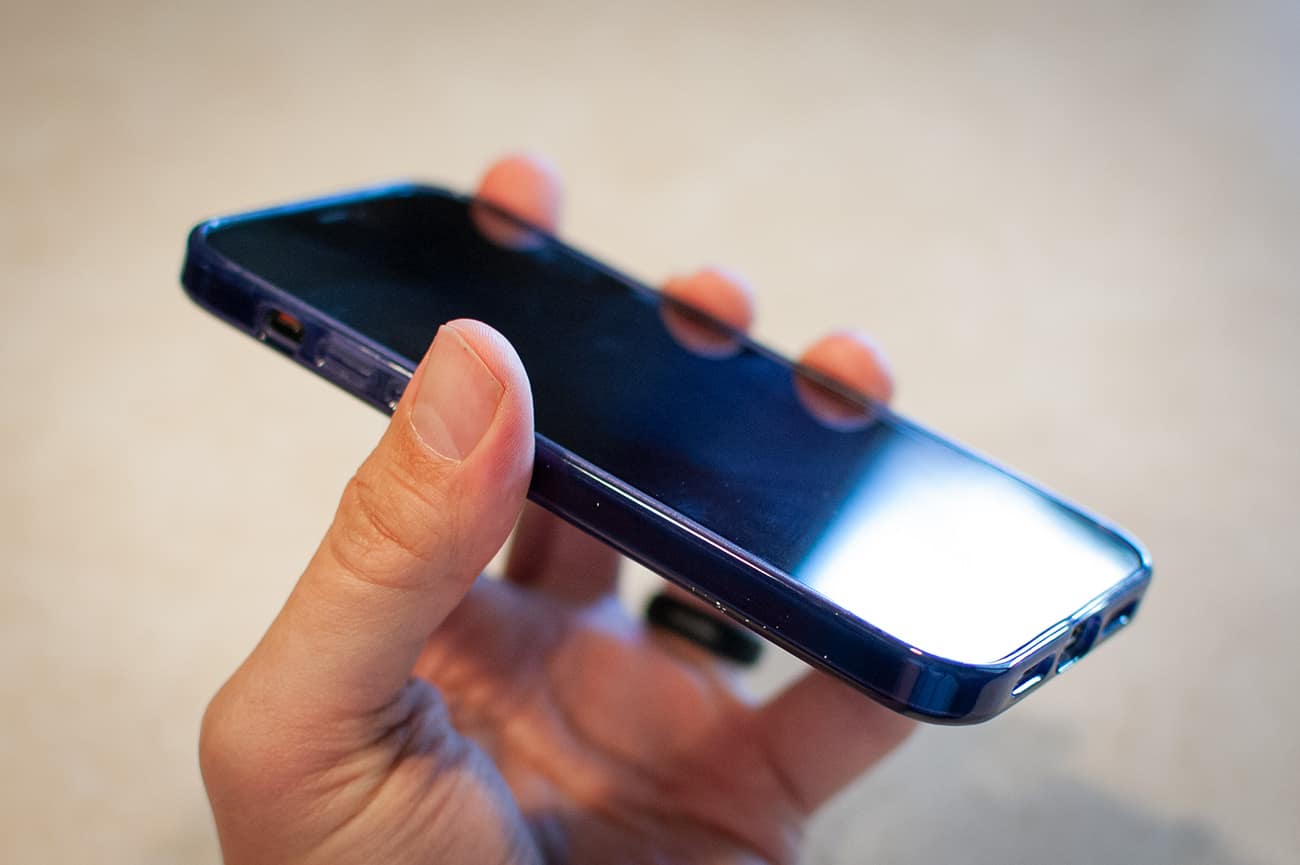 Lastly, the color is lovely. I was sent the Ocean Blue color that, besides being a gorgeous shade of deep blue, is also the company's philanthropic style of phone case. The color itself is modeled after the color that coral turns in an effort to survive oceanic heat waves. That's … horrifying, to say the least. Each purchase of their Ocean Blue style donates a percentage of the sale to The Ocean Agency, which supports ocean conservation efforts.
I'm very much in support of conservation, and having a case that, when I'm ready to get rid of it, will simply become food for microbes, is awesome.
What I like
Self-recyclable!
Just thin enough to be almost unnoticeable
Offers a bit of extra grip for easy handling
What needs to be improved
MagSafe attachments will not magnetically adhere to the case
Final thoughts
Pivet's conservation efforts with their Ocean Blue line of cases is notable, and having a case that essentially eats itself when thrown away seems like sci-fi magic that should be implemented in all kinds of plastic goods. The Aspect is a great case with a great cause, provided you really don't need any MagSafe functionality.
Price: $15.99 (iPhone 12 case is currently on sale, iPhone 13 cases are full price at $34.99)
Where to buy: The Aspect iPhone case can be purchased directly from Pivet's website.
Source: The sample of this product was provided by Pivet.