We use affiliate links. If you buy something through the links on this page, we may earn a commission at no cost to you. Learn more.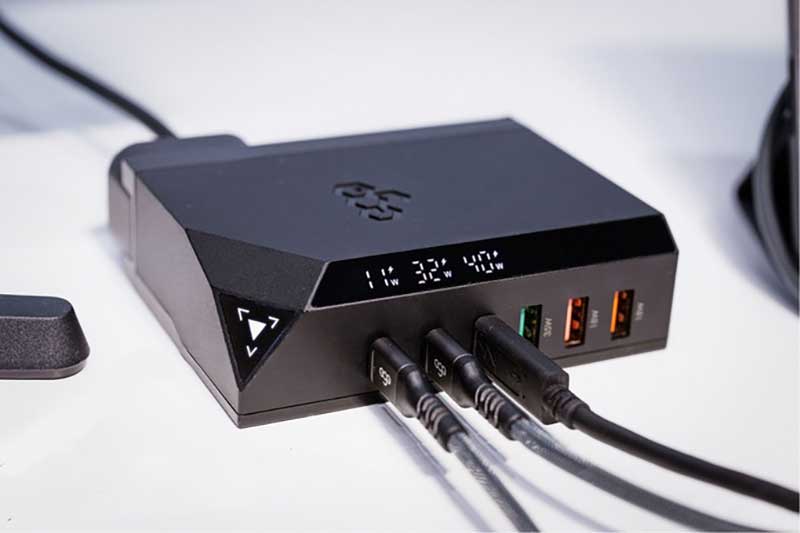 CROWDFUNDING NEWS – There are thousands of USB chargers on the market that look similar and perform similarly, and then there's the EGO EXINNO USB charger which is currently seeking funding on Kickstarter. The EGO EXINNO USB charger is different in a fantastic way.
What is it?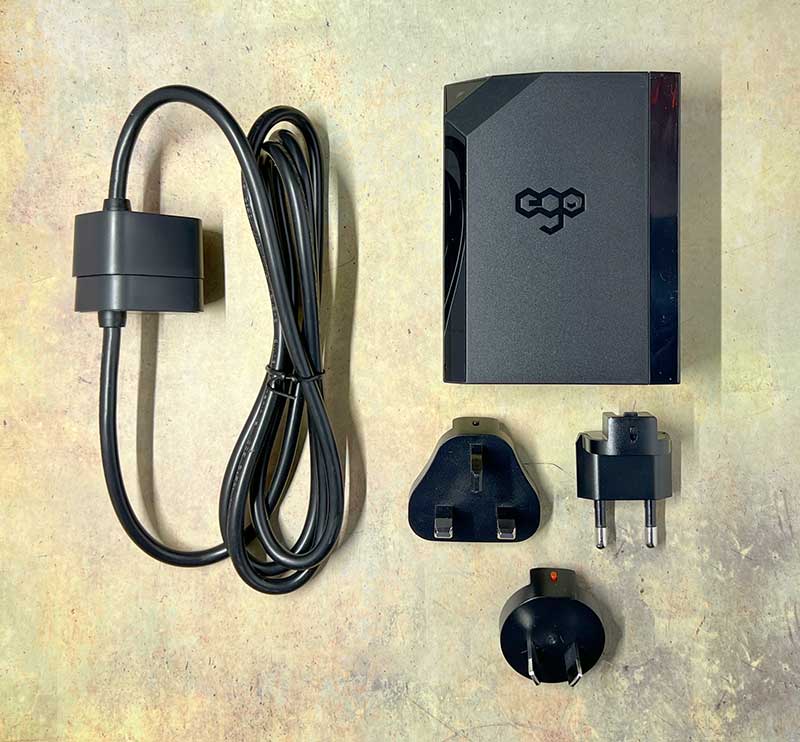 The EGO EXINNO is a 240W 6 port GaN USB charger that has 3 USB-C ports and 3 USB-A ports with a real-time wattage display for each port.
Why do I like it?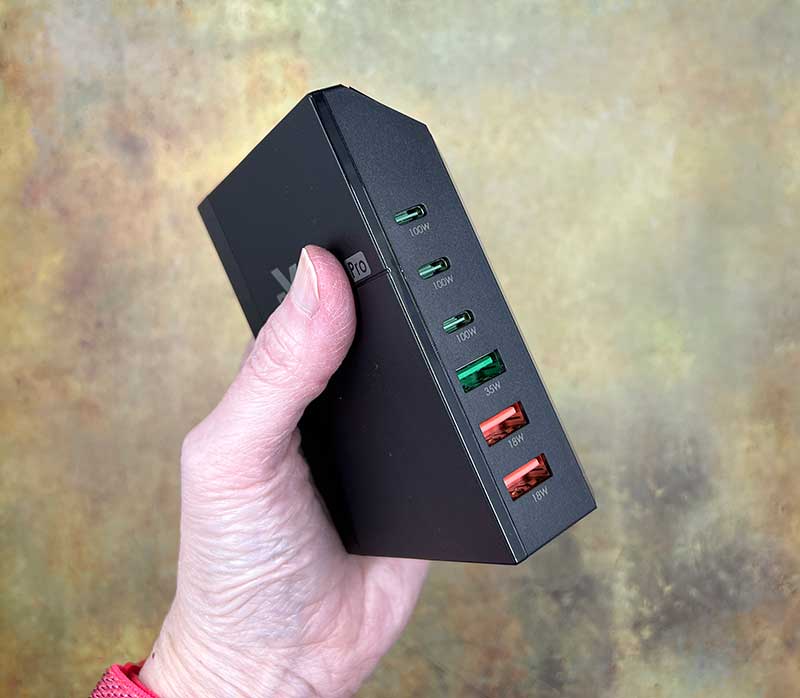 EGO sent me an early production sample of the EGO EXINNO and I've been trying it out for the last few days and have been very impressed because it can fast charge 6 devices at the same time. Imagine being able to plug in a laptop, a couple of phones, a tablet, and still have room to plugin 2 other USB devices all into one charger and fast charge all of them at the same time. All this from a USB charger the size of a juice box 🙂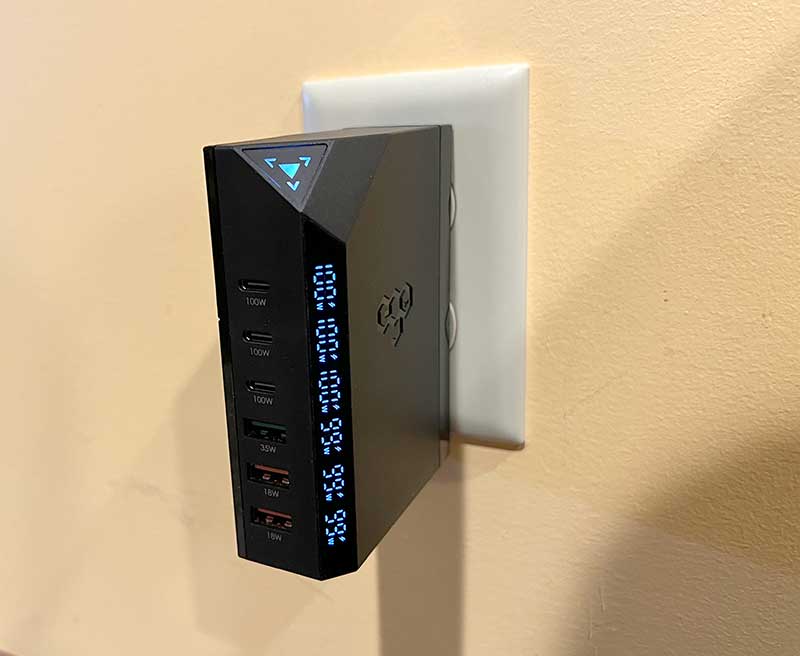 But that's not where the coolness ends because the EGO EXINNO has a built-in digital display for each port which shows the wattage in real-time.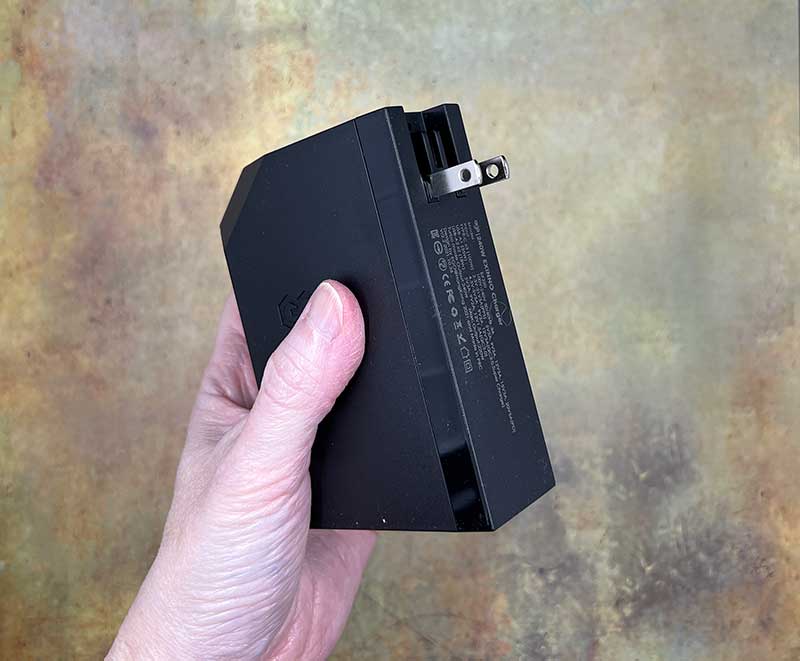 Never miss one of our posts again. Sent MON, WED, and FRI with the latest gadget reviews and news!
But wait, there's more! You can plug the charger directly into the wall if you want to, which makes it convenient and easy to pack when you travel with your tech gadgets. You can also use the EGO EXINNO as a charging station on your desk by using the included extension cable.
Where can I find more info?
The EGO EXINNO campaign ends on 11/20/21 and they have already surpassed their funding goal of $16,571. You can pre-order the 240W version of the EGO EXINNO starting at $160. After the EGO EXINNO campaign ends, rewards are estimated to start shipping in January 2022. Visit their Kickstarter page for all the details.