We use affiliate links. If you buy something through the links on this page, we may earn a commission at no cost to you. Learn more.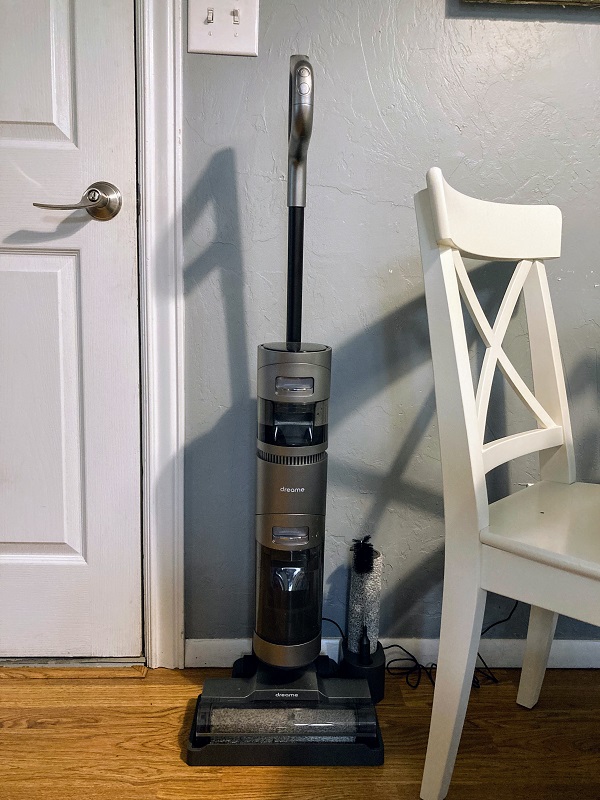 REVIEW – I've reviewed a couple of robot vacuums in the past that include a wet/mop function, but neither of them did much in terms of mopping. As a result, my back still hurts after every manual mopping session. I was excited to review the Dreame H11 Max Wet and Dry vacuum and hoped that it would do more than simply add a layer of water on top of a dirty floor. The short answer is that it worked far better than previous attempts on our kitchen and hardwood floors, getting all but the most stubborn dirt. Read on for a full breakdown and review.
What is it?
The Dreame H11 Max Wet and Dry vacuum is a cordless mopping vacuum cleaner. It uses suction and a rotating brush to pick up dry debris and scrub the floor as you go. As such, it's only suitable for flat hard floors like tile, linoleum, and wood.
What's in the box?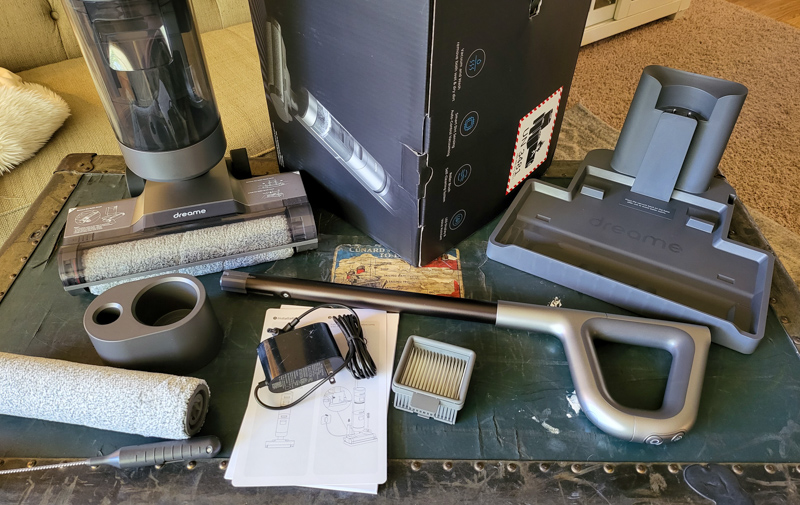 Dreame H11 Max Wet and Dry vacuum
Extra roller brush
Base station and 120 Volt AC plug
Extra filters
Cleaning tool
Manual
Hardware specs
Total machine power: 170 Watts
Maximum suction; 10,000 Pa
Clean water tank capacity: 900 mL
Dirty water tank capacity: 500 mL
Battery: 6*4000mAh
Maximum runtime: 36 minutes
Maximum area cleaning capacity: 200 sq. meters (~2150 sq. ft.)
Screen type: LED
Noise level: ~76 dBA
Design and features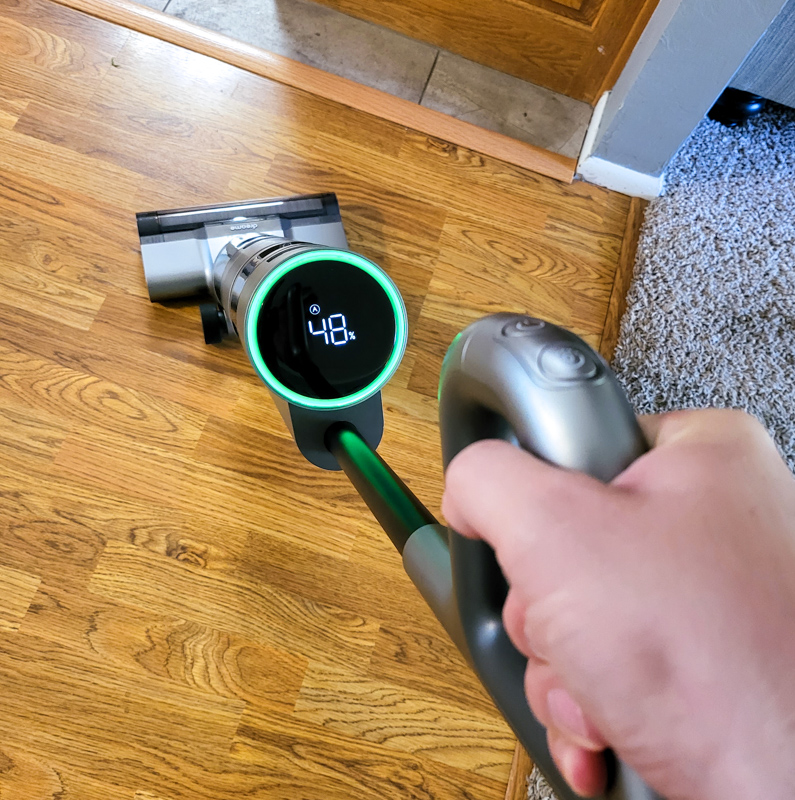 The Dreame H11 Max Wet and Dry vacuum is a fairly standard vacuum size and shape, but the first thing you notice when you turn it on is the very bright LED ring lights and battery display. This gives it a futuristic feel despite the classic form and function. The bright LED ring light changes color to orange/red when the vacuum detects dirt which is a neat touch.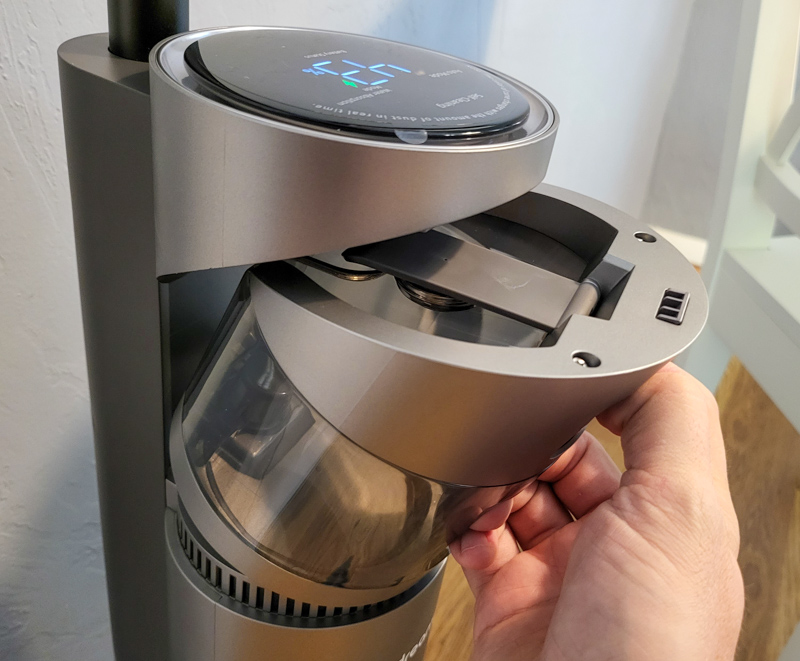 Before use, you'll remove this top clean water tank and fill it. The review documentation they sent with the unit seemed to indicate that it would usually include a sample cleaner but mine did not have any so I tested with just water.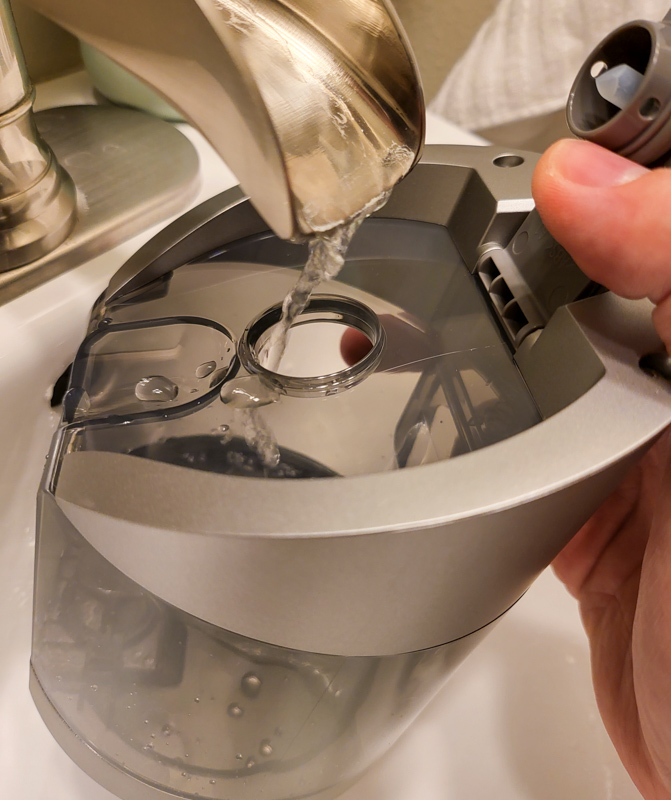 Filling the clean water tank is simple: just pop the top and fill.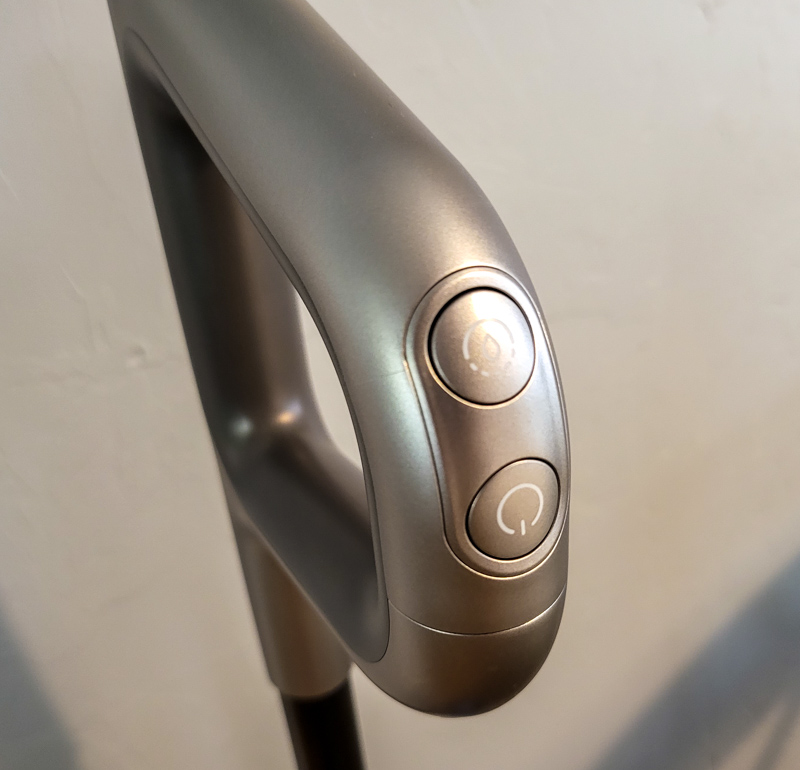 There are two buttons on the front of the handle. The power button initiates auto-mode cleaning, and the second button (with the water drop symbol) is just for cleaning up excess water or liquid messes (it suctions water but doesn't add any new water to the mix). This water cleaning mode was fantastic for a random spilled drink on the hardwood floors: instead of running to get towels to clean up the mess before the wood absorbed it and warped, I was able to just grab the vacuum and turn on this suction mode, it did a great job of cleaning it all up.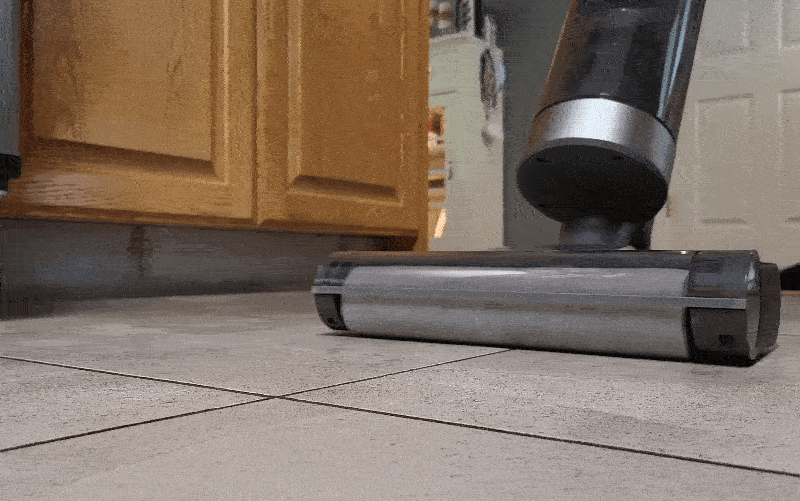 The vacuum is relatively light compared to our big corded carpet vacuum cleaner, and it was easy to use and maneuver. It may be hard to tell in the below before/after shots, but I could immediately tell a difference on all of our hard floors: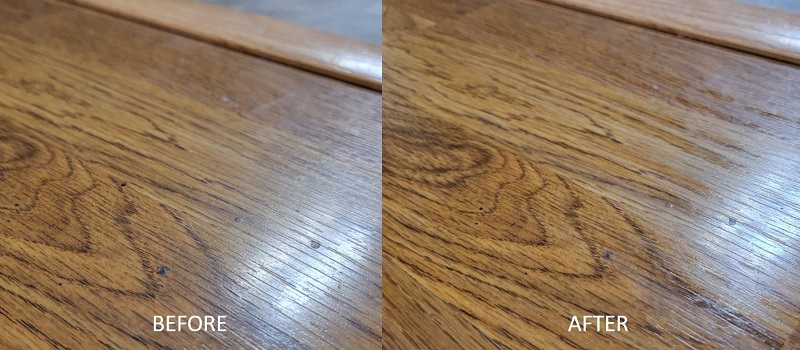 While the Dreame H11 Max Wet and Dry vacuum didn't get the worst spots in the picture above, it picked up all the dirt and dust and left the floors shinier than before. It also left very little water, it does a good job of sucking back up any water that it uses for cleaning. You could feel a big difference with bare feet, and the dirty water that came out was pretty gross: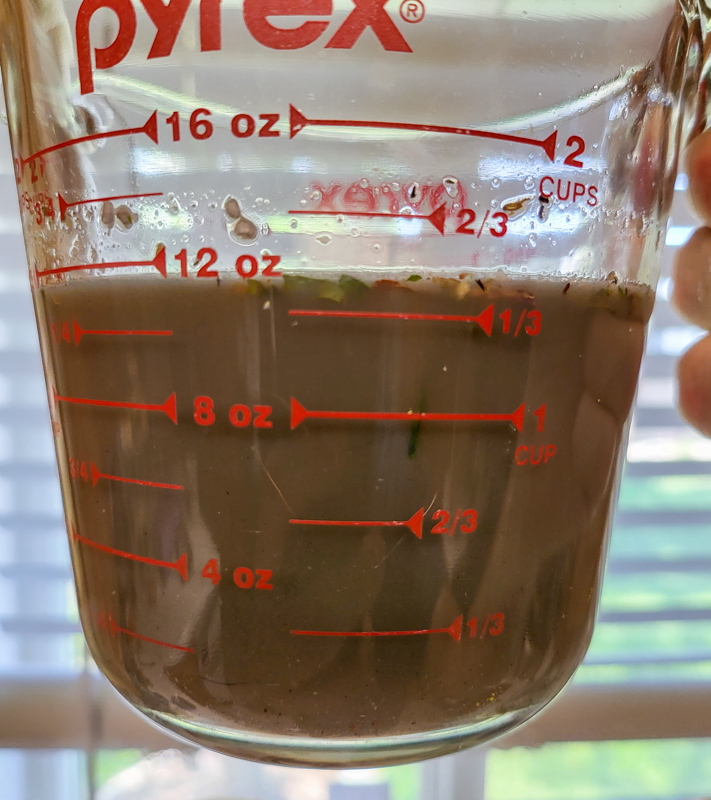 The vacuum automatically senses when it's picking up more dirt and kicks into a higher-powered suction mode, this happened a few times on first use, then rarely happened after that. When you're finished, you return the vacuum to the base unit: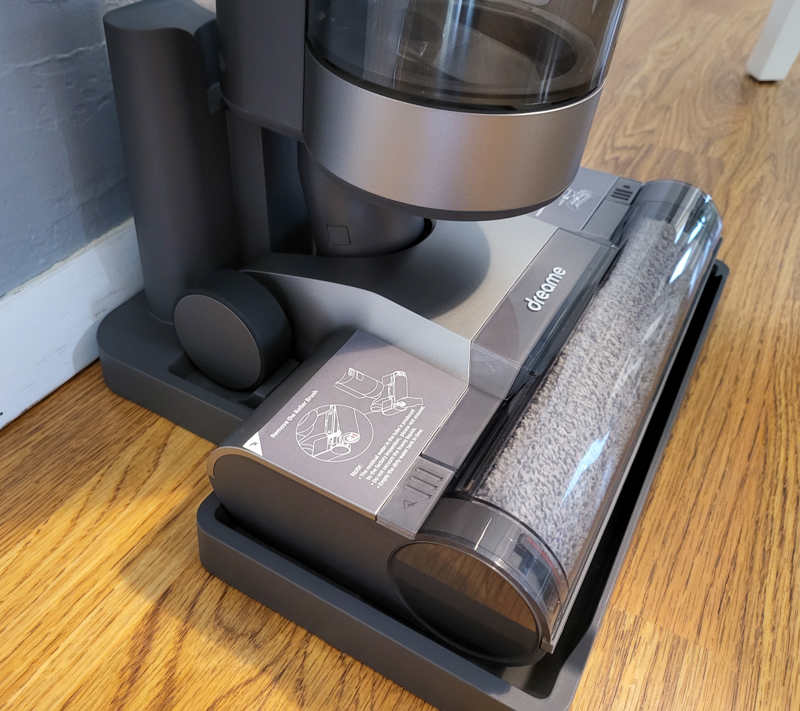 And then press the self-clean button: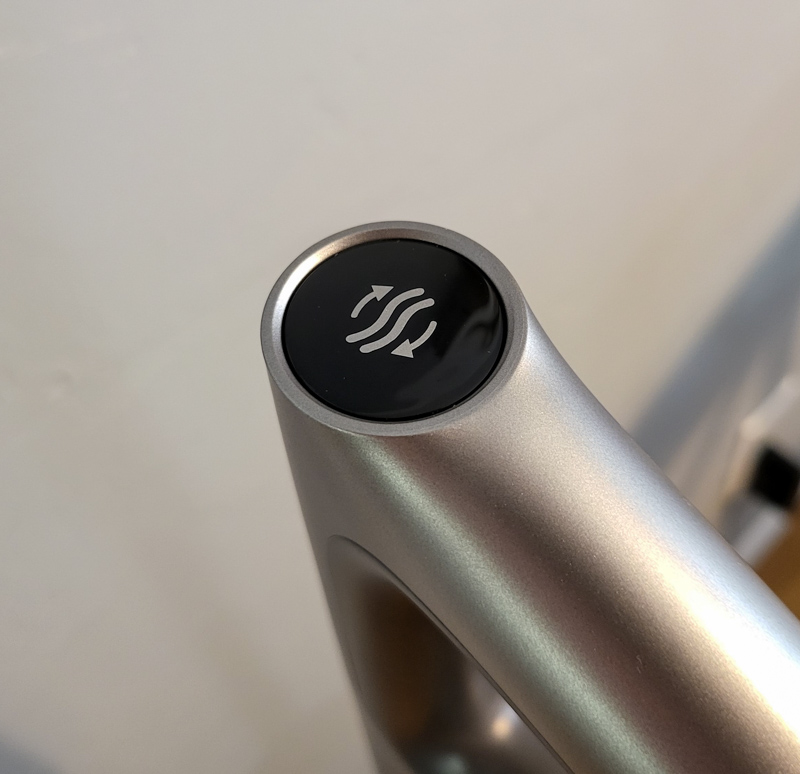 This runs the vacuum through a cleaning cycle that cleans out the brush. A loud female voice announces the cleaning (pretty much every other function is also loudly broadcast by this voice).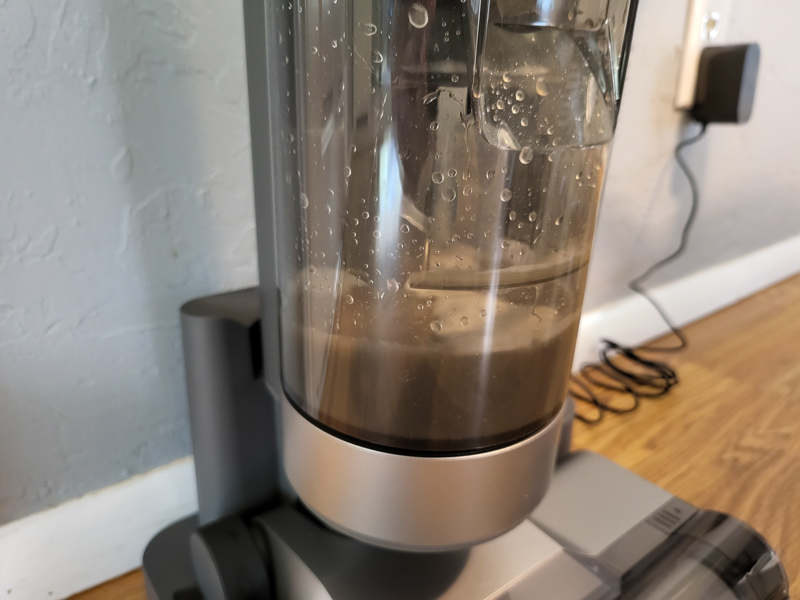 Every couple of cleanings I had to remove and clean out the brush by hand since we have dog hair that clogs up any vacuum. I appreciated the self-clean though so I didn't have to do this every time. The included additional brush included is nice as well, you can swap out each time and extend the life of the brush. There's even a brush holder on the base for the extra one. At the end of the review, I also cleaned out the internal filters, which were not very dirty from the 4 or 5 cleanings we'd done.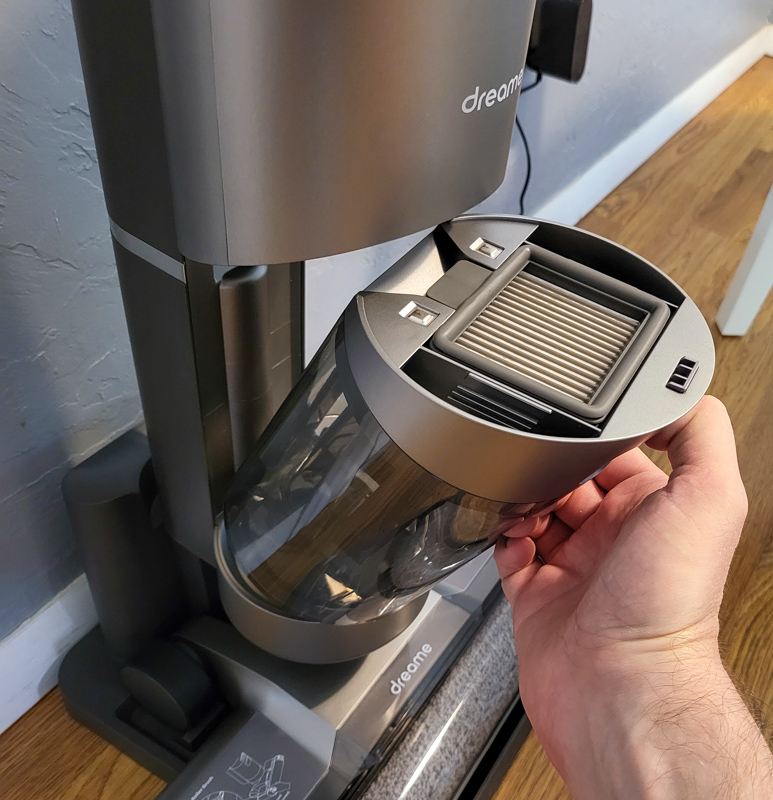 After self-cleaning, you remove the dirty water tank (also notice the filters in the top here, they're easy to remove for cleaning as well). The entire grey top is pulled off, then you can dump the dirty water and rinse out the tank before replacing it.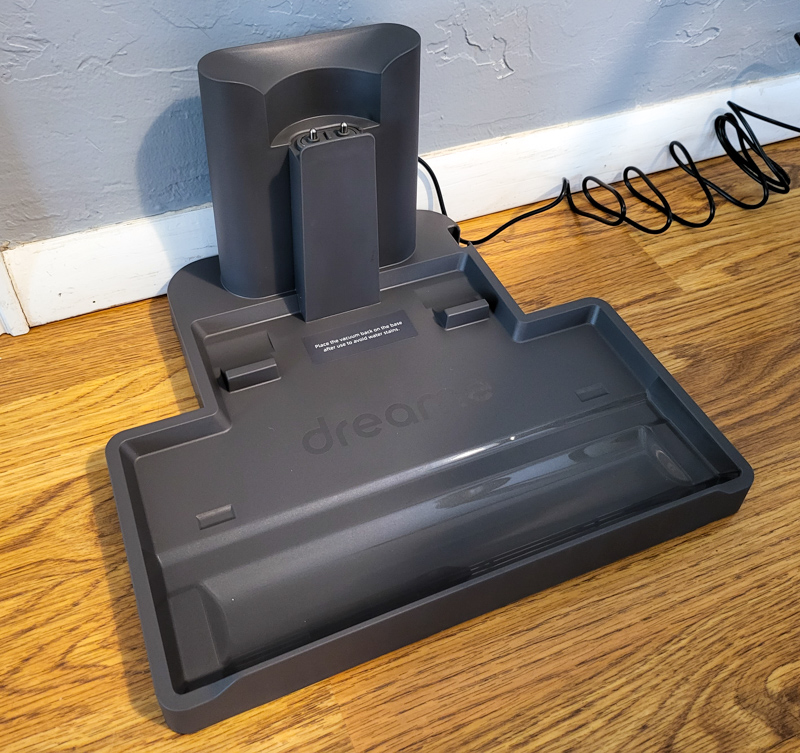 The base unit both charges the vacuum, and catches any excess water (such as during self-cleaning). Charging wasn't super fast, from nearly dead it took a couple of hours to charge back to full, but a full battery can clean all our hard floors (roughly 1000 sq. feet of hard floors in our house) with around 50% remaining, so the slower charge time wasn't a concern.
What I like
Effective cleaning of all but the most stubborn messes
Nice design and bright LEDs
Doesn't leave excess water that could harm wood floors
What I'd change
A steam option might help get the most difficult messes, but would probably increase the price too
Final thoughts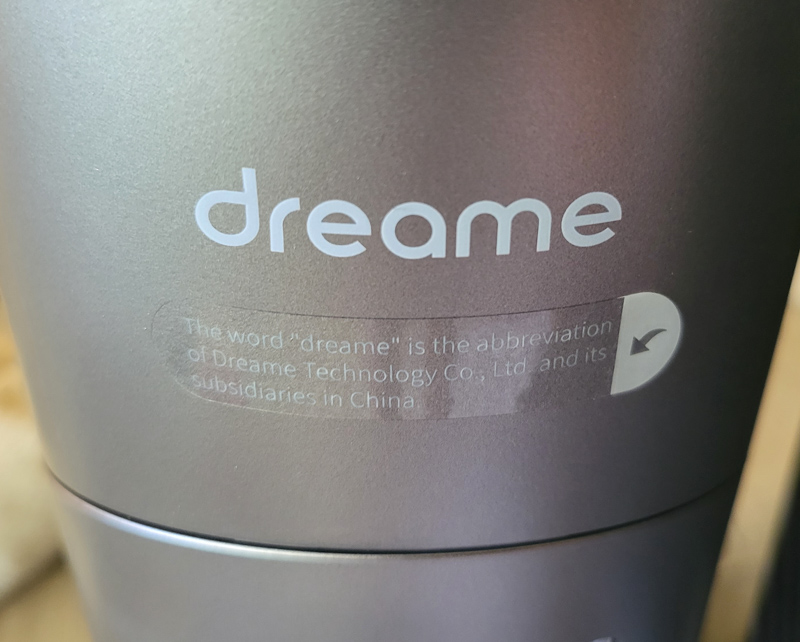 The Dreame H11 Max Wet and Dry vacuum was a delight to review. It's saved my back from manual mopping, has had zero issues so far, and the floors are noticeably cleaner. Two thumbs up from this guy!
Price: ~$390 USD early bird price
Where to buy: Dreametech
Source: The sample for this review was provided by Dreametech