We use affiliate links. If you buy something through the links on this page, we may earn a commission at no cost to you. Learn more.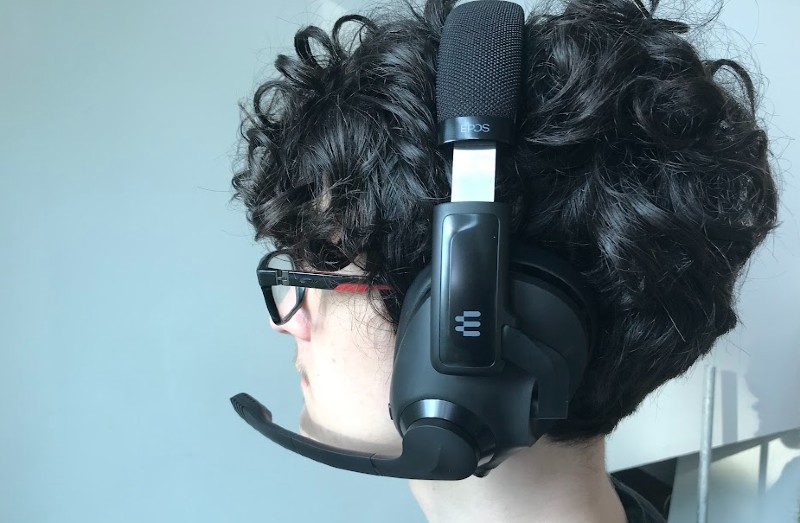 REVIEW – The EPOS H3 gaming headset offers great sound quality, excellent battery life and several connectivity options.
What is it? 
The EPOS H3 gaming headset is a high-quality gaming headset with integrated controls, wired or Bluetooth connections, a handy flip-up/flip-down microphone, and a $179 price tag.
What's in the box?
EPOS H3 gaming headset with an attached microphone arm

User guide

USB A to 3.5mm connector cable

USB A to USB C charging cable

Hardware specs
Product dimensions: 7.2 x 6.93 x 3.54 inches

Item weight: 10.5 ounces

Model: H3 Hybrid

Manufacturer: Demant Sound Epos Audio A/S

Country of Origin: China

Batteries: Lithium Polymer battery (included)

Battery time: Bluetooth 37 hours; 3.5 mm jack  24 hours;  3.5 mm jack + Bluetooth 19 hours

Charging time 1.5 hours

Warranty: 2 years

Bluetooth version: 5.2

GSA 31 USB cable (2 meters) for PC, PS4, PS5, Mac

GSA 30 console cable (1.5 meters) for PC, Mac, PS4, PS5, Xbox One, Xbox Series X|S, Nintendo Switch and consoles with 3.5 mm jack input

Design and features
Setup
The EPOS H3 gaming headset arrived fully charged. It was simply plug and play. 
You hold a button on the front left side for about 3 seconds to turn the headset on. A solid green light glows when it's turned on. You hold the same button for a couple of seconds to turn it off and the light will turn red.
When you turn it on, a  woman's voice will tell you how much battery life you have left (my son says it sounds like a British woman). She announces, for example, "More than 40 percent battery left."
The headband has 10 size adjustments on each side.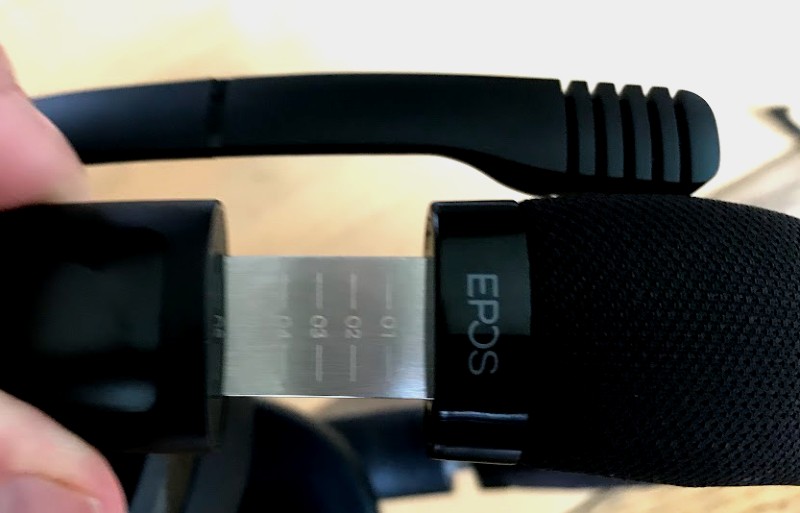 Performance
First, we tested the EPOS H3 gaming headset on our Xbox One, easily plugging it into the controller. Plugging the cord into the headset itself was a little awkward because the connector piece is quite long and you need to feel around a little to get it locked in. It seems to be designed that way to protect it, which makes sense, we just found it a bit unusual. Once in place, it automatically synched with no problem.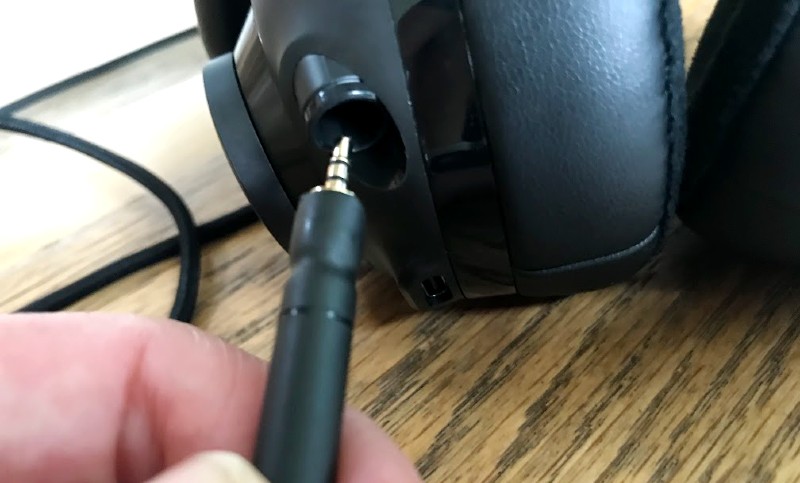 We also tested the EPOS H3 gaming headset on a PC with Bluetooth. To connect with Bluetooth, we pared it by pressing and holding down a button on the back right side of the headset.
The volume adjustment is also on the right side. There's a small dial on the side of the headset, and you turn it clockwise to turn up the volume, counterclockwise to turn it down. It takes a few full rotations to turn the volume all the way up or down.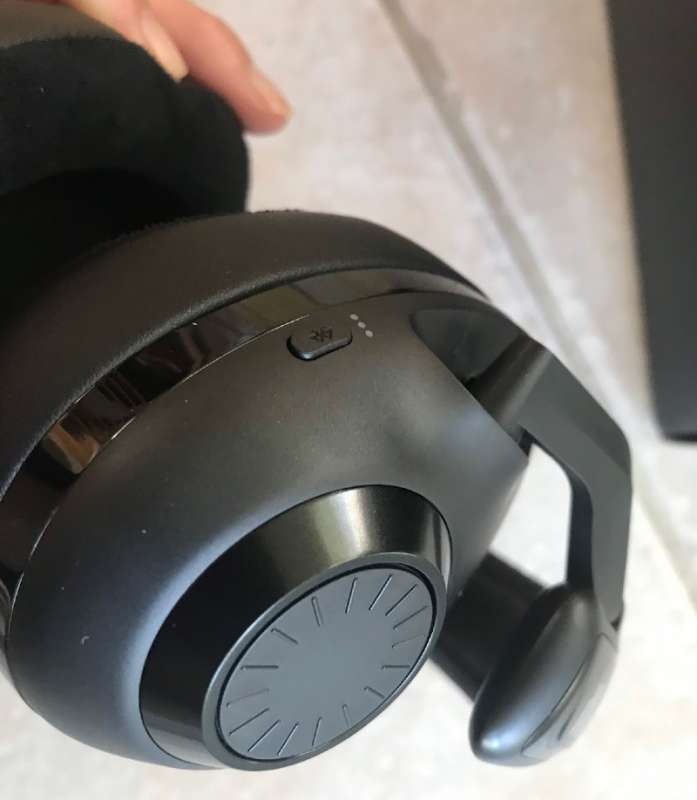 In order to use the microphone, you simply push down the boom. And to mute the microphone, you flip it back up. We found this design especially convenient compared to other styles that require you to feel around for a button or even hold down a button in order to stay muted.
The EPOS H3 gaming headset's microphone quality was excellent, it picked up my son's voice very clearly but also picked up noise from around his room, even more than just his chair squeaking or the dogs like you might expect; It would pick up rustling from just slight moving around and even breathing.
The battery life lasts a long time (19 to 37 hours depending on how you're using it) and it fully charges in 1.5 hours. For us, this was more than acceptable, since my son is accustomed to charging his devices whenever he's not using them. In fact, even when he forgot to charge this headset, he had plenty of battery to use it for another gaming session before needing to charge it again.
Overall, the EPOS H3 gaming headset was very easy to use, extremely intuitive. It's also very comfortable on the head and ears.
The sound quality was very good, and it does a great job of blocking out any outside noise, but ours seemed to be just a bit quieter on one side (the left). 
What I like
Long battery life

Comfortable and easy to use
What I'd change
The connection port is a little awkward
Final thoughts
The EPOS H3 gaming headset is a very nice gaming headset with a thoughtful design and long battery life. 
Price: $179
Where to buy: EPOS website or Amazon
Source: The sample of this product was provided by EPOS.