We use affiliate links. If you buy something through the links on this page, we may earn a commission at no cost to you. Learn more.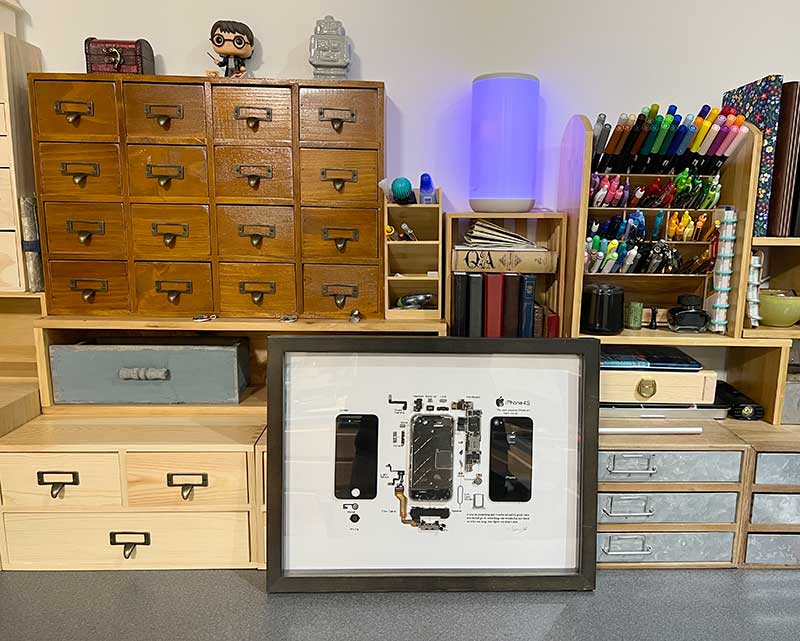 REVIEW – When a gadget geek wants to decorate the walls of their office, they probably don't think about paintings from famous artists like Monet or Picasso. Geeks tend to go for Stan Lee and Jack Kirby. Another alternative is a bit more techie. It's a deconstructed iPhone from Geekmem. Let's take a closer look.
What is it?
Geekmem is a wood-framed shadow box with an exploded layout of an actual iPhone 3GS, 4, 4S, 5, or 6 series iPhone that you can use as a piece of geek art.
What's in the box?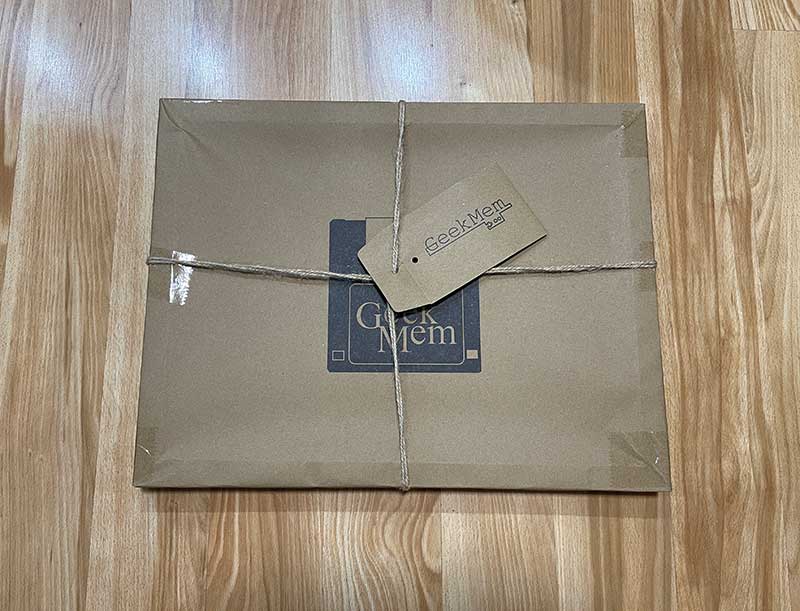 A kraft paper wrapped package
Design and features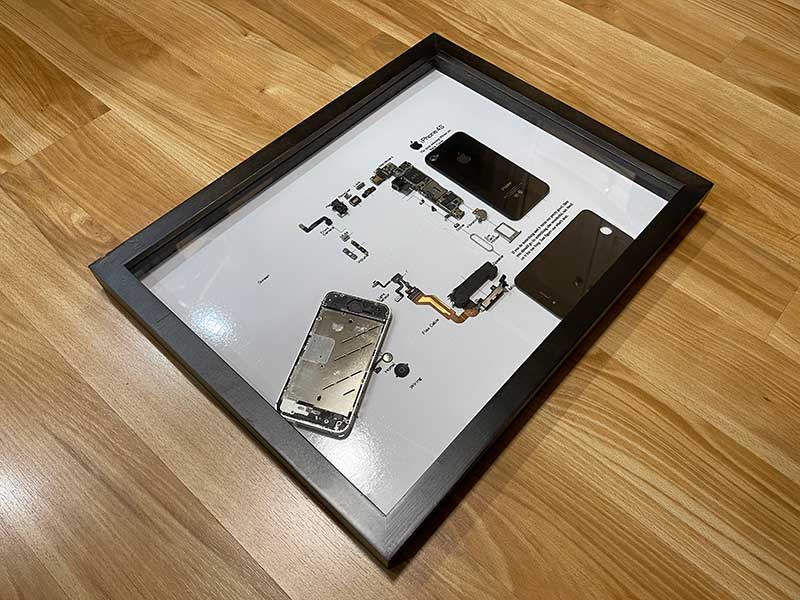 Let's start with the bad news first…
I was immediately disappointed when I unwrapped the Geekmem package and found that several components had detached from the board and were floating around under the then clear plastic cover.
I also noticed that the frame itself was scuffed in several places.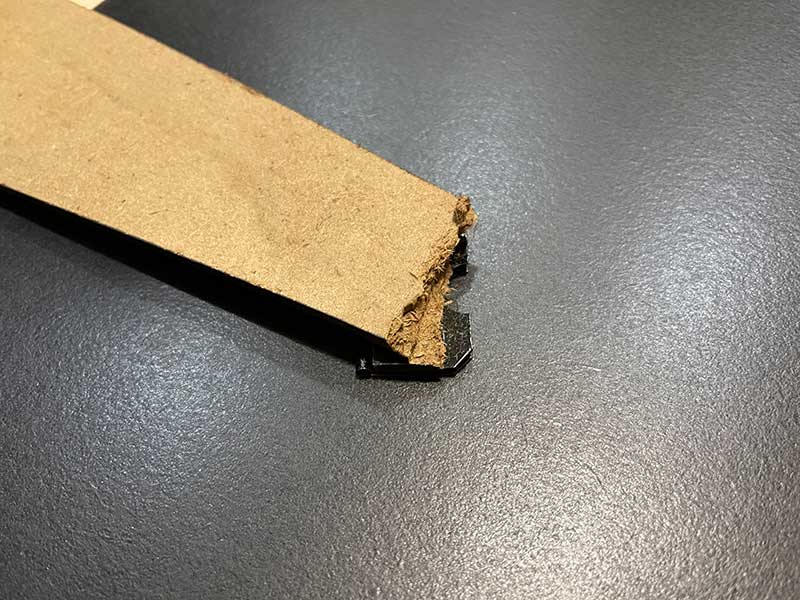 Then I flipped over the frame and was saw that the stand on the back was broken too. Jeez, Geekmem, you really need to get a handle on your quality control!
I almost threw everything in the trash but decided better of it and put on my Gadgeteer repair cap and set to work.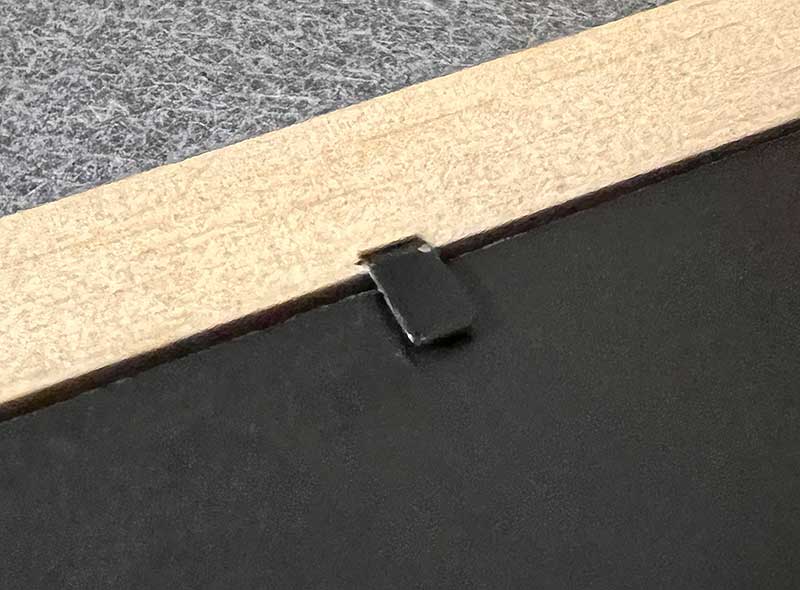 The back of the Geekmem frame is designed like most framed art. There are metal tabs that hold the back panel in place. I used a screwdriver to bend up the tabs and lifted out the panel, and then lifted out the art board with the glued on iPhone components.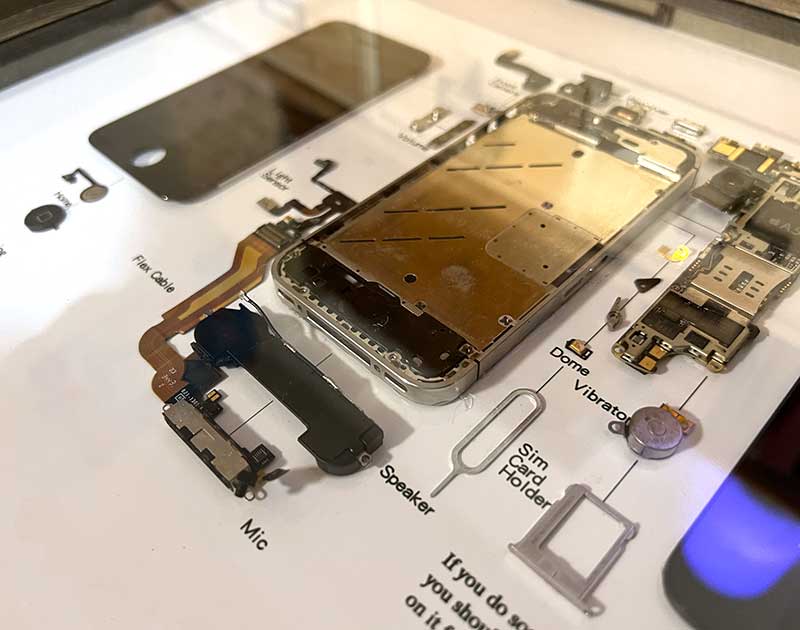 I used a clear gel glue pen to glue the detached pieces back in place. Once the glue dried, I reassembled everything and the good news is that I now have a pretty cool-looking geeky art piece on my desk. But it goes without saying that I should not have had to fix this myself…
What I like
What I'd change
Needs better packaging and/or gluing
Needs a wall hanger hook
Too pricy considering the quality
Final thoughts
I like the Geekmem shadow box but I obviously can't recommend it based on the fact that the quality is sorely lacking and the price is too high. If Geekmem can greatly improve their quality and lower the price considerably, I would be open to changing my recommendation but as of right now, I wouldn't buy this because I think you will be disappointed.
Price: $139.00 – $169.00
Where to buy: Geekmem
Source: The sample for this review was provided by Geekmem.