We use affiliate links. If you buy something through the links on this page, we may earn a commission at no cost to you. Learn more.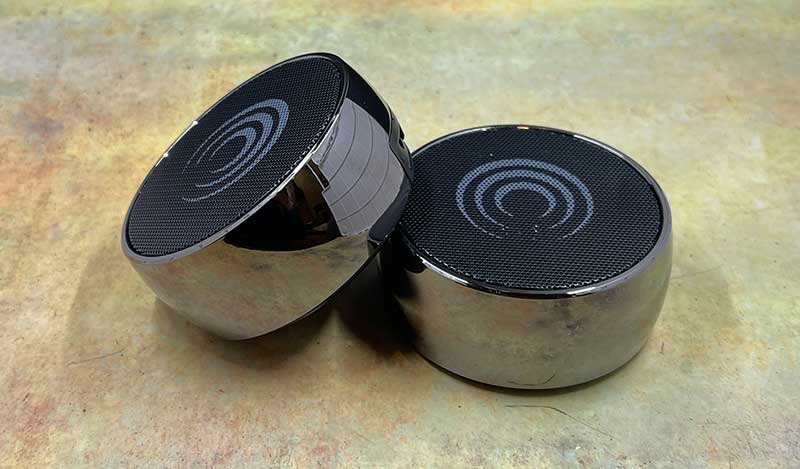 REVIEW – I have never considered myself a person who is easily stressed out, but I know that I can have some anxiety in certain situations. I also know that I hold a lot of tension in my shoulders and neck. For these reasons, I thought that learning to meditate could help me. I've tried a variety of apps and breathing techniques over the years with no real success. Then I stumbled upon the Solu N.O.W. Tone Therapy System and I knew I had to try it. Let's see if it's helped me reach a perfect zen state of mind.
What is it?
The Solu N.O.W. Tone Therapy System is a pair of small rechargeable speakers that are designed to emit special tones that help you relax and meditate in just 3 minutes twice a day. What does N.O.W. stand for?
N.O.W. stands for New Origin Waveforms—the heart of our patent-pending aural neuromodulation process. Each time N.O.W. is used it creates an entirely new audible waveform sequence. The novelty of each new waveform sequence gently pulls your attention to the present moment—the only moment you're alive and the only possible origin of your future.
What's in the box?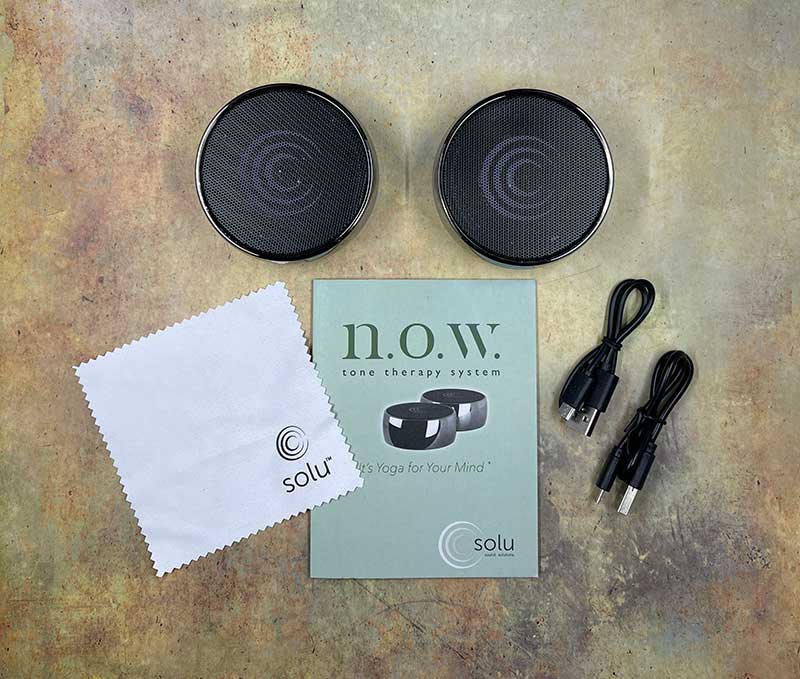 Solu N.O.W. speakers (2)
micro USB charging cables (2)
Polishing cloth
User guide
Design and features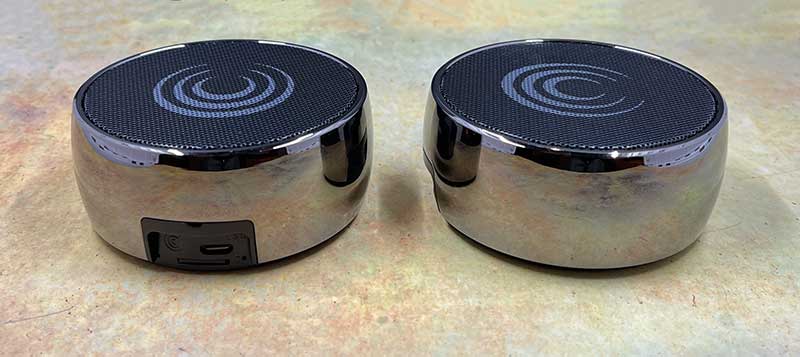 The Solu N.O.W. Tone Therapy System speakers (I'll just call them the Solu speakers from now on) are 3″ x 1.25″ inch and each speaker weighs about 9.6 ounces. They feel well made and look great with their black chrome finish on the sides and the black metal speaker covers on top that have the Solu logo.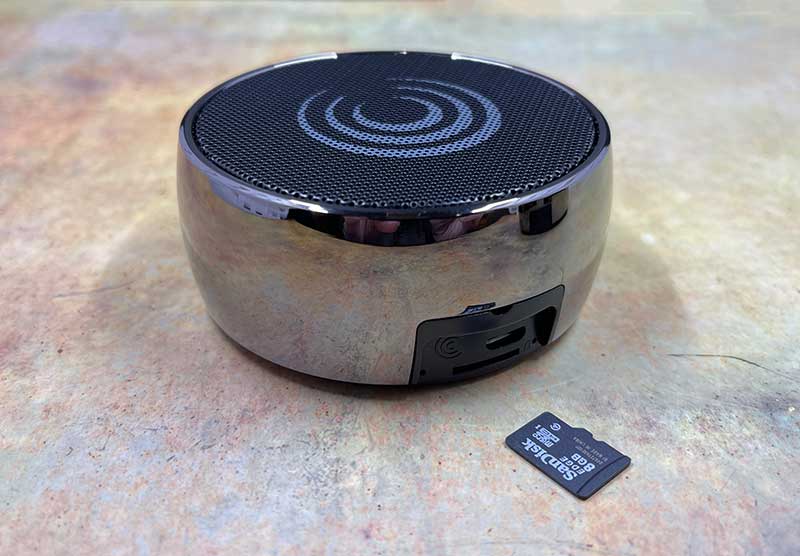 Each speaker has a micro USB port for charging and a micro SD card slot that holds an 8GB memory card with the stored audio files.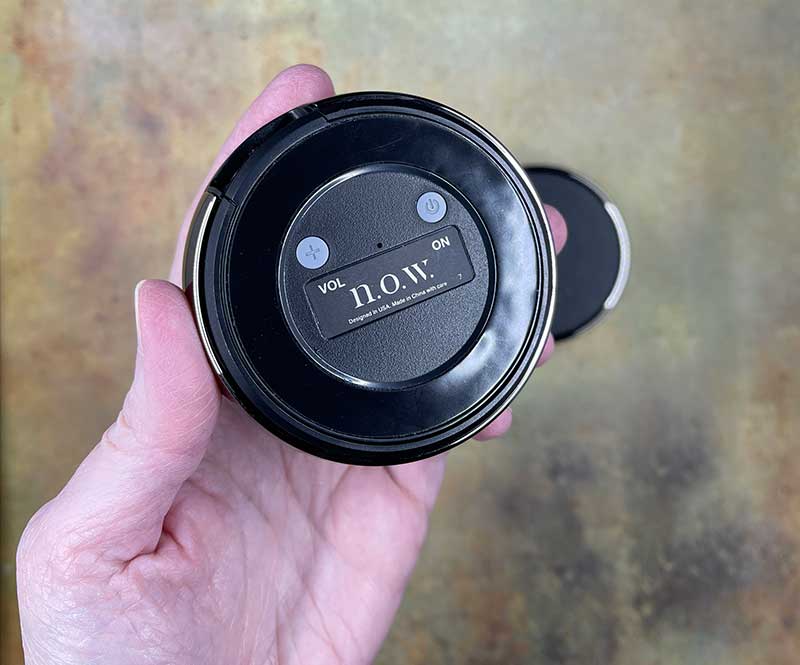 The bottom of each speaker has a volume button and a power button.
How do you use the Solu N.O.W. Tone Therapy System?
The first step to using the Solu speakers is to charge them. A small LED next to the micro USB ports provides a visual indicator for the charging status. The LED on each speaker glows red while charging and turns off when charging is completed. According to Solu, a full charge provides approximately 50 3 minute audio sessions before needing to be recharged.
Once charged, the next step is simple. Just press the power button on the bottom of one speaker then the same button on the other speaker. After a very brief pause, the N.O.W. tones will start to play. N.O.W. stands for New Origin Waveform tones and they remind me of singing bowls that you might find in new age stores. The tones are very pleasing and soothing. They resonate and vibrate in your head and body that is hard to explain but pleasant.
The tones aren't predictive, so you won't ever hear the same sequence more than once and the way that the tones are played, even if you listen to the Solu speakers twice a day every day, I don't think you'll ever feel like you're hearing the exact same sequence.
The N.O.W. tones play for 3 minutes and then stop automatically. You don't have to press the power button to turn off the speakers. They will turn off on their own.
The default volume is the perfect level if you're using the speakers indoors but if you want to use them outdoors, you can increase the volume by pressing the + button on the bottom of each speaker.
Hear it in action
In real life, the tones bounce around in your head, echo, vibrate, rumble, etc. It's super cool and it makes it really easy to focus on the tones which is the whole point of this system. All you have to do is turn them on and focus on the sounds. If your mind wanders and thoughts creep in as they will, as soon as you recognize this happening, shift your focus back to the tones. It's easy!
What I like
Well made
Quality tones
Easy to use, no app, no memberships
Soothing and relaxing
What I'd change
Final thoughts
If you've ever thought that learning to meditate is hard to do, then you MUST try the Solu N.O.W. Tone Therapy Sound System. These little speakers are in a word: Awesome. They don't require you to sync with your phone, an app, or pay a membership fee/subscription. You just charge the speakers, turn them on and focus on the sound. That's it. It's simple. It's enjoyable and it only takes 3 minutes a day twice a day.
At the beginning of this review, I mentioned that I don't think I'm a stressed person. But when I check my heart rate before and after using the Solu N.O.W. system, my heart rate is noticeably lower. Is this proof that this system works to help relieve stress? It seems so. I just like the way it makes me feel when I use it.
Price: $179.00
Where to buy: Solu and Amazon
Source: The sample for this review was provided by Solu.