We use affiliate links. If you buy something through the links on this page, we may earn a commission at no cost to you. Learn more.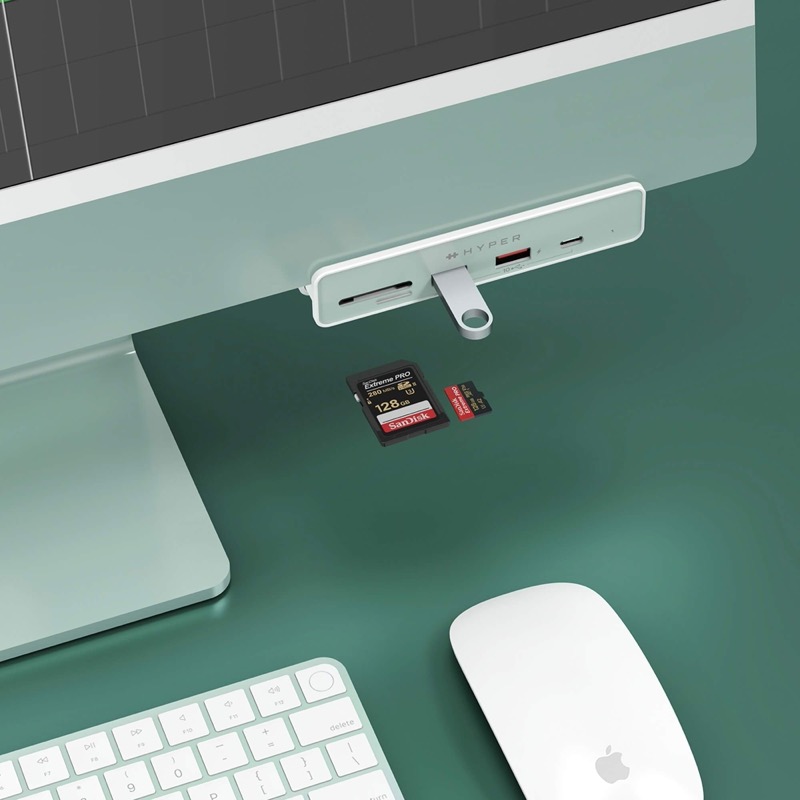 NEWS – Hyper, a company known for making accessories for Apple and other manufacturers' devices, announced their new USB-C Hub for the new 24″ iMac models, bringing some connectivity to the front of the iMac where it's more convenient to reach.
There are two models in the USB-C Hub line, a 6-in-1 and a 5-in-1. Both models clamp onto the bottom right side of the iMac screen, tightened down by a thumb screw. A short, integrated USB-C cable plugs into one of the available ports on the back of the iMac, powering the device and providing connectivity. They both come with colored faceplates to match the available colors in the iMac line. The USB-C Hub models include a soft-touch interior to protect the iMac's finish.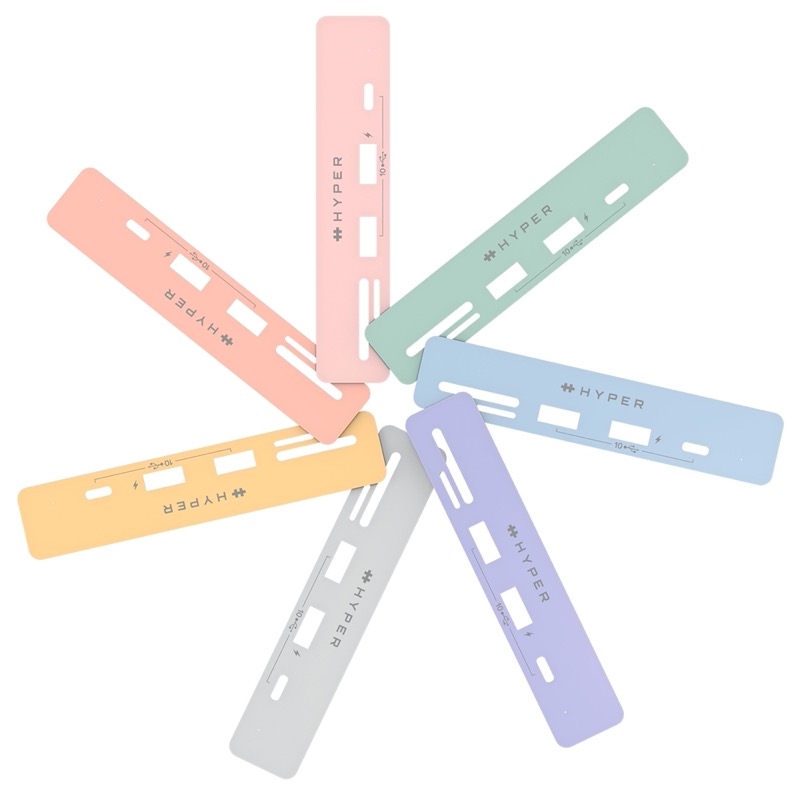 The 6-in-1 model includes a USB-C 10Gbps port, 2x USB-A 10 Gbps ports, an SD and MicroSD UHS-I port, and a 4K capable HDMI connector on the back.
The $49.99 5-in-1 model has 2x USB-C 5Gbps ports, 2 x USB-A 5Gbps ports, and a USB-A 5Gbps 7.5W port, useful for charging connected devices.
No tools are required for installation and there are no drivers necessary. Just clamp on, plug in, and go.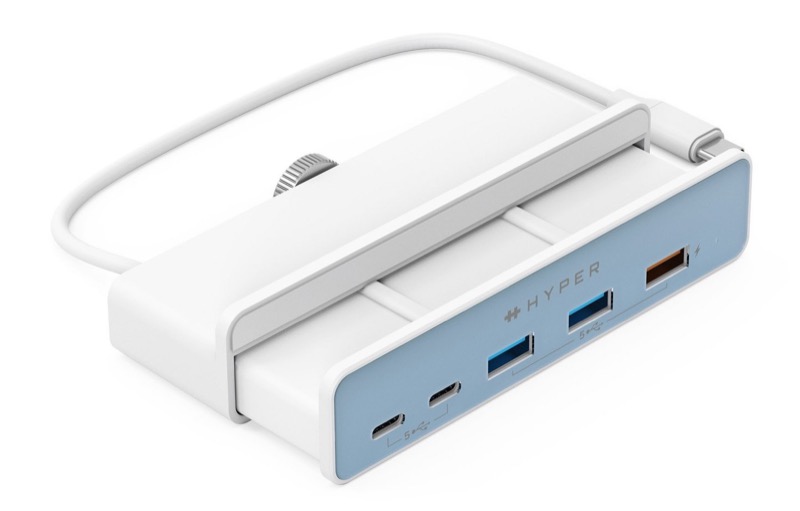 Cost is $79.99 for the 6-in-1 model and $49.99 for the 5-in-1 model. Pre-orders are open now. Devices are expected to start shipping September 10. Find out more and pre-order at hypershop.com.