We use affiliate links. If you buy something through the links on this page, we may earn a commission at no cost to you. Learn more.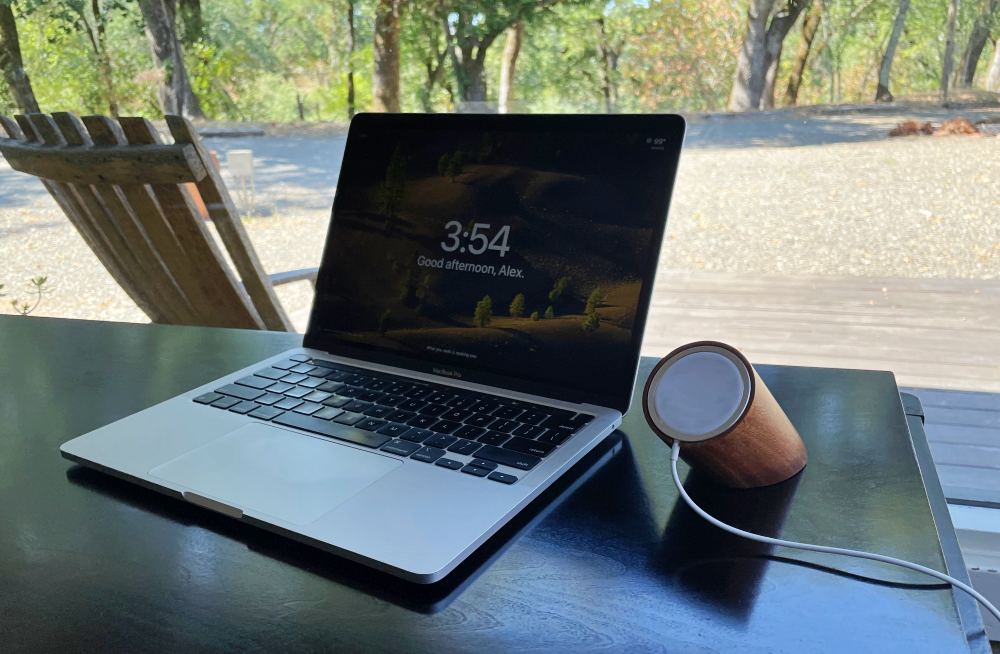 REVIEW – MagSafe charging for iPhone has been out for a while now and it works really well. Apple's charger is pretty slim, packs easily for travel and all but guarantees location on your phone when it's time to charge. There's lots of options out there when you'd rather have a dock, but they typically ask you to donate a MagSafe charger or cost a lot because they have one built in. Rolling Square has a pair of new docks that work with the MagSafe charger you already have in a very as-you-need-it way.
What is it?
The MagSafe Desk Stand (and the Mini Dock for MagSafe) are holders specifically designed to hold Apple's MagSafe chargers, providing an always-in-the-same-spot organization while keeping the flexibility of being able to hold and use your phone normally while tethered.
What's in the boxes?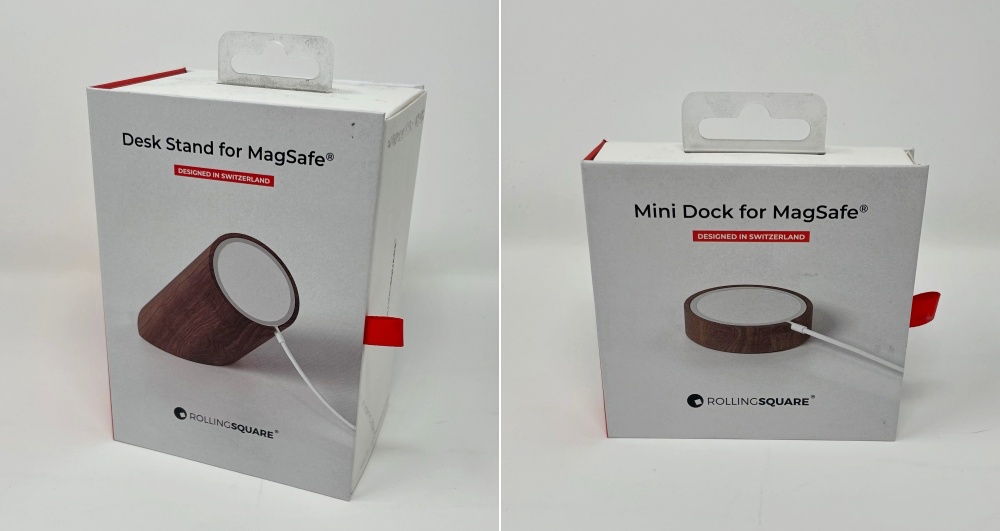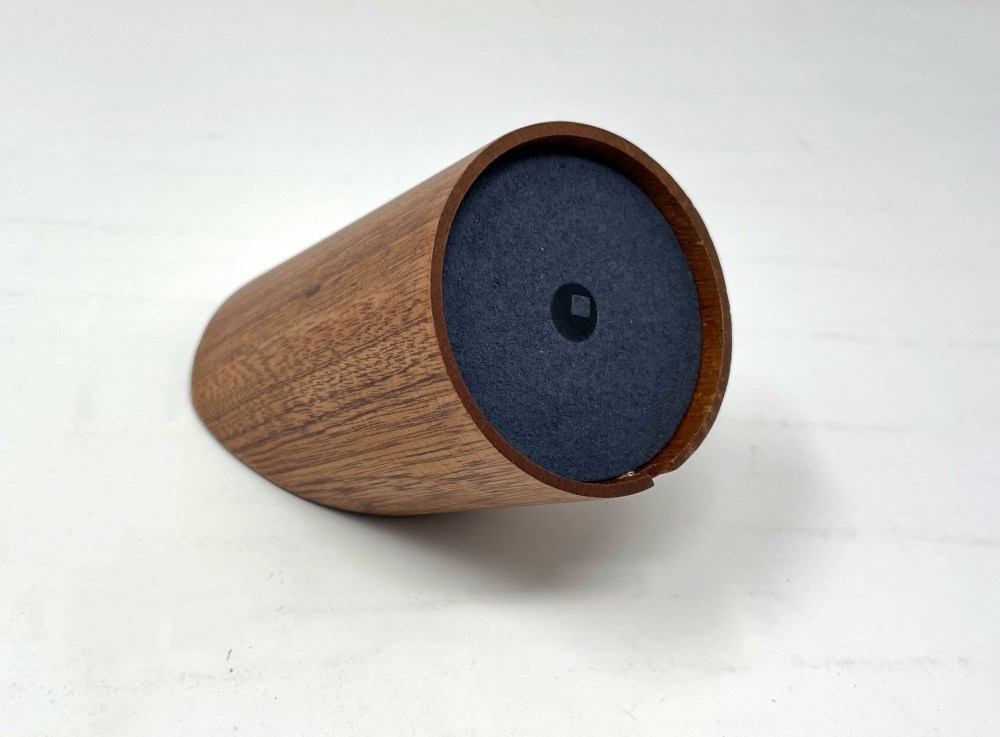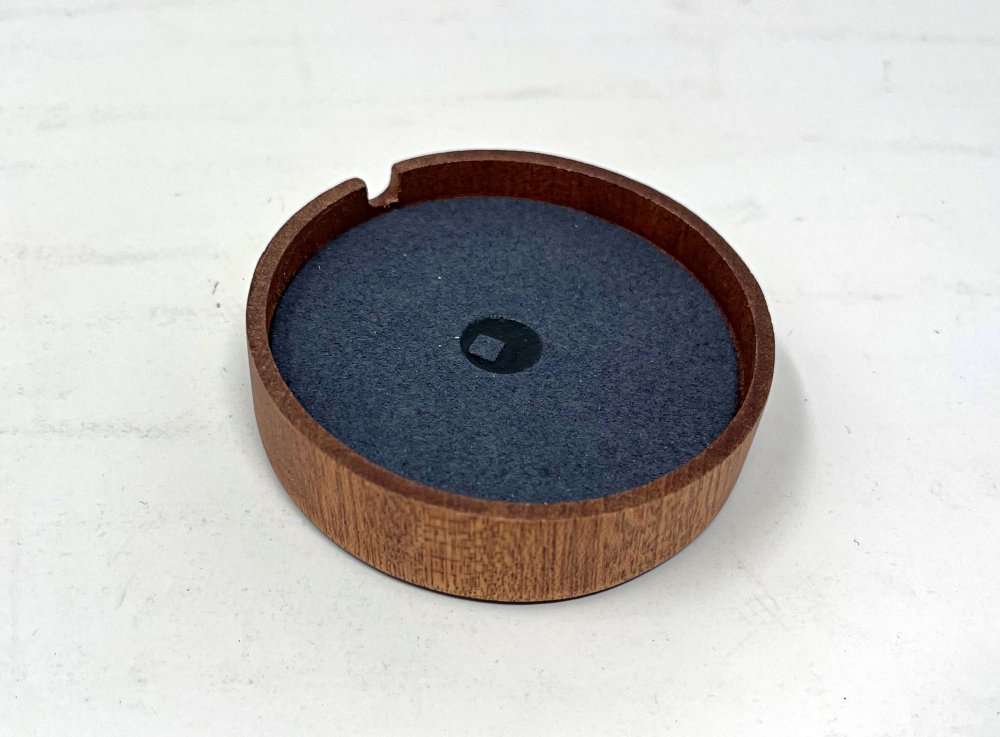 Hardware specs
• Walnut/Sapele solid wood
• Anti-slide Nanosuction base
• Anti-scratch PU Suede pad
• N52 Neodimium feedback magnets
• Compatible with Apple MagSafe
Design and features
Both the Desk Stand and the Mini Dock are designed to receive and hold the MagSafe charger without locking it in place. The solid wood construction is sturdy, beautiful and makes each one unique. This allows you to easily pick up your phone with the charger still attached, or slide sideways momentarily to leave the charge in the stand.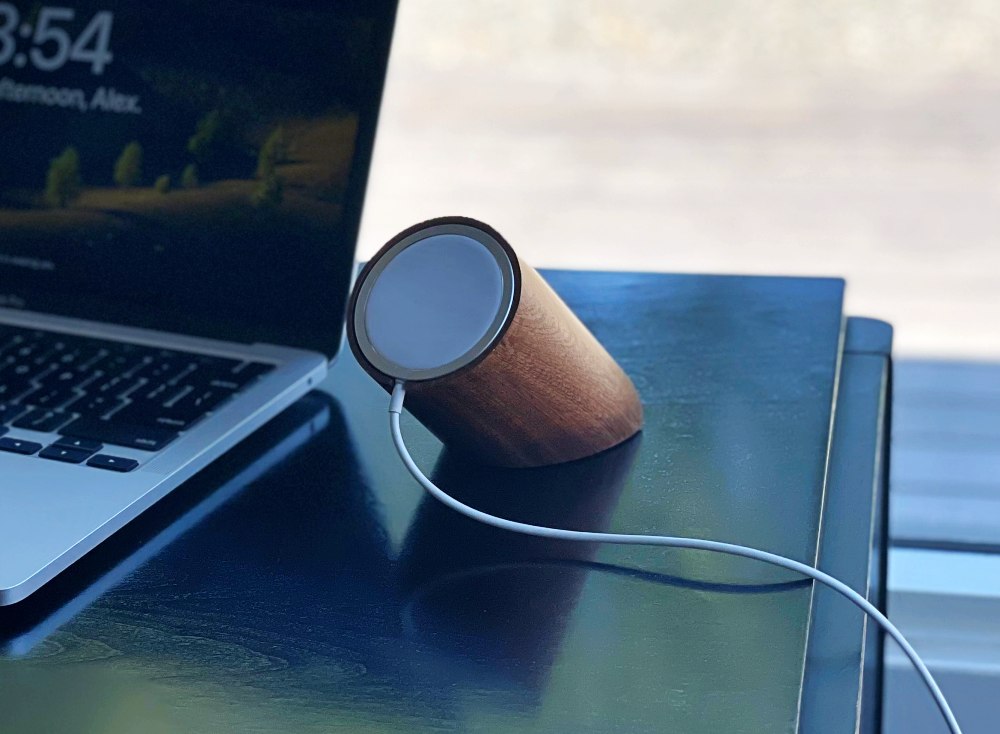 A suede pad keeps your charger scratch-free.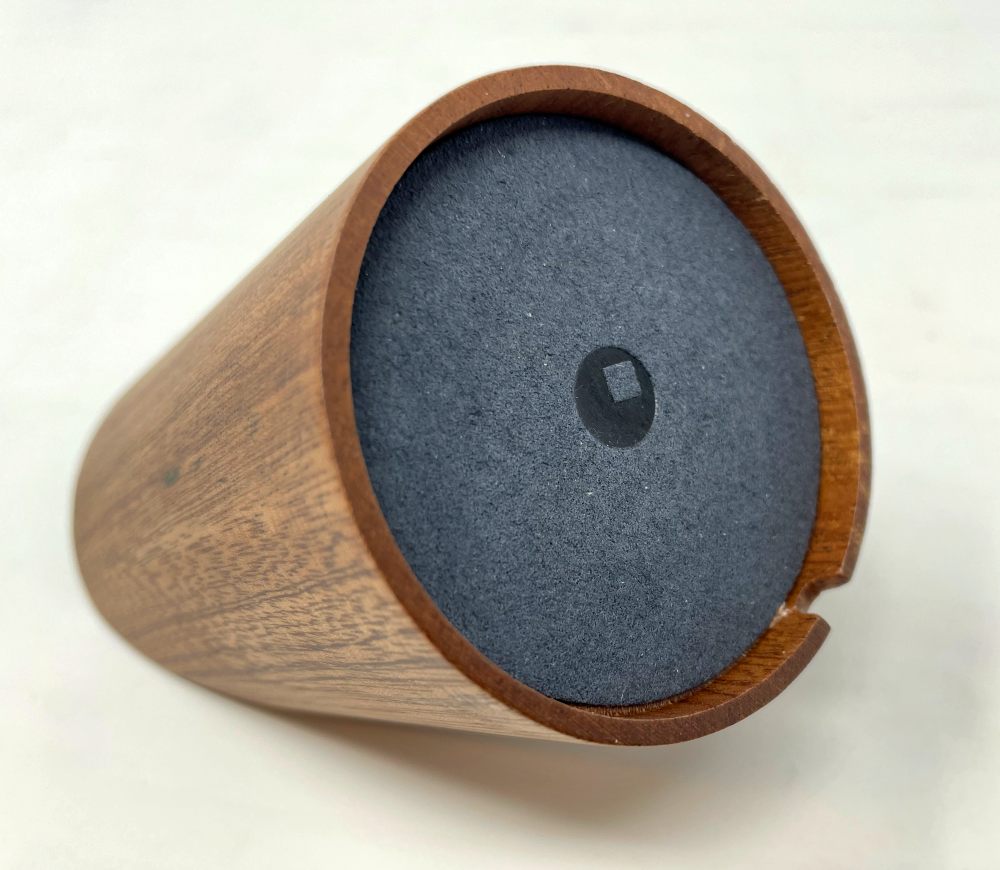 The Desk Stand lifts and tilts a connected iPhone to 45º, making it optimal for desk use as you might have guessed.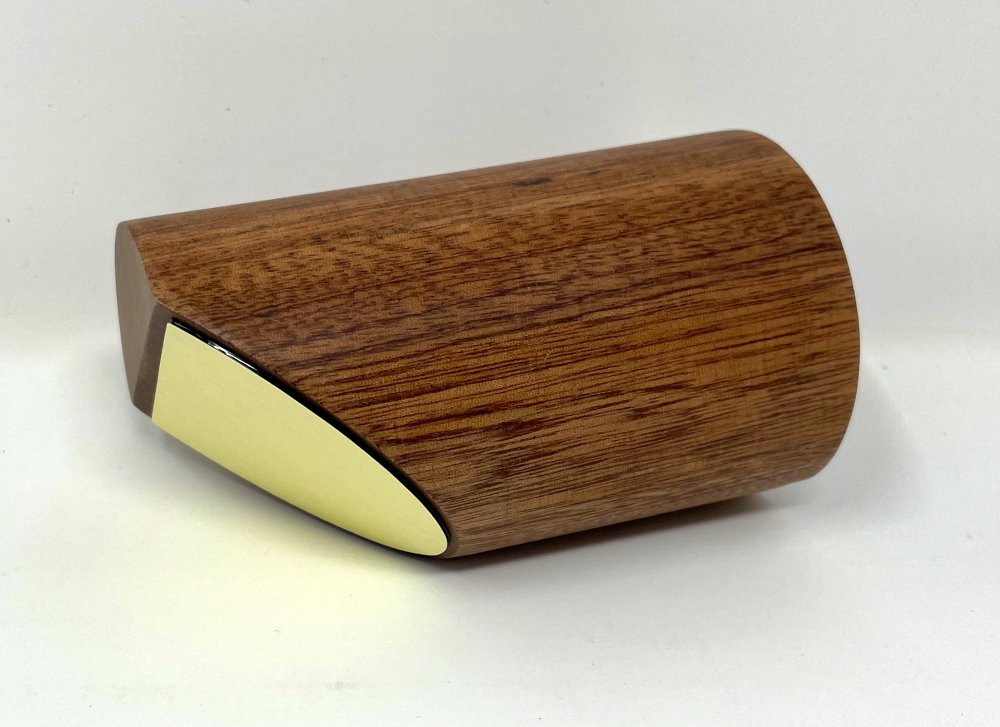 The Mini Dock is very minimal and in addition to desks could work well on angled surfaces as well as long as you keep clear of ones approaching vertical.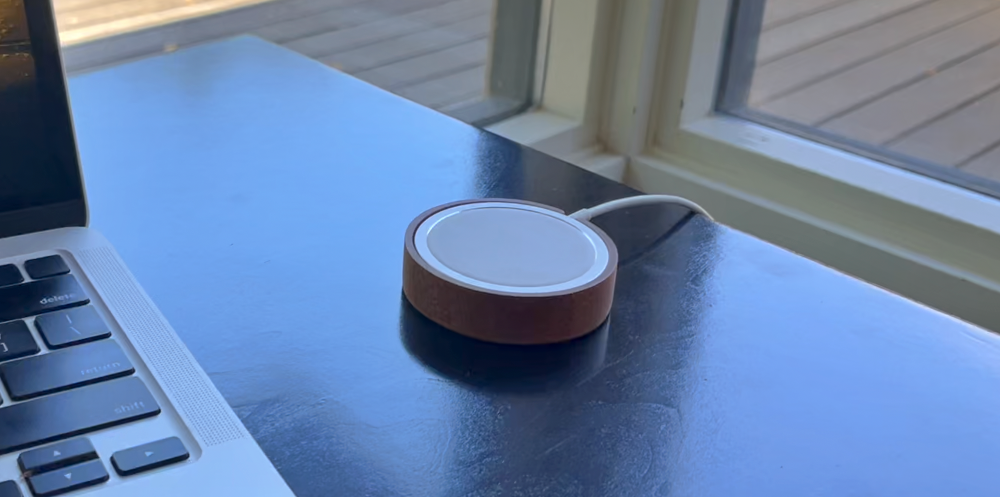 Both have a reusable nano suction adhesive material that keeps them in place.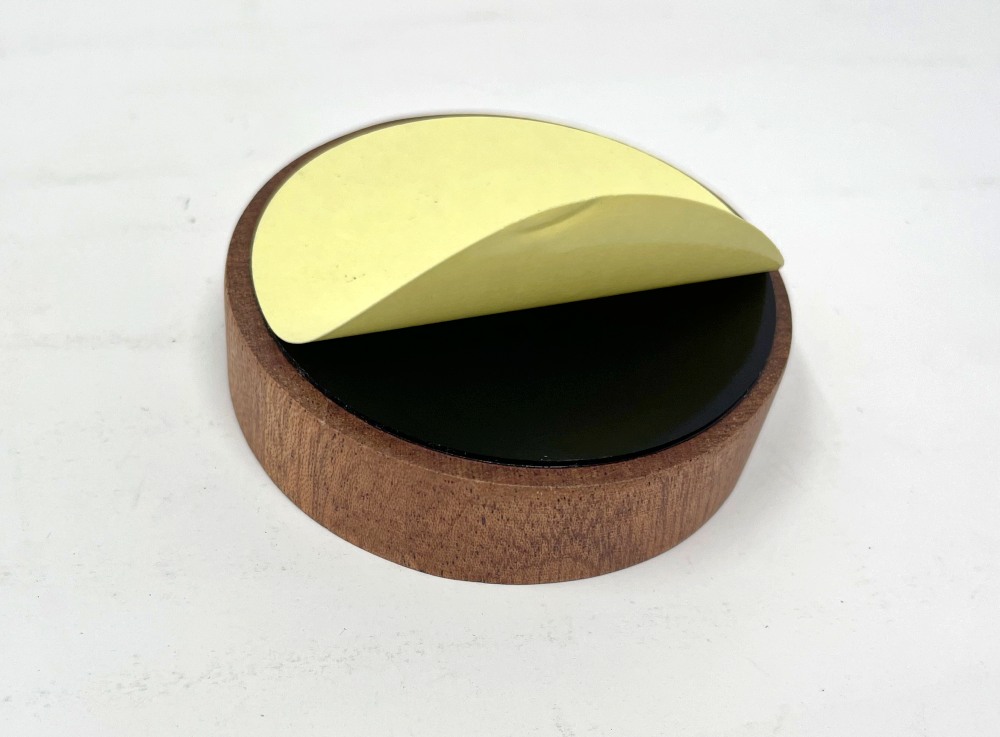 Setup
Both docks are easy to use, and the only detective work involved is determining exactly where you want to put them. This is where the nano suction material is super useful as you can always relocate if needed.
Before peeling-and-sticking the first time, clean your desk surface first and make sure that it's fully dry. When you stick it down, apply some constant pressure for 15 seconds or so to make sure it gets a good purchase.
You'll also find that it works better on some surfaces than others. Uneven or fibrous surfaces could have some issues.
Once stuck, place your MagSafe charger into the dock with the cable lining up with the slot in the circle.
Place your phone onto the charger as you normally would. When you pick it up, the charger will automatically stay connected. If you want to leave the charger behind, slide sideways as you start to pick up using the perimeter wall of the dock to disconnect the magnets.
Performance
If you've been using a MagSafe charger by itself, you're already used to finding a way to knock the charger off the back of your phone when you don't want it. That's either tugging on the cord, or using a finger to push it off as you pick it up or some other way. Other stands typically work like flat Qi chargers, just likely angled and you're either charging or you're picking it up, there's no in between.
The Desk Stand and Mini Dock are deceptively simple and as a result very elegant solutions. Rolling Square has a patent-pending status on the take it or leave it tag line that they're using to describe how it works which literally is how it works.
The beauty here is that you can decide as you pick it up if you want to keep charging while you use your phone, or leave the charger behind. All it takes is a little sideways push before you pull if you're wanting the later. It takes a little getting used to, but quickly becomes second nature. Here's how that works on the Desk Stand…
The Desk Stand's 45º tilt puts your screen at a good angle for desk use and the 0º down orientation of the cable is easy to use whether in portrait or landscape modes.
The Mini Dock works exactly the same way just without the 45º angle. Super easy to place your phone and then leave the charger behind when you want. It's a tiny bit trickier to place your phone with the charger already connected back into the dock as the reference point of the cable slot isn't as defined and/or you may have the cable running off the edge of your desk at a 90º instead of towards the bottom of your phone. You can see that happen in this quick video here.
Due to the way the nano suction material works, the Desk Stand has a little left to right twist to it. Nothing major, but it's noticeable if you like to fidget with your phone in charging mode.
My (Ikea) desktop is not super smooth (not the one shown in this review) and after about three weeks I needed to wipe down the nano suction to reinvigorate the stickiness and re-place it on my desk. I also did not overly clean before placing originally, so I'm going to chalk this up to my process, but thought I'd mention it as dust does happen.
What I like
Simple, elegant dock solutions for using a MagSafe charger
Solid wood construction that should complement any desk
Provides a dedicated place for your charger to hang out
What I'd change
Include a clear circular sticker you can apply to tricky surfaces to help nano suction edge-cases
Final thoughts
Both the Desk Stand and the Mini Dock are great solutions for anyone already using a MagSafe charger but wishing it would stay in a particular place on your desk. It's cool that you can then easily still take the charger with you for a trip without having to buy yet another one. The wood construction looks and feels awesome and at the current pricing on Amazon these are pretty easy to add to cart on a whim. Be warned!
Price: $29 $19 – MagSafe Desk Stand | $19 $9 – Mini Dock for MagSafe
Where to buy: Amazon – Desk Stand | Amazon – Mini Dock
Source: The sample of this product was provided by Rolling Square