We use affiliate links. If you buy something through the links on this page, we may earn a commission at no cost to you. Learn more.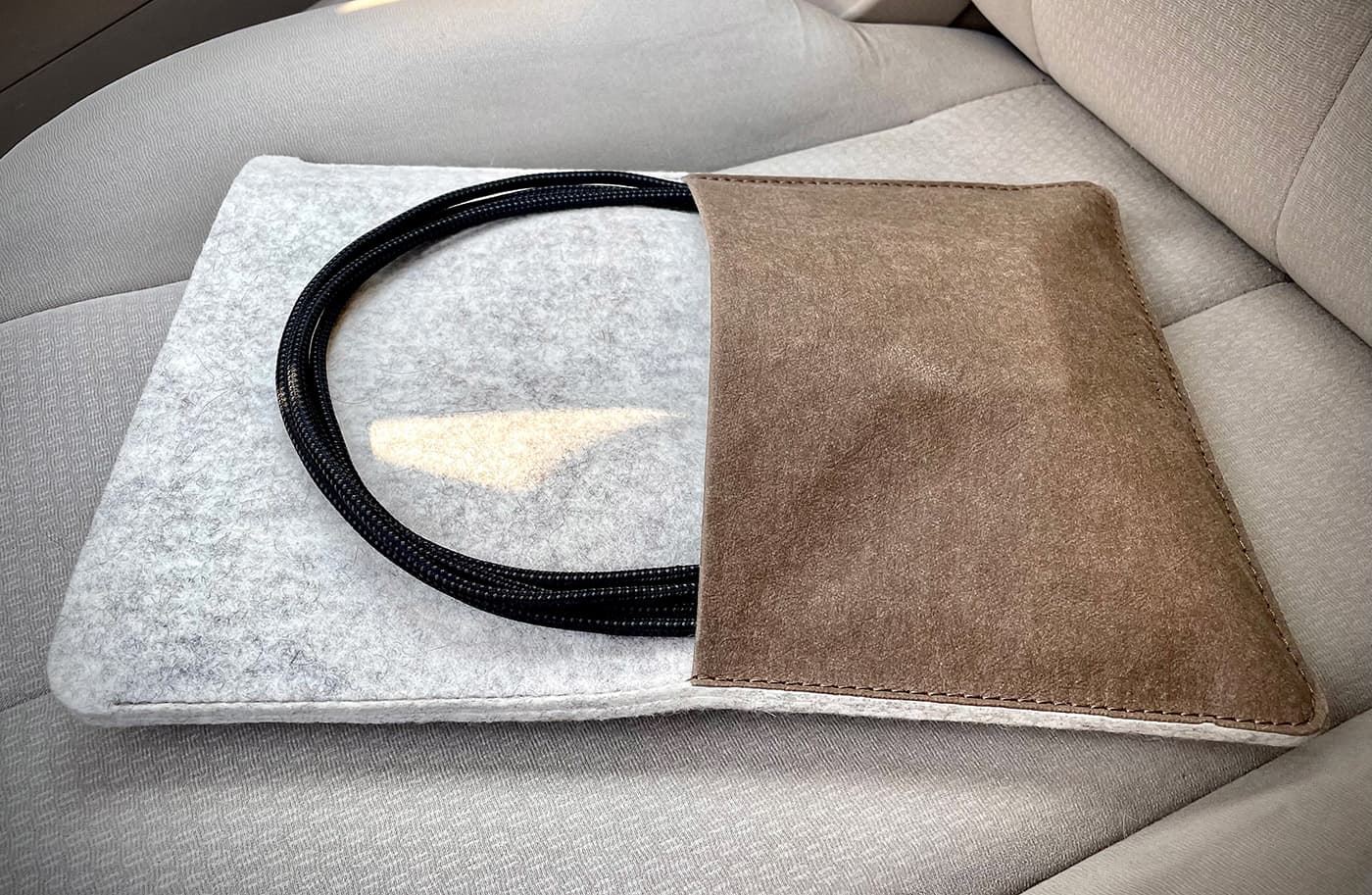 REVIEW – If you're on the hunt for a gorgeous laptop case made from durable, renewable materials, Oakywood has just the thing with their merino wool Felt MacBook Case.
What is it?
Oakywood's Felt MacBook Case is a handcrafted merino wool felt laptop sleeve with a washpapa (washable paper) accessory pocket sewn onto the front.
Hardware specs
13″ Macbook sleeve dimensions are 23.8 x 33 cm (9.4 x 13″)
outer pocket made of washpapa 100 OEKO-TEX – an ecological alternative to leather
merino wool felt is 100 OEKO-TEX certified as a non-toxic and safe material, durable and water-resistant
handmade with certified eco-friendly materials
Design and features
At first glance, it's easy to dismiss Oakywood's Felt MacBook Case as merely a thing in which to deposit your laptop to keep it safe. And while its core function is just this, the eco-friendly material is where the case truly shines.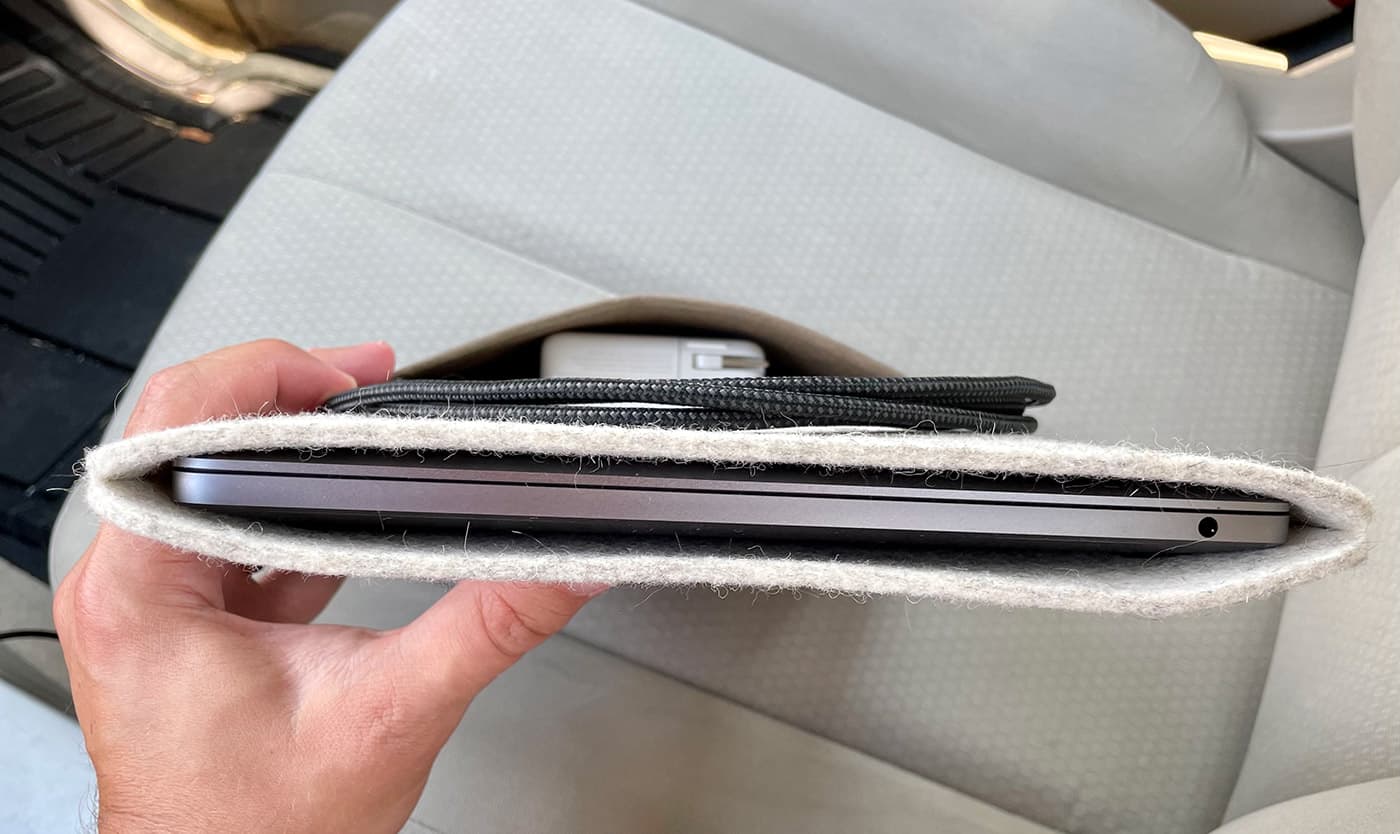 The case itself is crafted from hand-stitched merino wool felt, which is both durable and water resistant (think darting through the rain or light spills, not full submersion). It's a renewable, natural material that is a light gray mottled with slightly darker hairs.
A laptop can easily slip in and remains in place with enough tension surrounding it. I've not noticed any loosening after a month, but I imagine the wool would stretch over time.
Stitched into one side is a brown, "washpapa" pocket, that looks and feels a lot like rough leather. Washpapa is essentially washable, impregnated sewing paper. I'd not heard of it, myself, but it's a lovely ecological material that fits well with the merino felt.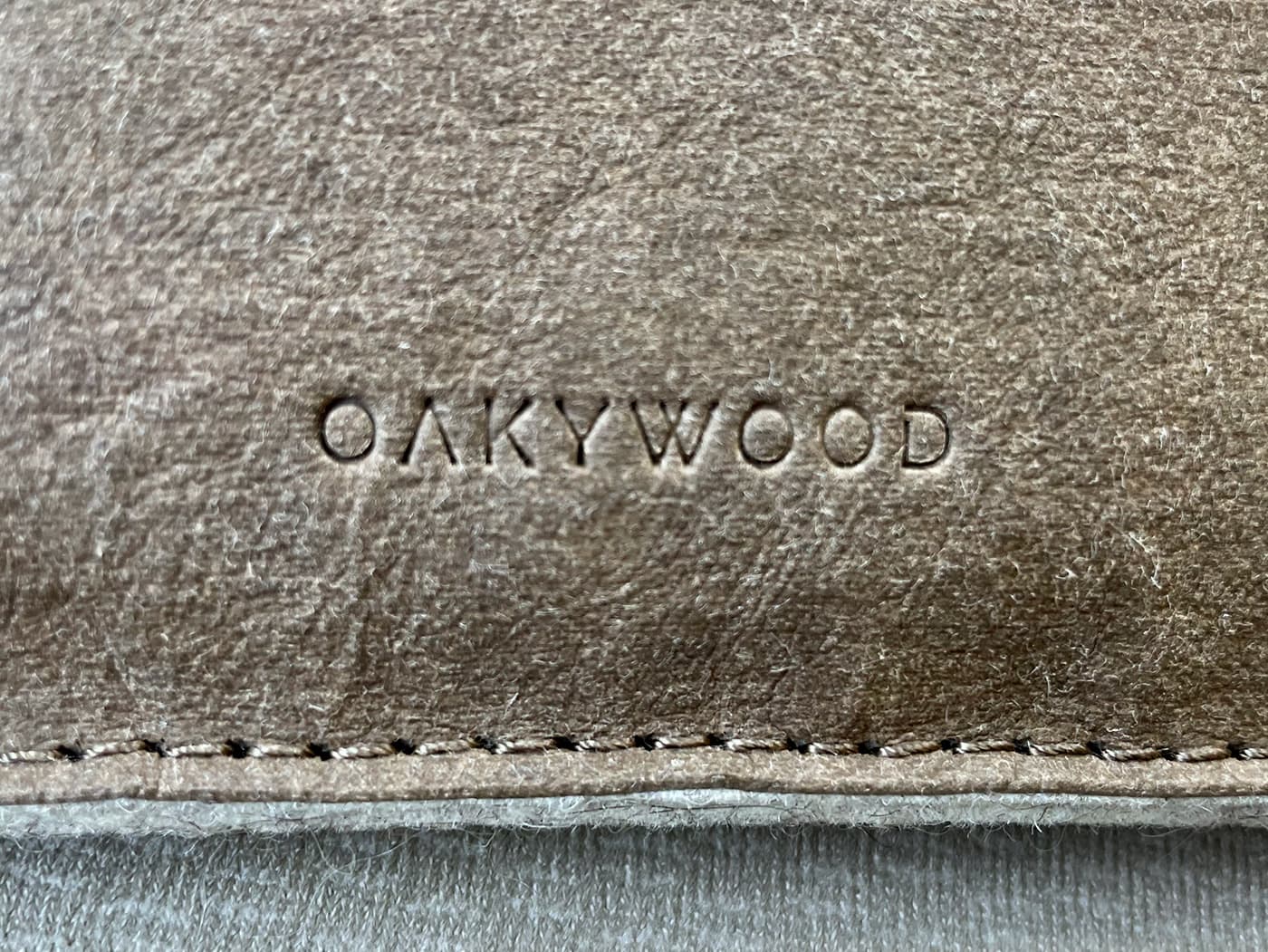 I used this case to tote my laptop into the office a few times in the past month, and really, it was all I needed. In the photo, you can a braided cord and MacBook power brick that I shoved into the pocket, just to see if it would fit. You're not going to able to carry more than a phone, small notebook and pen in this pocket.
I wouldn't even want to keep the power brick in there for long, it seemed to stretch the material, leaving a square outline like a dad-wallet indentation on the back pocket of a pair of jeans.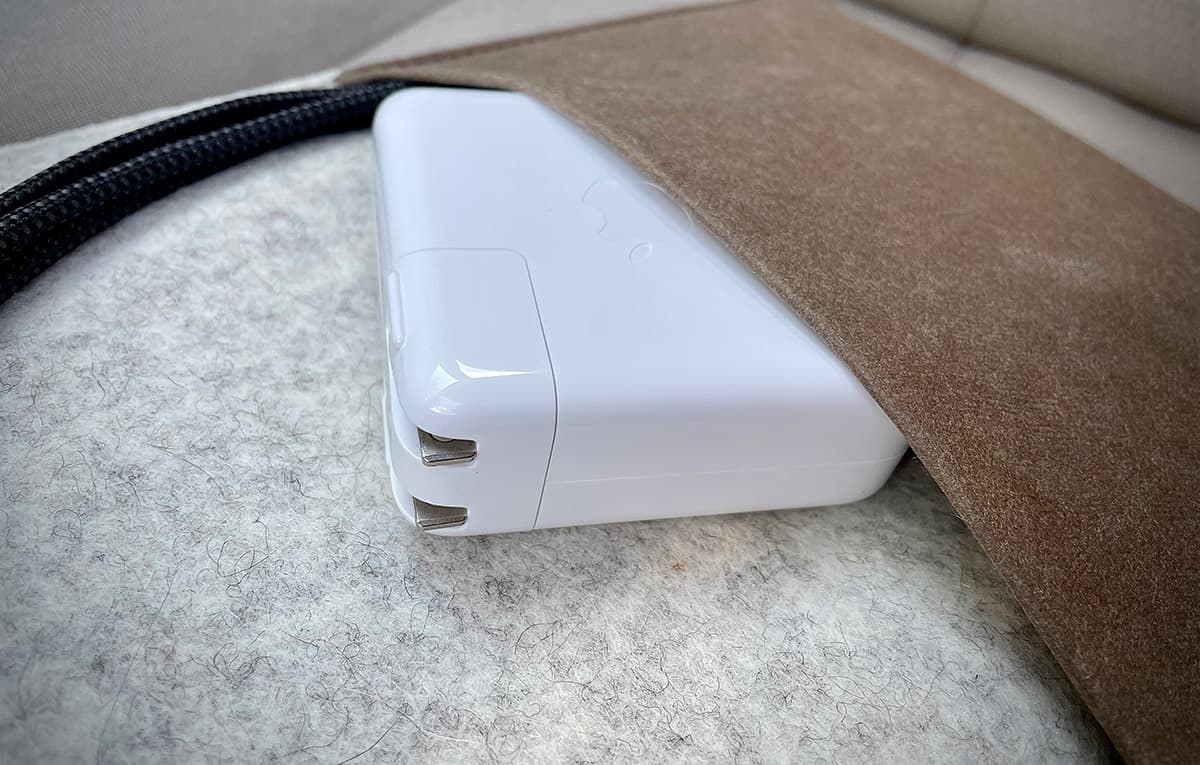 Ideally, you'd simply use this case as a safety buffer for things bouncing around inside a larger case, but using just the case was fine for my commutes to work, if I didn't need anything else.
Perhaps most important, this is an ecologically sound choice for a computer accessory. The Poland-based Oakywood pledges ethical production and eco-friendly materials, and plants one tree for every product sold. So while their asking price may be a bit much, your eco-footprint from this purchase won't be.
What I like
soft, durable, handsome materials
eco-friendly
company plants one tree for each product sold
What needs to be improved
May be more than you're looking to spend for a relatively featureless simple laptop sleeve
Final thoughts
While heavy every-day-carry enthusiasts might not appreciate the lack of carrying potential in this case, it's really just meant to act as a layer of protection for your laptop and not much else. However Oakywood has put together a handsome case that is ecologically sensible, which means a great deal to some people, myself included.
Price: $59
Where to buy: You can pick up your own Felt MacBook Case directly from Oakywood in grey or anthracite in sizes ranging from 16″ to 12″.
Source: The sample of this product was provided by Oakywood.