We use affiliate links. If you buy something through the links on this page, we may earn a commission at no cost to you. Learn more.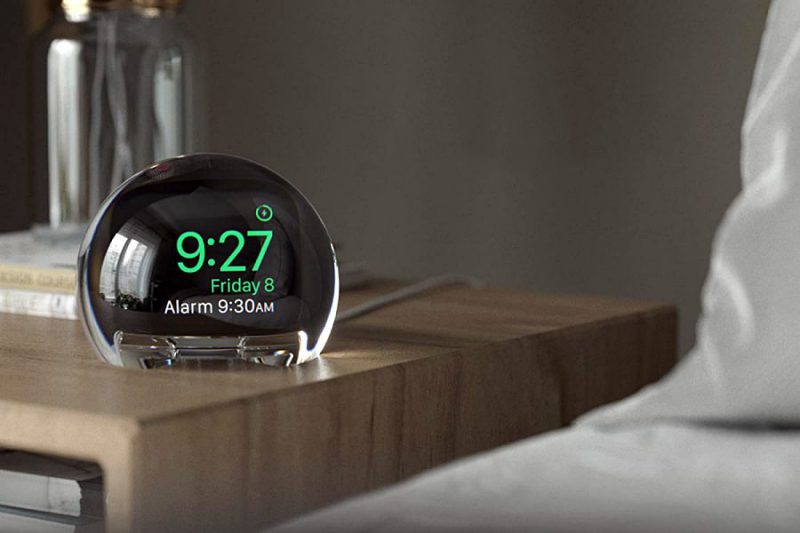 NEWS – I religiously charge my Apple Watch on my nightstand and like its Nightstand mode feature. However, because I wear glasses, it can be hard to read the time from my bed. Enter the NightWatch.
What is NightWatch? Simply put, it is a magnifying clock dock for Apple Watch. NightWatch has a unique ball design that magnifies the watch face to turn the charging watch into a beautifully displayed alarm clock.
And it is more than a display. You can wake up your Apple Watch by tapping anywhere on the dock. And built-in sound amplification also enhances the sound of the alarm. So, in effect, it turns the Apple Watch's nightstand mode into a legit alarm clock.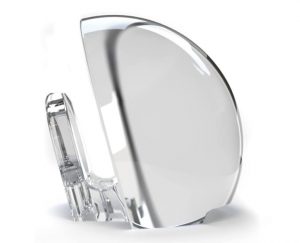 NightWatch's heavy base is a single piece of solid lucite that is hand polished to a mirrored finish. And the non-slip base ensures that it will stay in place.
NightWatch is compatible with every Apple Watch series and integrates with the watch charger by simply sliding the charger into the back of the dock.
The NightWatch magnifying clock dock for Apple Watch is available from Amazon for $59.99 and we'll be posting a full review very soon!