We use affiliate links. If you buy something through the links on this page, we may earn a commission at no cost to you. Learn more.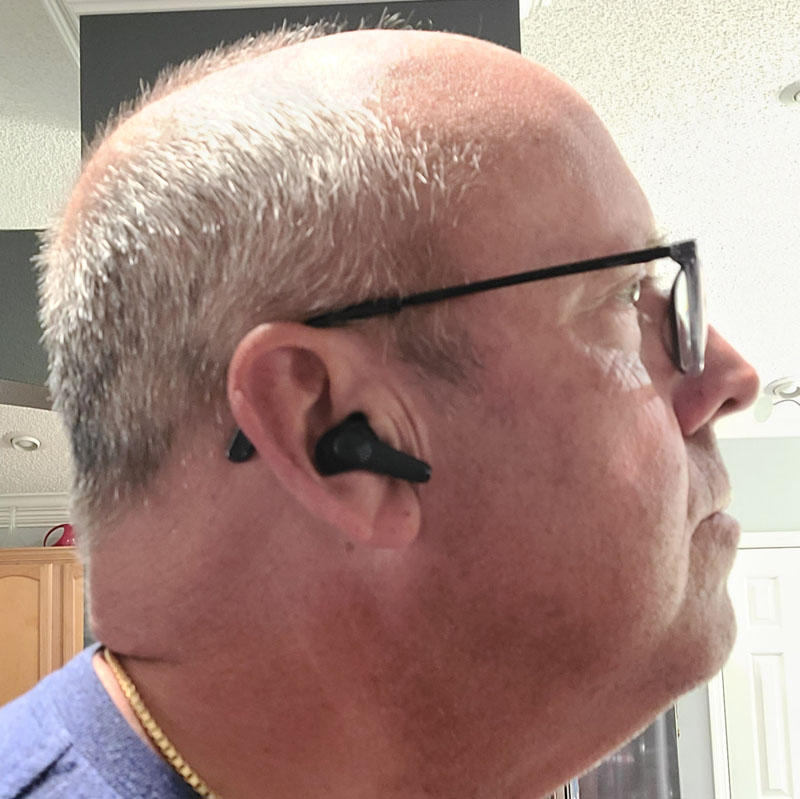 REVIEW – I've been on a quest to find the perfect earbuds.  My oddball ears are difficult to fit and generally, I find earbuds uncomfortable.  Still, unless you want cans on your ears and/or wires connecting buds on the two sides of your head to each other, earbuds are the choice.  The Enacfire A9 ANC wireless earbuds are a little different design from others I have tested, so I jumped at the chance to give them a try.
What is it?
The Enacfire A9 ANC wireless earbuds are active noise canceling wireless earbuds that offer ambient noise passthrough, full noise canceling, voice assistant activation, and more.
What's in the box?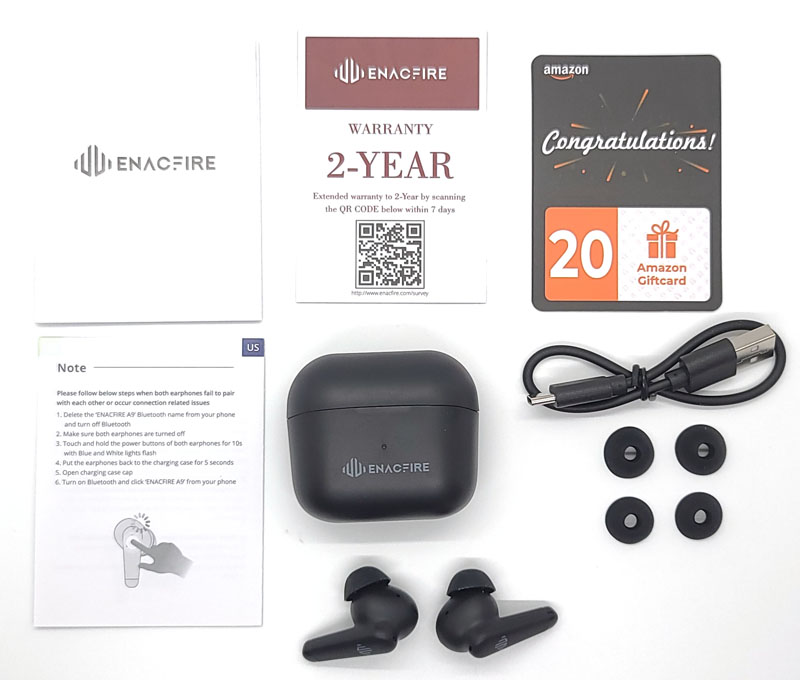 Charging case
Enacfire A9 ANC wireless earbuds
USB-A to USB-C charging cable
Small and large ear tips – medium come installed
Manual
Pairing guide
Warranty card
Gift card offer
Hardware specs
Overall dimensions: 2.2 x 1.8 x 0.9 inches
Weight: 3.2 ounces
Earbuds included: 3 sets – small, medium, large
Controls: touch-sensitive
Drivers: 10mm
Sound modes:

Hybrid active noise cancellation,
Transparent mode
ENC call noise cancellation

Microphones: 4 – 2 per earbud
Water resistance: IPX7 (waterproof when submerged in water at a depth of one meter, for 30 minutes)
Total playtime (with charging case): 32 hours
Case charging: USB-C
Design and features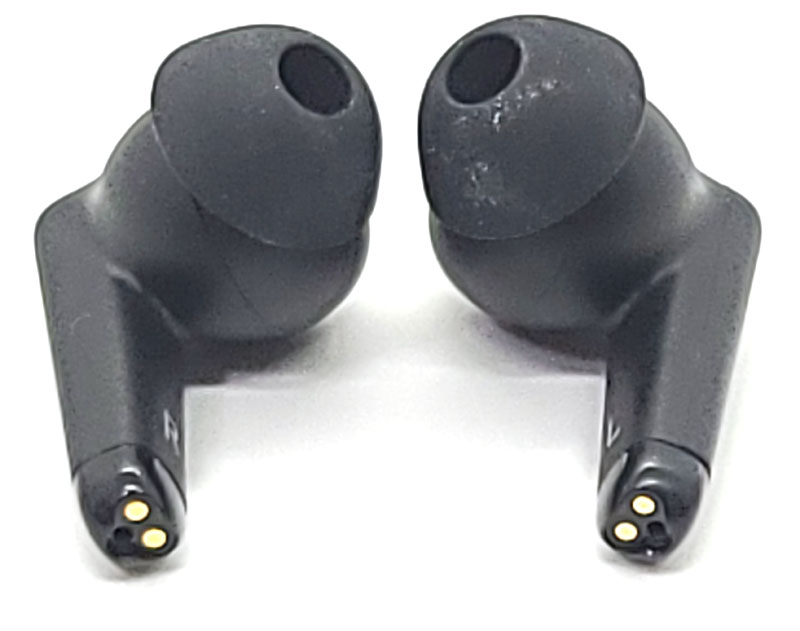 These are pretty standard earbuds except for the extended microphone arm. You can see one microphone opening at the end of those arms as well as the charging contacts.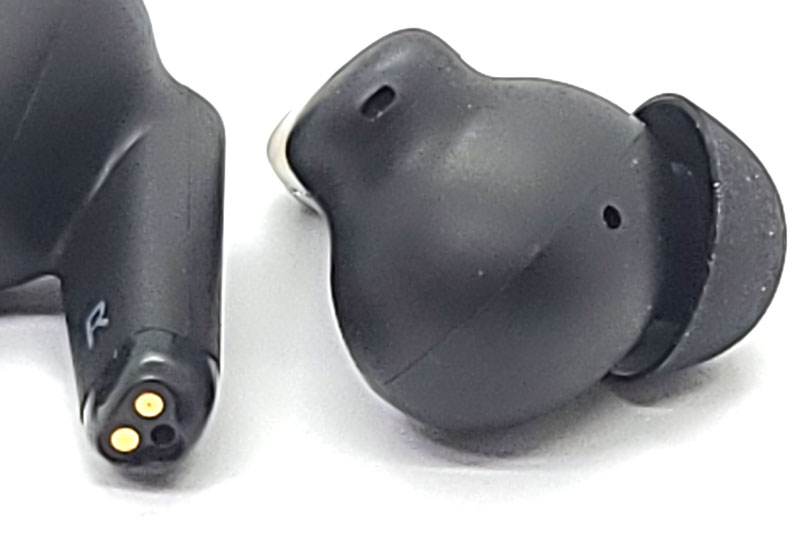 The other microphone opening is visible at the other end of the arm.  I'm not sure what the opening is near the ear tip.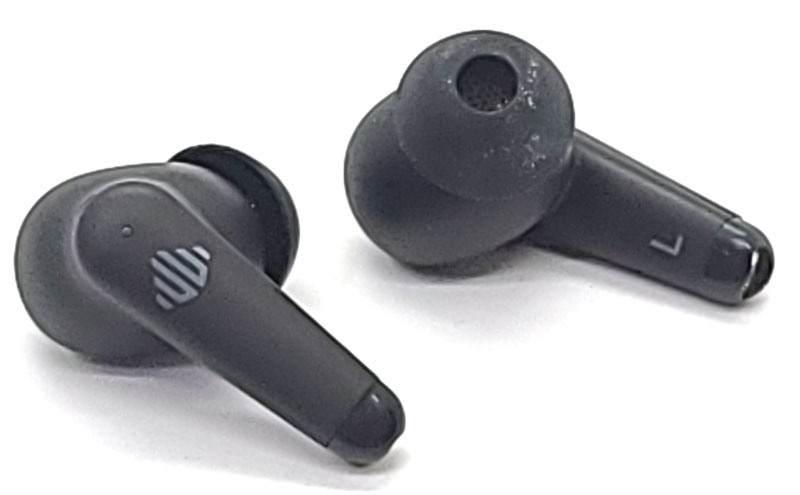 Each Enacfire A9 ANC wireless earbud is labeled L or R so you can keep them straight.  Just above the logo, you can see the small LED that flashes during the pairing process.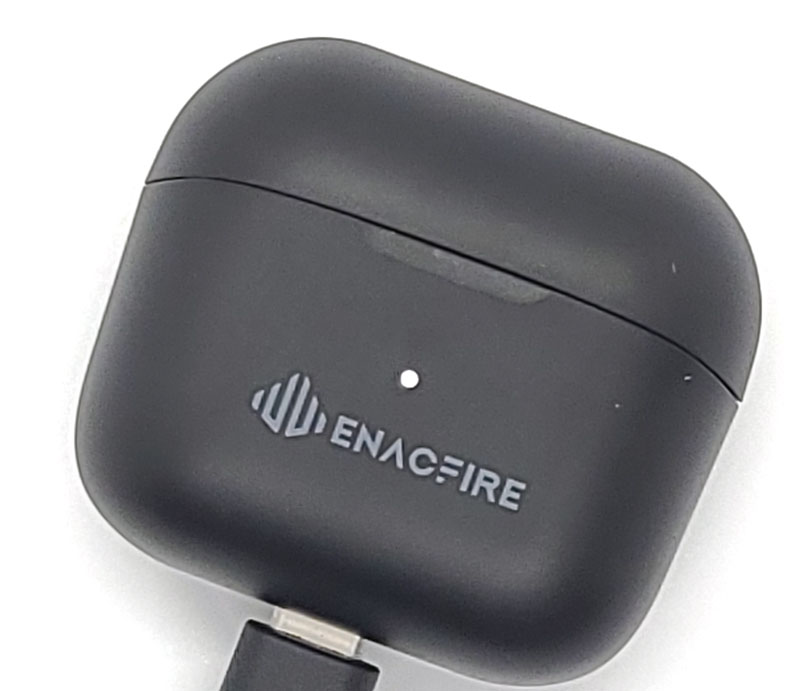 The case has an LED that flashes when the case is charging and when the case is charging the buds.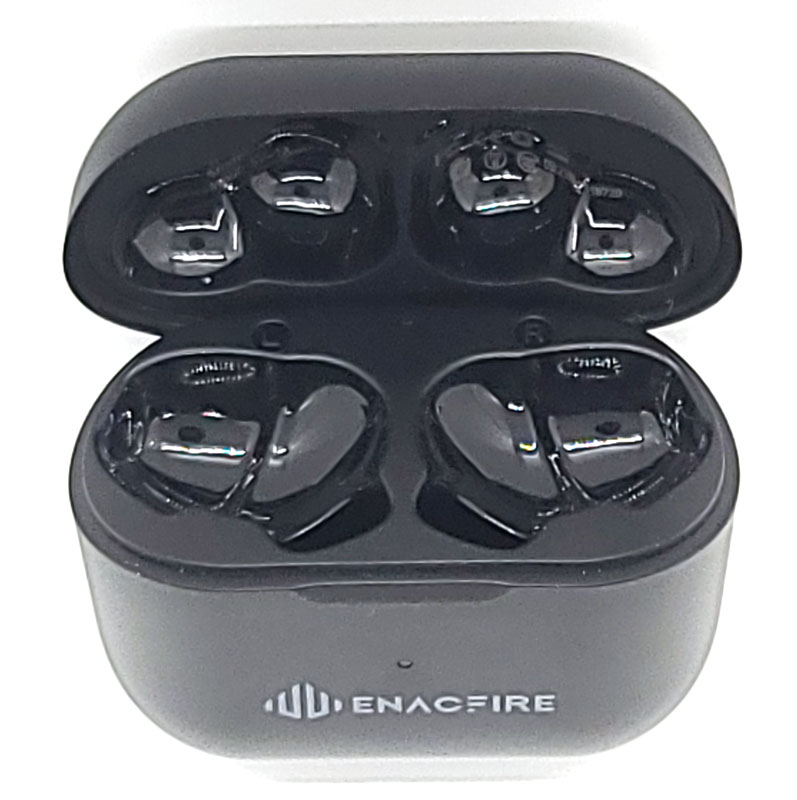 Like most earbud cases, this has a custom-fitted position for each earbud. The earbuds are held in place magnetically and charge when inserted into the case.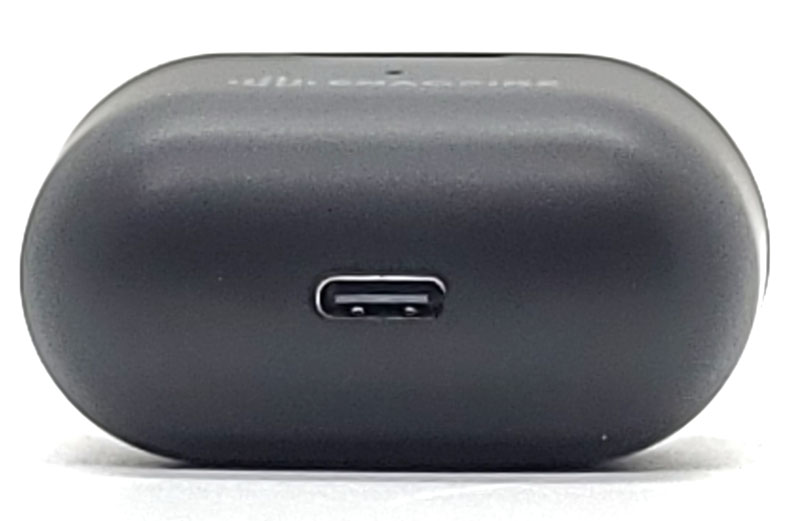 The case charges via a USB-C port at the bottom of the case.
The case itself is rounded on all sides.  This means that there is no way for the case to sit any way other than to lay on its back or front.  I'd like to see the case sit upright.
Setup
Setup involves charging the buds via the charging case and pairing them to your device.  The pairing process was straightforward.  When You open the case, the buds power on and start looking for a device with which to pair.
Performance
For me, earbuds have exactly two criteria to work.  The earbuds have to be comfortable.  Without that, I don't care how good they sound, I won't wear them.  The Enacfire A9 ANC wireless earbuds surprised me. I expected that like others I have tested, my ears would be aching shortly after starting to use them.  Nope!  After more than an hour of wearing them, my ears felt great.  Woo! And, that was with the default medium ear tips installed.  I typically need different sizes for each ear.
But, how did they sound?  Honestly – OK.  To my aging ears, there was not a lot of bass response.  But, even given that, overall they sounded pretty good.
So, how did the other aspects of the buds work?  First, let's talk about the touch controls.  Other buds that I have tested were hit and miss when I touched them.  The Enacfire A9 earbuds were responsive and just worked.  Here are all the touch options available.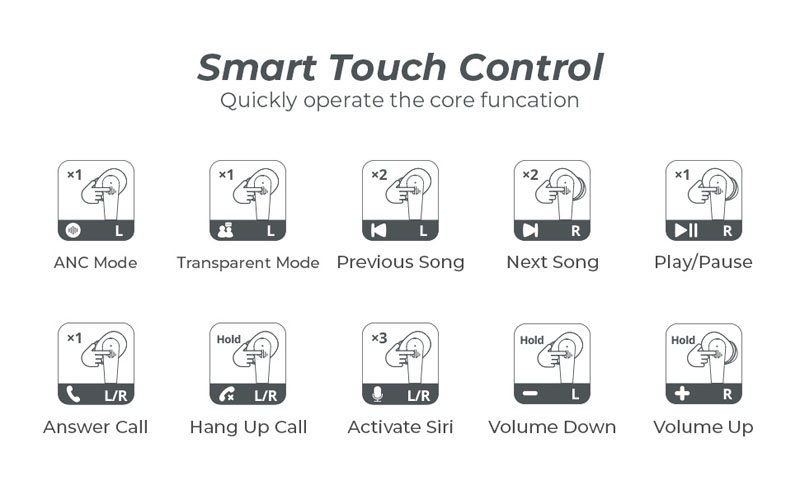 I should note that while the graphic says "Siri", a triple-touch on either side activates whatever voice assistant you have configured.
The noise cancellation was just so-so.  I could hear a little difference with the ANC on, but it certainly wasn't on par with over-the-ear headphones.  The ambient noise passthrough was equally underwhelming. I really couldn't hear the ambient sound over the music I had playing at a modest level.
Another hot button for me is call quality.  I've tested a number of earbuds that purport to have awesome call quality.  So far, none have made the grade.  How about these?  Well…I'm happy to report that the call quality was terrific.  In a room, as well as outside with some ambient noise and a light breeze, the call quality on both ends was really, really good.  It fell apart when I took off in my golf cart and created a 20MPH breeze.  At that point, my wife reported that my voice was unintelligible. But that's an unfair test, even though I keep doing it, hoping that someone has figured out how to eliminate the wind noise.
What I like
Surprisingly comfortable
Descent, if not stellar sound
Terrific call quality on both ends
What I'd change
Bass response was a little weak
Noise cancelation worked but wasn't great
Ambient noise passthrough was just OK
Design the case to sit upright
Final thoughts
My search for the perfect earbud will continue.  But, the Enacfire A9 ANC wireless earbuds have become my new go-to.  The sound quality is decent, if not stellar, weak on the bass, but still good enough to enjoy.  As a phone call tool, the A9s are terrific and will be my new norm for extended phone calls.  Being able to wear them without discomfort for extended periods is a huge plus for me. With a reasonable price point, terrific comfort, adequate sound, and solid water resistance, these are a good choice for athletes and business users.
Price: $66.66
Where to buy: Enacfire
Source: The sample of this product was provided by Enacfire.