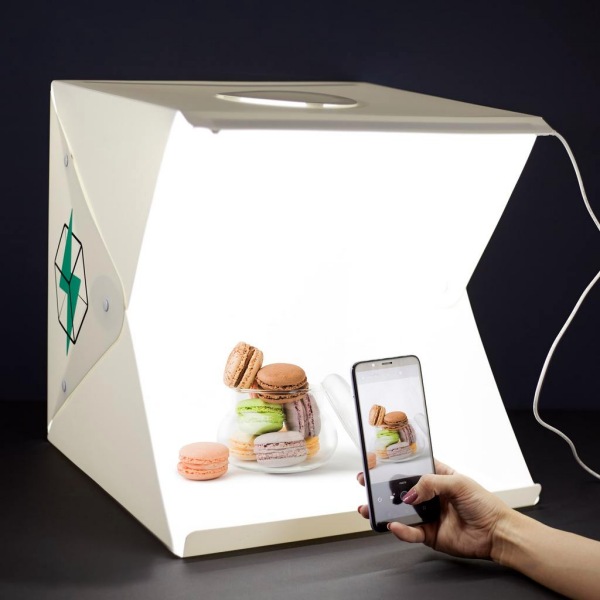 NEWS – If you are an artist, like to sell things online or review products for the-gadgeteer taking good quality photographs of your product is essential. Often the hardest thing to do is to get the lighting just right. Enter the FlashBooth 2.0.
FlashBooth is a portable studio that allows you to take perfectly lit photographs whenever wherever. FlashBooth is for artists, e-commerce stores, independent businesses, advertisers, students, and anyone else who wants to take a good photo. The collapsible instant studio has an ergonomic design that makes assembly quick and easy.
It comes equipped with two bright white LED panels that eliminate unwanted shadows and reflections. Without any additional lighting needed.
FlashBox comes with six different colored backgrounds (black, white, red, yellow, green, and blue) for extra creativity. And there are two openings so you can take photographs from any angle.
The FlashBooth 2.0 is available in three different sizes Small (24 x 23 x 22cm), Medium (30 x 30 x 30cm), and Large (40 x 40 x 40cm). They sell for $97.95, $121.95, and $143.95 respectively. But they are currently 50% off with free shipping for a limited time through the FlashBooth website.
Support The Gadgeteer
:
We may earn a small affiliate commission from purchases made from buying through links on our site. As an Amazon Associate I earn from qualifying purchases. Learn more.