We use affiliate links. If you buy something through the links on this page, we may earn a commission at no cost to you. Learn more.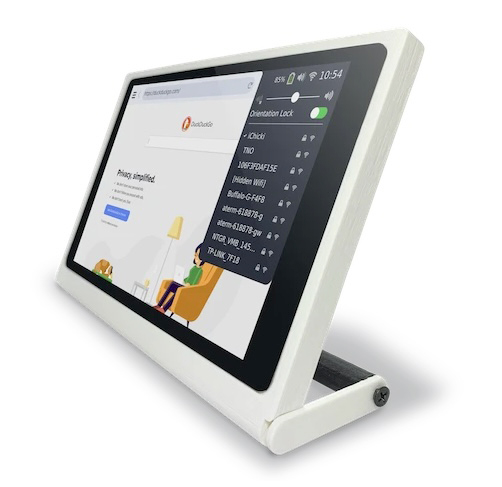 NEWS – Since writing my review of the Dakboard, I've been interested in delving more into the world of Raspberry Pi. The only problem is that on its own, the Raspberry Pi computer isn't very mobile. Yes, it's tiny, but to use it, you need a display, a power supply, a mouse, and a keyboard. If you're really inspired, it is possible to create your own mobile setup, but that takes time and more effort than I want to put into a project, so… there's the CutiePi.
CutiePi is a Raspberry Pi 4 tablet. It features a carrying handle that doubles as a stand, a built-in 8 inch touchscreen display, Bluetooth, Wifi,  and a rechargeable battery. Take it with you like you would any other tablet, for Raspberry Pi fun on the go. The CutiePi was a successfully funded Kickstarter project from late last year, and they plan to start shipping units in July. You can still pre-order one for $229.00 by visiting shopcutiepi.io.