We use affiliate links. If you buy something through the links on this page, we may earn a commission at no cost to you. Learn more.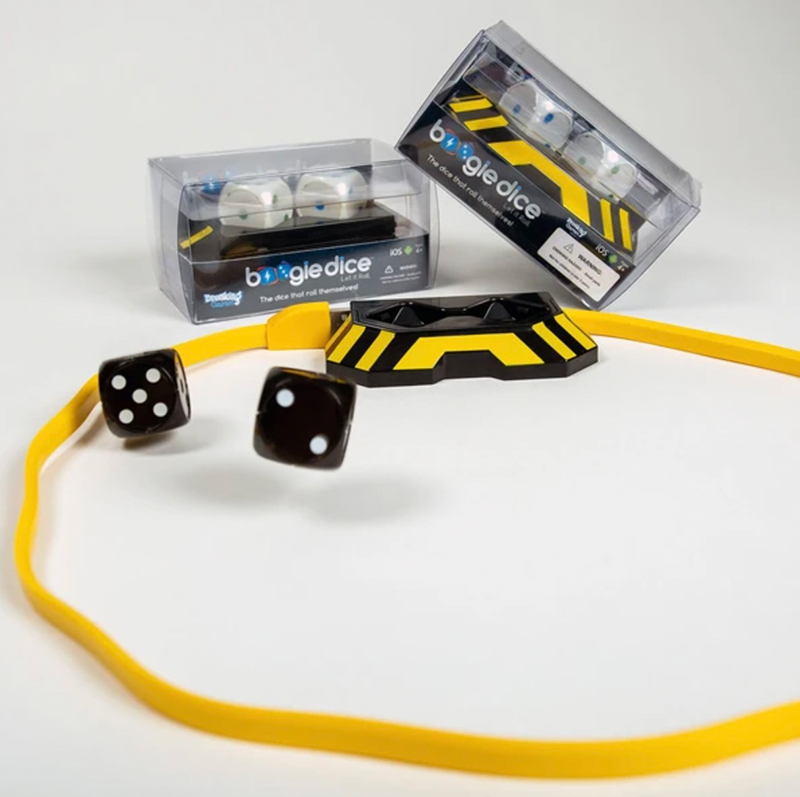 NEWS – Many games require the player to roll dice to advance a turn. If you find the action of dice rolling to be difficult for you either because you have dexterity issues, or you just don't want to do it yourself, these dice will do it for you. Boogie Dice look like a standard set of 6-sided dice, but looks are deceiving. Inside these dice are rechargeable motors and microphones that listen for you to clap your hands, bang the table, or snap your fingers. When they detect one of these sounds, they will jump, flip, and roll all by themselves.
Boogie Dice come with their own wireless charging platform and are priced at $49.99 for a set in either black or white. Head over to boogiedice.com for more info or to order.