The Gadgeteer is supported by readers like you! If you buy something through links on our site, we may earn an affiliate commission. Thank you! Learn more.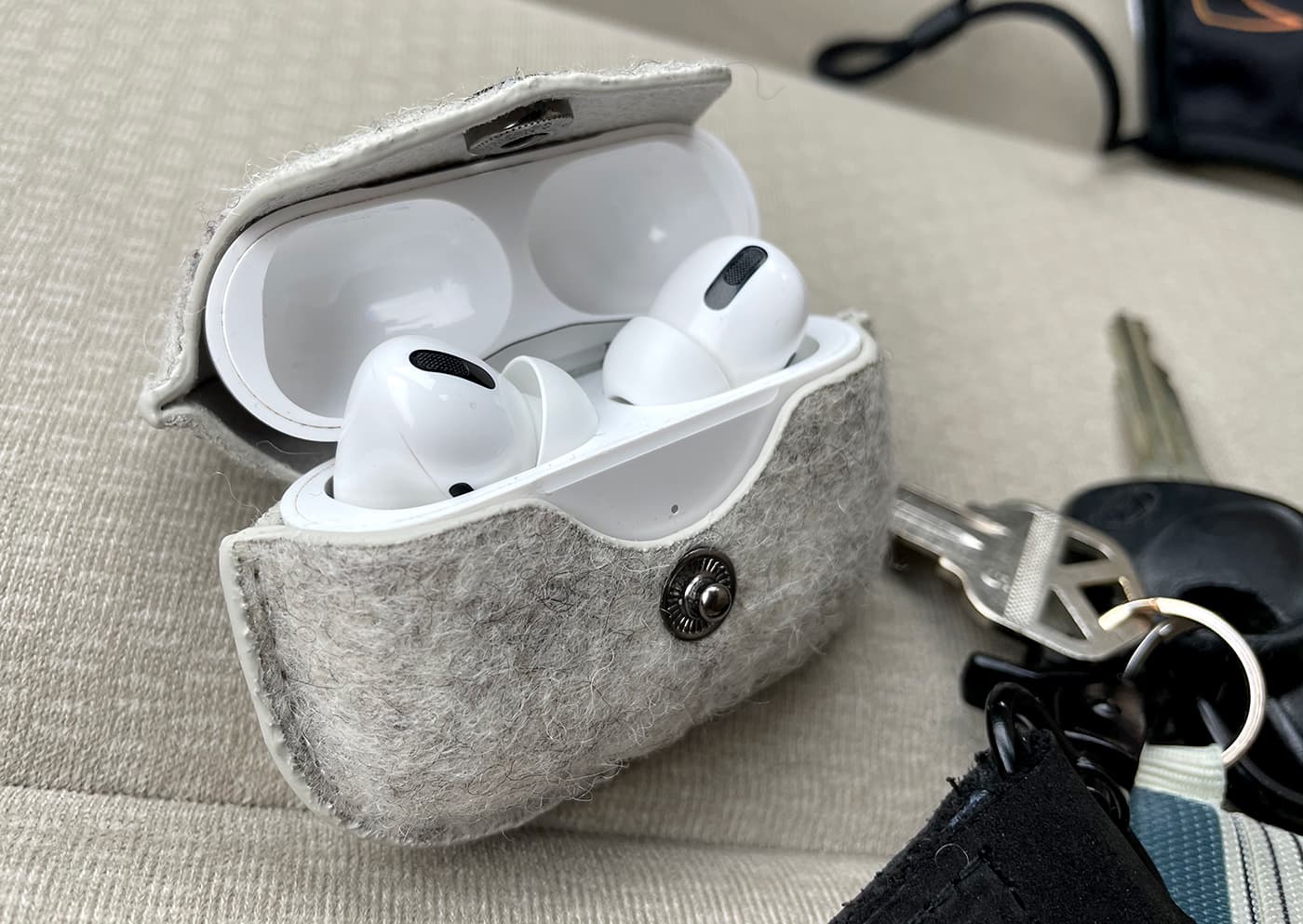 REVIEW – I love my AirPods Pro, but that technology comes with a premium price tag. If you're shelling out $250 for a pair of earbuds, you might want to consider a case to keep that pristine white case looking great. Oakywood's Felt AirPods Pro Case might be just the thing you're looking for.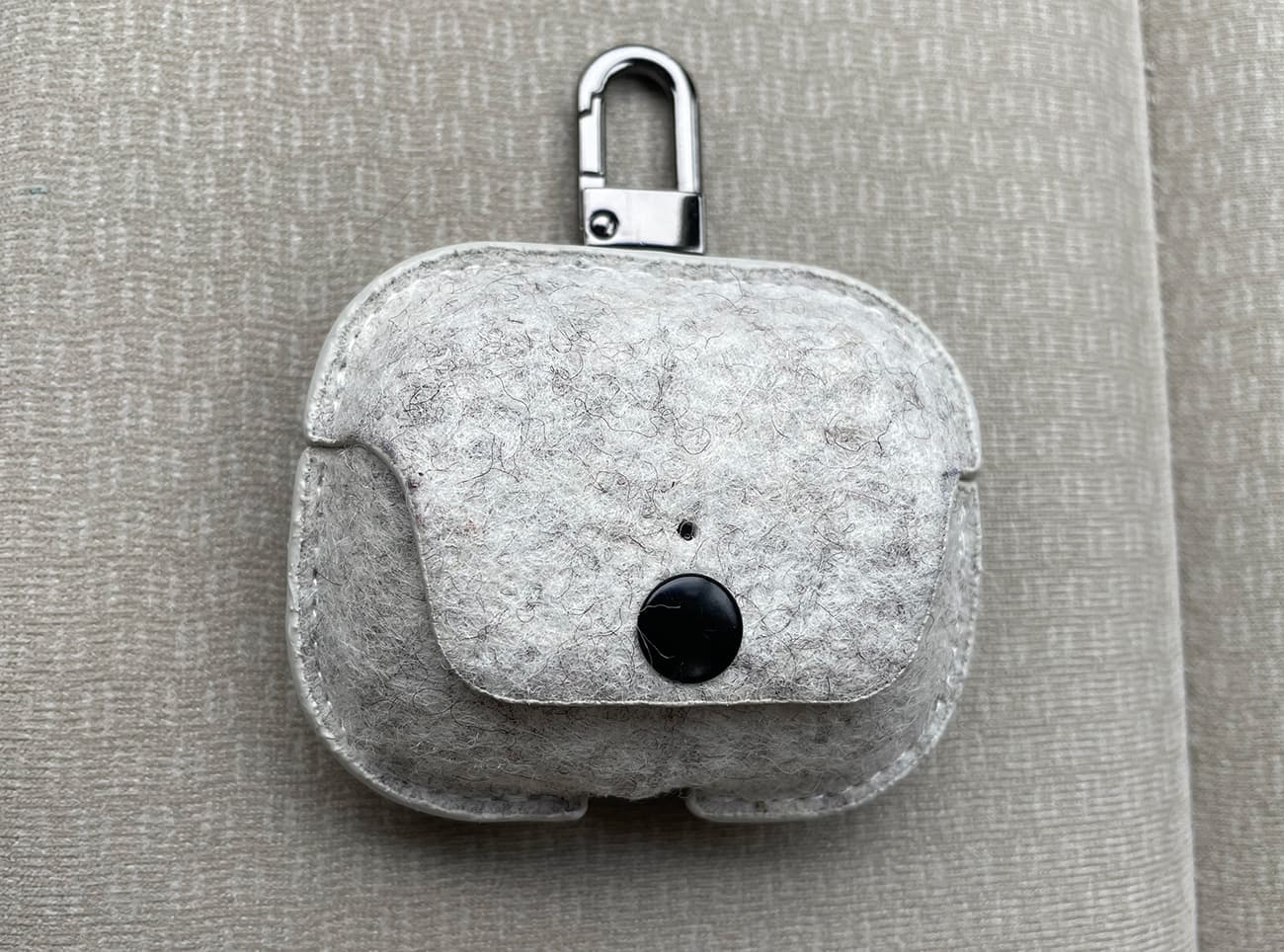 What is it?
The Oakywood Felt AirPods Pro Case is a snap-shut sleeve made of 100 OEKO-TEX® certified merino wool, and lined with microfiber to keep your AirPods safe from scratches and drops.
Hardware specs
quick-open snap enclosure
100 OEKO-TEX® ecological merino wool felt is non-toxic, safe for children and animals
compatible with wireless chargers
thick felt and microfiber layer protect AirPods against falls
clip for attaching the case to a purse, backpack, belt loop or keychain
available in two colors: anthracite and grey.
Design and features
The first thing you'll notice about Oakywood's products is the rugged, natural aesthetic. Their products are made from all-natural, renewable materials, like wood, felt and cotton, and for every product sold, they plant one tree. So right off the bat, their ethics gave me a warm feeling.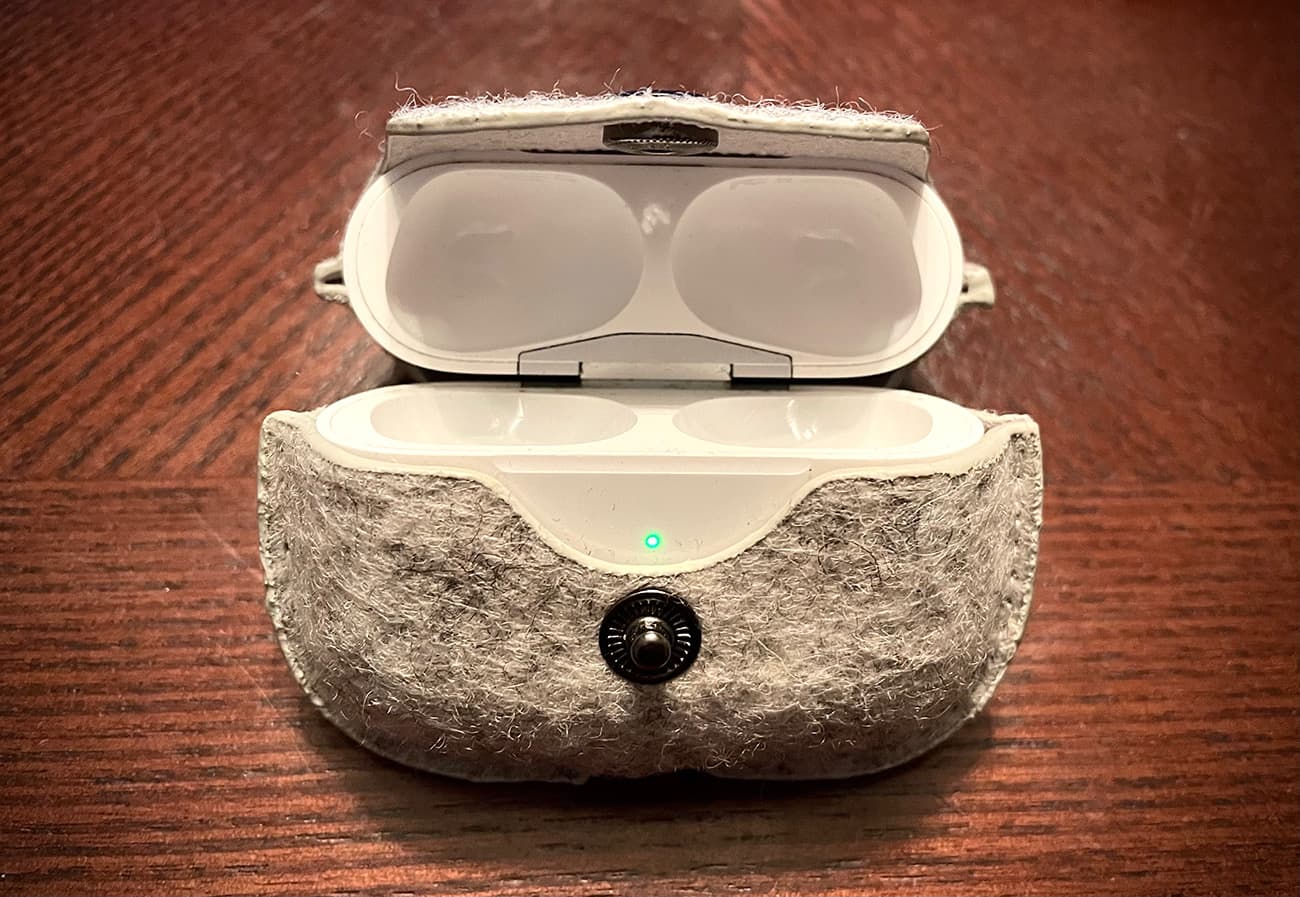 The AirPods Pro case, with its merino felt exterior, evokes a rugged, outdoorsy vibe. And the color is neutral enough to look right at home alongside a briefcase or rucksack.
The merino felt exterior feels a bit rough to the touch. It's not soft and fuzzy, more of a tough wool. The stitching along the seams is neat and the edges are sealed with a burnished glue. The snap enclosure is easy to open but doesn't seem prone to accidentally opening unless snagged on something.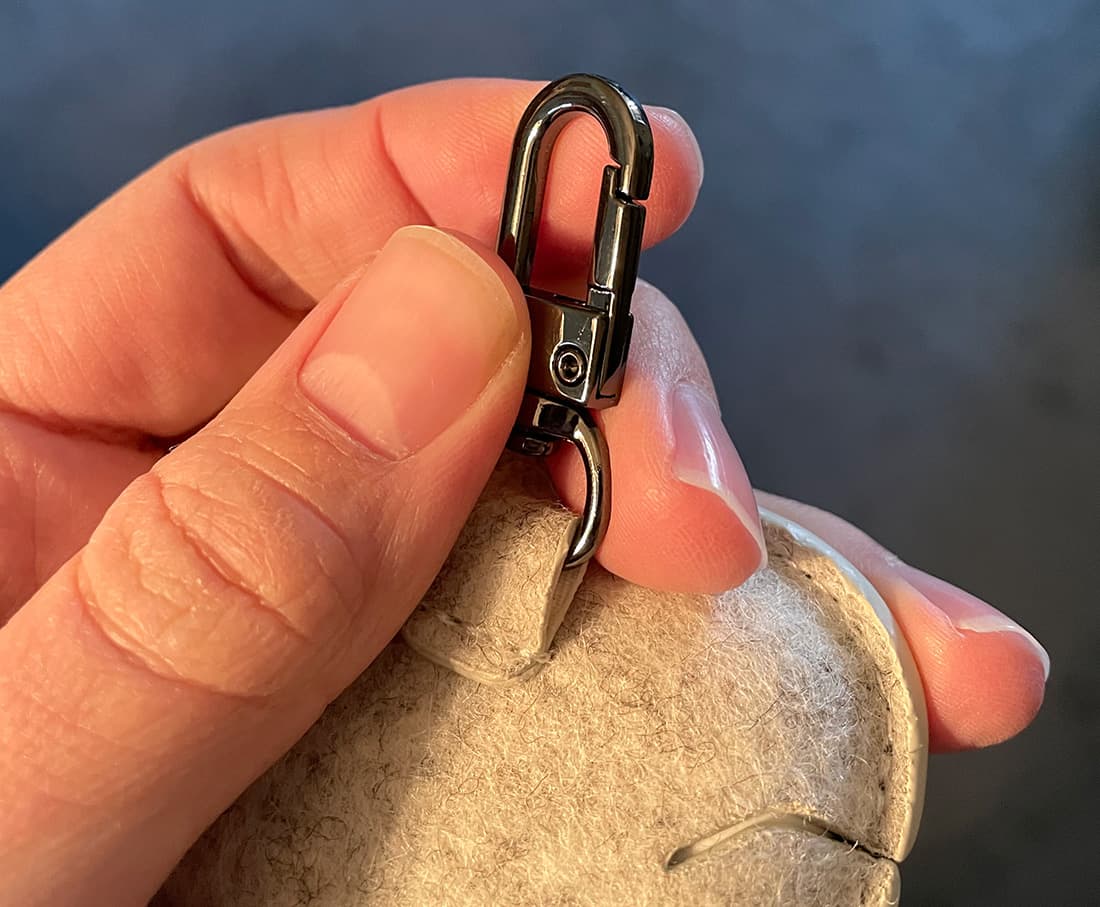 I like the clip on the small, carabiner style clip on the back. During my review I usually clipped the case to a belt loop on my jeans, and it was nice not to have yet another thing to carry in my pockets in addition to the wallet, keys and knife I usually have.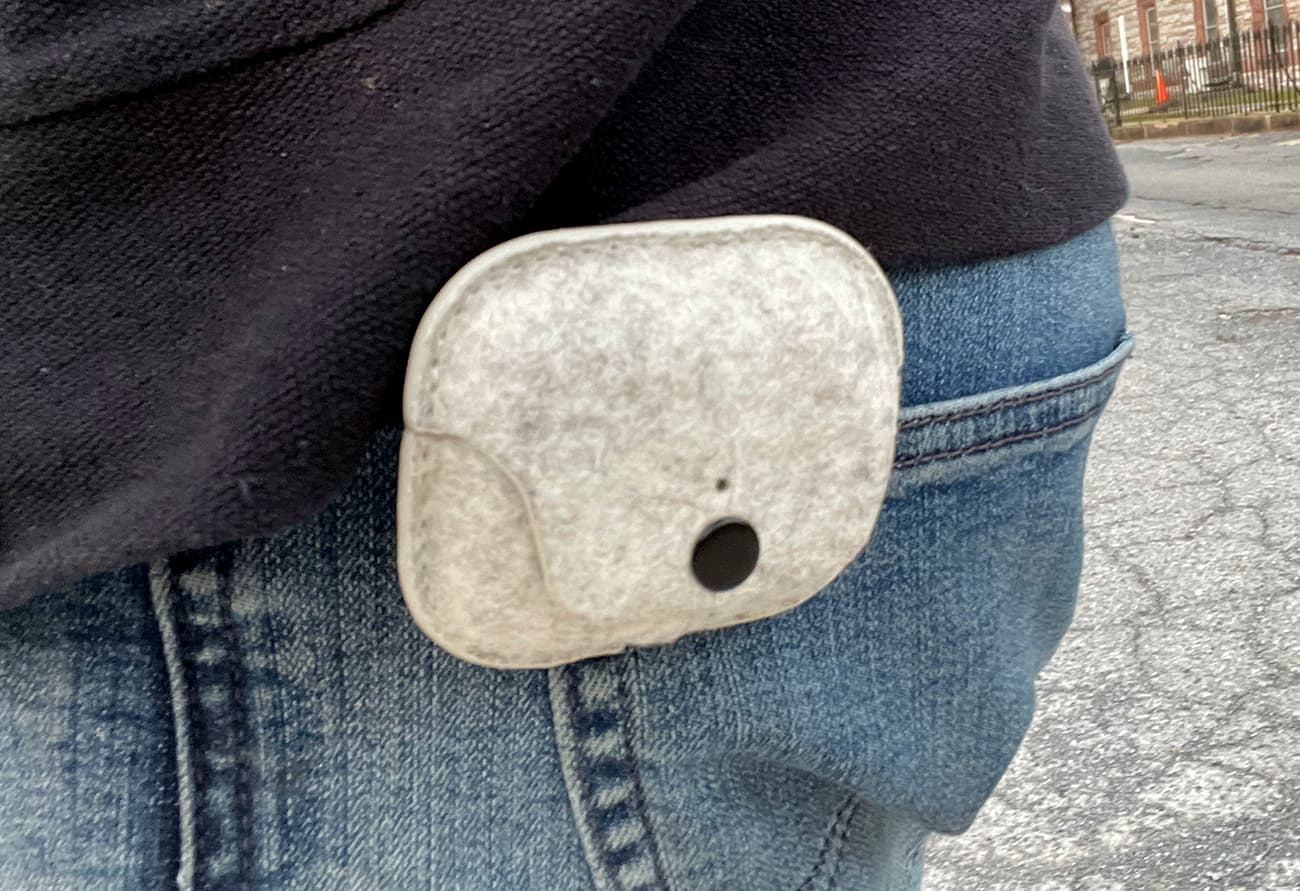 There is a small hole in the bottom of the case to allow for a lightning charging cable. And Oakywood even punched a tiny window hole on the front so the charging indicator light could shine through, a nice detail. The AirPods Pro can charge while within the case.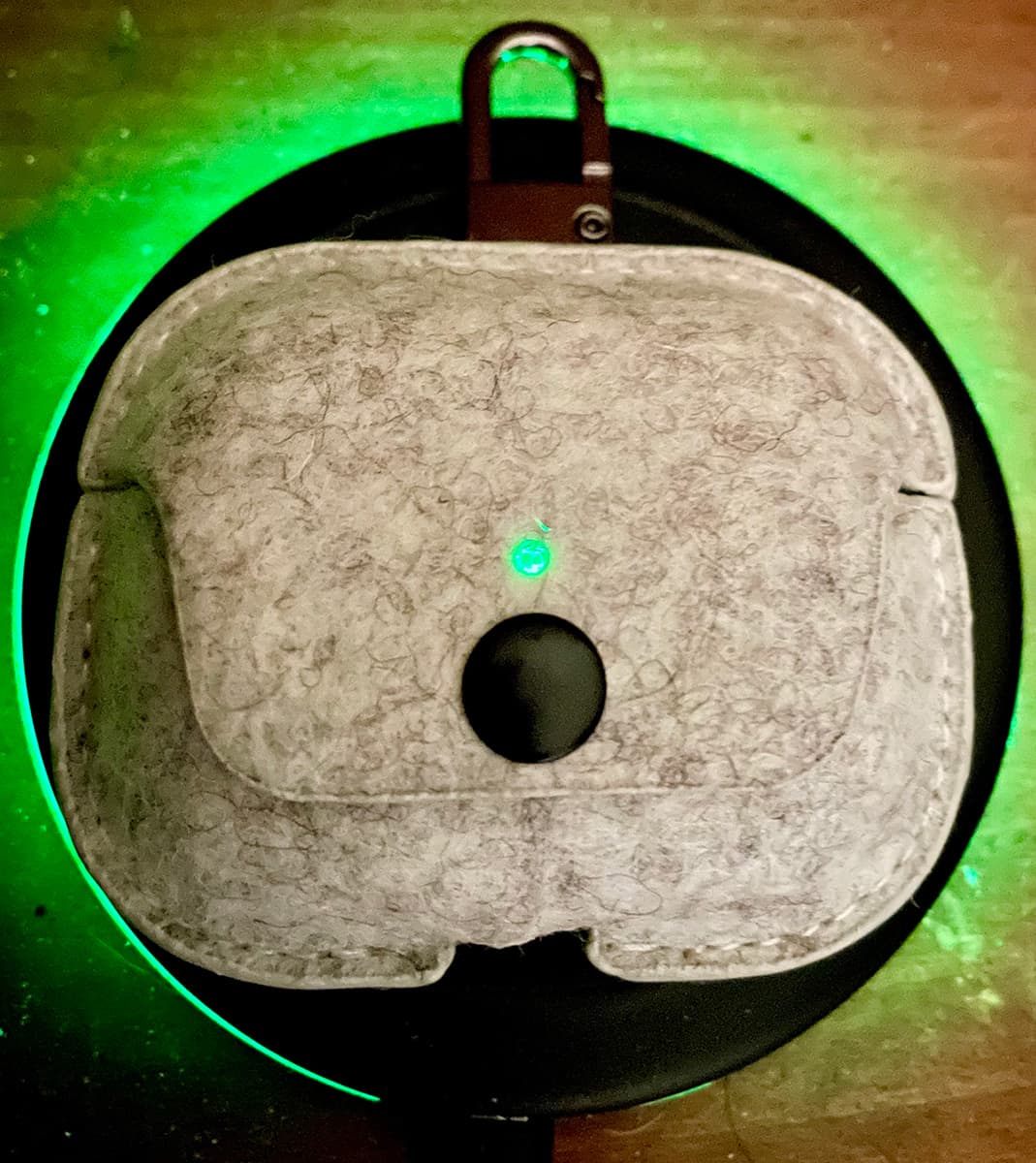 In everyday use, the case worked just fine. It provides ample protection against scratches and drops. On more than several occasions, I've dropped my AirPods case on the floor sending the earbuds skittering across the floor, so a snap-shut lid is nice to have.
The clip on the back encourages the case to be hung on a backpack or purse, but at the same time, this is possibly the last place you want to dangle a $250 pair of earbuds, precariously bouncing against your back on a remote trail. It feels safe enough but would be more so inside the bag, especially if you're wandering around a crowded area. It'd be super easy for someone to snatch your Pods right out of the case.
The only knock I can really give against the case is the price. I mean, you could just slip your AirPods into a small, drawstring cloth bag. You're paying a premium for the aesthetic, the custom fit case, the added protection and the all-natural materials. If even a couple of these things are important to you, I'd give this case a good, hard look.
What I like
durable and all-natural material
super protection for keeping your case pristine
still wirelessly charges in the case
What needs to be improved
merino felt is nice, but it could be a bit less expensive
Final thoughts
Review summary and your final conclusion
Price: $45.00
Where to buy: Oakywood's website and Amazon
Source: The sample of this product was provided by Oakywood.
Support The Gadgeteer
:
The Gadgeteer is supported by readers like you! If you buy something through the links on our site, we may earn a small affiliate commission. Thank you! Learn more.