We use affiliate links. If you buy something through the links on this page, we may earn a commission at no cost to you. Learn more.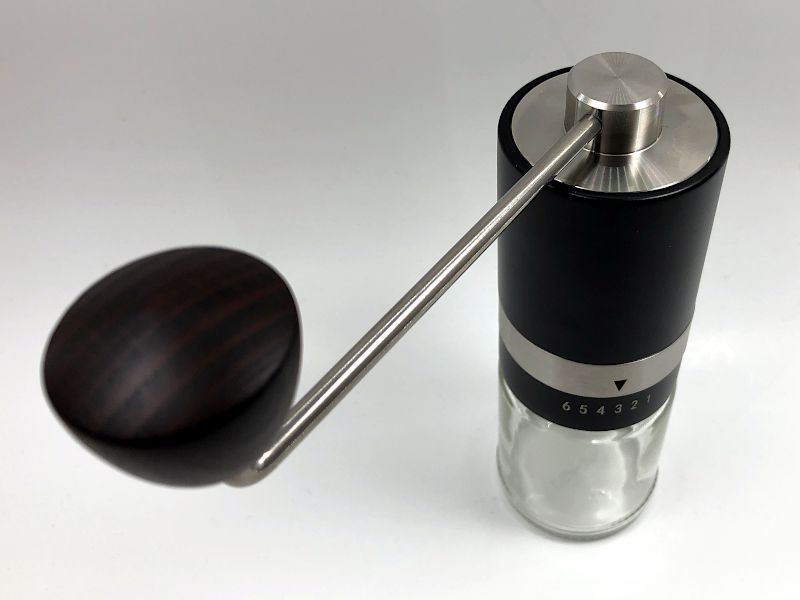 REVIEW – I love coffee.  I love coffee made from freshly ground coffee beans even more.  While I'm here at home, which has been nearly all the time during COVID, I have an automatic coffee grinder.  When I'm on the road–we're heading out of town this weekend for an anniversary getaway–I find myself without.  One solution to this (admittedly first-world) problem is to bring my own grinder, and that is why I have been testing the Manual Coffee Grinder (MCG) from VEVOK CHEF.
What is it?
As the name aptly describes, the MCG is a manual coffee grinder with six grind settings, a stainless-steel burr, and a small glass container.
What's in the box?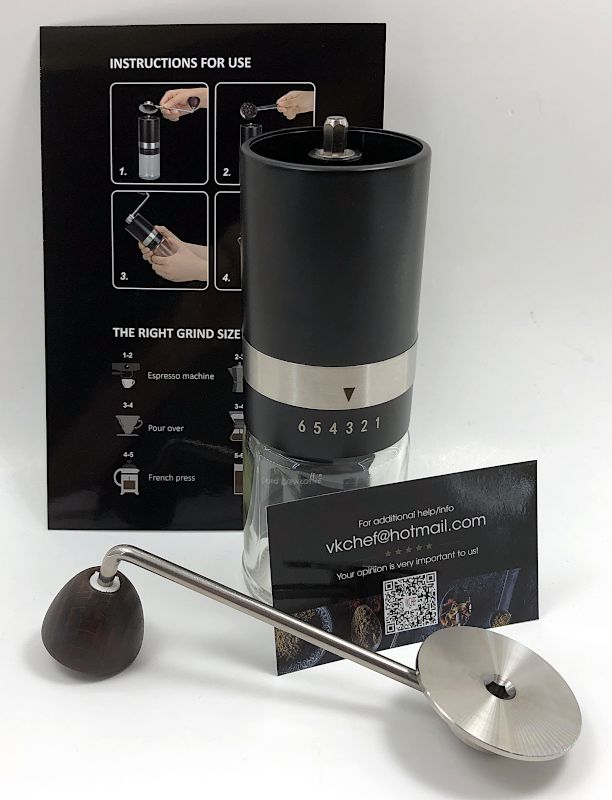 1 x grinder
1 x glass container
1 x set of instructions
1 x customer care card
Hardware specs
Six grades of grind settings
Stainless-steel burr
1/3 cup hopper
Black, silver, or gold colors
Design and features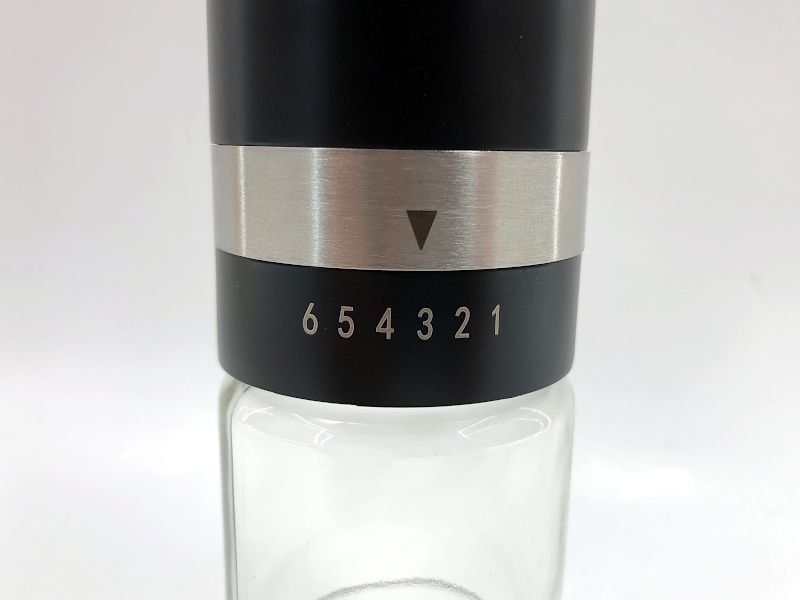 My first impression of the MCG is that it's very solid and well made, as a gadget made from stainless steel and glass should be.  The knob on the handle is beech wood; thankfully, no plastic is to be found.  The container screws perfectly into the grinder, and the handle fits nicely on top.  I really appreciate the construction of this grinder, and I think it will last a long time.  Aesthetically, it looks great and is a welcome addition to my kitchen.
Installation and setup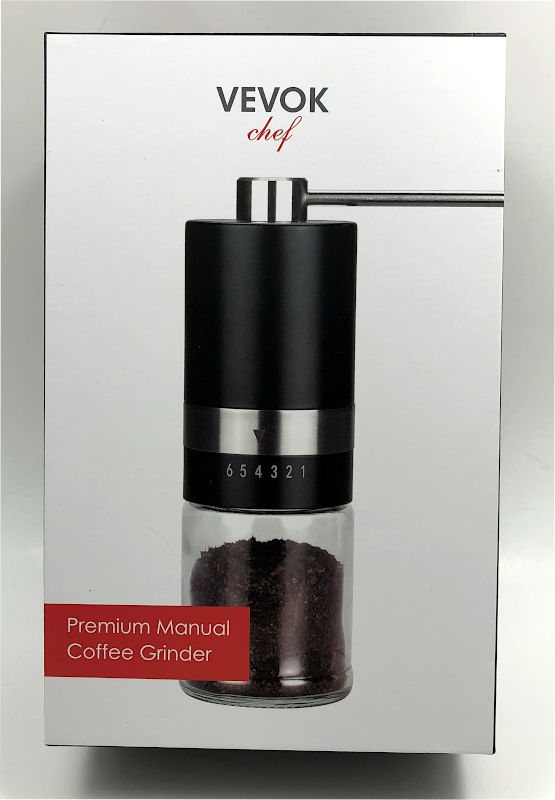 The MCG comes in a sturdy box and is well protected by custom foam inserts.  The only thing that I needed to do was pull out the pieces and assemble.  Couldn't be easier.
Performance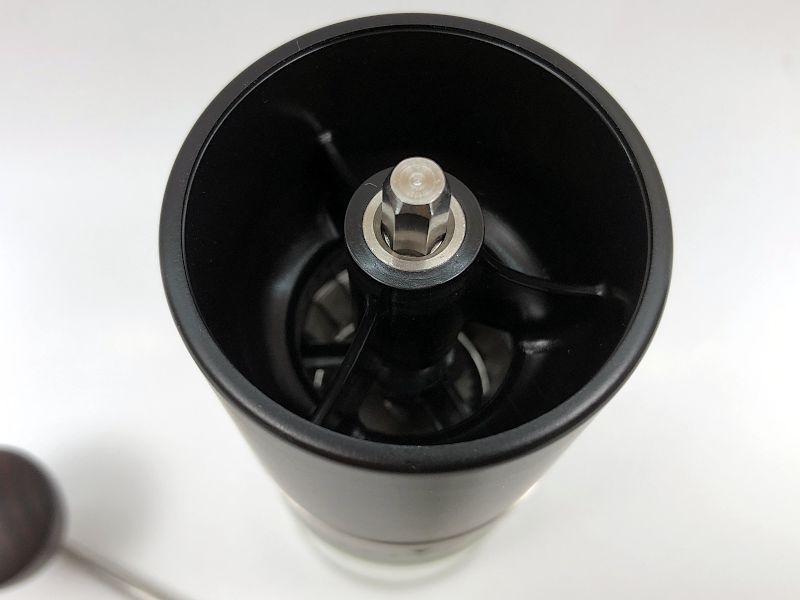 I found that the hopper holds just less than 1/3 of a cup of beans, and this makes three level scoops of ground coffee when using grade 3.  This makes 6 cups of drip coffee, which fills two of my coffee mugs.
Here's a video showing how to use the MCG:
There are six grades of granularity, and here's how VEVOK CHEF recommends that I use them:
1-2 for espresso
2-3 for moka pot
3-4 for pour over and chemex
4-5 for French press
5-6 for cold brew coffee.

The levels of granularity are noticeably different; grade 6 is much courser than grade 1.  While using grades 3 through 6 generally take me between 30 and 60 seconds to grind, grade 1 takes forever.  The resulting ground coffee is super fine, but this comes with a time cost.  It literally took me over ten minutes to grind the beans.  Don't get me wrong, the MCG works great on this setting, but I wouldn't want to use the MCG to do this regularly.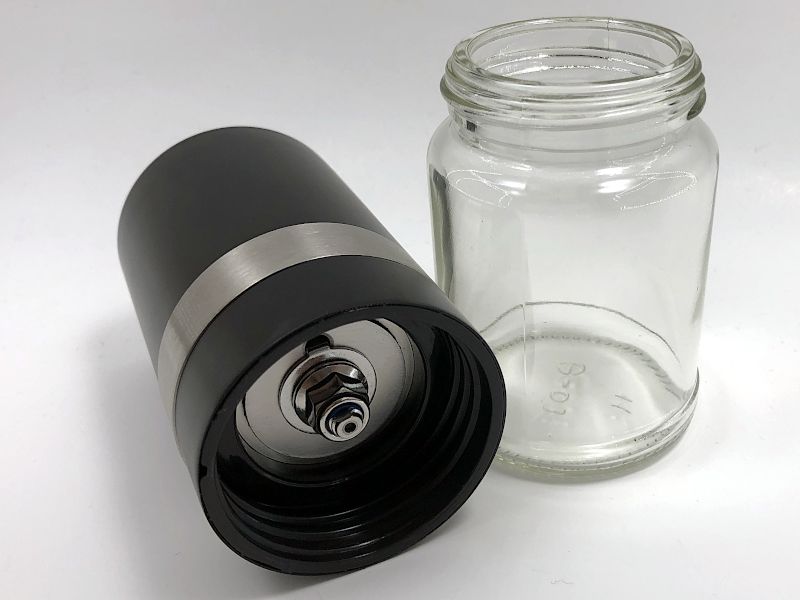 As I expect, the MCG is very quiet to use, making it perfect for an apartment or small house where someone gets up earlier than the rest of the family and wants to grind coffee quietly without waking everyone else up.
Extra Features
VEVOK CHEF recommends using a brush every day to clean the grinder, but unfortunately they didn't include a brush.  I can probably use the one that came with my Hauswirt Grind & Brew.  VEVOK CHEF's Amazon page recommends putting the MCG into their portable bag for travel, and their video highlights how it's a perfect fit.  Sadly, VEVOK CHEF didn't include this bag either, and I can't find it on their Amazon store.  I wish they wouldn't highlight something that's not actually available.
What I like
Solid construction
Pleasing design
Portable size
Great coffee grinding
What I'd change
Include the portable bag and a small brush
Final thoughts
The Manual Coffee Grinder by VEVOK CHEF is a small, portable coffee grinder.  It's hand-powered, quiet, and has six grades of grinding granularity.  I like the solid feel of its stainless-steel and glass construction, and I even more like the way it grinds coffee beans into course, medium, or fine grounds.  The espresso setting is so fine that it takes way too long, but for normal drip coffee it's quick and easy to use.  I like this grinder, and if you're looking for one to take on the road or to use when you need to be quiet, I recommend this grinder to you.
Price: $55.99
Where to buy:  Amazon
Source: The sample for this review was provided by VEVOK CHEF.