We use affiliate links. If you buy something through the links on this page, we may earn a commission at no cost to you. Learn more.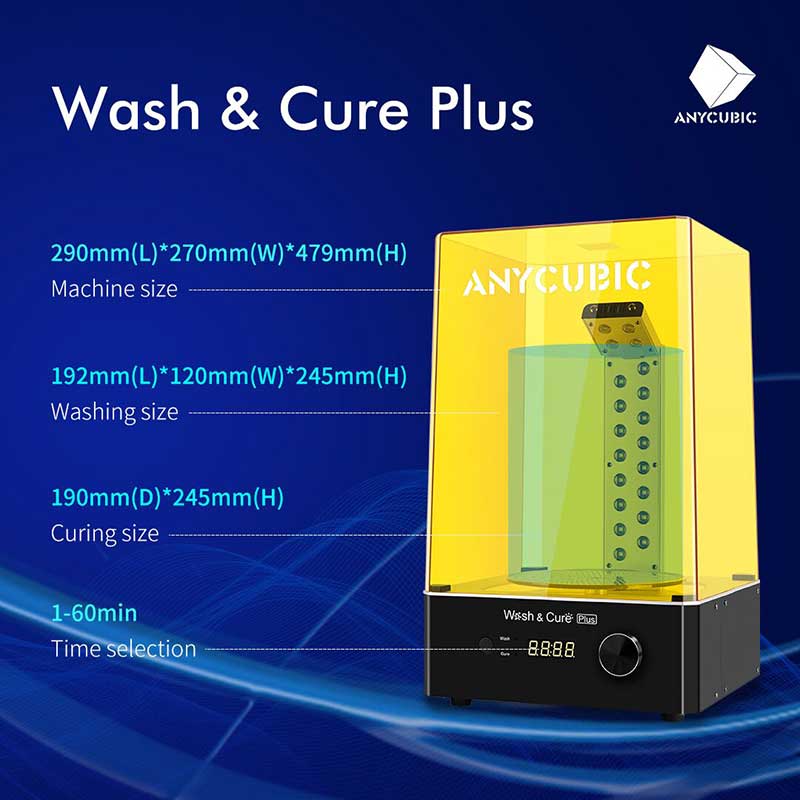 NEWS – Anycubic will launch a larger post-processing machine for 3D resin models on April 16 called the Wash&Cure Plus. This machine supports 192 x 120 x 245mm models and comes with 360°curing of the models. Wash&Cure Plus' size is up to 290 x 270 x 490mm and it supports 192 x 120 x 245mm washing mode and 190x 245mm curing mode, which makes it compatible with all the LCD 3D printer models of 8.9 inches and below on the market. This helps to solve the post-processing needs faced by large-size, light-curing models. It supports model washing and curing, and its stronger cleaning strength is able to achieve more productivity with less effort. Water washable resin is also supported.
Not only does the bigger size make the Wash&Cure Plus great, but it also has an L-shaped UV light design with an array of 20 LEDs. The L-shaped UV light bar can be bent to ensure 360° curing from the top to the bottom of the models by reflecting off the rotating table. This feature enables every model to be cured seamlessly by UV light.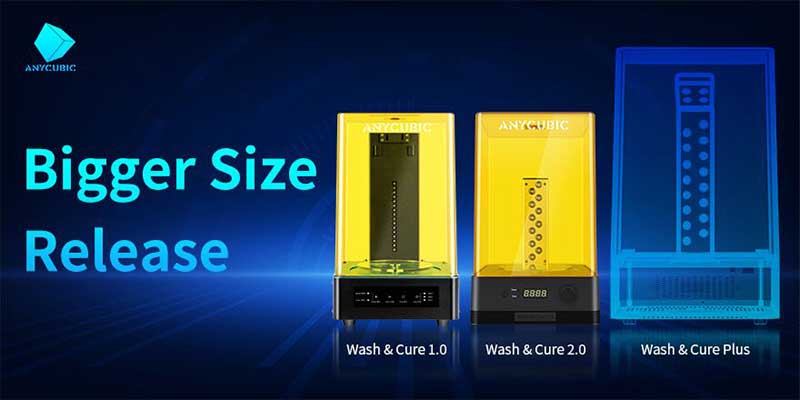 Besides, the adjustable time selections and convenient washing method, this new unit can bring users more convenience.
Anycubic's Wash&Cure Plus will be available for presale on April 16-April 22 (Apr.15, 7 AM PST), during which Anycubic will be offering a presale price of $169 for the first 1000 units. The price will increase to $249 after the one-week presale concludes. Visit Anycubic.com for more details.
About Anycubic
Anycubic is a leading company in the 3D printer industry that specializes in 3D printer R&D, manufacturing, and sales. They provide many affordable, high-performance, and smart printers for a variety of customers, consumers, hobbyists, schools, and product designers. Since the establishment in 2015, it has been committed to propelling 3D printing technology so as to enable people from all walks of life to unleash their imagination and turn creativity into reality.