We use affiliate links. If you buy something through the links on this page, we may earn a commission at no cost to you. Learn more.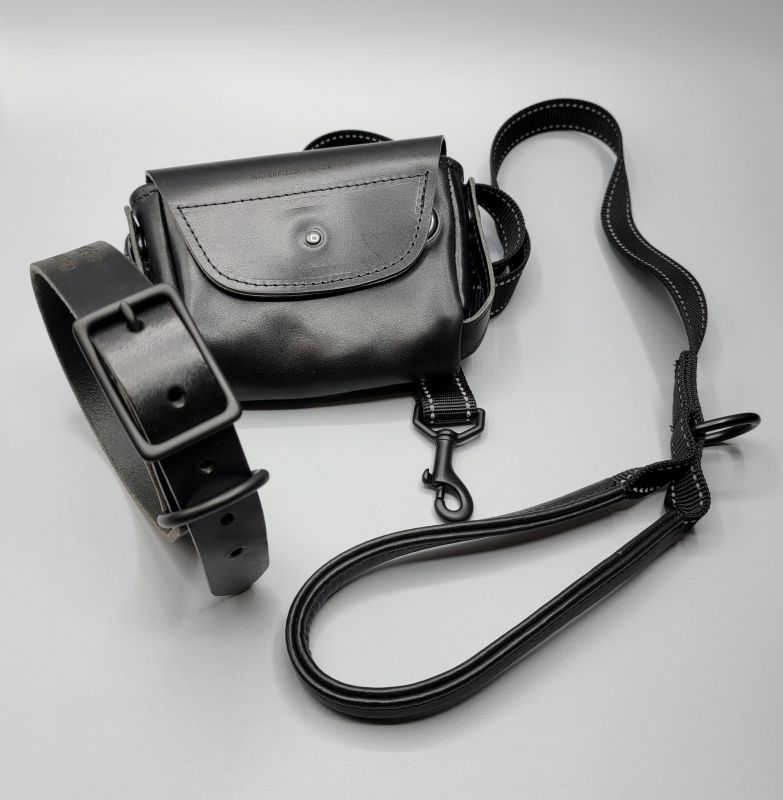 REVIEW – I don't know why, but ladies exercise pants rarely have useable pockets.  Sometimes there's a pocket in the rear of the waistband that I can wedge my phone into, but it's completely impractical if I need to access it.  If I'm on the trail with my dog I've got more gear than that!  That's why I was so excited to get the Wag Hip Pack, collar, and leash from WaterField.  It's part of their adorably-named "WooferField" collection.
What is it?
A purpose-built pouch that magnetically clips onto your waistband to hold dog walking essentials, a matching collar and a leash.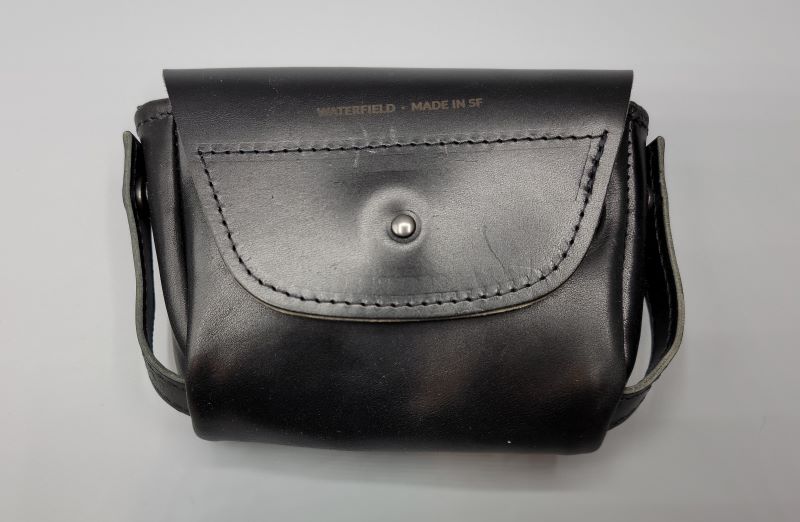 What's in the box:
The Wag Hip Pack
A customized collar
A 6-foot leash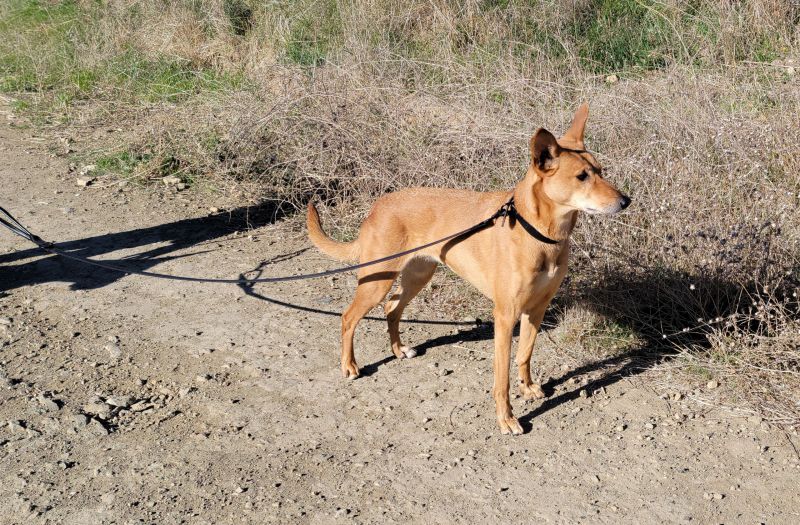 Features
Waterfield is known for its great looking, high quality bags, laptop sleeves, and cases, and this pouch reflects attention to detail.  It comes in shiny, vegetable tanned leather that is engraved with the brand and "Made in SF" on the outside.  It is built for dog walking, and if there's one thing every dog walker needs, it's waste bags.  There is a special spot that holds the standard roll of poop bags and there's a grommeted hole in the pouch so you can pull out what you need.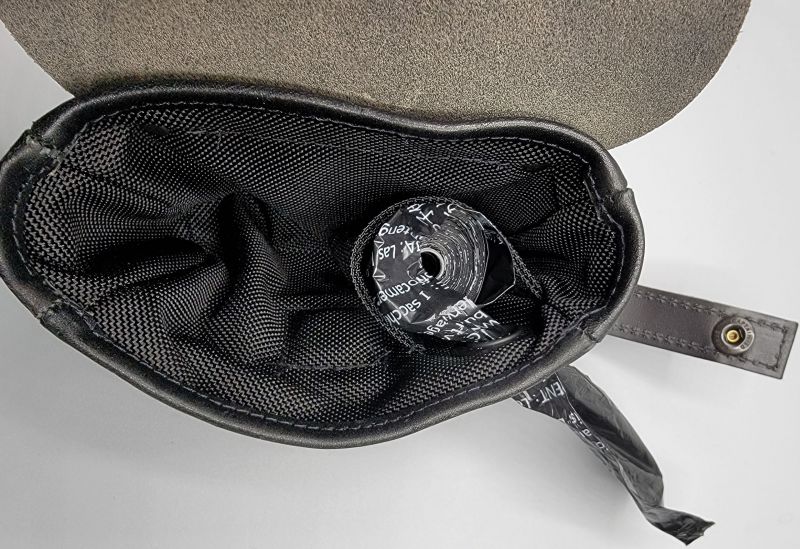 The inside is lined in rugged nylon so you can keep treats (or whatever else) inside and wipe it out if you need to.  The pouch flap is secured with a magnet, so it's easy to access things inside without fumbling, but you also don't need to worry about it coming open when you bend over to pick up after your pooch.
On either end of the pouch, there are two straps that snap closed to hold keys, your leash (if you take it off), a toy, or whatever else you might clip on there.  I used one to hold a collapsible water dish.
WaterField says the pouch secures to any kind of waistband.  It has a flap that slips on the inside of your waistband and clips the side of the pouch with a strong N45 magnet, which is great because you don't need a belt or belt loops.   They said they wanted to create a pouch that would look good with pajama bottoms or a business suit.  I think it does look good, but I would argue that you should wear this more with jeans or a suit than pajama bottoms because my exercise pant experiment was disappointing.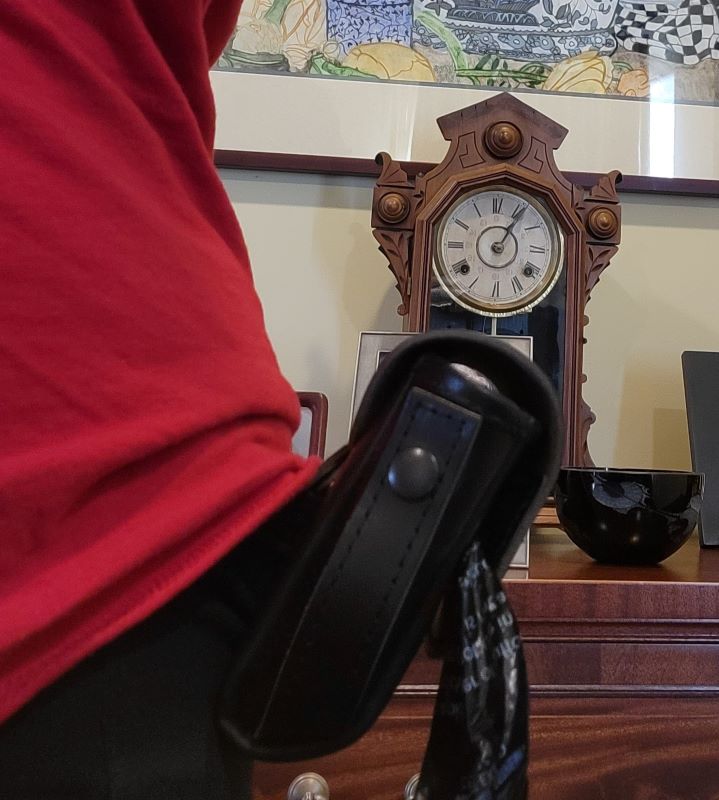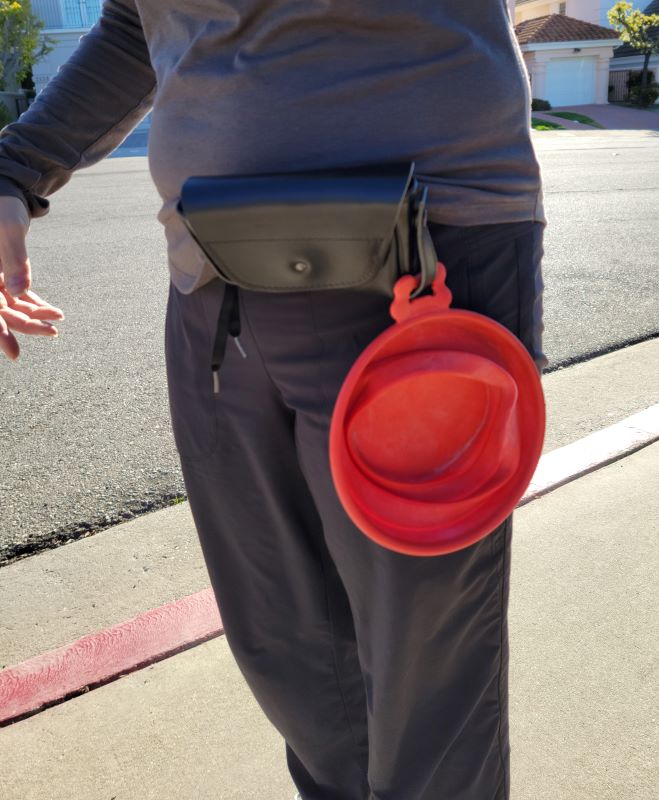 As you can see in the photos, the pouch tends to both flop forward and pull down my exercise pants.  I'm pretty sure no one wants that feature!   Perhaps it's because the pouch only had the bags in it when I was walking (and they are held a little higher in the pouch), but I think it more has to do with the flap being positioned a bit low on the bag.  It is much better when I wear jeans, so I guess this just isn't a great bag for unstructured waistbands.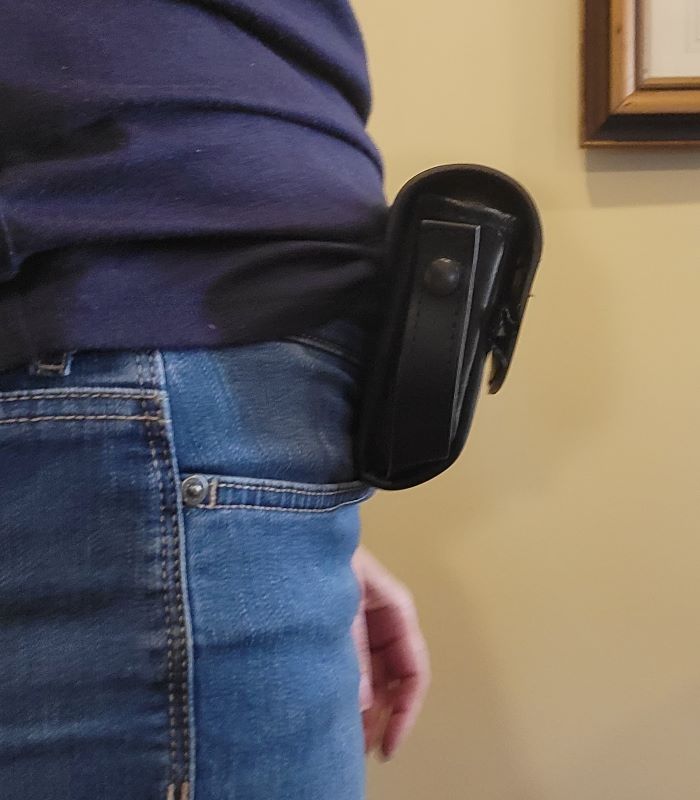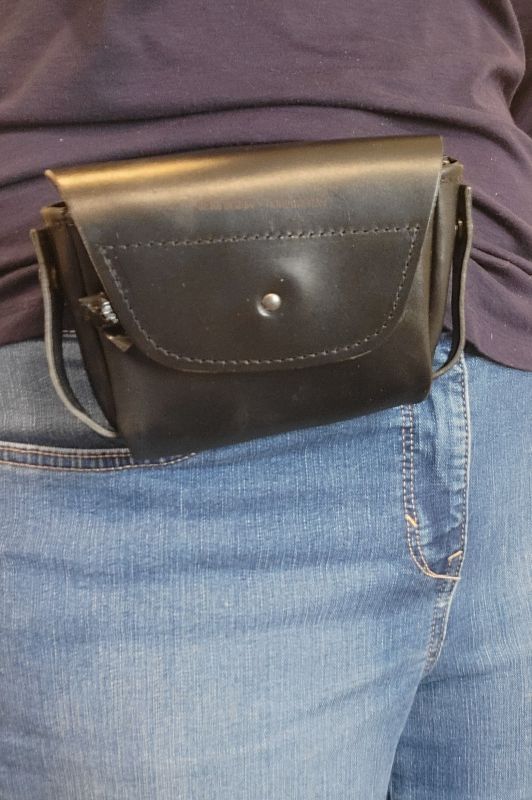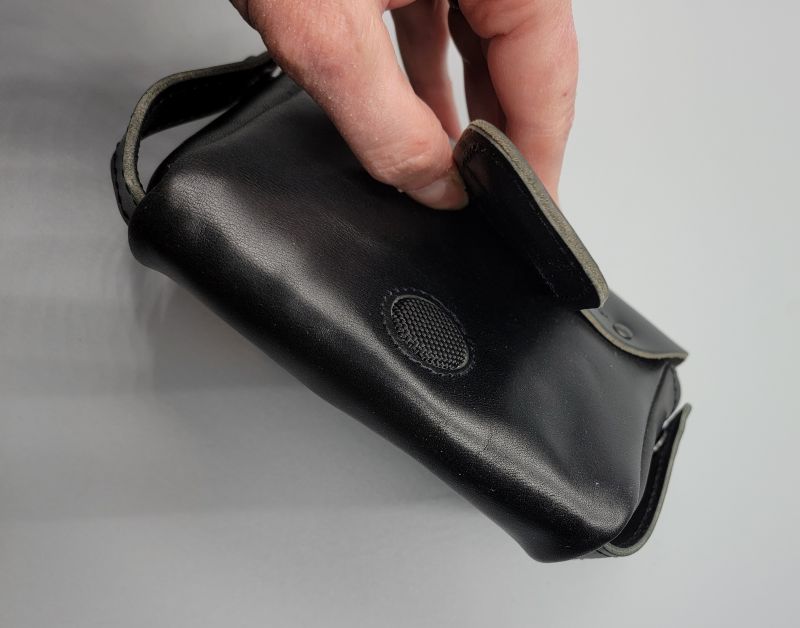 WaterField also sent along a matching collar and leash, which were made in the same leather that I think will take on a lovely patina as it ages.  They were kind enough to let me laser-etch the collar with whatever I wanted, so I went with "Cleo the Wonderdog" and our phone number (which I've obscured because I value my sanity).  It looks great on Cleo.  The leather handle on the leash is beautiful and feels luxurious in the hand.  It also features two reflective stripes for safety, which hopefully will keep us from being mowed down by the scofflaws who ignore the stop sign at the end of our street.  I especially like the matte black hardware on the collar and the leash.  It's unusual and understated and stealthy, just like Cleo.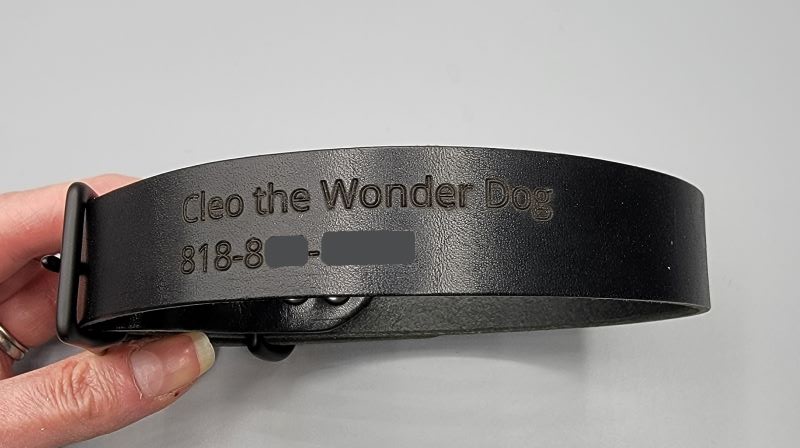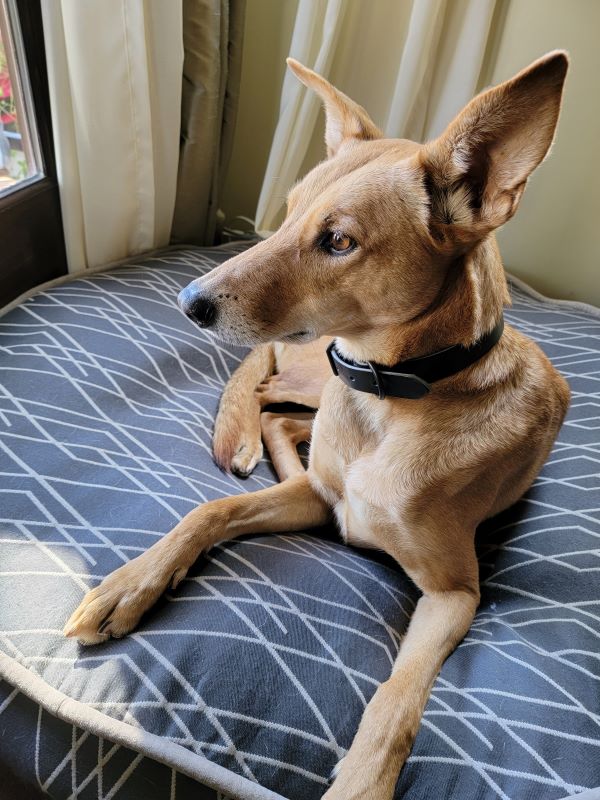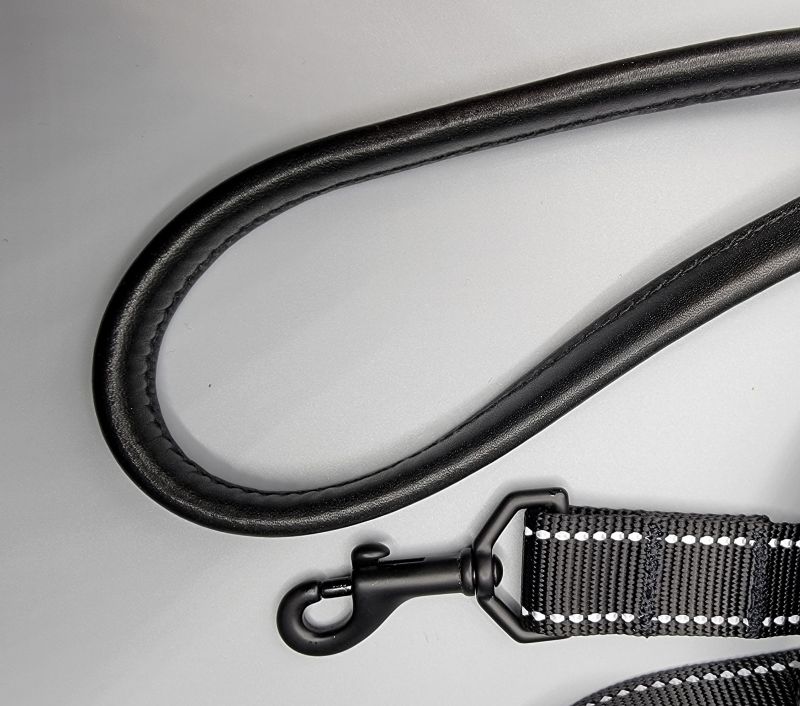 In a perfect world, I'd change the dimensions of the pouch.  It is about four inches tall and six inches long and won't fit my phone.  I know that's not what they were going for when they designed this, and probably that wouldn't even work (my new phone is absurdly heavy) but usually I run out of the door on the walks with my bags and my phone.  That would have been really handy.  I also wish the prices were a little more accessible.  At $99 for the pouch, it is more expensive than most of my handbags, although it is made in San Francisco where (as they point out on their website) rent is high and labor is expensive.  It's made of quality materials so it should last a really long time, and there's a lot to be said for that!
What I like:
Wonderful quality
Luxurious feel
What I'd change:
A clasp that works better with leggings (and the like)
Price a bit more reasonable.

Final thoughts
Although I'd love to throw my phone in the pouch, I will wind up using this system a lot when I'm out with Cleo and my other mutt Leila when I'm back at work.  It is a handy way to carry treats and bags when I'm wearing "grown up" clothes.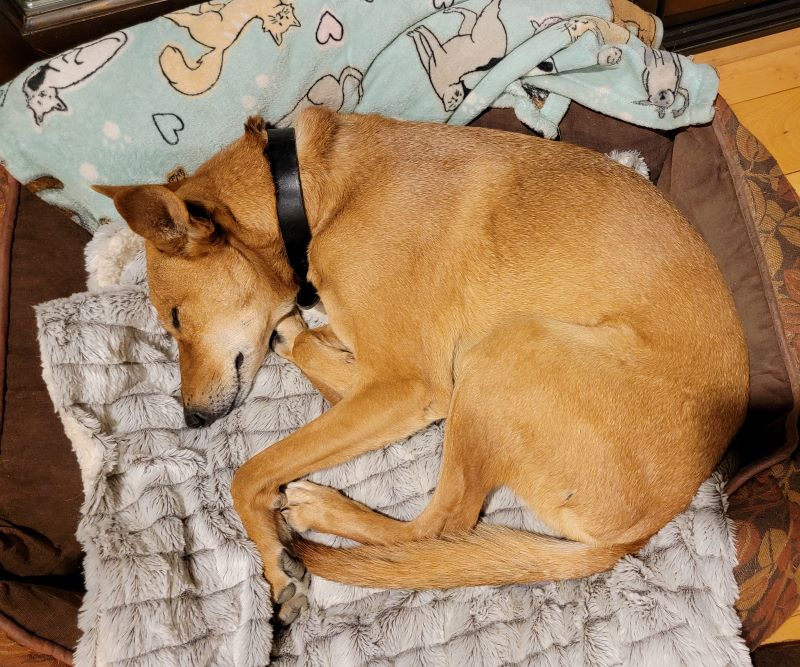 Price: Wag Hip Pack price starts at $99, Wag Dog Collar price starts at $35
Where to buy: Waterfield
Source:  The samples for this review were provided by WaterField.  For more information, visit their site.