We use affiliate links. If you buy something through the links on this page, we may earn a commission at no cost to you. Learn more.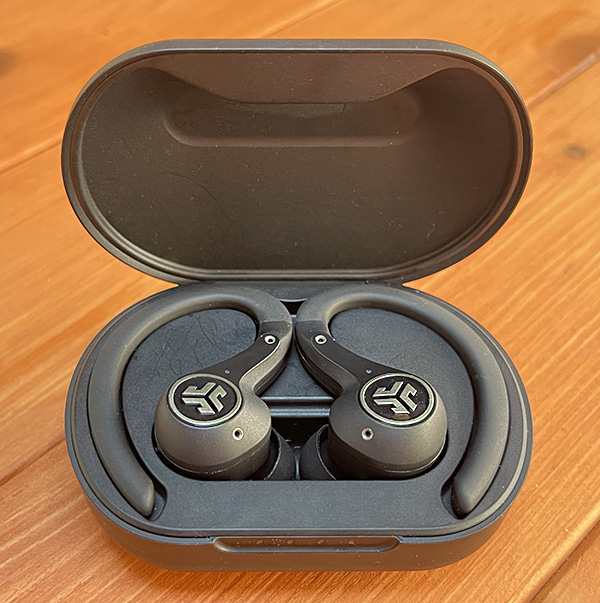 REVIEW – If you're in the market for a decent pair of wireless earbuds to pair with your smartphone, now may be the best time to buy. There are almost too many good choices and as a result, prices are as low as they've ever been. Yes, you can still spend a lot of money on terrific-sounding earbuds, but if you're looking for wireless earbuds for working out, yard work, or just wearing outdoors where the weather might turn ugly, then you need earbuds that sound decent, can resist being sweated or rained on, and won't cost you a week's salary. JLabs offers many affordable earbuds. One of their newest is the JLabs Epic Air Sport ANC true wireless earbuds. Are they worth considering?

What is it?
The JLabs Epic Air Sport ANC earbuds are completely wireless—as in no wires. They're sport models, meaning there have ear hooks that help them stay in place during vigorous activity, sweating, or getting wet. The earbuds are rated IP66—being able to withstand powerful water spray—the equivalent of being caught in a downpour. The Epic Air Sport ANC earbuds come with a good choice of ear tips and a wireless/USB charging case that will re-charge the earbuds 2-3 times before the case needs charging.

Specs
Speaker: 8mm Dynamic
Microphone: 3 left and 3 right earbud MEMS
Battery Life: 10-15 Hours in Earbuds, 55 additional hours in charging case
Earbud Charge Time: 3 Hours
Quick Charge Time: 15 minute charge = 1 hour charge
Case Charge Time: 3.5 Hours
Standby Time: 100 Hours
CHARGING
Case charging: built-in USB Type-A cable and wireless
Bluetooth 5
Range: 30+ ft.
Weight: .35 oz. each earbud, 5 oz. charging case
IP Rating: IP66
Warranty: 2 year

Design and features
The JLabs Epic Air Sport ANC earbuds are made for use outdoors but can be used anywhere. Only black is available. They are easy to insert and remove, although the ear hook can be awkward for people who also wear glasses (like me) but I got used to it.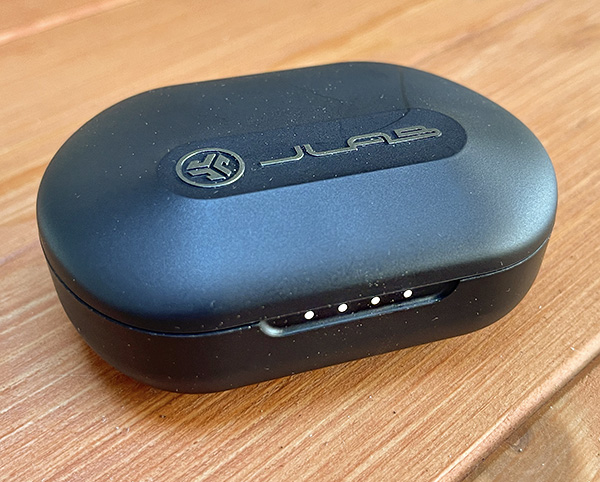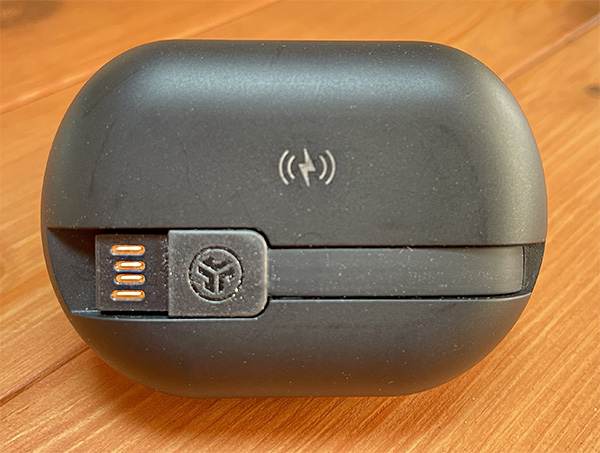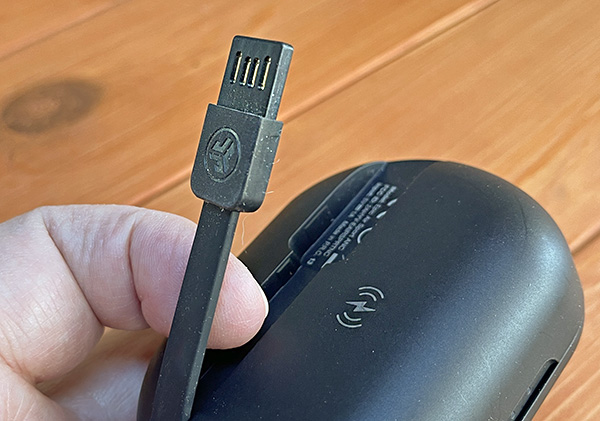 The earbuds come with a hard, protective case that charges via USB and also wirelessly. The case's USB cord is quite short, but it's attached so it can't be lost—a cool feature. The buds magnetically snap into place indicating that the case is now charging. Six different ear tips are offered—five silicone and one foam. Note that the ear tips can sometimes come off too easily. One time I removed an earbud and realized later that the ear tip was still in my ear.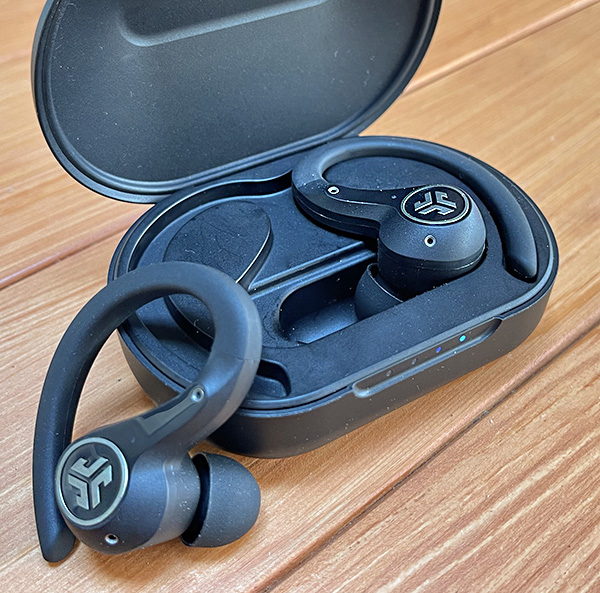 Bluetooth is 5.0, which helps the earbuds sound good, but the range is not great. I would experience audio breaking up within 20 ft. just walking around the house. As a comparison, I can walk around the whole house and the yard wearing Apple's Airpods Pro with no audio issues. But then the AirPods cost more than twice the price.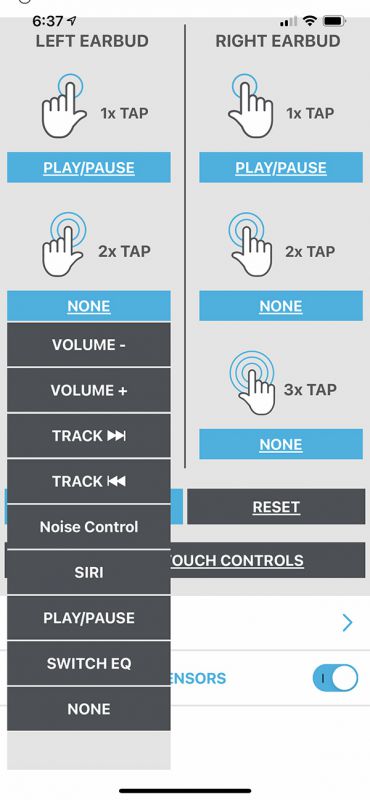 The earbuds have many (almost too many) settings and modes—accessed (and customized) via the JLabs ANC app (iOS and Android). There are six different earbuds "tap" settings (three per earbud) that can be set from nine different choices within the app. Personally, I set one tap for play or pause on both earbuds and turn off the others. I use my iPhone for volume and other controls. I'm old-fashioned that way. The nine app choices per tap setting are: Volume up/down, Track forward/backward, Noise control, SIRI (iPhone only), Play/pause, EQ, and my favorite—None.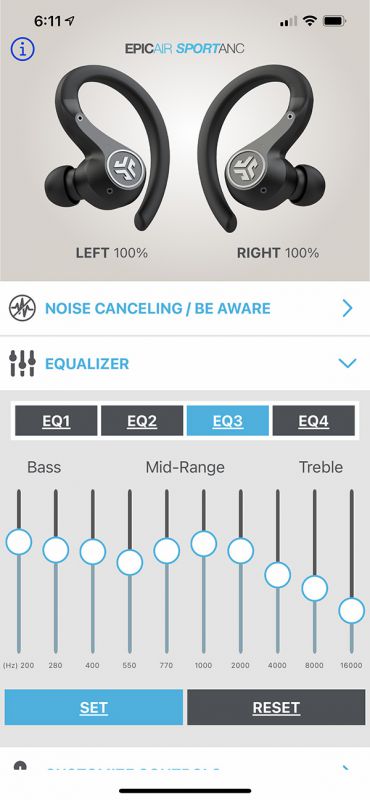 One of the primary uses of the app is music equalization. In my EQ preferences, I usually dial down the higher frequencies because my hearing (what's left of it from too many rock concerts) can be too sensitive. I boosted the bass a bit and the mids even more (see screenshot). There are four EQ settings that can be saved depending on you're preferences and genre of music.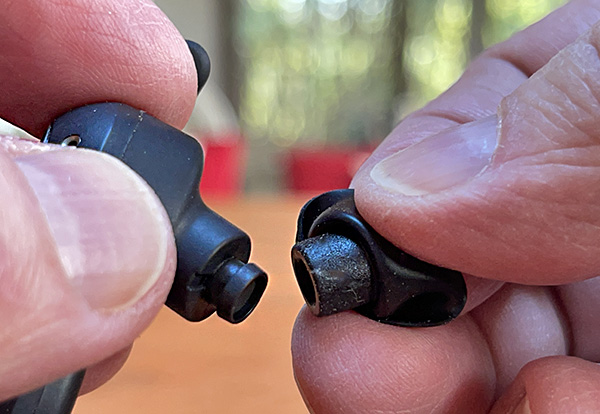 Any firmware updates must be done through the app, but for me, it was problematic. When the app let me know that update JT02_V3.0.8.1 was necessary to "unlock the full features of the app by clicking on the UPDATES>GO" button, that's what I did. What followed was not fun. The updating process stalled at 50% … many times. After trying over and over, I then restarted my iPhone and re-paired Bluetooth. That got me to 99%—and stalled again, but with a new text box: "Get command response status fail". WTH? No explanation and no advice. The only thing to click was an OK button. But, OK to do what? Soooo, after many tries and reinstalling the app (4-5 times), I got it to 100%, I think I now have the current firmware, but there's no place that shows what version it is—only what it will be if you update—which I had already done! But there's more. Now,  the app repeatedly crashes. I have yet to figure out how to make it stop. This app feels like it's still in beta.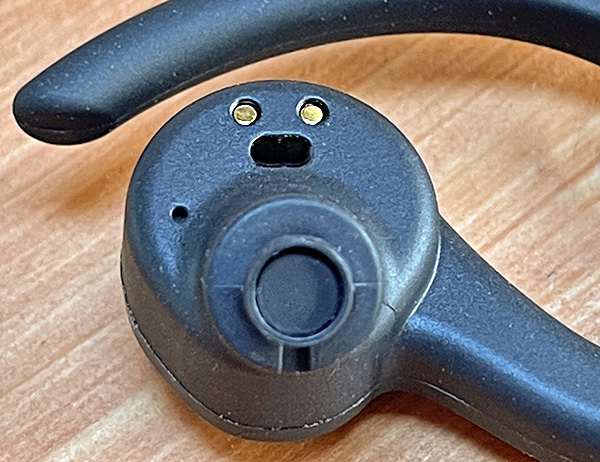 JLabs provides audible voice prompts that tell you what ANC setting you are in: On, Off, and Be Aware, which allows all background noise to be heard. The voice also lets you know the battery level of the buds when inserted. Prompts are always better than having to learn what beeps and other sounds mean.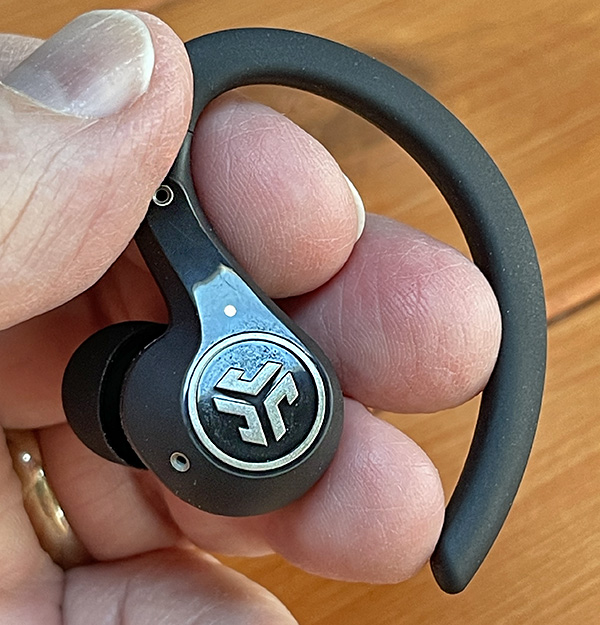 Pressing and holding the center of the left earbud for one second takes you through the noise-canceling settings. Both ANC and Be Aware settings can be adjusted within the app with a slider button. The Be Aware setting slider noticeably affects how much noise I could hear, but changes made using the ANC slider were subtle at best. I could barely hear any difference.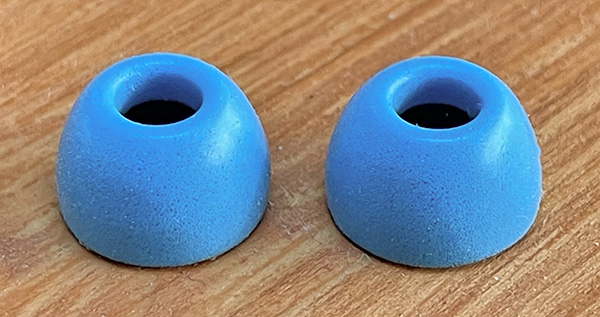 Comfort on the JLabs Epic Air Sport earbuds is a mixed bag. While they are easy to wear, I always know they are in my ears and they can become bothersome after a couple of hours. It's not an issue if you're running for an hour or so, but I sometimes spend 4-5 hours at a stretch doing yard work and the earbuds start to hurt by the time I finish.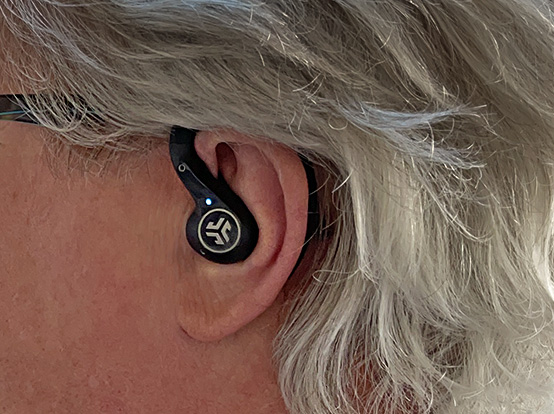 So how do they sound? Actually, not bad as long as you don't push them. The louder they get, the harsher they become. However, volume has to be in the painful range before that happens. The good news is that with ANC on, volume doesn't need to be increased to drown out background noise. At a normal volume (with ANC on) and with a preferred EQ, music is enjoyable and fun. ANC doesn't negatively affect the quality of music. Noise-canceling is getting better and better each year. Now, many affordable earphones and headphones have decent ANC.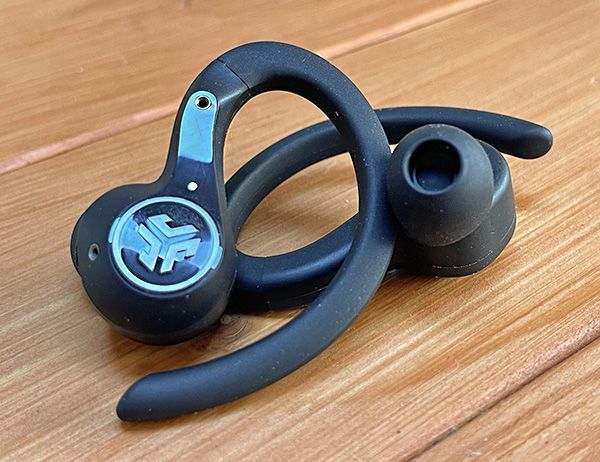 Here's the nifty surprise: In some instances, music and audio from YouTube videos sound the best in Be Aware—the mode that brings in all background noise. While listening to the JLabs Epic sport earbuds in Be Aware mode, the videos take on a 3D, almost surround sound effect. It's positively eerie! The closest comparison I can think of is an open-backed headphone with an incredible soundstage. Rather than hearing audio in your head, it sounds like it's in front of you or all around you.
What I like
Sound great
Well made
Wonderful 3D audio effect in Be Aware mode
What I'd change
The app acts as a beta release
Ear tips come off too easily and can remain in-ear when removing earbuds
Can be uncomfortable when wearing more than 2-3 hours.
Bluetooth range not great

Final Thoughts
The JLabs Epic Air Sport earbuds are great for listening during vigorous exercise or working in hot and sweaty environments. The hooks prevent each earbud from being lost, and battery life is exceptional. I only wish they were a bit more comfortable with all-day use. But if you need sturdy earbuds for a couple of hours per use, these are hard to beat.
Price: $99 US
Where to buy: Amazon
Source: The sample of this product was provided by JLabs.