We use affiliate links. If you buy something through the links on this page, we may earn a commission at no cost to you. Learn more.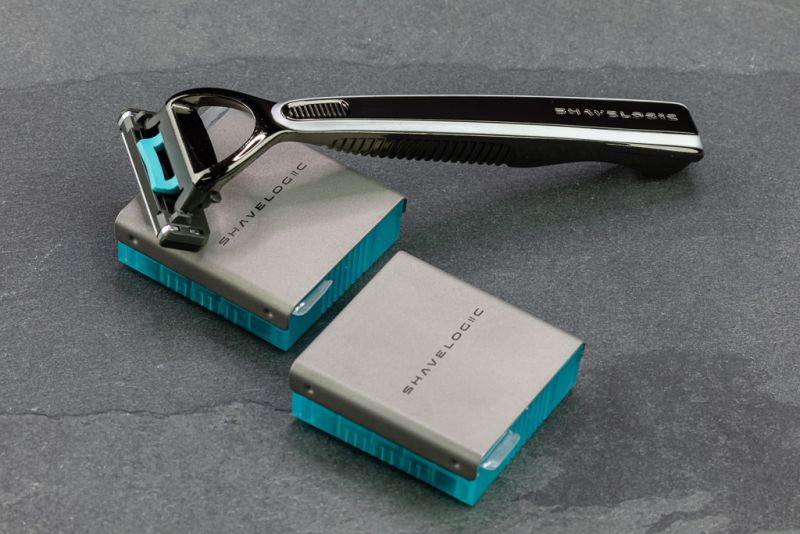 REVIEW – I've always been picky when it comes to razors. I prefer to use a very sharp razor, even if it cost more. The Shavelogic Magnetic Razor promises "the best shave of your life," so I decided to put that to the test.
What is it?
The Shavelogic Magnetic Razor is a five-blade razor with a unique magnetic cartridge.
What's in the box?
Shavelogic Razor
Eight Cartridges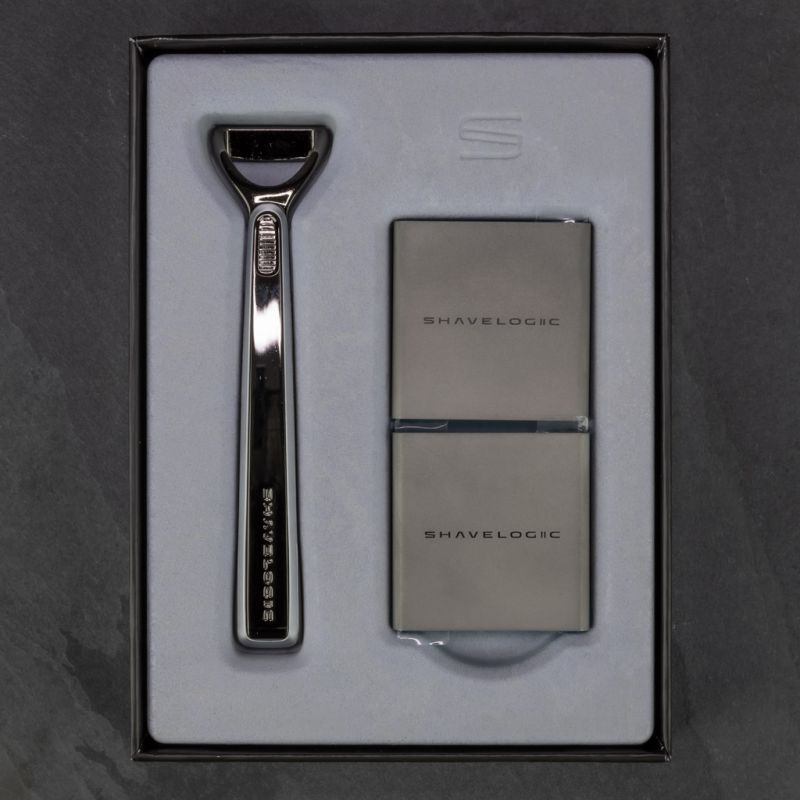 Design and features
For many years, my preferred razor has been the Gillette Fusion5, a five-blade razor. I've tried many others, but the Gillette razor always seemed to have the best blades. There have been some that came close to Gillette, but none performed as well.
That is until now. The Shavelogic Magnetic Razor has been the first razor that performed as well as the Gillette. I shaved each side of my face with each razor and asked my wife to see if she could feel which side was smoother. I did this repeatedly and alternated sides each day. She concluded that it was pretty much a draw. Sometimes she would pick the Shavelogic side, and sometimes the Gillette side. But she also commented that it was so close that it could be related to me being right-handed.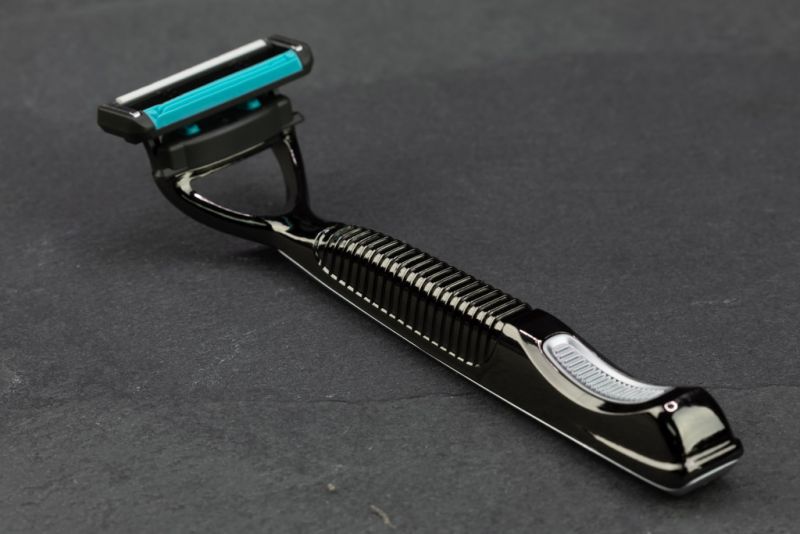 I could not tell the difference between the two. I was really impressed that the Shavelogic performed so well.
The Shavelogic razor's magnetic cartridge system did not seem to provide many advantages over the typical cartridge attachment method. Technically there are fewer parts, which means less likely to fail, but I've never had a Gillette razor fail. It does appear to be a bit easier to clean, having fewer moving parts.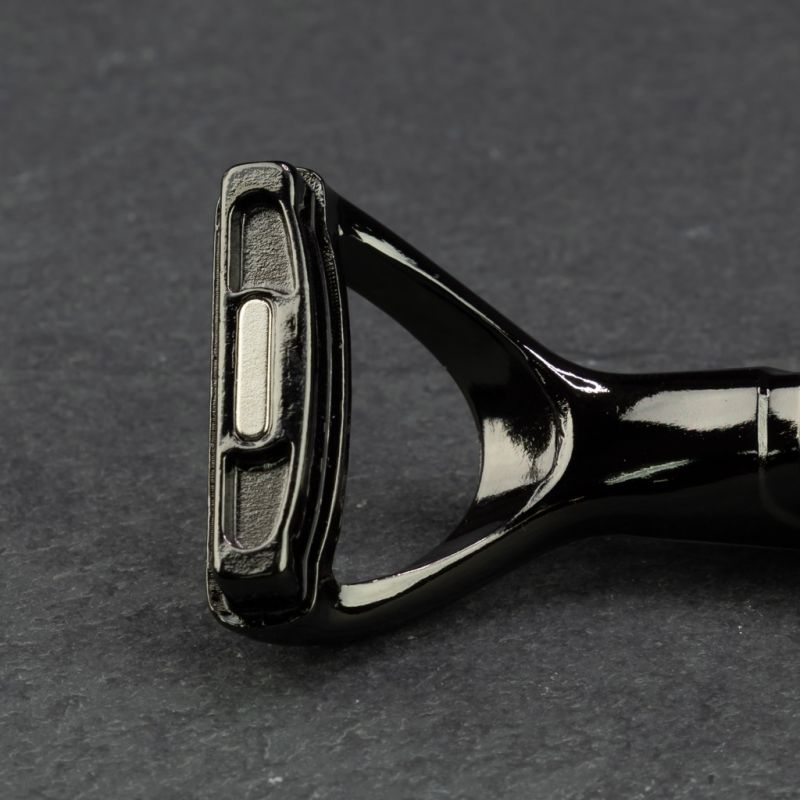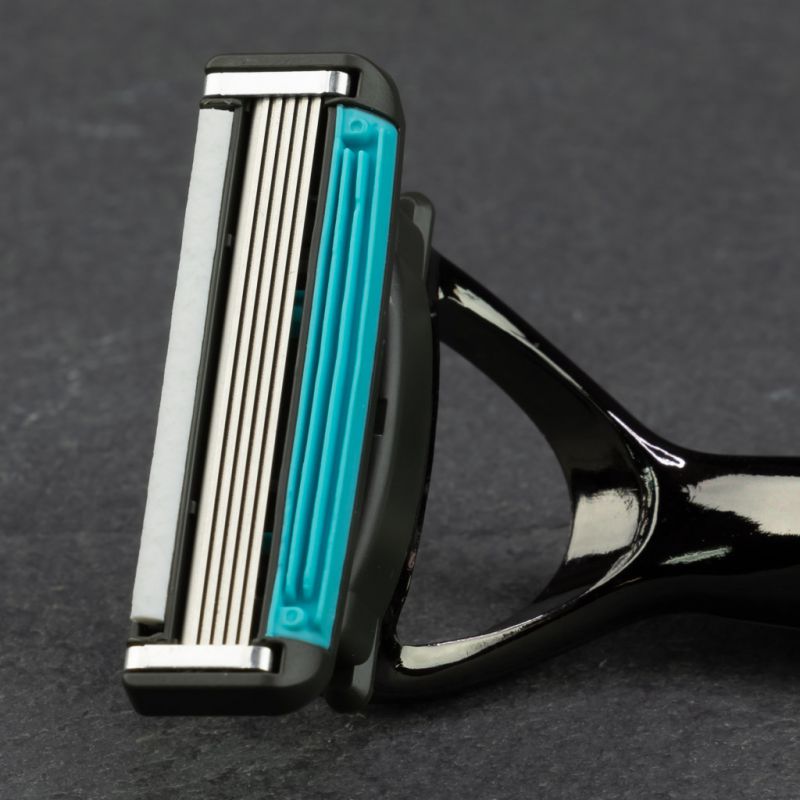 The Shavelogic does have a larger pivot angle and a smaller cartridge area. At nearly 2/3s the size of the Gillette's cartridge in height and the same in width. The Shavelogic five blades are more tightly spaced, fitting in the space of about 4 of the Gillette's. This smaller head means that it may be more suited to you if you have issues reaching certain places.


The lubrication strip worked wonderfully. The blades' closer spacing made it take a little longer to rinse out, but that's a decent trade-off for more protection for your skin.
What I like
Nicely weighted handle
Excellent blades
Large pivot angle
What I'd change
Final thoughts
I'm impressed with the Shavelogic magnetic razor. This is the first razor to match the Gillette quality, and they did it with a unique design that is both stylish and affordable. From my rough calculations, it's about the same price as Gillette.
Price: $25 with four cartridges, $36 with Eight Cartridges as tested
Where to buy: Shavelogic
Source: The sample of this product was provided by Shavelogic.