We use affiliate links. If you buy something through the links on this page, we may earn a commission at no cost to you. Learn more.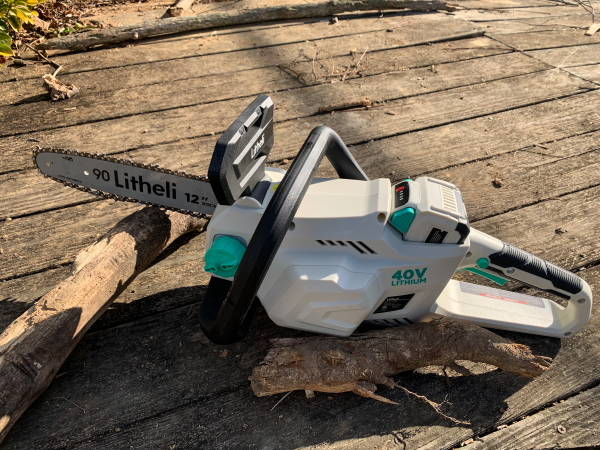 REVIEW – A couple of months ago, I purchased a new home and as a DIYer, I decided that I need to add more tools to my arsenal so that I can take care of various chores around the home not only to ensure timely upkeep but to also save the expense of hiring people. This will also allow me to recuperate monetarily from the impact of the home purchase. The first tool I am excited to test is the Litheli 40V Cordless Chainsaw 12 inch which will come in handy for me to remove some unnecessary branches and small trees that threaten the integrity of my home structure.
What is it?
The Litheli 40V Cordless Chainsaw 12 inch is a powerful and lightweight chainsaw that is capable of heavy-duty jobs. It features a long-lasting battery and several built-in safety features like a handguard and trigger safety button.
What's in the box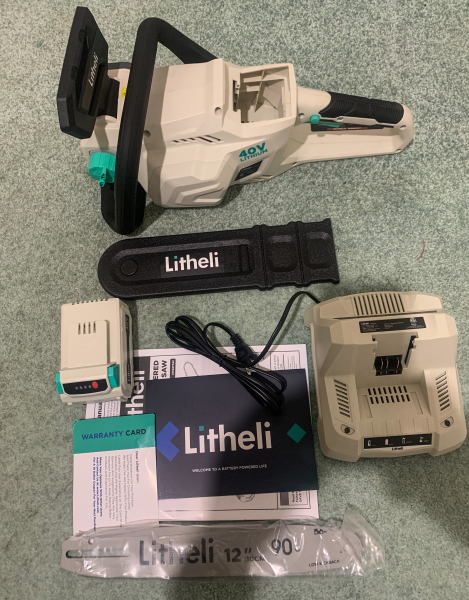 1 x Litheli 40V Cordless Chainsaw 12 inch
1 x Battery Charger and Rechargeable Battery
1 x Chain Guide Bar Sheath
1 x User Manual
Design and features
Features
SUPER MAGNETO MOTOR: Magneto motor delivers strong & stable torque while significantly reduces tool weight & size.
AUTO OILING: Automatic oiling system effortlessly improves chain durability. Translucent oiler shows real-time oil level.
TOOL-LESS TENSIONING: The tool has a tension knob to adjust the chain. No extra tool needed.
DUAL ACTION BRAKE PROTECTION: Pull the kickback brake handle and press the safety lock before pulling the trigger to start.
HIGH-PERFORMANCE CHAIN: 12″ bar & chain cuts at a speed up to 26ft/s.
Specifications

The following are photos of the various sides of the chainsaw showing all of the parts.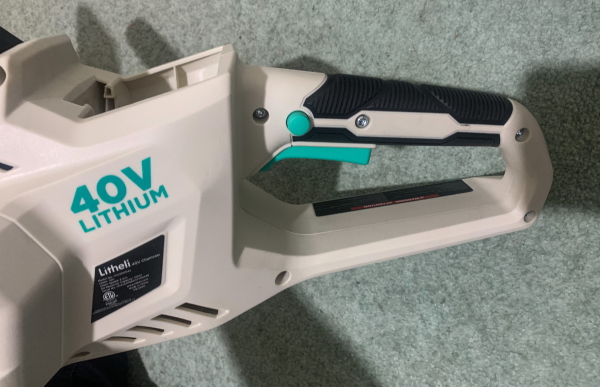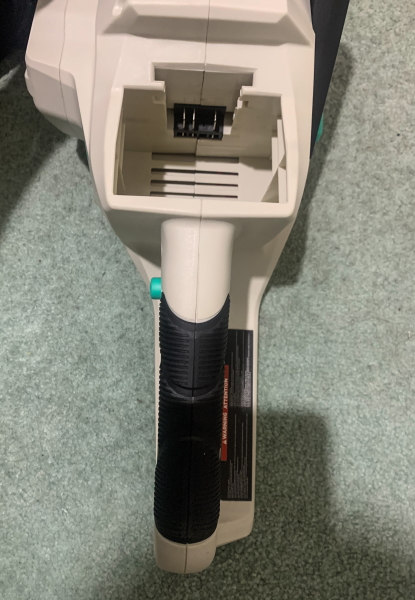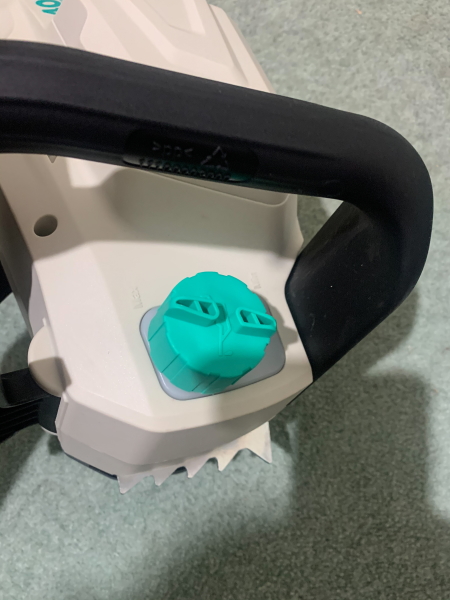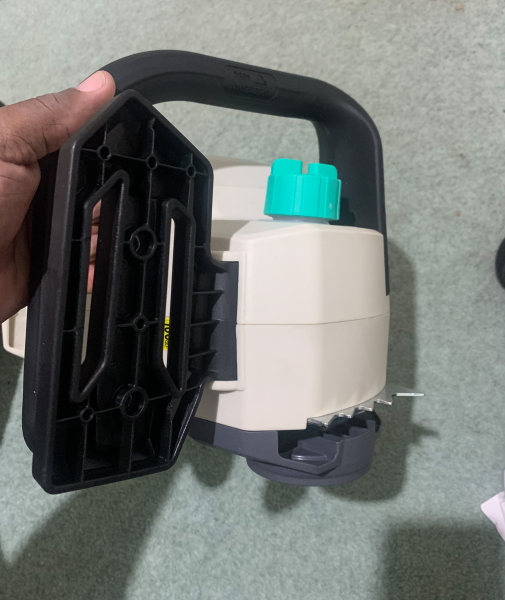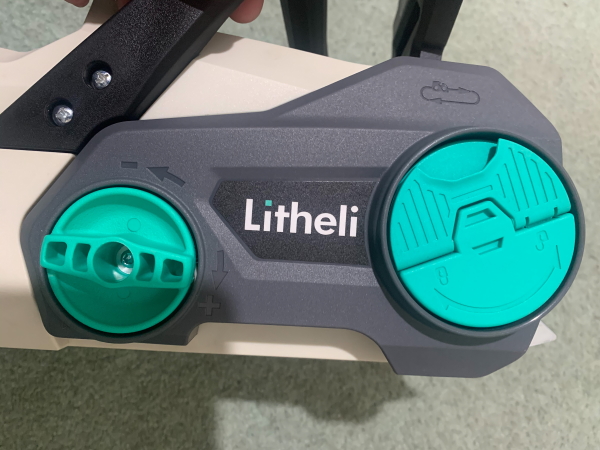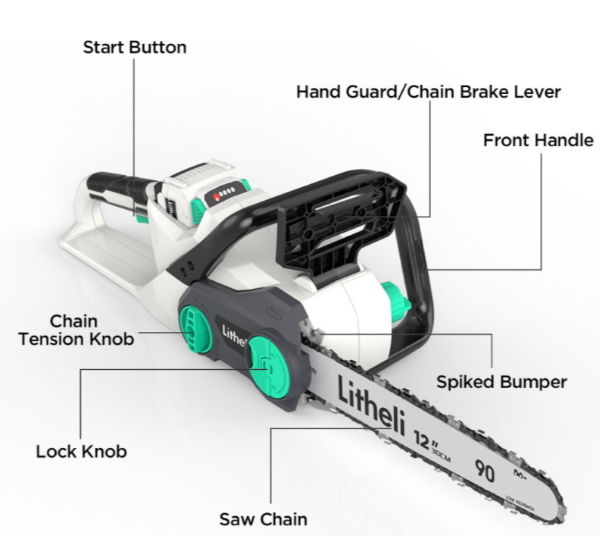 A battery charger and battery are included with the chainsaw.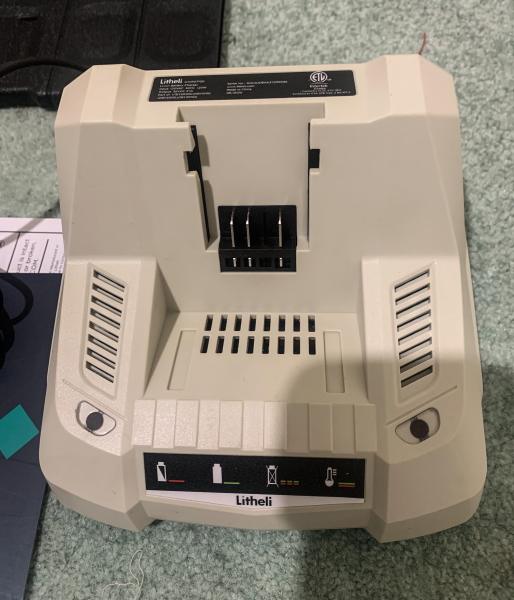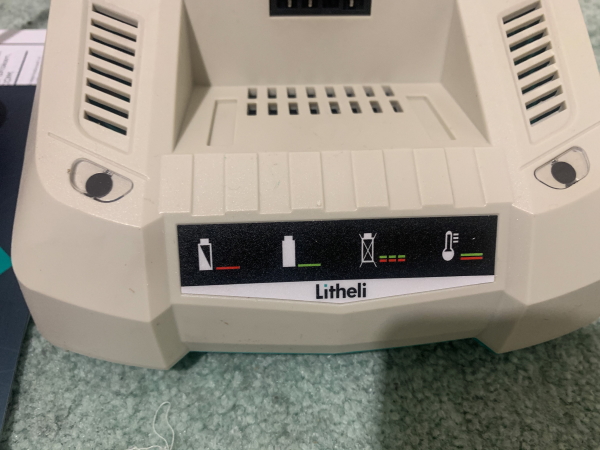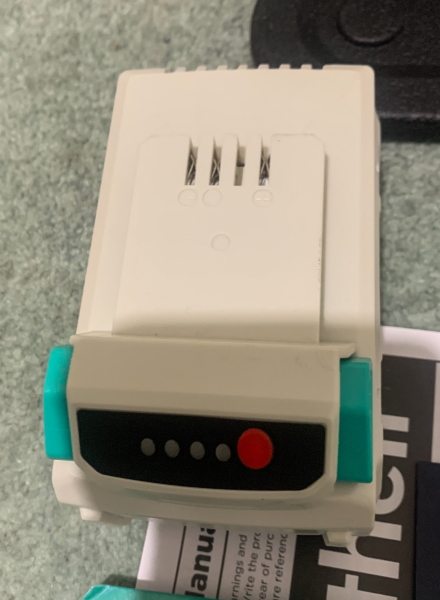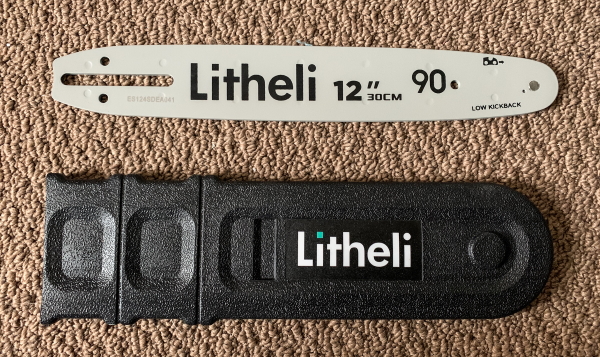 Performance
Preparing the chainsaw for use is quite simple. The first thing I had to do was to soak the saw chain in Bar and Chain oil overnight. This caused a bit of a delay since no oil is included with the chainsaw. After that, I opened the side cover and installed the chain guide bar and the saw chain. Once installed, I used the tension knob to make sure that the tension was good. I then used my own makeshift funnel to fill the oil reservoir with Bar and Chain oil, attached the battery, and it was time to start cutting.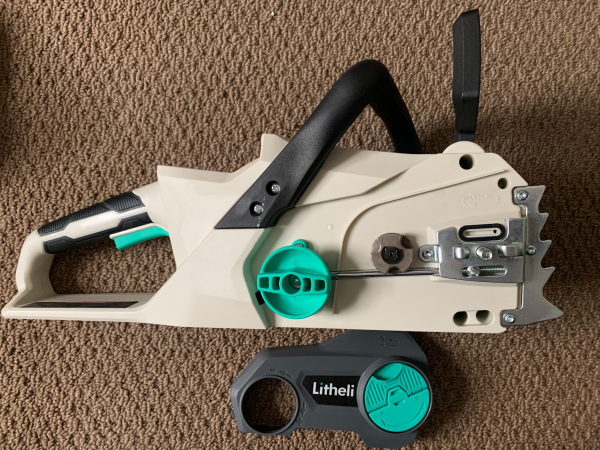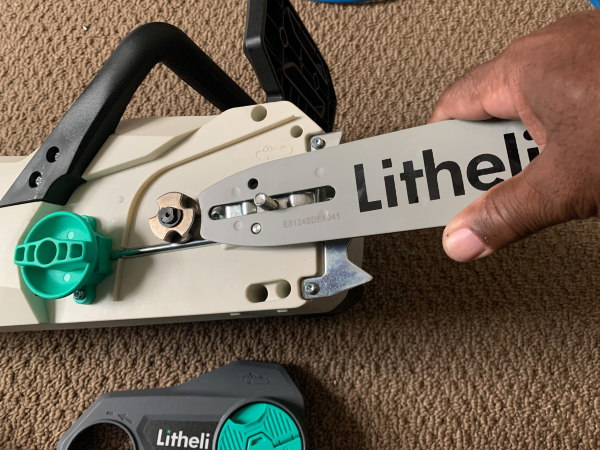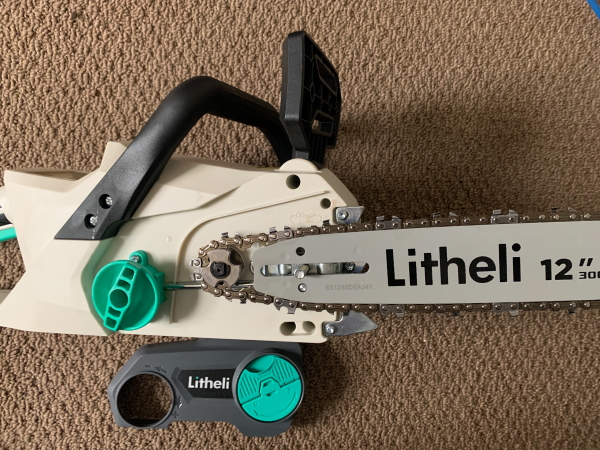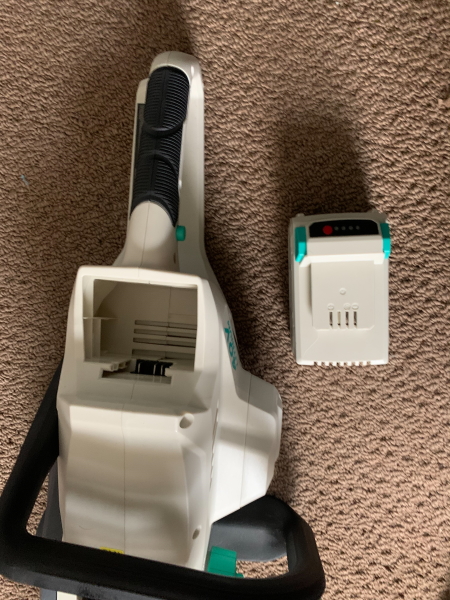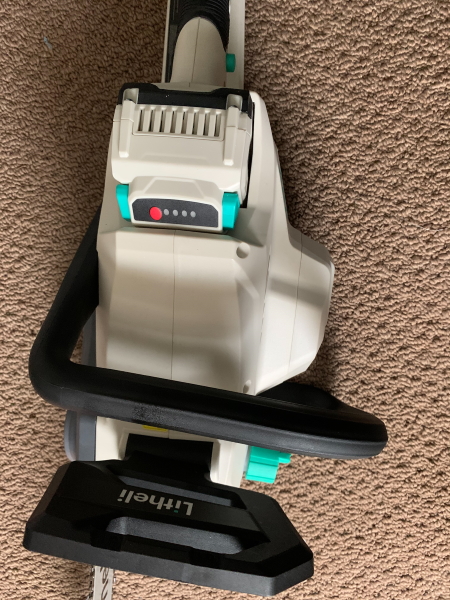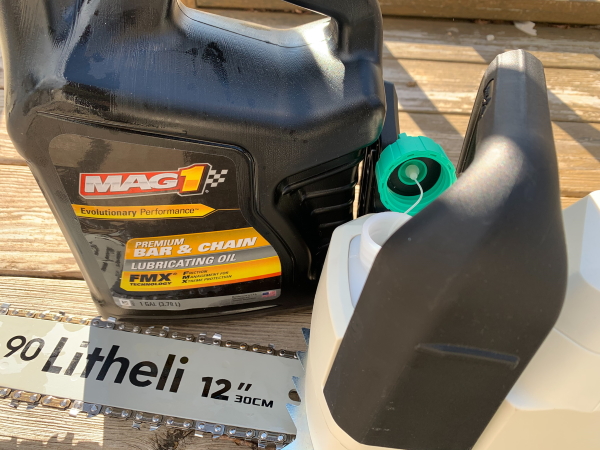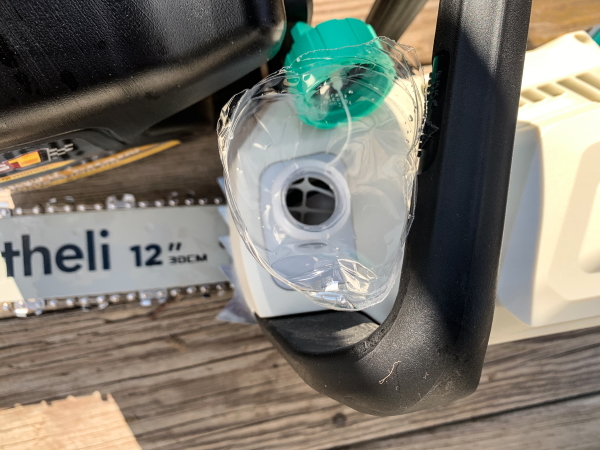 Here is a quick video of me cutting a couple of branches:
Once done cutting, it is important to clean the chainsaw which includes cleaning all of the places that gather dust while cutting. Opening the cover, cleaning, and reassembling is very simple.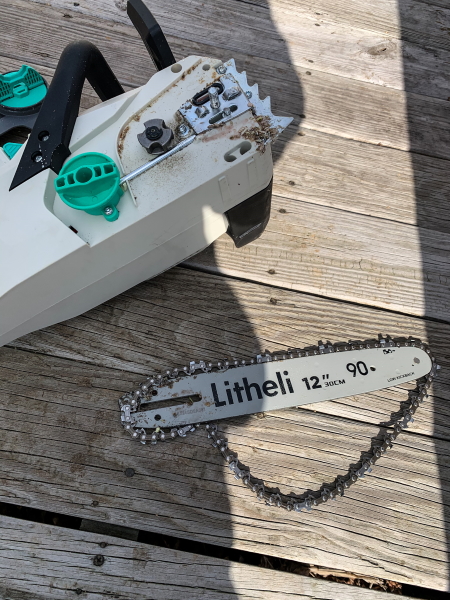 The following are photos of some of the tree branches I cut and of my kids posing with the success.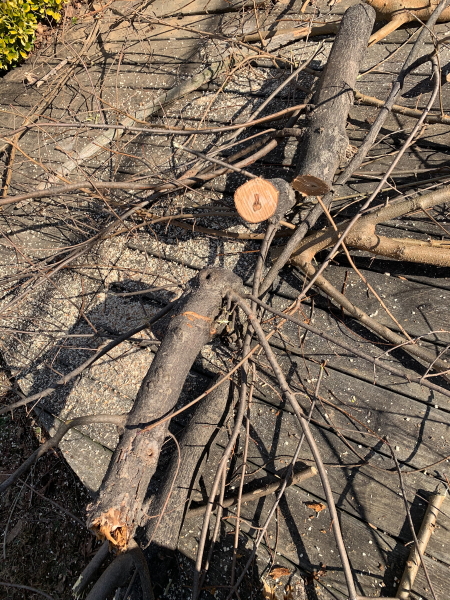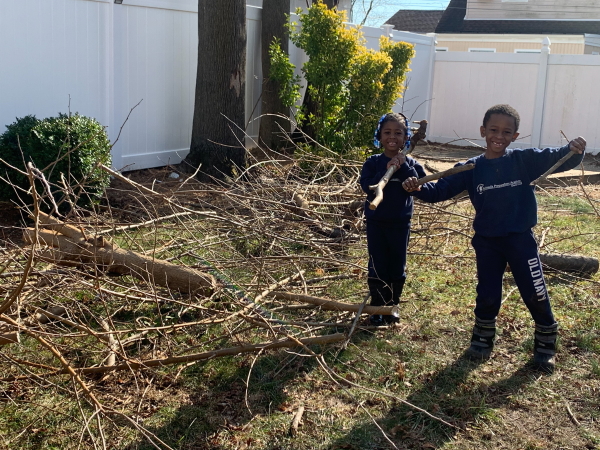 What I like
Build quality
The modern modular design
The fact that it is cordless
The very good power
The long-lasting battery
That it is easy to clean
What I'd change
For me, there is nothing that should be changed. However, Litheli should include a small can of the required Bar and Chain oil so that you can start using the chainsaw as soon as you receive it
Final thoughts
Over the years whenever I have visited the hardware store, I have always stopped to look at the chainsaws. I have examined them for features like weight to build quality. Now that I have a home, I am thrilled to have a chainsaw. But more than that, I absolutely love this chainsaw. It seems to have the perfect weight and balance, and the safety features and operation are great. It is cordless so there are no cords and the battery lasts a long time. It performs very well and after cutting just about everything I could find in my backyard, I am giving this Litheli Chainsaw a well done and two thumbs up!!
Price: $159.99 – $289.99 (Depending on the choice of battery with the included charger)
Where to buy: Litheli website and Amazon
Source: The sample for this review was provided by Litheli.