We use affiliate links. If you buy something through the links on this page, we may earn a commission at no cost to you. Learn more.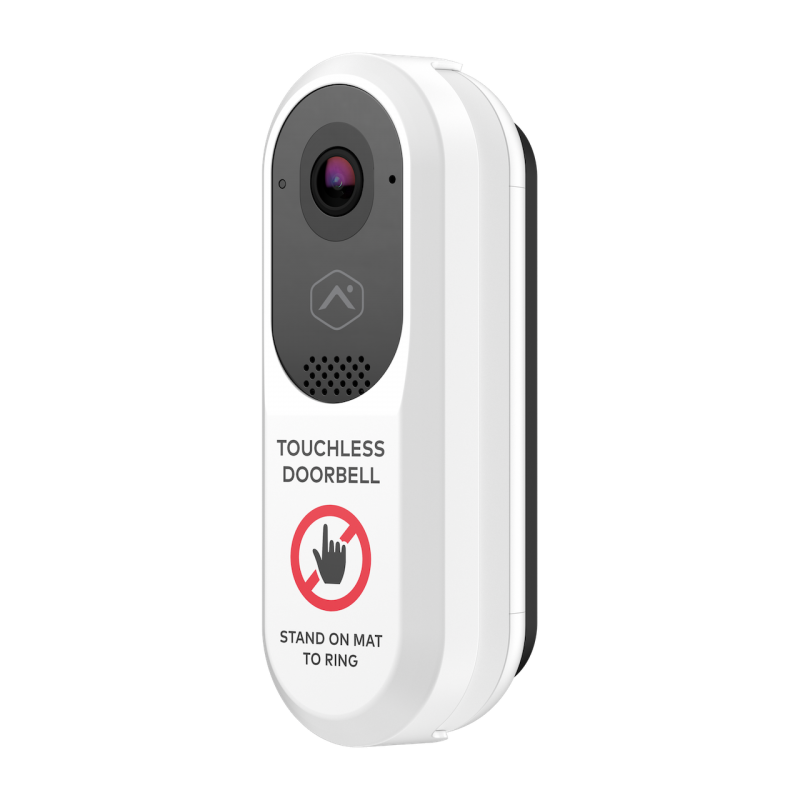 NEWS – Alarm.com has released the first commercially available video doorbell that rings without requiring any contact.  The Alarm.com Touchless Video Doorbell eliminates the need to physically press a doorbell button. Anyone coming to the door simply stands on a doormat to ring the chime.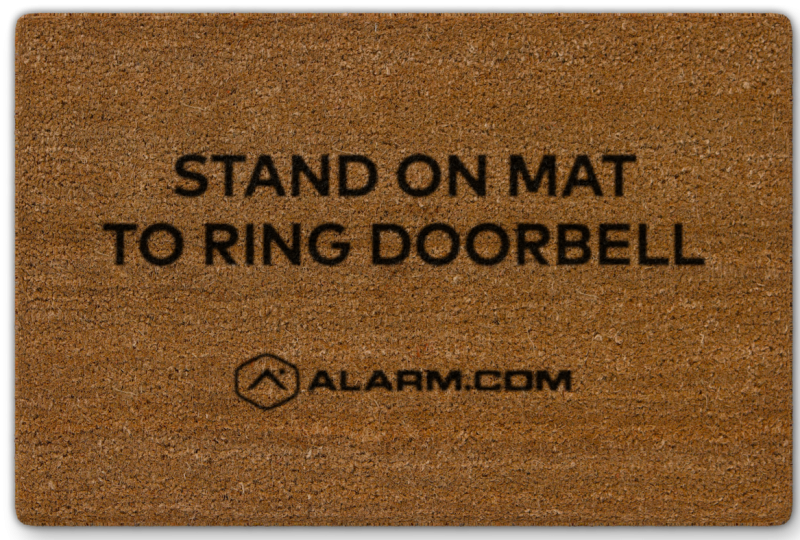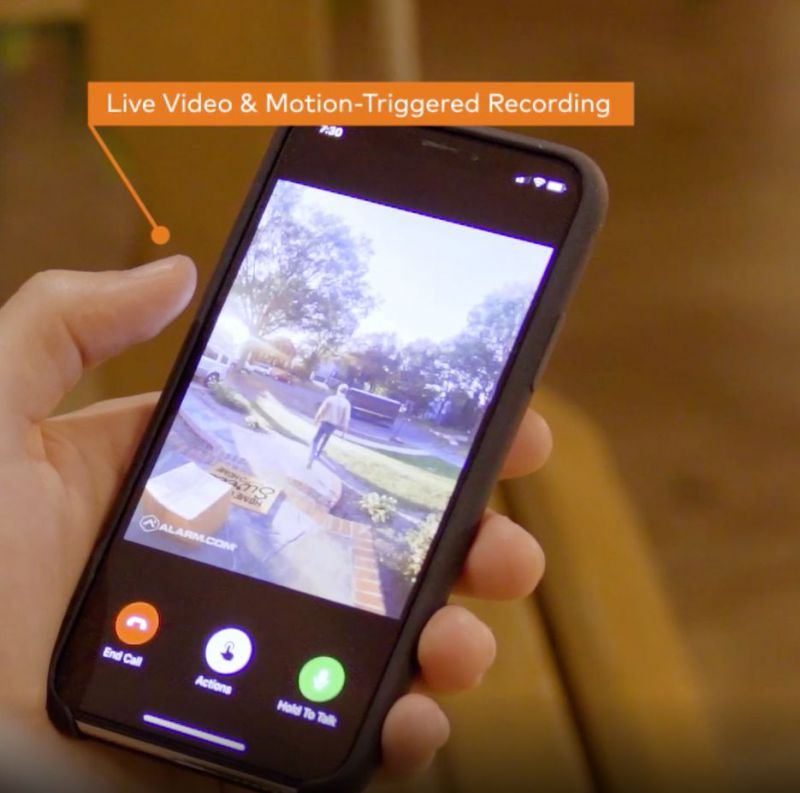 When a person is detected, the doorbell immediately triggers the existing chime in the home, sends a mobile alert to the homeowner and starts recording a video clip. Homeowners can see and speak with visitors through the Touchless Video Doorbell's live HD video and two-way audio instead of having to answer the door.
The Touchless Video Doorbell can automatically trigger other device activity through user-defined rules. For example, lights can turn on when the doorbell detects a person.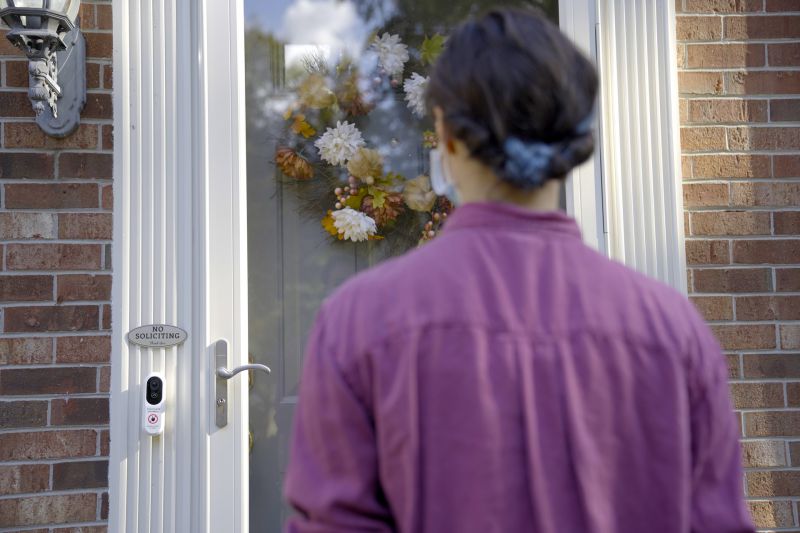 The device also features:
150° 

vertical field of view

that gives homeowners a full head-to-toe image of visitors

and

clear look at

packages left on the doorstep

O

ptimized

portrait viewing on

mobile so there's no need to ro

tate the mobile device

Full HD resolution, HDR, and infrared night vision

Onboard heater for low temperature operation

Live video and saved clip viewing using the Alarm.com mobile app or website
The Alarm.com Touchless Video Doorbell will be available through the company's network of professional security service providers. Visit alarm.com to find service providers in your area.
If the doormat gets separated from the porch… ? The news release is not clear on whether the camera does person detection and activates the doorbell sound in the home and alerts the owner's phone, or whether a person stepping on the mat must be the activator.  If person detection happens via camera alone, the advantage of the doormat is unclear.
Pricing is estimated at $200.