We use affiliate links. If you buy something through the links on this page, we may earn a commission at no cost to you. Learn more.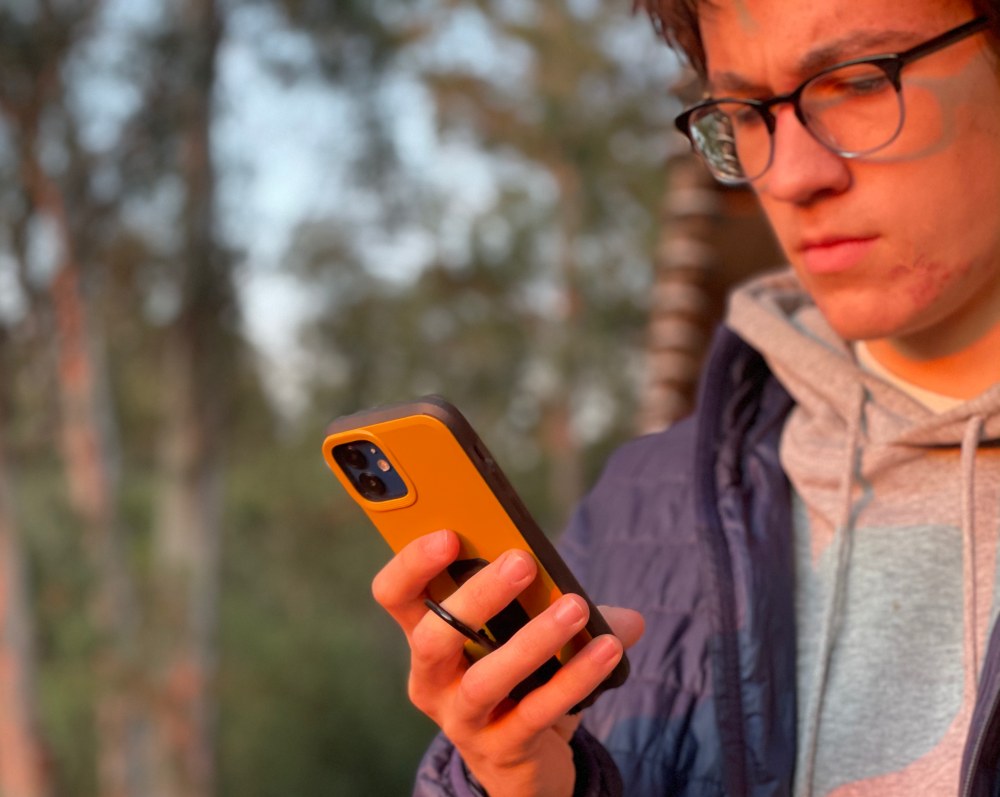 REVIEW – I've been fascinated with bitplay for a while now. To date their cases have been focused on photography and use with their premium lenses. The Wander Case is a bit different and built for getting out and about. For most companies that means drop protection. While bitplay has drop protection covered well, they've given the Wander Case a useful set of features that let you keep your phone close at hand and ways to keep drops from happening in the first place. Check it out.
What is it?
The Wander Case from bitplay is a protective iPhone case born for adventure with multiple options for style, carry and even lens attachments.
What's in the box?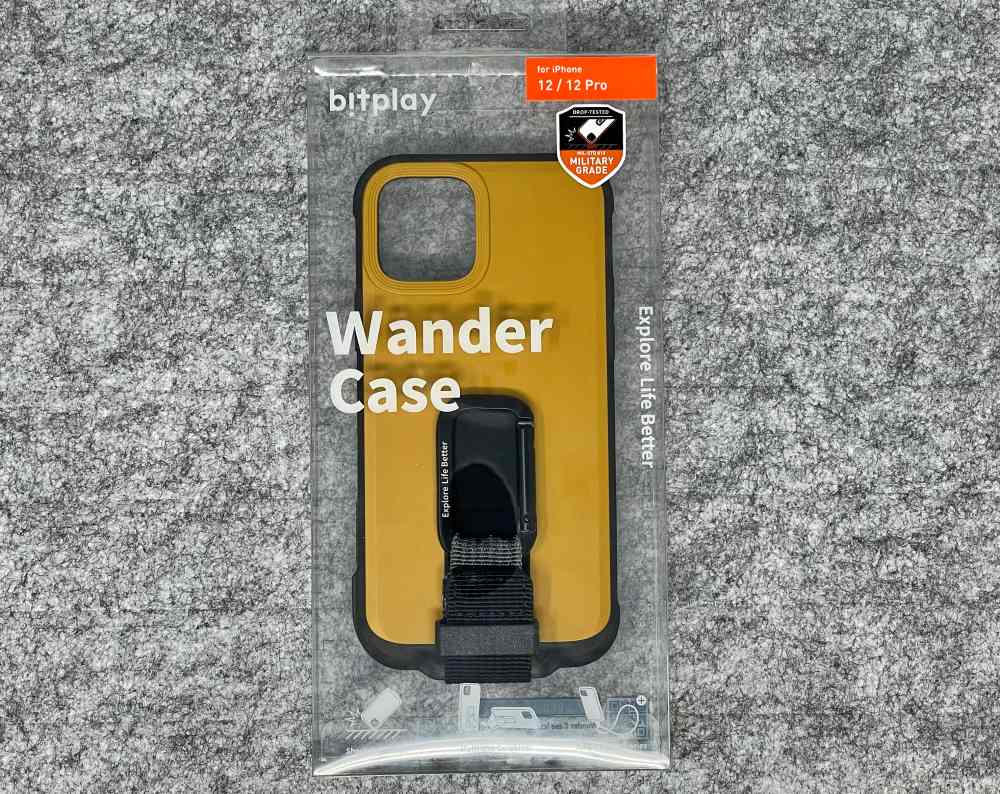 Wander Case w/ multi-carabiner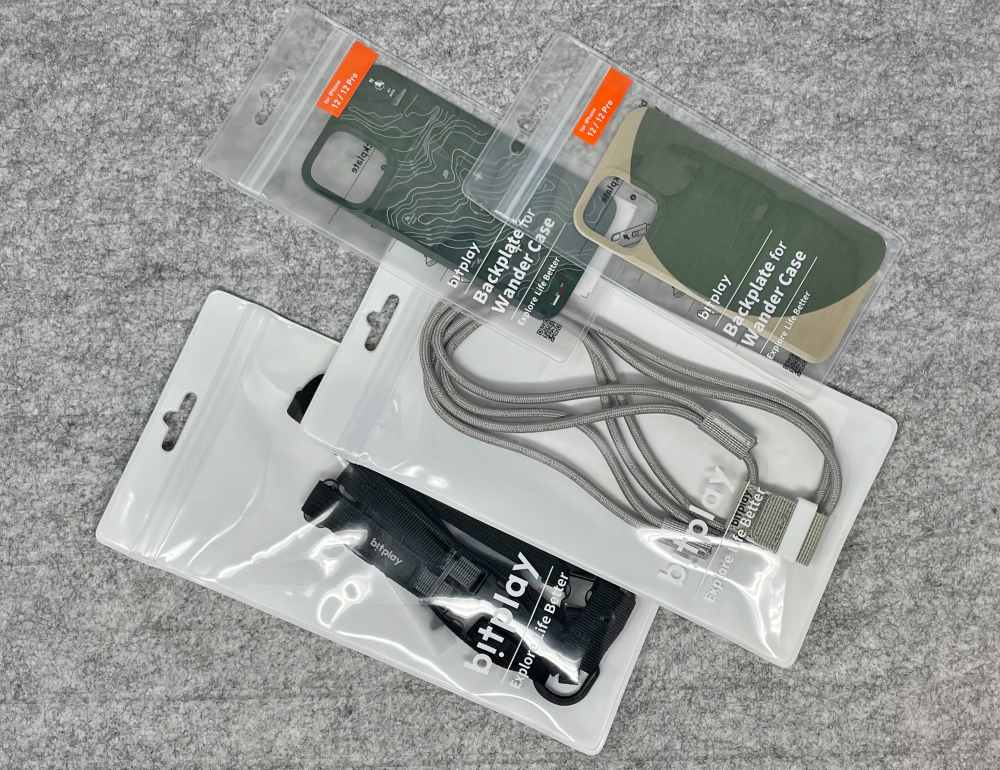 Accessories – Available separately…
Backplate for Wander Case – Multiple designs available
Urban Lite Strap for Wander Case
Multi-Use Adventure Strap for Wander Case
Feature specs
Use the first-of-its-kind multi-use carabiner as a phone stand
Attach to different personal objects
Shock protection for high-level security
Wear with different straps (sold separately)
Change the look at any time with an interchangeable backplate (sold separately)
Add-on lens adapter (sold separately) to attach bitplay's premium lenses (sold separately)
Design and features
The bitplay Wander Case is meant to be as adventurous as you are with new ways to carry your phone. A handy carabiner is built-in to let you clip your phone wherever it's most convenient.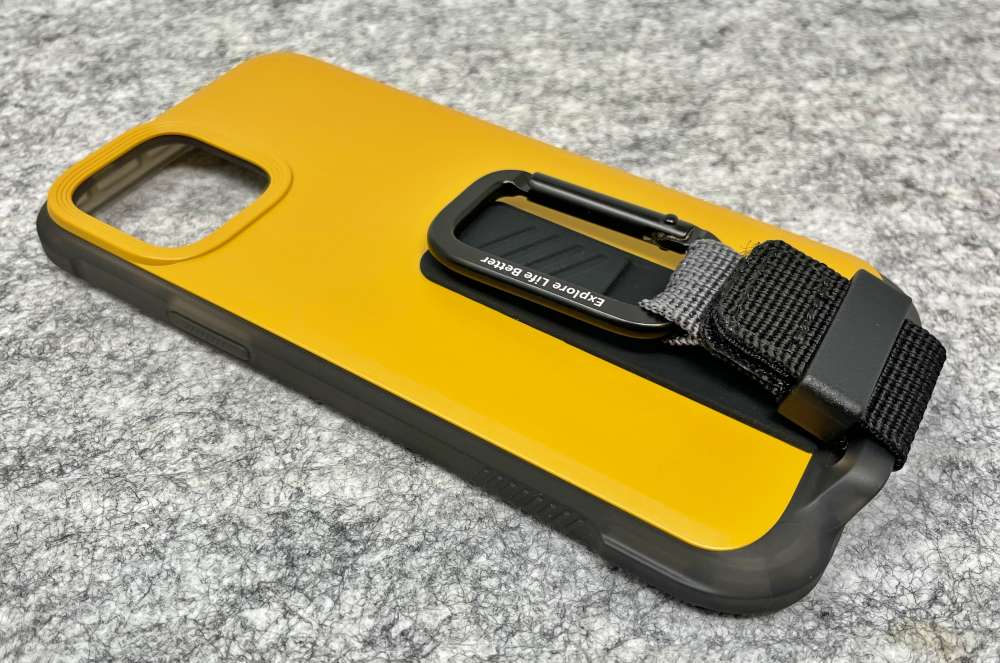 The carabiner lays flat on the back of your case when actively using your phone, and can also be used as a stand to prop your phone in portrait mode.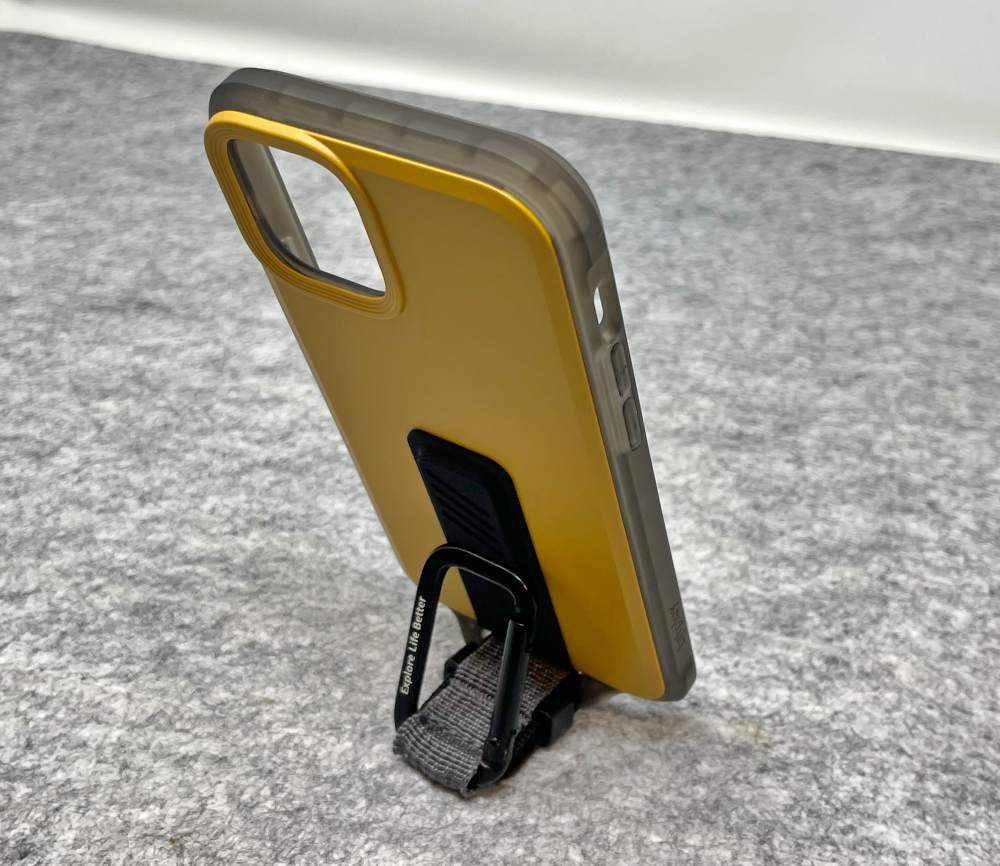 The backplate of the case can be popped off to change the look and feel when you want something different.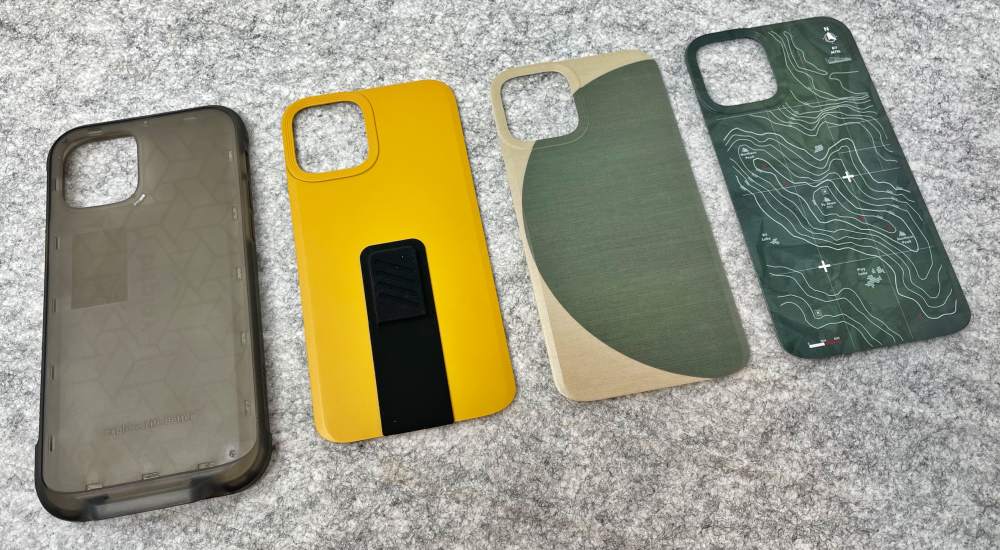 A separately available adapter plate adds compatibility with bitplay's premium accessory lenses and filters.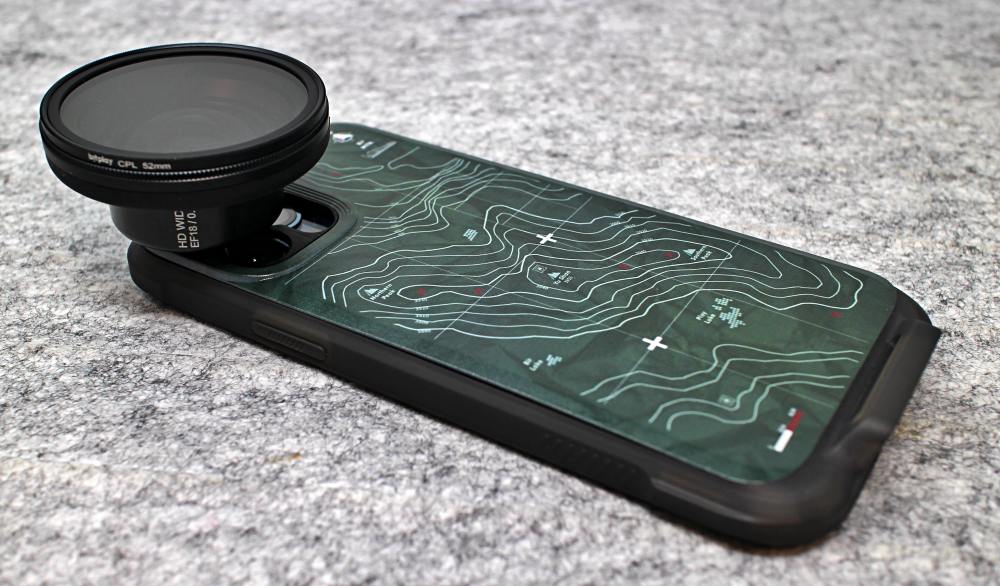 Setup
Installing the case on your iPhone is as simple as pushing it into the case.
Swapping the carabiner to one of the accessory straps is a quick velcro switcharoo. To keep the velcro closure from accidentally opening during use, there's a watchband style keeper you need to slide it through first.
Pull up on the velcro tab, and while holding it open, pull the carabiner away from the phone. When installing a new accessory, slide the open end through the keeper, then lift it up and pull it over the velcro before hooking it up.
Performance
For the core needs of fitting the device it's meant for, they've done pretty well. The iPhone 12/12 Pro version I received popped on to my phone easily protecting all sides and the screen well. The charge port and speakers/mic openings work as they should. The mute switch is accessible and all three buttons are covered. Interestingly, the power button is actually easier to press with the case on and possibly too easy, so if you already take too many accidental screenshots, that may increase.
The stand-out feature is the included carabiner that attaches to the bottom molded hanger. It can be used to clip your phone to belt lops, pack straps and even doubles as a finger ring when holding your phone. It also props the phone up in either portrait (photo up above) or landscape modes for hands-free Facetime or video.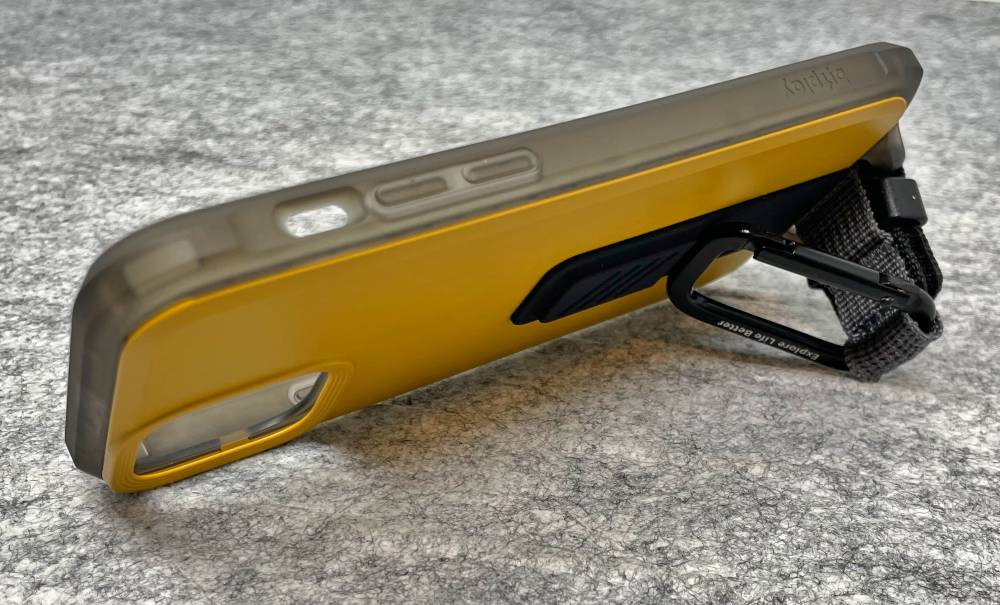 It works by tucking the top of the carabiner under a molded ridge on the rubber panel on the backplate. There are two things worth noting…
The carabiner does not "snap" into place on the rubber panel, so it will flop around unless your hand is holding it quiet, or it's actively in use hanging your phone.
Additional backplates do not come with the rubber panel (at least my review samples didn't), but the panel attached to the stock backplate does have a re-usable adhesive and can be pulled off and moved to a different one.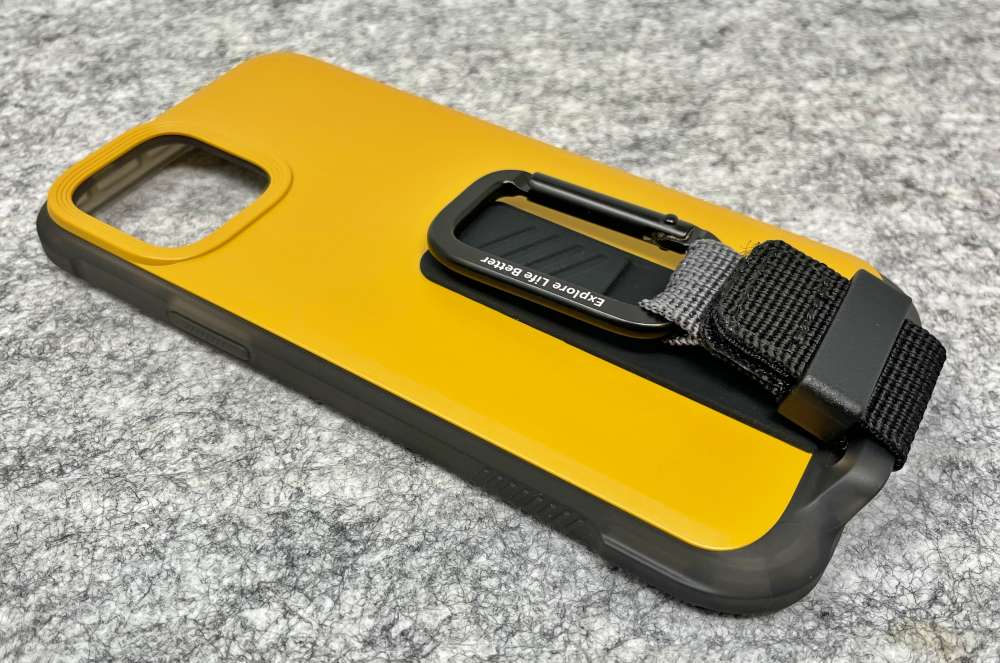 Should you want to remove it, just un-velcro and pull on the carabiner to slide it off.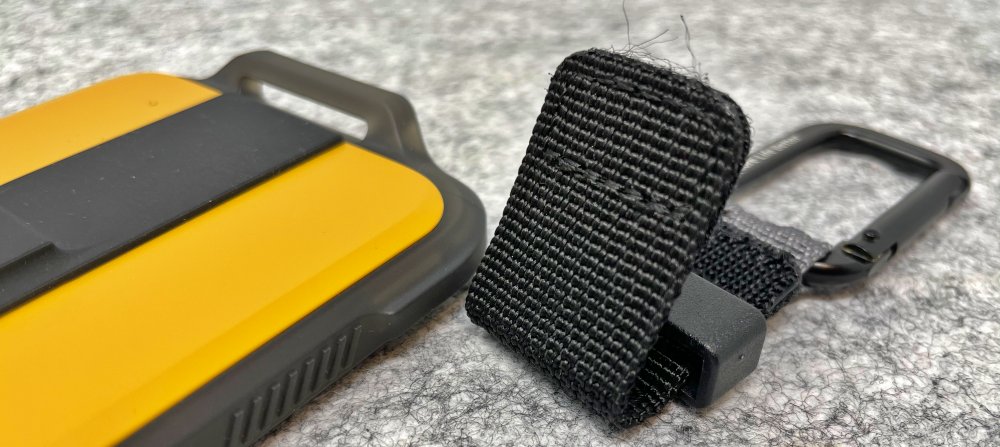 To change out backplates, there's a small scoop shape on the corner opposite the camera lenses. Pry up there and the back panel pops off. It's best to do this with your phone removed so the case can flex more. That brings up another cool feature. bitplay has created a small metal lens adapter which works with their premium lenses. You can see that adapter in the photo below and it needs to be placed on the case between the backplate and the case frame as shown.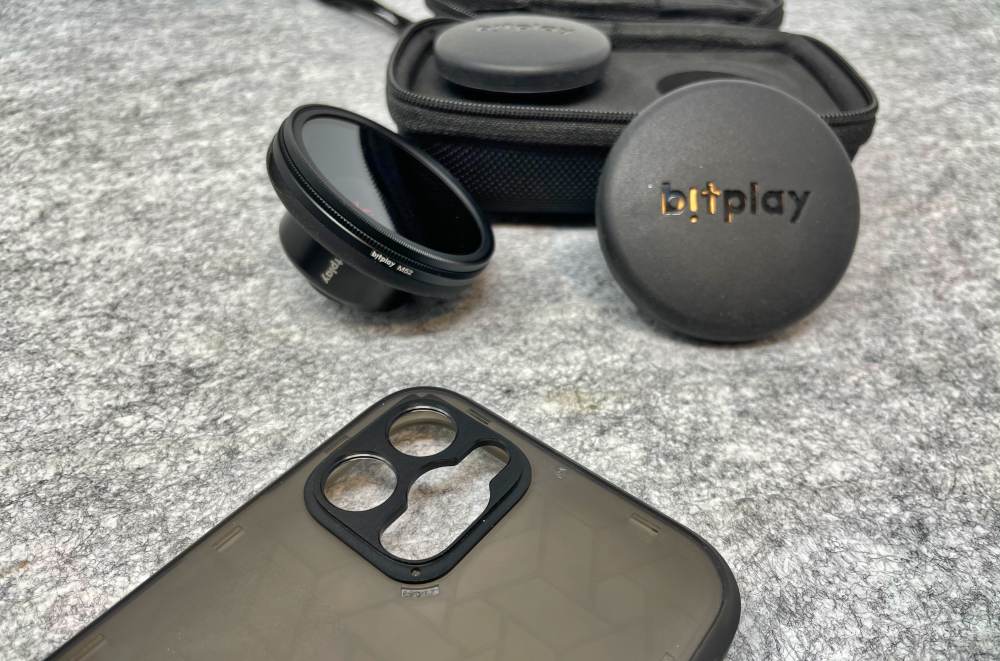 It will be interesting to see how the add-on lens market does with the iPhone 12 line given how good the camera abilities are now. Regardless, it's a great option to have.
bitplay also offers two accessory straps to further enhance keeping your phone within reach without being buried in a pocket. Here's a collage of the Urban Lite Strap and carabiner in use.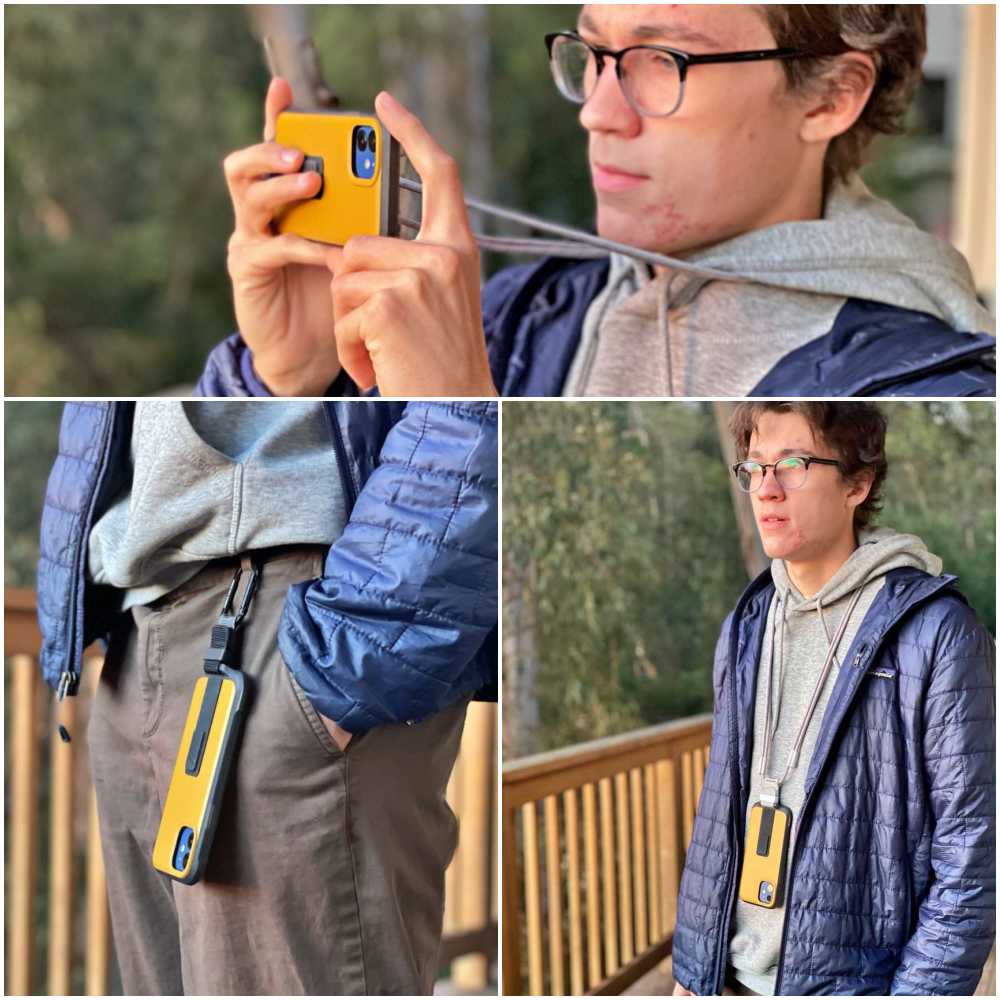 The Multi-Use Adventure Strap is another option they offer. Here's a shot from their website if it's your style.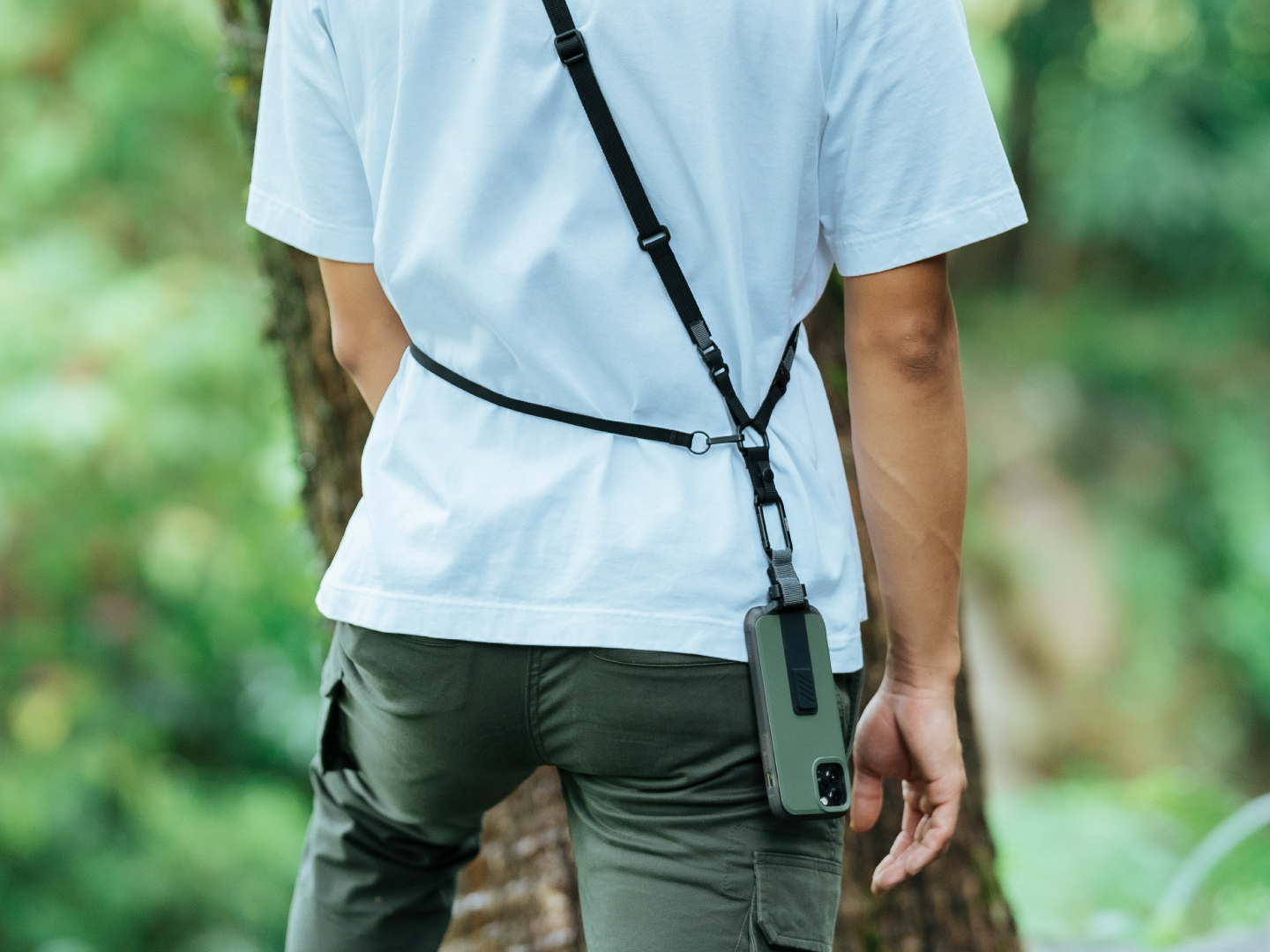 Given this is an adventure case, it should come as no surprise that wireless charging is not a strong suit. The stock backplate with protruding rubber panel don't like most wireless chargers. Even the hanger that the carabiner attaches to may lift the back of the phone too far off a charger for it to work. You'll have the best luck with smaller chargers that allow your phone to hang off each side on either side some amount.
What I like
Shape, size and feel of the case
Carabiner! Get to clipp'n
Interchangeable backplates and lens adapter
What I'd change
Carabiner needs a snap-in-place feature to stop the flop.
Final thoughts
The bitplay Wander Case is a stylish addition to anyone's case collection. The carabiner and its ability to clip and prop up your phone is a super useful feature and one I'm surprised that I haven't seen before. I love seeing innovation and this fits definitely hits that mark.
Price: $46.90 $34.00 (case only, accessories available separately)
Where to buy: bitplay and Amazon
Source: The sample of this product was provided by bitplay