We use affiliate links. If you buy something through the links on this page, we may earn a commission at no cost to you. Learn more.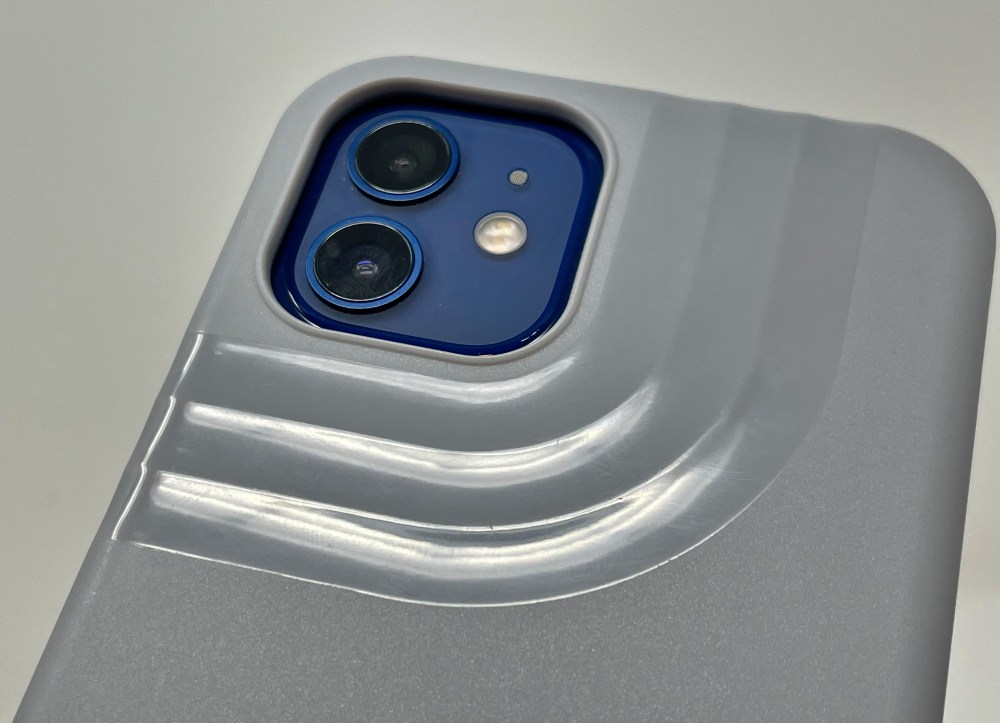 REVIEW – It can be difficult to find a case that you really like. Between design, function, form and color there's a lot to consider. UAG is a company that has consistently been able to keep their customers happy with their original "tougher" designs while breaking new ground with some cleaner designs like last year Civilian case. Their new Anchor case for iPhone 12 Pro is no exception and had me intrigued right away. Let's look closer.
What is it?
The Anchor iPhone case is part of Urban Armor Gear's [U] range of products that still offer drop protection with lighter construction and cleaner lines.
What's in the box?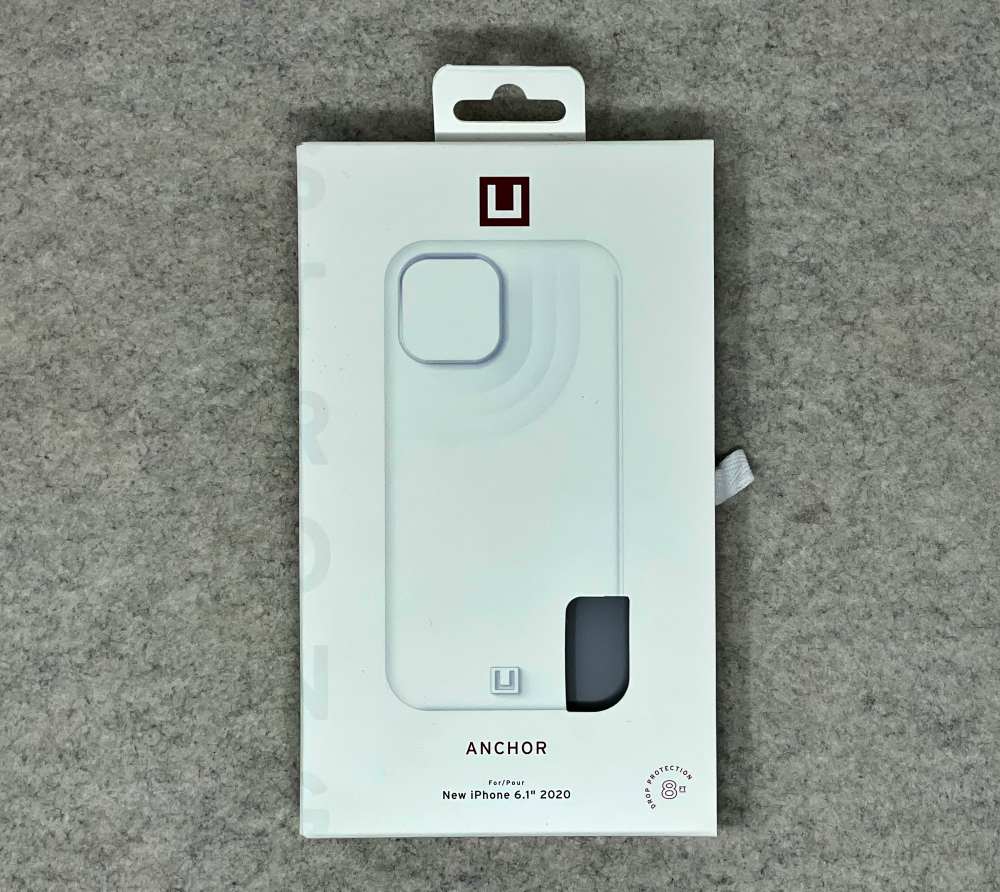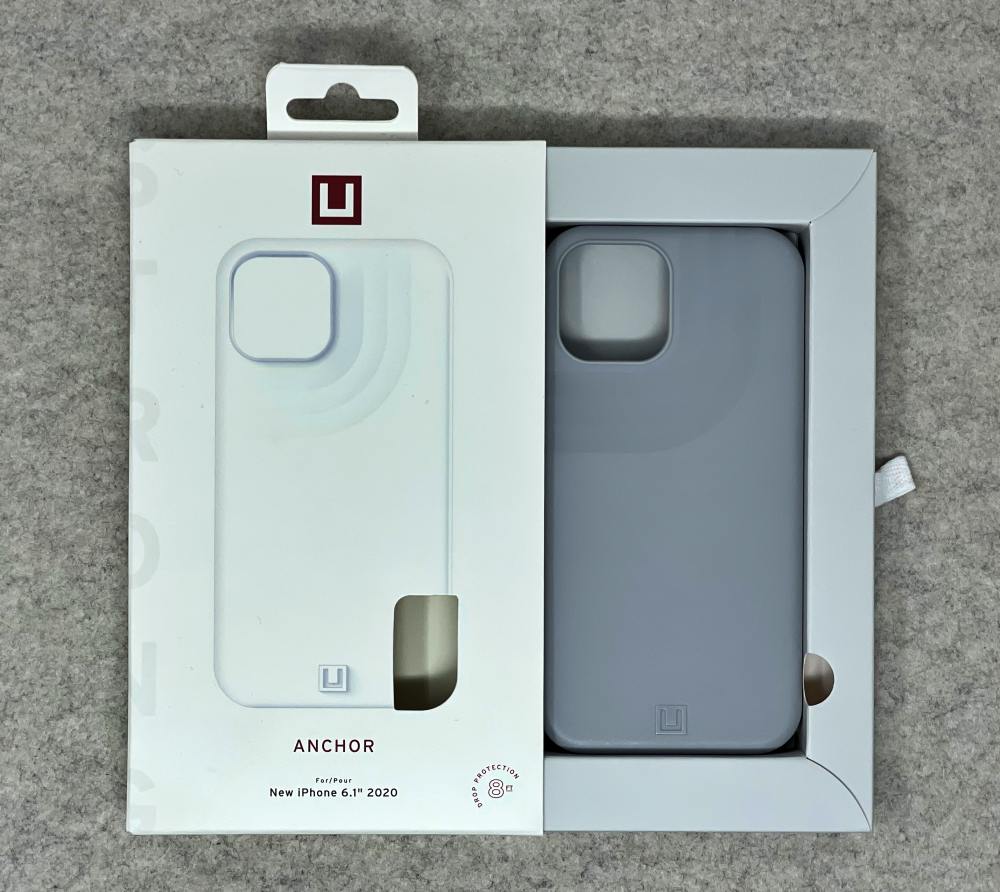 Anchor case for iPhone 12 Pro
Hardware specs
– Featherlight construction with soft impact-resistant core
– Armor shell with polished channels near camera
– Matte finish & debossed brand detail
– Works with MagSafe and Wireless Charging
– Meets military drop-test standards [MIL STD 810G 516.6] providing increased shock protection
– 36g and adds ~5mm of width and length to the phone
Design and features
The Anchor case sports clean lines with a low profile fit, lightly textured back and gloss recessed channels around the phone's cameras. Inside, there's a slightly debossed pattern using glossy circles of varying sizes which reduces weight and looks really clean.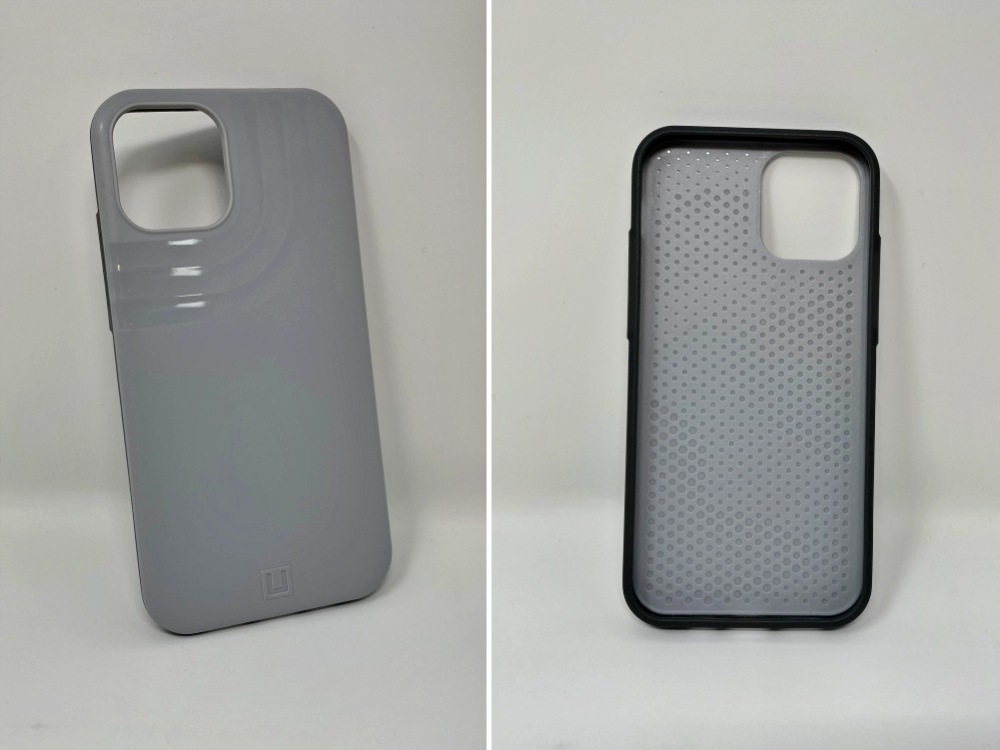 All three device buttons are fully protected while maintaining a good tactile feel, and the mute switch is plenty accessible. The sides wrap up and over the edge of the phone protecting the screen with enough distance to allow for screen protectors as well. On the bottom, the openings perfectly line up with the speaker/mic ports as well as the lightning charge port.
Never miss one of our posts again. Sent MON, WED, and FRI with the latest gadget reviews and news!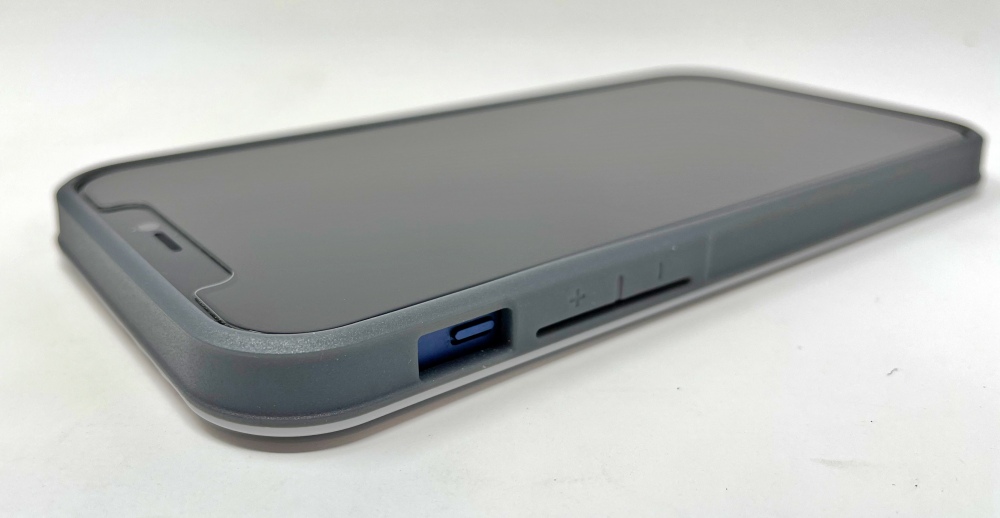 The camera lenses are similarly protected on the back allowing your phone to lay perfectly flat on a table.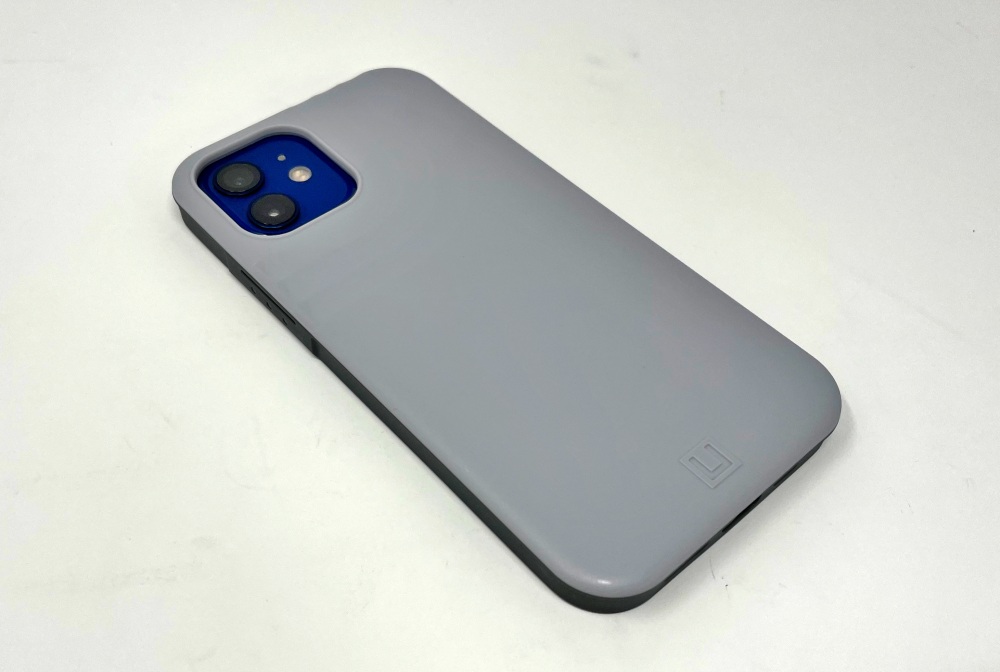 The Anchor is available for all 4 flavors of iPhone 12 in 4 colors… Aubergine, Light Grey, Black and Dusty Rose

Setup
The Anchor case installs pretty easily. It helps to lead with the mute switch corner of the phone as there's fewer buttons everywhere else to snap the phone into place.
Performance
The iPhone 12 Pro already has a solid heft to it and it ends up being most noticeable when you install hefty case. I mention that here, because this case is the opposite. Usually super-light cases feel pretty flimsy and/or lack protection. The Anchor defies the heavy naval connotations and really is lightweight and surprisingly sturdy. There's a reassuring rigidity to the case everywhere except near the buttons and ports where there's some more give to the materials.
When holding the phone, I constantly find that I'm tracing those glossy channels near the camera with my index finger.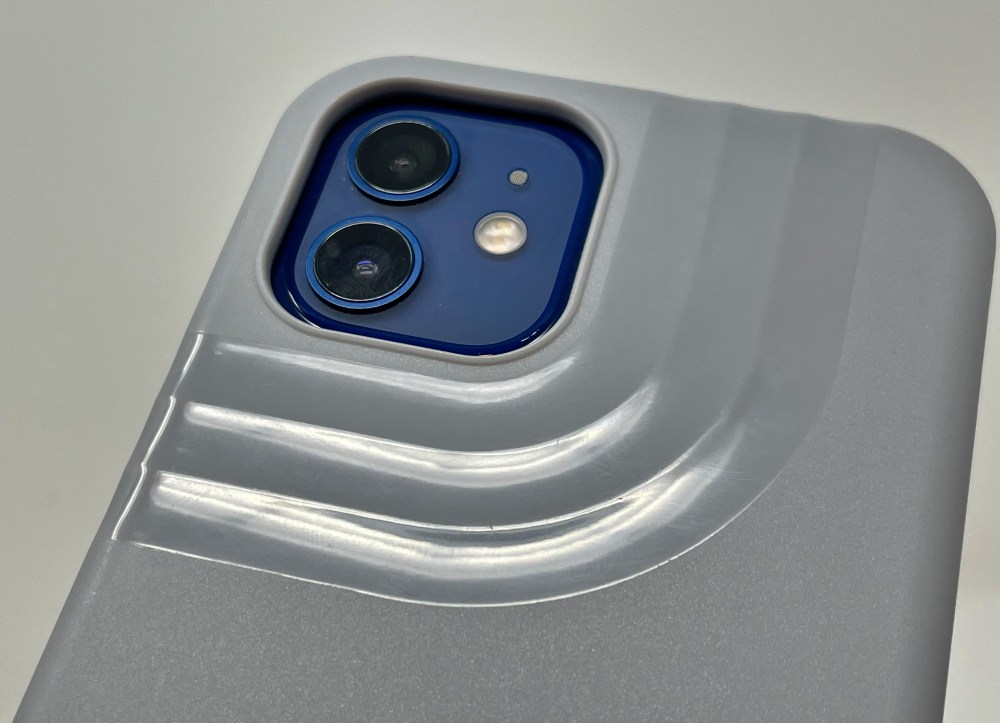 Kind of cool to have a completely silent fidget function. You should know that his case is way more towards the slippery slide of the texture spectrum which makes it easy to get out of pockets, but harder to hold on to.
The good news is that the sides feel recessed from the back resulting in kind of a muffin-top effect.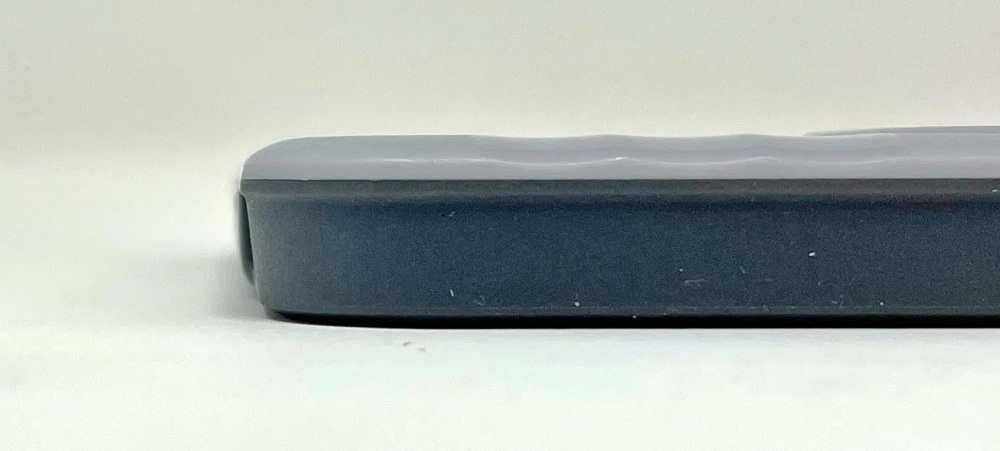 I wasn't sure how I felt about it when first looking at the case, but after installing, it functions like a subtle lip that making the phone a little easier to hold onto and significantly easier to pick up off a table. The sides of the case are slightly softer than the back and should help protect your phone well during any unforeseen drops.
The subtle pattern inside helps reduce weight and has great visual interest, not that you'll see it that much once the case is installed.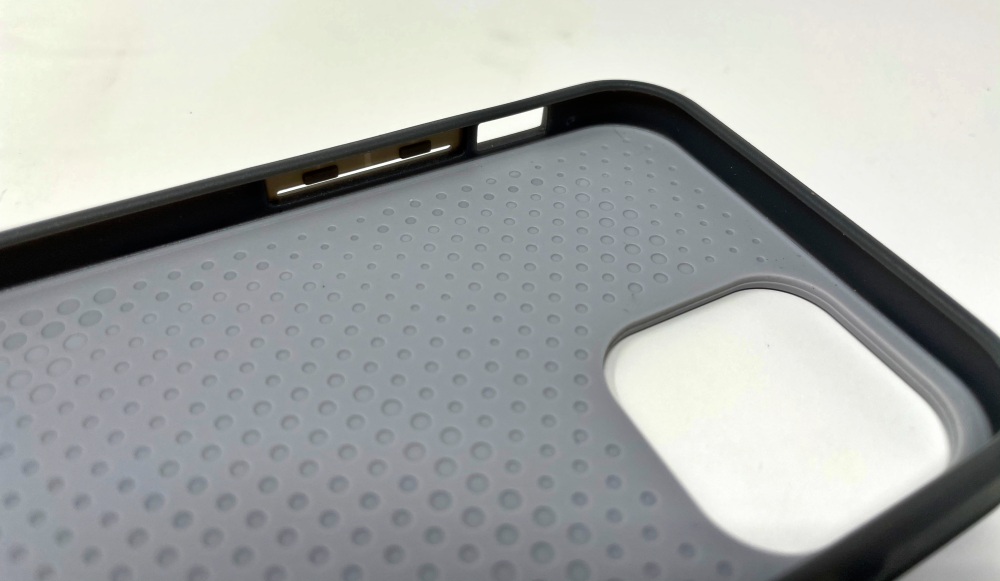 I received the iPhone 12 Pro case and found that it also fits the iPhone 12 just fine. It does look like UAG does sell specific versions, so not quite sure what the difference is.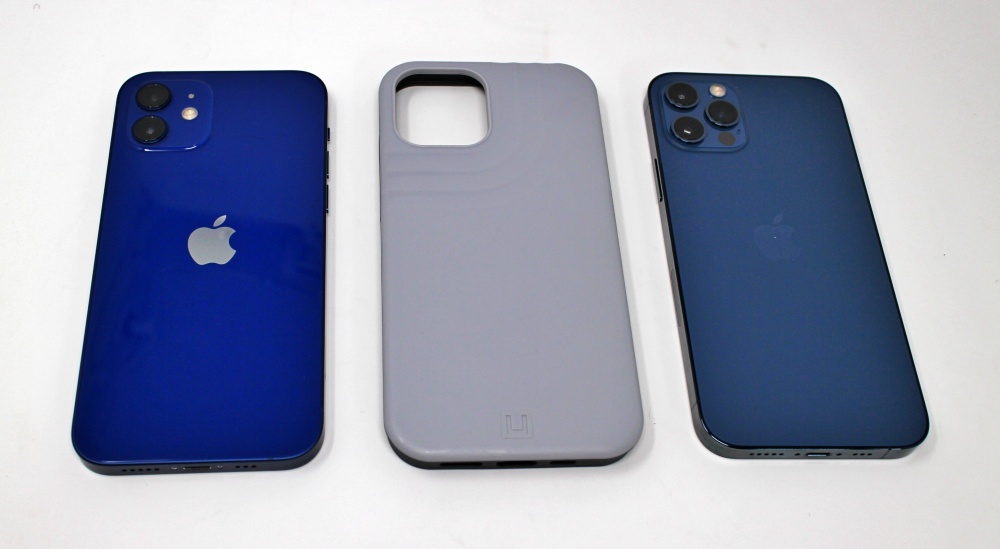 With the new iPhone 12 line there's a new variable to consider for cases, chargers, mounts and accessories, and that is MagSafe compatibility. For anyone unaware, the term MagSafe has been repurposed by Apple to refer to a new charging and connection standard. The charger is a circular puck that magnetically centers on the back of the phone allowing for faster charging. Apple's own cases have a compatible ring that helps replicate that strong magnetic connection with a case on. Apple also makes a wallet that magnetically attaches to the phone or a compatible case.
UAG's Anchor case has not integrated magnets into the Anchor case, but they have kept the back of the case thin enough that it registers and charges with the Apple MagSafe charger if laid flat on a table. The magnetism is reduced, still strong enough to help you feel and find the center, but would not support the weight of the phone if on an angled or vertical surface. The Apple wallet does not connect with enough force to even risk trying.
All that said, the Anchor case lets you decide how you want to charge… Qi wireless, lightning cable, or MagSafe in a flat scenario. Pretty cool.
What I like
Construction and durability of the case.
Those glossy channels around the camera
Tactile feel of the buttons
What I'd change
I'd increase the texture slightly to make it less slippery
Final thoughts
Phone cases either call to you or they're a necessary evil. I lean toward the former and the Anchor case from UAG scratches that itch perfectly. The back has a very unique look and the channels around the camera are fun to play with. The construction and fit are great and should protect your phone for a long time to come.
Price: $39.95
Where to buy: Amazon
Source: The sample of this product was provided by UAG