The Gadgeteer is supported by readers like you! If you buy something through links on our site, we may earn an affiliate commission. Thank you! Learn more.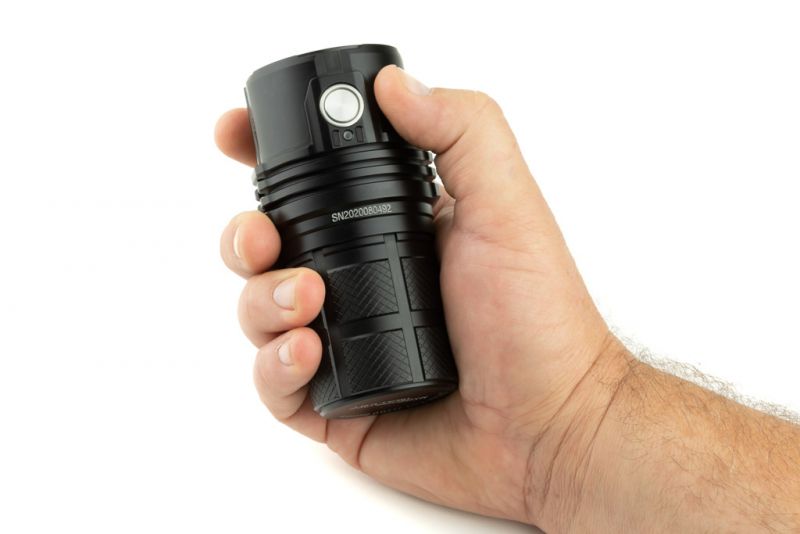 REVIEW – If you do stuff in the dark, you know the importance of having a good flashlight. When I saw that the IMALENT MS06 could output a massive amount of light, I just had to try it out.
What is it?
The IMALENT MS06 is a can-sized searching flashlight with a maximum output of 25,000 lumens and a maximum beam distance of 513 meters.
What's in the box?
IMALENT MS06
Carry Holster
Magnetic USB Charging cable
Spare O-Rings
Lanyard
User Manual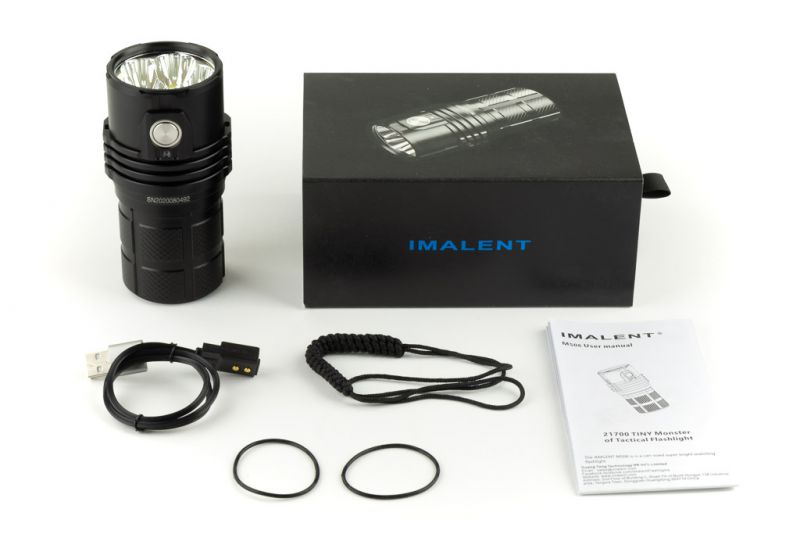 Hardware specs
Six American CREE XHP70 2nd LEDs. Lifespan is up to 50000 hours, with a maximum output of 25,000 lumens.
Three three rechargeable 4000mAh 21700 Li-ion batteries
Size: 56mm(head diameter) x 51mm (body diameter) x 119mm (length)
Weight: 572g (battery included)
IPX-8 standard waterproof (2 meters submersible)
1.5m impact resistant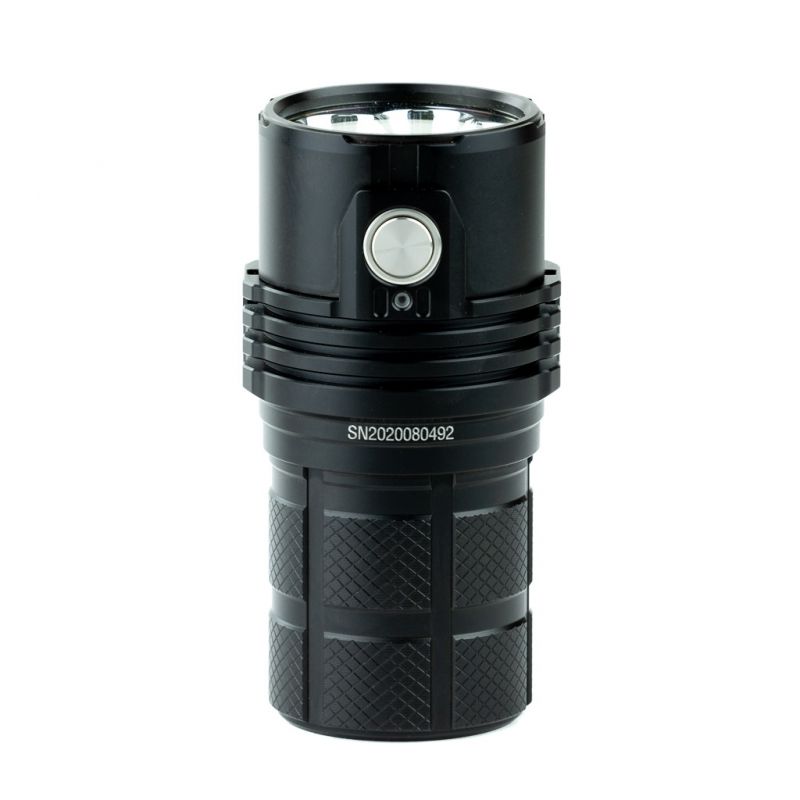 Design and features
The IMALENT MS06 is a large flashlight, measuring 2.4″ at its widest point and 4.6″ in length. The first thing I noticed about it was its heavy-duty metal construction and its hefty weight (570g or 1.25 lbs). The substantial weight isn't surprising as it sports three 4,000mAh Lithium-Ion batteries. That's a lot of battery capacity.
Charging via a magnetic USB cable helps keep the MS06 IPX-8 waterproof up to 2 meters submersible. If you're an outdoors person, you probably know the importance of waterproof gear. The first time I had a cheap flashlight die on my in the rain was the last time I took a non-waterproof flashlight into the woods with me.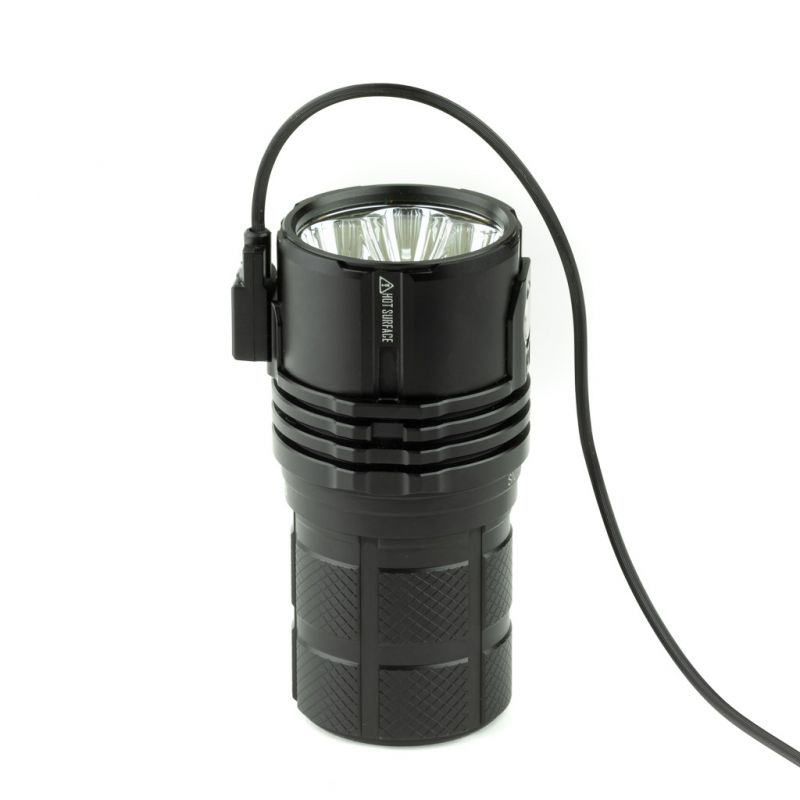 The IMALENT MS06 is a wide beam flashlight, making it easy to see whatever is in front of you. However, it's also bright enough to reach very far, eliminating the need for a narrow search beam. The six LED's put out a fantastic amount of light. Even at the low setting, I could see everything in my back yard.
The brightness of this flashlight is not without warning. Not only do you have to be cautious not to look into the light when it's on (ever, at any output level), but it can also become very hot. The unit's head is still touchable, but you wouldn't want to hold on to it very long. The Aerospace-grade aluminum alloy body of the unit becomes warm, which could be a benefit in cold climates. A built-in thermal control module will automatically adjust the brightness output according to the mode and temperature to keep the unit at a comfortable temperature to hand-hold.
The IMALENT MS06 has six output levels:
Turbo output: 25,000~4000 Lumens; Run-time: 70s+120min
High output: 9,000~4,000 Lumens; Run-time: 2min+130min
Middle II output: 4,000 Lumens; Run-time: 2h18min
Middle I output: 2500 Lumens; Run-time: 4h
Middle low output: 1200 Lumens; Run-time: 8h
Low output: 200 Lumens; Run-time: 31h
The MS06 has one switch. Pressing the power switch once will turn it on at the 200-lumen level. Holding down the button will cycle through the other power levels with about a 1/2 second delay.
Double pressing the power switch in any mode will activate the turbo mode, outputting the maximum amount of light. Double pressing the power switch again will enter strobe mode, whereas a single press will revert to the previous mode.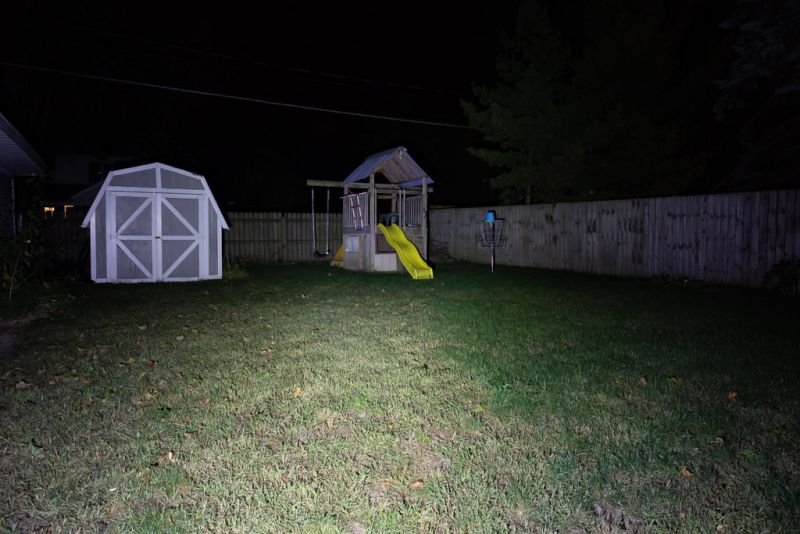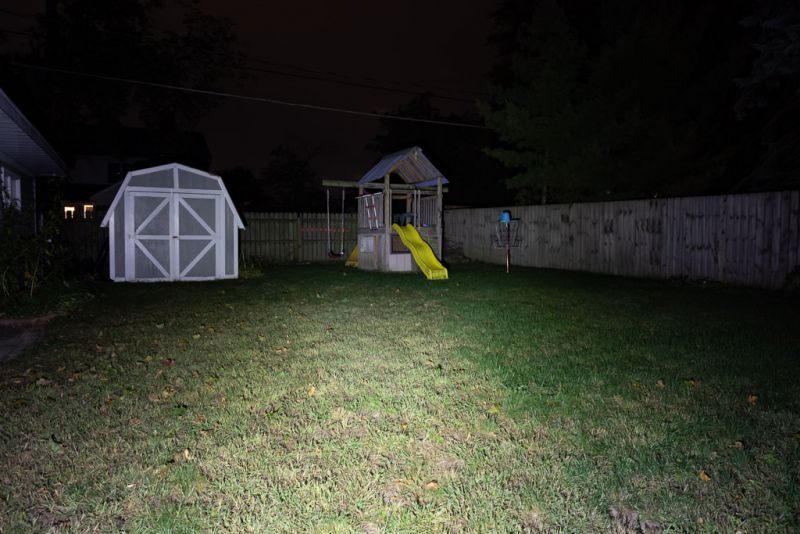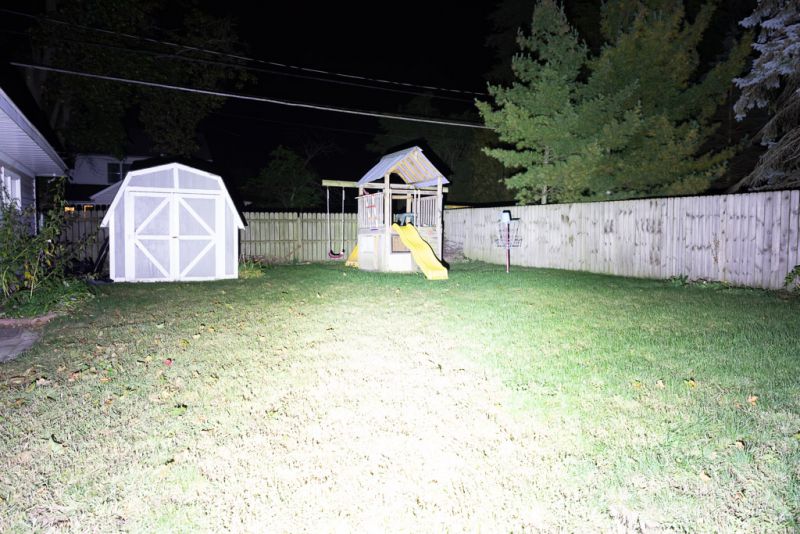 The above photos show an approximation of the output levels. Taking photos of flashlight output is always tricky, as you can't always expose the same for the low and the high settings. I had to lower the exposure for the turbo output to keep it from blowing completely out. It's really bright!
The power switch is relatively easy to press, and it is not recessed into the unit, which could make inadvertent activation of the unit a possibility. Fortunately, there is a lock function. Pressing the power button quickly four times will lock the unit. It won't activate until the unit is unlocked by pressing the power button quickly four times again. Although this is a nice feature, it can be a bit tricky, as you have to tap reasonably quickly. I prefer some form of a mechanical lock, as pressing the button accidentally is really easy, even when it's in the holster. When locked, pressing the power switch does not turn on the unit, and the LED shines green, indicating the unit is locked. However, be aware that when you charge the unit, the lock feature is reset.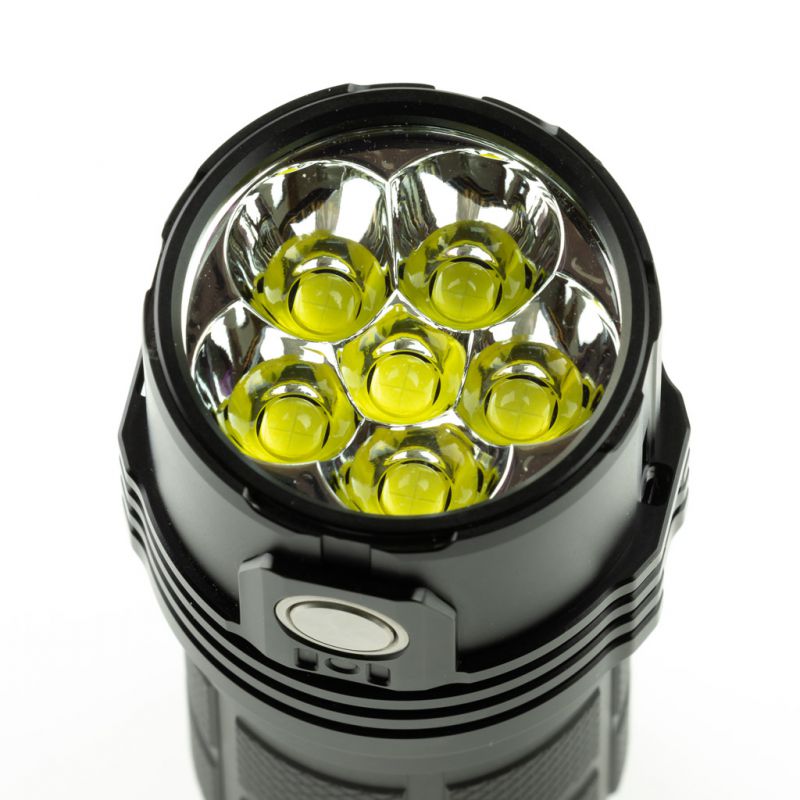 I found the lowest power level of 200 lumens plenty bright enough to do just about anything within a few yards/meters. This level can operate for 31 hours. As someone who has been lost in the woods at night, it's comforting to know that this would last all night. Several nights, actually.
What I like
The maximum brightness level is awesome
Quality construction
Long Life at base power
What I'd change
A better multi-function switch would be nice
Lock feature resets when charging
Final thoughts
The IMALENT MS06 is a hefty flashlight that feels like a good quality tool in the hand. Despite my desire for a slightly better switch, it certainly performs as advertised. The security of having 31 hours of a flashlight with me makes this something that I always have with me when I go out and about.
Price: $199.95
Where to buy: Imalent
Source: The sample of this product was provided by Imalent.
Support The Gadgeteer
:
The Gadgeteer is supported by readers like you! If you buy something through the links on our site, we may earn a small affiliate commission. Thank you! Learn more.