We use affiliate links. If you buy something through the links on this page, we may earn a commission at no cost to you. Learn more.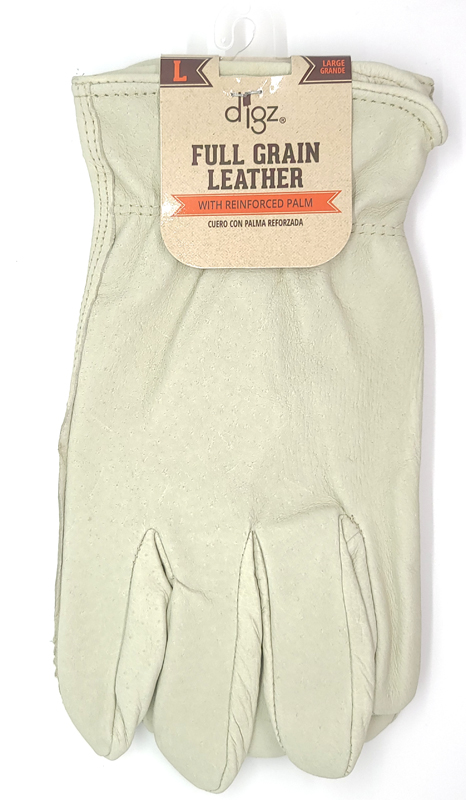 REVIEW – Hands.  We rely on them daily. I'm using them right now to type these words for you to enjoy.  Work like this doesn't take much protection.  But, other types of work, like gardening, building, and so on, can take a toll on your hands unless you protect them.  I had the opportunity to review a pair of Digz gloves.  Let's get a grip on the features.
What is it?
It is a pair of gloves.  Mirriam-Webster defines gloves as a covering for the hand having separate sections for each of the fingers and the thumb and often extending partway up the arm.  Yup – they're gloves.
Specifically, these are 100% pigskin leather work gloves.
What's in the box?
There is no box.  The gloves come stapled to a small plastic hanger and an information card.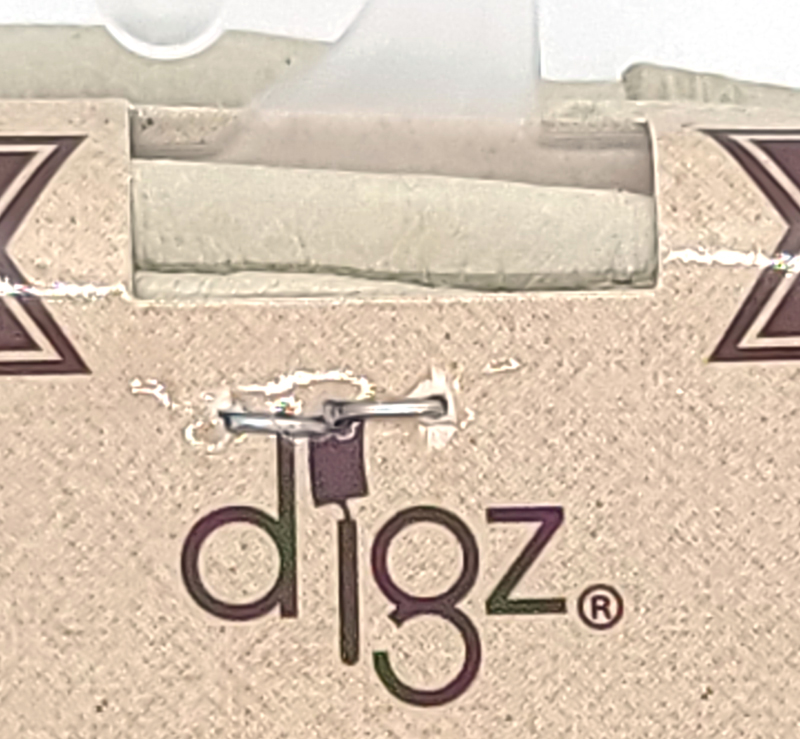 And by "stapled", I really mean that they're attached to each other and to the card and hanger with an incredibly stiff hunk of thick wire. The staple is a serious piece of metal and has to be pried apart with a screwdriver or other flat-bladed type of tool.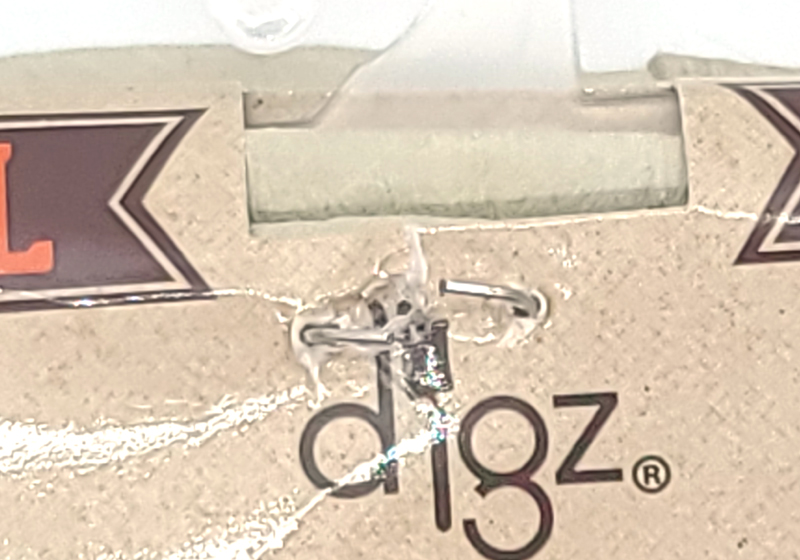 It seems to me that there must be some better way as getting the gloves apart is a chore.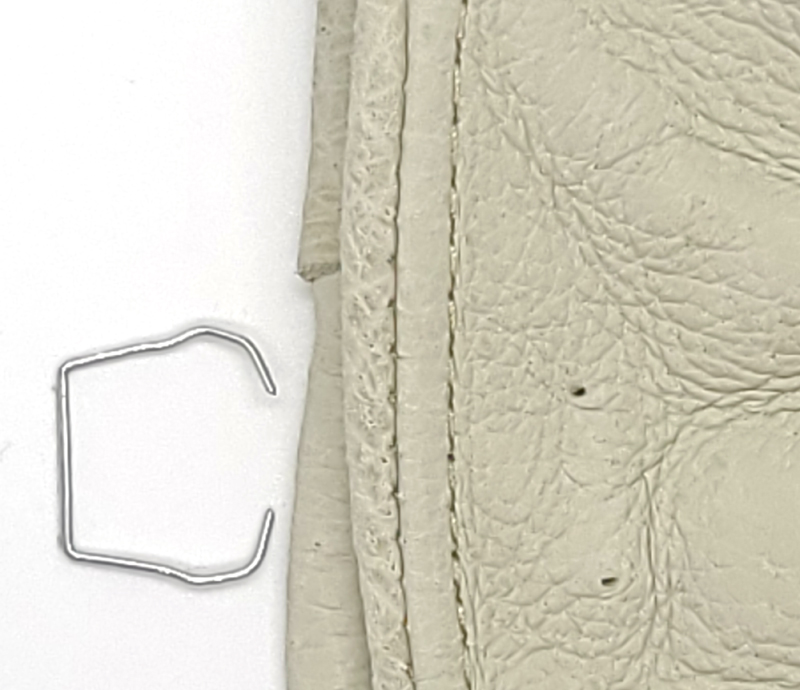 Each glove has a hole in it from the staple, but the soft leather closed up quickly.  The staple is more of an inconvenience that a defect in the glove itself.
The information card shows a letter rating for a variety of glove-related things.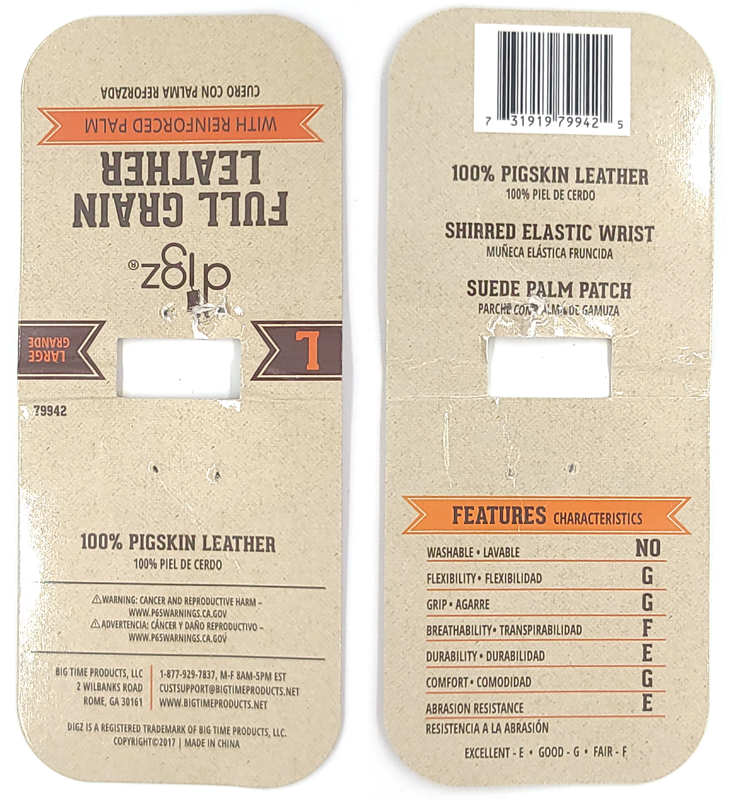 As we can see, these gloves are rated excellent for abrasion resistance and durability, good for flexibility, grip, and comfort, and fair for breathability. I agree with all those ratings.
Hardware specs
The gloves are made from 100% pigskin leather.  Pigskin is extremely durable while remaining very flexible.
Design and features
Inside, on the back of each glove near the wrist, we find a stiched-in elastic band.  This helps the glove fit snuggly to the hand while still allowing for easy on/off.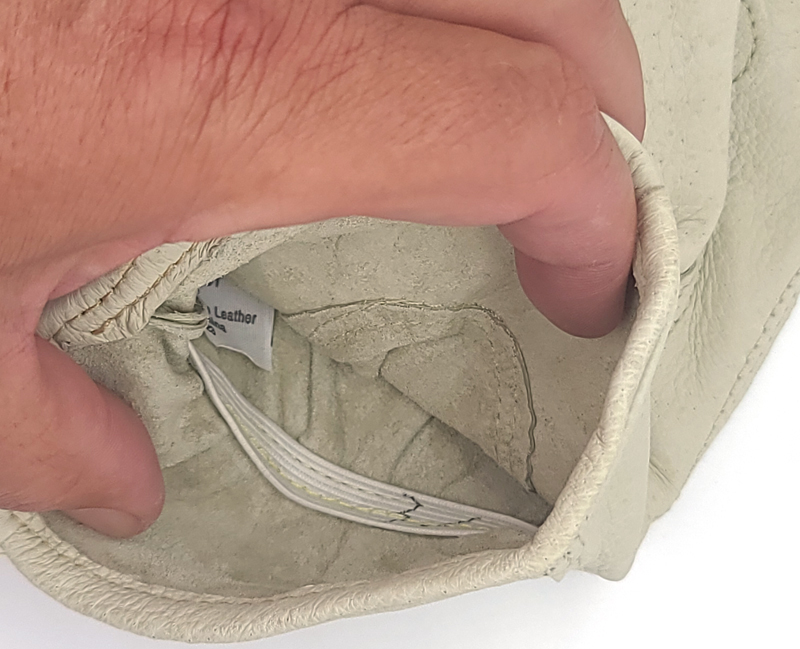 The palm features a sueded pad.  The leather is somewhat smooth, so gripping tools would be difficult.  The sueded palm improves grip, making it easier to handle tools.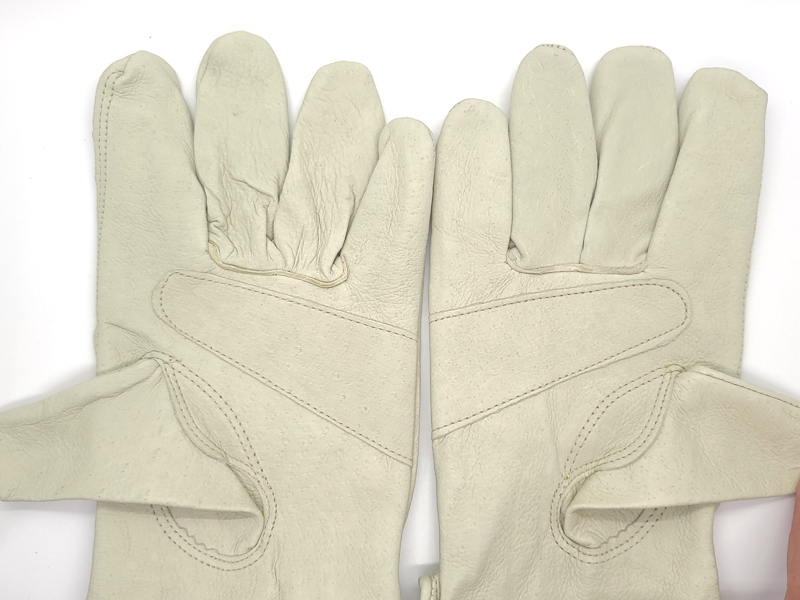 One kind of odd thing with my pair is that the thumbs were sewn differently.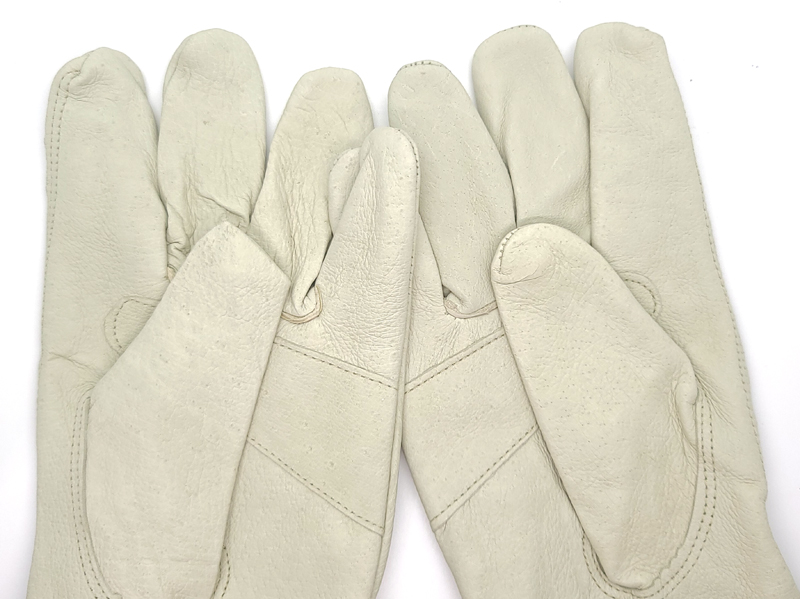 The thumb on the left glove (on the right in the photo) looks natural whereas the thumb on the right glove (on the left in the photo) looks squared-off.  To me, it appears to be a minor quality-control issue, but in use, it doesn't affect the usability of the glove.  It just looks odd.
The gloves fit my hands well.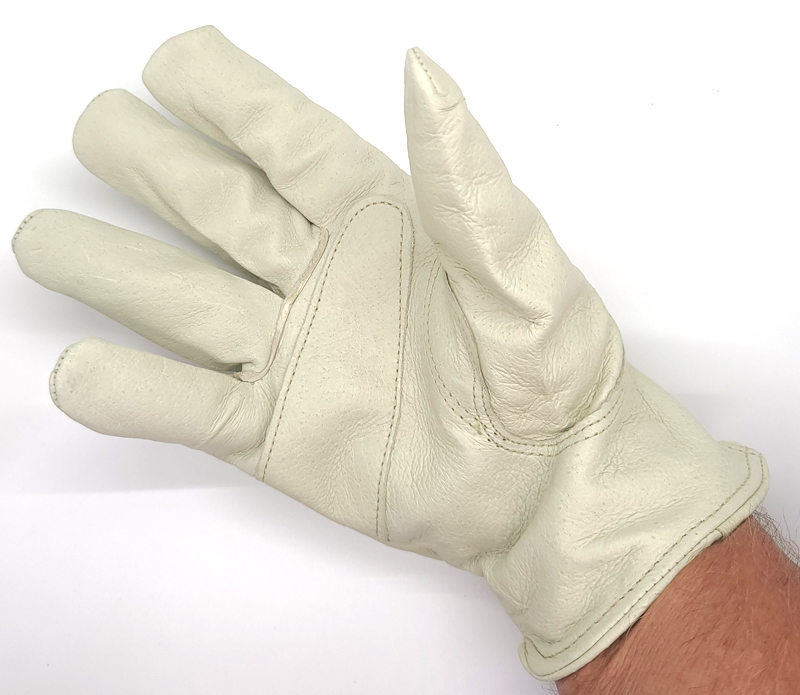 As you can see in both the photo above and the one below, the glove extends past my wrist and up my arm, providing additional protection when working in a rough environment like rocks or prickly bushes.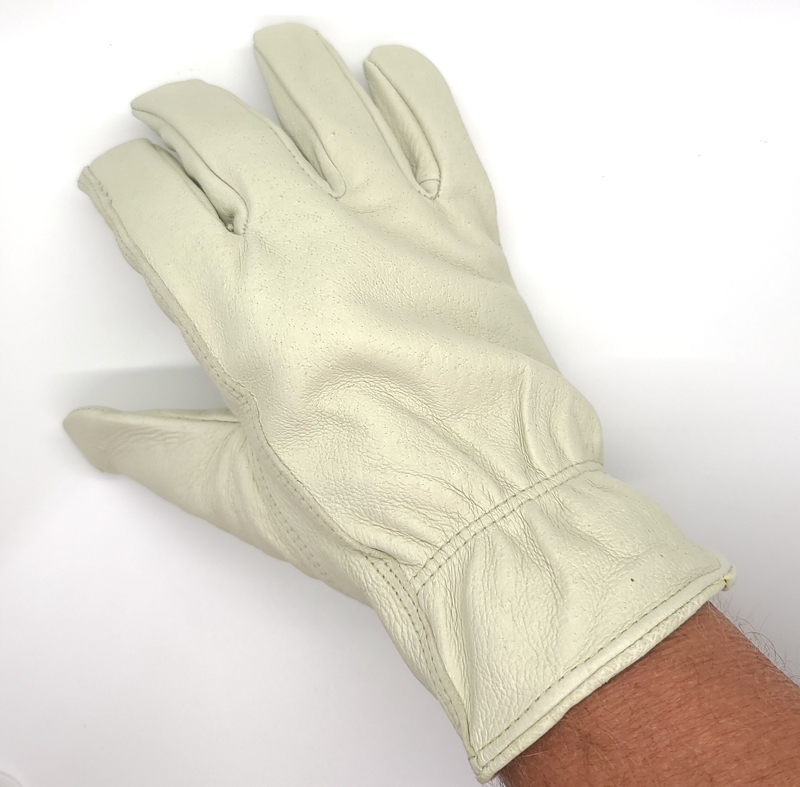 Performance
These gloves are very flexible.  The leather is thin enough to give you a little "feel" while being thick enough to provide some level of puncture and abrasion protection.  I was able to pick up thin objects from a smooth surface pretty easily.  I can't say that I could pick up really thin things, like a dime, but for backyard work, these give you a good level of dexterity.
The info card says they're only fair for breathability and that is definitely true.  Being 100% leather, they don't let much air into your hands so your hands will sweat.  That is especially true here in central Florida.  Still, the leather helps pull the sweat away and the gloves remain flexible.  You could wear these for hours without discomfort.
What I like
They're comfortable
They offer good flexibility and dexterity
They provide a good level of protection
What I'd change
Come up with a better way to clip the gloves together
Final thoughts
If you work with your hands, gloves are a necessity.  Digz makes a wide variety of gloves in all kinds of materials and coatings.  You should be able to find one for the type of work you will be doing.  Based on this sample, I don't think you can go wrong with any of their gloves.
Price: $15.99
Where to buy: Amazon; also available at Home Depot for $16.34 as well as from other home improvement and hardware retailers
Source: The sample of this product was provided by Big Time Products.