We use affiliate links. If you buy something through the links on this page, we may earn a commission at no cost to you. Learn more.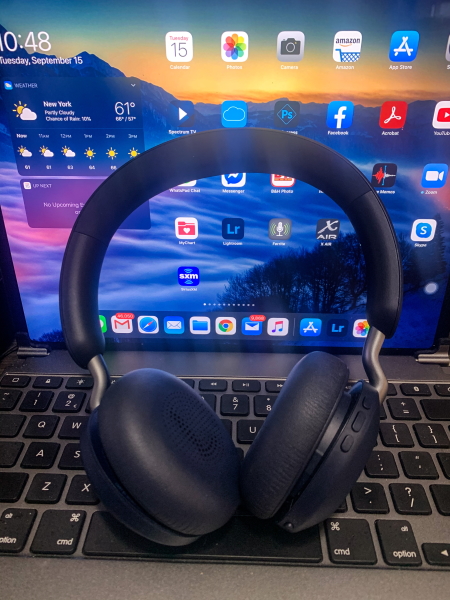 REVIEW – The Coronavirus has been a life-changer for many of us, and since I have been working from home for months, I have been looking for equipment that would make my time at home working and relaxing as convenient and comfortable as possible. I have tested several headphones and I have been pleased with most of them. The Jabra Elite 45h headset is next on my list.
What is it?
The Jabra Elite 45h headset is an on-the-ear model that is foldable, lightweight, and compact. It features 50 hours of battery life from a single charge, and you can get up to 10 hours of listening time in just 15 minutes of charging. The accompanying Jabra Sound+ App includes a customizable music equalizer that allows you to tweak and customize your music. In addition, this headset works with Amazon Alexa, Siri, and Google Assistant.
What's in the box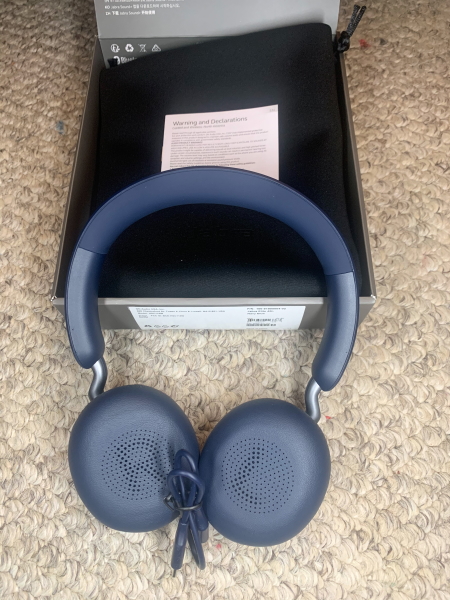 1 x Jabra Elite 45h headset
1 x USB-C Cable
1 x Pouch
1 x User Manual
Design and features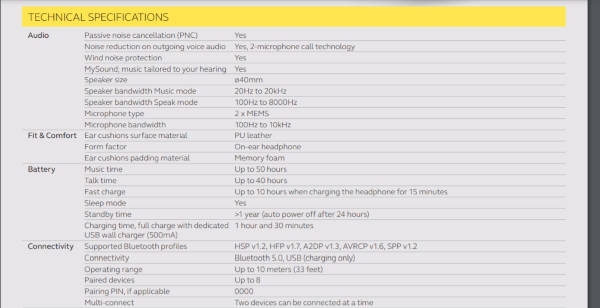 This headset is simple but sleek. The outer side of the earpads has a matte finish, and as you can see from the photos below, the headband is well padded. On the inside of the earpads, there is a designation for each side, L/R.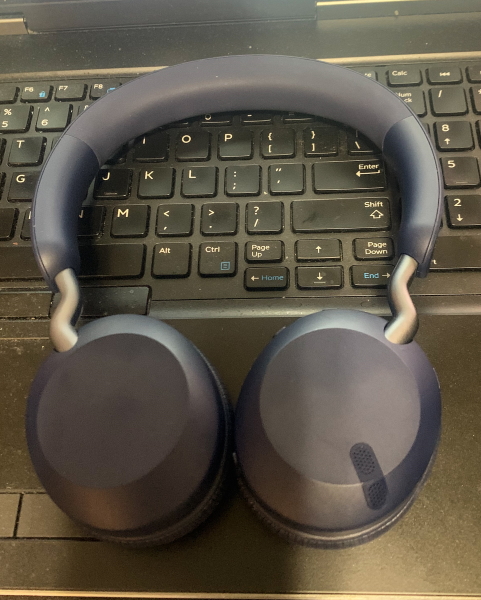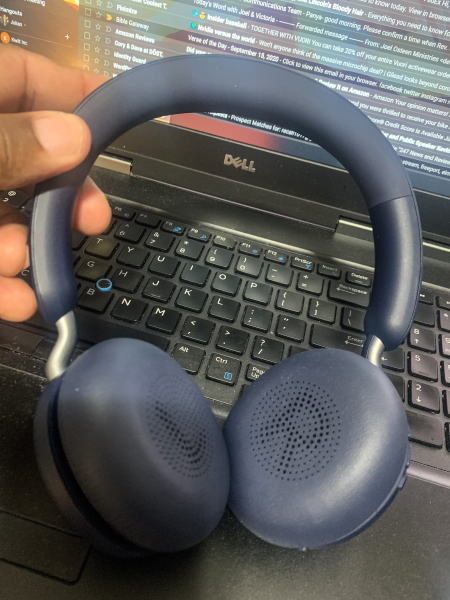 All of the controls and connections are on the right side of the headset.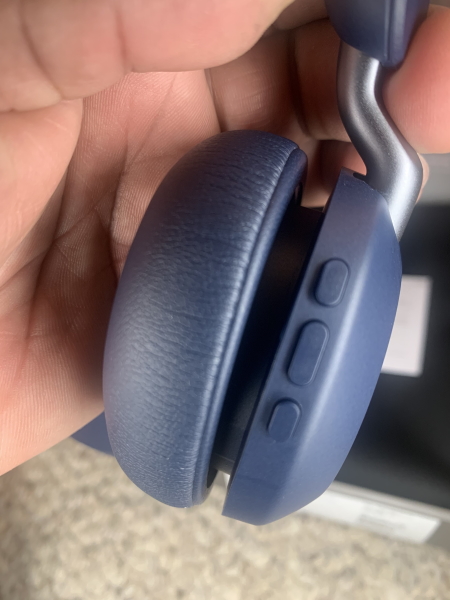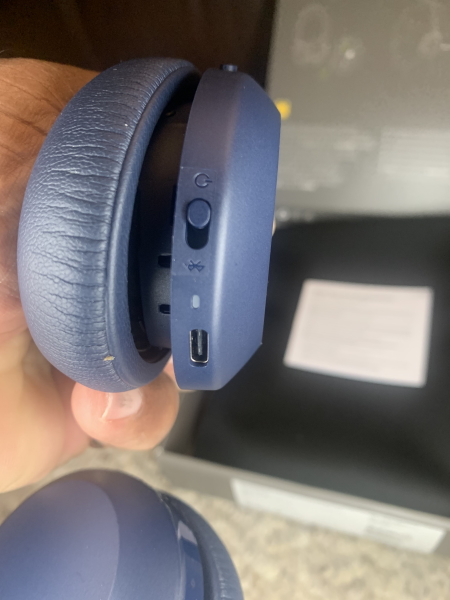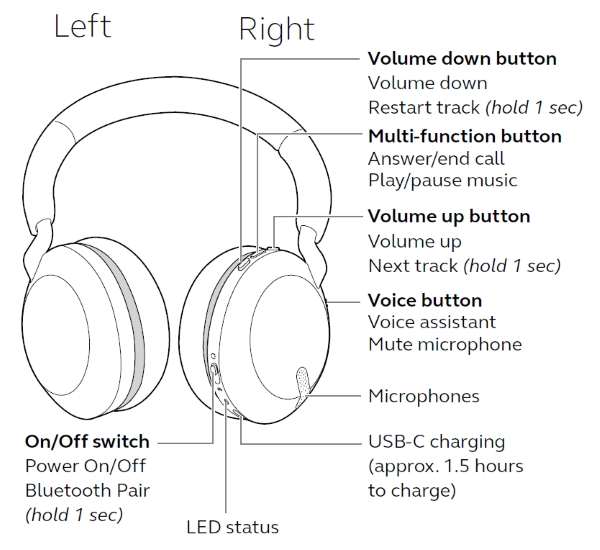 The headset is adjustable on each side to allow for a comfortable fit.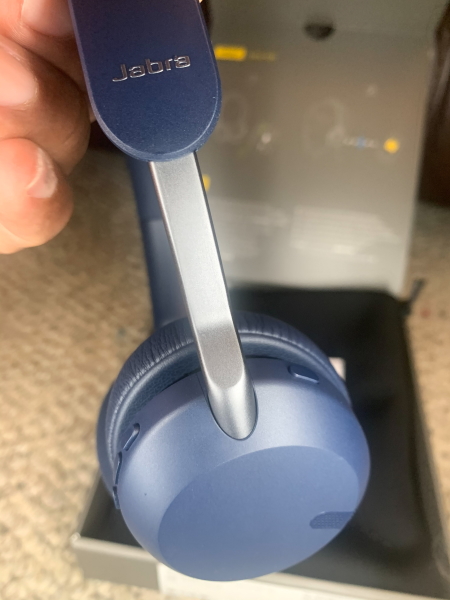 Performance
This headset charges quickly, and the charge does last quite long. I am able to use it to watch moves on my iPad  Pro for 8 hours at a time with no problem. The Bluetooth connection is solid and to my surprise, phone calls are very clear for both parties. I say to my surprise because I always seem to experience problems hearing phone calls with these types of headsets, but not with this one.
I am also quite pleased that when paired with the app, it allows you to use a built-in sound utility to tune the sound specifically for your hearing. Once tuned, music sounds pretty darn good and enjoyable enough for regular daily listening. The lows, mids, and highs are well represented and the sound reproduction worked for every genre that I rested including R&B, Easy Listening including The Classics, Gospel, Reggae including Lovers Rock and Contemporary Jazz.
The following describes the LED indicators: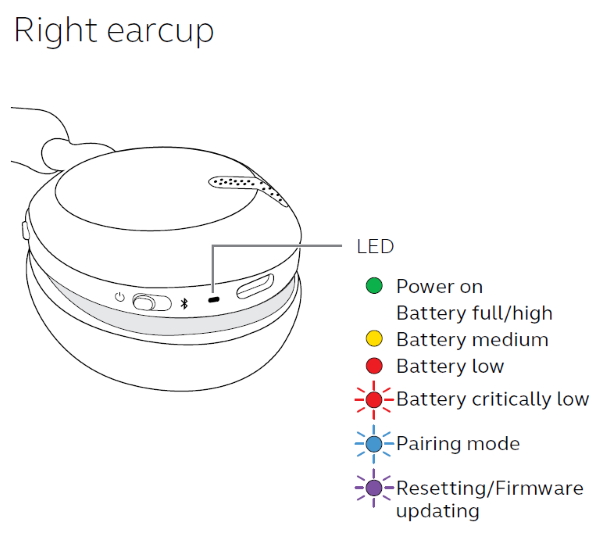 Here are the functional instructions: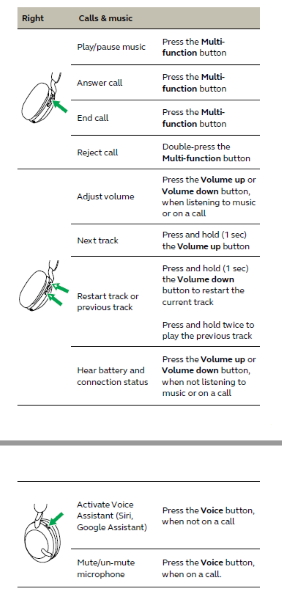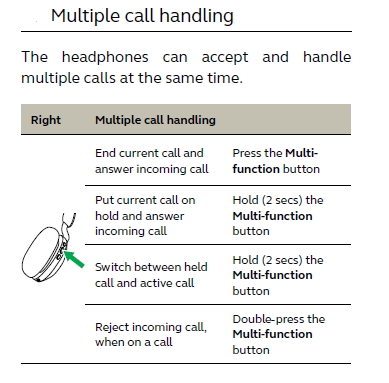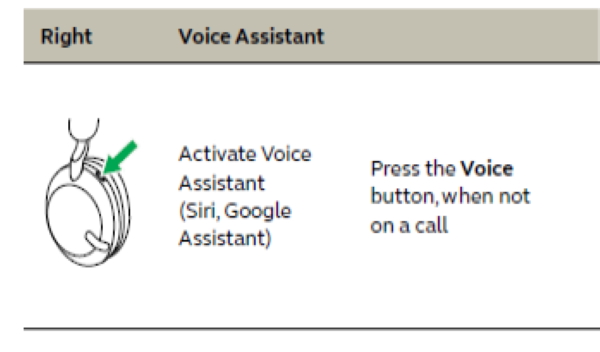 The app is well laid out and includes numerous functions and capabilities. The following are screenshots from the app: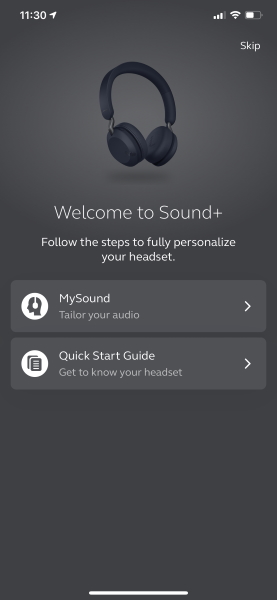 The headset fits well and although I prefer over-the-ear headphones, for me, this model is quite comfortable to wear for long periods of time.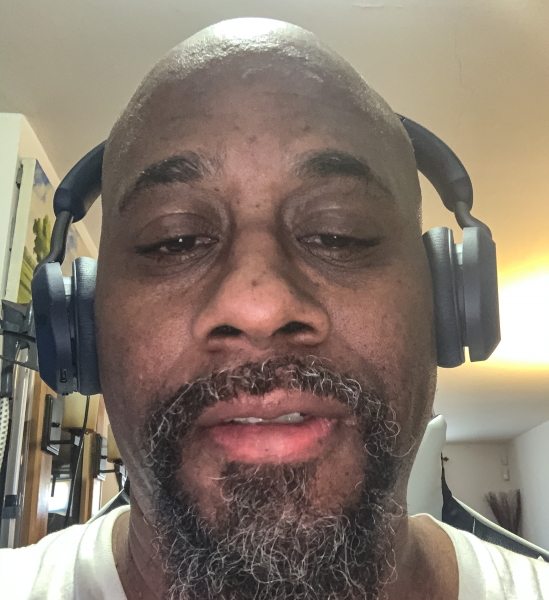 "One-Year Limited Warranty
A limited one-year warranty applies to all Jabra consumer products purchased from an authorized reseller. Limited One (1) Year Warranty GN Audio USA Inc. / GN Audio A/S ("GN") warrants this product to be free from defects in materials and workmanship (subject to the terms set forth below) for a period of one (1) year from the date of purchase from an authorized reseller.
Additional Two-year dust- and water resistance Limited Warranty
Valid for: Jabra Elite 45e, Jabra Elite 45h, Jabra Elite 65e, Jabra Elite 65t, Jabra Elite 75t & Jabra Elite 85h
In addition to the limited one (1) year warranty, a limited two (2) year dust- and water resistance warranty applies to the specific products against product failures as a direct result from regular exposure to dust and water, ie. rain, splashes, etc. (subject to the terms set forth below) from the time of purchase, when the Jabra product is registered with Jabra through the included Jabra Sound+ application.
GN limited one (1) year and limited two (2) year warranty apply from the date of purchase ("Warranty Period"), with proof of purchase from an authorized reseller. The two (2) year limited warranty further requires that the product is registered with Jabra through the included Jabra Sound+ application."
What I like
The usual Jabra Build Quality
The solid Bluetooth connection
The decent wearing comfort
The surprisingly good audio reproduction for daily listening
The phone call quality for both parties
The ability to simultaneously pair with 2 smartphones
The Jabra+ app
The sleep mode is a great battery saver. "When the headphones are powered on, but not
playing music or in a call, they will automatically
enter sleep mode after 30 minutes to conserve
battery."
What I'd change
Its intended use matches its design and purpose
Final thoughts
I have now reviewed several types and models of Jabra headphones and headsets. I really like the quality of their products, and was very happy to get the opportunity to test this model. I prefer over-the-air earcups as opposed to the on-ear earcups on this model. However, they are quite comfortable and the sound of both music and calls is quite good and fine for everyday use. I am also very pleased with the phone call quality. Once again I give Jabra a well done and two thumbs up!!
Price: $99.99
Where to buy: jabra.com and Amazon
Source: The sample for this review was provided by Jabra